Pulltab Design has completed the Highline Residence, a modern apartment in New York, that includes clever design elements to make the most of the interior.
One of those design elements is a wood wall in the living room that is part of a teak cube. Visible upon entry into the apartment, the teak cube has a folding wall that opens to reveal the television. This allows for the television to be hidden when not in use, creating an uncluttered interior.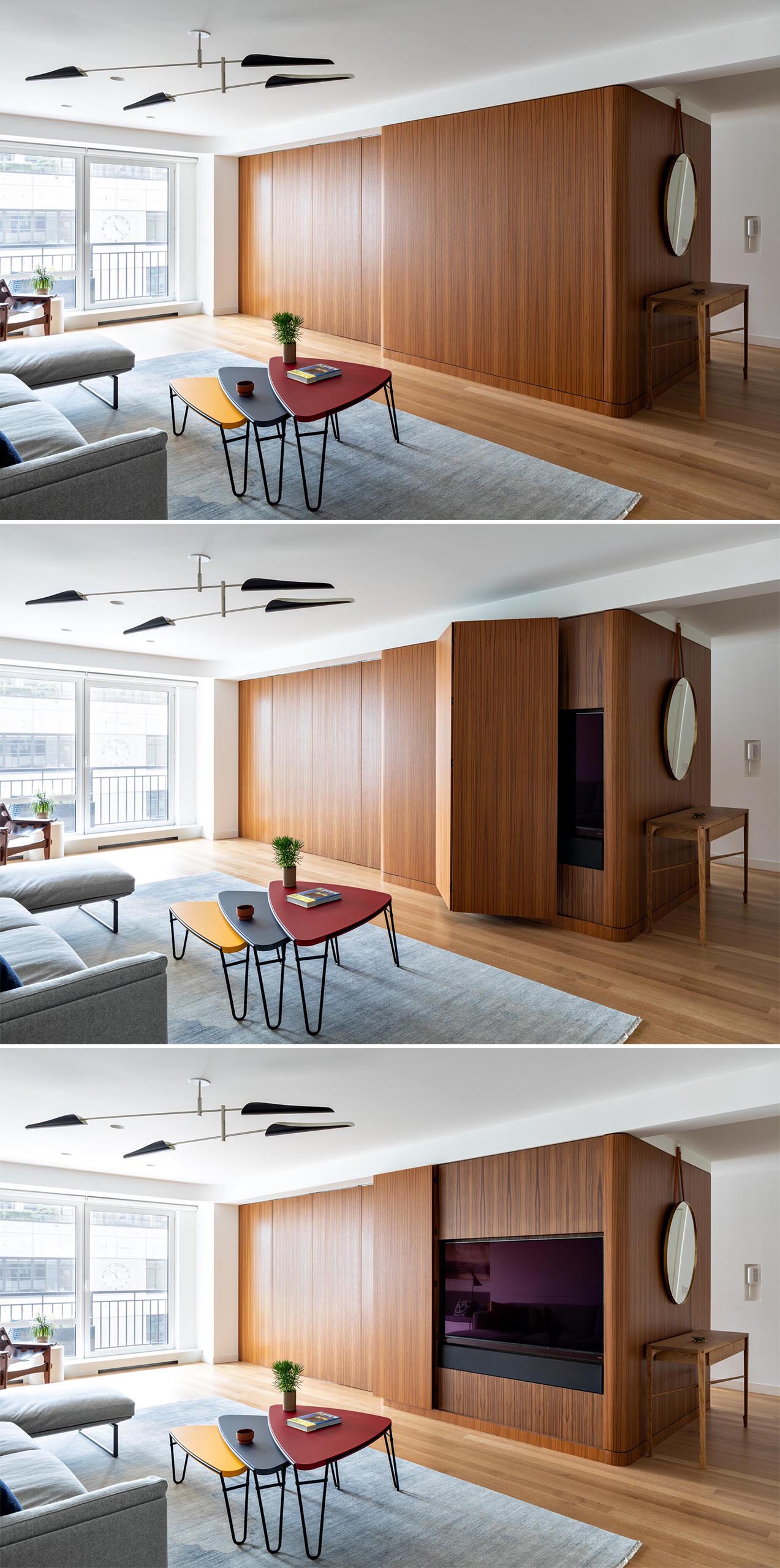 Adjacent to the cube is a secondary wood wall. This wall has pivoting teak panels that match the cube and reveal the dining room, creating a more open floor plan.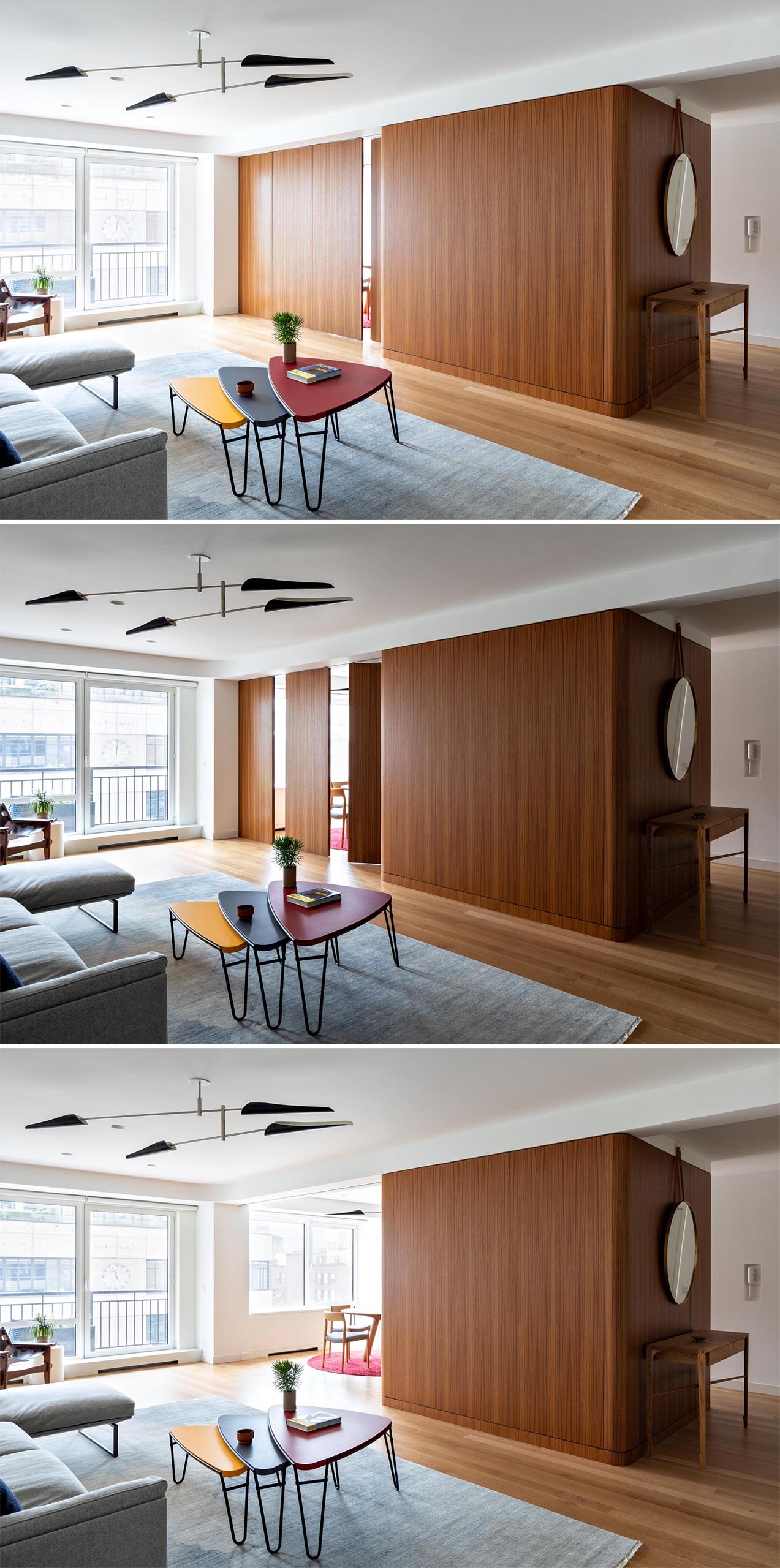 By having wood panels separating the living room from the dining room, it allowed the apartment owners to transition the dining room into a second bedroom when needed as they grow their family.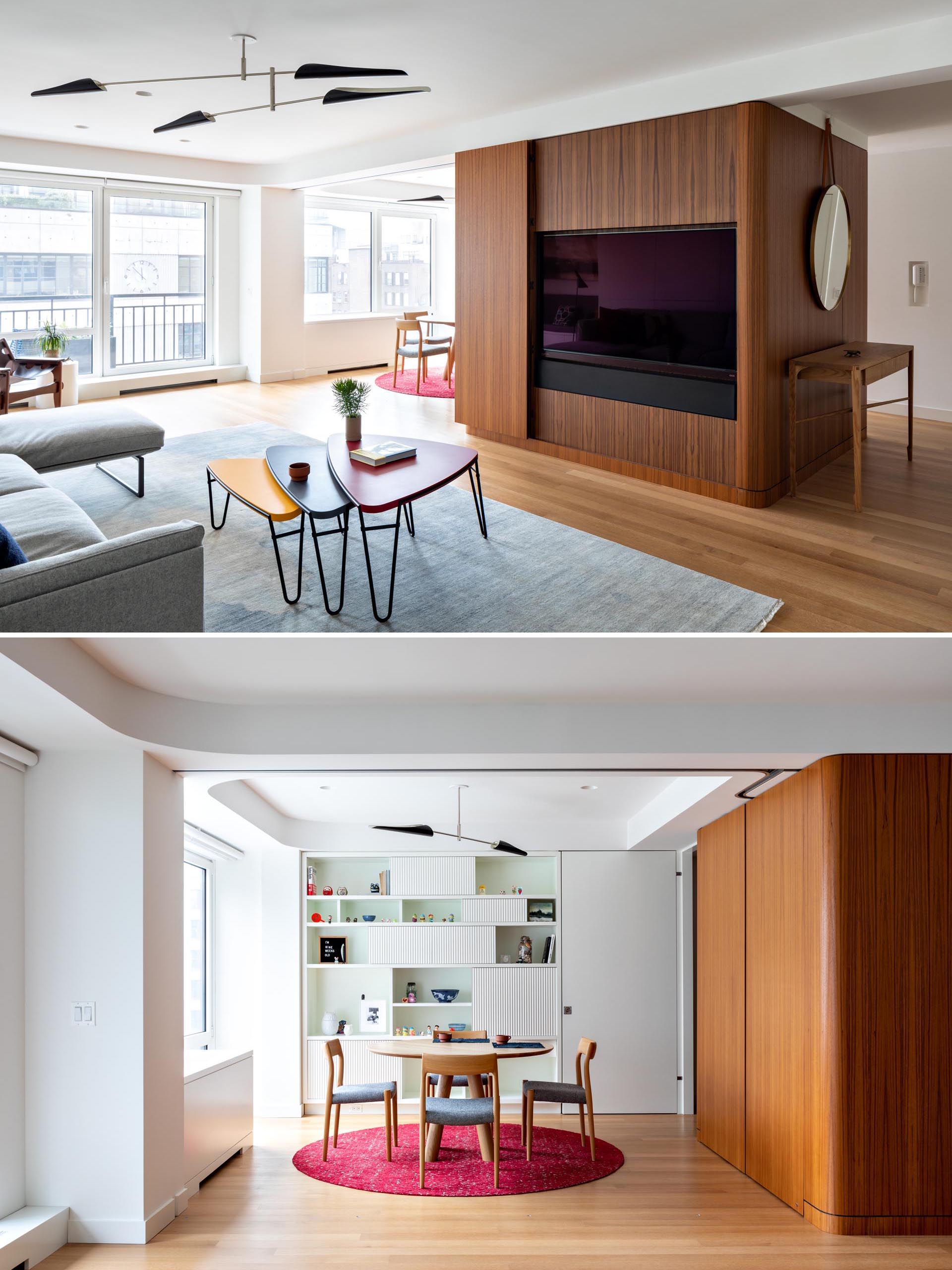 Let's have a look around the rest of the apartment…
The entryway is minimally furnished with a simple console table and a round mirror that has the teak cube as a backdrop.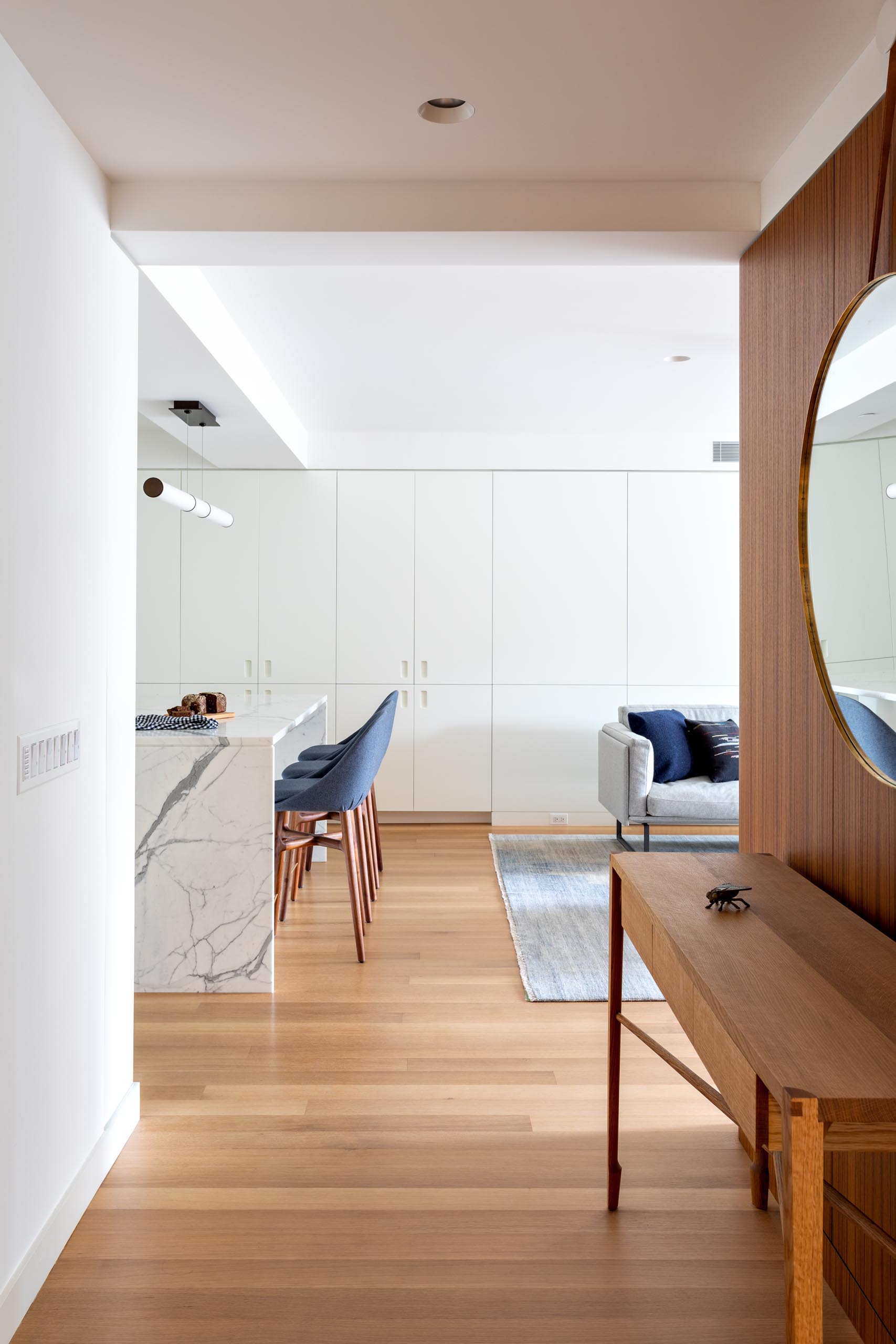 The kitchen has been kept bright with modern white cabinets, integrated appliances, subway tiles, and a matching island.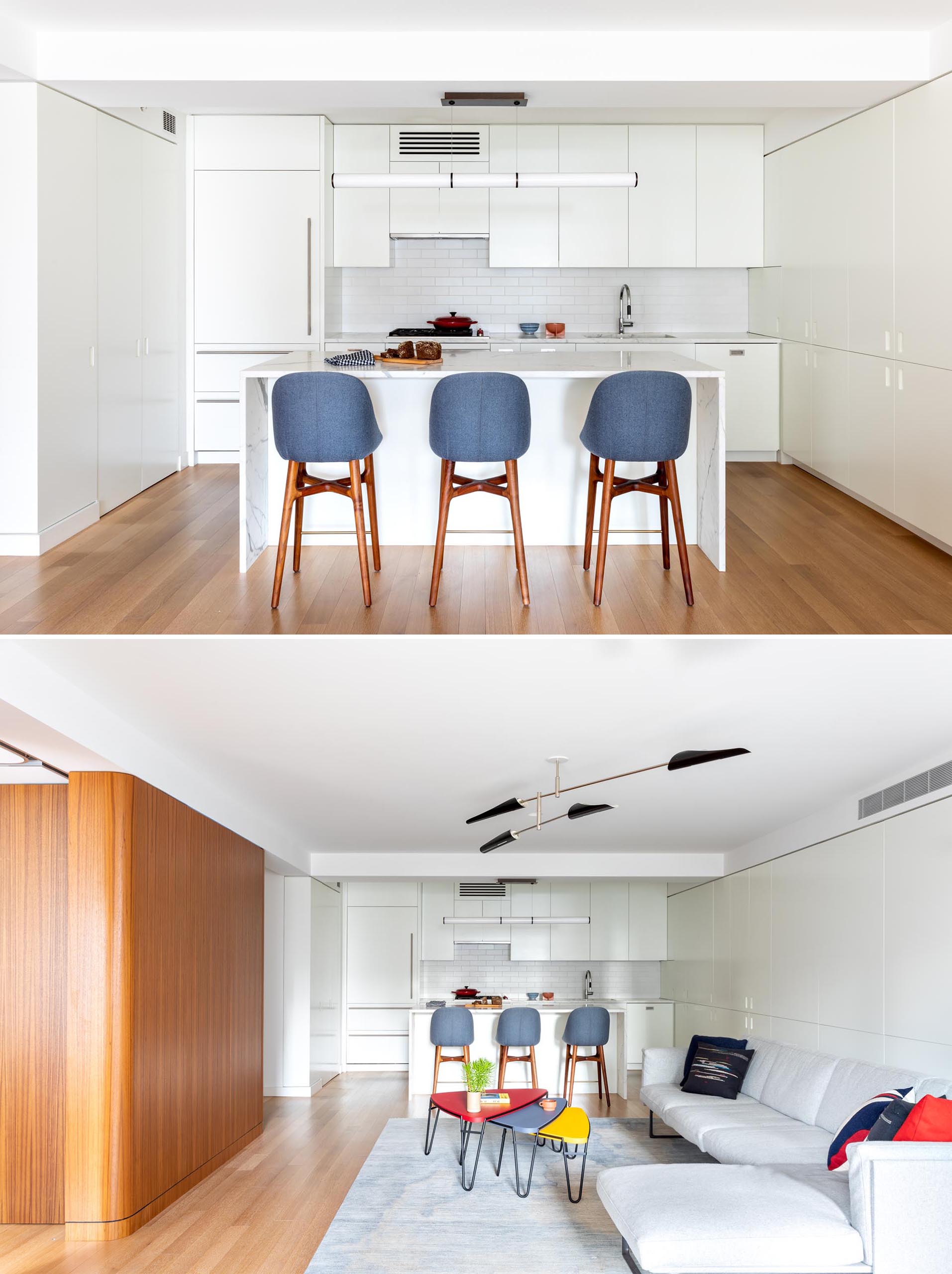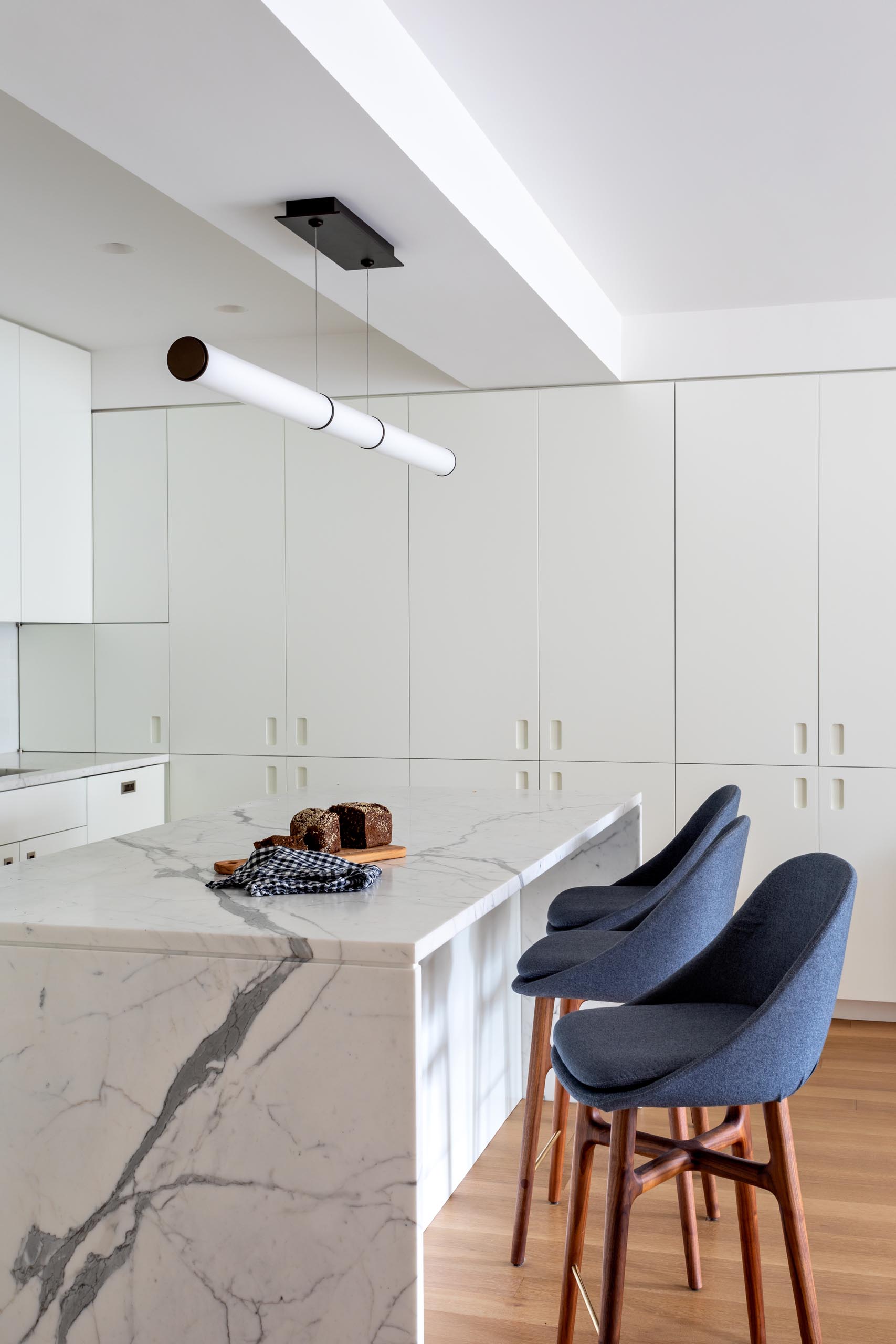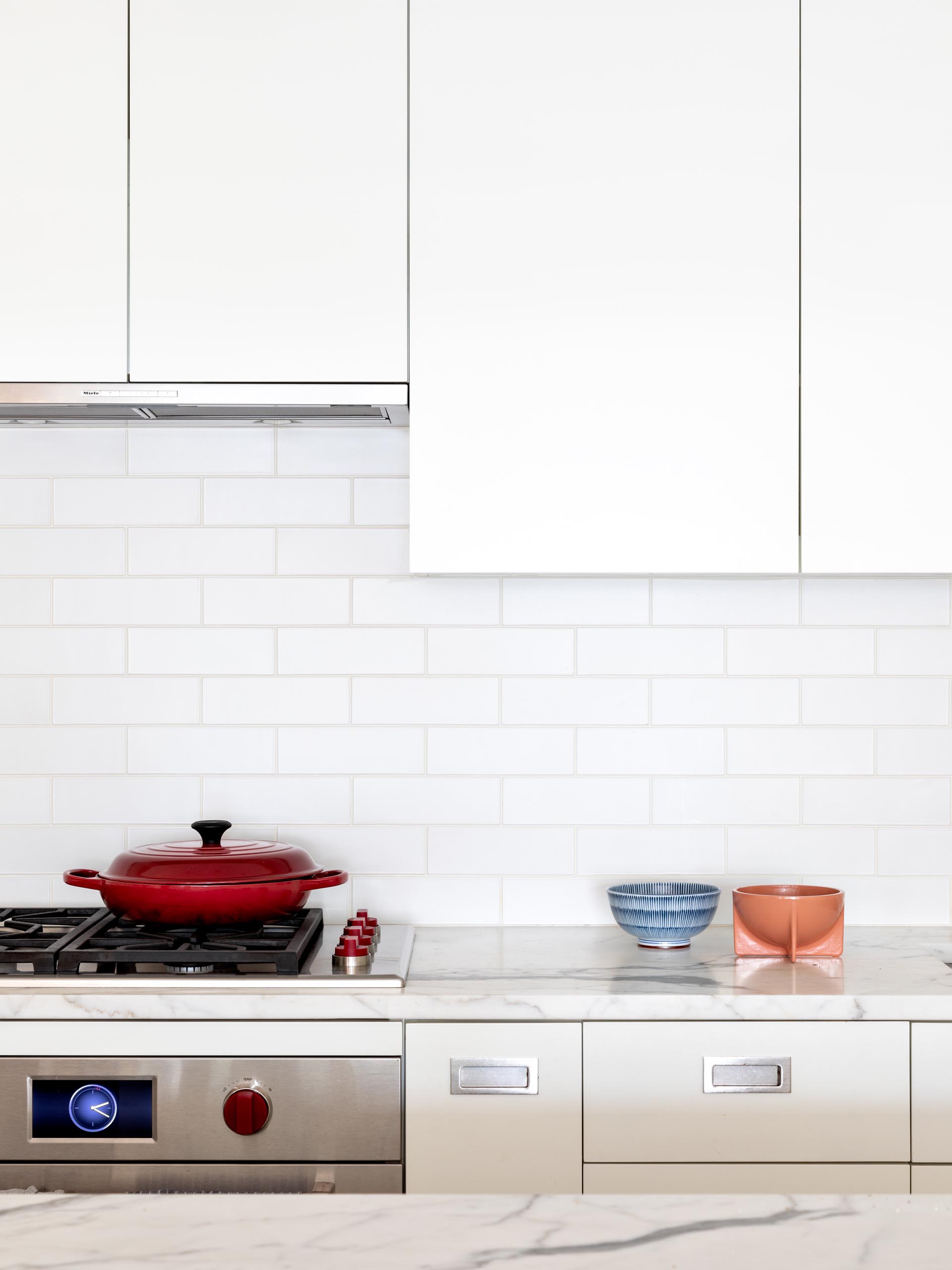 In the living room, there's a gray sofa with a matching rug and nesting coffee tables with hairpin legs.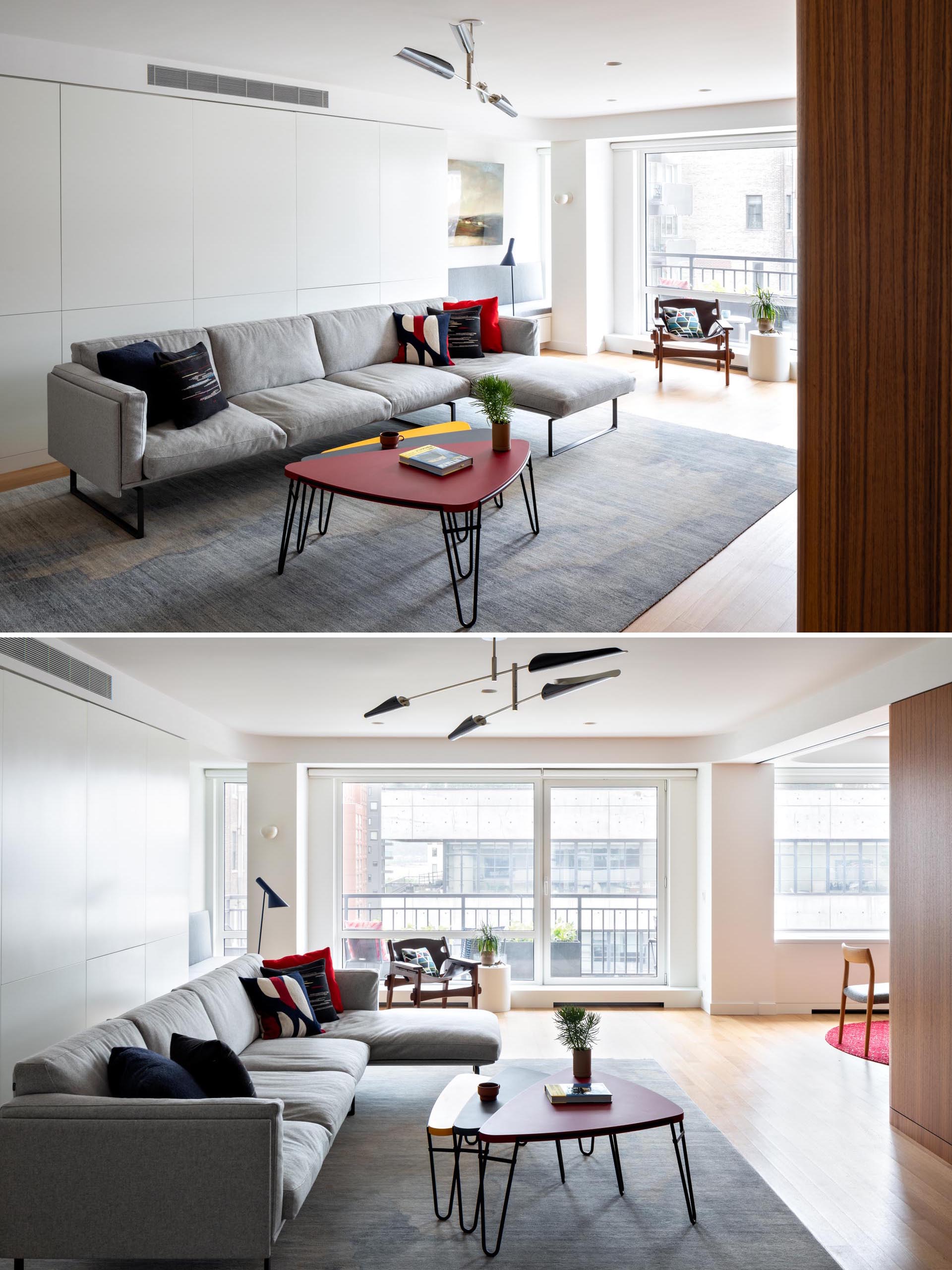 Adjacent to the sofa is a built-in bench that takes advantage of a small alcove by the windows.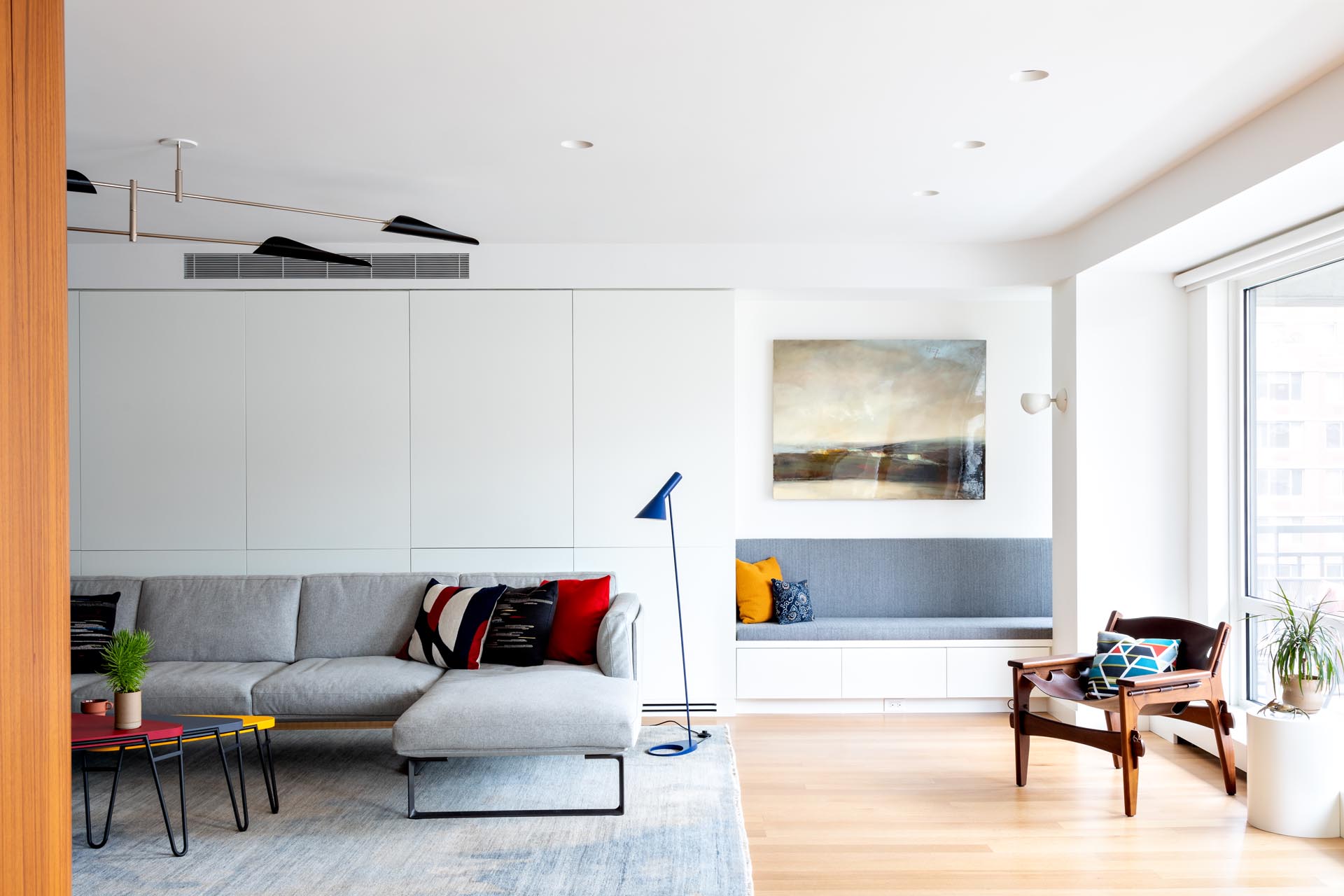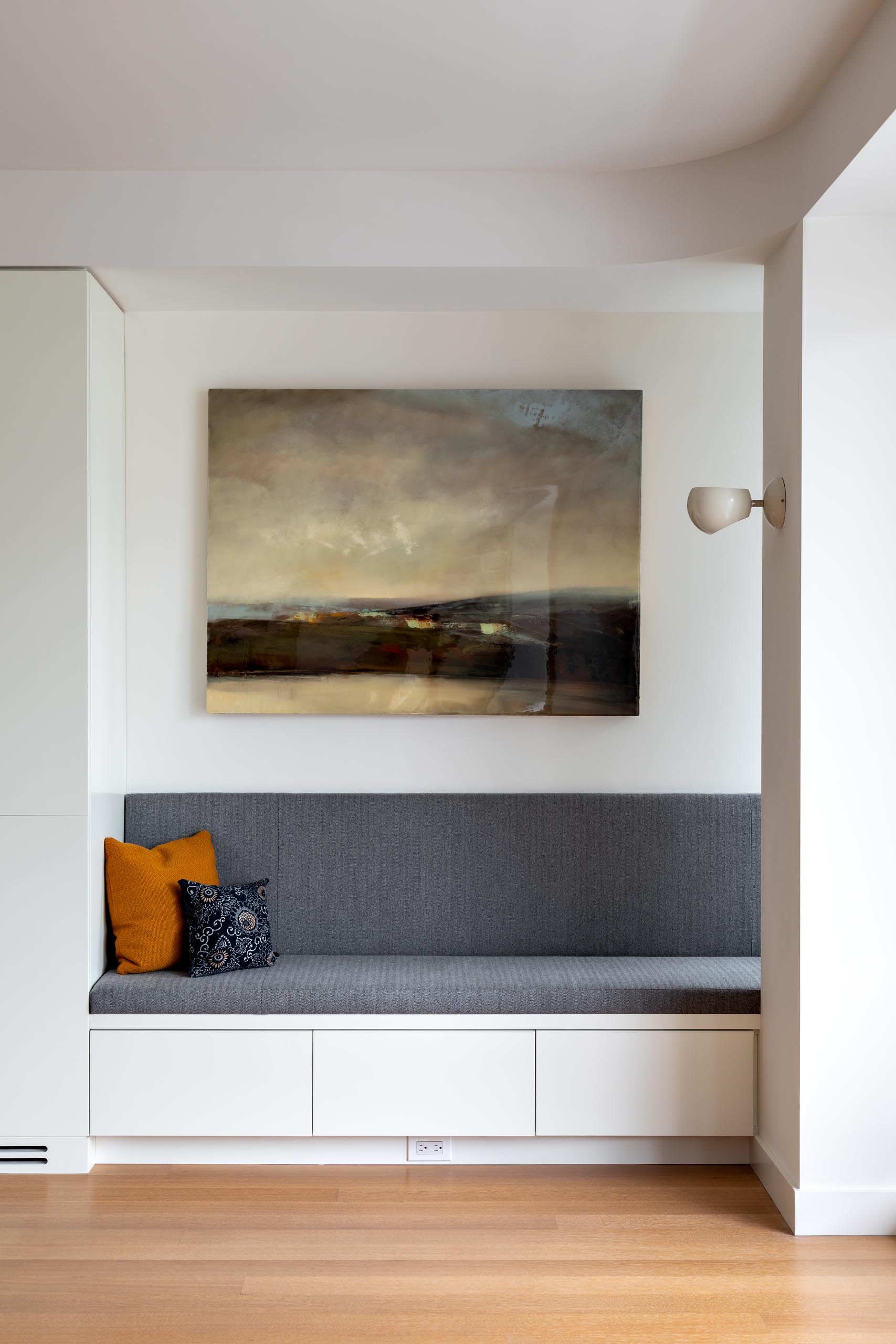 Taking a closer look at the dining room, and there's a large bookshelf with textured panes that's used for displaying decorative items.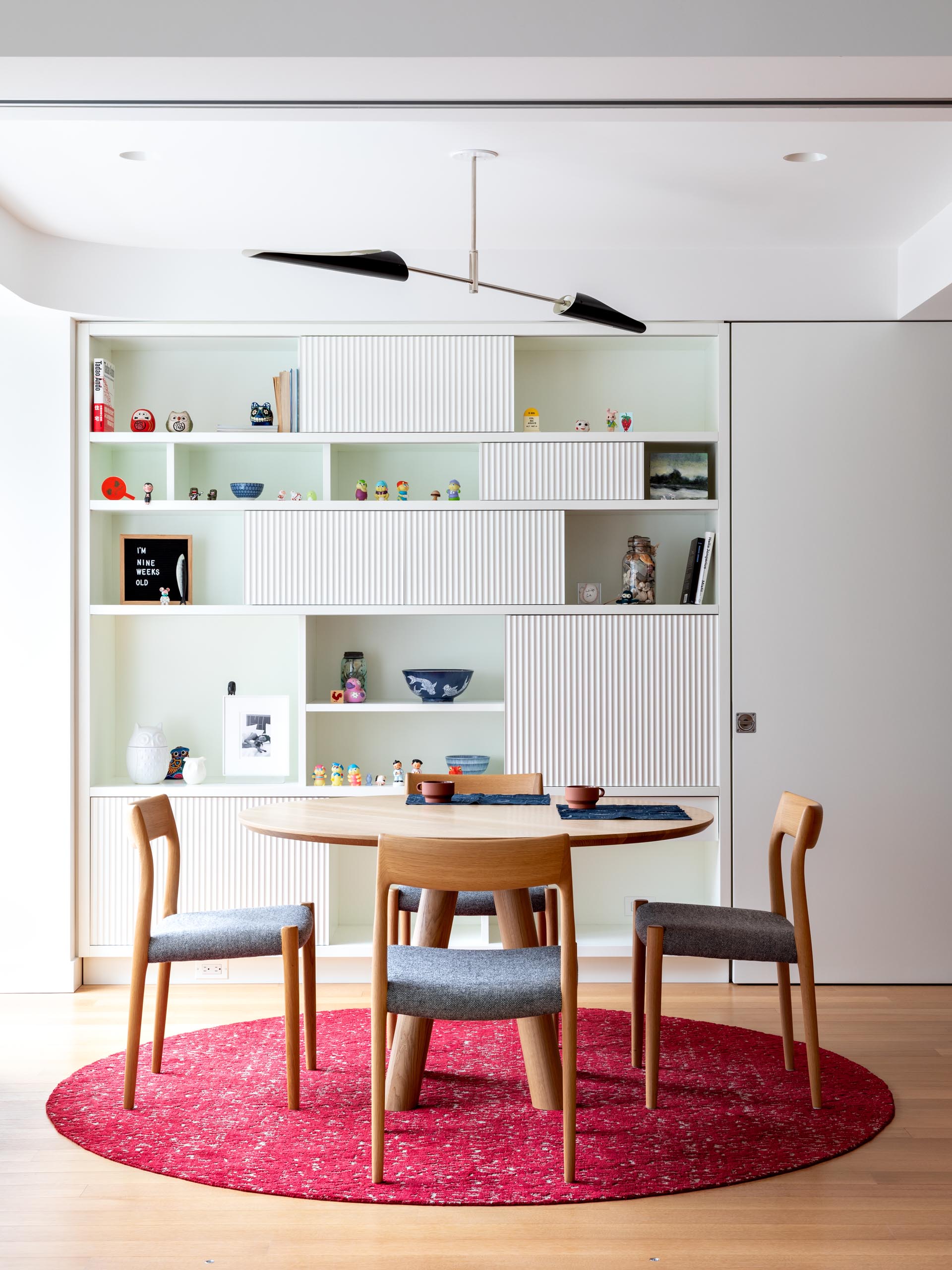 The teak cube has been designed with a door that opens to a storage room.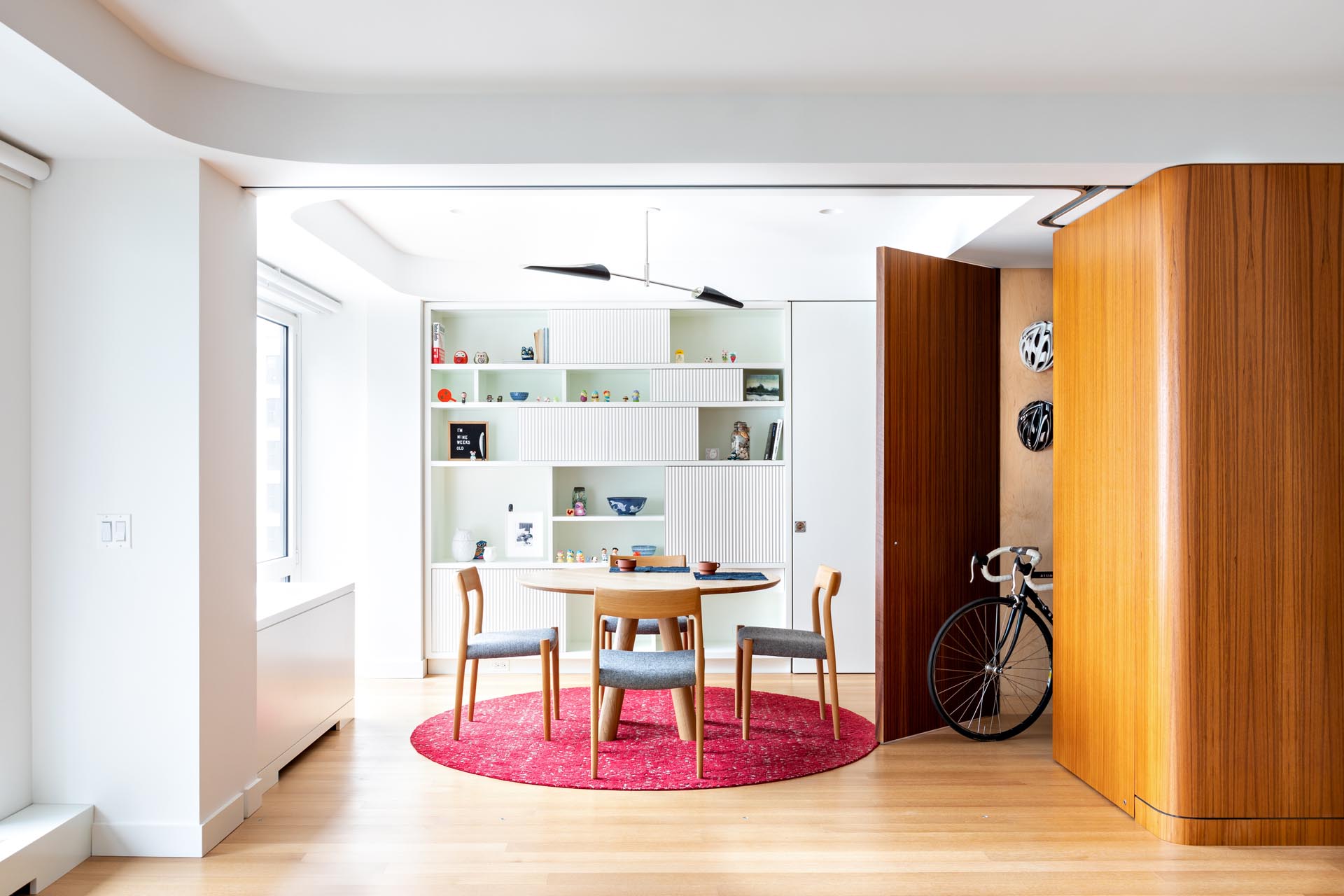 Here you can see the view of the dining room with the pivoting wood panels closed, essentially creating a completely separate room, as there's a door in a hallway providing alternative access.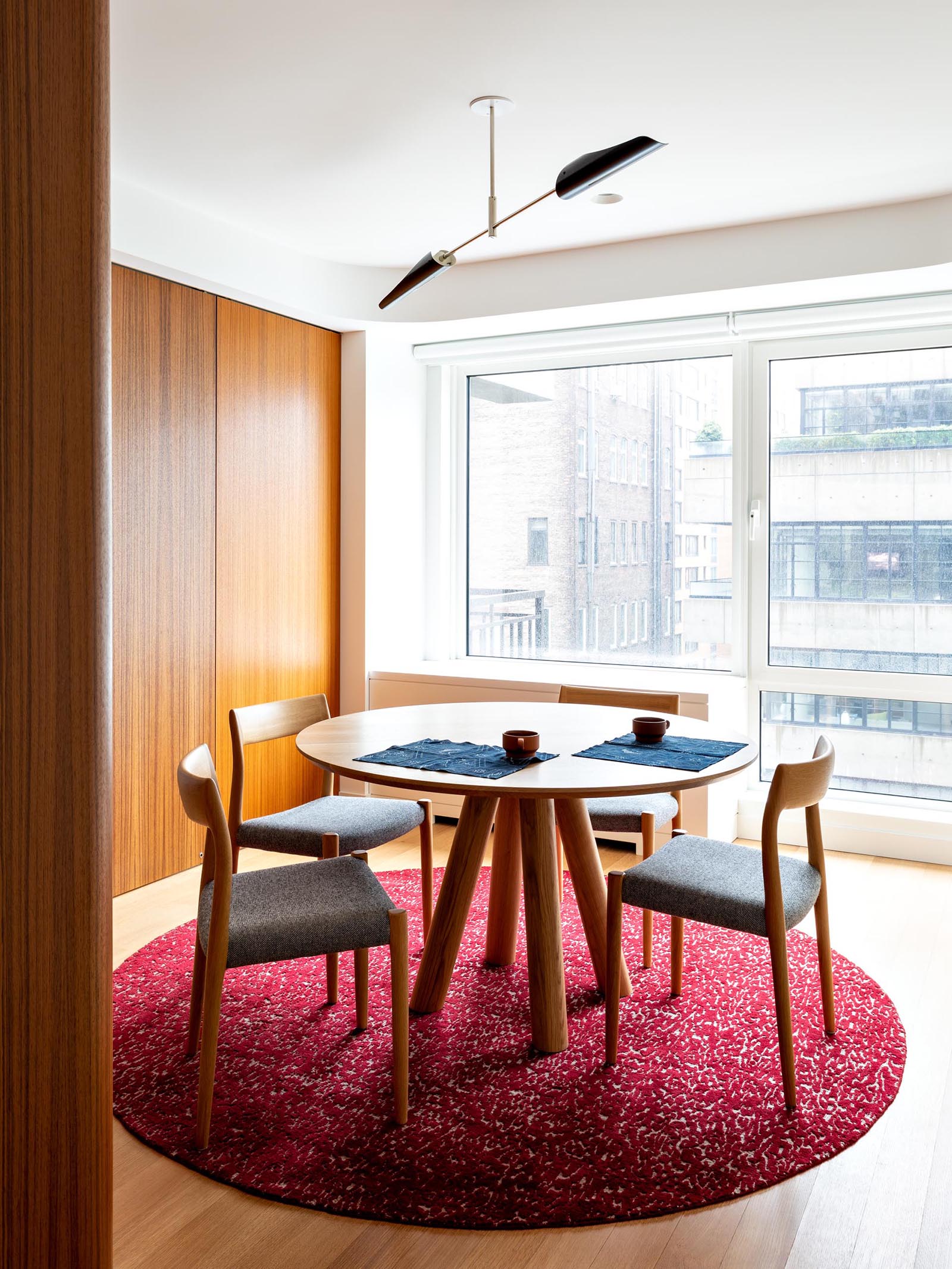 Shortly after this project was completed, the dining room was transformed into a nursery, while the dining table and chairs were moved to the empty space at the end of the sofa in the living room, creating an open plan living/dining area.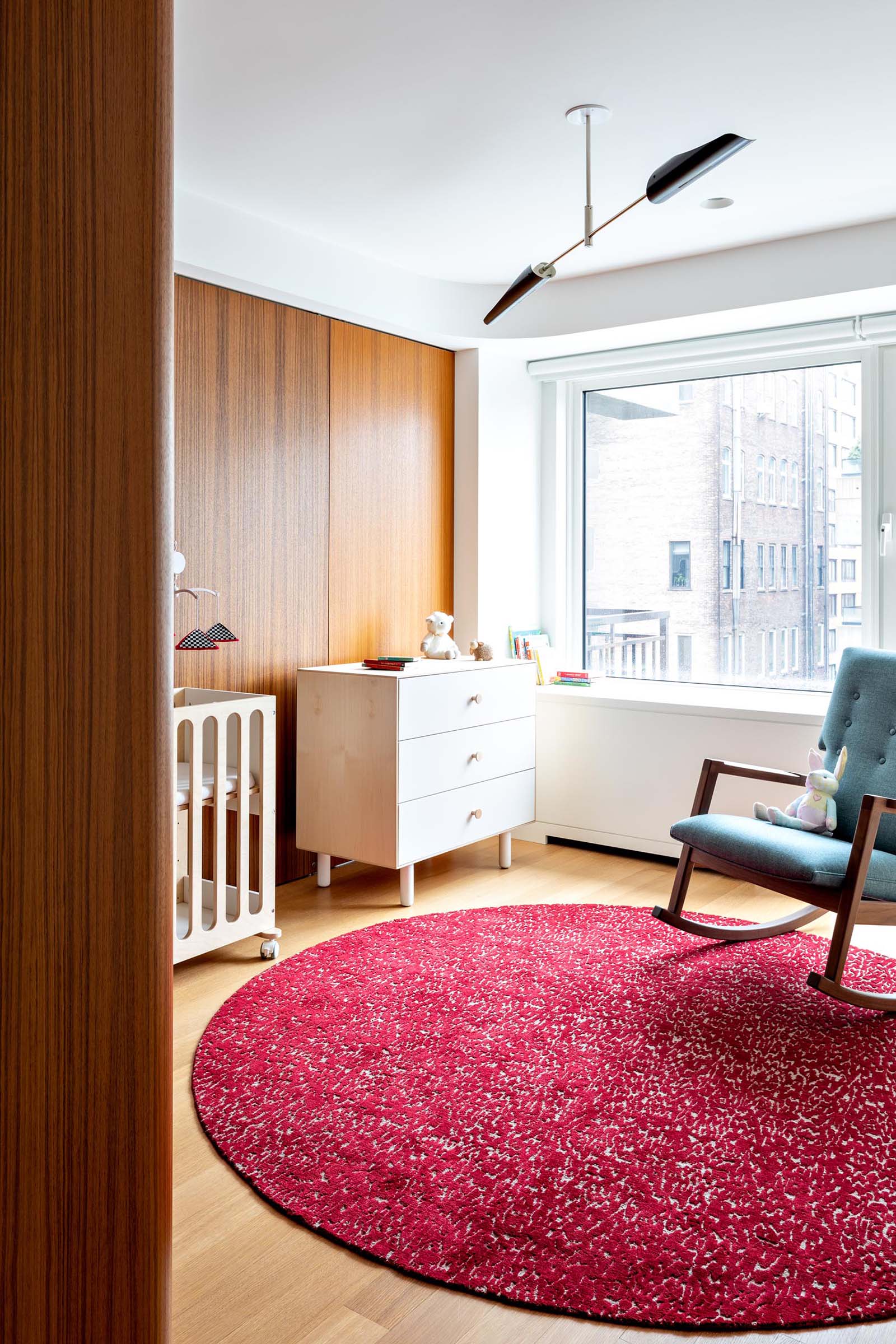 The apartment also has a main bedroom that includes wood furniture, pops of color, and a graphic accent wall.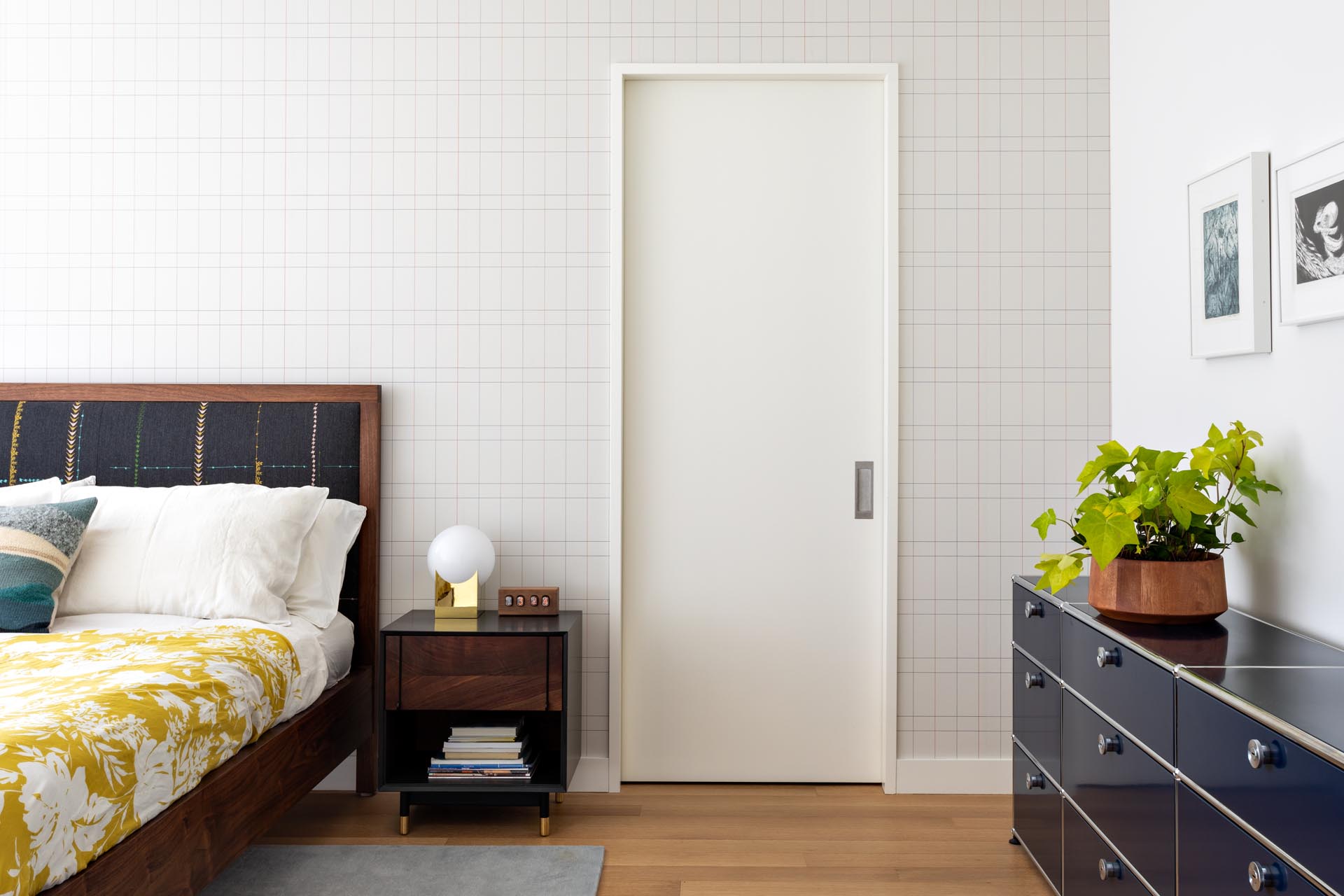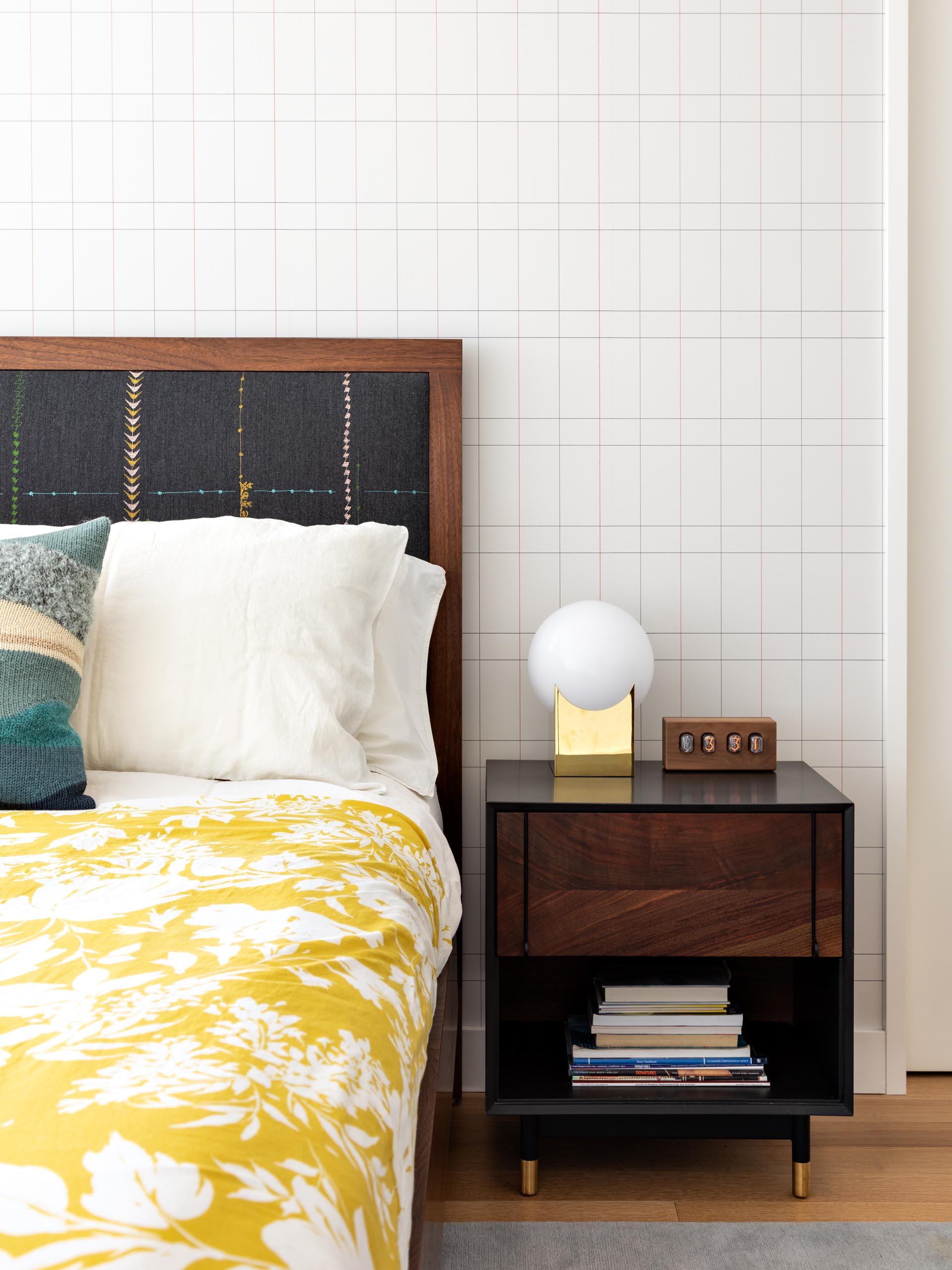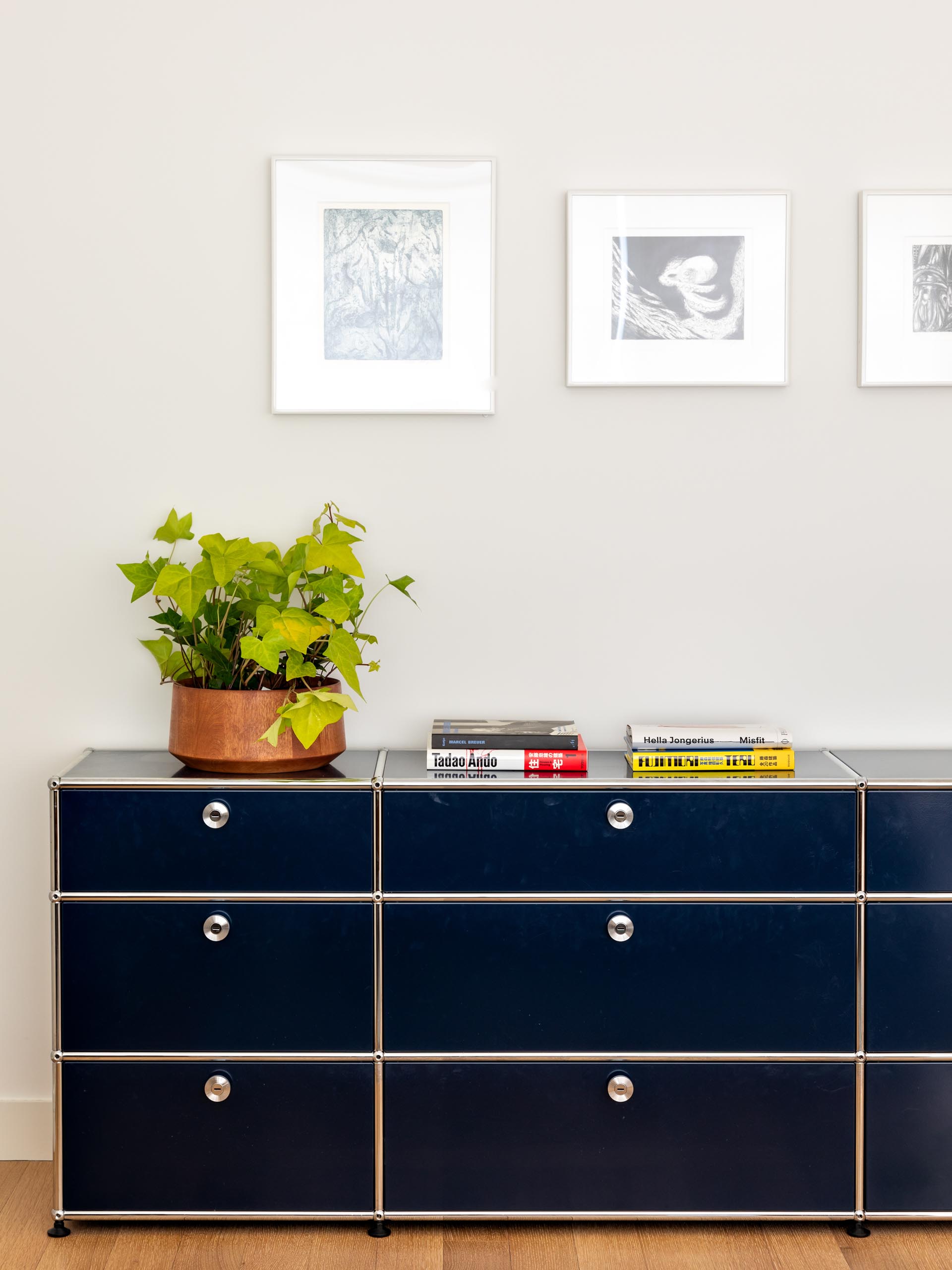 In the bathroom, there's a floating wood vanity with a tri-panel mirror mounted to the wall, and a marble backsplash that continues through to the shower.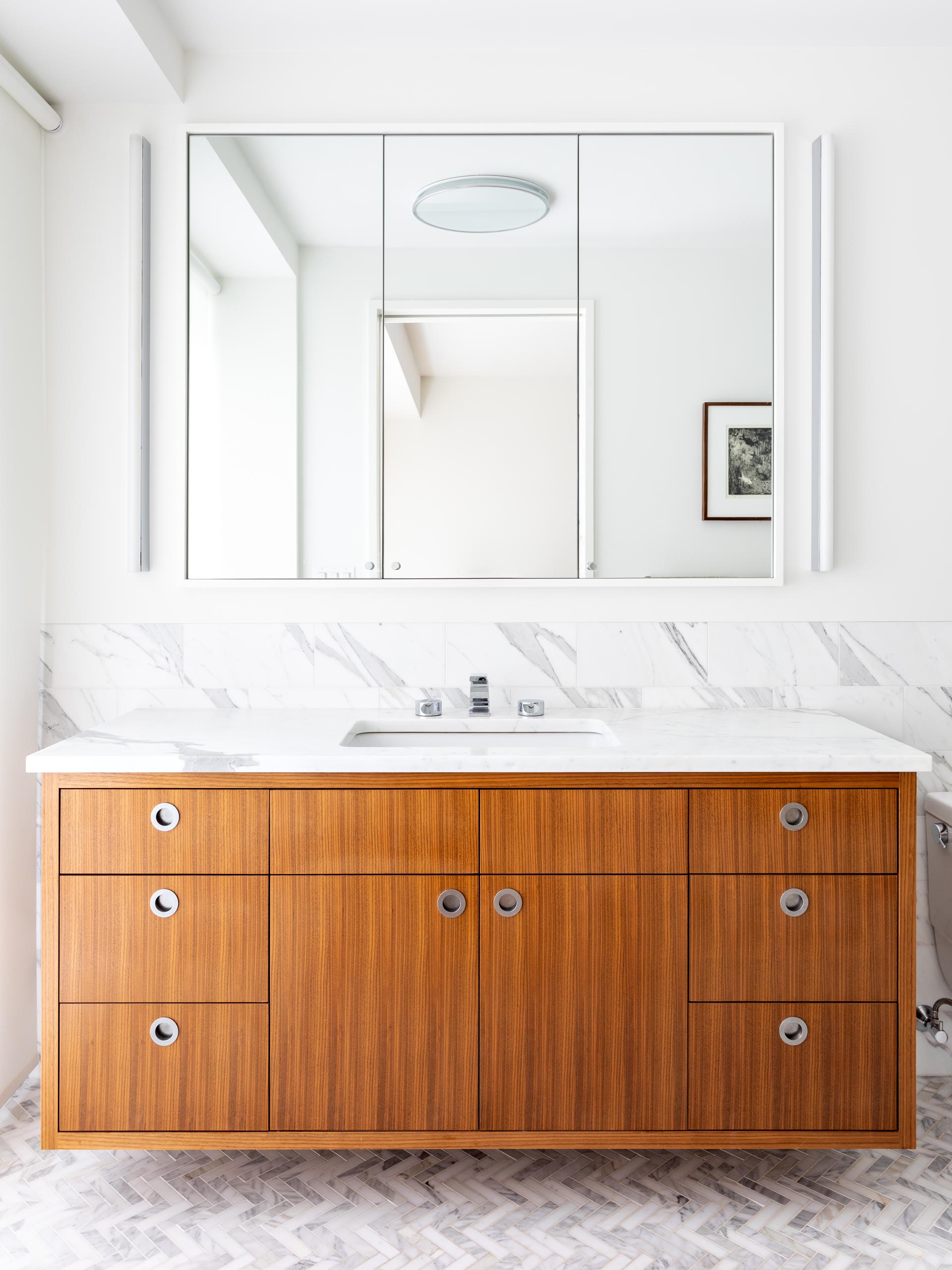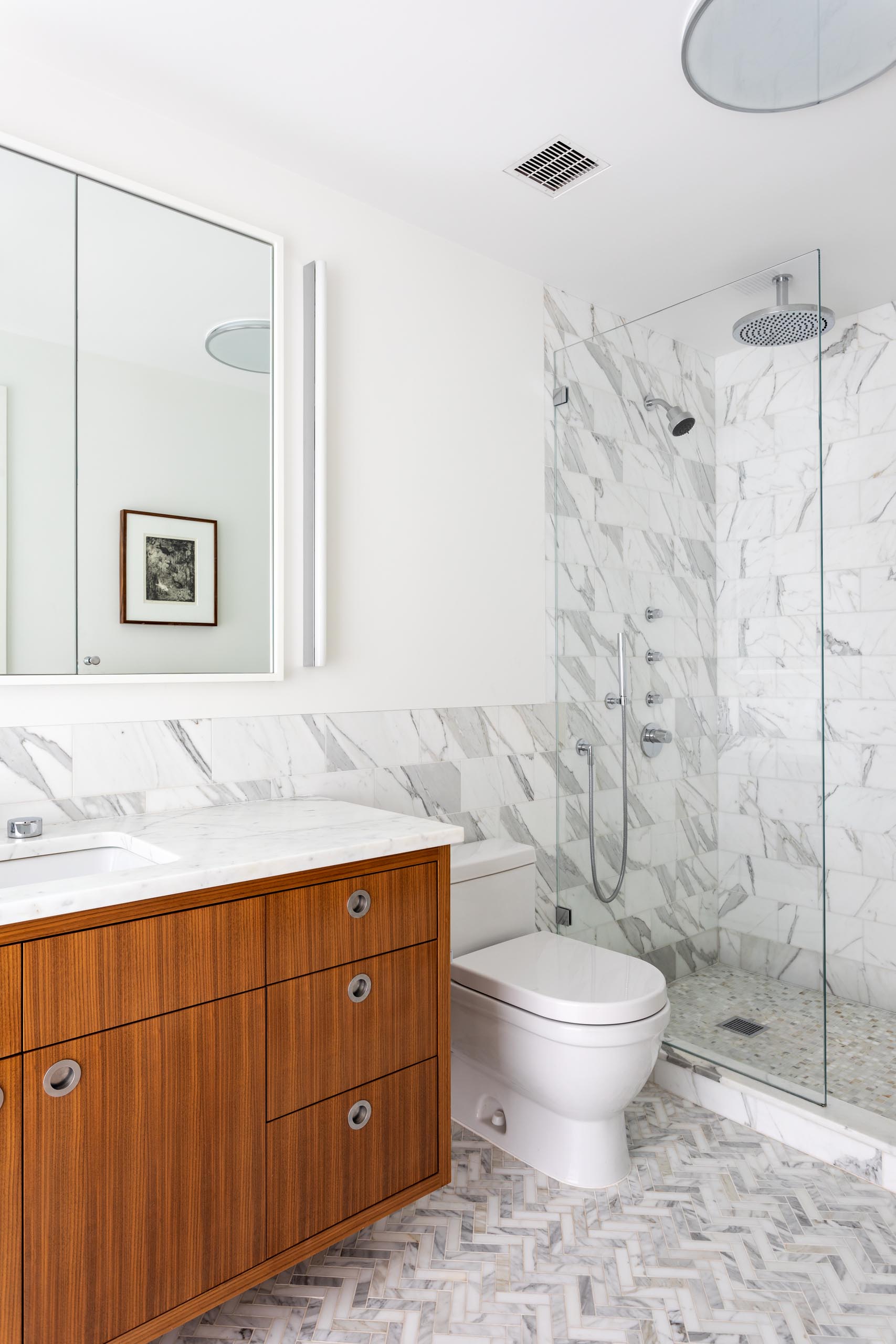 Here's a look at the floor plan that shows the layout of furniture when the apartment was designed with a separate dining room, and when it was transitioned into a nursery.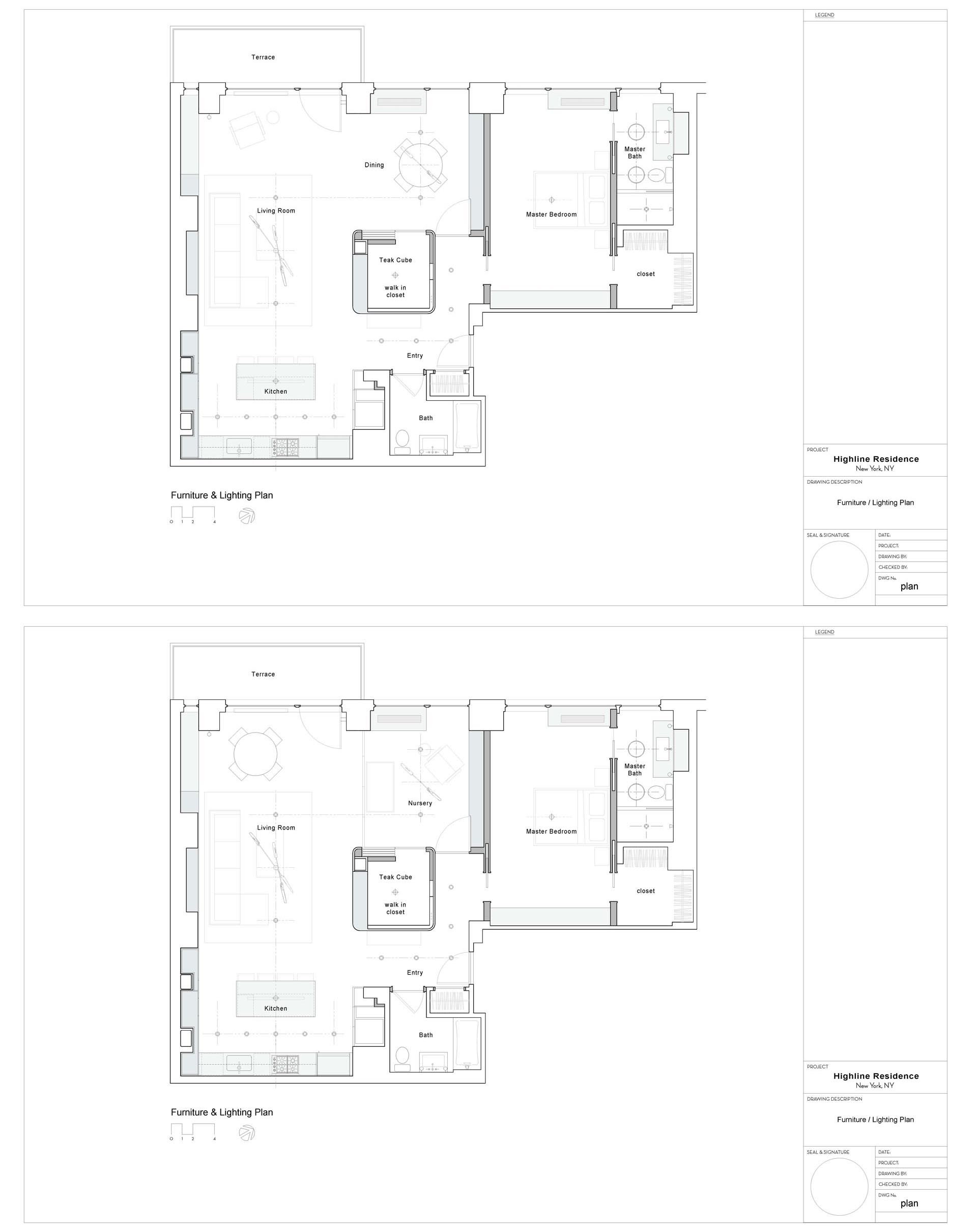 Photography by Fran Parente | Architect: Pulltab Design | General Contractor: MW Construction