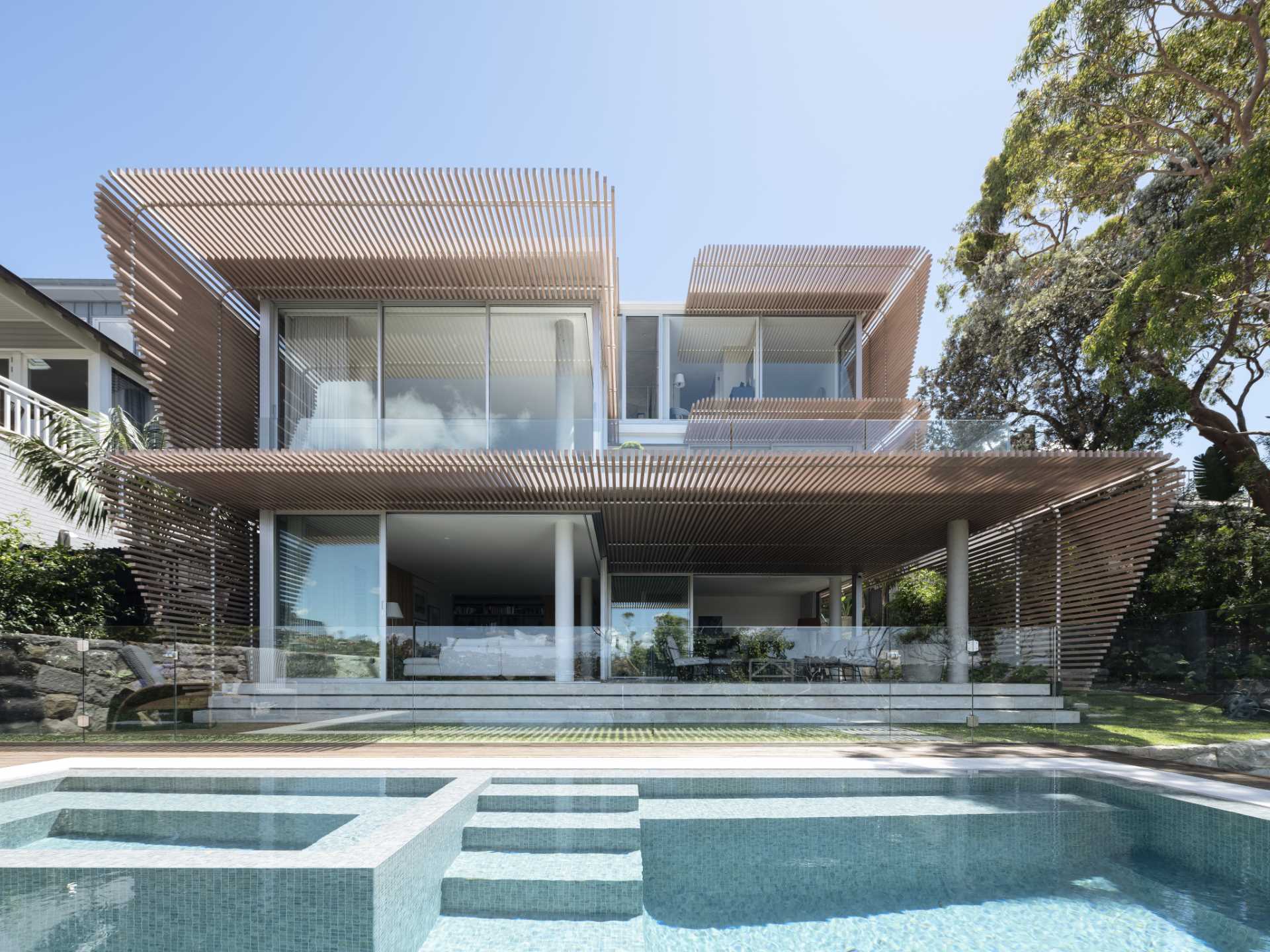 Koichi Takada Architects has completed a new home in Sydney, Australia, whose design was inspired by palm fronds, specifically the way the leaves provide dappled light and shelter to the fruit its tree bears.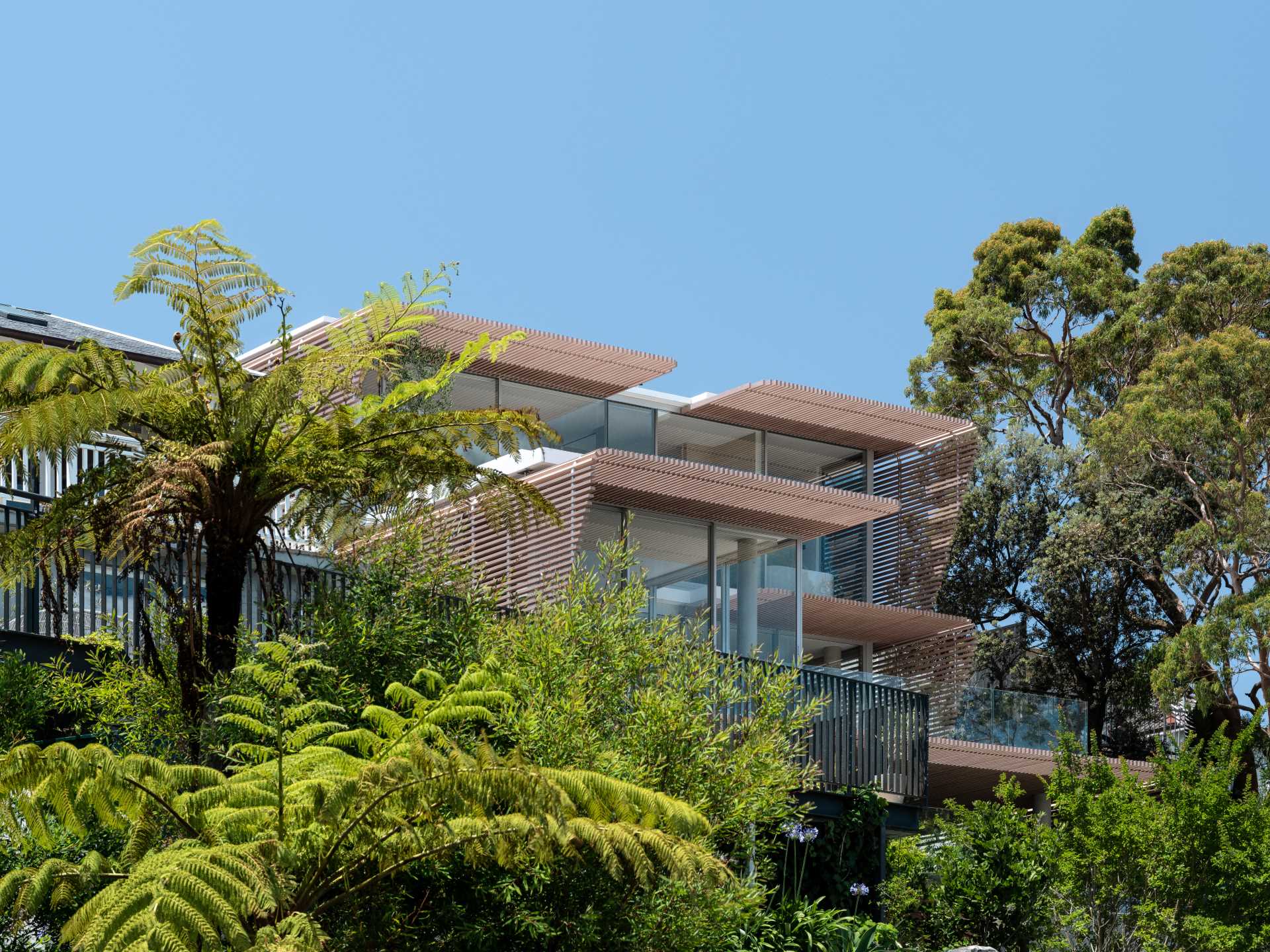 Applying the same principles, the home was cocooned with symmetrical linear screening, increasing privacy, protecting the glazing against solar heat gain, and directing site lines toward the tree-lined harbor waterways and beaches.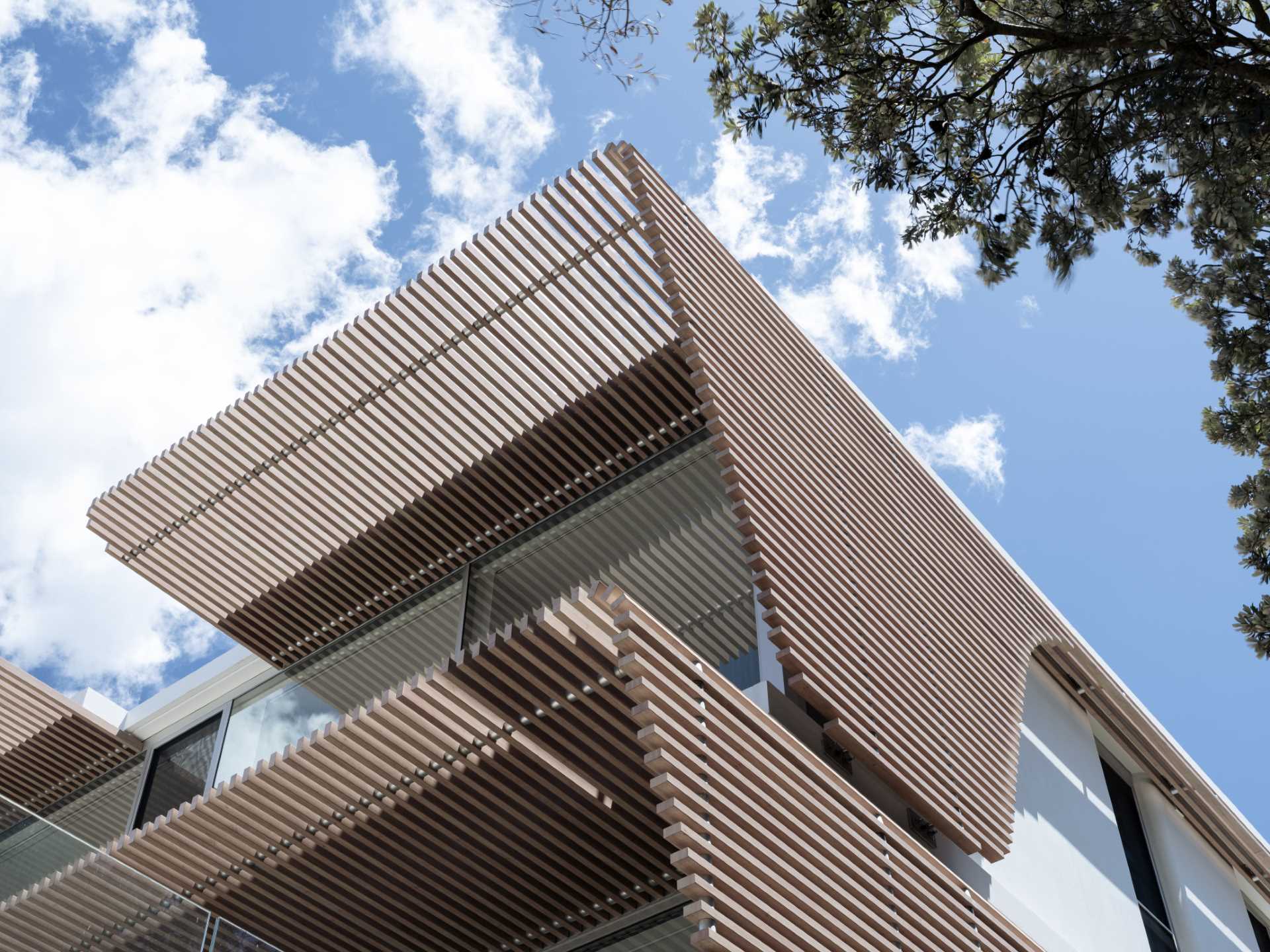 The outdoor spaces include local sandstone, a feature of the landscaping that also has 50% indigenous plant species.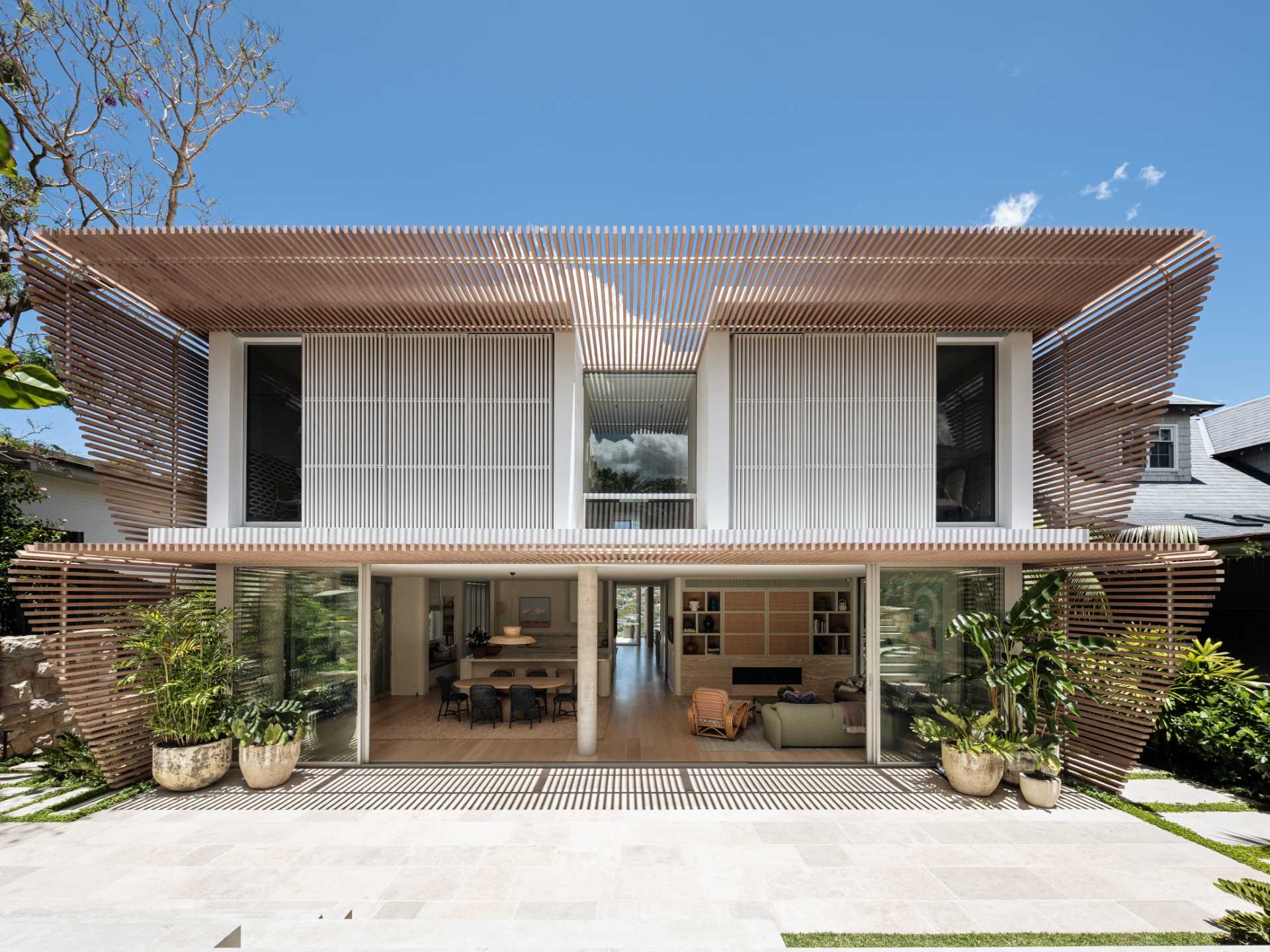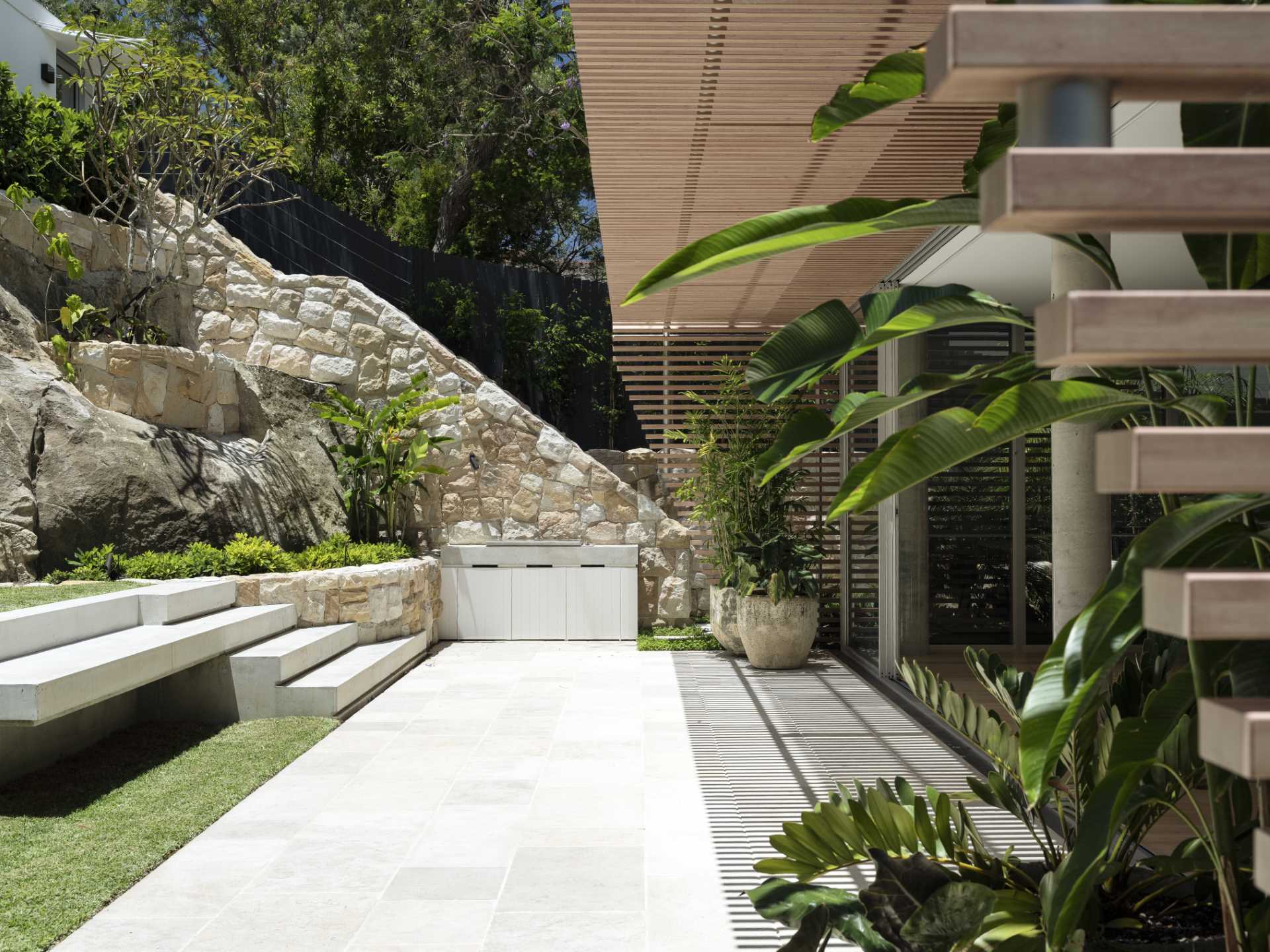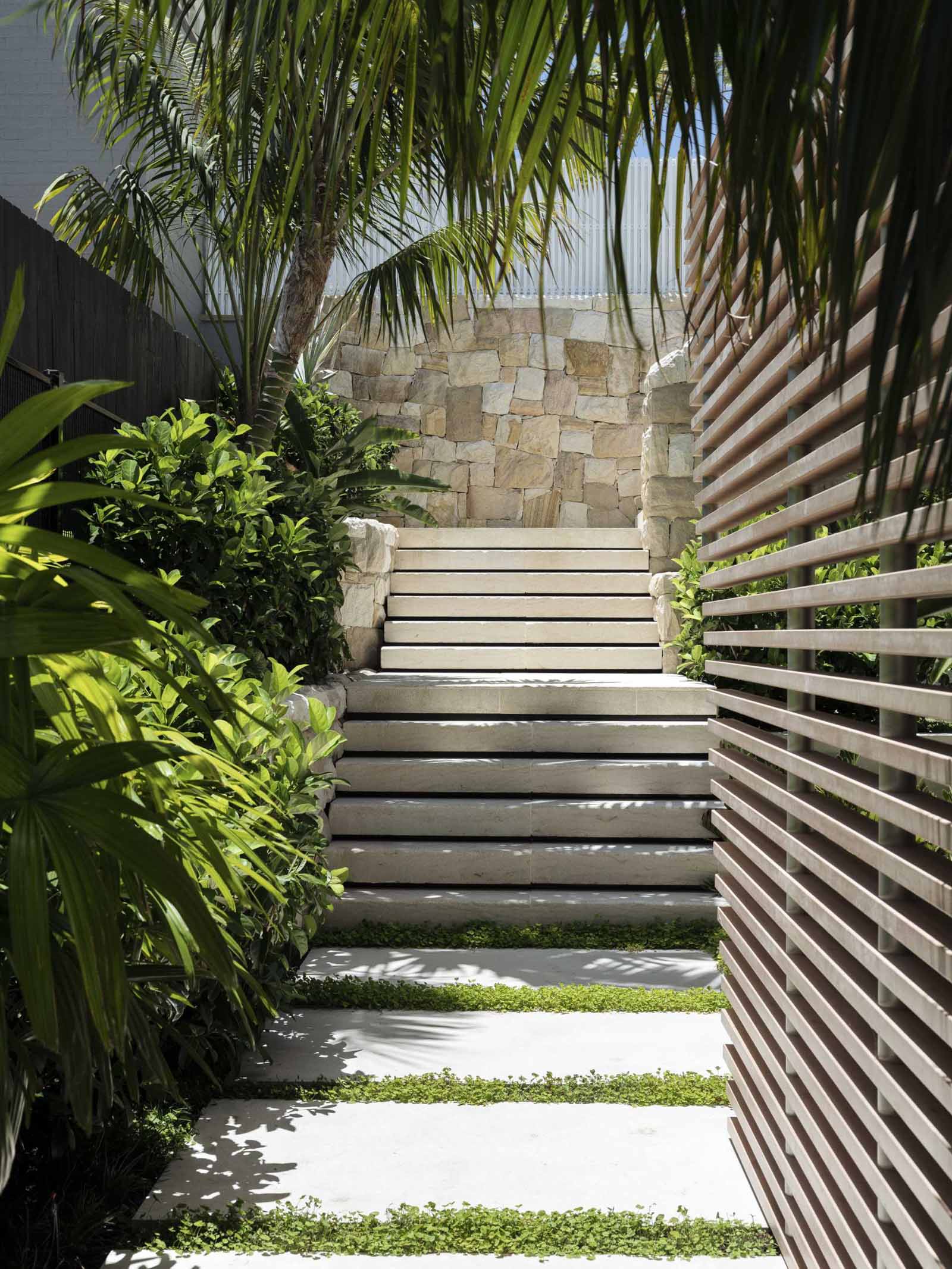 The slatted screens have a subtle woodgrain that adds texture and warmth to the facade.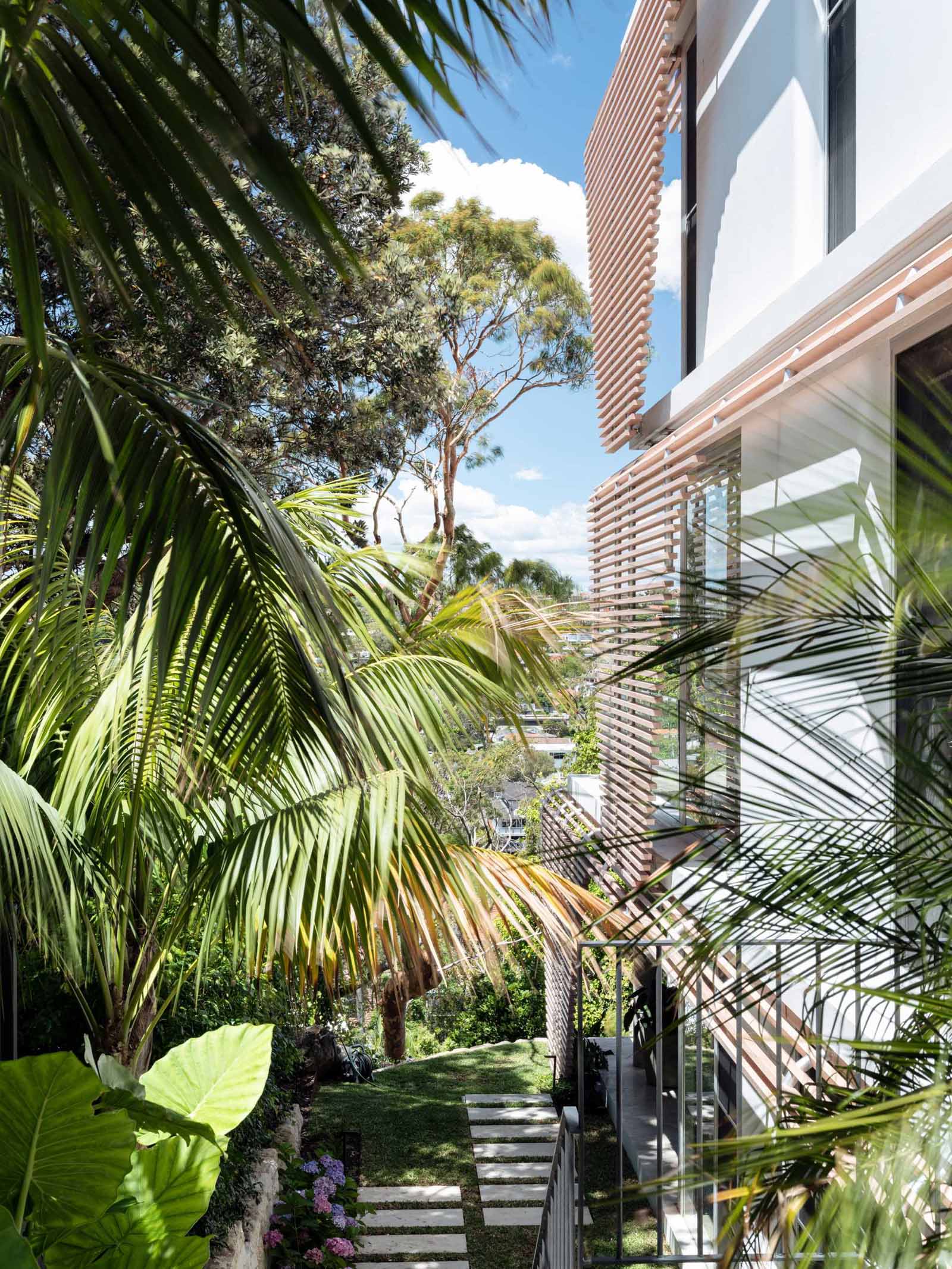 The interior of the home, designed by Justine Hugh Jones, includes bright and welcoming spaces, like the living room, where floor-to-ceiling windows fill the room with natural light and a fluted fireplace surround adds a textural element.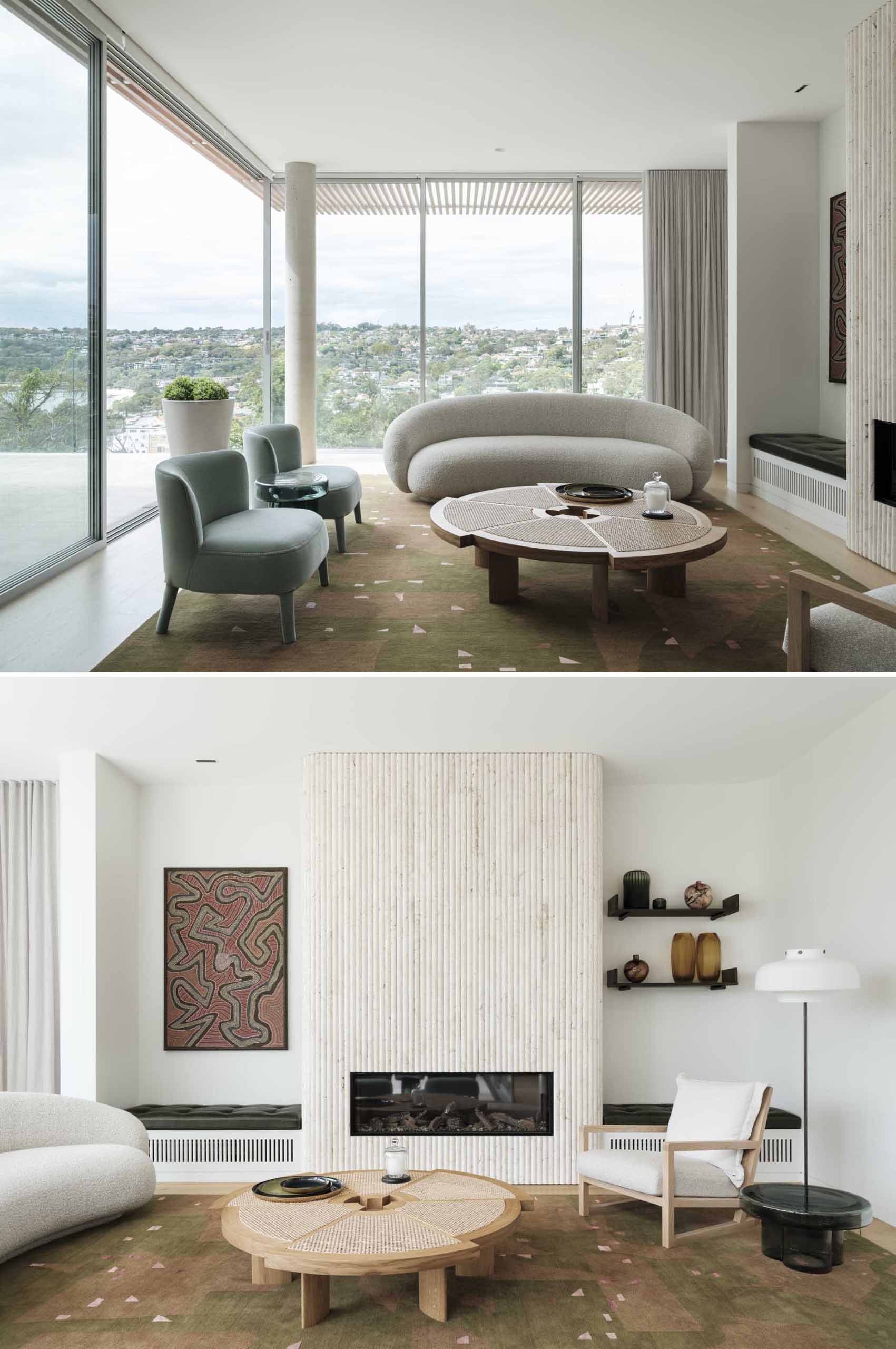 The dining room includes a large table surrounded by chairs, with two pendant lights hanging above, and a rug to help anchor the table in the open space.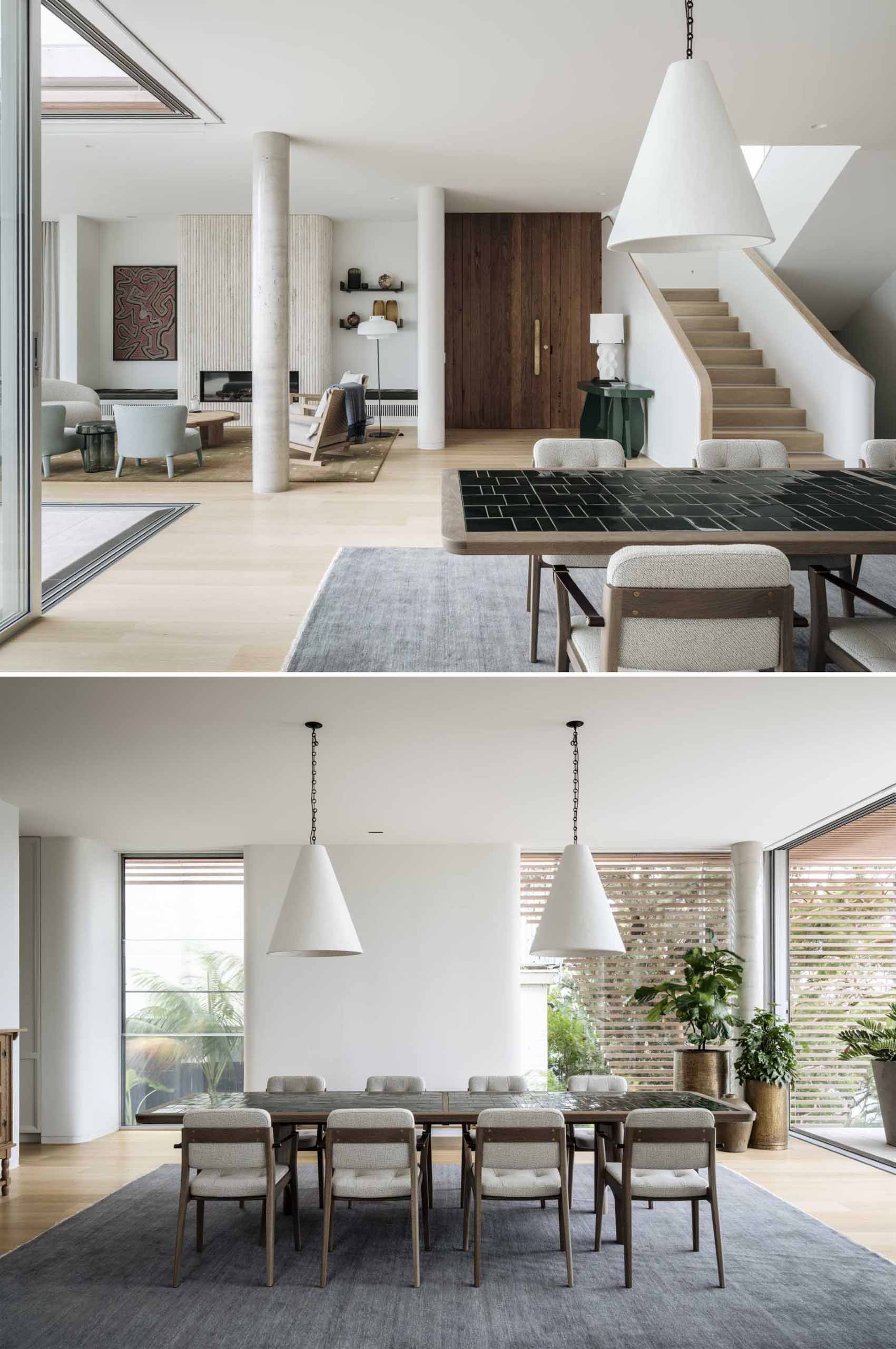 In the kitchen, white cabinets are complemented with a light countertop, while a bench has been placed underneath the nearby window.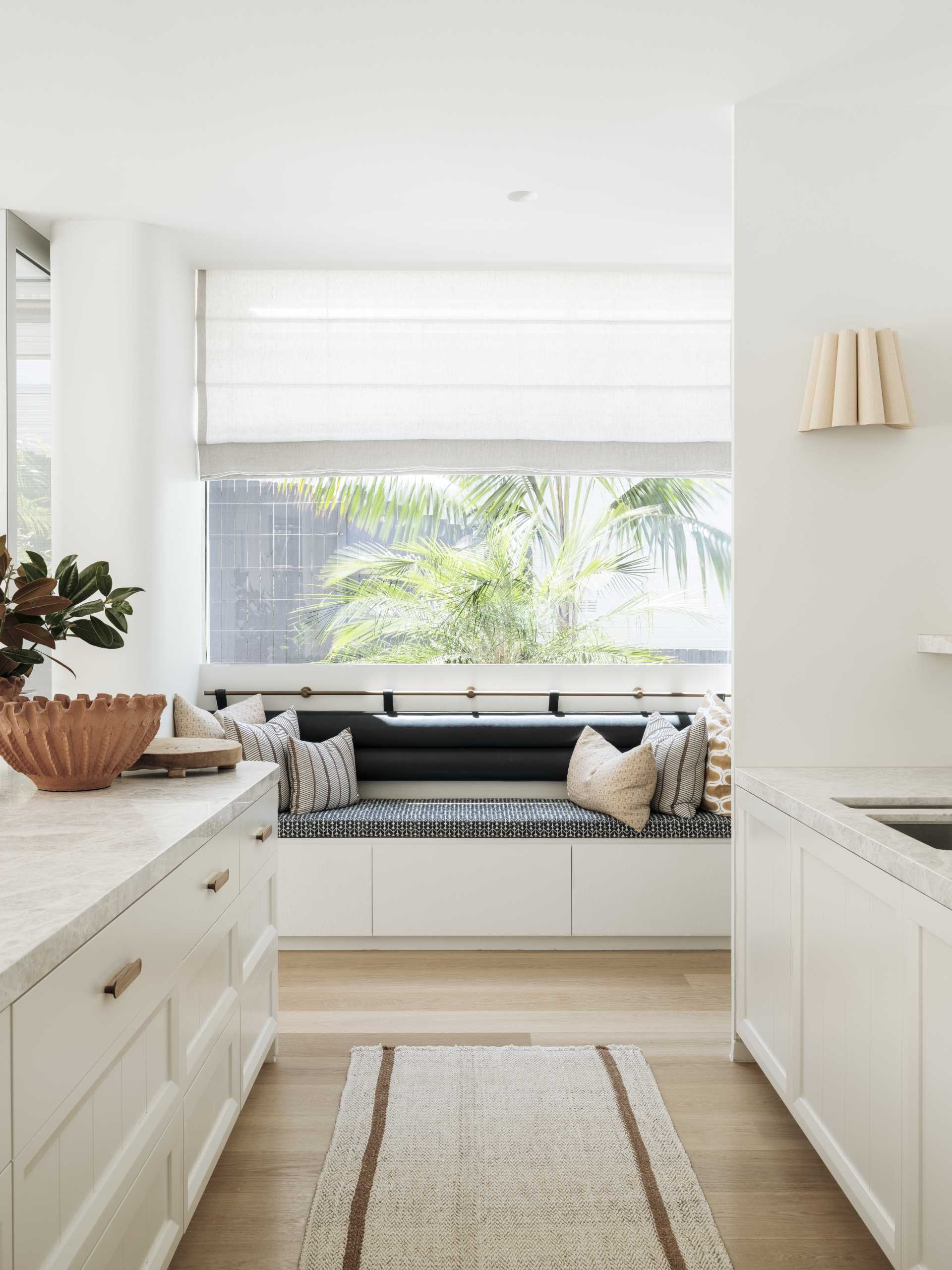 In the bathroom, a large picture window provides a backdrop for the freestanding bathtub, and arched mirrors are hung on the wall above the double vanity.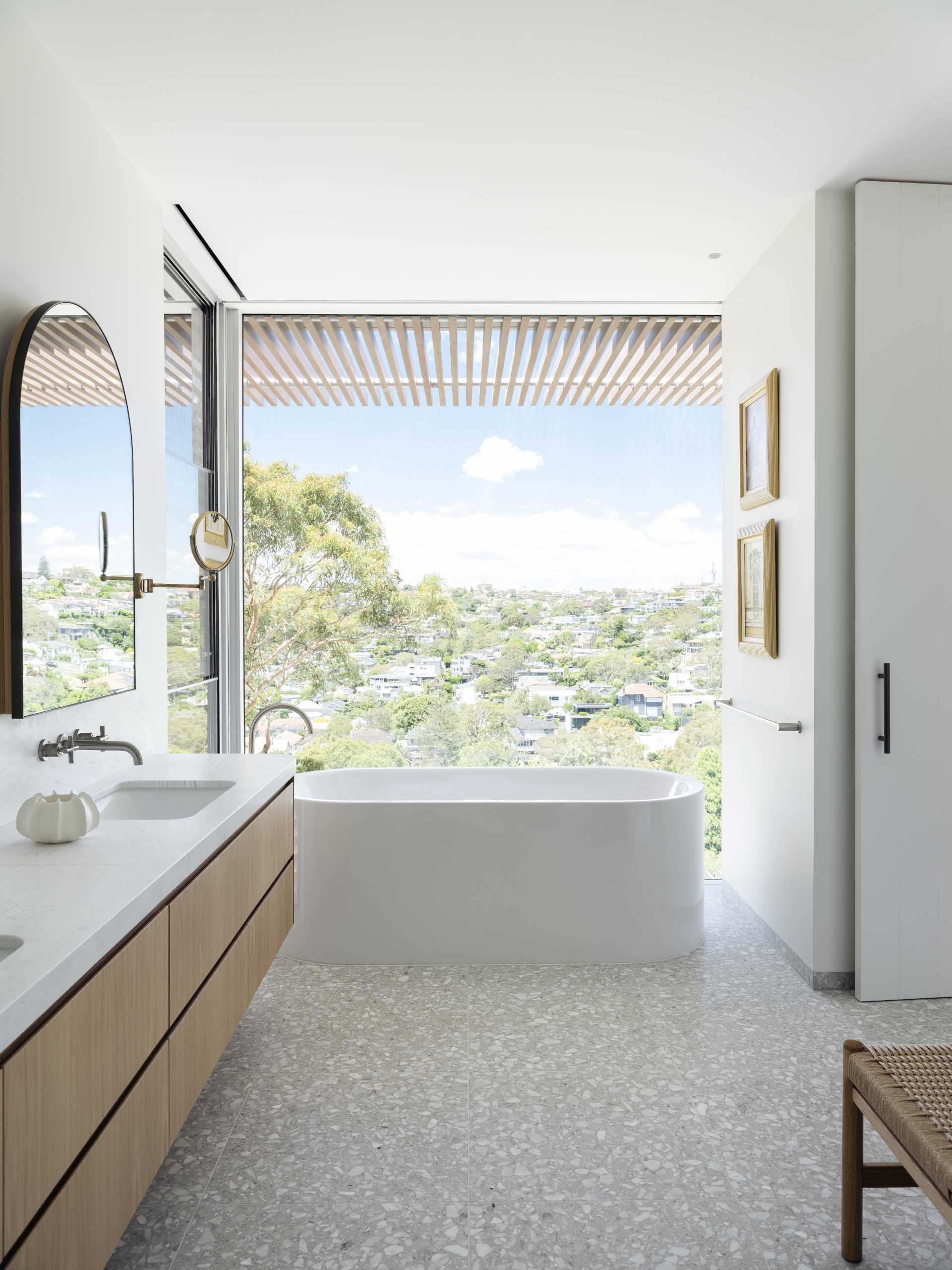 Photography by Tom Ferguson | Architects: Koichi Takada Architects | Interiors: Justine Hugh Jones | Documentation Architecture: Rory Brooks Architects | Builder: Artechne | Landscaping: Myles Baldwin