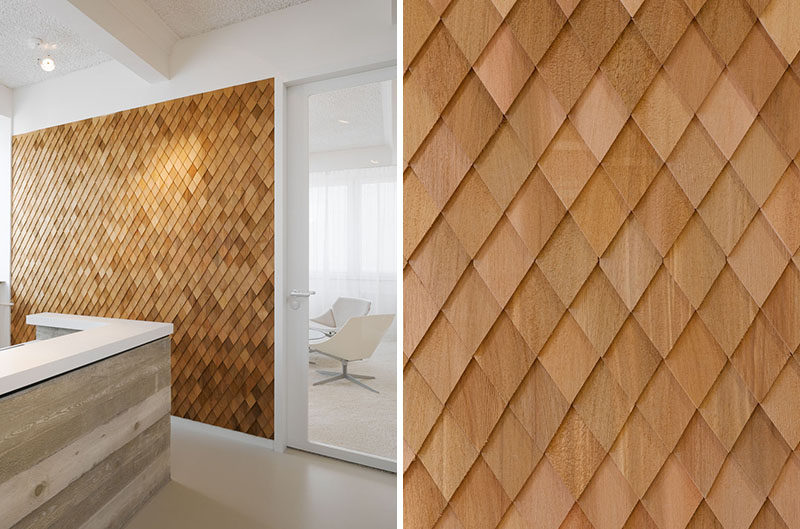 When Ippolito Fleitz Group were tasked with designing the offices for design agency Bruce B./Emmy B. in Stuttgart, Germany, they included several panels of wood shingles that run from the reception area all the way down the hall to where the space opens up to the lounge and presentation area.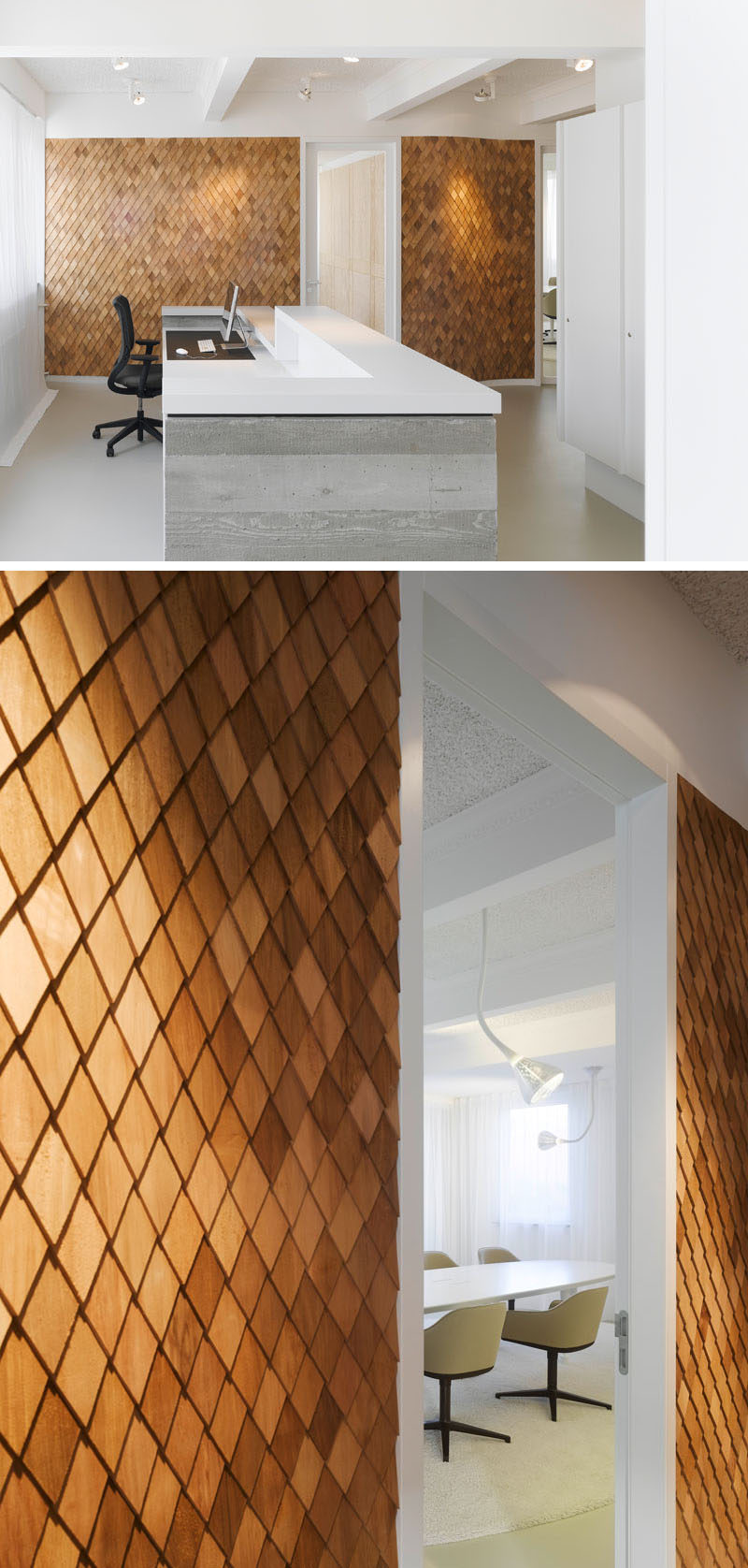 ---
Using hundreds of natural wood shingles, the designers created an almost continuous accent wall that adds texture and interest to a space that would otherwise be overlooked.
---

---
By using natural wood shingles in this way, it has helped to create a contemporary office space that feels warm and inviting.
---

---
Here's the accent walls from a different angle and distance so you can see how they look within the office interior.
---