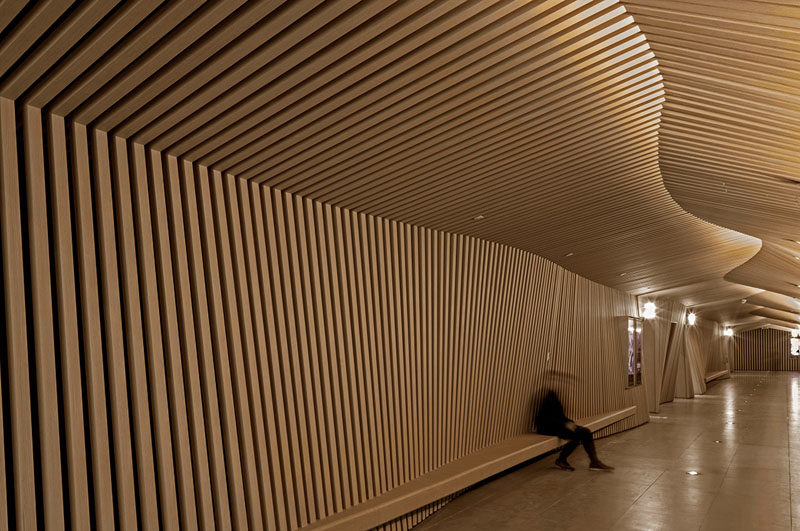 4N design architects have recently completed the design of Palace Cinema, in Shanghai, China.
The designers, fascinated by the film industry and inspired by many great directors of the past and our present, recognized the importance of the 'script booklet' that forms the storyline and design of every spoken line in the movies.
At the same time they were also inspired by animation flip books that form a moving animation from numerous still images in a booklet form.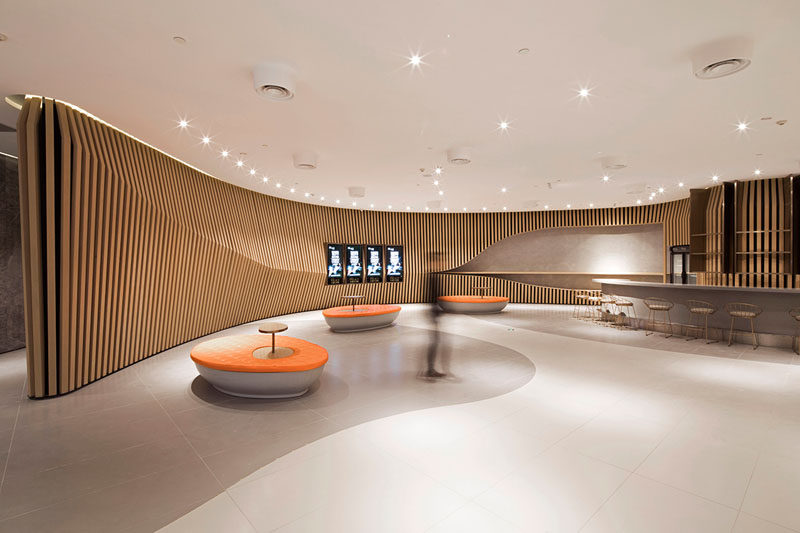 ---
As a result of their inspiration, the design team created a space that they believe best represented the form of the 'Script' booklet and 'Flipbook' at the same time. They used wood slats throughout the interior to represent the forms they were inspired by.
---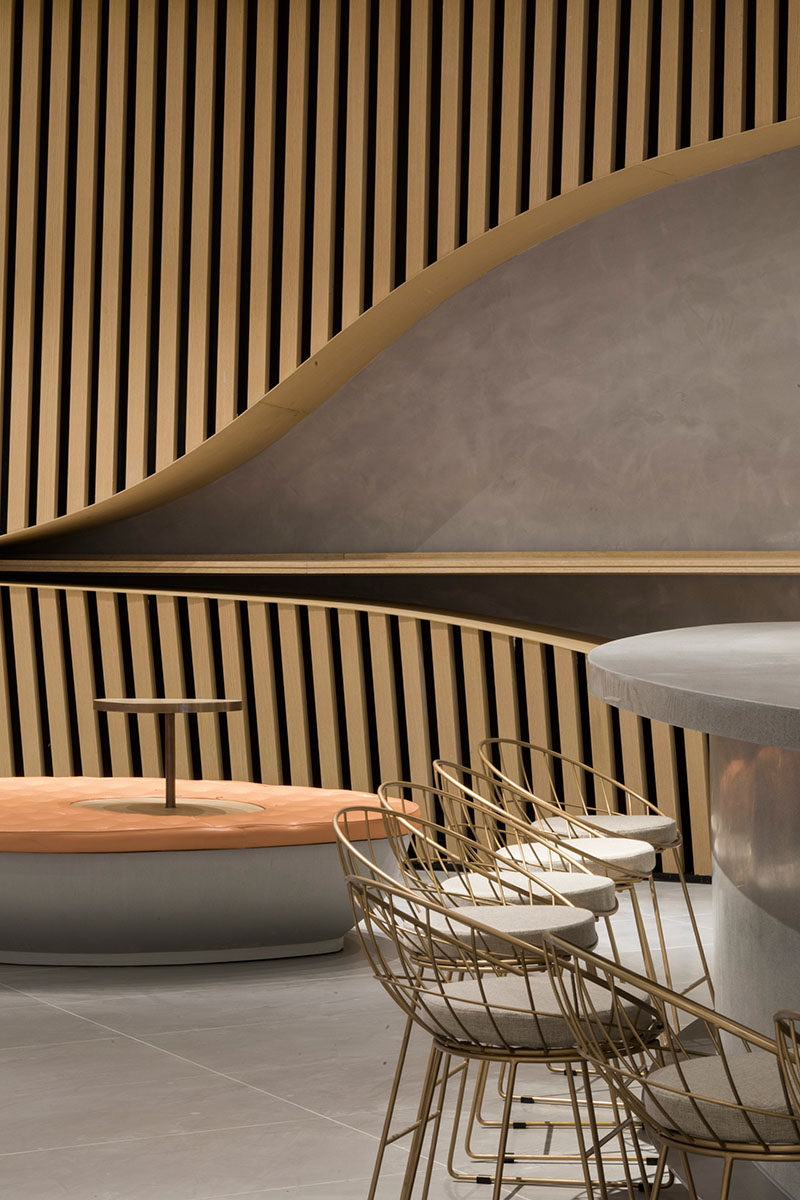 ---
The wood slats cover the walls and columns, like the ones below that also use mirrors to reflect the lights.
---
---
Lighting within the wood slats is used to highlight the theater numbers, while angled slats that follow the ceiling, create a tunnel-like experience leading to the theaters.
---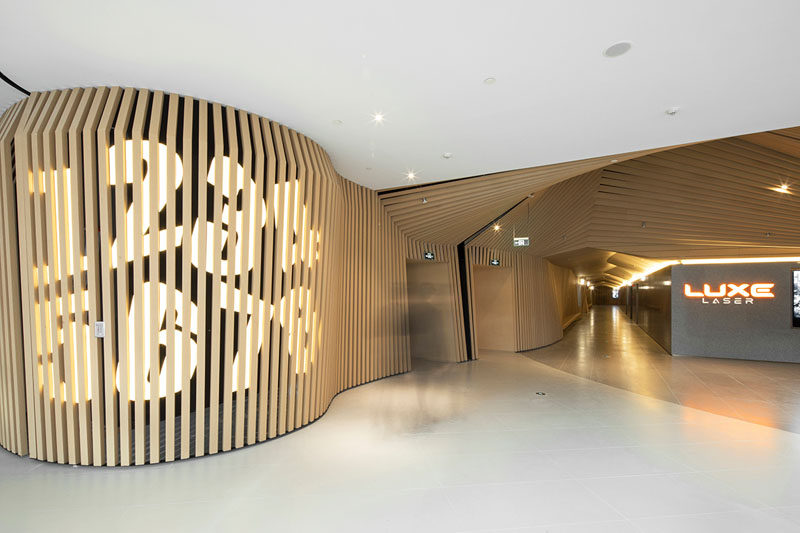 ---