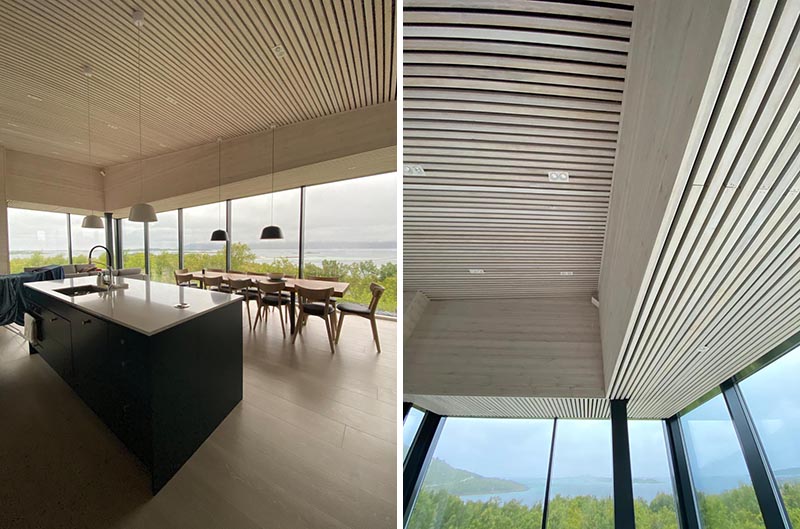 Ceilings can sometimes be an overlooked area of the interior, however, Bjørnådal Arkitektstudio made it a feature in this cabin by lining it with wood slats.

Located in Senja, Norway, the cabin has been designed as a cottage for a family, who wanted to build with nature and create a project that feels like a part of the landscape.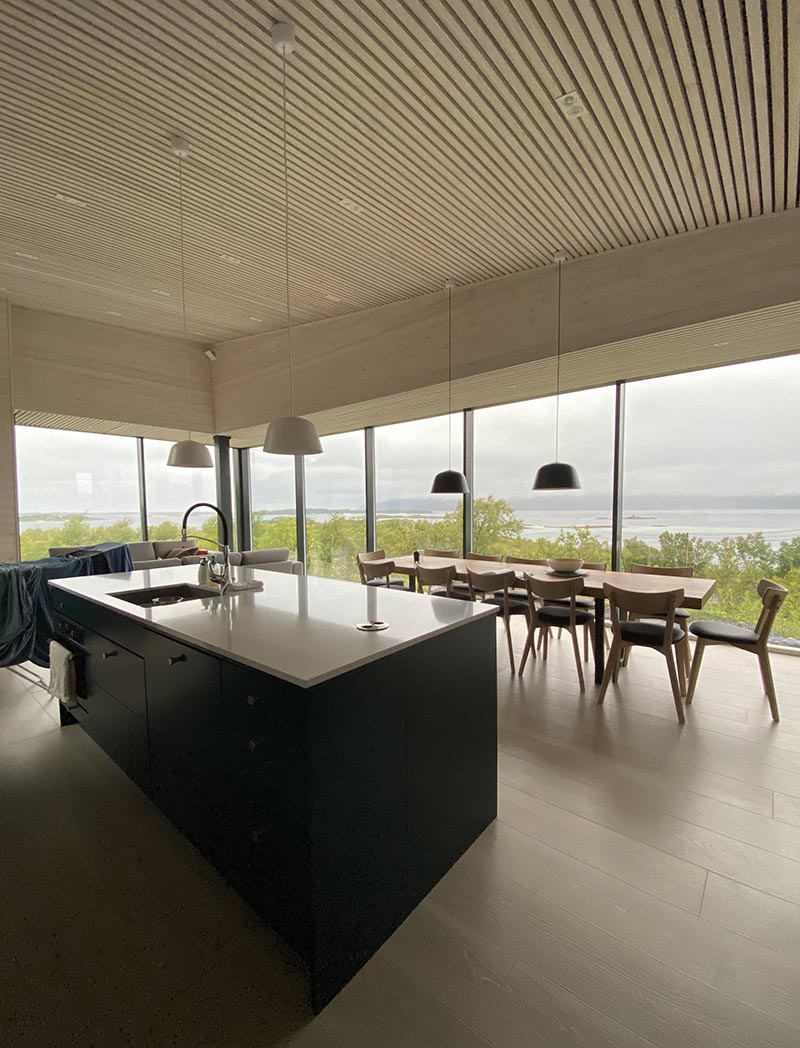 Large windows provide spectacular views of the surrounding area, while inside, the walls are covered with pine boards, and oak flooring has been used.
The wood slat ceilings, which cover the open plan kitchen, dining area, and living room, draw the eye upwards to appreciate the high ceilings and the textured design element.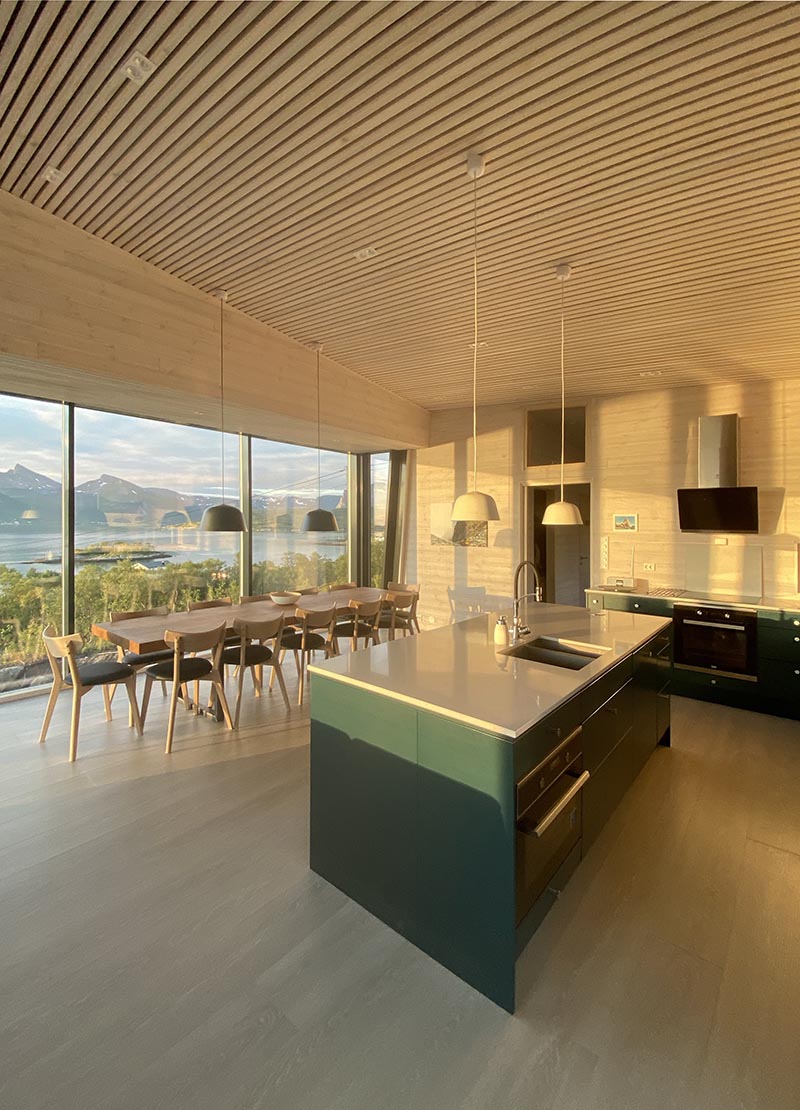 Dark gaps between the wood ceiling slats complement the black supports and window frames, while lighting has been installed to keep the interior bright on the darkest night.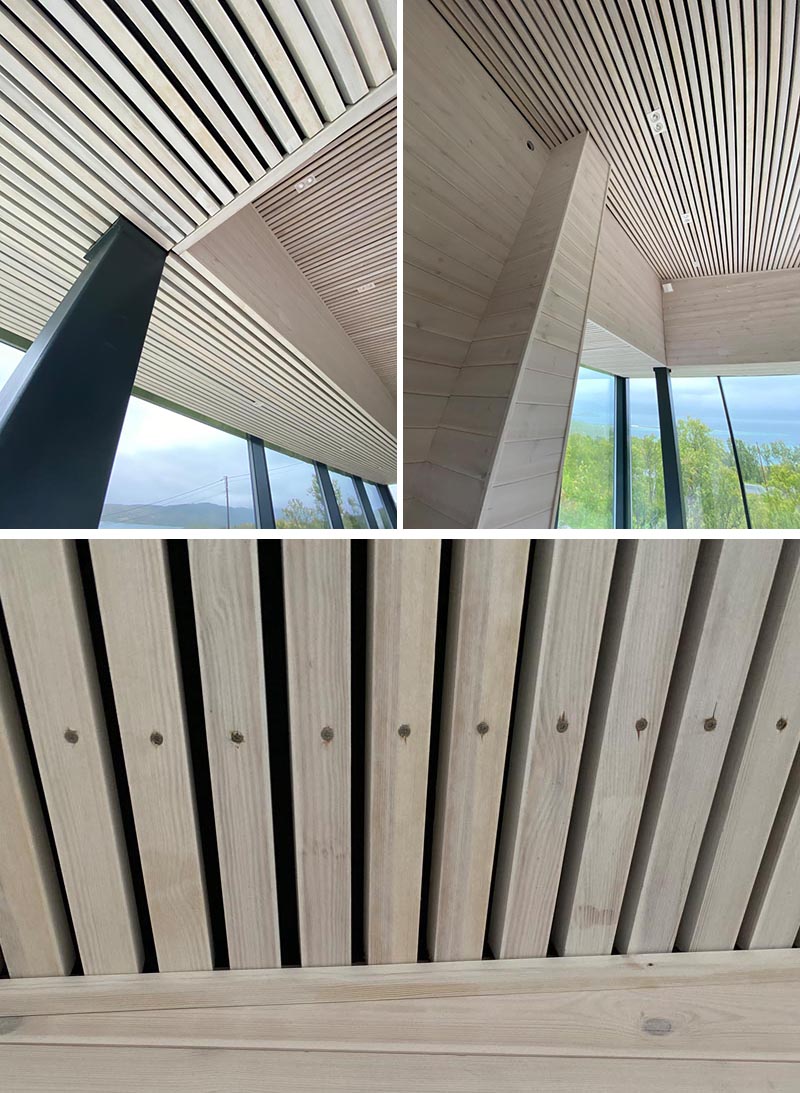 Photographer: Hans-Petter Bjornadal | Architects/designers: Bjornadal Arkitektstudio AS | Project Manager: Hans-Petter Bjornadal | Design team: Architect MNAL Hans-Petter Bjornadal | Collaborators: Reidar Fagerholt & Solbjorg Sorensen | Engineers: Hustre