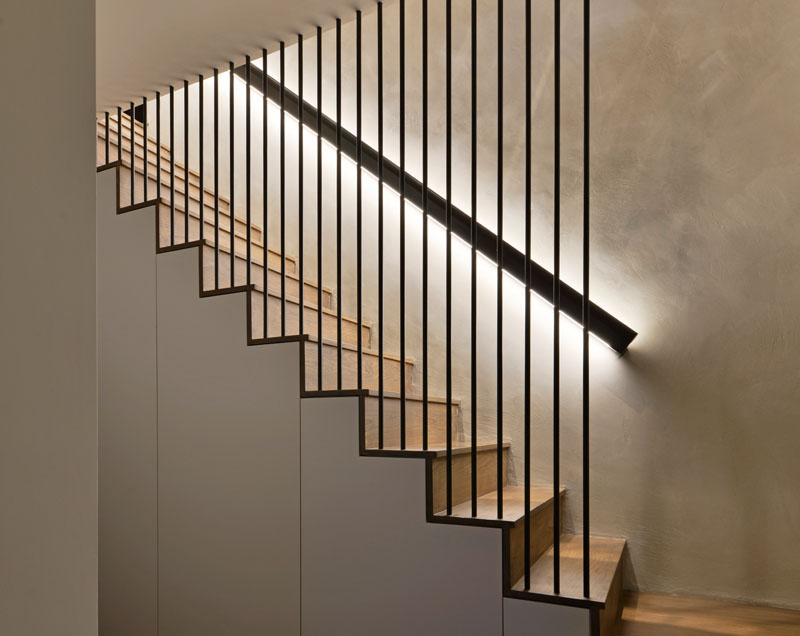 When Square Feet Architects were designing a contemporary new family home in Hampstead, England, they decided to include a couple of design details that make the wood stairs more user friendly.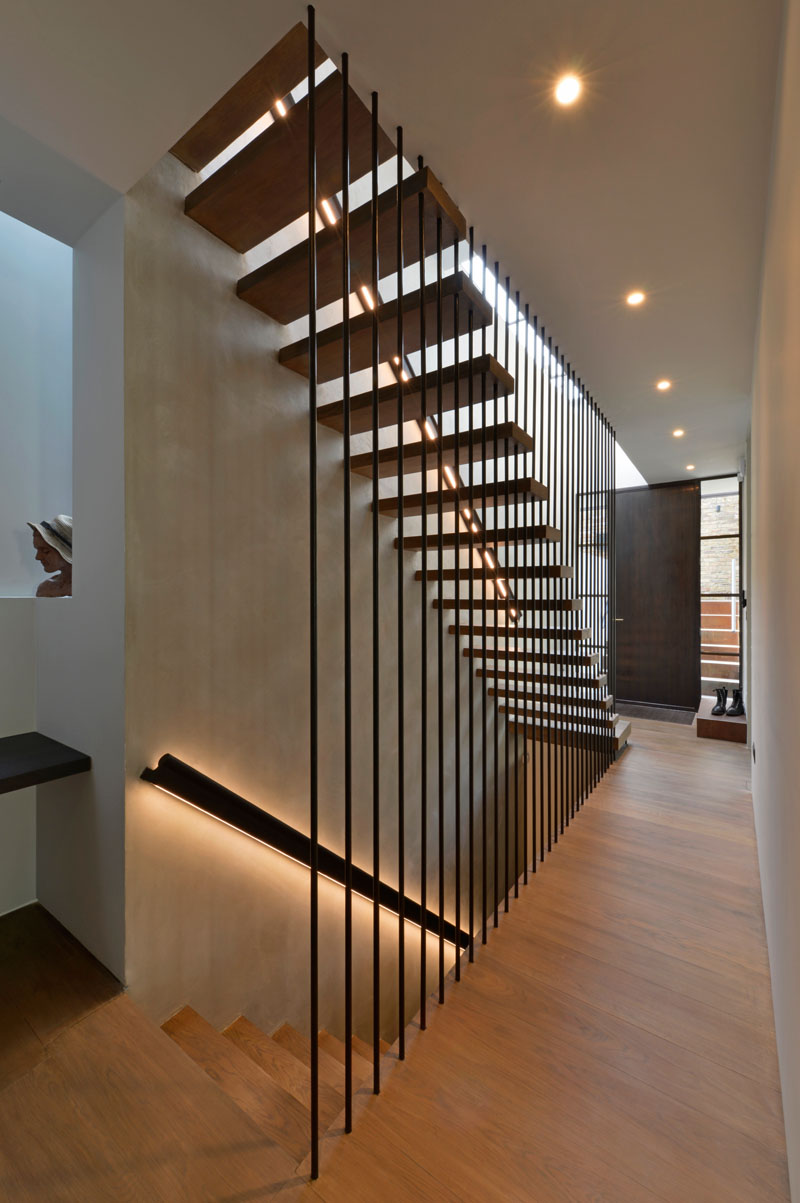 ---
The first design element to take note of are the handrails with hidden lighting. The wall mounted handrails have lighting that shines from both sides of the handrail, providing light for the user when it's dark.
---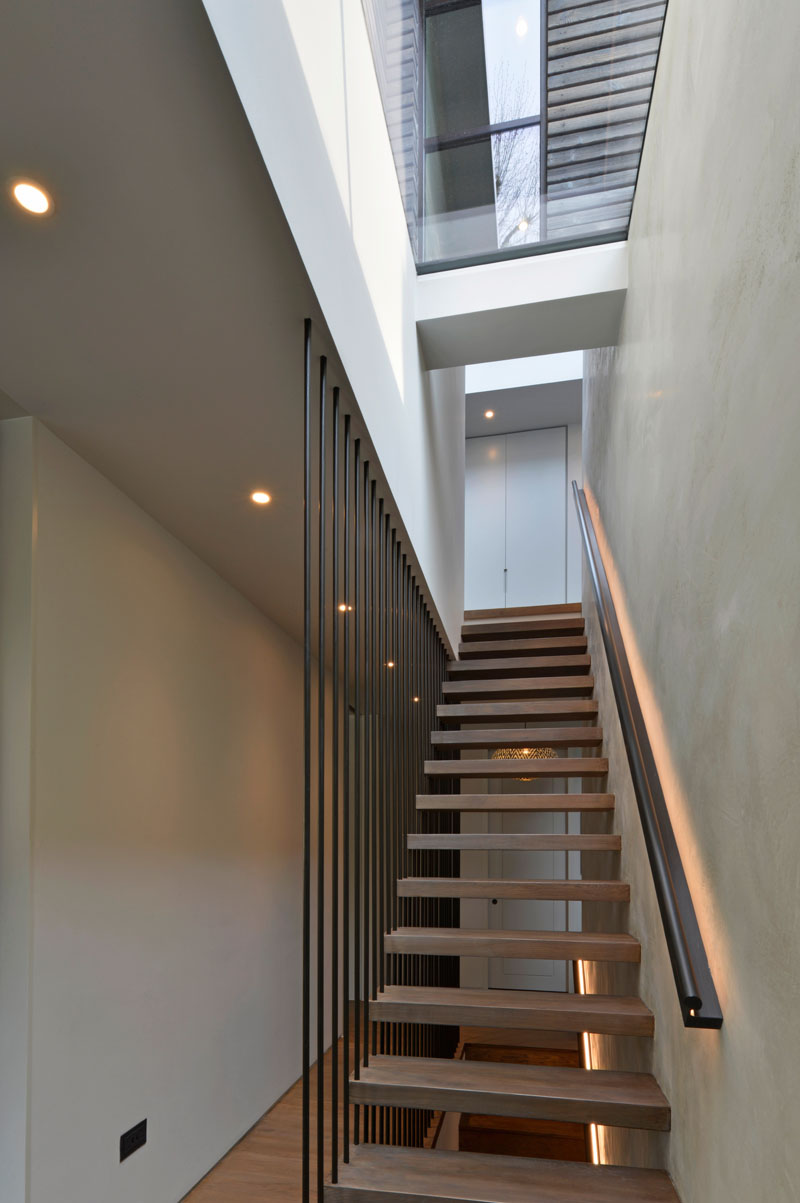 ---
The second design element are the floor-to-ceiling steel rods that have been installed to create a safety barrier for the stairs. Not only do the vertical lines make the space feel taller, but they also help to distribute natural light throughout the interior of the home.
---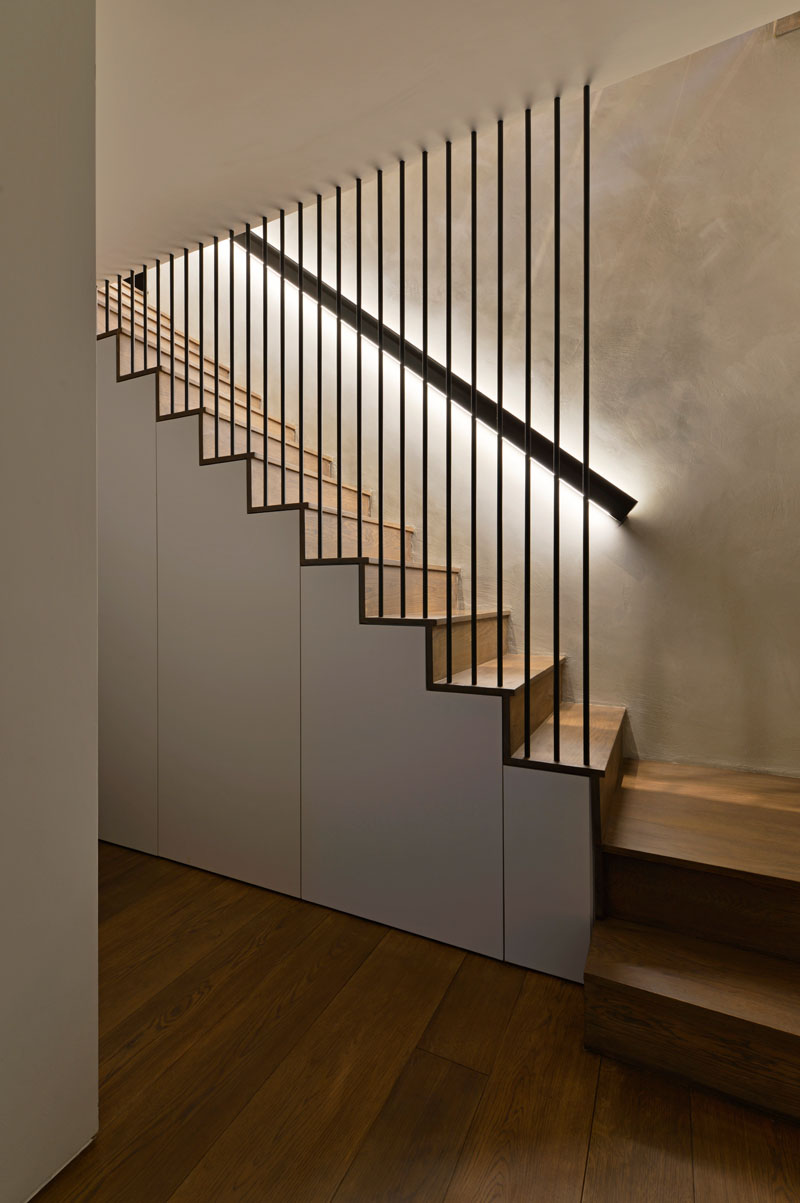 Photography by Paul Smoothy | Architects: Square Feet Architects | Structural Engineers: Clancy & James Firth
---