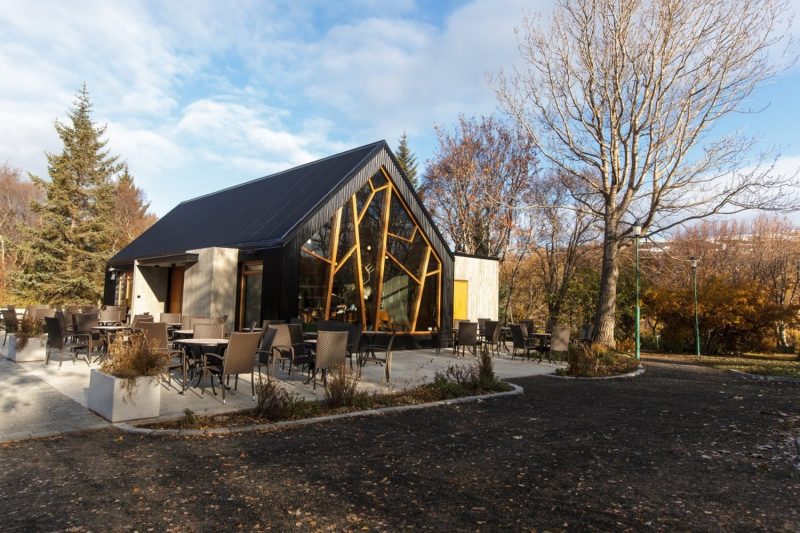 Looking at this cafe designed by Kollgata Arkitektur, the interesting layout of the window frames caught our attention.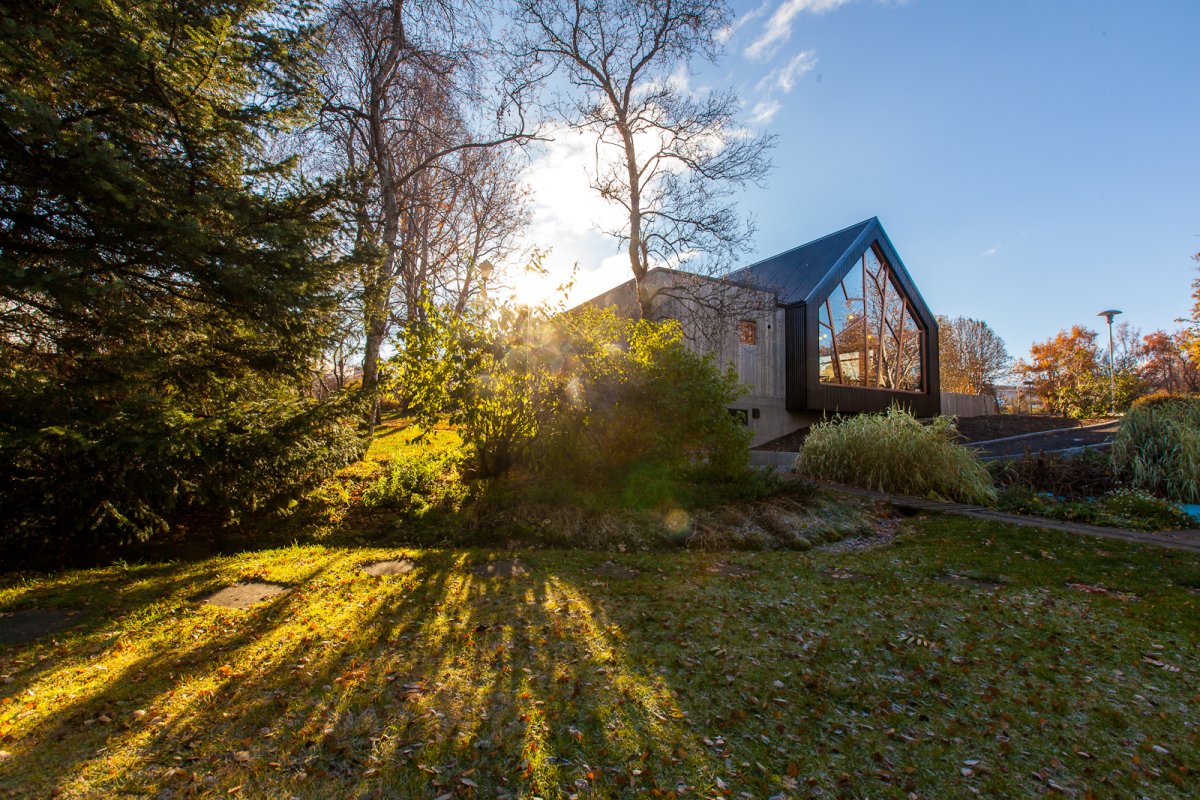 The cafe is located within the Botanical Gardens of Akureyri, Iceland, and the window frame designs reference the shape of the tree branches that surround the cafe.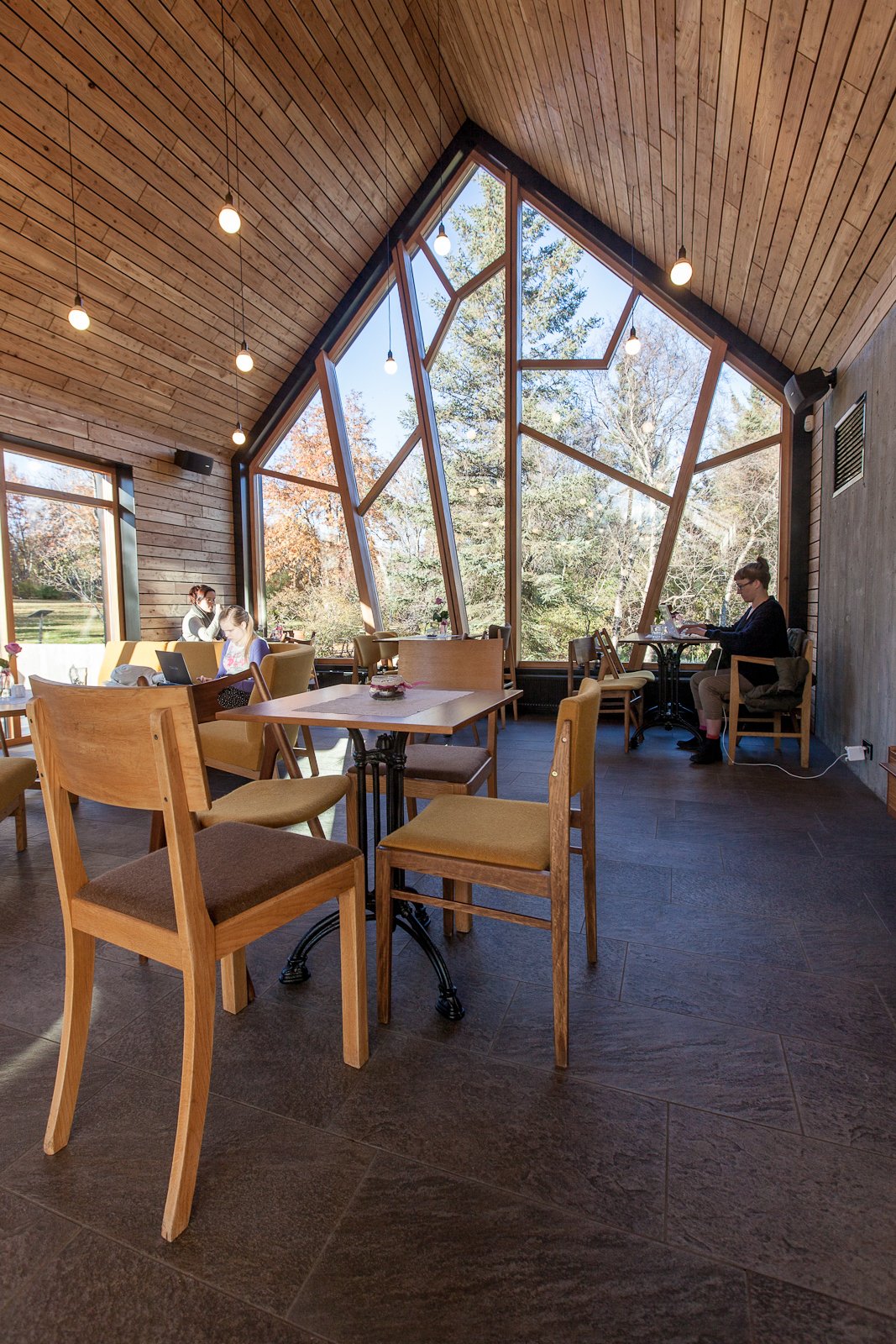 Each end of the cafe has a large wall of uniquely shaped windows, flooding the interior with natural light, while the wood frames match the wood-lined ceiling.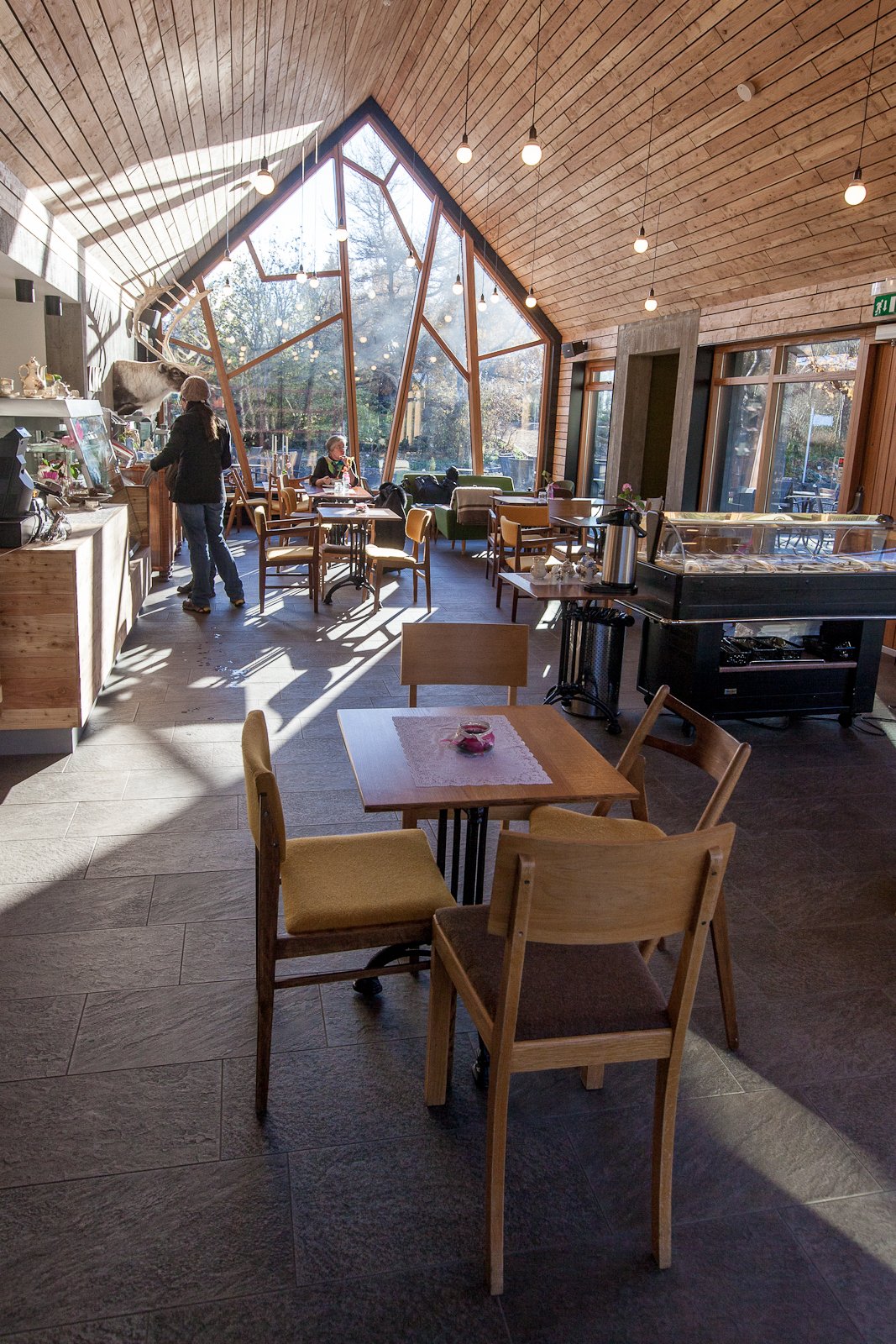 Photography by Helga Kvam