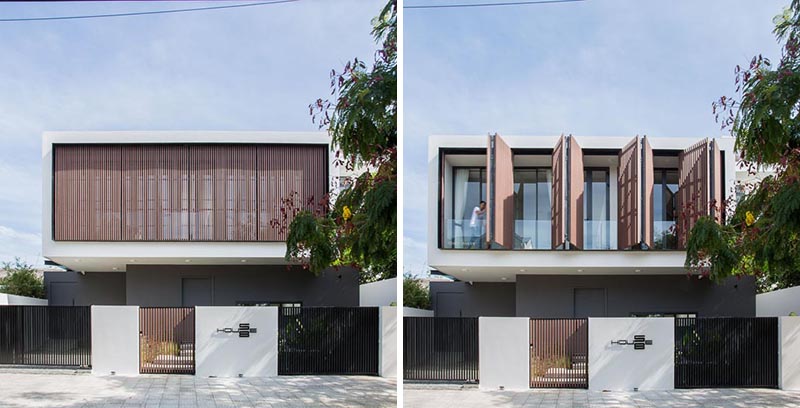 Architecture firm 85 Design has completed a modern house in Vietnam that uses wood shutters to help block the sun.

The shutters, which are made from wood slats, lay flat when closed, but when opened they reveal a second-floor balcony that overlooks the front garden.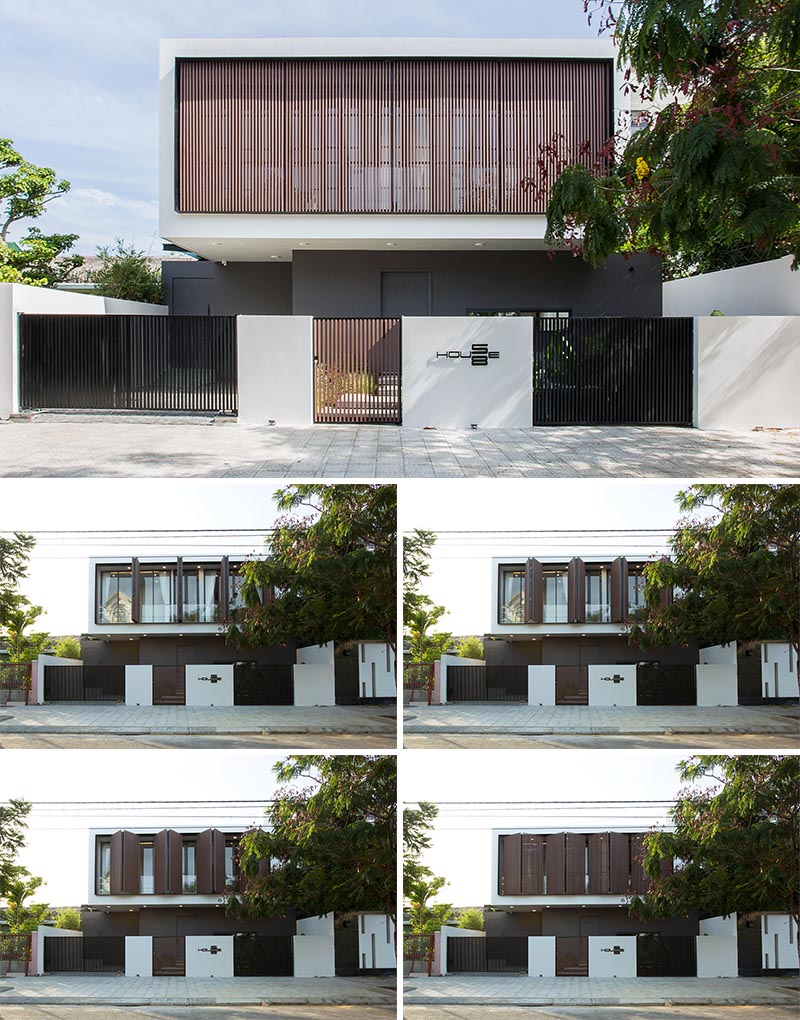 By adding wood shutters to the facade of the home, it added a natural element and complements the wood featured on the front fence and gate.
Due to the wood slat design of the shutters, the light from within the home at night can be seen from the street, lighting the house up like a lantern.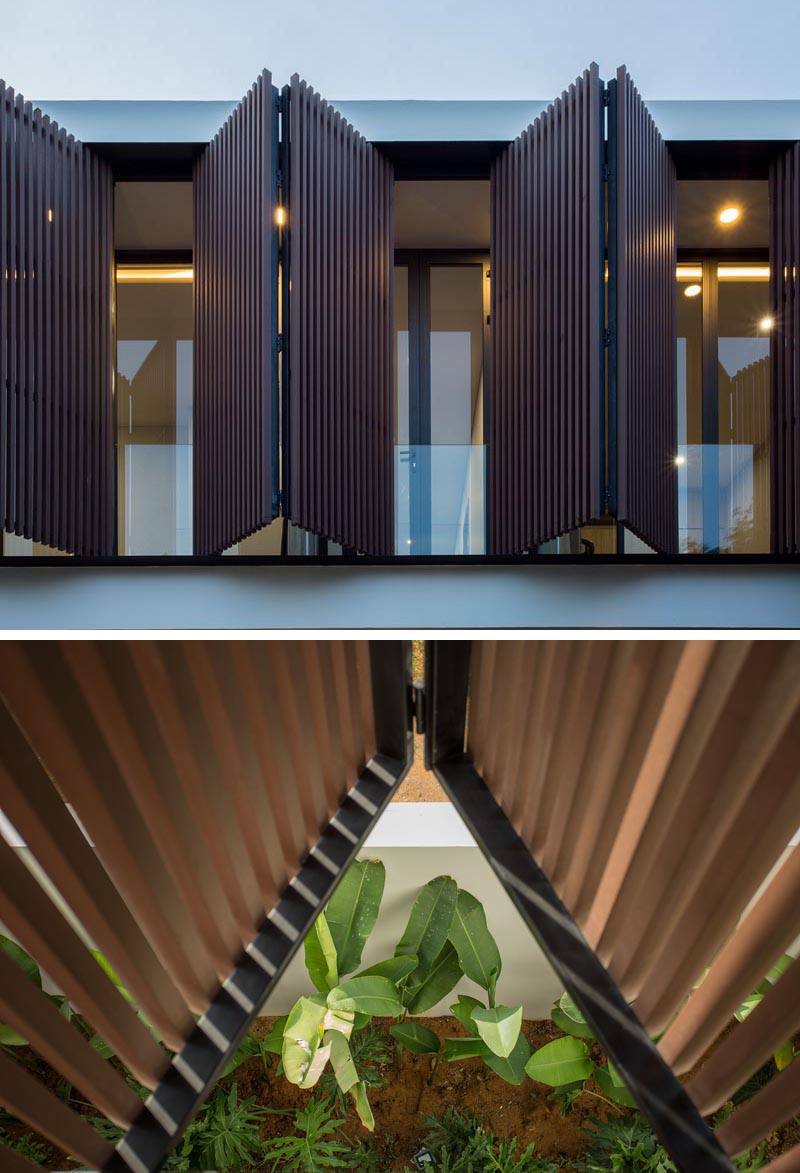 Photography by To Huu Dung and courtesy of 85 Design | Architecture firm: 85 Design | Lead Architect: To Huu Dung | Engineering: Dao Ngoc Son | Landscape: To Huu Dung | Collaborators: Nguyen Ngoc Binh