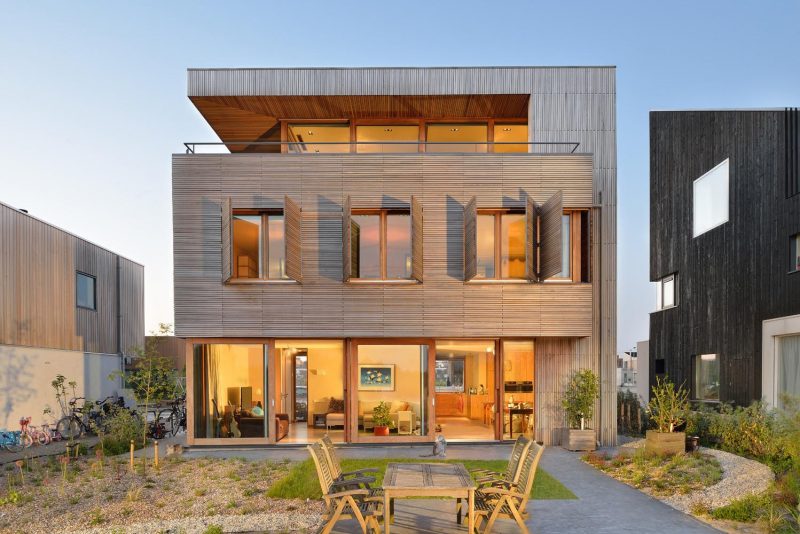 Window shutters add privacy, security, and protection from the rain. They're often used as a distinct decorative element, but on this house designed by Egeon Architecten, the wood shutters were designed to match the exterior siding on the rest of the house.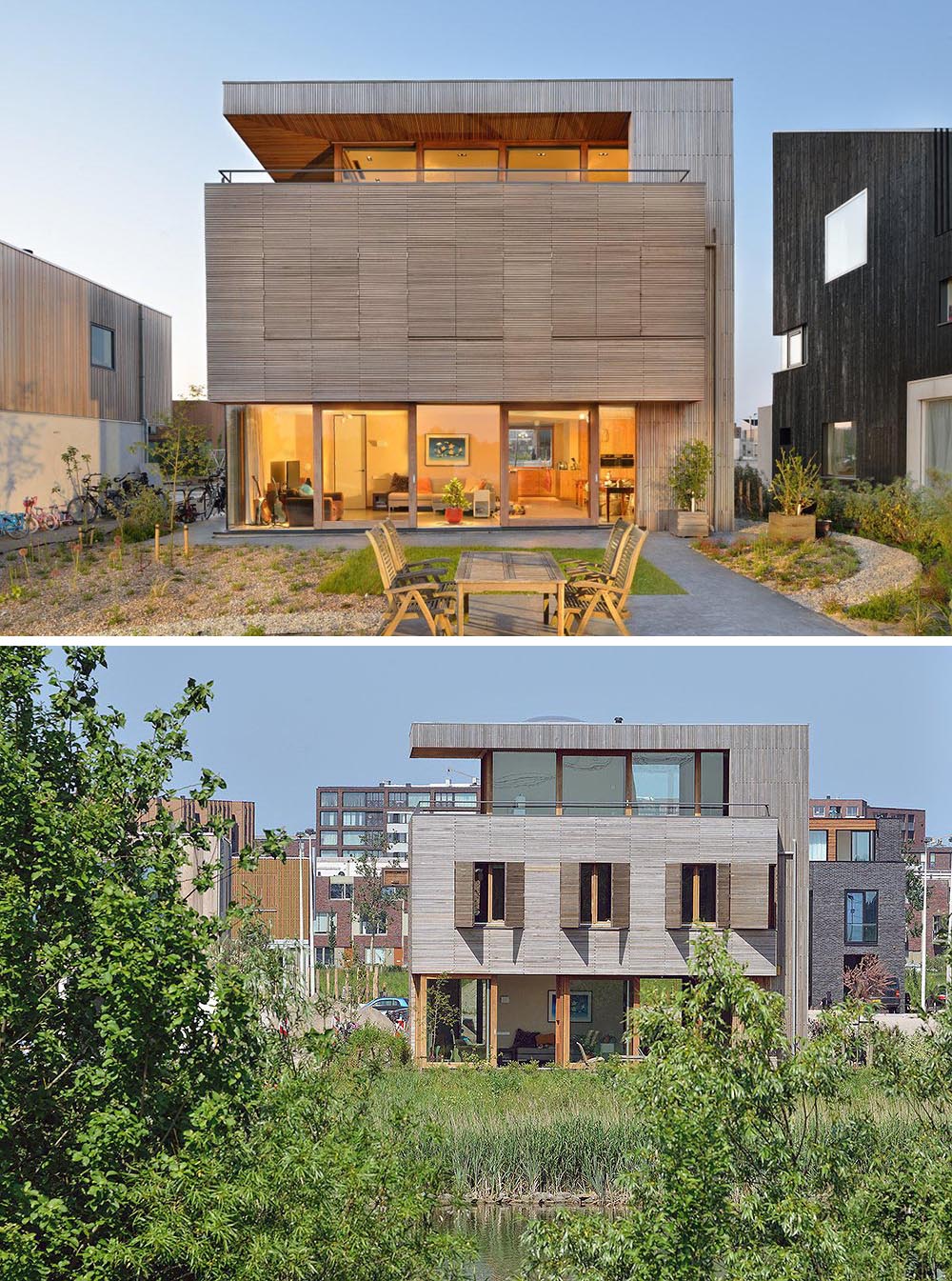 The wood slat exterior of the shutters are mounted to steel frames with hinges and can be closed to protect the interior from the elements, like wind, rain, and sun.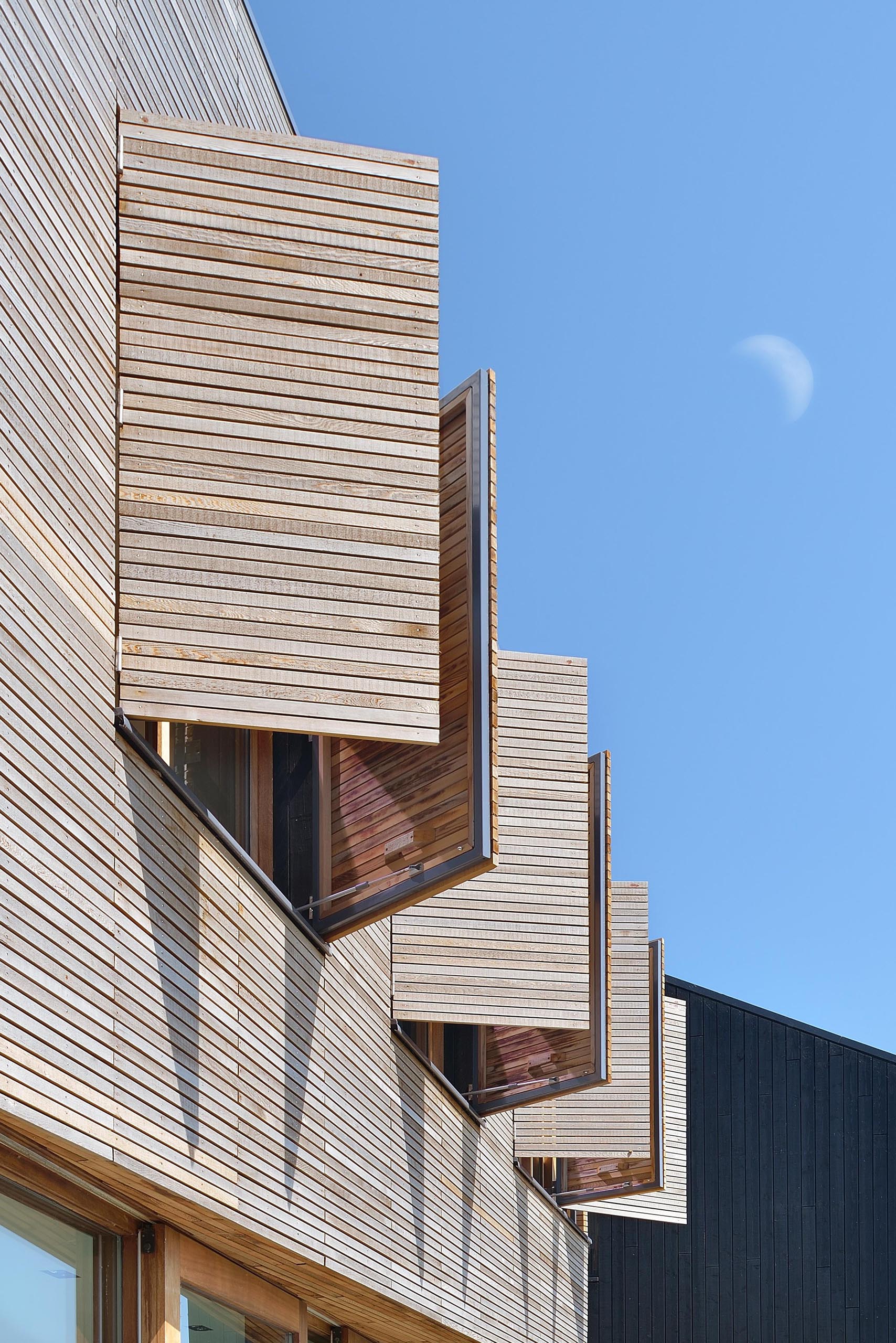 Here's a view from the bedroom that shows how the windows and the window shutters can be opened from inside.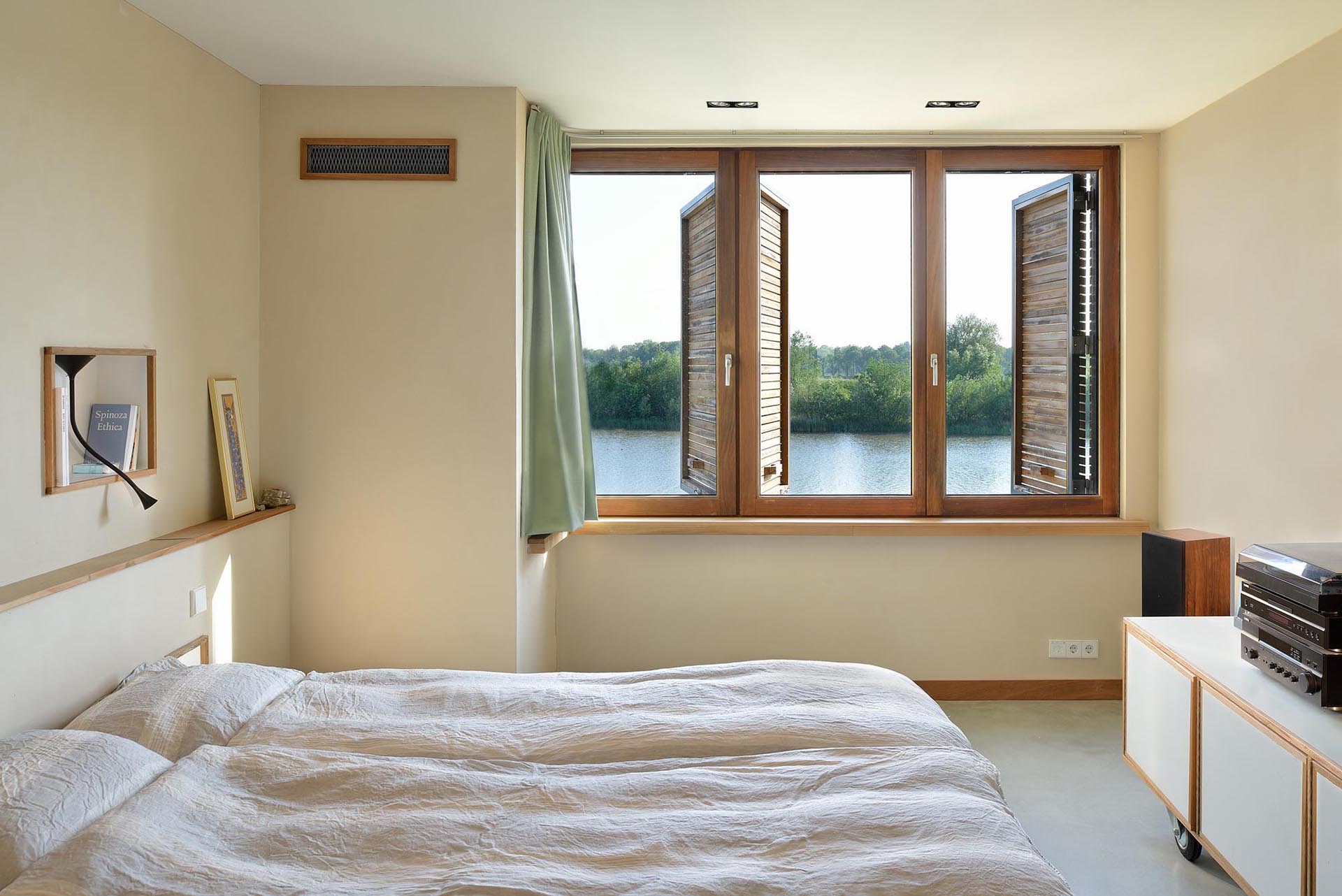 Photography by Chiel de Nooyer