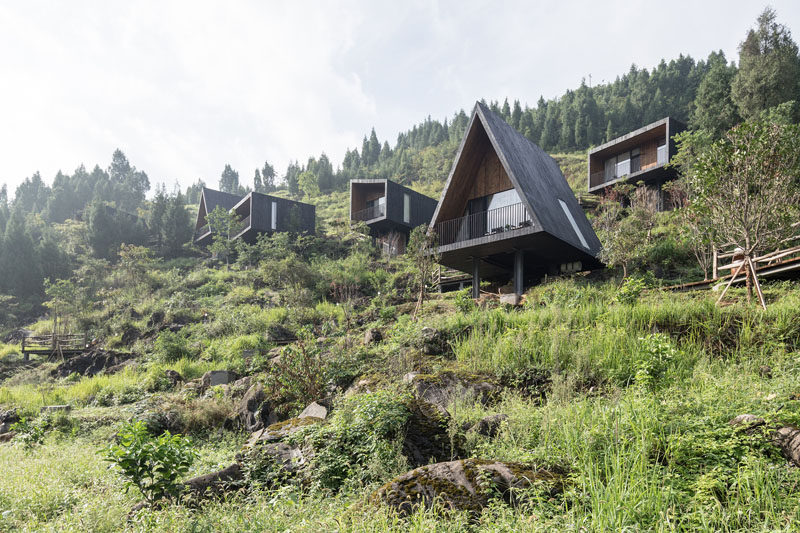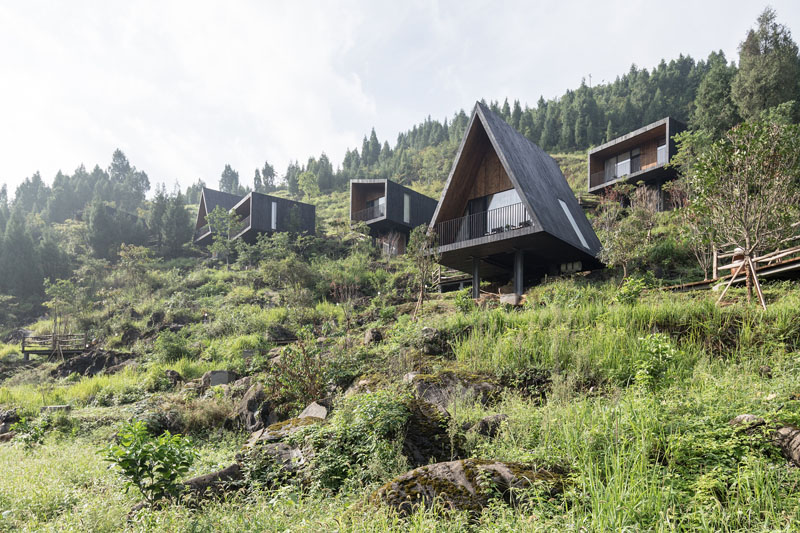 Architecture firm ZJJZ has completed the Woodhouse Hotel, a collection of holiday cabins in Guizhou, China, that are surrounded by farmland.
The hotel has been created as a way to help rural poverty through the introduction of agricultural tourism in the area.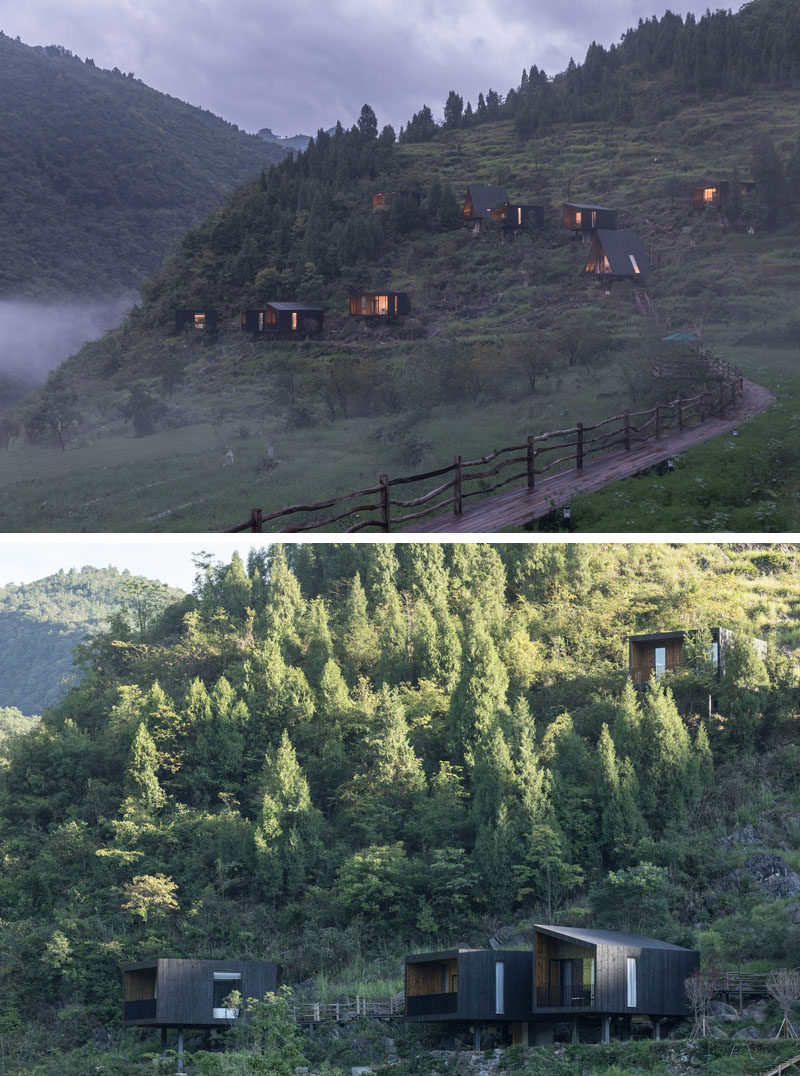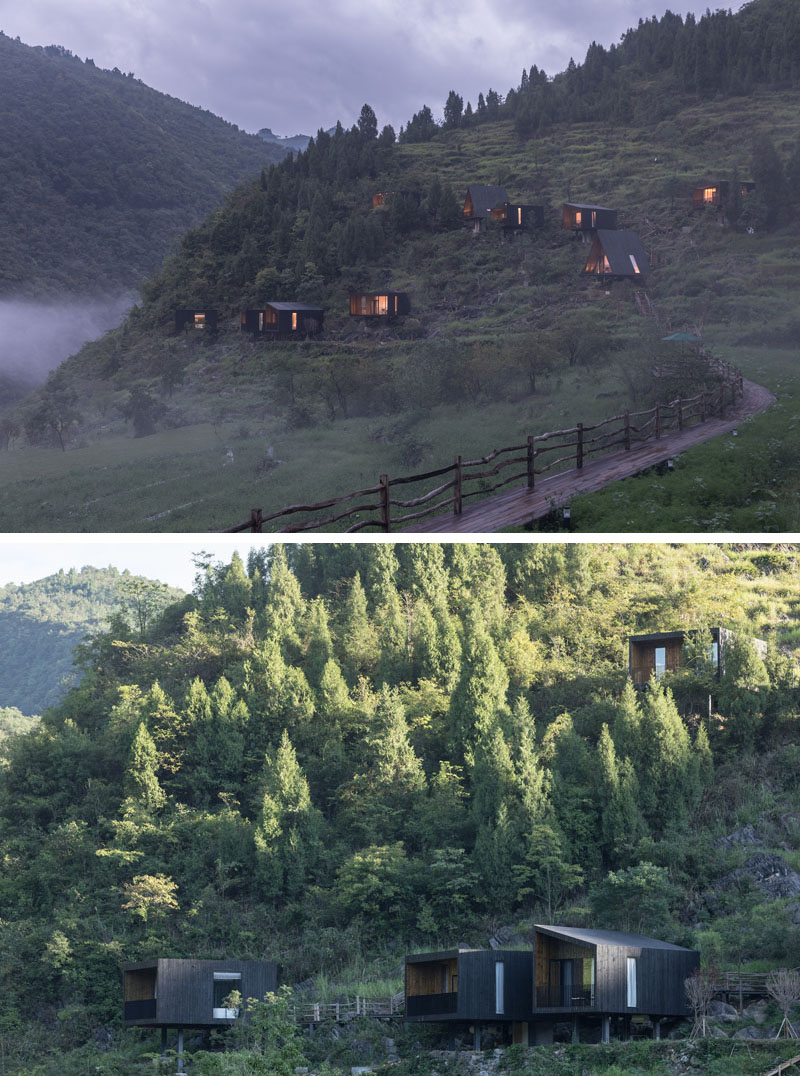 ---
Ten single-story wood cabins in three different shapes, have been positioned to take advantage of the valley views, without disrupting the original rock formations and forests. A small pedestrian path connects leads from the bottom of the mountain up to the various cabins.
---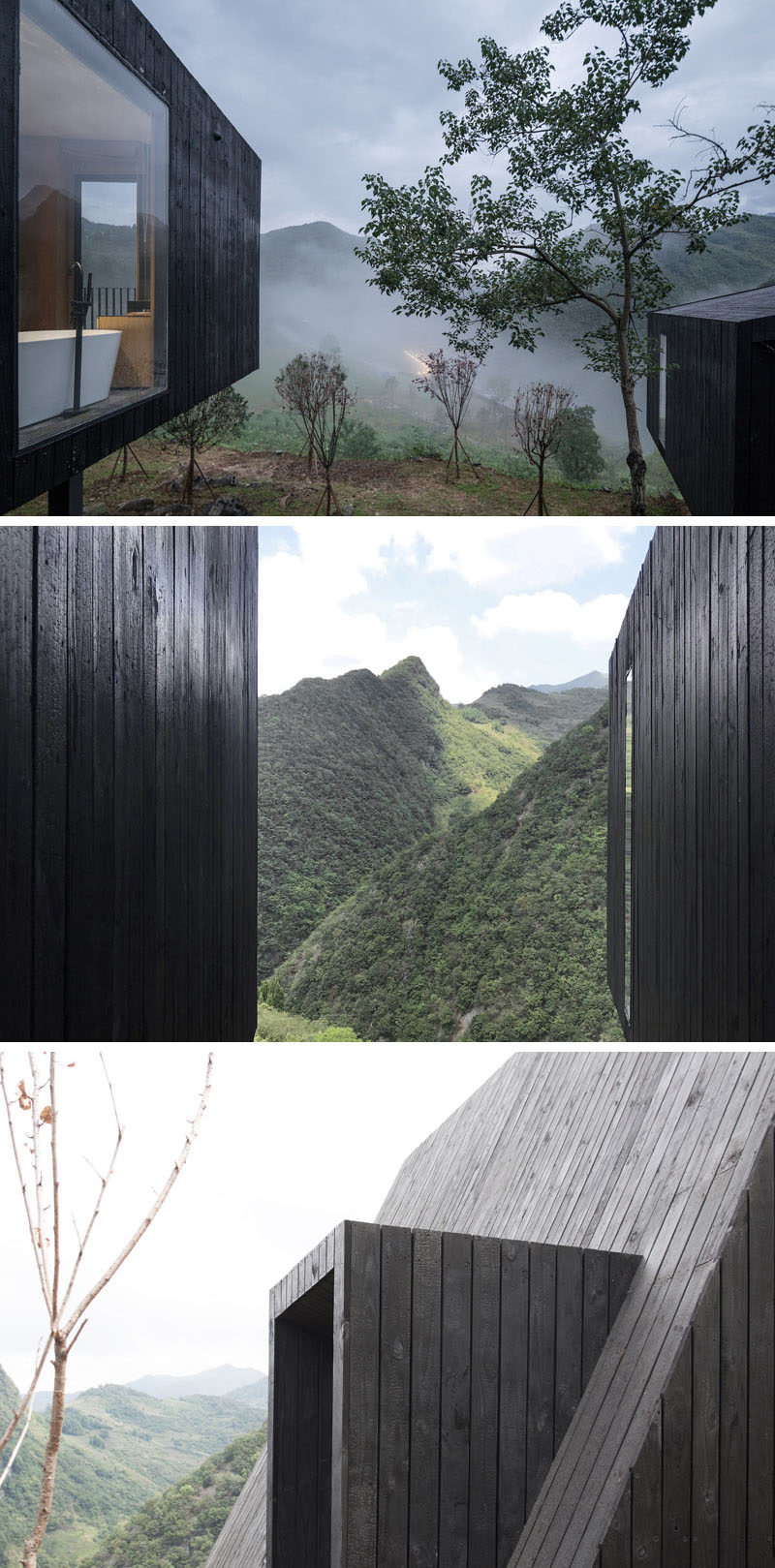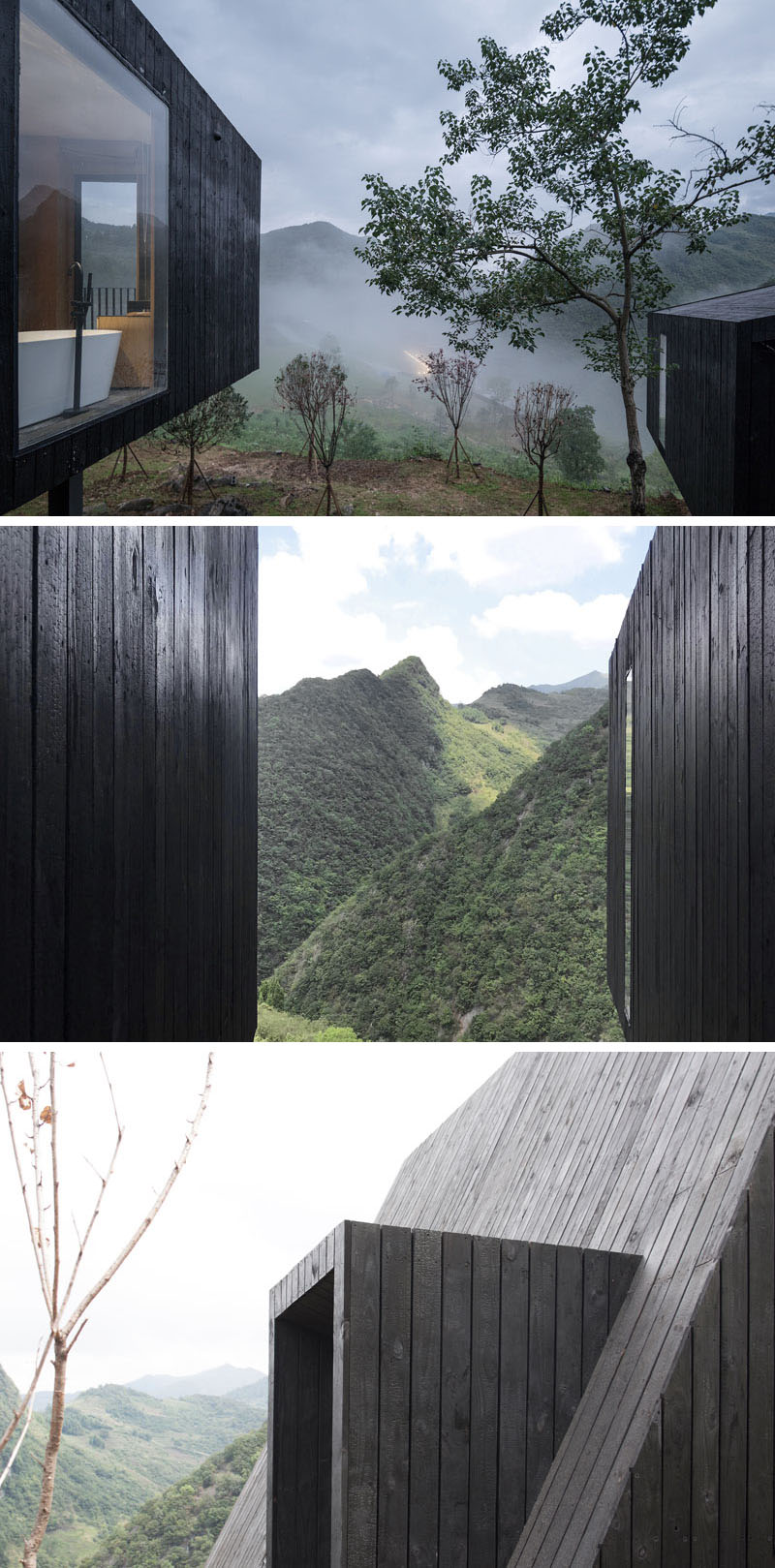 Photography by Laurian Ghinitoiu (top) and ZJJZ (middle and bottom)
---
Due to the location of the hotel, the building materials were all transported up the mountain manually. Each cabin features an elevated steel platform, a carbonized wood facade, and a light wood interior.
The carbonized wood facades were created to be weather-resistant, and its color and texture allow the wood houses blend into the landscape smoothly.
---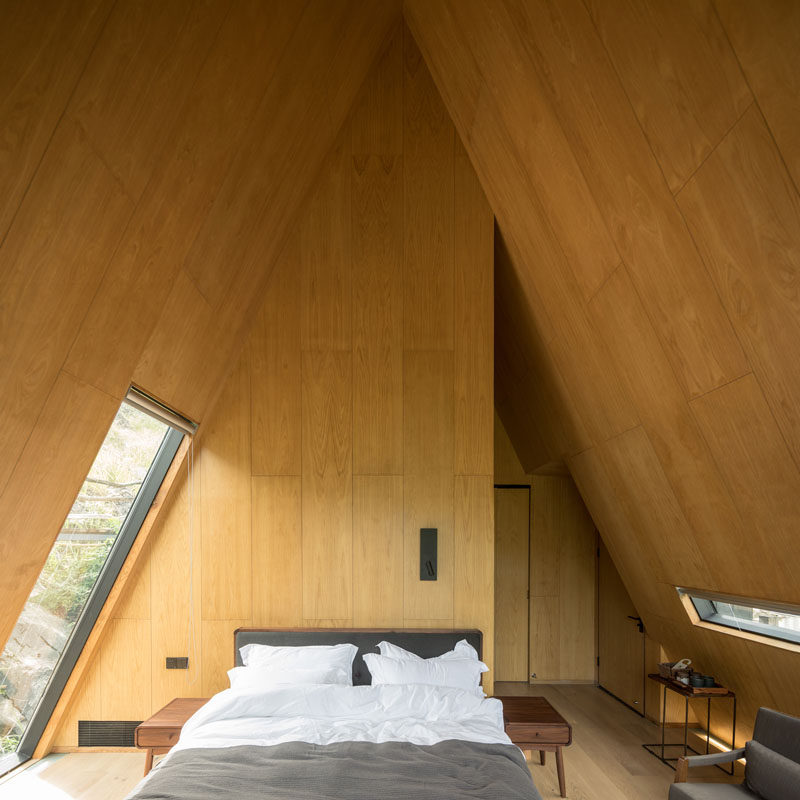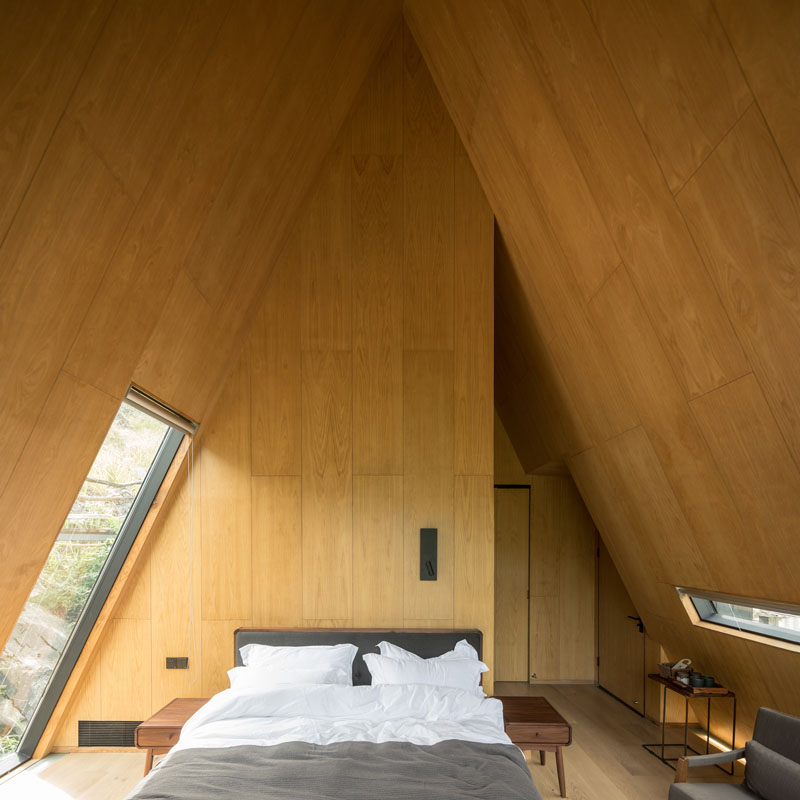 ---
Inside, various windows are cut out in each cabin according to their form and orientation, maximizing the views of the surrounding landscape.
---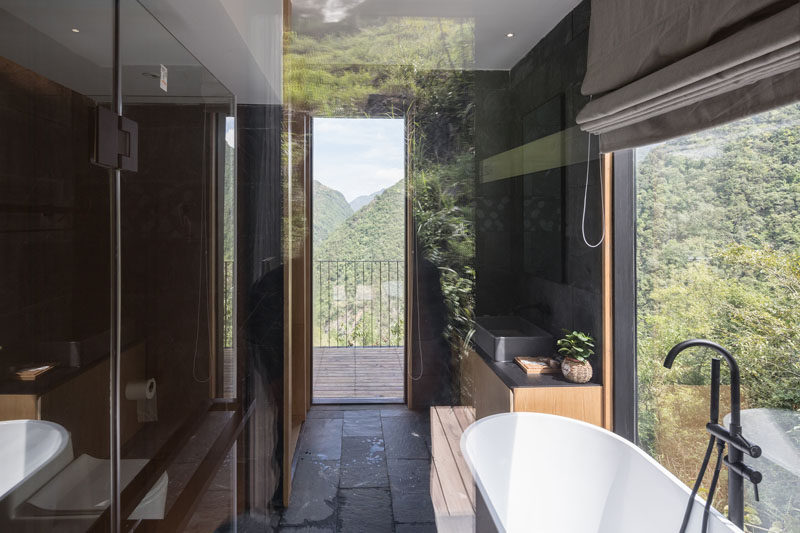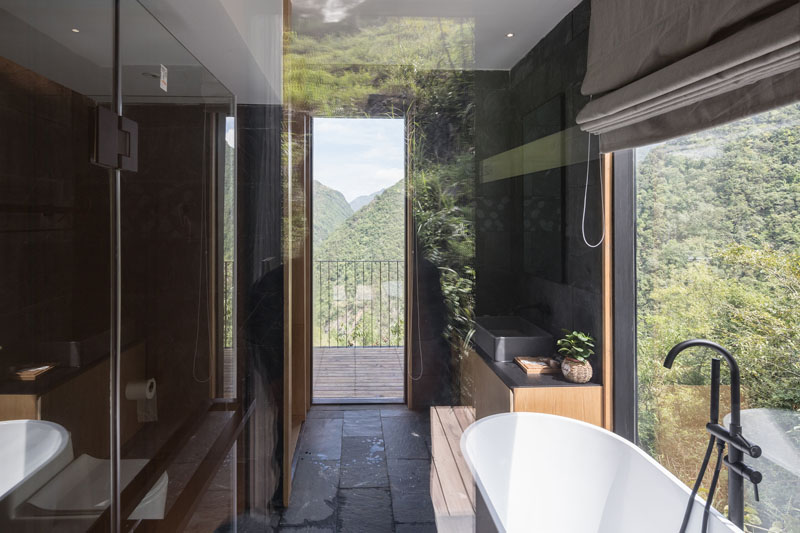 Photography by Laurian Ghinitoiu | Architecture Firm: ZJJZ | Lead Architects: Yuying Kate Tsai, Sean Shen, Xuanru Chen, Zhenyu Cao | Local Structural and MEP Engineer: Guiyang Architectural Design & Surveying Prospecting Co., Ltd.
---