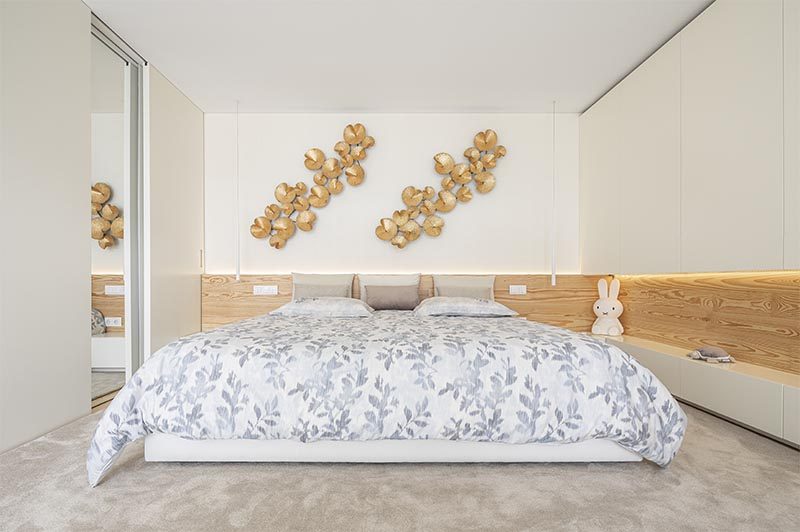 When architecture firm REM'A and collaborator André Novais were designing a new house in Portugal, they included a bedroom with a wrap-around wood accent.

The wood accent adds a natural element to the bedroom and creates a headboard for the bed. Between the cabinets to the right of the bed there's hidden lighting, adding a soft glow to the room and highlighting the displayed objects on the shelf.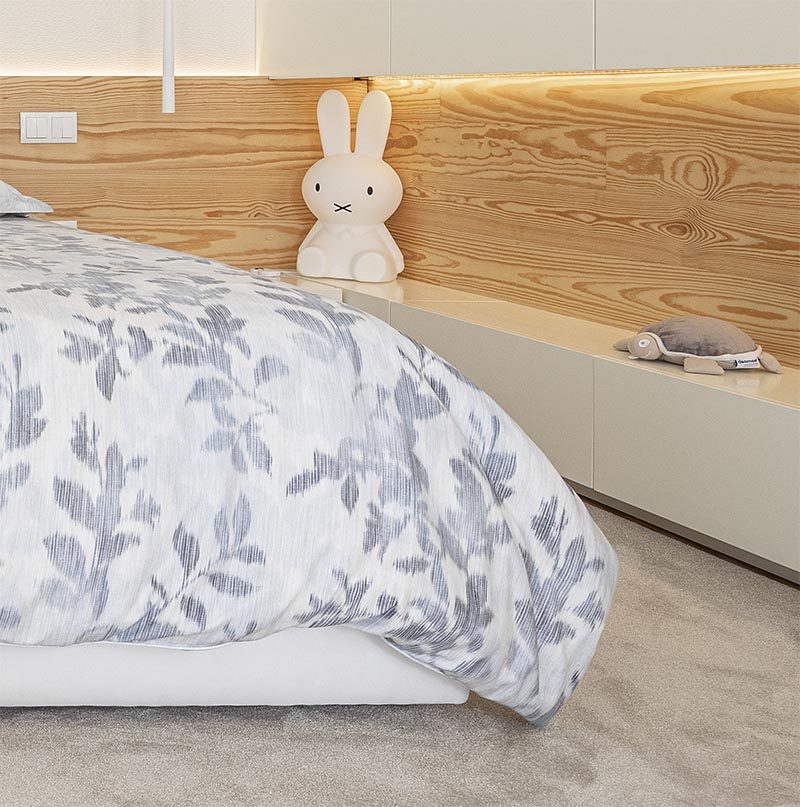 Minimalist pendant lights hang on either side of the bed, while above it, metallic sculptures add a glamorous touch.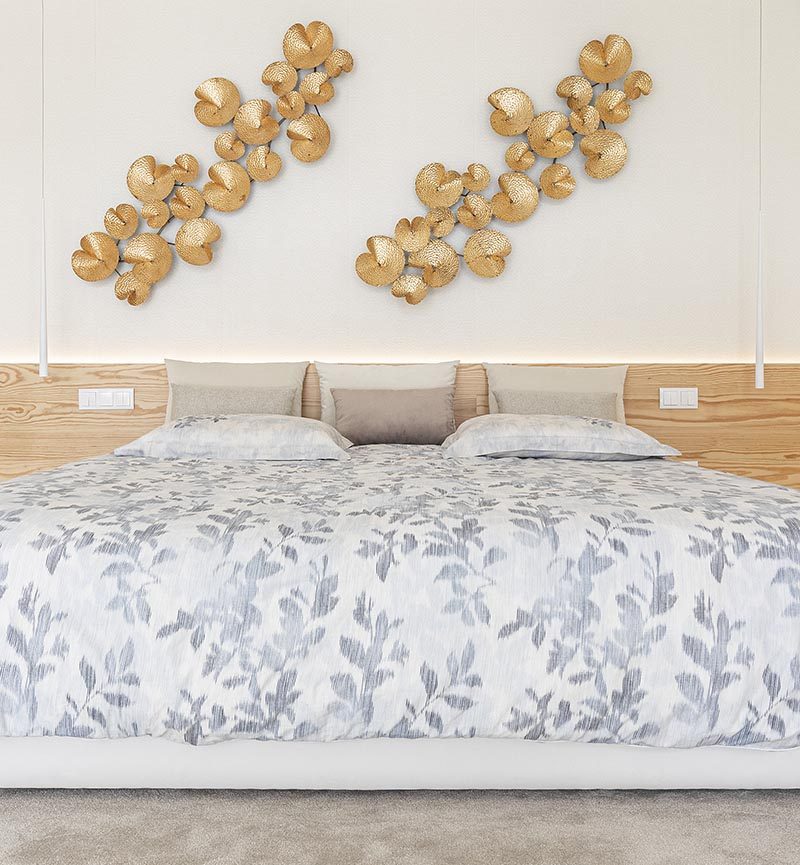 Photography by Ivo Tavares Studio | Architecture firm: REM'A | Architects: Romeu Ribeiro, José Pedro Marques | Collaboration: André Novais | Engineering: Fortunato & Paulo, Engenharia | Construction: Construções Bairro do Sol, LDA