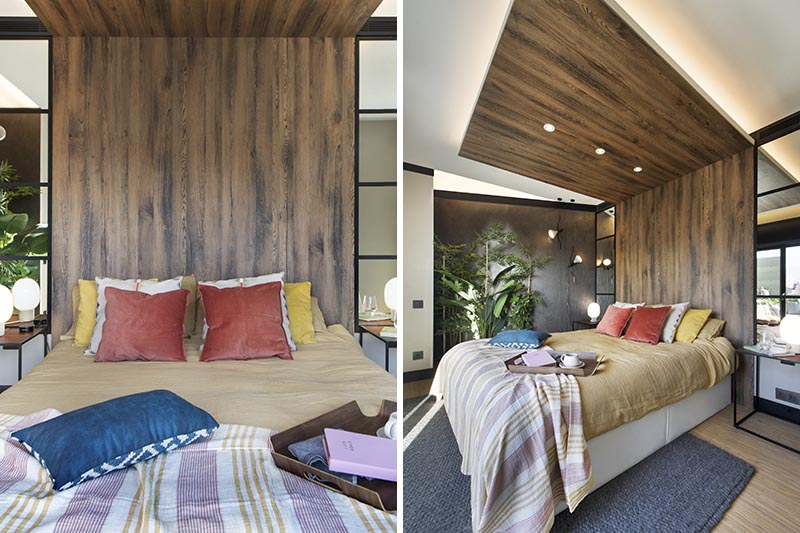 As part of a larger project, architecture and interior design firm Egue y Seta created a bedroom with a wood headboard that travels from the wall to the ceiling.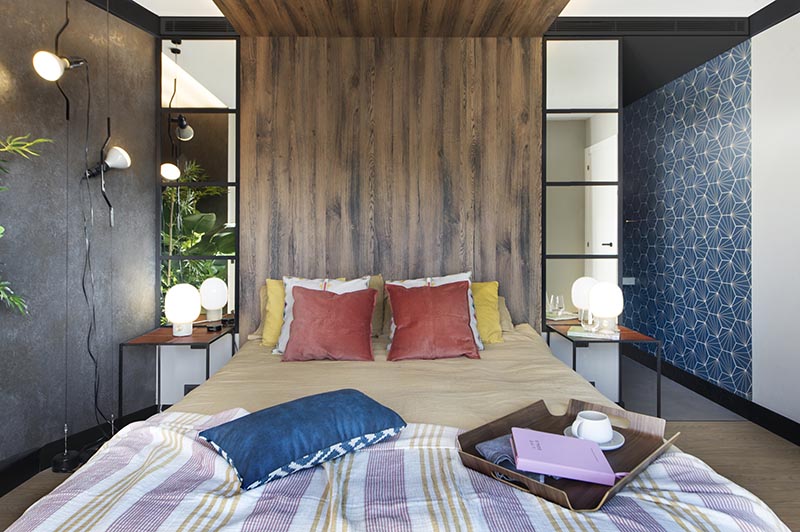 The headboard acts as an open wood canopy, flanked by mirrors, adding a natural touch to the room and defining an area for the bed.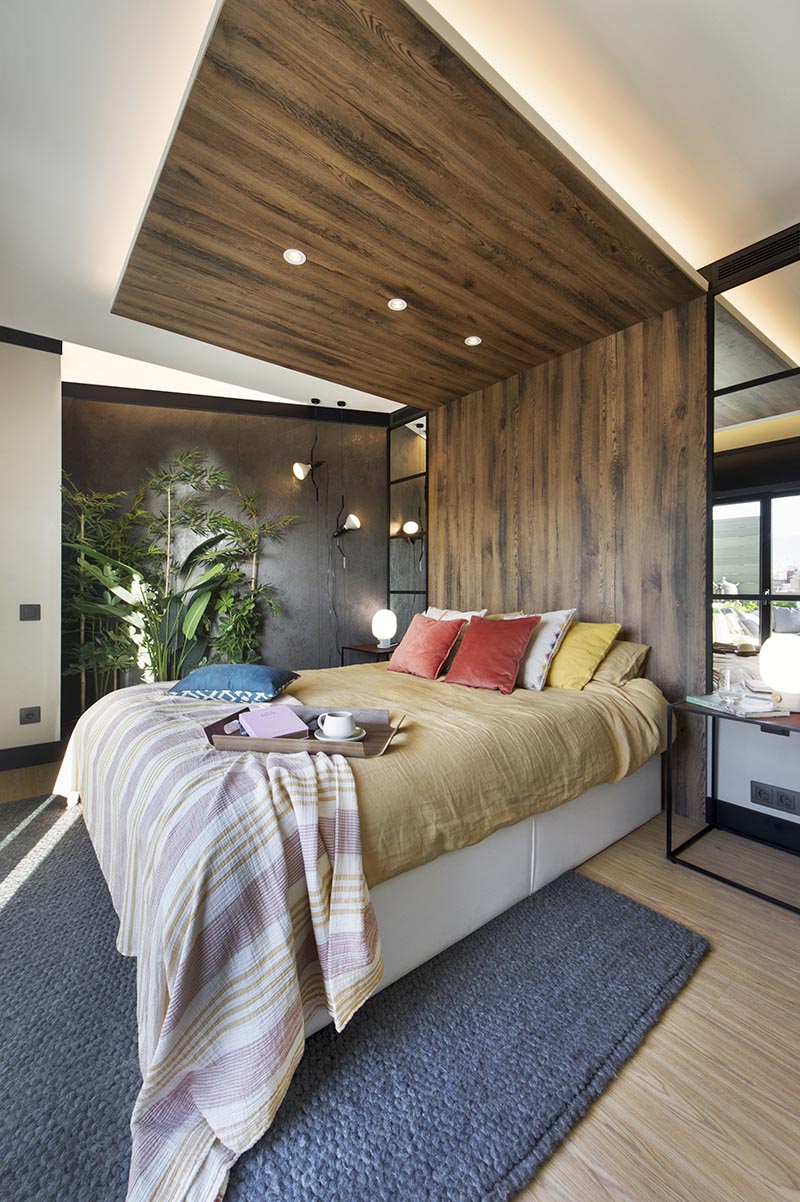 To highlight the design element further, hidden lighting has been included between the ceiling and the wood canopy, adding a soft glow to the room.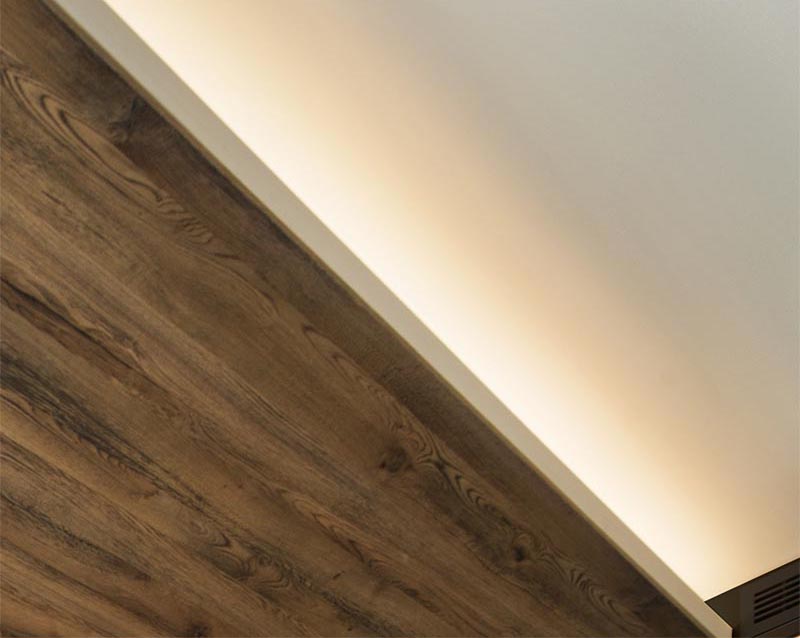 You can see the en-suite bathroom of this bedroom – here.
---
Photography by VICUGO FOTO | Designers: Egue y Seta with direct involvement of: Daniel Pérez, Felipe Araujo, Covandonga Díaz, Marta Elizagaray, Álvaro Sánchez, Mireia Lucas, Maria Escobar, Diana García and Verónica Galli | Construction: César Burgos Cornejo