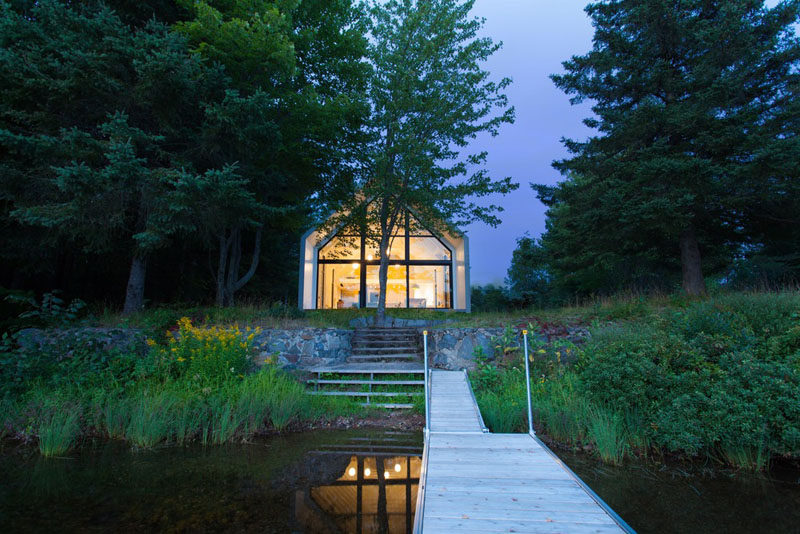 Architects Marie-Claude Hamelin and Loukas Yiacouvakis from YH2, have designed a new vacation house that sits on the shores of Lac Plaisant in Quebec, Canada.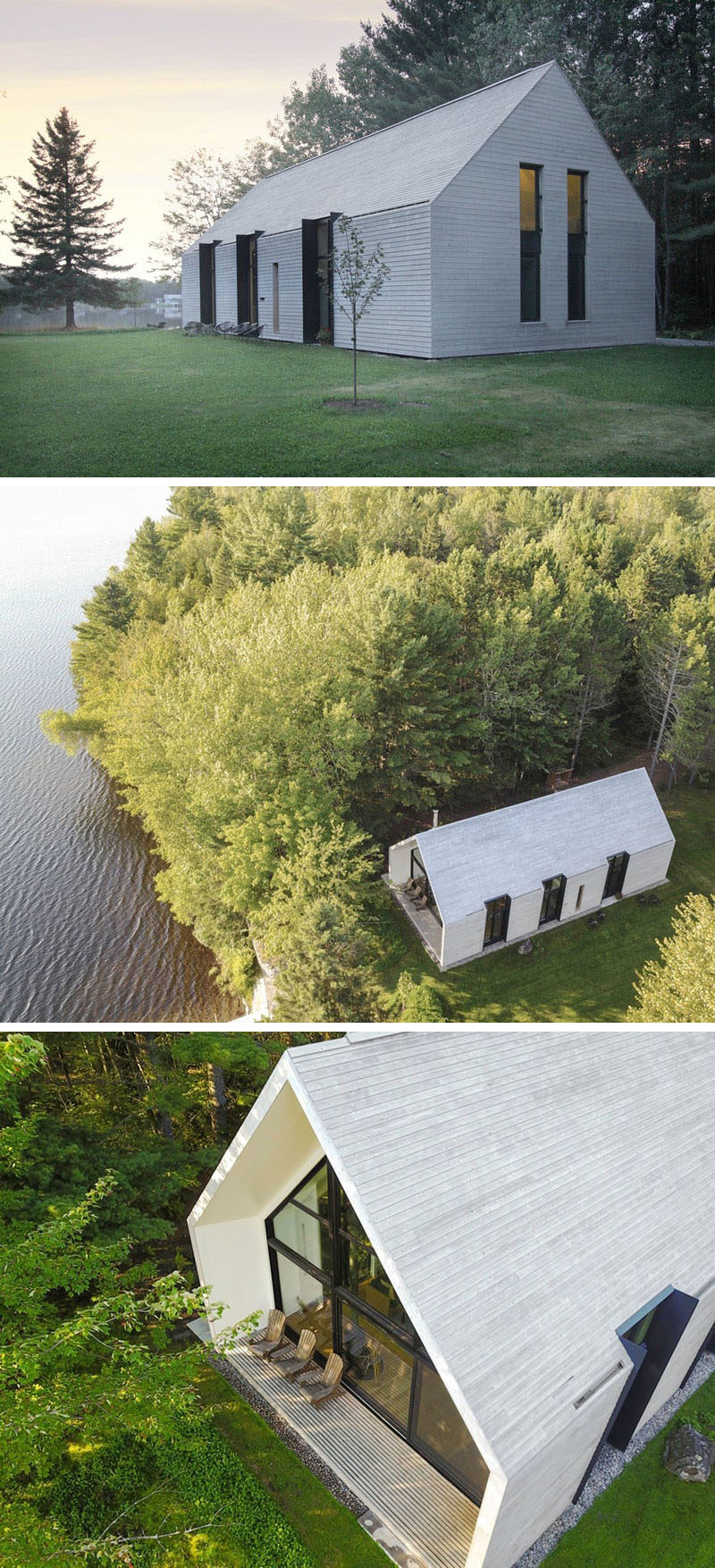 ---
The houses features wood construction on both the exterior and interior, with a single large gable that covers all of the living spaces. Stepping inside, there's a staircase that connects the various floors of the home.
---

---
Next to the entryway is a hallway that leads to the main living areas.
---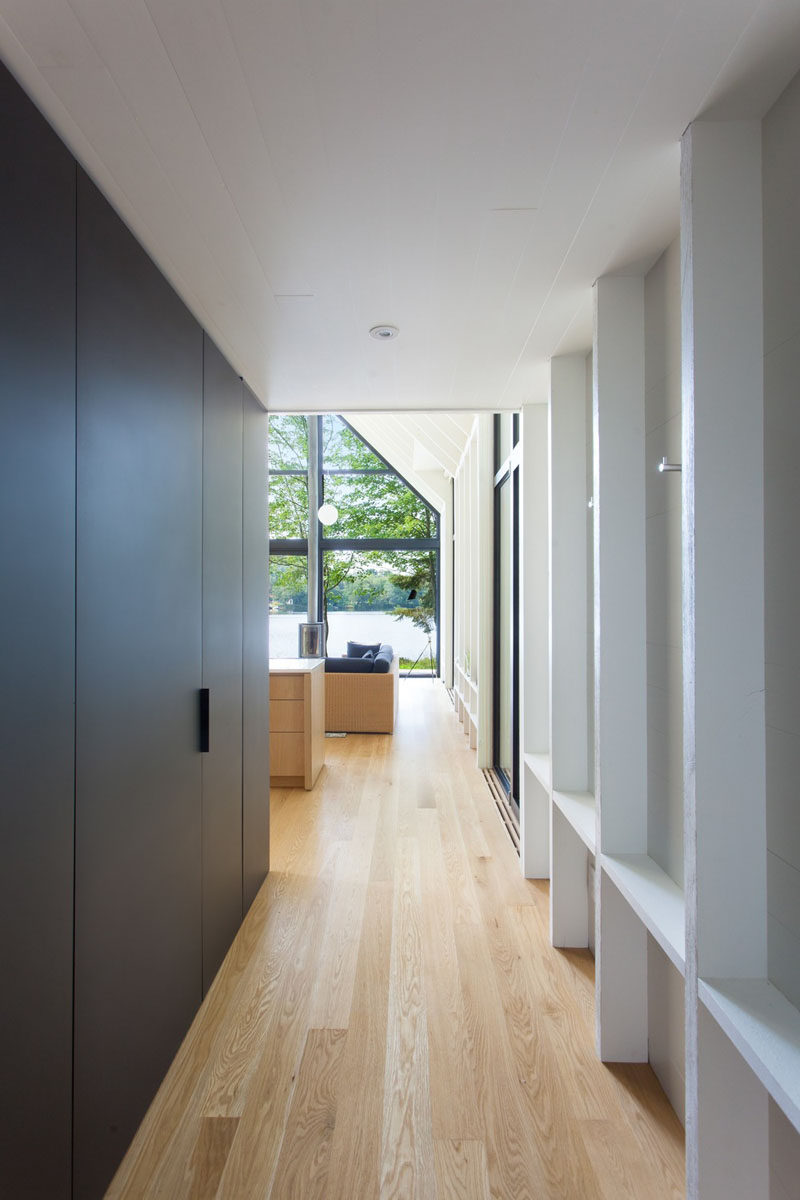 ---
In the main living area, there's a kitchen, living area and dining area, that features a wall of glass that looks out to the lake and a large double-height gable extending outward to cover a small porch.
---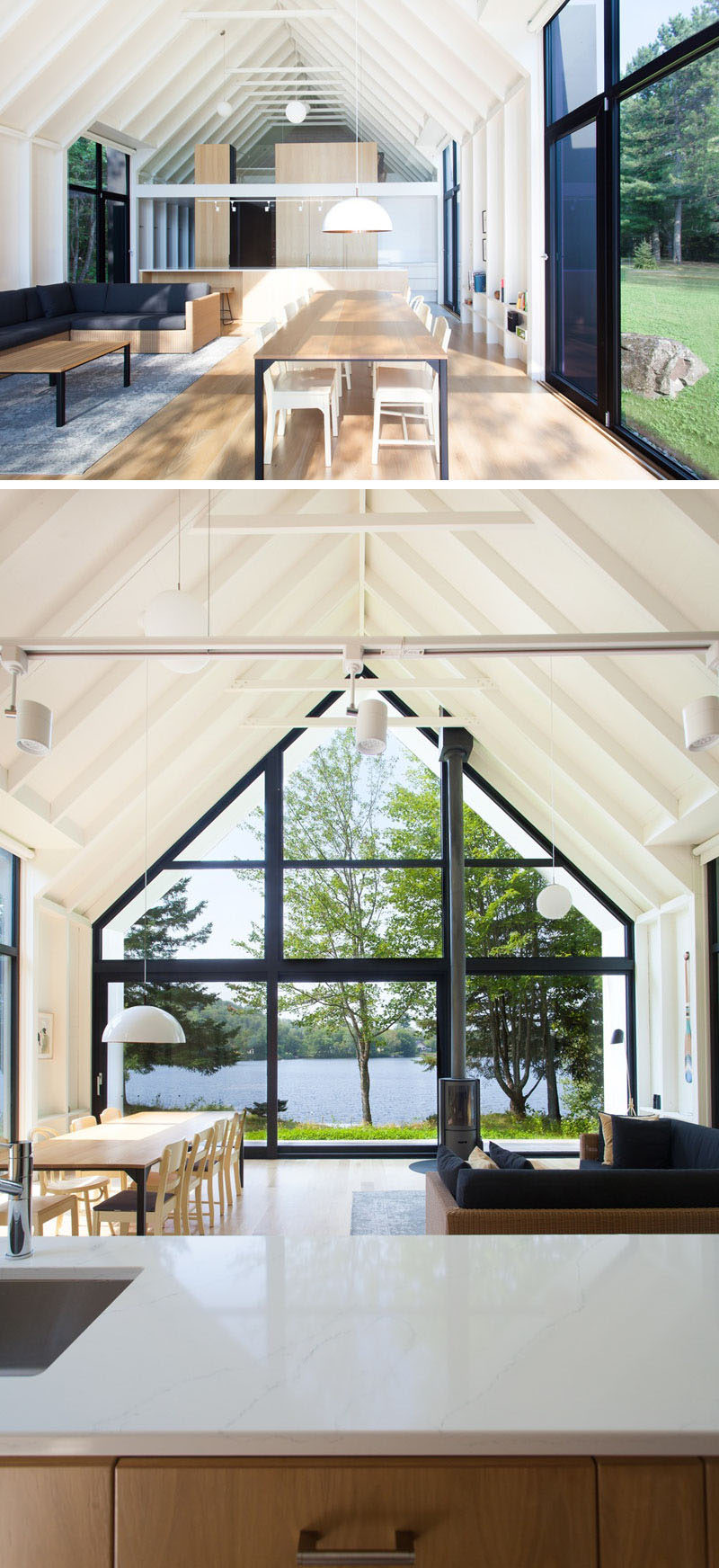 ---
On the long sides of the house, there are three large, tall glass panels, allowing seamless transitions between interior and exterior spaces.
---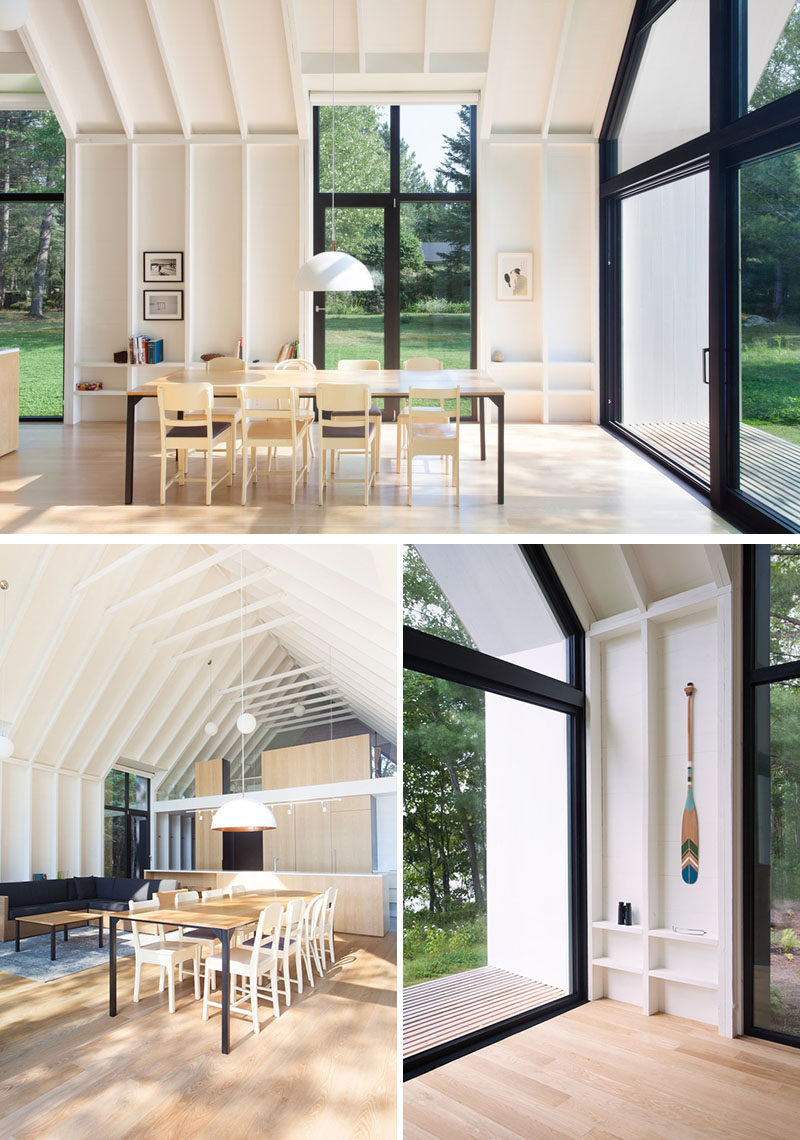 ---
Here's a closer look at the wood and steel stairs that lead up to the second floor of the home.
---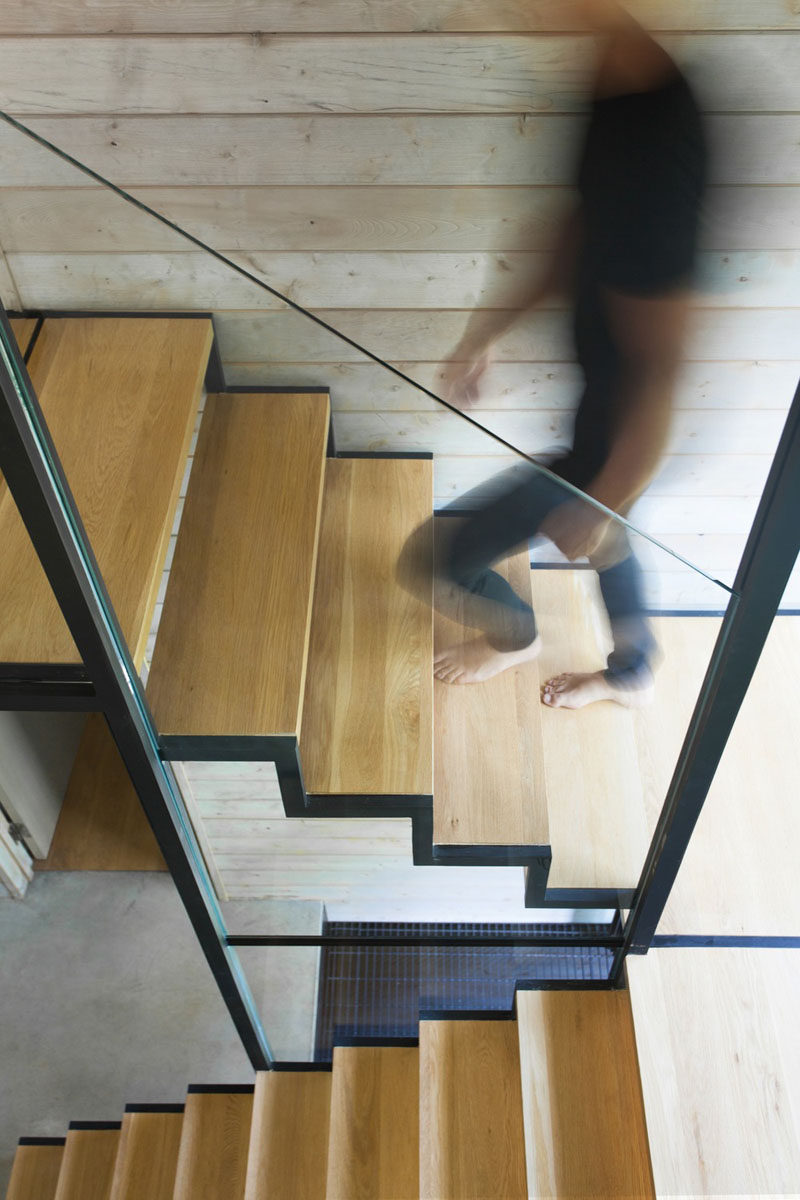 ---
Here's the view from the second floor of the home that overlooks the open plan living space.
---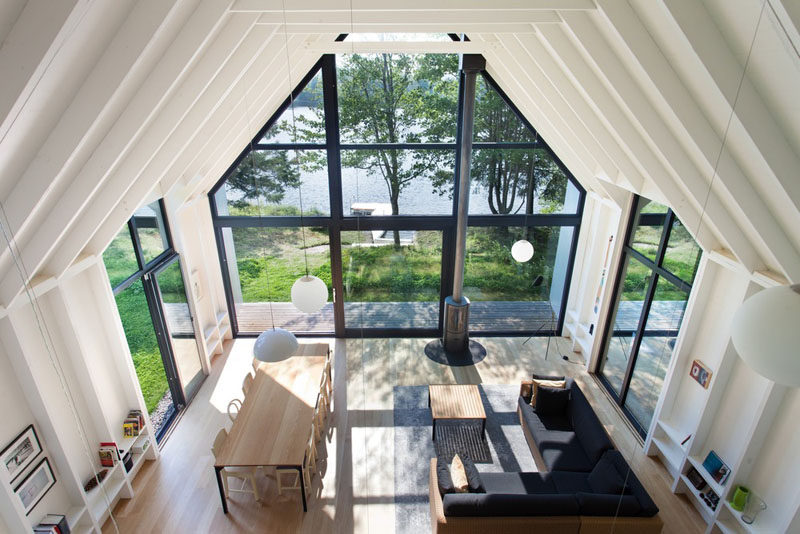 ---
The home can sleep up to 12, and in this bedroom, exposed wooden studs have been painted white and act at shelving.
---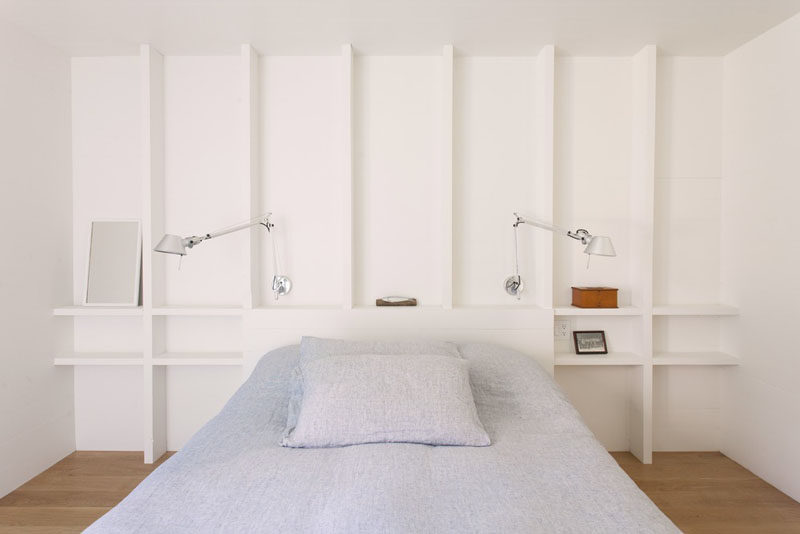 ---
In another bedroom, two beds have been perfectly fit into a small space to maximize the number of people that can visit the vacation home.
---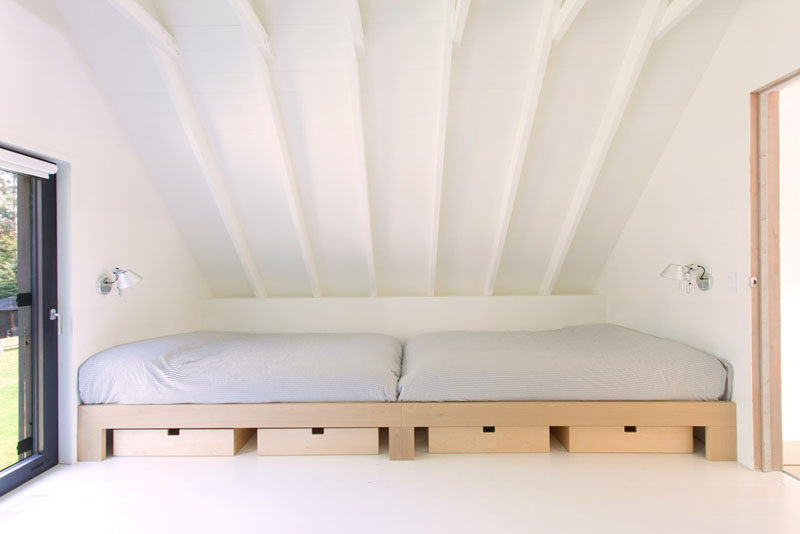 Photography by Francis Pelletier | Yh2 design team: Karl Choquette, Marie-Claude Hamelin, Étienne Sédillot, Loukas Yiacouvakis | Construction: Construction Daniel Matteau
---