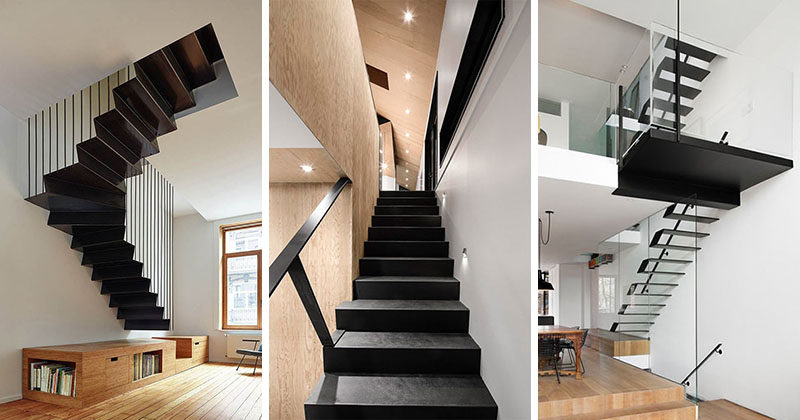 Adding anything black to your interior is an easy way to make it feel sophisticated and modern. So it's no surprise that adding a black staircase to your home will make it feel super modern and contemporary. Take at look at these 12 examples of black staircases to see just what we mean.
---
1. Light wood and white walls contrast these black stairs leading up from the basement to the main level of the home.
---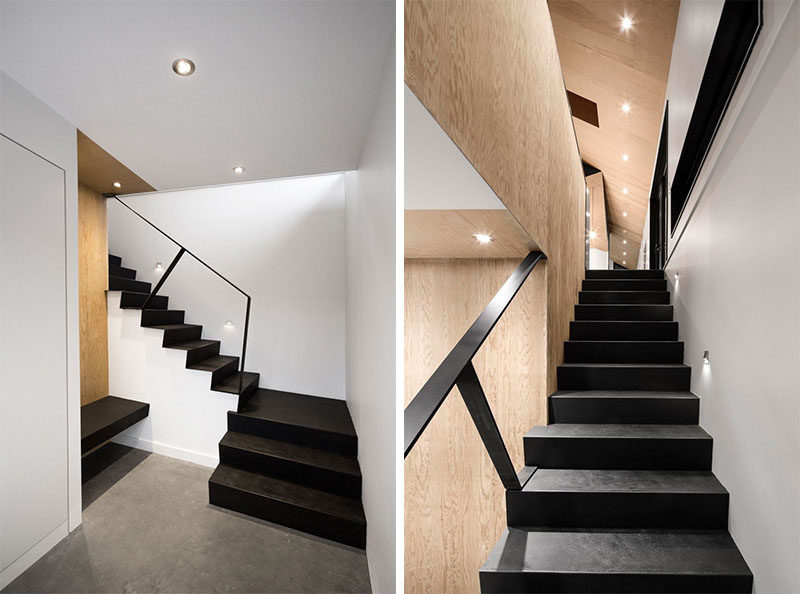 ---
2. These black stairs attached to a black wooden box, feature hidden storage and lead up to the loft area of this converted barn.
---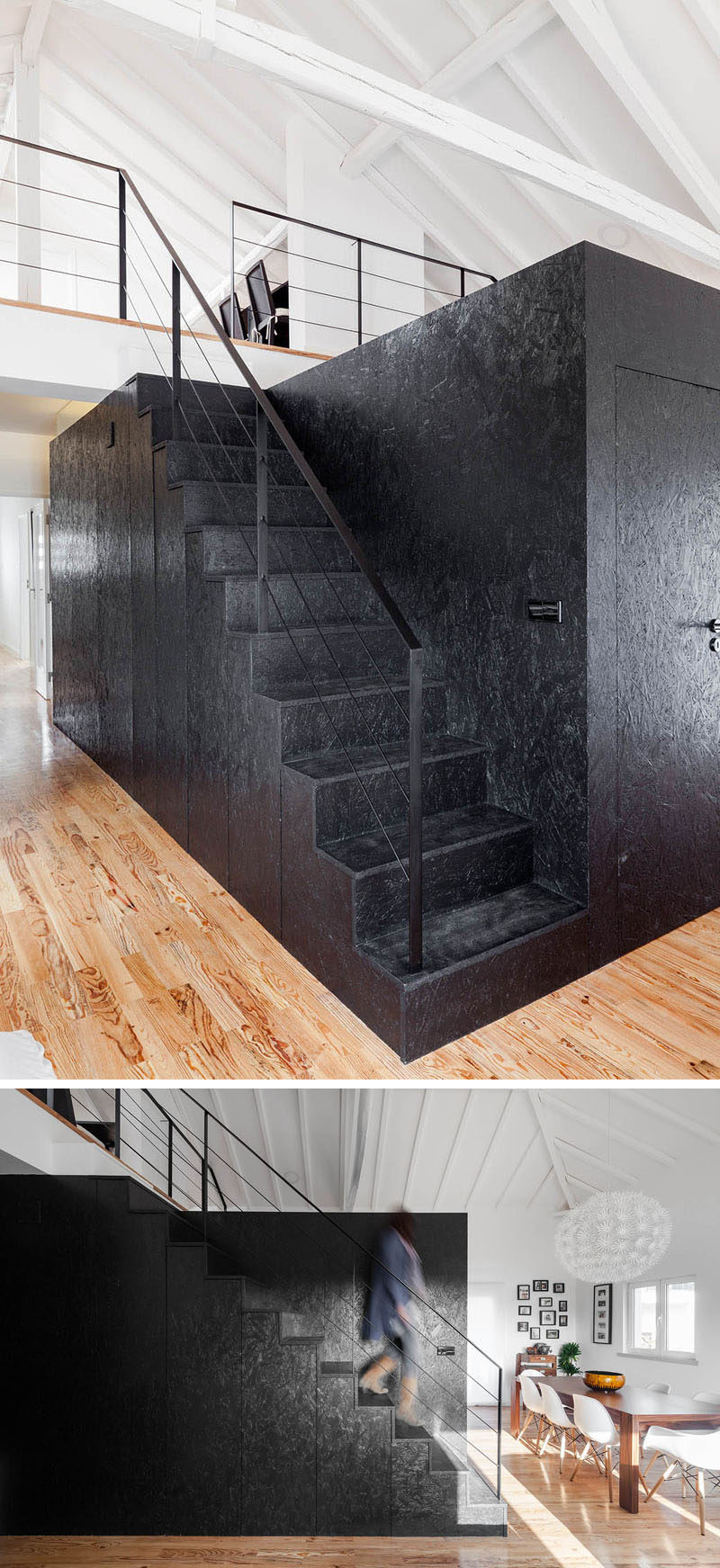 ---
3. These suspended black steel stairs take up little space in the interior and add contrast to the white and wood palette.
---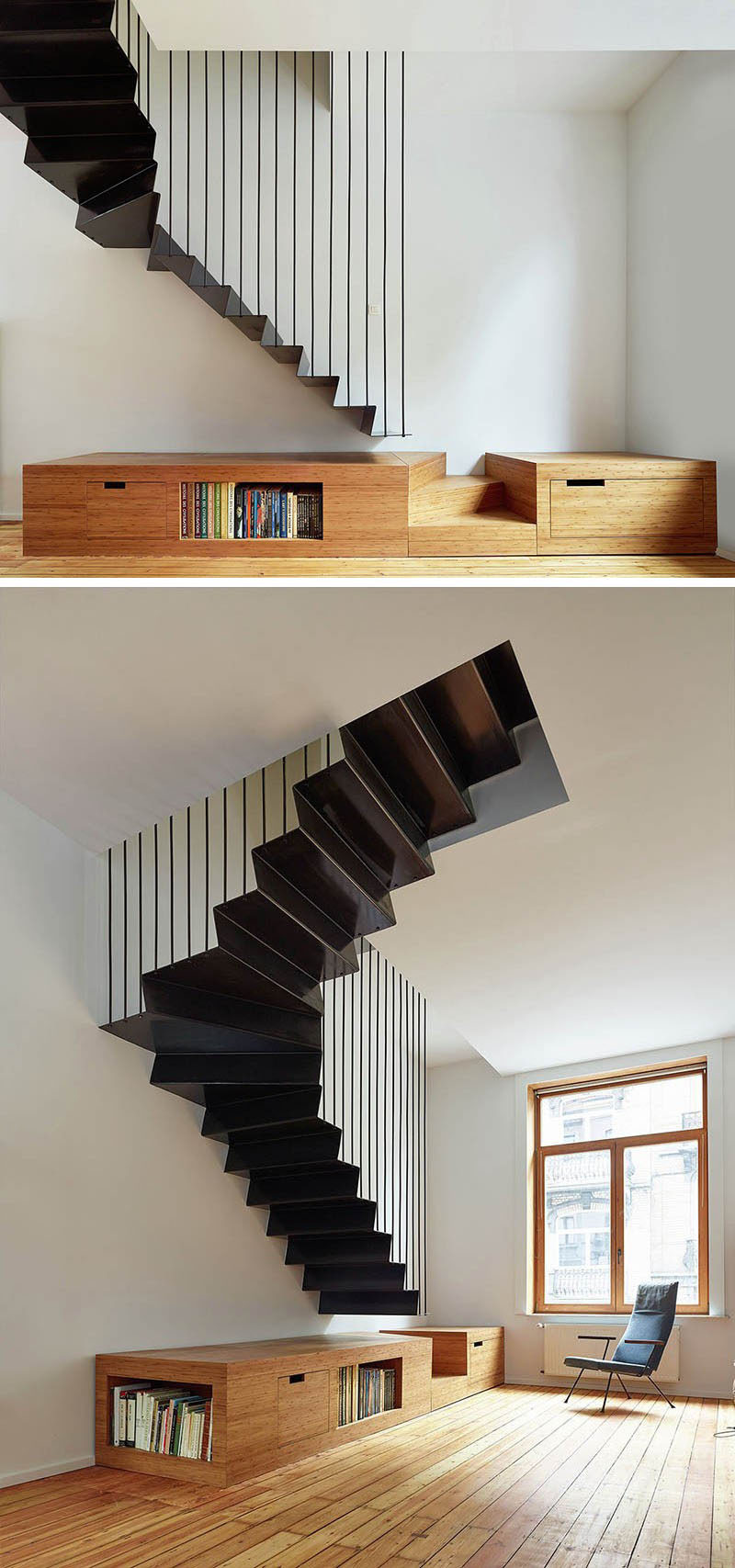 ---
4. These floating black stairs were custom designed for this home and are a creative alternative to a spiral staircase.
---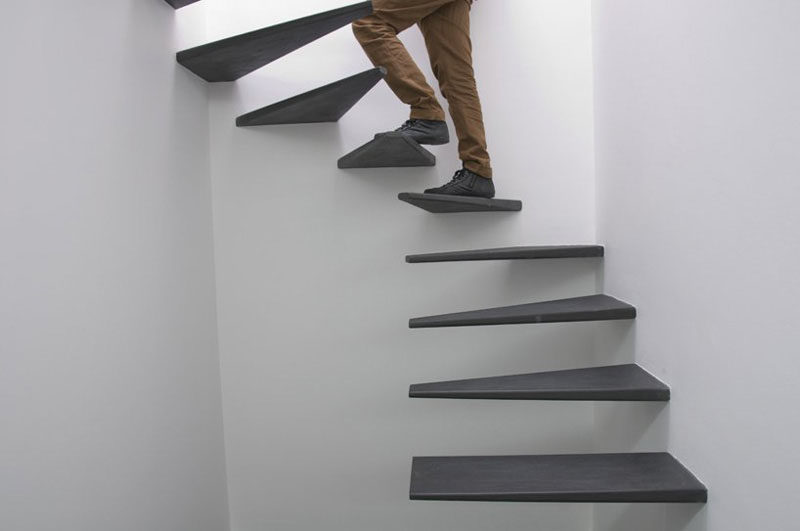 Feedback-studio have designed these stairs inside a loft in Portugal. Photography by CVM. Carlos Valencia Maya.
---
5. This black steel staircase divides the living and dining spaces in this apartment that was created by combining two separate units into one.
---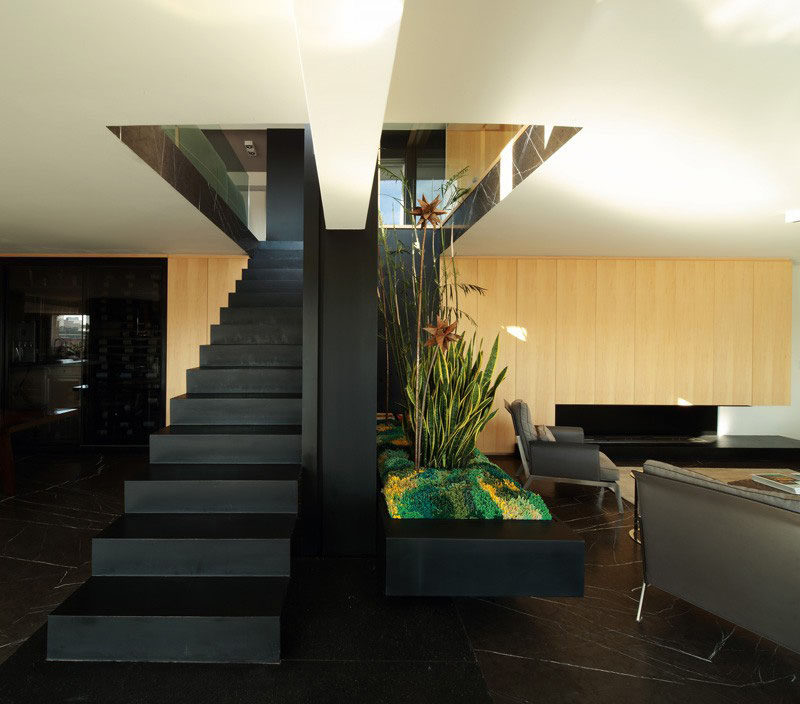 ---
6. Black steel plates were welded together to create these floating stairs that are protected on one side by a glass window that keeps the staircase bright and visually connected to the rest of the home.
---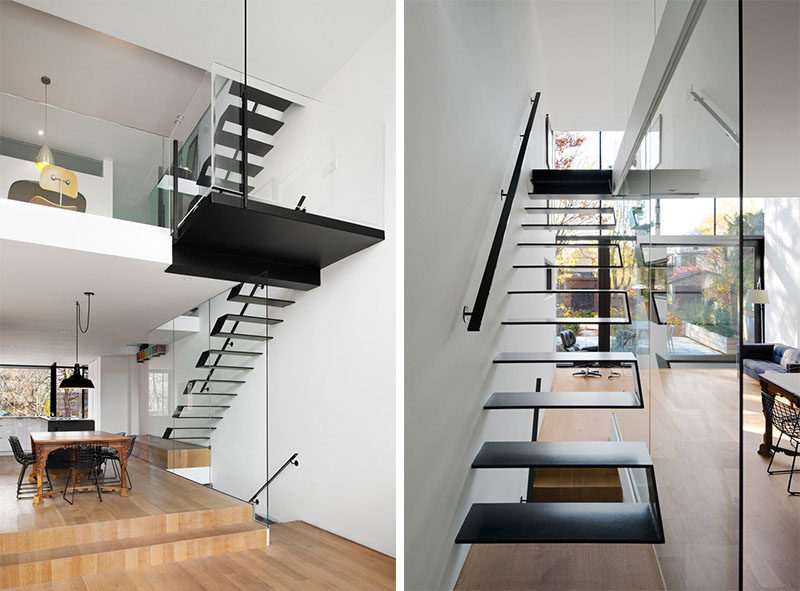 ---
7. This large black staircase was designed with cut outs at the back of each step to allow light to pass through and help brighten the space while still maintaining an industrial look.
---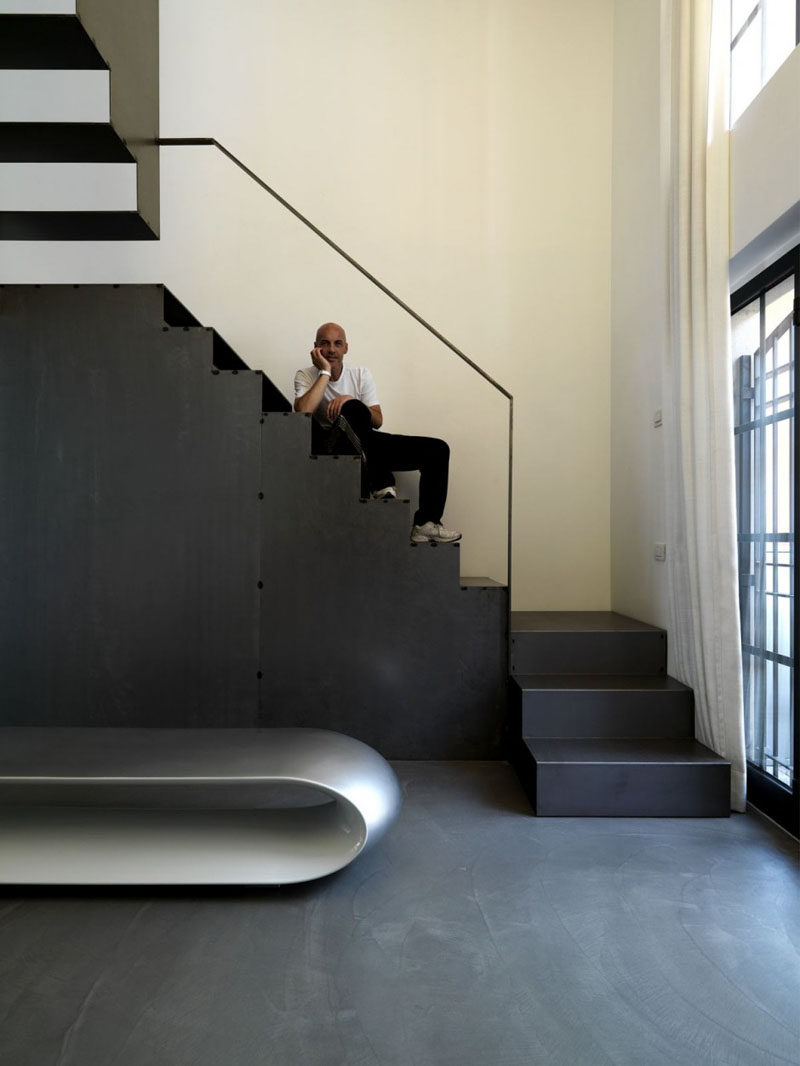 ---
8. These modern, industrial, black steel stairs leading up to the loft add a contemporary touch to the interior but compliment the rustic look of the walls and ceiling beams.
---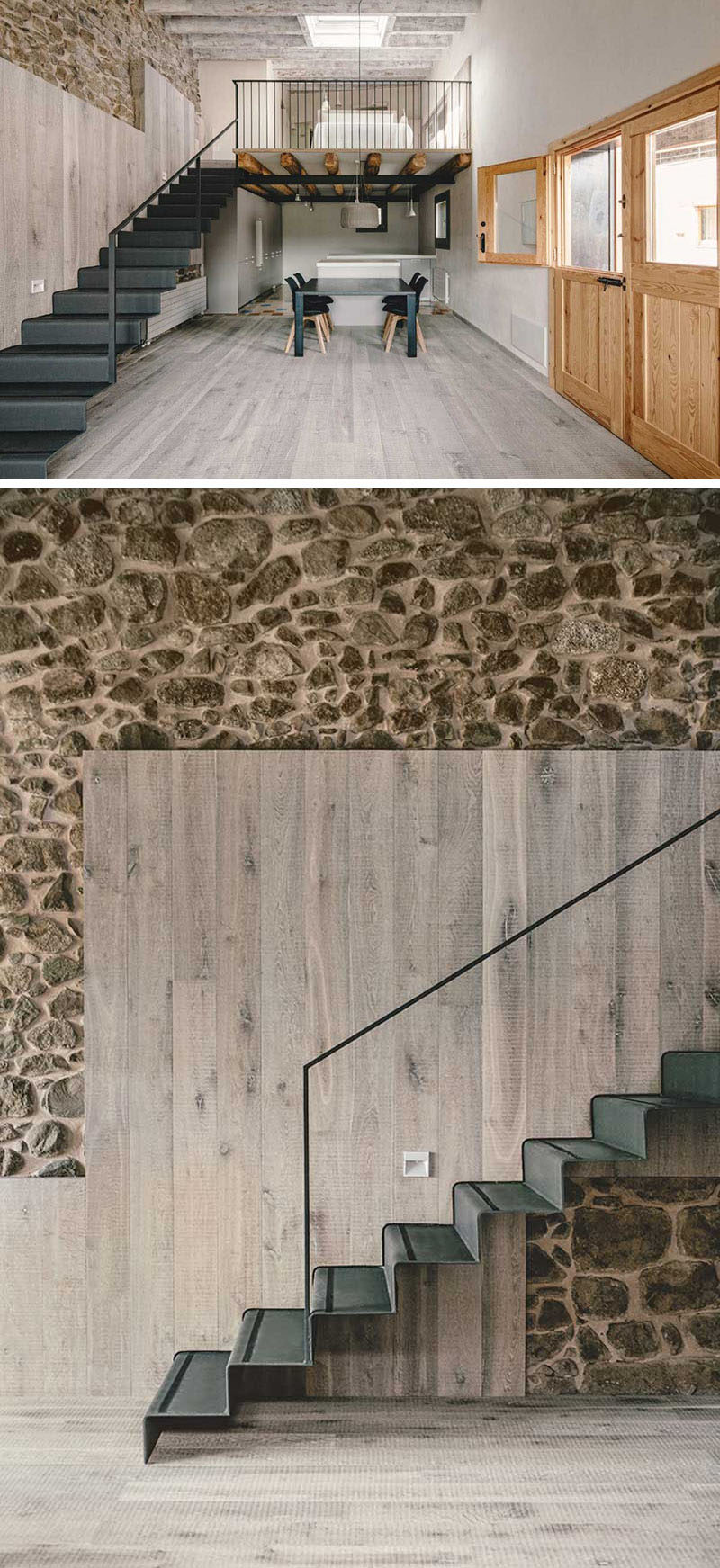 ---
9. The openings between each step on these black stairs keep the entryway bright and let you take in the views as soon as you step in the door.
---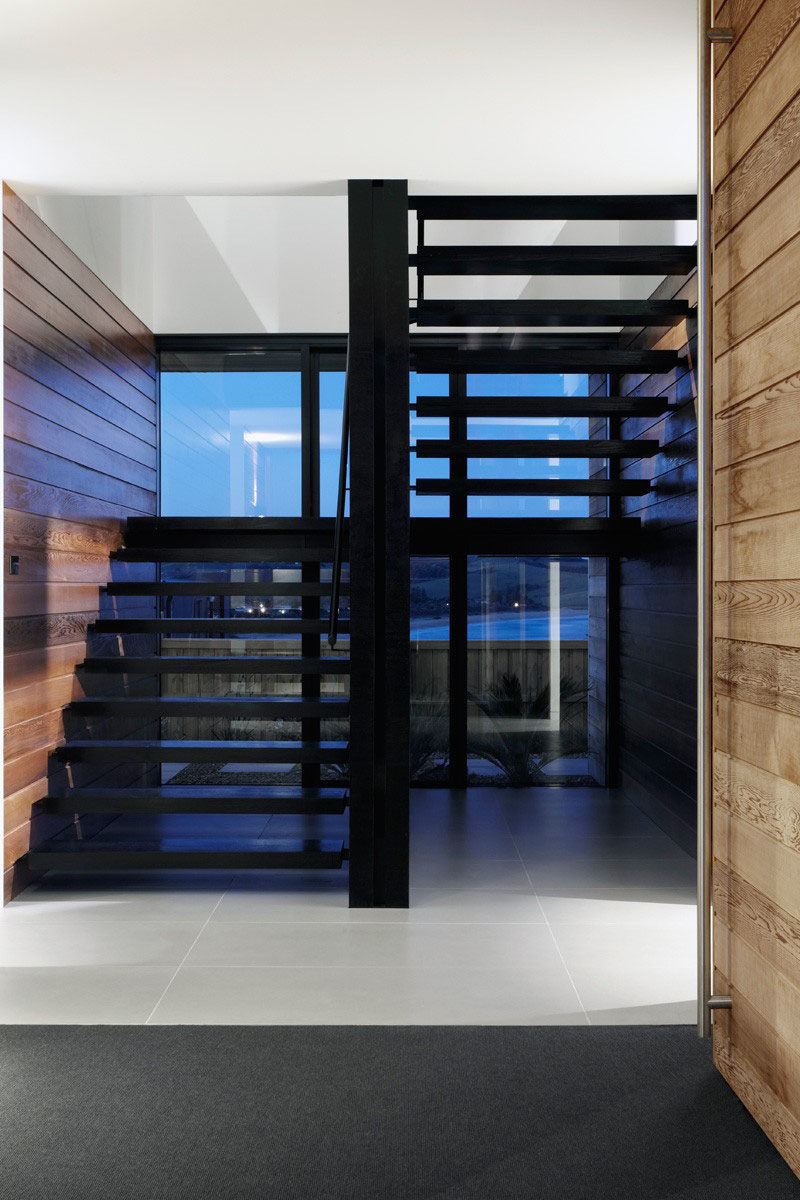 ---
10. These thin black stairs let light pass through the openings and make the staircase feel bright and airy despite the black color of the steps.
---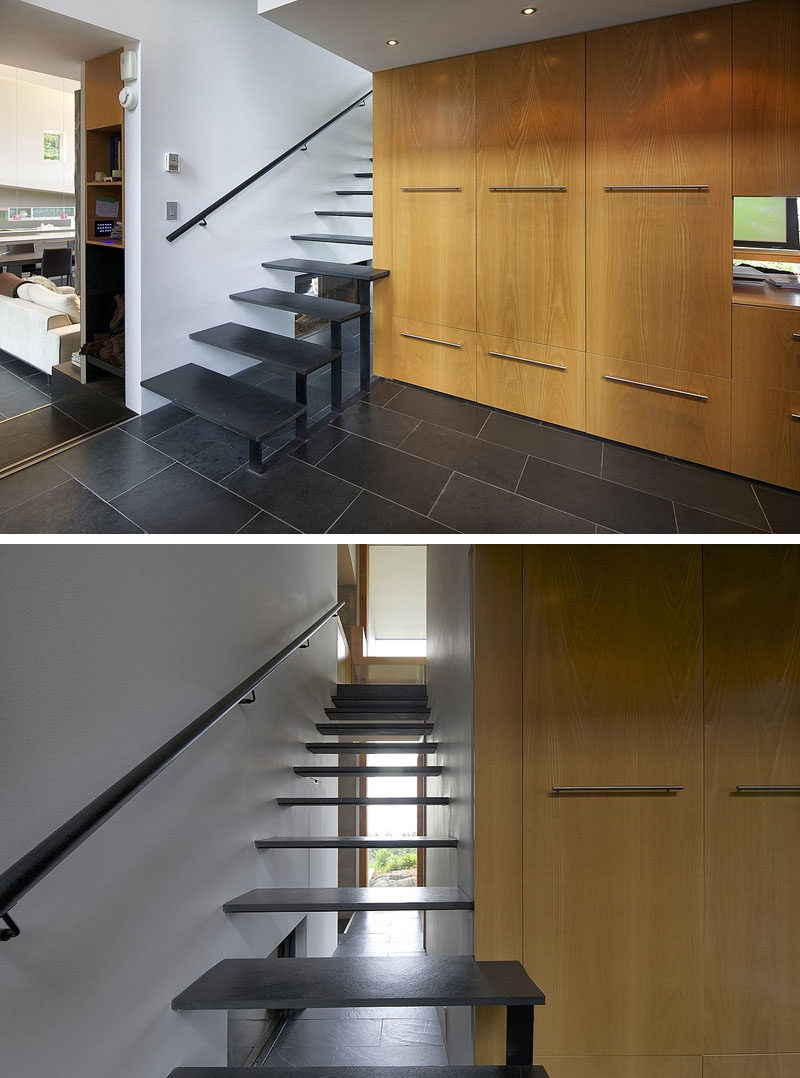 Marko Simcic and Brian Broster designed this modern house on Pender Island, Canada.
---
11. This black staircase is surrounded by white walls and handrails, as well as light wood flooring making it stand out and become a focal point in the interior.
---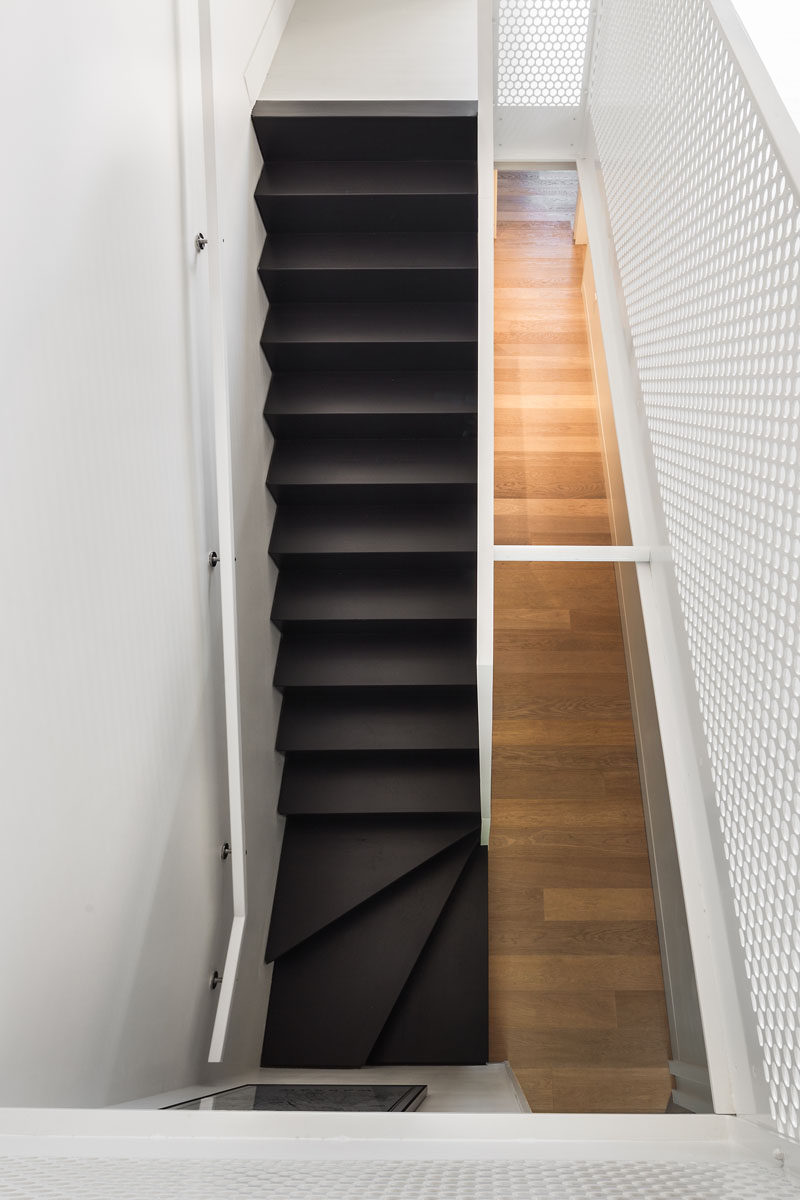 ---
12. These black metal stairs look like they've been folded and stretched out to create a super thin, yet sturdy, staircase.
---