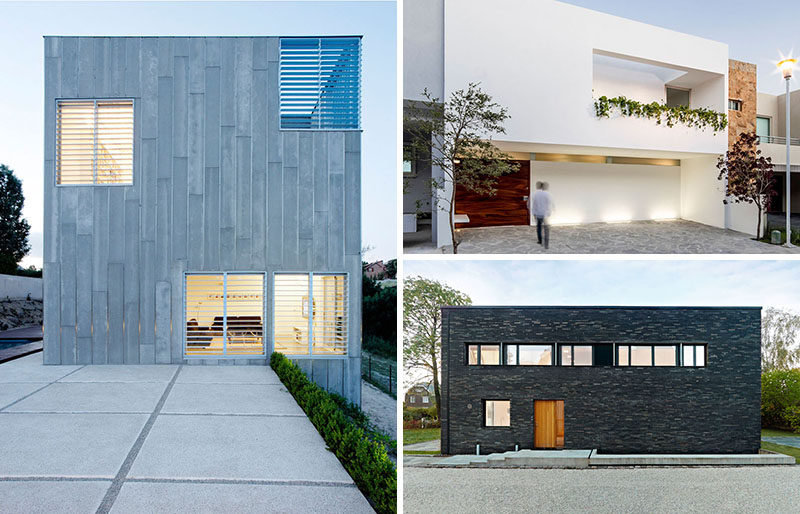 A minimalist exterior is a one way to create a unique, modern house that stands out from the rest on the street with its clean simplicity. Here are 12 examples of minimalist houses that use their simple design to make a statement.
---
1. This simple white minimalist house features a grey garage door and a wood front door to give the house a modern look and warm up the all white exterior.
---
John Pawson designed this house on the island of Okinawa in Japan. Photography by Nacasa & Partners.
---
2. The exterior of this house only features one window in the corner to give the home a clean, minimalist look from the outside.
---

Studio Klink designed this house in the Netherlands.
---
3. The combination of white, wood, and black on the exterior of this minimalist home make it look warm and inviting despite its simple design.
---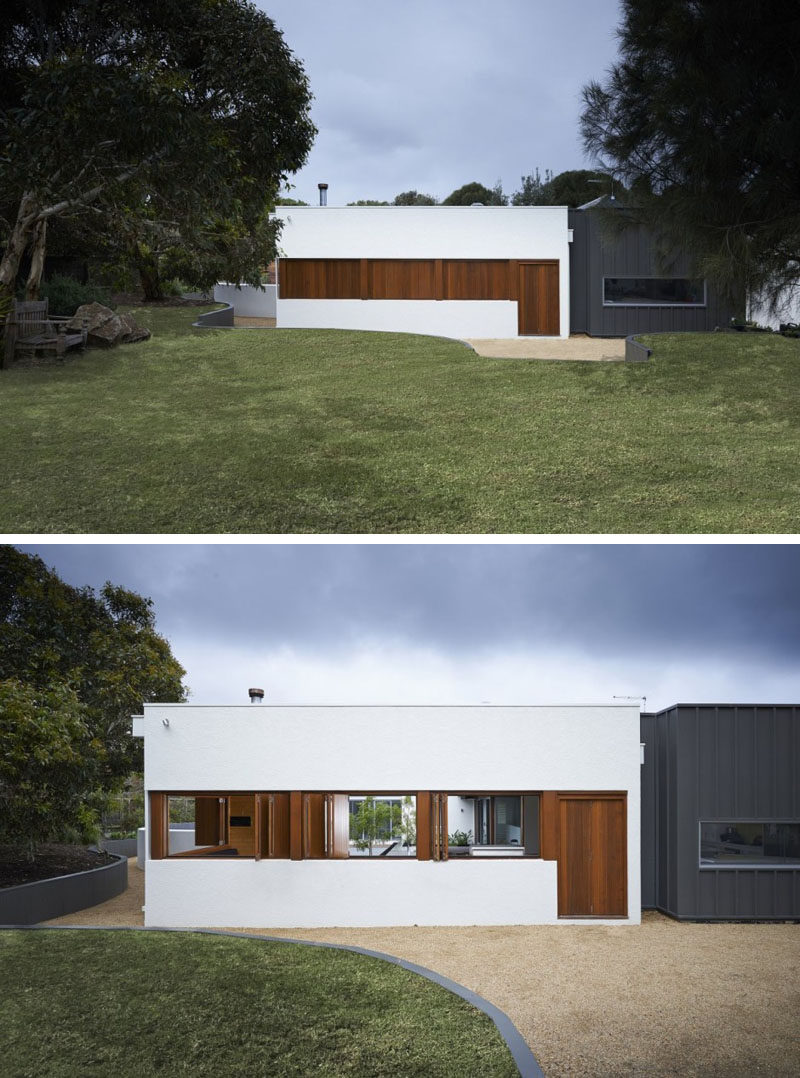 ---
4. The white exterior of this minimalist home is interrupted but black window coverings to create a dramatic contrast and give the house a modern appearance.
---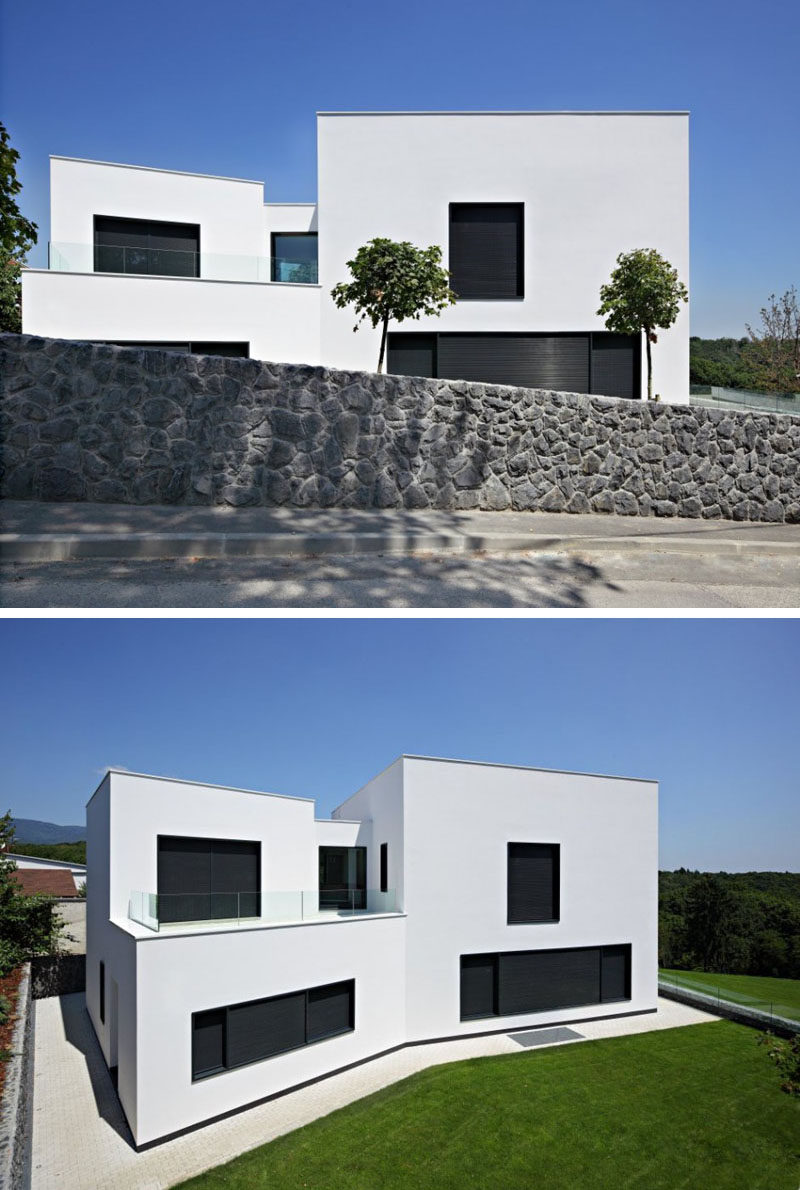 ---
5. An all white exterior wall provides privacy for the home and makes the exterior of the house look simple and modern with the angled roof and arched entrance.
---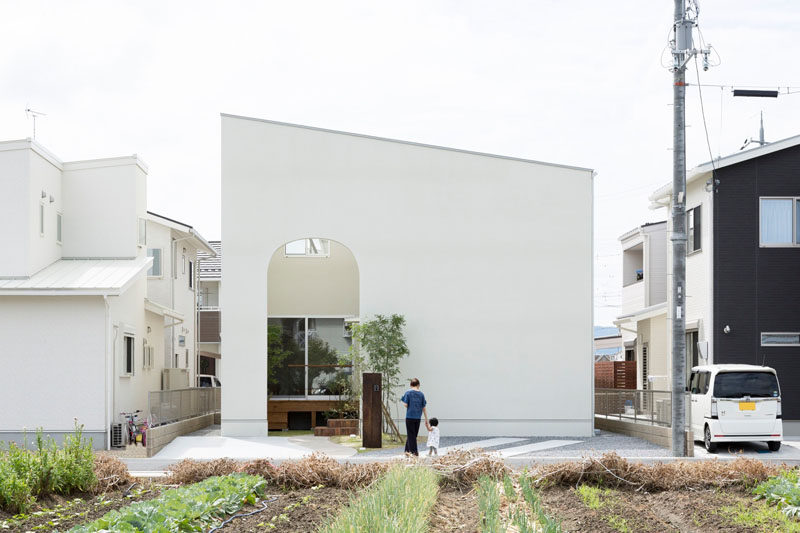 ---
6. The oversized wood door and dripping greenery on the front of this house warm up the white and make the minimalist exterior more inviting.
---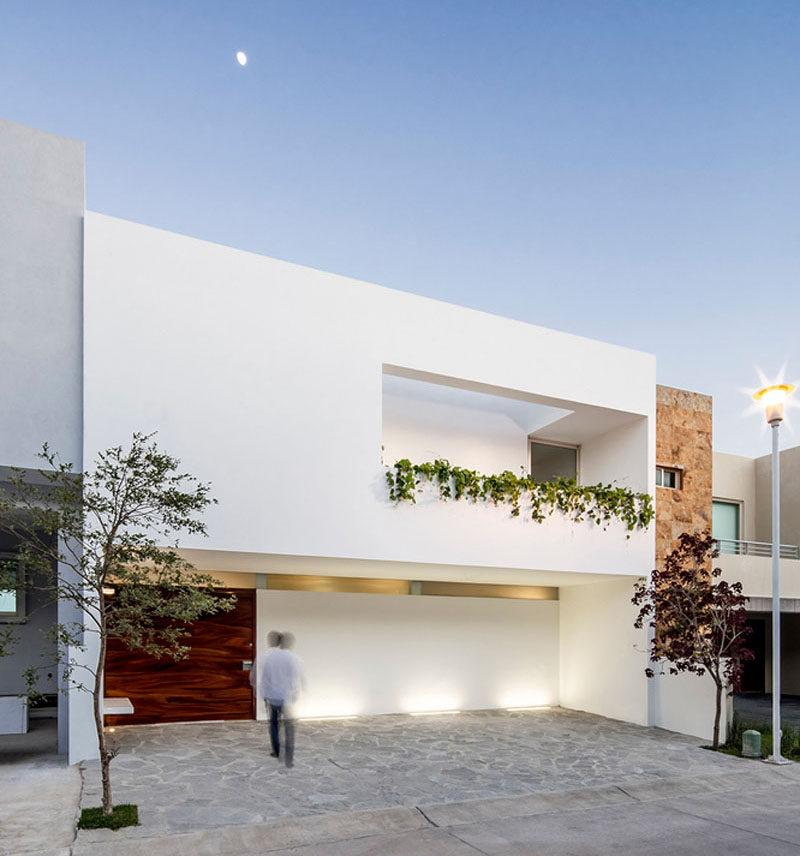 ---
7. The simple box-like structure of this home, the consistent use of dark siding, and the wooden front door give this house a minimalist appearance that's modern and timeless.
---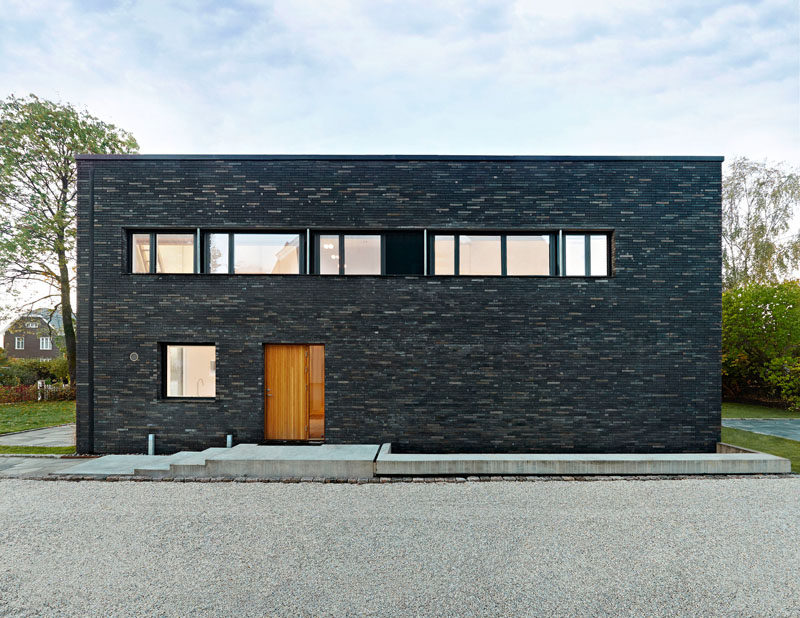 NSW AS designed this house in Solo, Norway. Photography by Einar Aslaksen.
---
8. Dark materials on the exterior of the house give it a minimalist look and contrast the greenery surrounding it.
---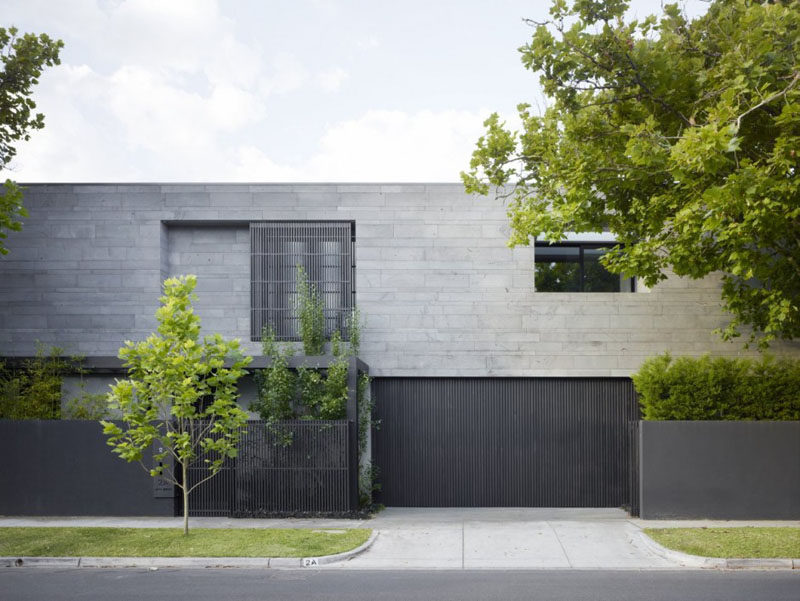 ---
9. The all white angular exterior of this house is warmed up with the wood doors but maintains a simple, minimalist look.
---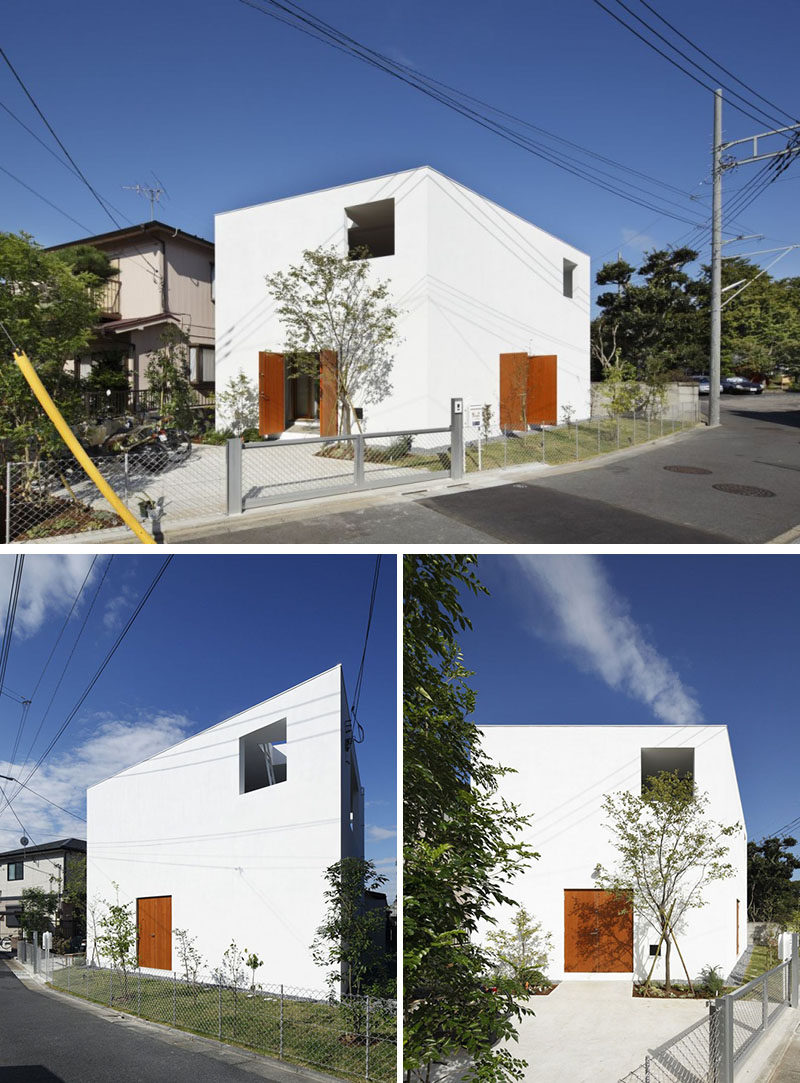 ---
10. Grey siding covers this exterior of this home that features light blue shutters to create a playful yet minimal appearance.
---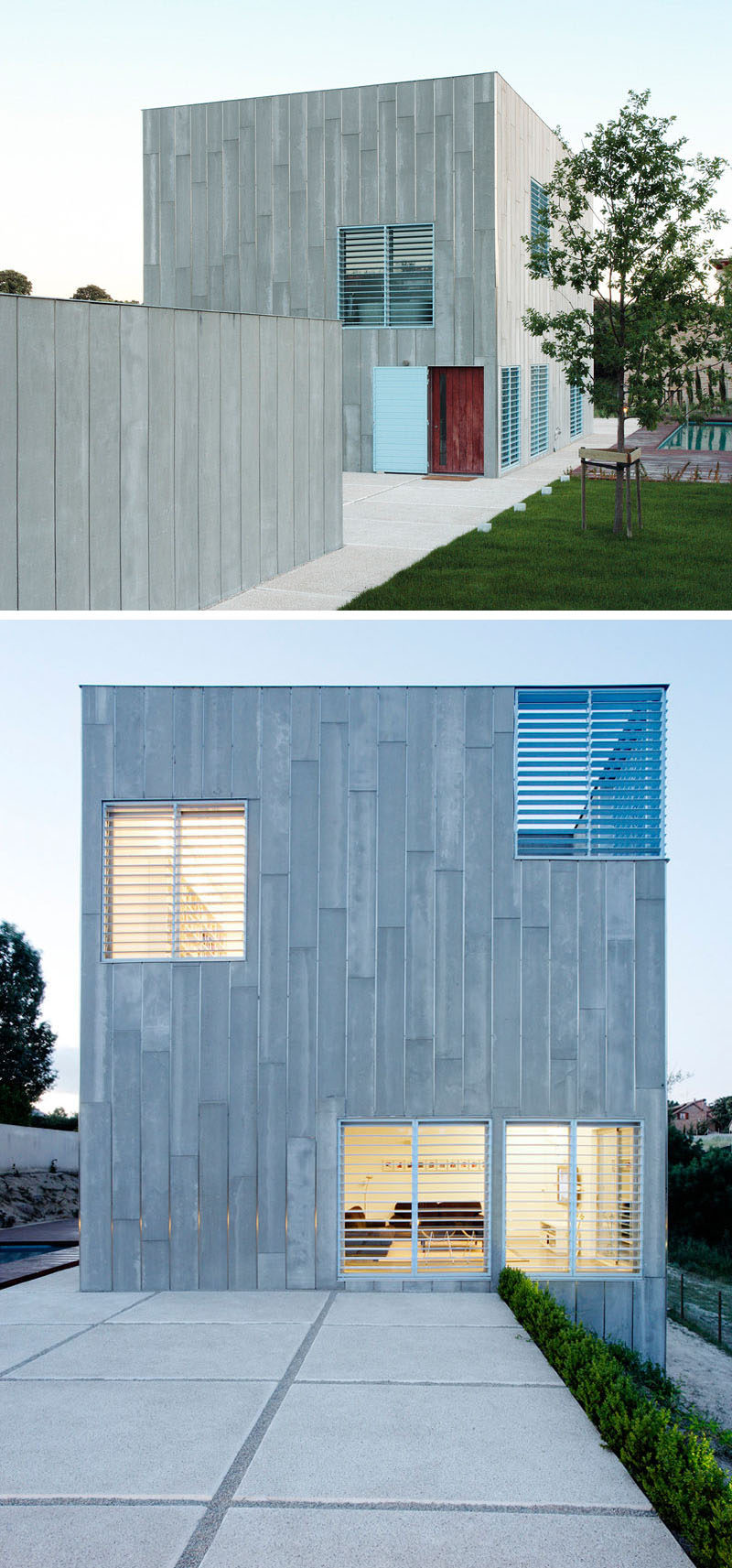 ---
11. The clean lines, warm materials, and white building make the exterior of this house look minimal, modern, and inviting.
---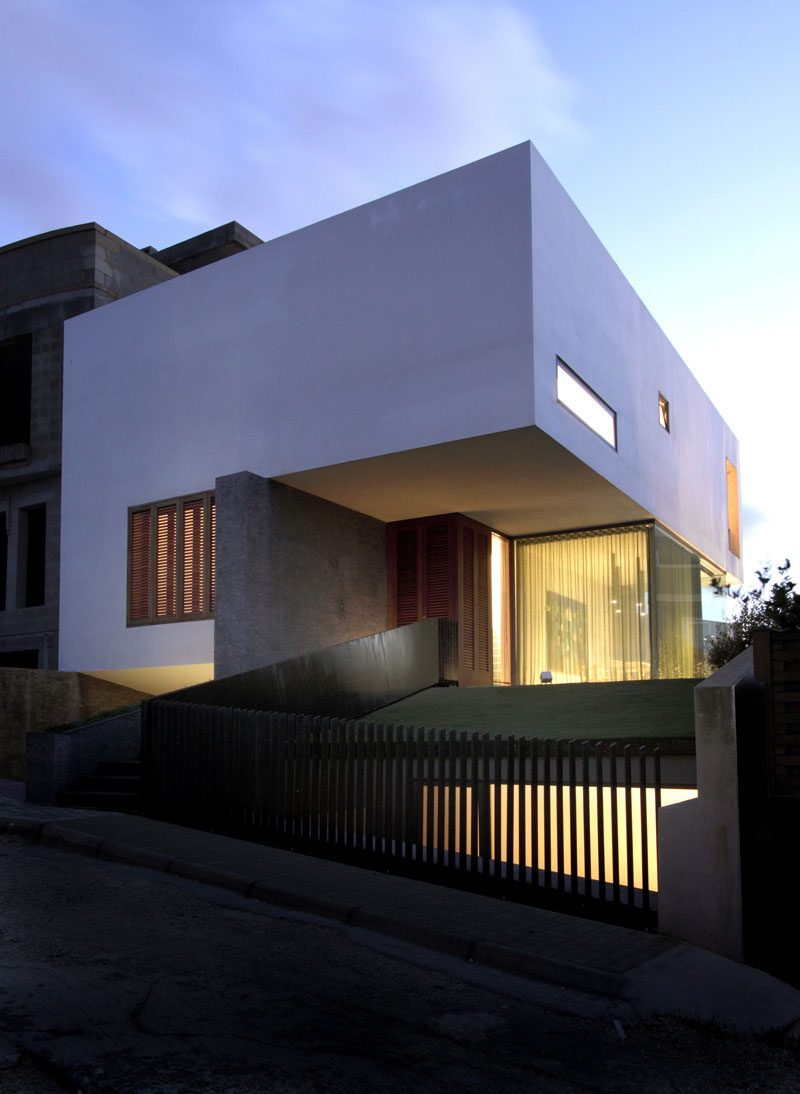 ---
12. Smooth exterior walls, small windows few and far between, and the simple, fun color palette make this house feel minimalist, modern, and playful.
---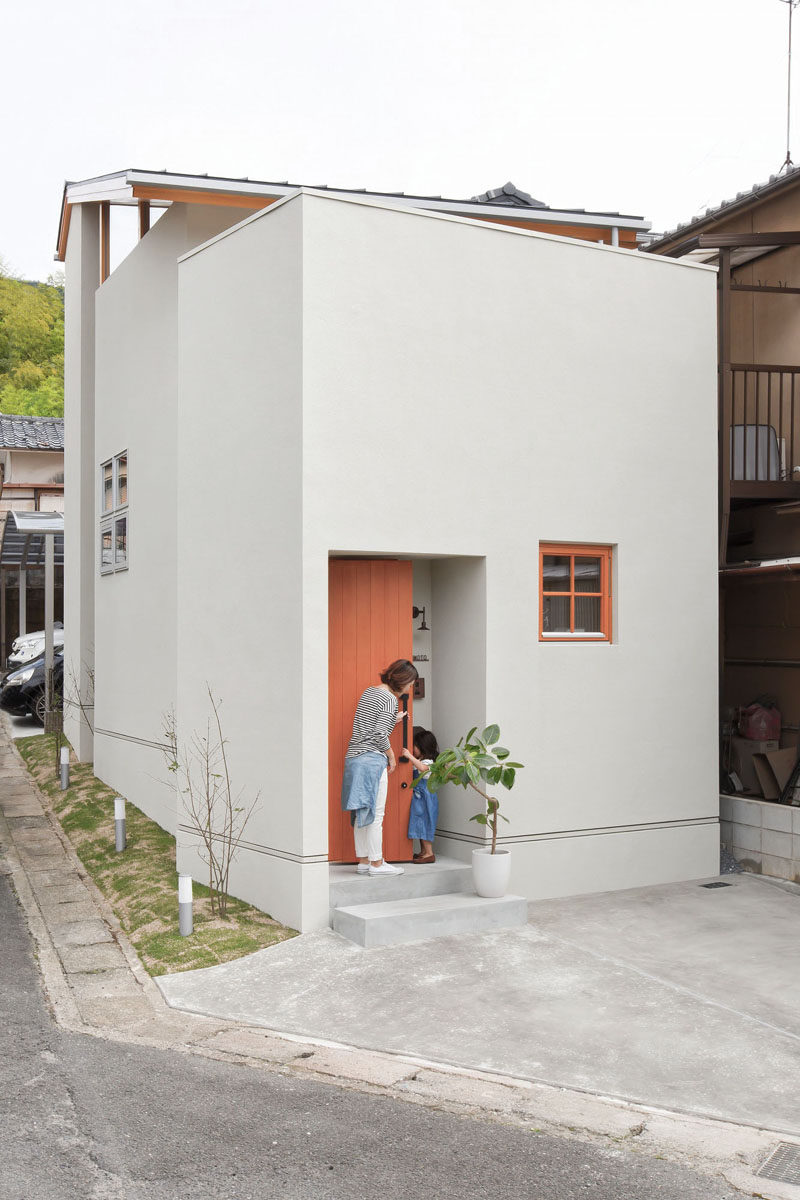 ALTS Design Office designed this house in Japan. Photography by Fui-shokai / Masahiko Nishida.
---