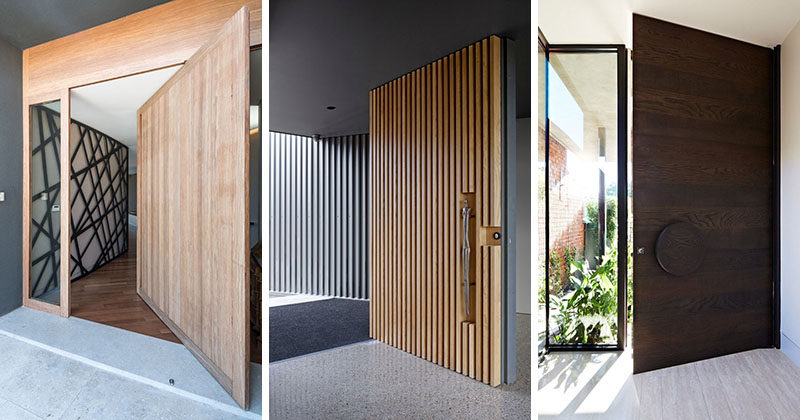 Whether you're going for front door with a minimalist, clean look with few lines and little embellishment or want a more artistic door with a sculptural handle or carved details, wood is a great way to achieve nearly any look.
Here are 13 examples of wood doors that add major curb appeal to these modern houses.
---
1. This large pivoting front door covered in light wood slats has a sculptural door handle set into the wood to welcome you into the home.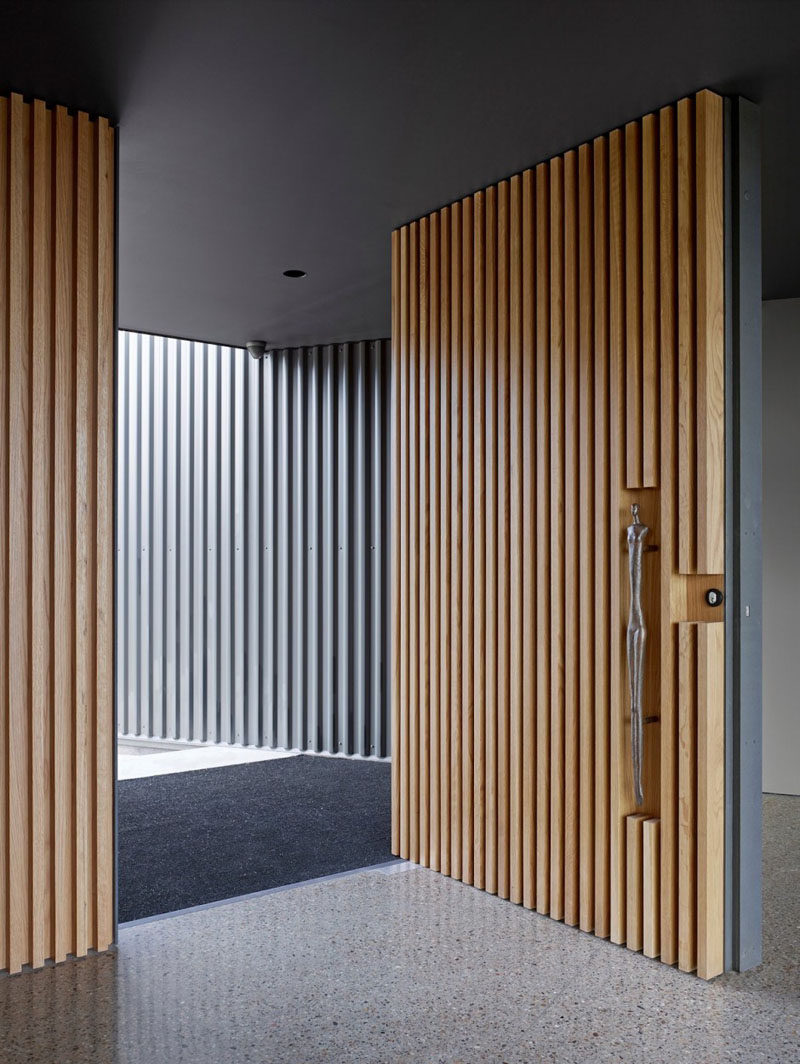 SJB designed this modern house in Red Hill, Australia. Photography by Peter Clarke.
---
2. The dark wood door leading into this Australian home has vertical lines and a tall, thin, vertically placed minimalist metal door handle follows the lines in the wood.
---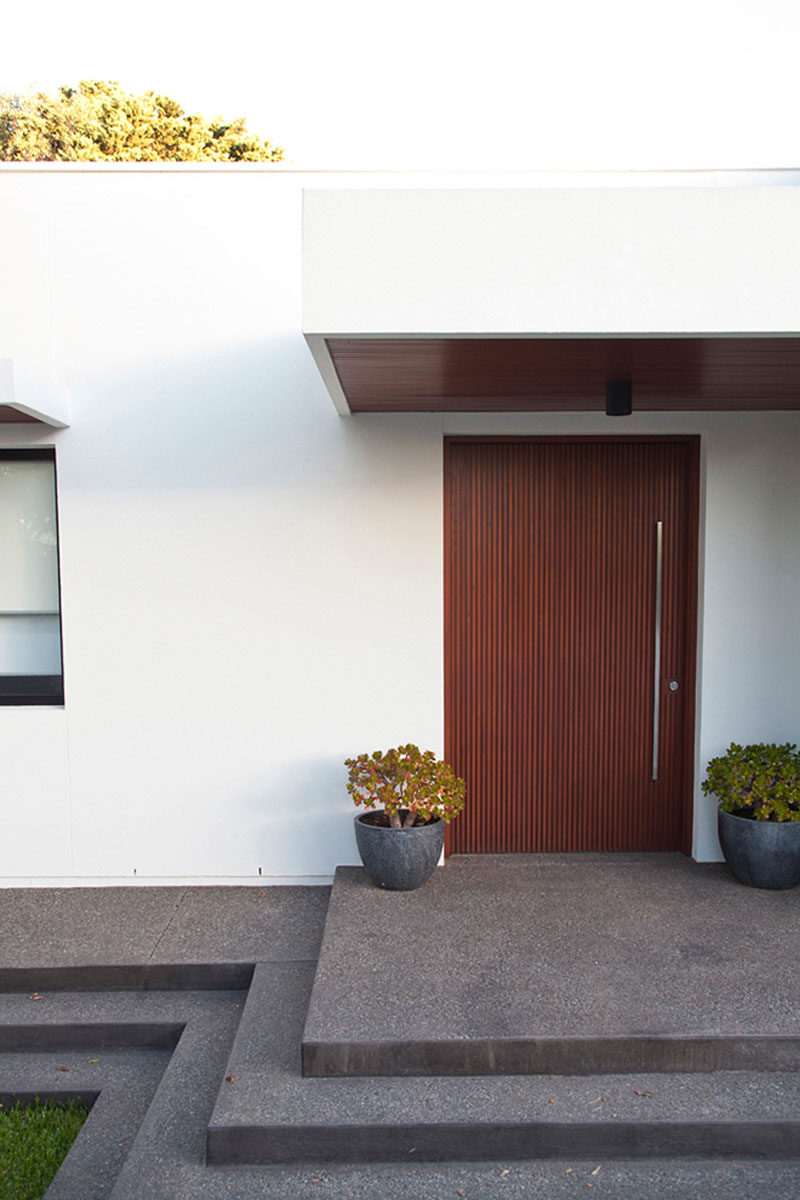 Genesin Studio designed this home in Australia.
---
3. This large dark wood door with the wood grain running horizontally features an oversized circular handle that gives the entry way a modern feel.
---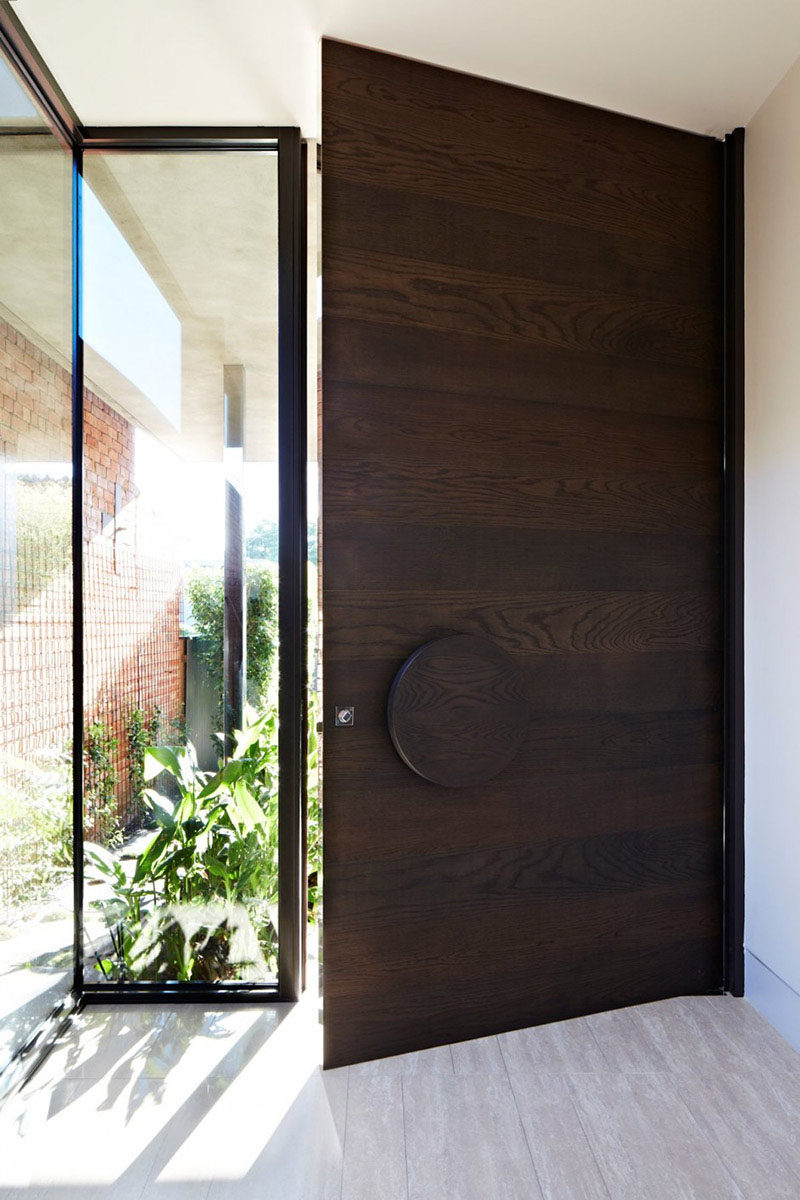 ---
4. This modern front door with a horizontal wood pattern is surrounded by windows that look out at the trees surrounding the home.
---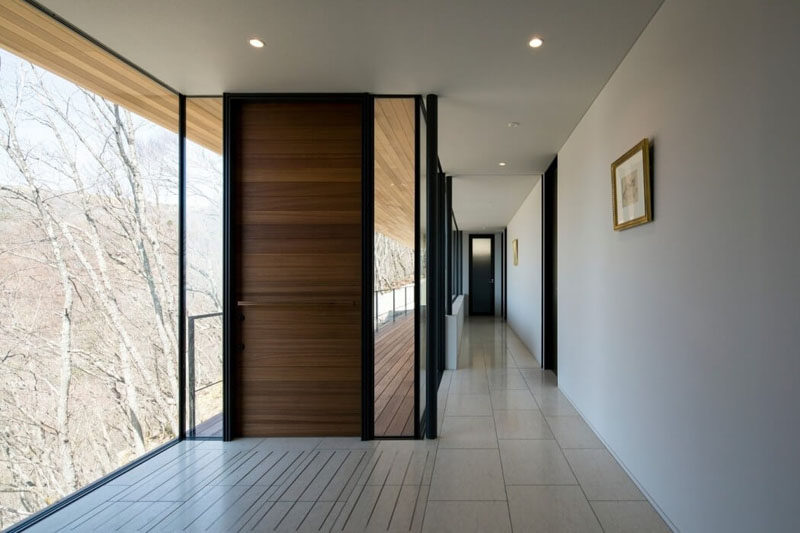 ---
5. The vertical grey wood panels of this wood front door are interrupted by a sculptural door handle that runs the length of the door.
---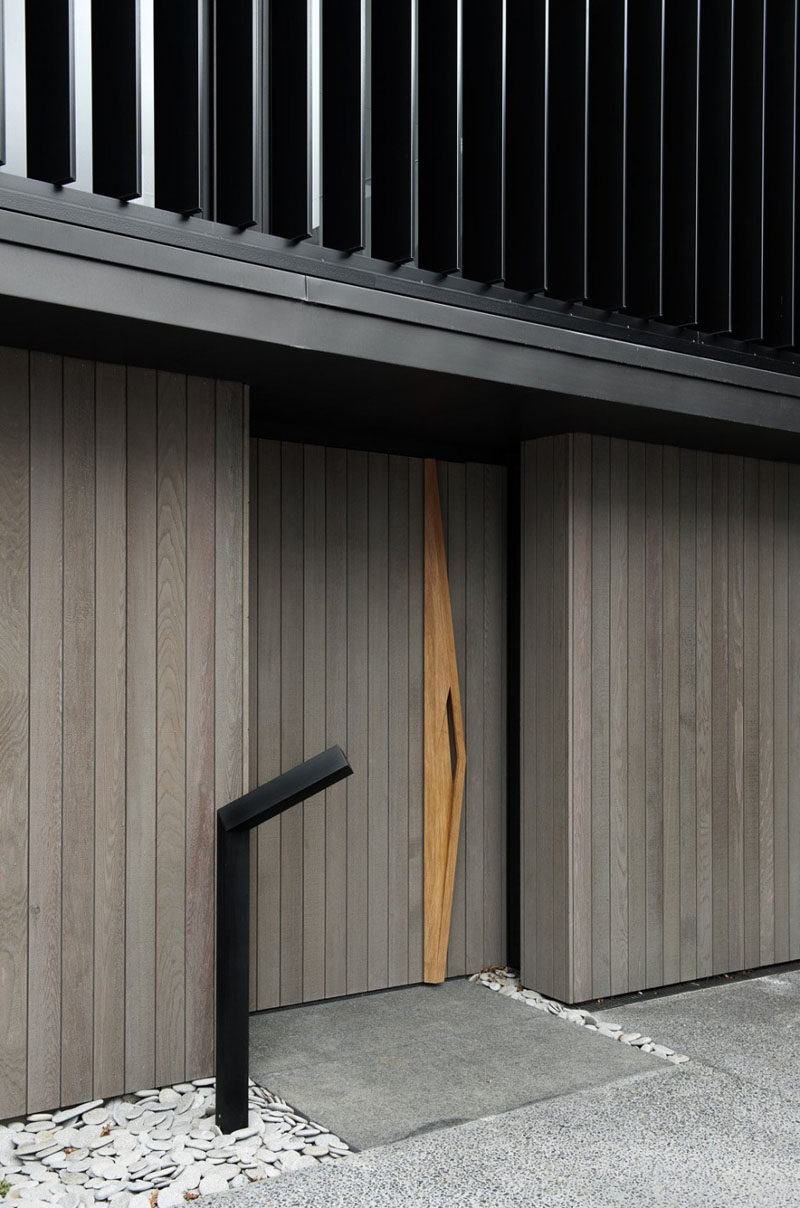 Daniel Marshall Architects designed this modern house in New Zealand. Photography by Emily Andrews & Ernie Shackles.
---
6. This light wood door features an oversized metal door handle and is flanked by windows on both sides to create a modern entry into this family home.
---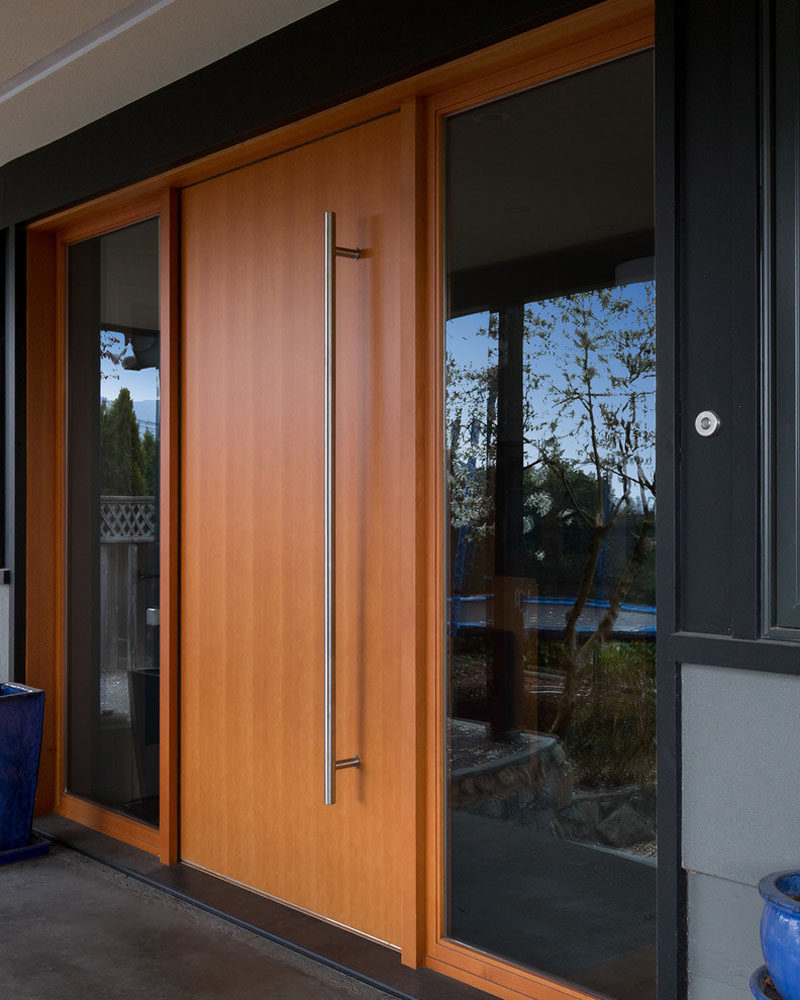 Kevin Vallely redesigned this modern family home in Vancouver, Canada. Photography by Dave Sutherland.
---
7. This large wood door, made up of four rich wood panels and a silver metal door handle, warms up the black metal panels and creates a contemporary look on the exterior of this Australian home.
---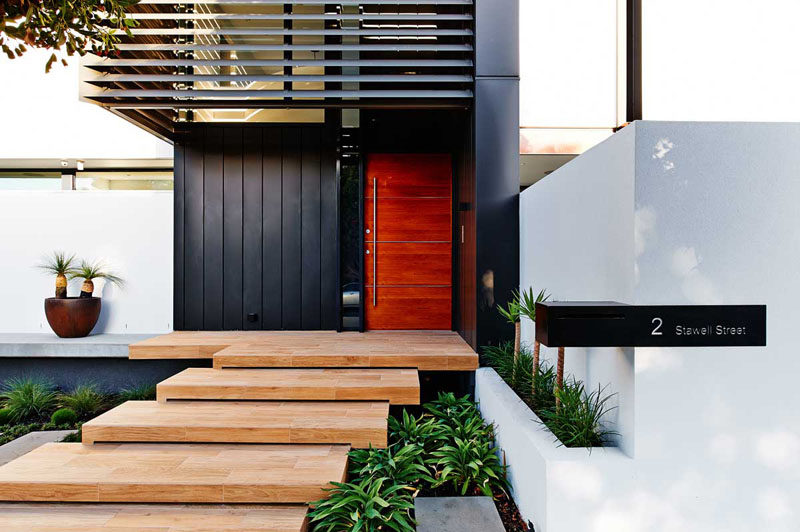 In2 designed this modern house in Melbourne, Australia.
---
8. This tall wood Dutch door has an extra tall door handle split in two that allows the front door of this house to be opened completely or only partially.
---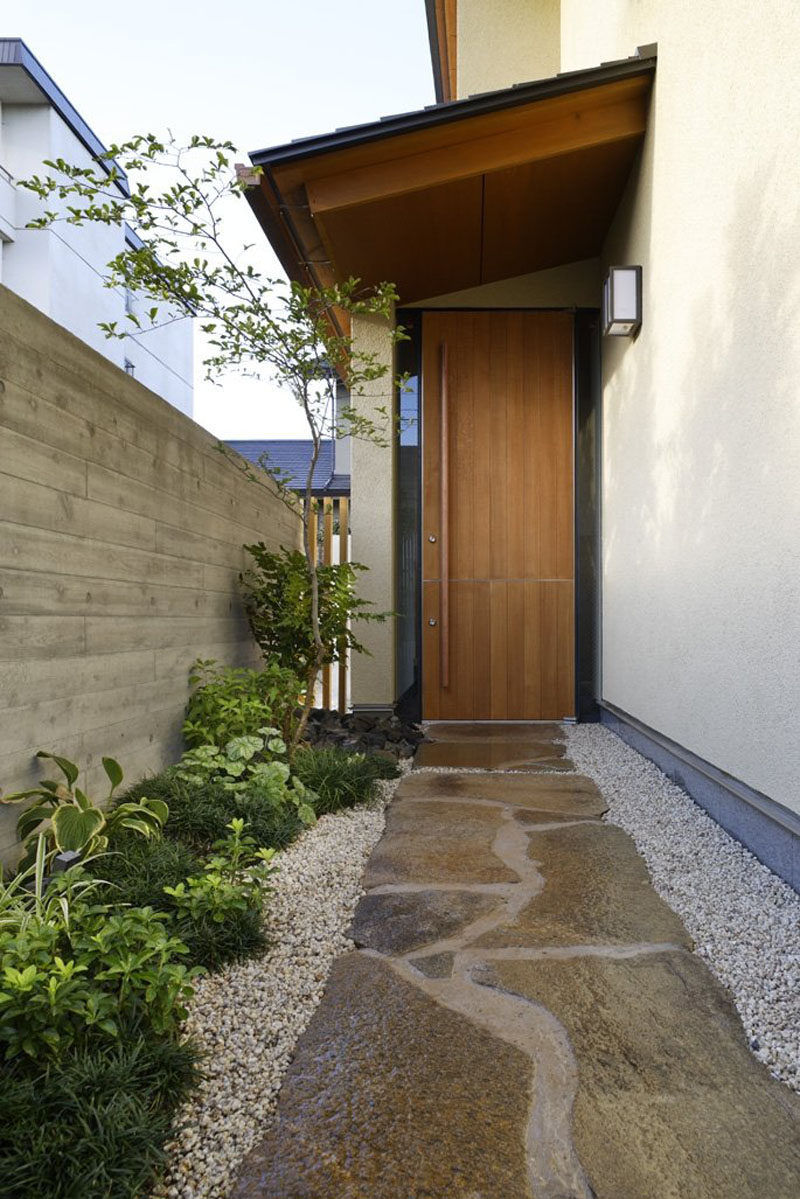 TSC Architects designed this modern house that features a tall wood Dutch door.
---
9. This light wood paneled door, featuring a silver door handle, is surrounded by a wall of windows and black steel frames that create a modern entryway full of natural light.
---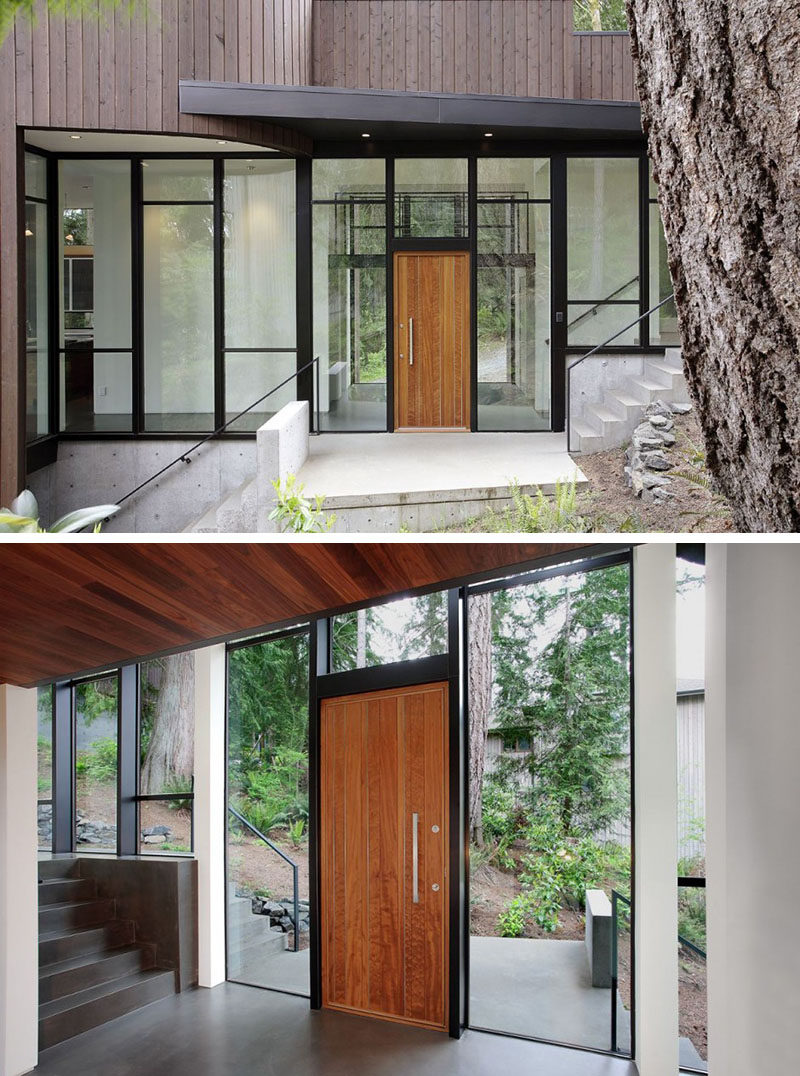 ---
10. A large light wood pivoting front door greets people at the front of this modern Greek home.
---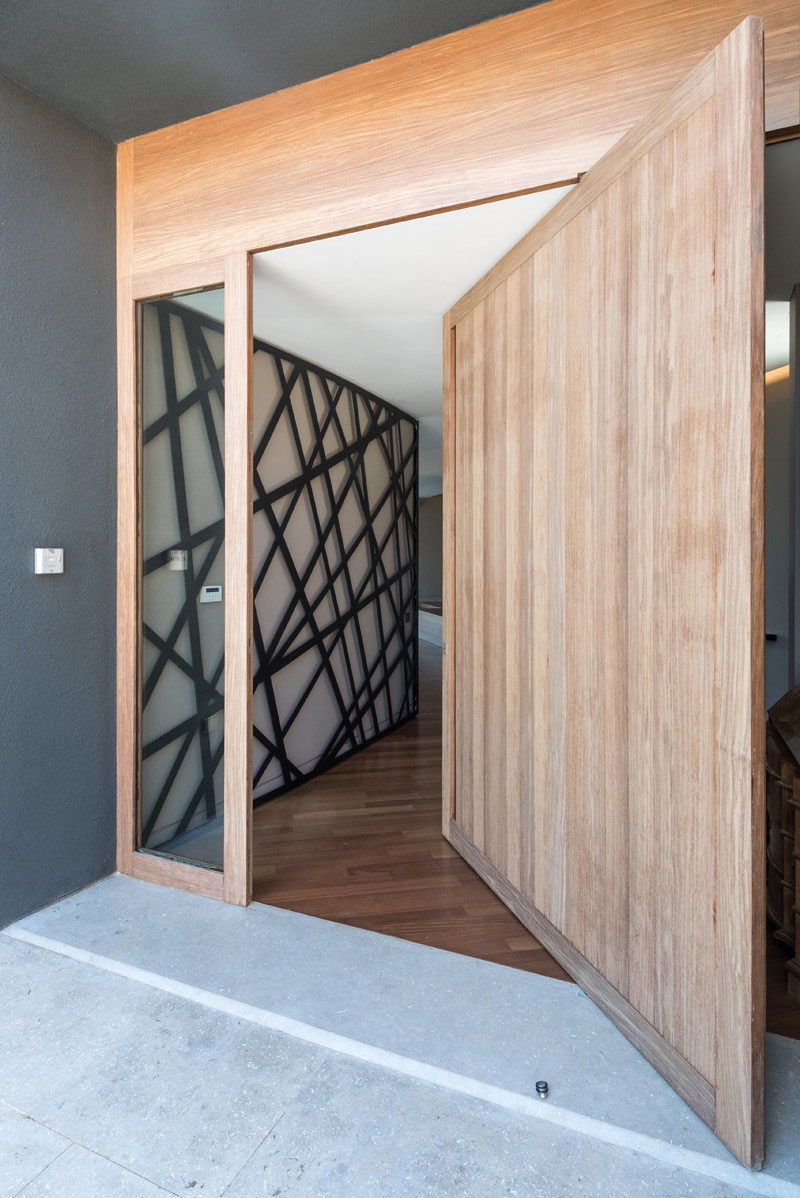 ---
11. This horizontally paneled dark wood door is made from the same wood that covers the walls of the entry way, creating a unified appearance.
---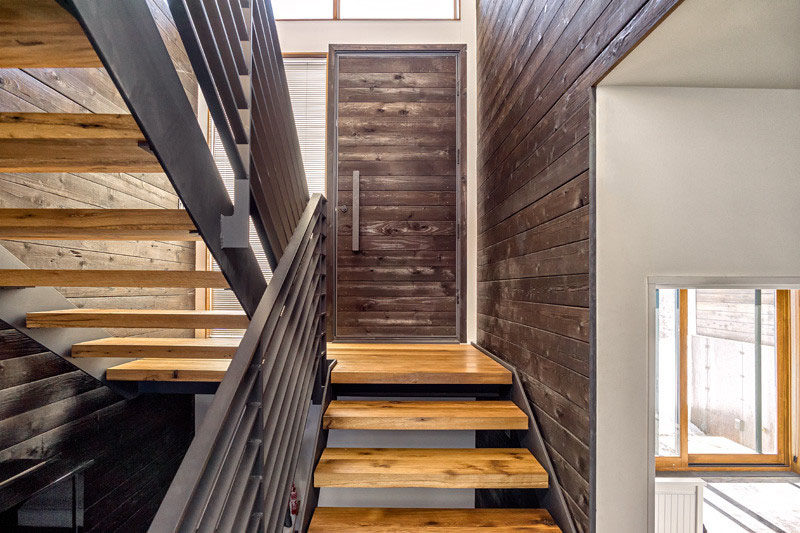 ParkCity Design + Build designed this modern house near the Park City area of Utah. Photography by George Oakley.
---
12. This tall front door features horizontally placed wooden panels and a thin metal door handle.
---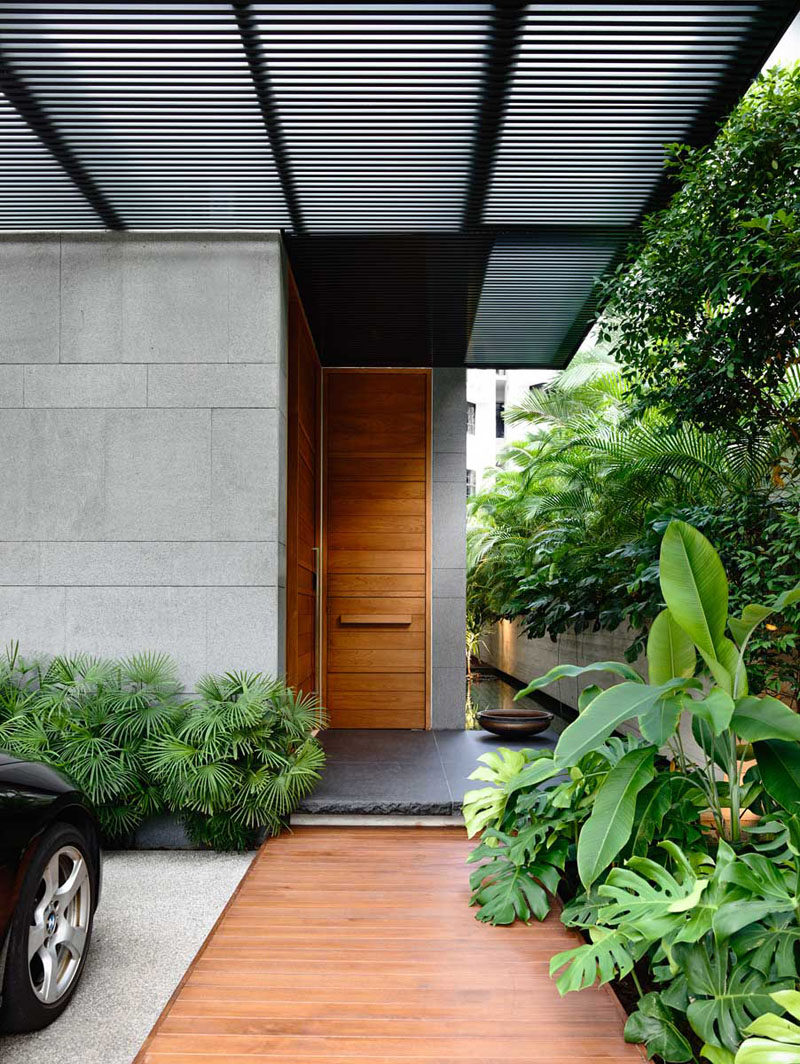 ---
13. Light wood strips arranged in a geometric fashion make up these 23 foot tall doors that lead into the study of the home, while sculptural metal door handles help you pry the doors open.
---