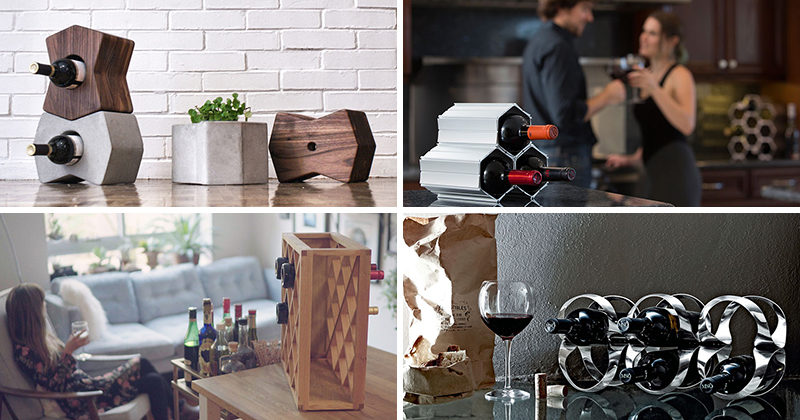 While it's important that everything in your home have it's own place, wine is one of those things that really, really needs it's own place. An entire room dedicated to your wine collection may be out of the question for many but standing your bottles in a jumbled mess on the counter won't work either.
To help you out we're sharing 13 wine organization solutions to help keep your wine both organized and stylish.
---
1. These wood and concrete wine bottle holders can be used alone or stacked on top of each other to create a modular wine storage system.
---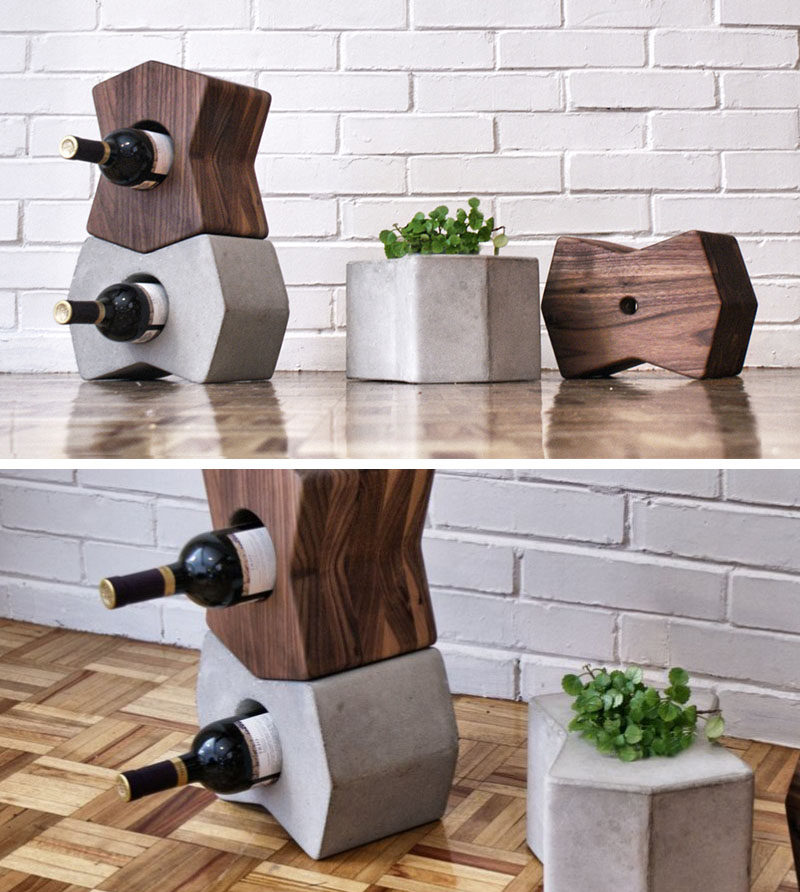 ---
2. Trick your guests by storing your wine in this wine rack that makes parts of the bottles seem to disappear.
---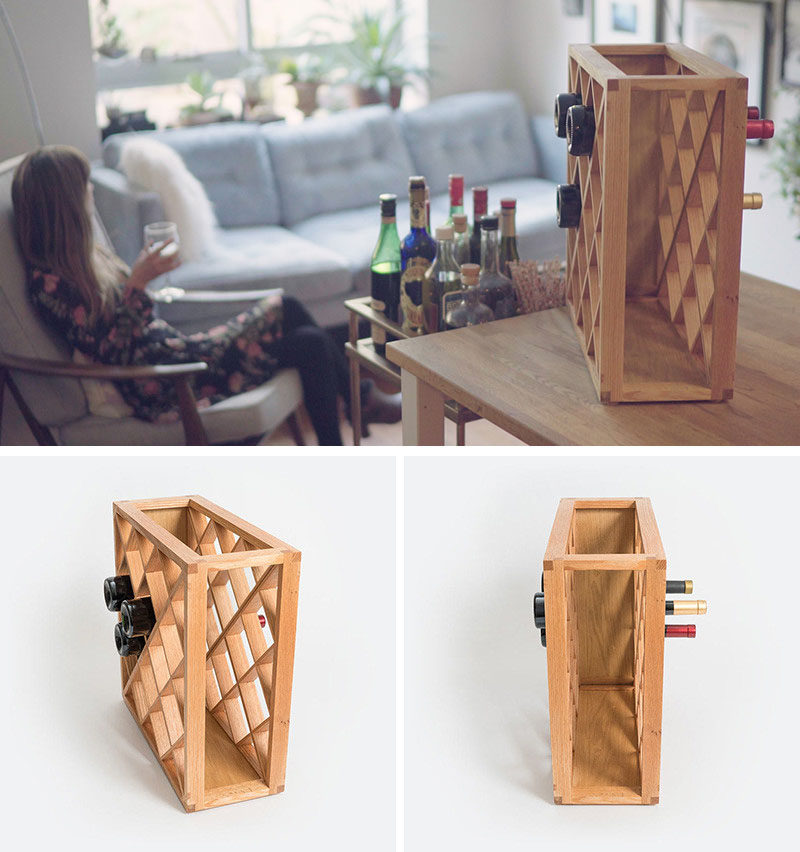 Tony Potter designed this wine rack that makes bottles disappear.
---
3. These stackable concrete wine holders look great whether they're standing by themselves or stacked up to create a entire storage system.
---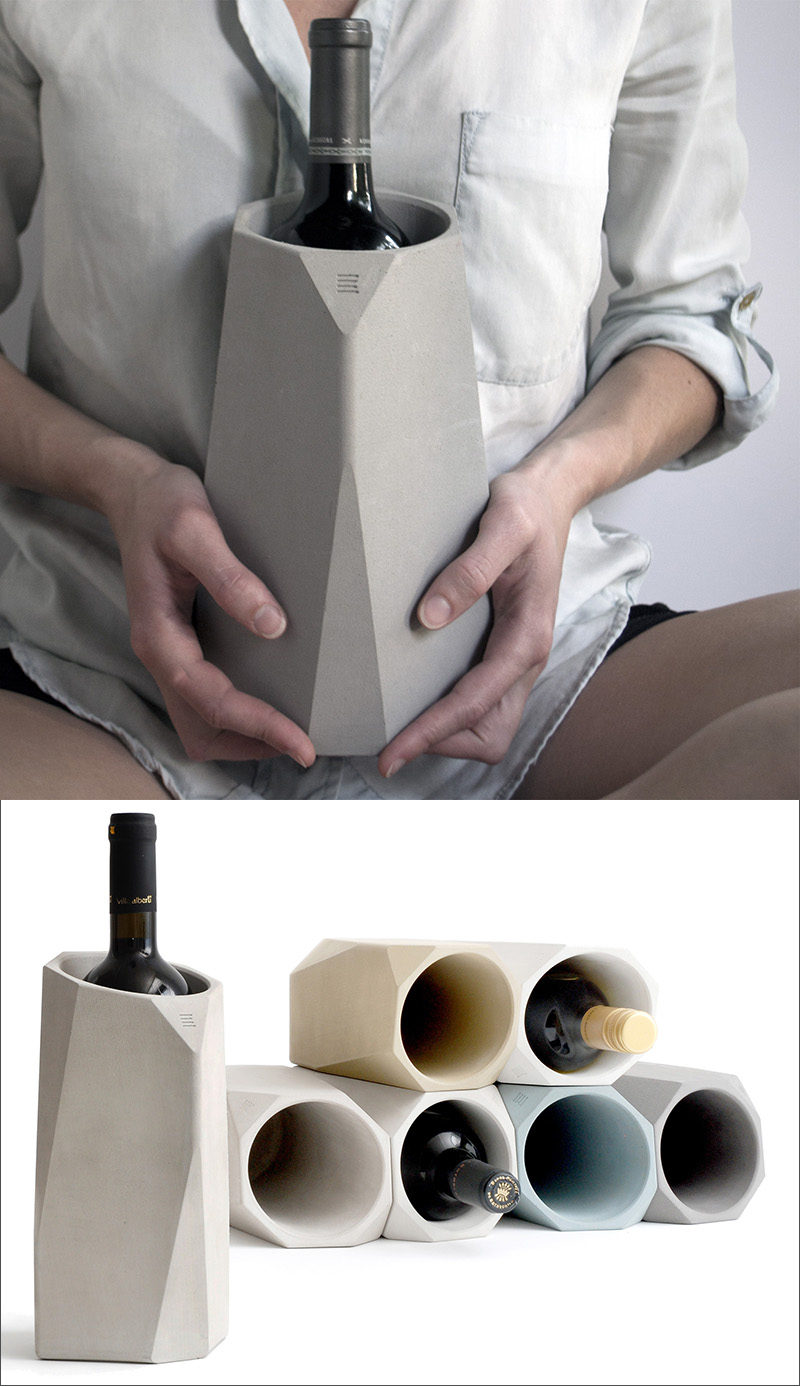 ---
4. Hexagonal interlocking give this wine storage system a look similar to that of a honeycomb found in bee hives, giving rise to the name WineHive.
---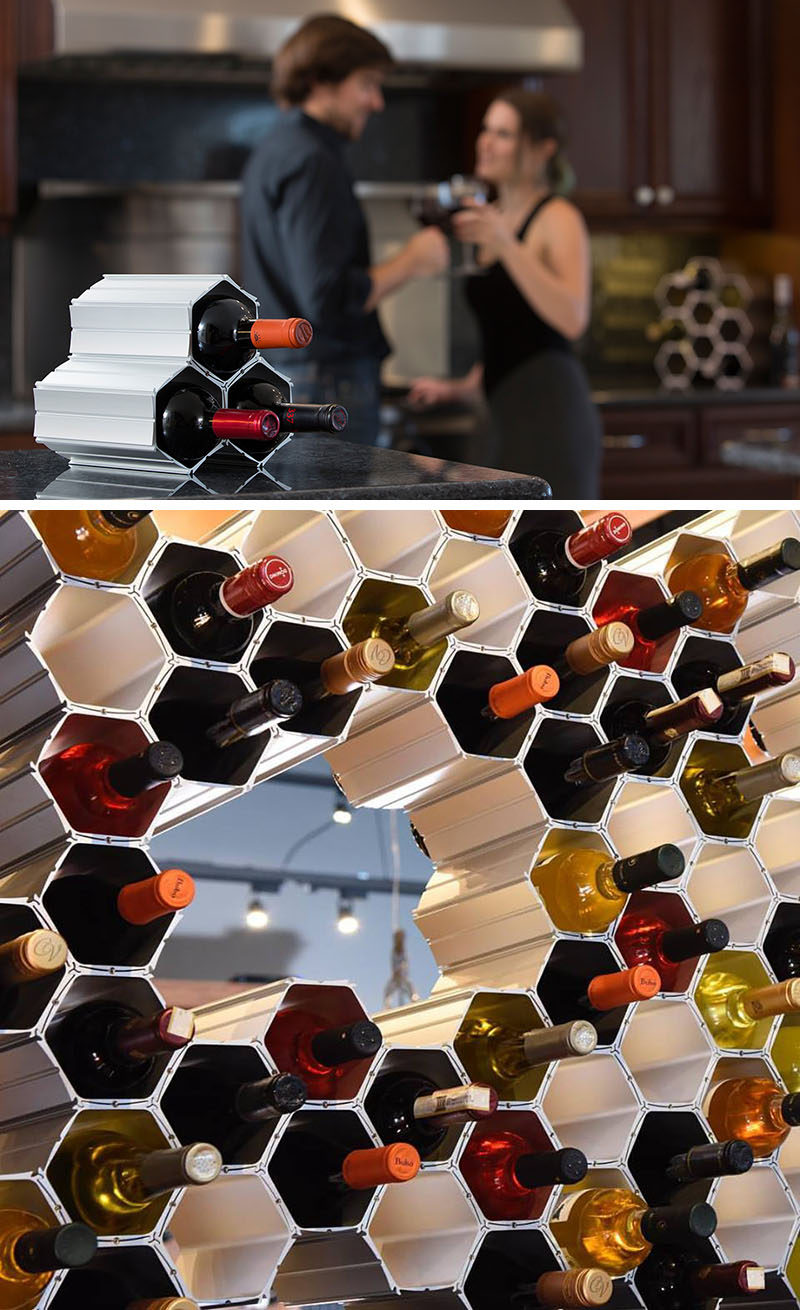 John Paulick designed the WineHive.
---
5. Include a metal wine rack on your kitchen wall to keeps your favorite bottles right within reach.
---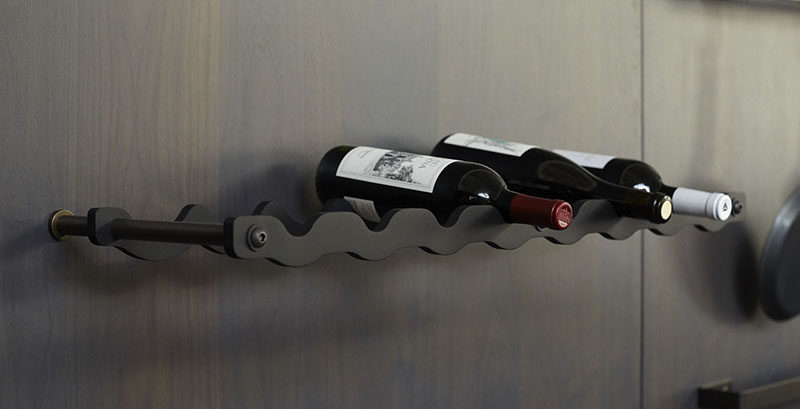 This wine rack is one of the modules available as part of the Henrybuilt Opencase system.
---
6. A steel wine wheel like this one adds a unique design piece to your home and creates a stylish spot to store your bottles.
---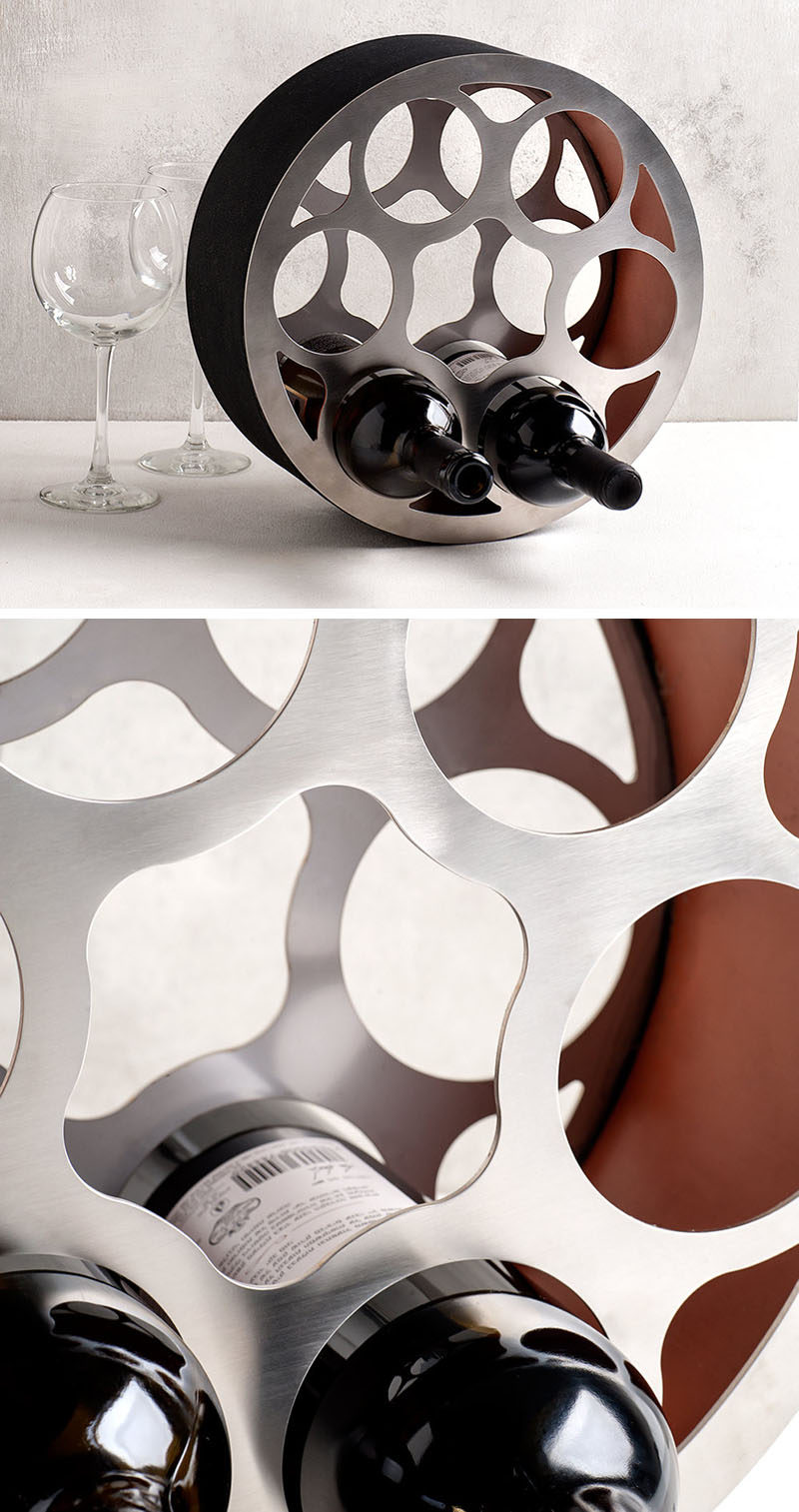 Modern wine rack wheel from Stur Lesi
---
7. This sleek copper wine rack can hold 11 bottles of wine within the hexagons on both sides.
---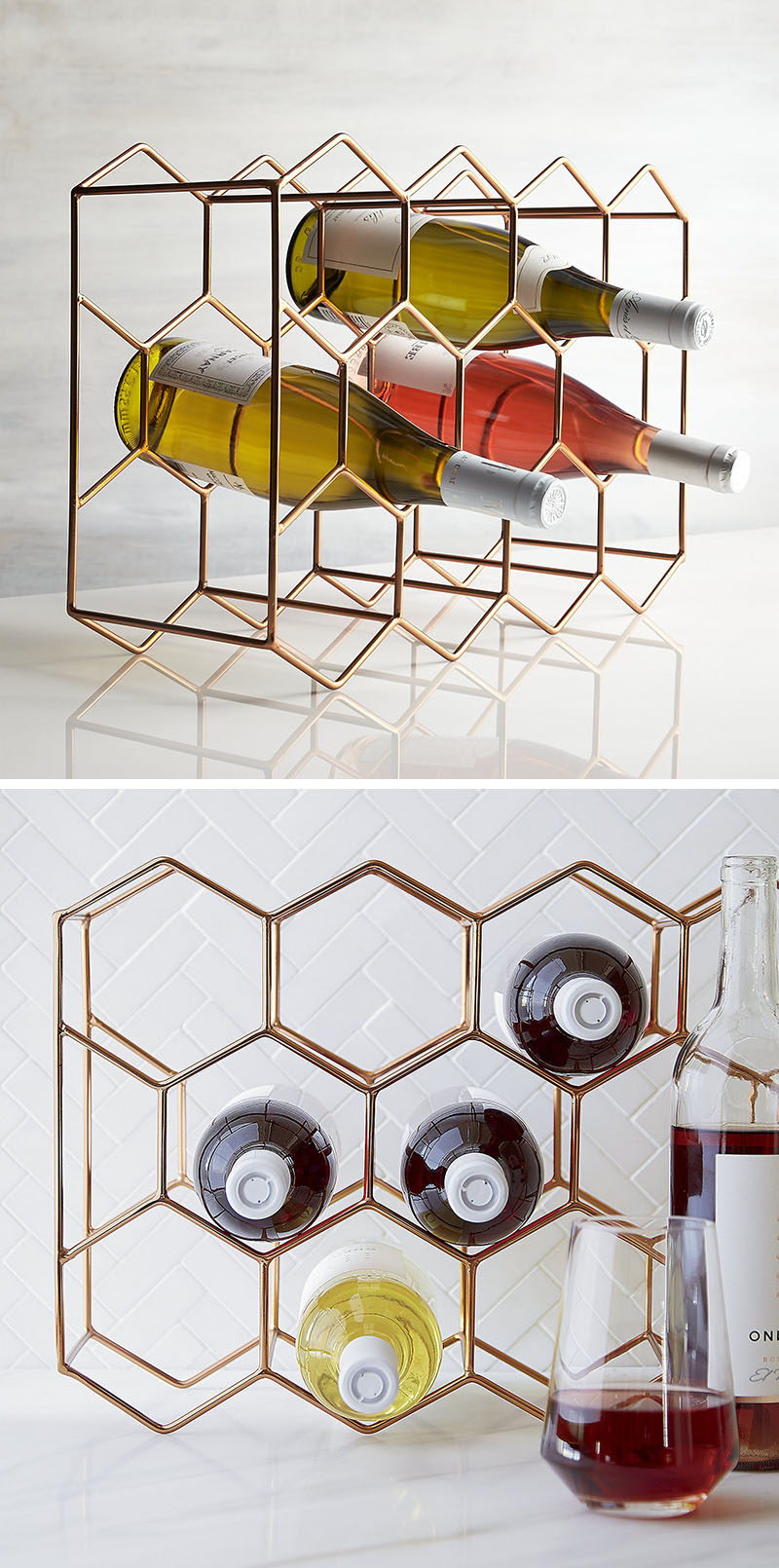 11-Bottle Wine Rack Copper from Crate&Barrel.
---
8. This sculptural wine rack makes your wine bottles part of a unique visual display that can sit right on your kitchen counter.
---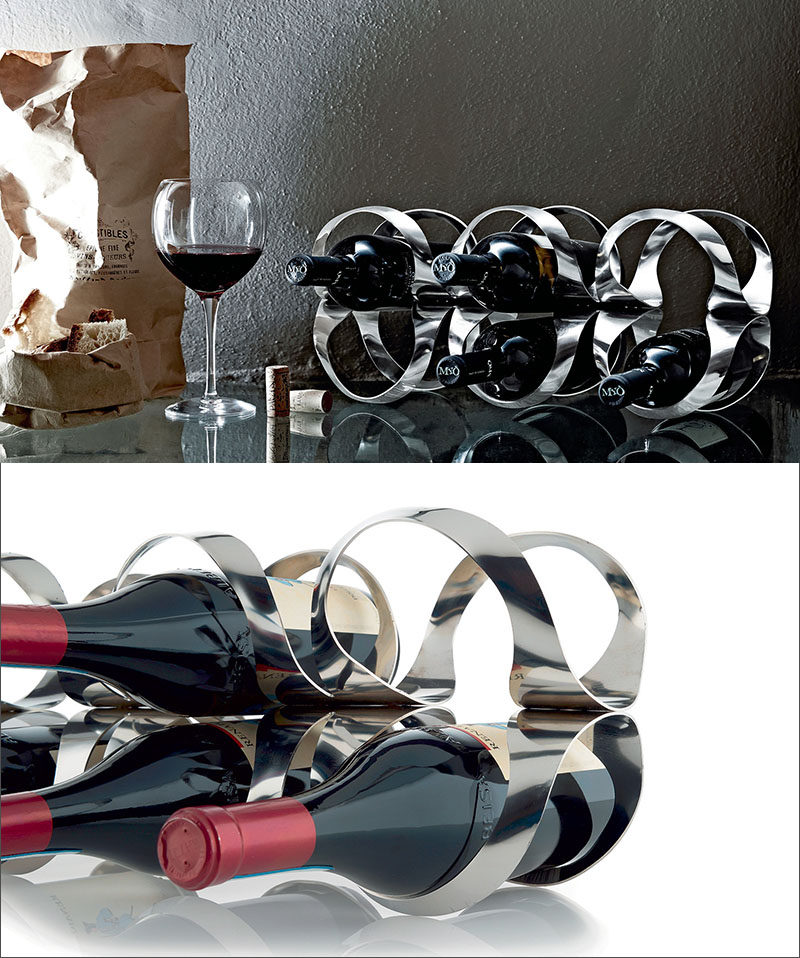 ---
9. These modern wine racks are made from strong EFF foam, making them light enough to be hung on the wall and stacked on top of each other in an endless number of configurations.
---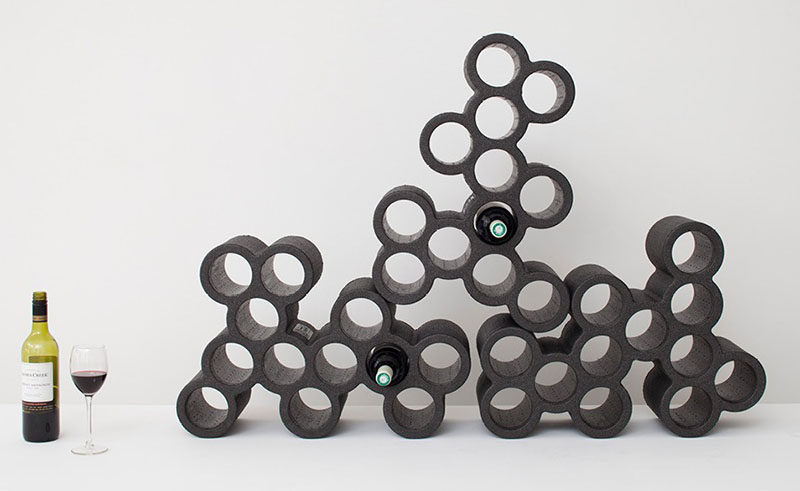 Robert Bronwasser designed this modern wine rack. Available from Goods.
---
10. A single one of these matte black geometric wine racks lets you store 5 bottles of your favorite wine, but stack more of the holders on top of each other and you can store as much wine as you like.
---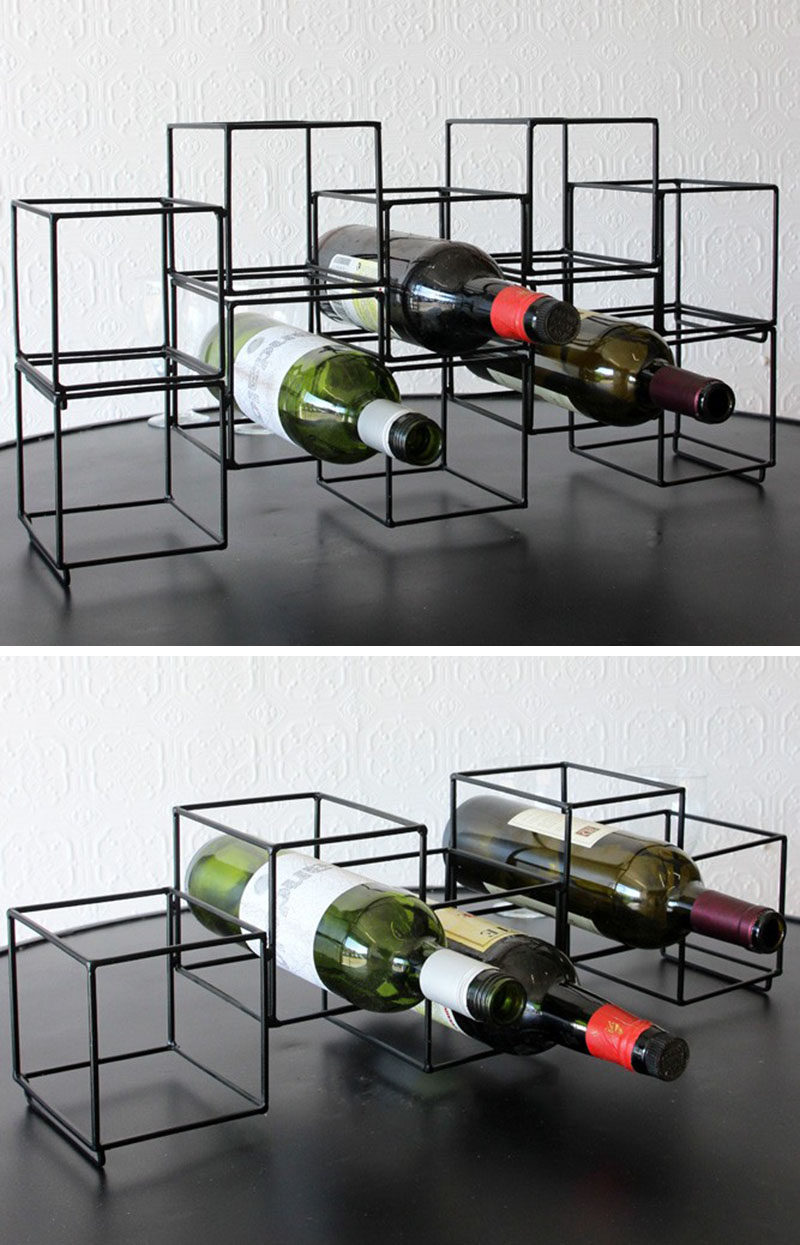 Square Matt Black Geo Wine Bottle Rack from Rockett St George.
---
11. A minimalist cork hanging wine rack lets you store your wine up a little higher and makes use of empty wall space.
---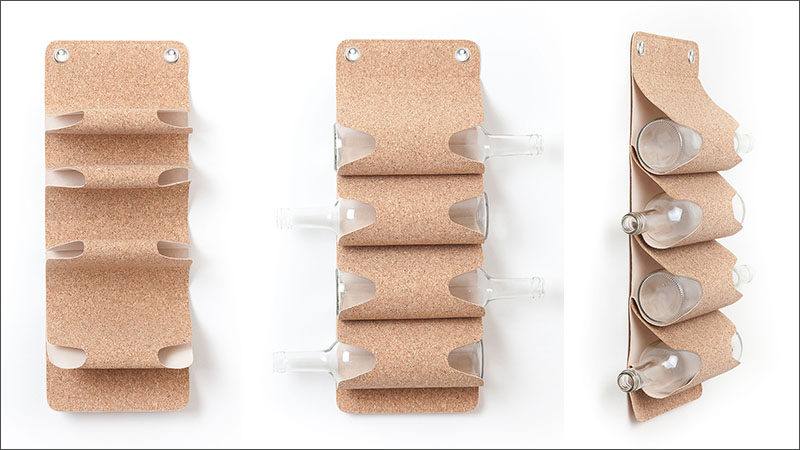 Mr. Butler wine rack from Amara
---
12. Again, this wall mounted wine rack lets you make use of extra space on your walls but has the added bonus of letting you see exactly which wine you're grabbing without having to pull them all out.
---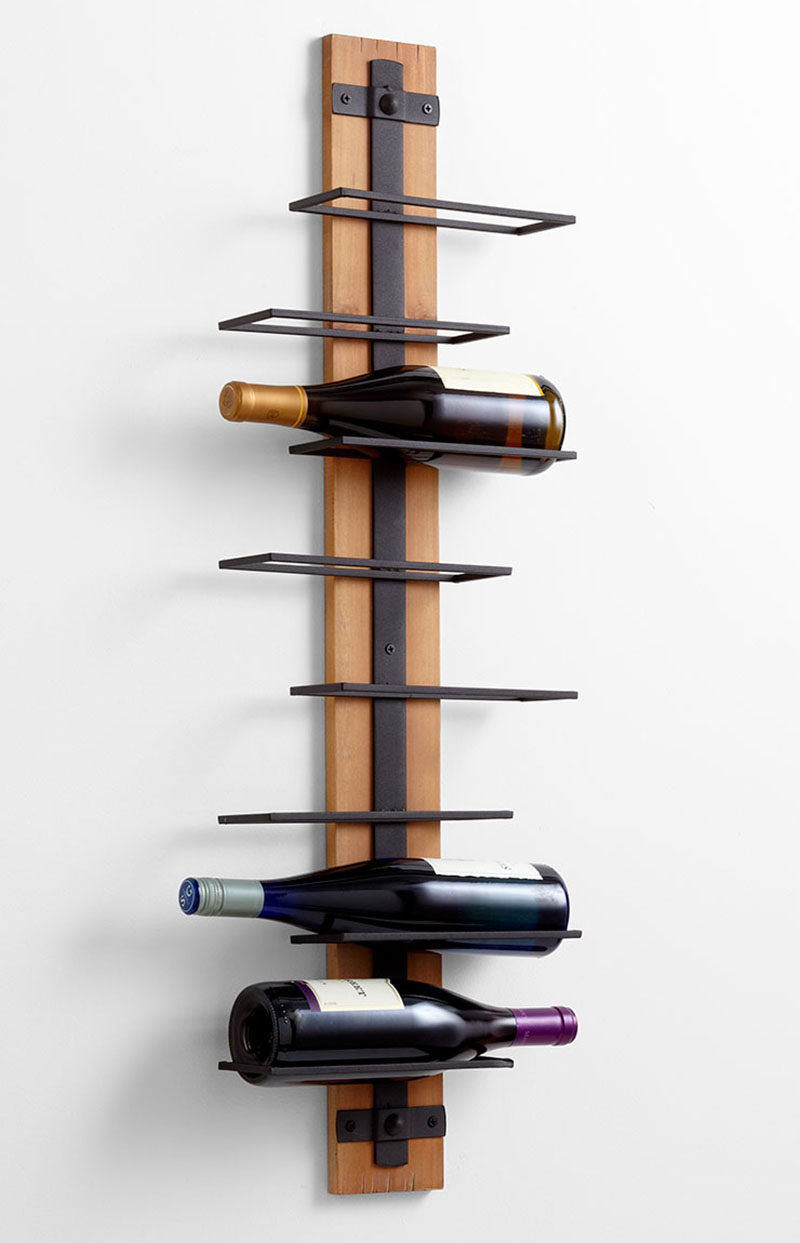 Staggered Wine Rack from Cyan Design.
---
13. This standing wood wine rack holds 12 bottles of wine comfortably and keeps them off both the counters and the walls.
---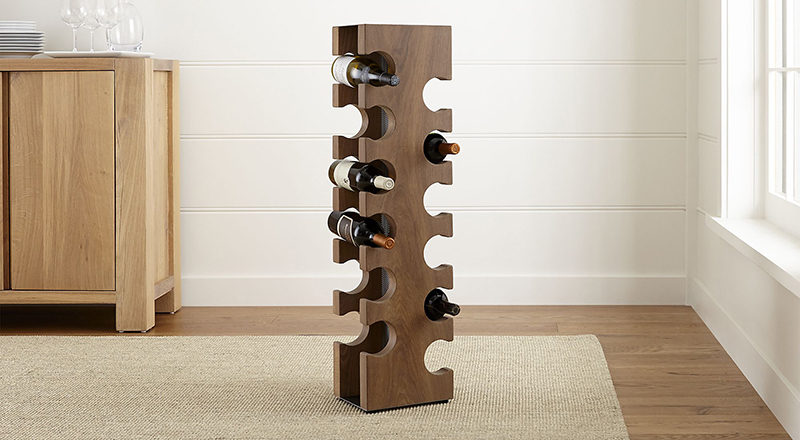 Big Sur Smoke 12-Bottle Standing Wine Rack from Crate&Barrel.