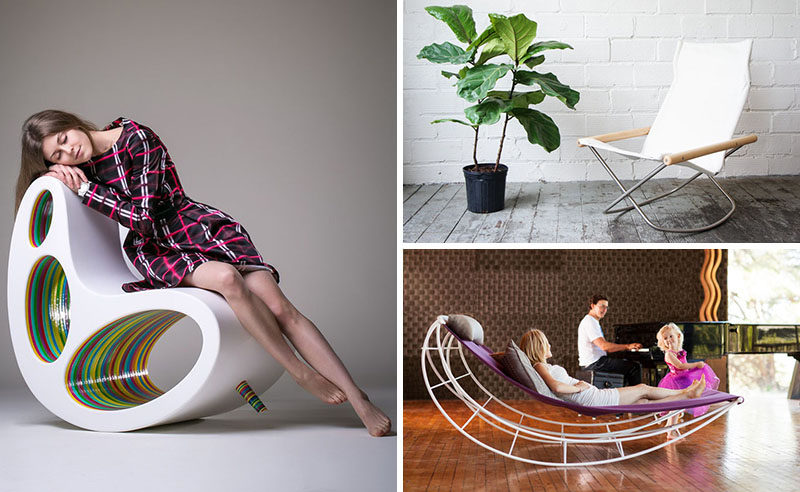 It's time to forget all the standard and conventional rocking chairs you've ever seen, because here are 14 examples of creative designs for modern rocking chairs.
1. The seat of this modern rocking chair is suspended between the wire mesh that makes up the sides of chair.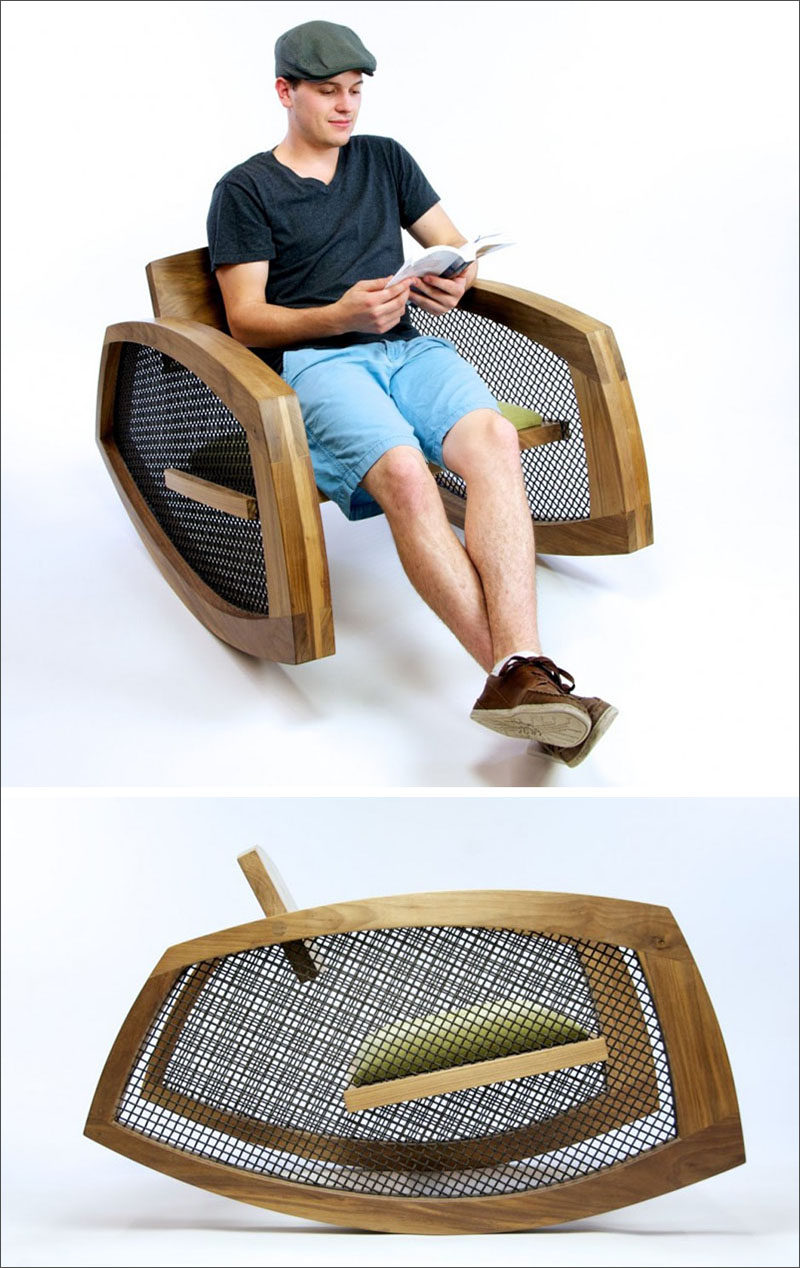 2. This lounge rocking chair lets you properly sprawl out while gently rocking you back and forth.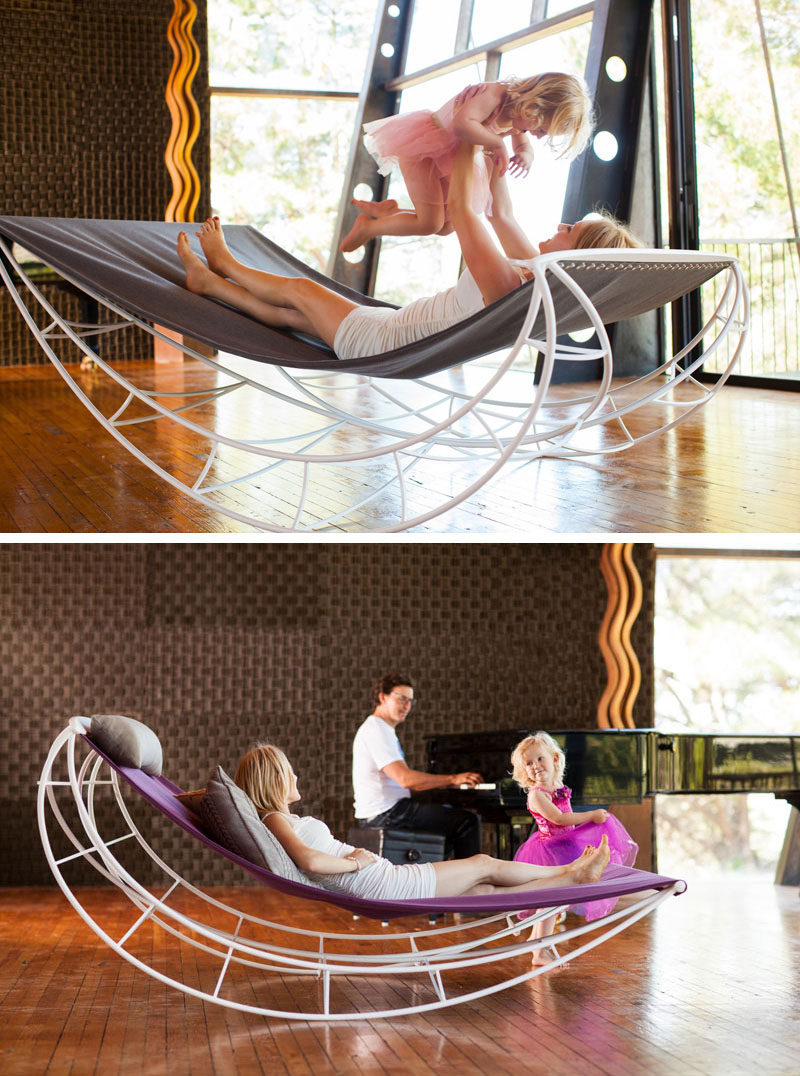 See more photos of this chair designed by Jules and Jason Henry of SVEGLIO. Photography by Michelle Magdalena Maddox.
3. The bottom of this concrete and leather chair is rounded just enough to create a soft rock when you sit in it.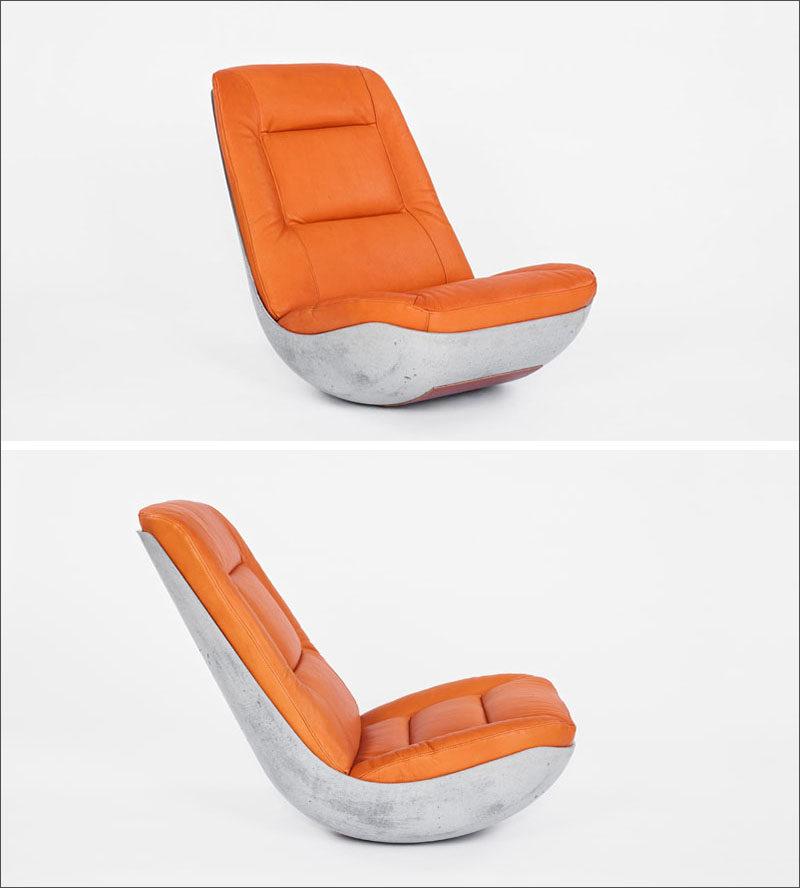 4. Colorfully painted wood can be seen through the holes in the body of this rocking chair, and on the front peg that can be removed for more intense rocking.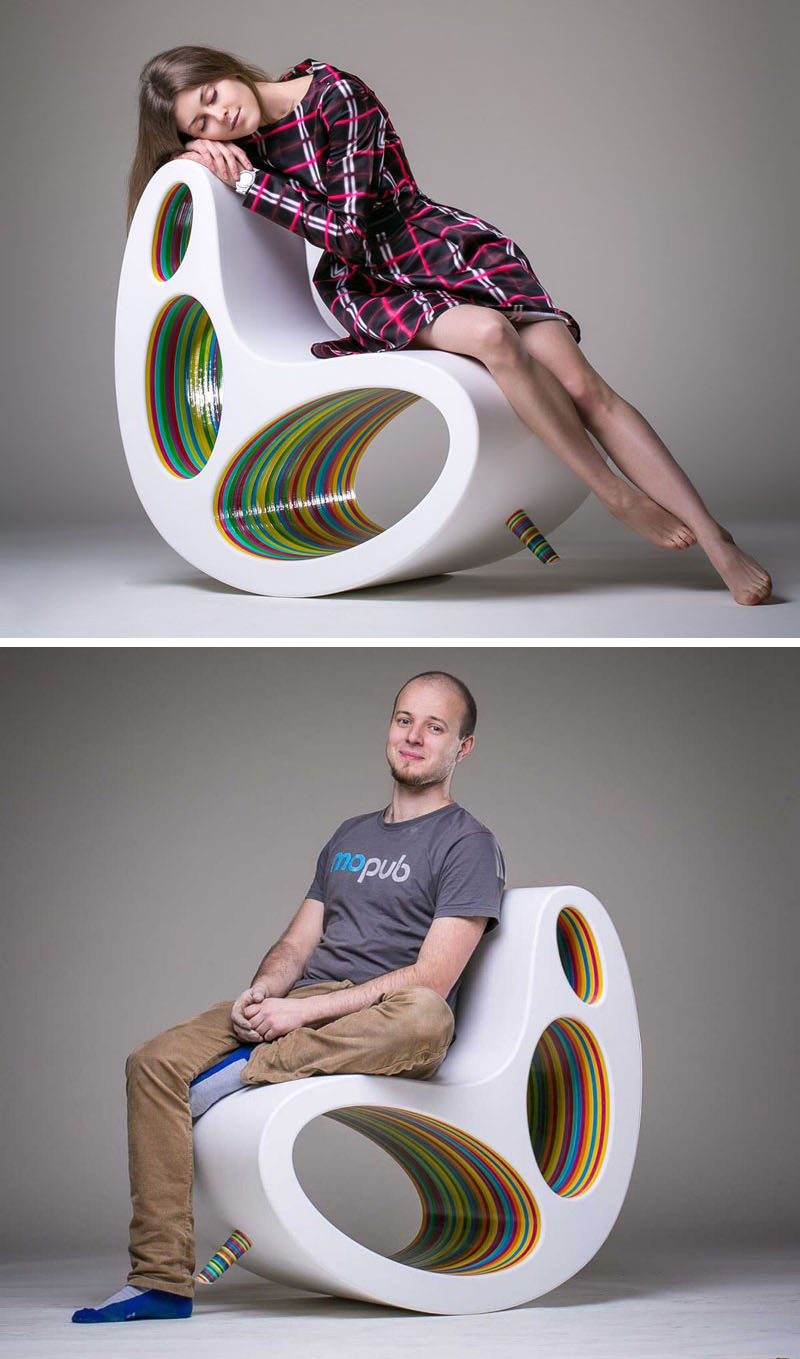 5. The super high sides and back of this rocking chair and the felt around it create a temporary escape from the rest of the world.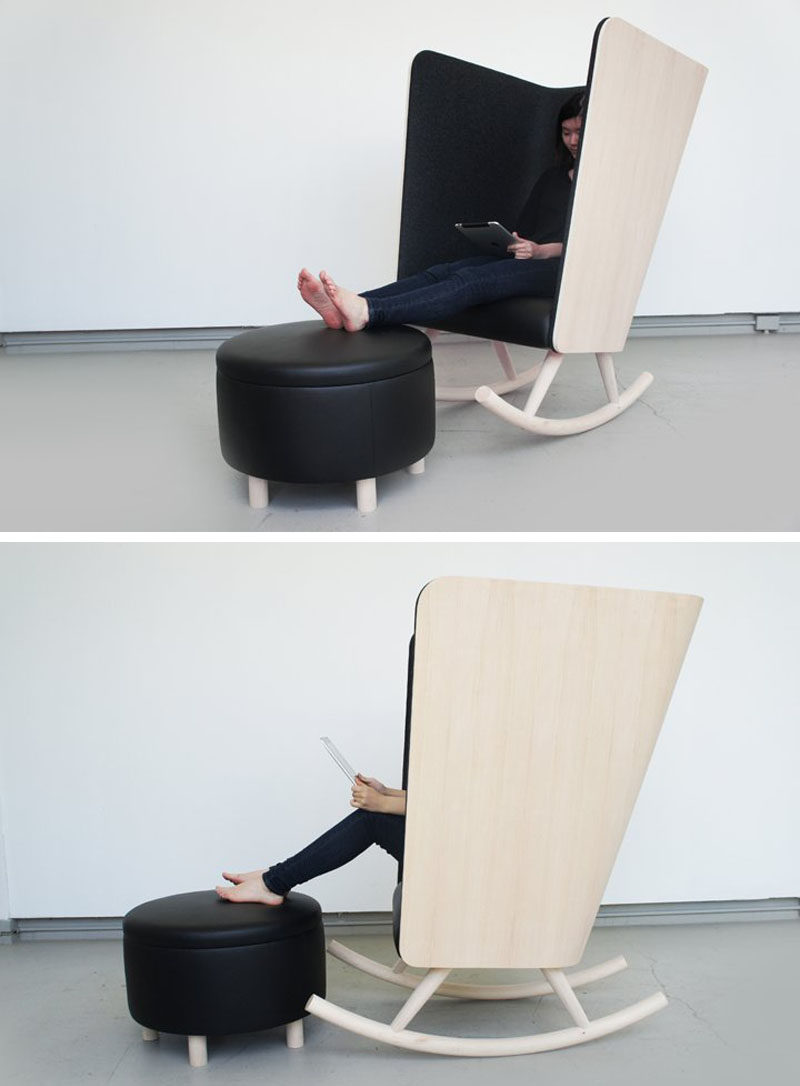 6. The minimal design of this modern rocking chair makes it the perfect addition to any reading corner.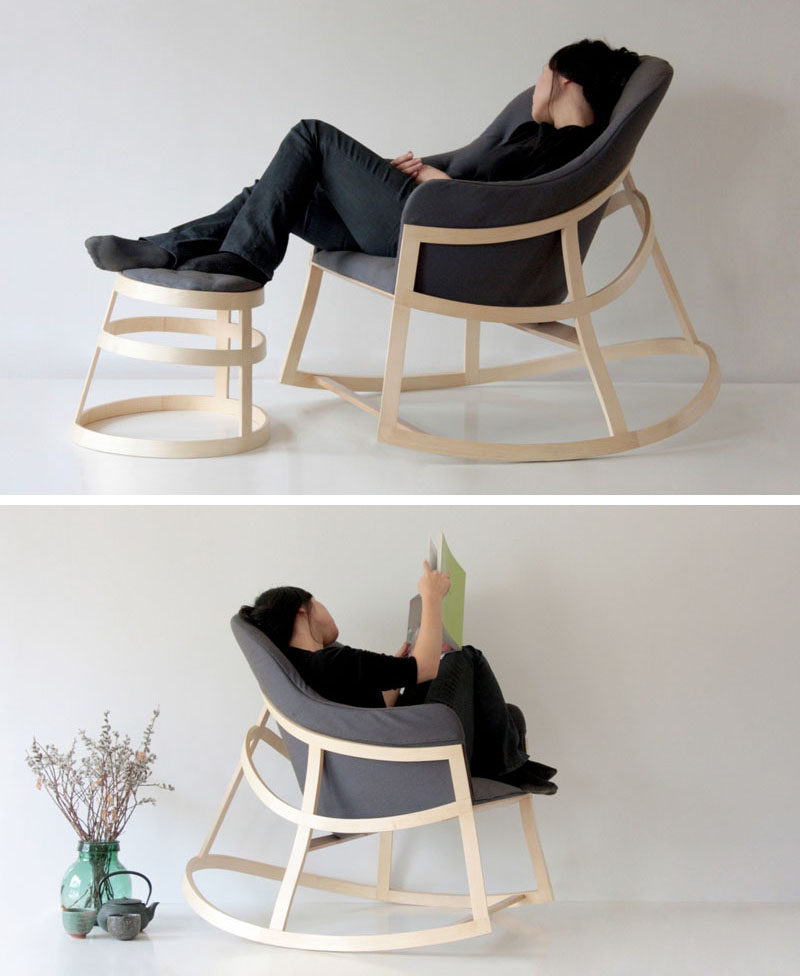 7. This rocking chair folds up to easily be stored away or moved from one place to another.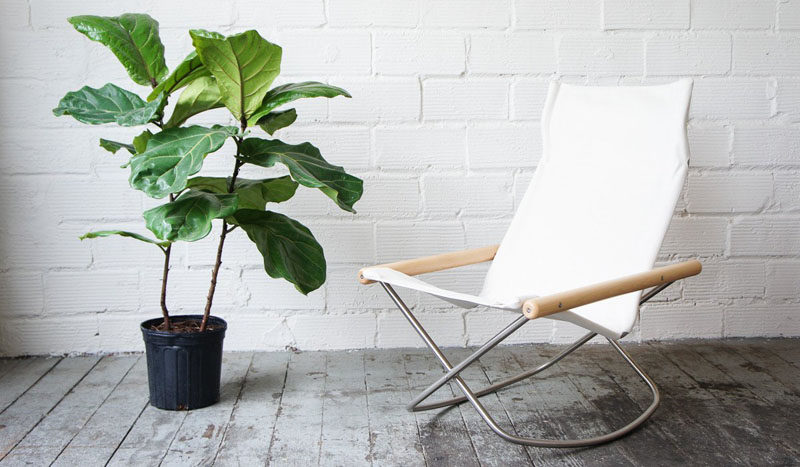 8. The open sides and floating seat of this rocking chair give it a modern feel while the dark wood makes it warm and inviting.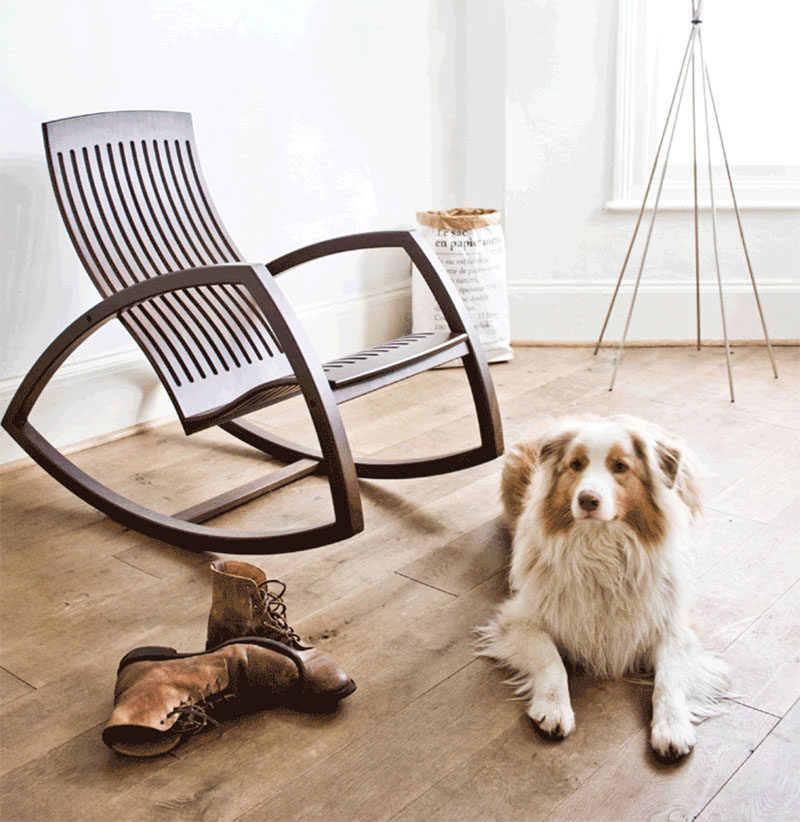 9. The polypropylene body of this rocking chair can be warmed up by a soft lambskin and comfortable neck pillow.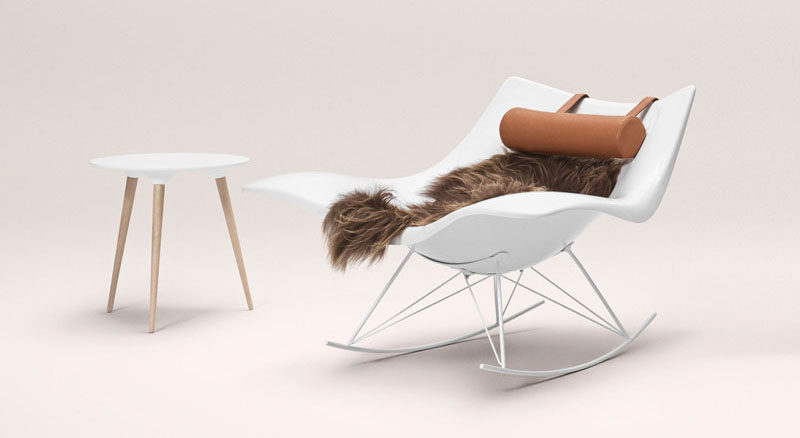 10. The tall back on this rocking chair gives it plenty of support and makes it great in a nursery.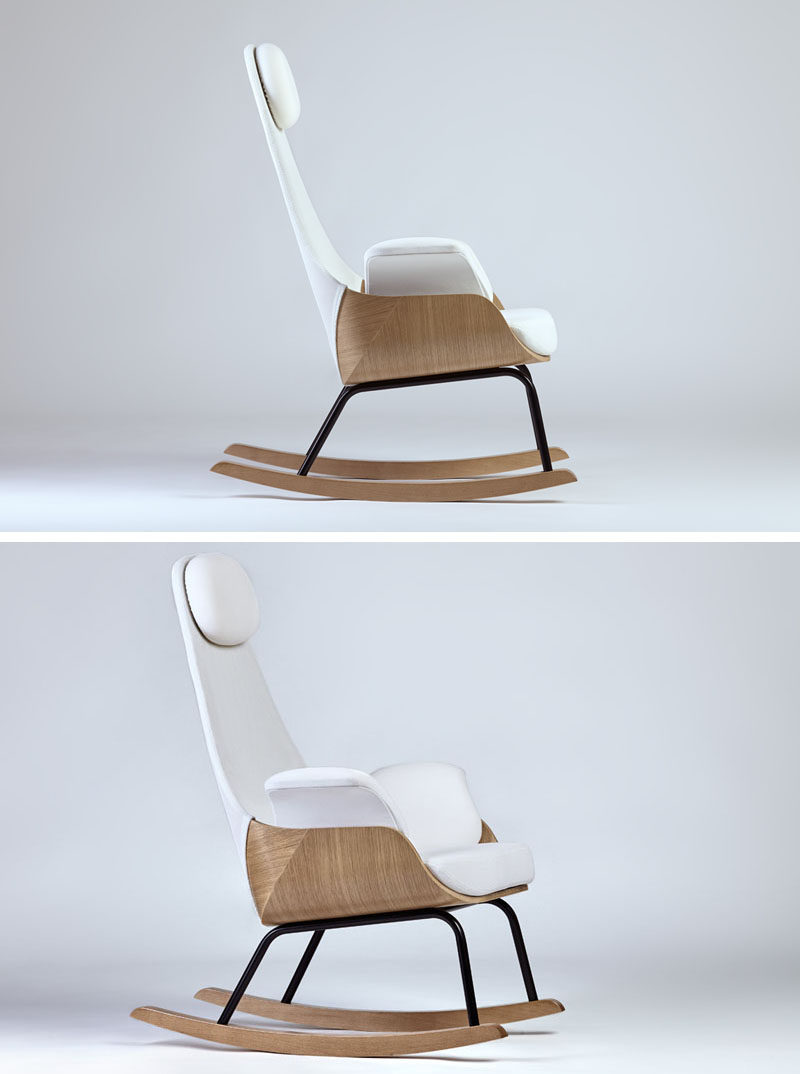 11. This sculptural wood rocking chair is both a stylish seating solution and a piece of modern artwork.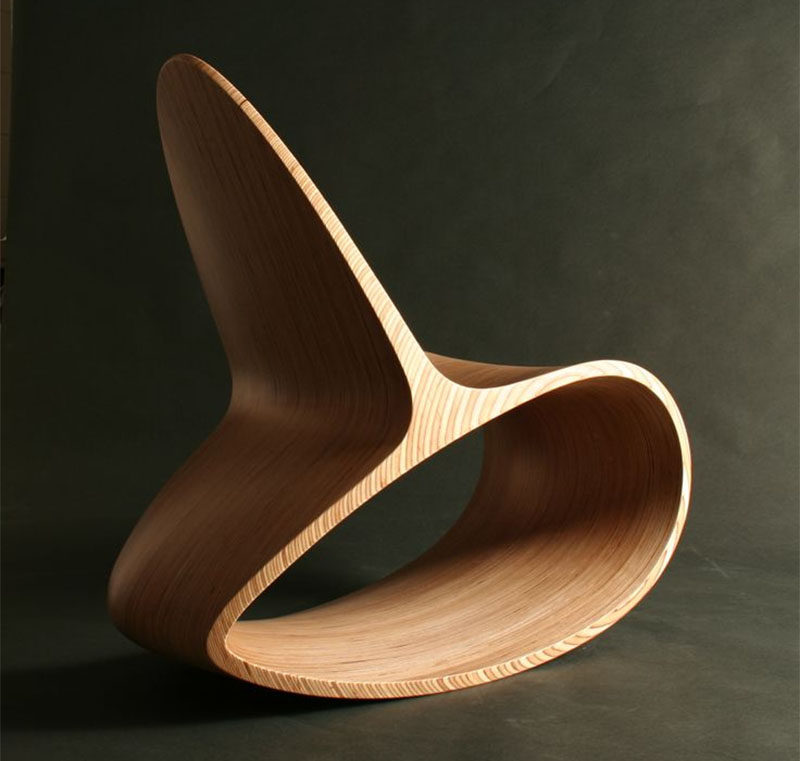 Modern Ocean Rocker Chair by Jolyon Yates
12. This armless rocking chair with a wood base and an extra wide seat lets you really relax in style.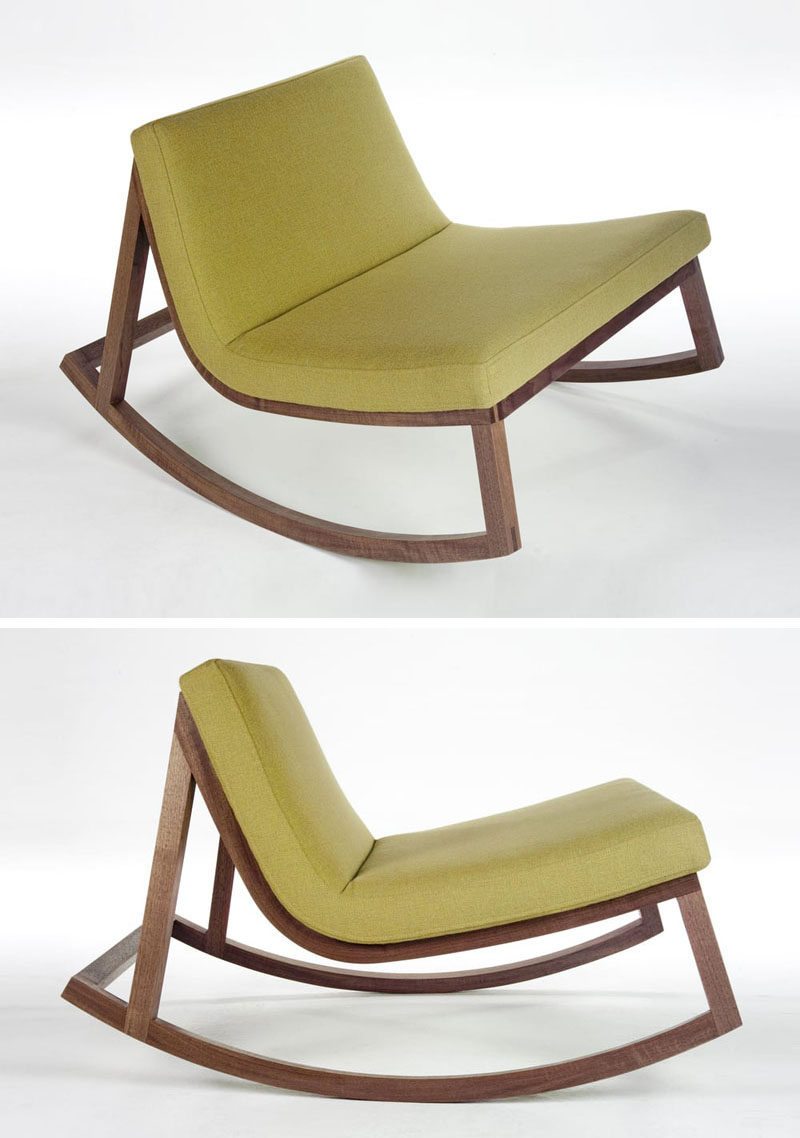 13. These rocking chairs come in fun colors to create more modern look to fit into any contemporary home.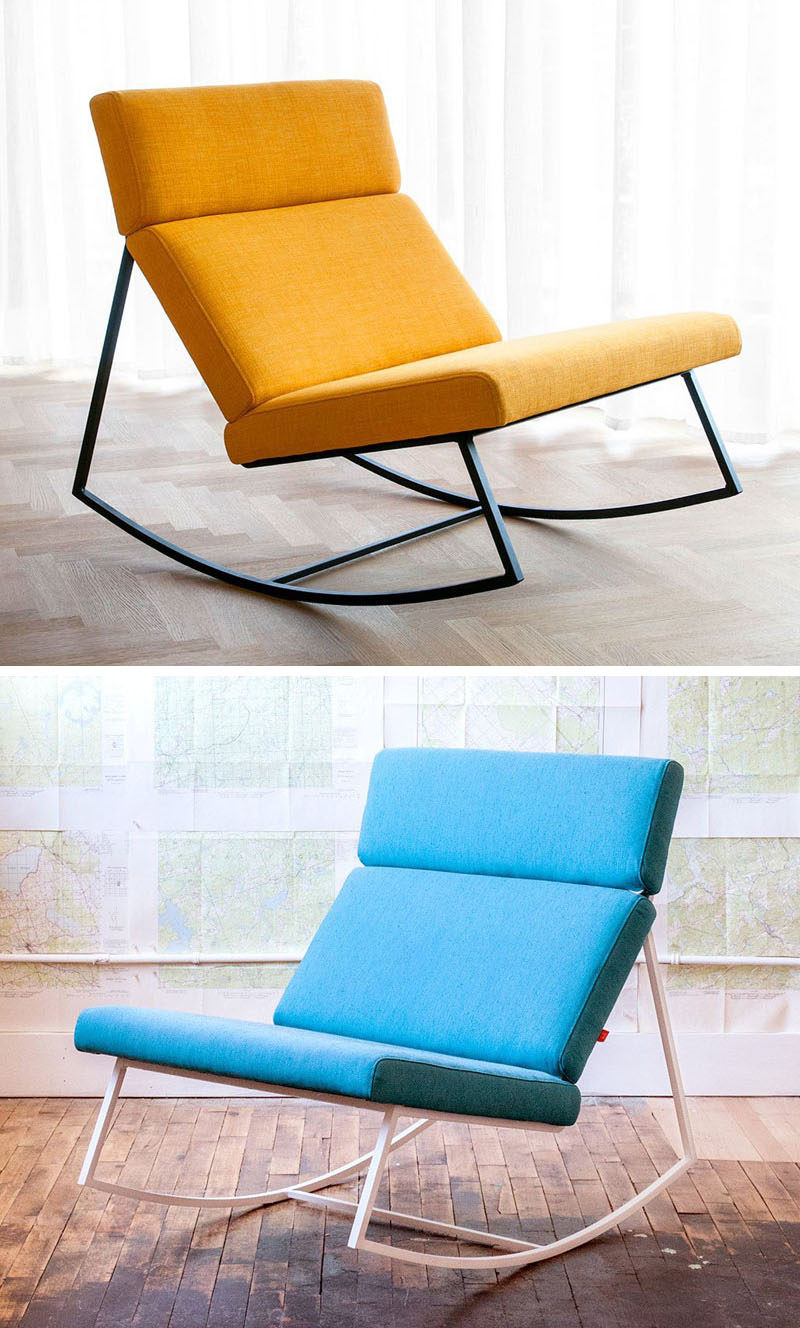 GT Rocker from Gus*
14. This slightly uneven chair gives it the ability to rock softly back and forth.