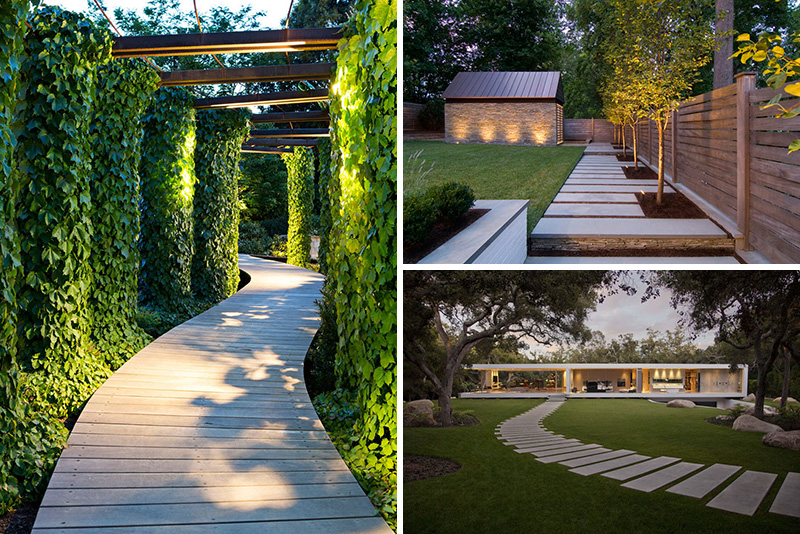 Backyard walkways and paths are a great way to connect parts of your yard and create separate areas within it. Today we're sharing 14 examples of modern backyard walkways that add a creative element to the landscape design, and work to both connect and divide the yard.
---
1. Square pavers arranged geometrically in the backyard of this home create a distinctive walkway through and around the yard.
---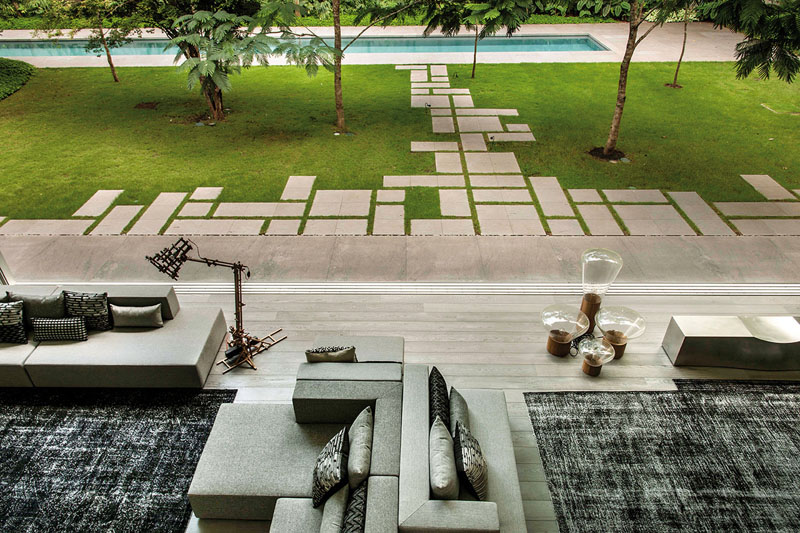 ---
2. A short walkway, made from stained wood strips, connect two different parts of the yard in a modern, contemporary way.
---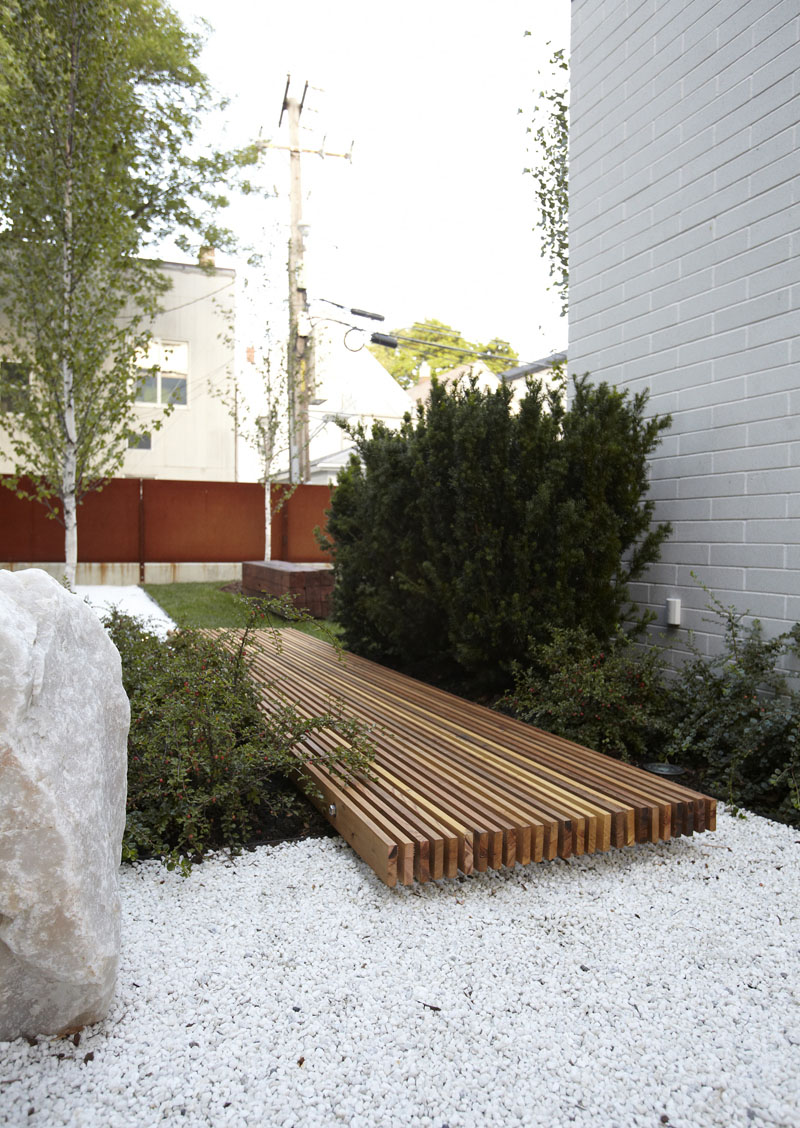 ---
3. The walkway in the yard of this home is made up of thin panels of light wood that guide you throughout the yard.
---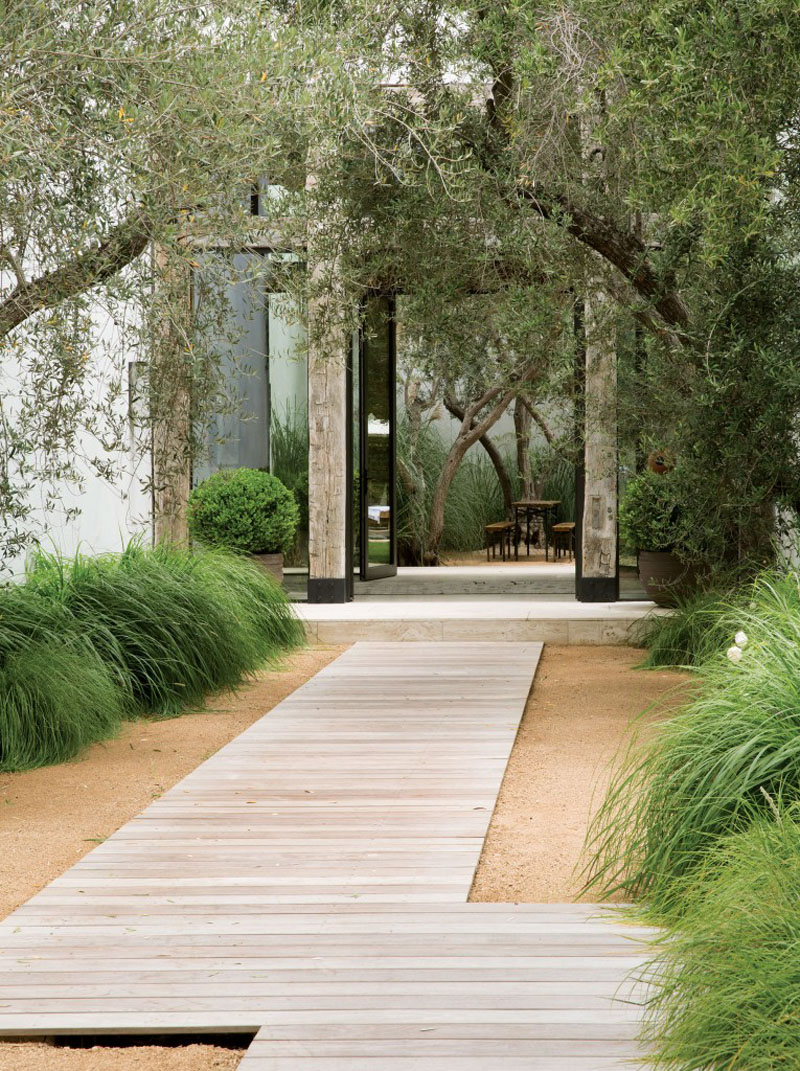 ---
4. Elevated concrete strips lead through the backyard of this seaside home out to the beach, protecting the sand and vegetation beneath it.
---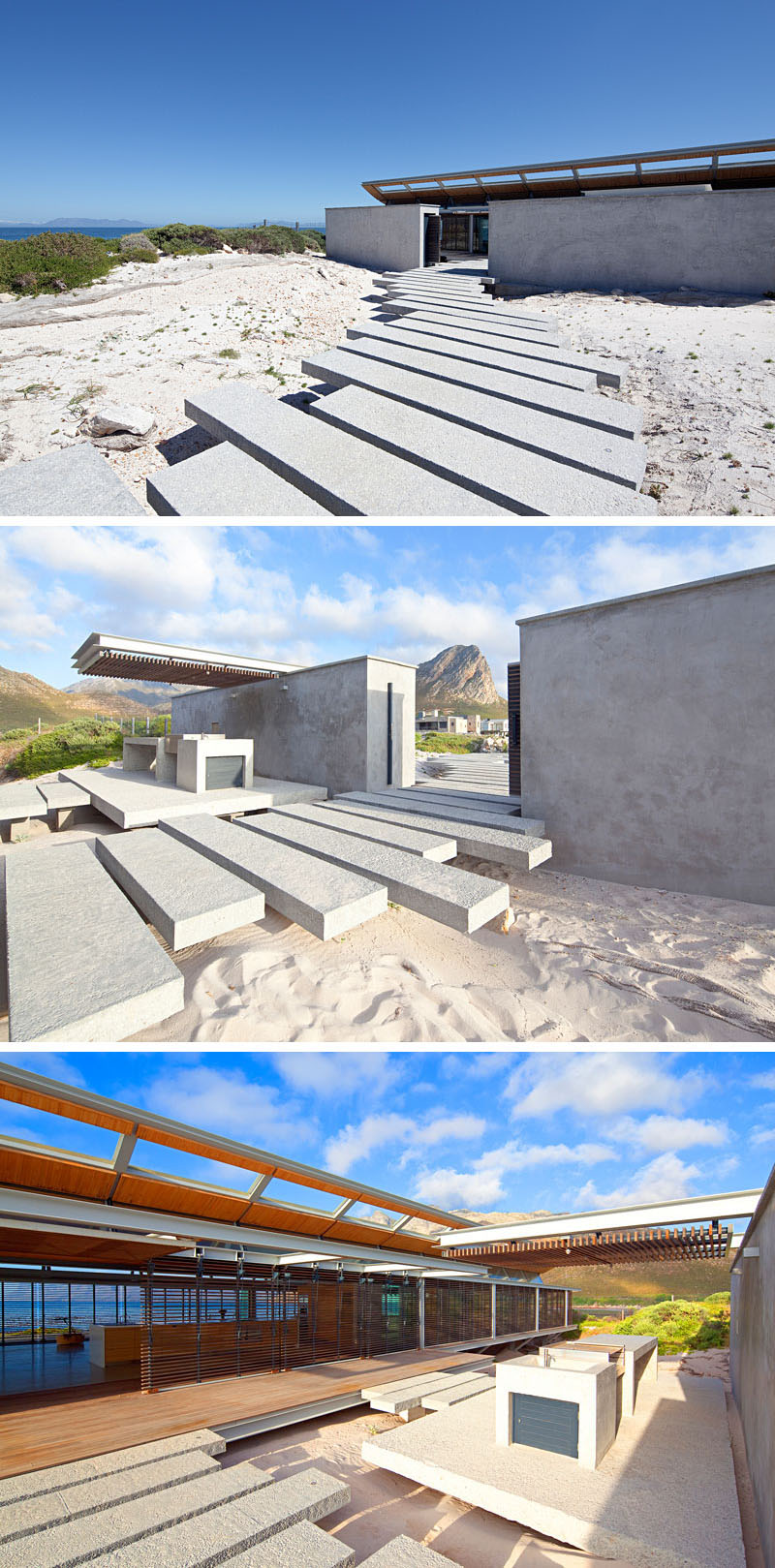 ---
5. The slightly curved wood walkway along the backyard of this home softens up the harshness of the dark exterior and gives a more natural look to the yard.
---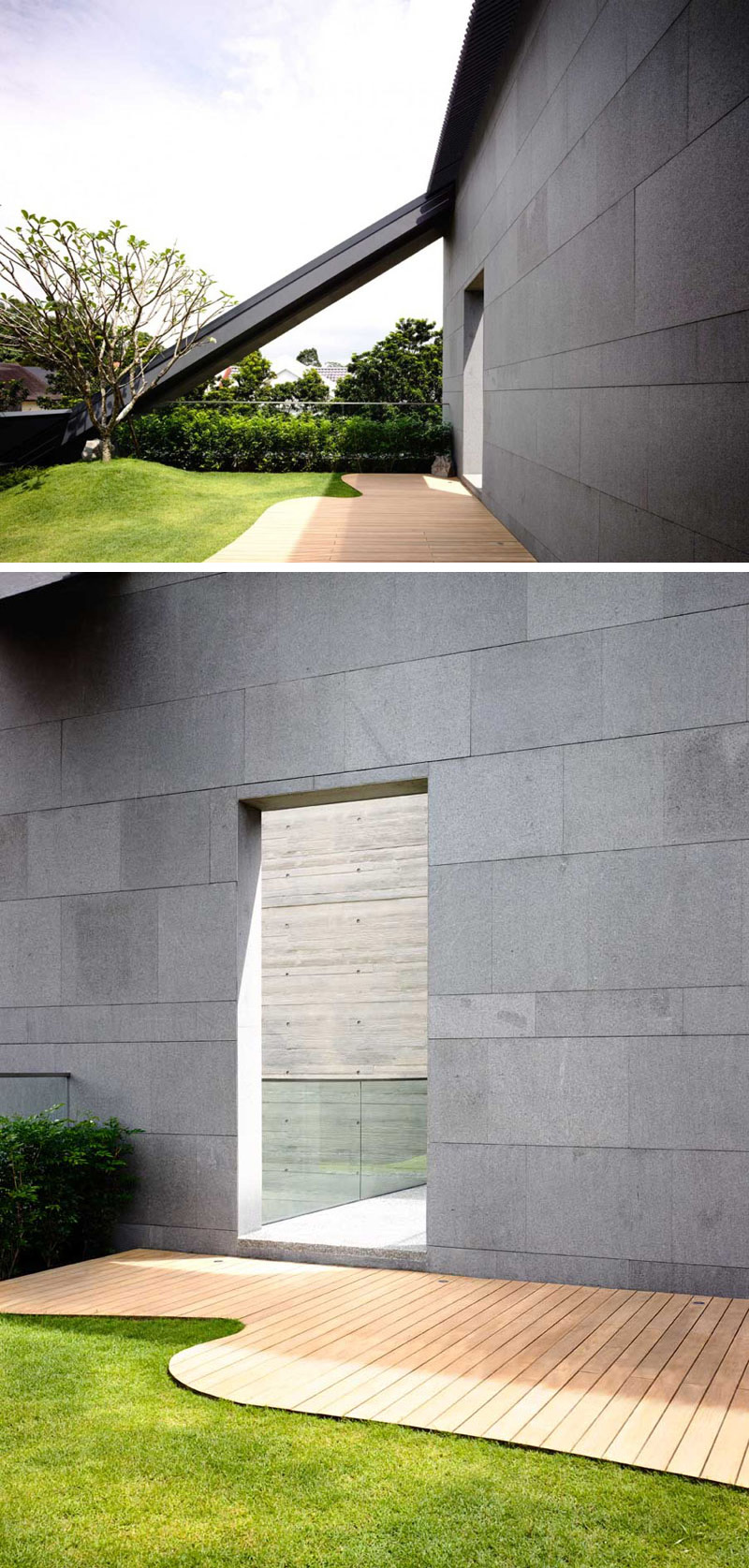 ---
6. Two strips of concrete pavers lead up to the back of this home and help to define the various sections of the yard.
---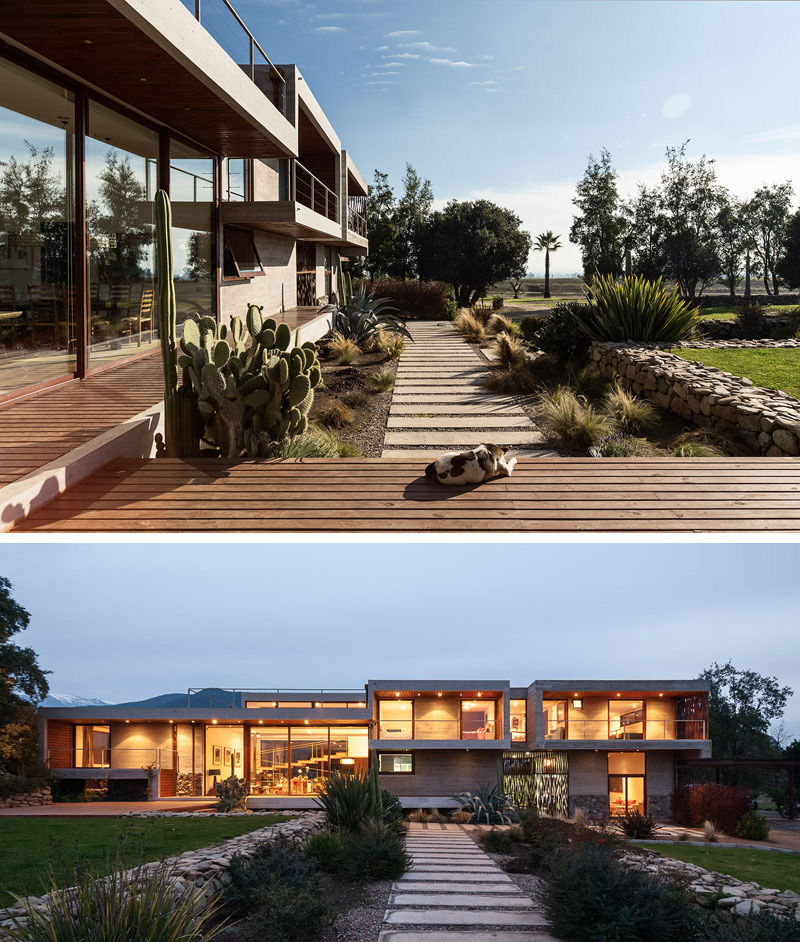 ---
7. A paved walkway runs along the side of the yard, leading from the front to the back of the yard, keeping it open and free for playing and entertaining.
---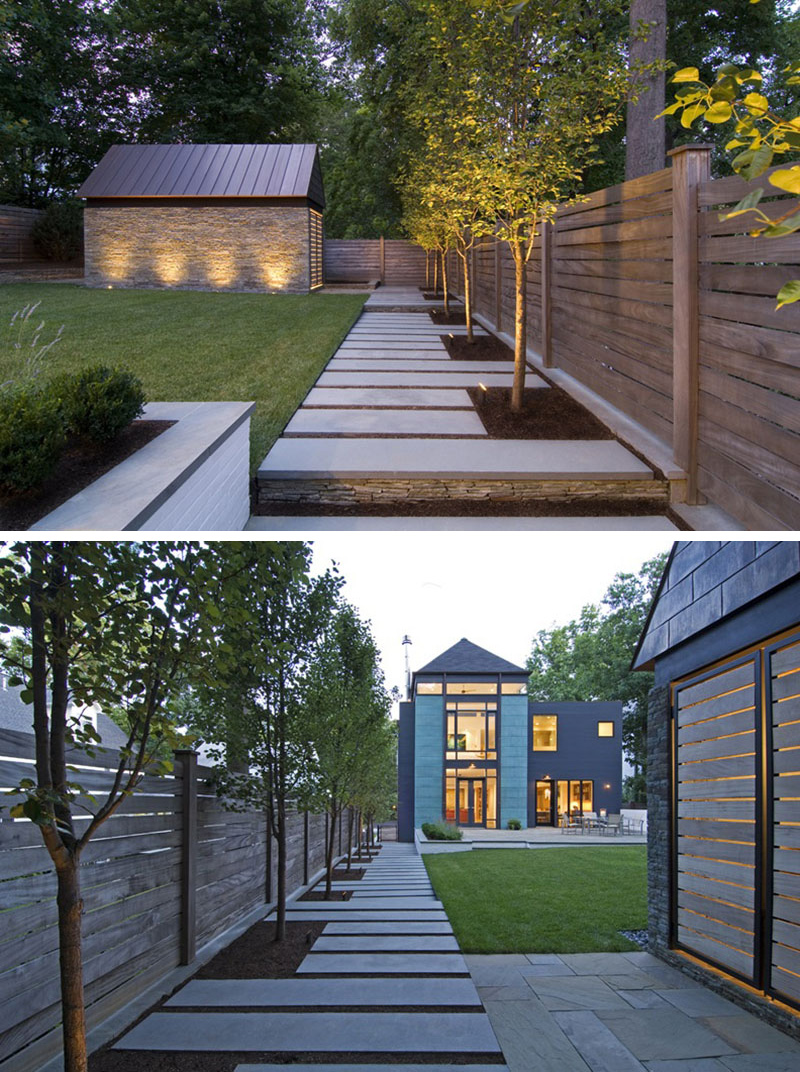 ---
8. A walkway made from wood leads straight through the home and into the backyard of this family home creating continuity between inside and out.
---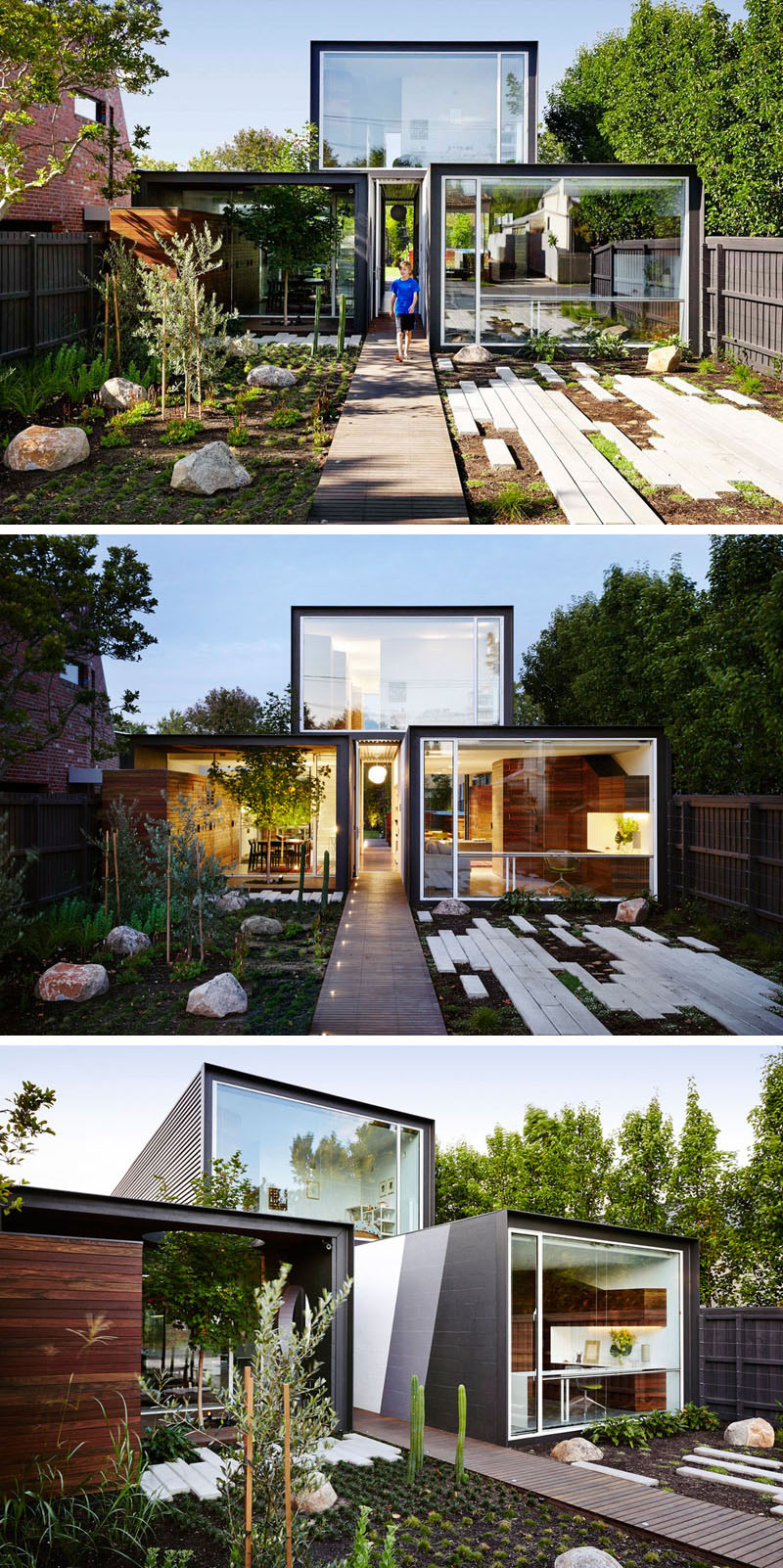 ---
9. An elevated wood walkway leads through the yard of this home, connecting various parts of the home together without impacting the landscape.
---

---
10. The wood pathway through this yard is surrounded by ivy covered arches and is lit up by overhead lights that keep the path safe, even at night.
---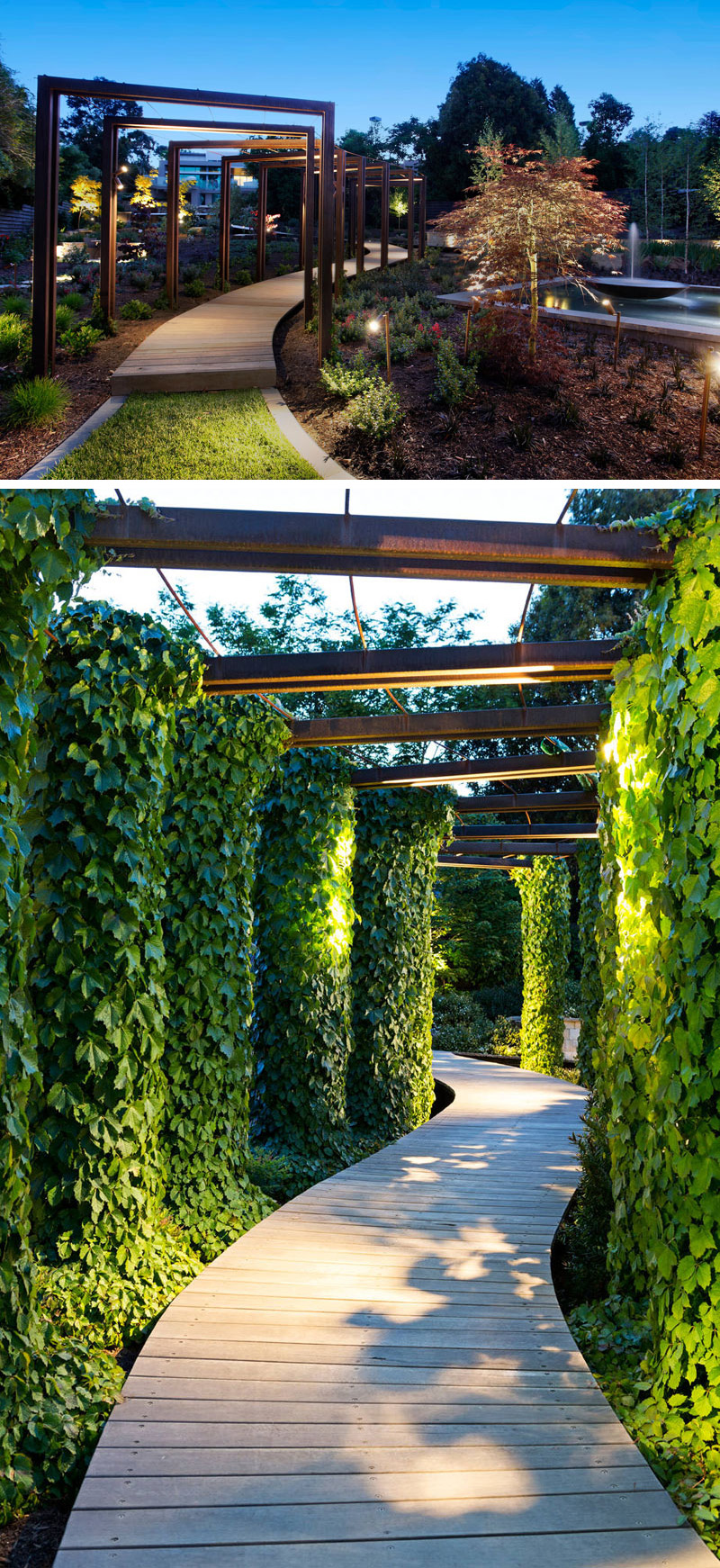 ---
The Garden Company designed the landscaping for this Melbourne home.
---
11. The backyard path of this home is lit by LED lights, and leads from the patio out to a secluded entertaining space complete with seating and a firepit.
---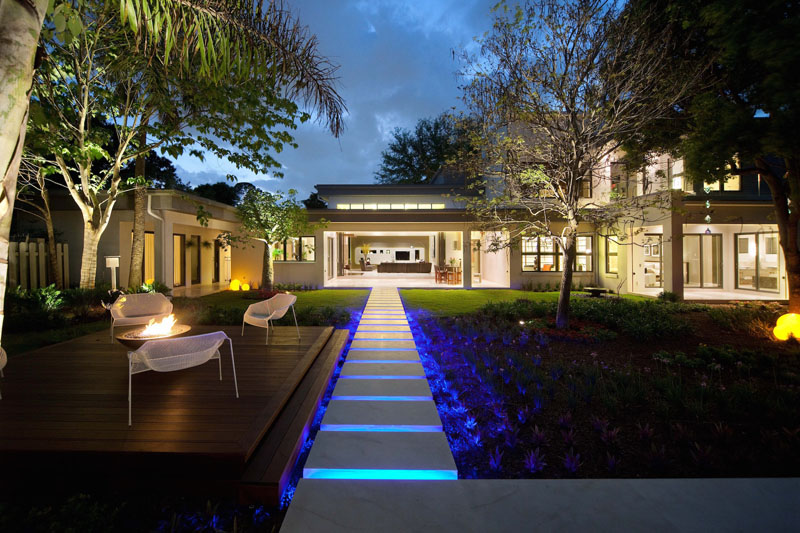 ---
12. Concrete pavers make up the pathway around the back of the house, connecting the various spaces and creating a modern landscaping detail.
---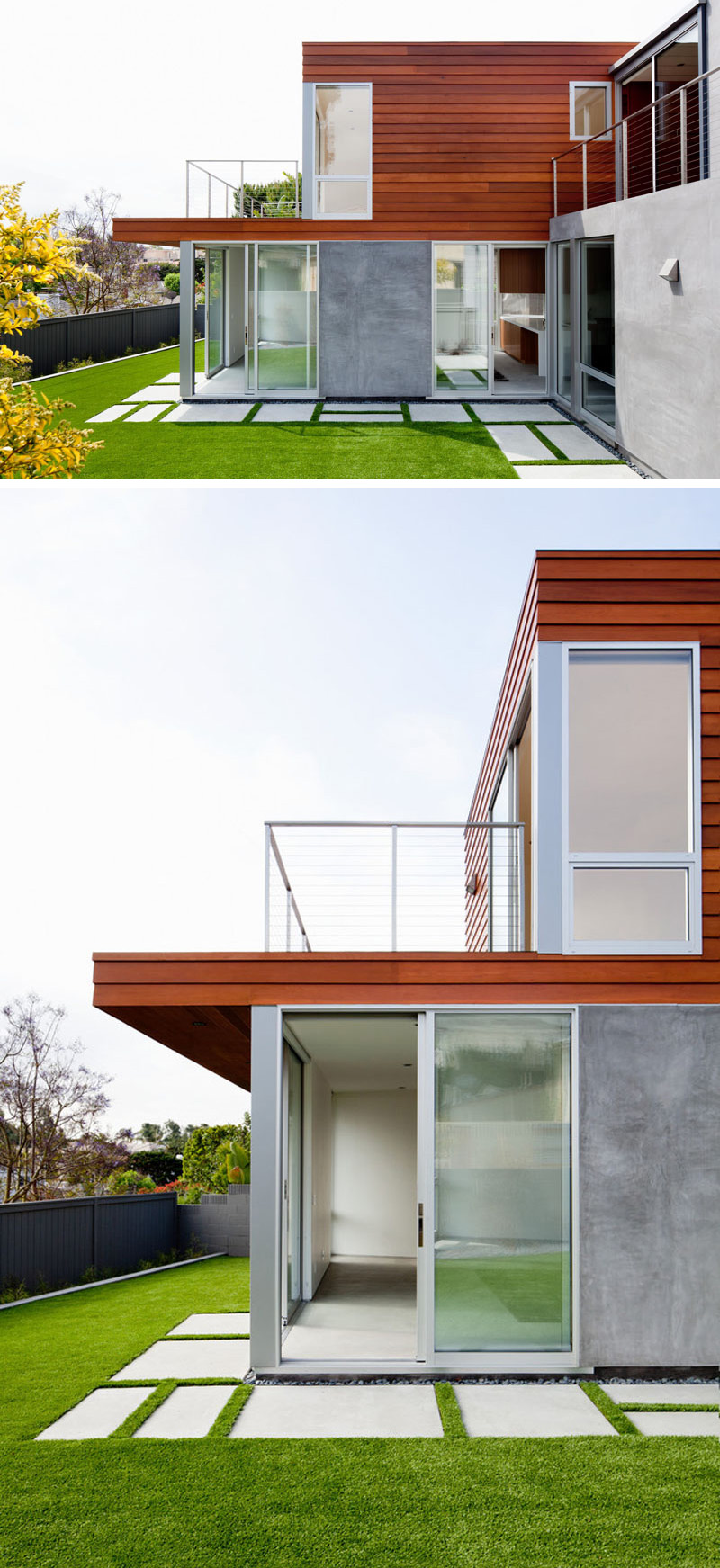 Walker Workshop designed this home in Los Angeles, California. Photography by Noah Walker and Nicholas Alan Cope.
---
13. Rectangular concrete pavers have been arranged in a slightly staggered fashion to create a curved pathway that runs through this contemporary backyard.
---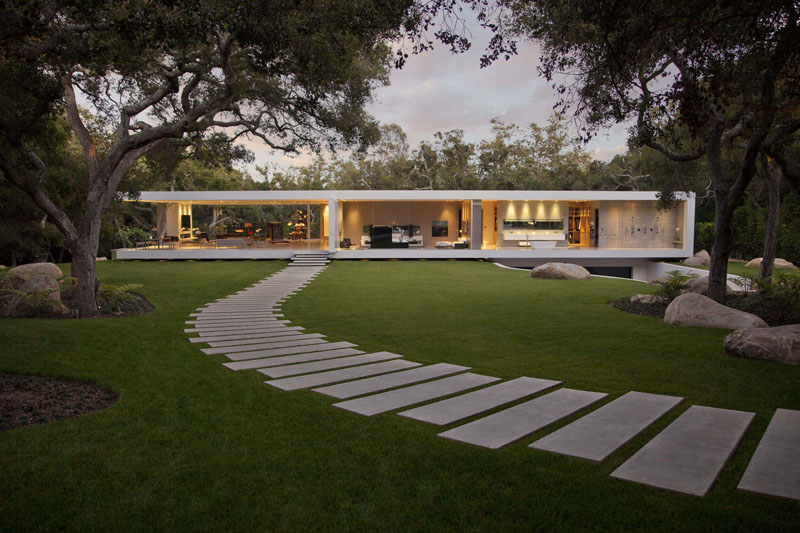 Steve Hermann designed this house in Santa Barbara, California.
---
14. A dark wood walkway leads through the backyard of this home, dividing the grassy space and the pool area.
---