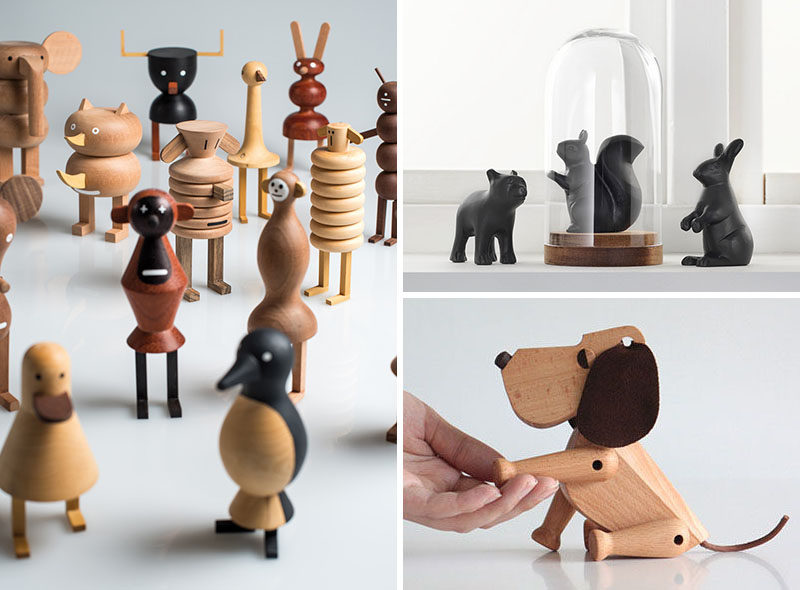 Calling things "decorative animal objects" is a way that adults can get away with buying animal toys and calling them decor. But this doesn't mean that just any animal toy can be turned into decoration. A certain number of requirements must be met, including sleek design, minimal embellishment, simple colors, and natural materials.
Here are 18 examples of decorative animal objects that are most definitely not toys.
---
1. These quirky wood animals would look great gathered together on a shelf or set up in a scene formation on a coffee table.
---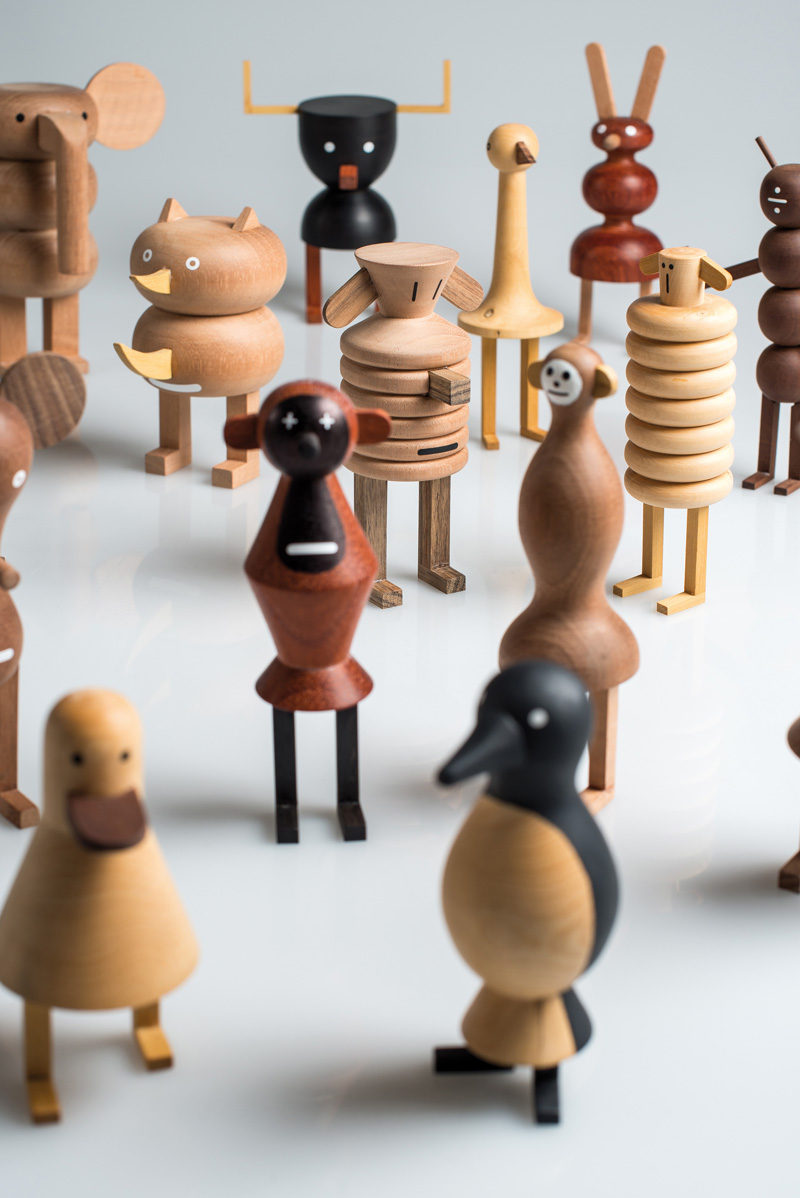 See more of these wooden animals, here. Designed by Isidro Ferrer and LZF Lab.
---
2. Add a couple of llamas to your coffee table for a bit of sophisticated fun.
---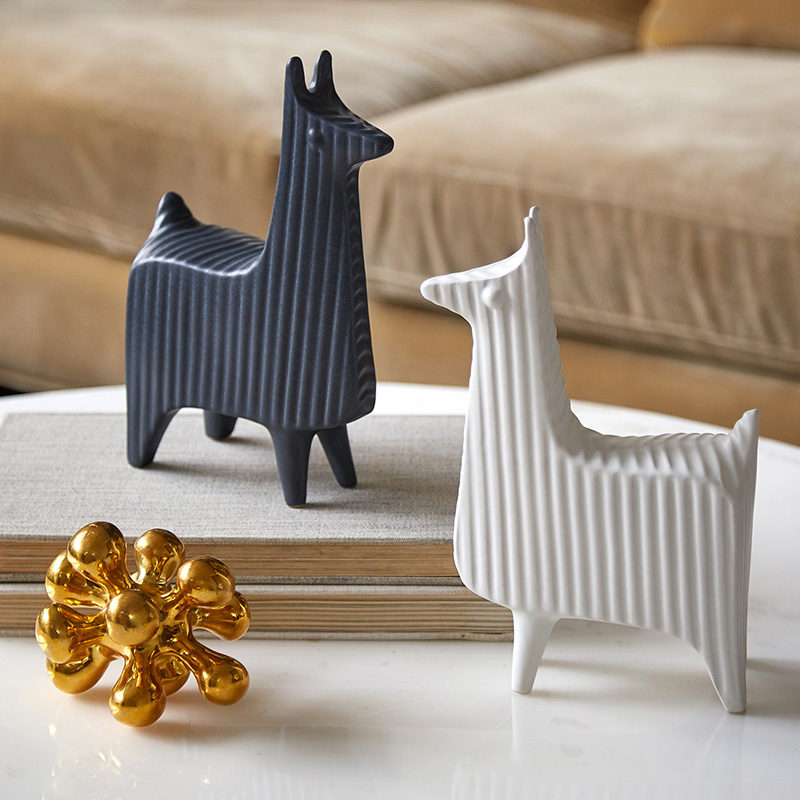 ---
3. This classic Eames House Bird became an iconic figure after it frequently appeared as an accessory in many photographs by Ray & Charles Eames.
---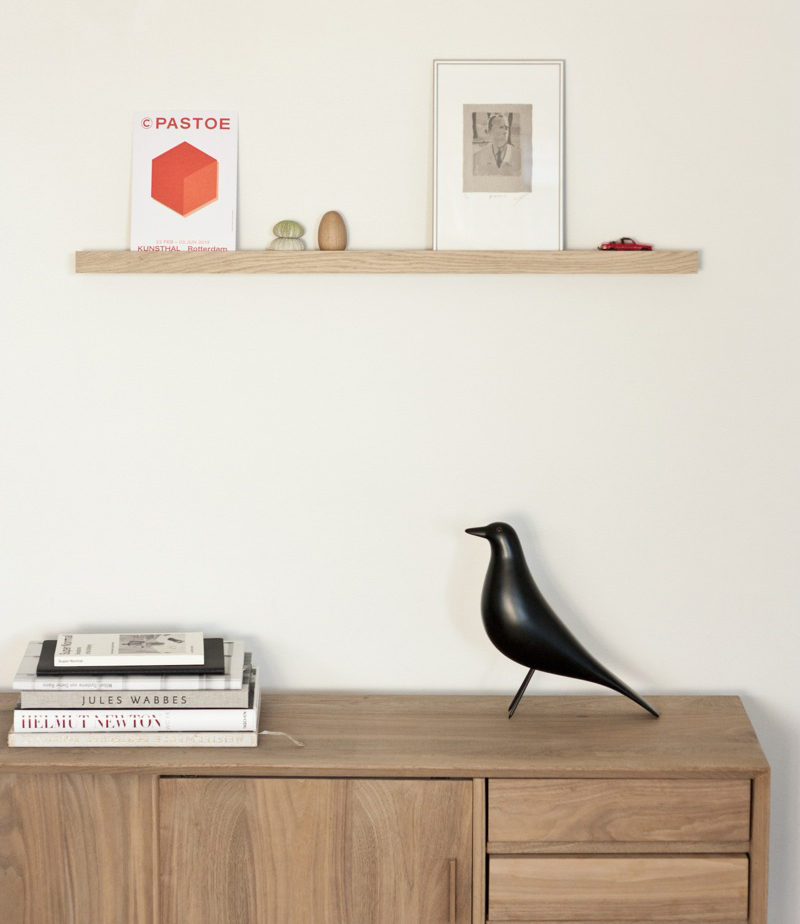 Eames House Bird from Vitra
---
4. A super minimalist wood swan works with any interior and is perfect for adding dimension to your decor.
---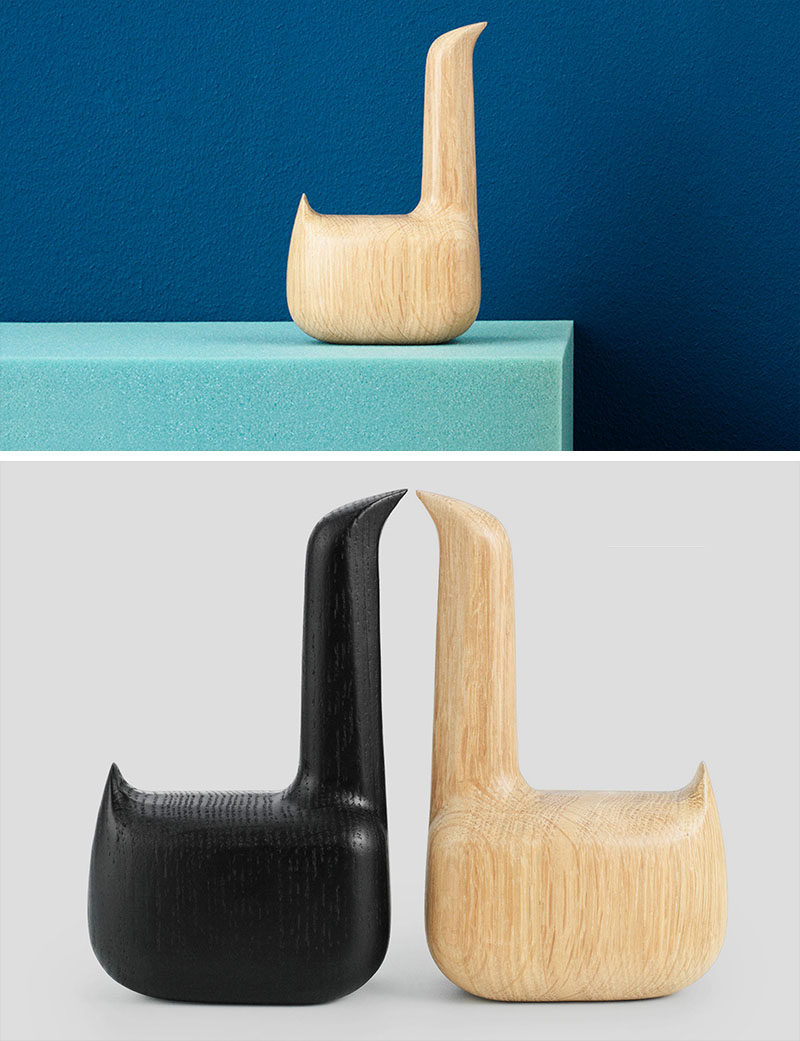 ---
5. Add a minimalist duck to your decor to keep you feeling young but also very sophisticated.
---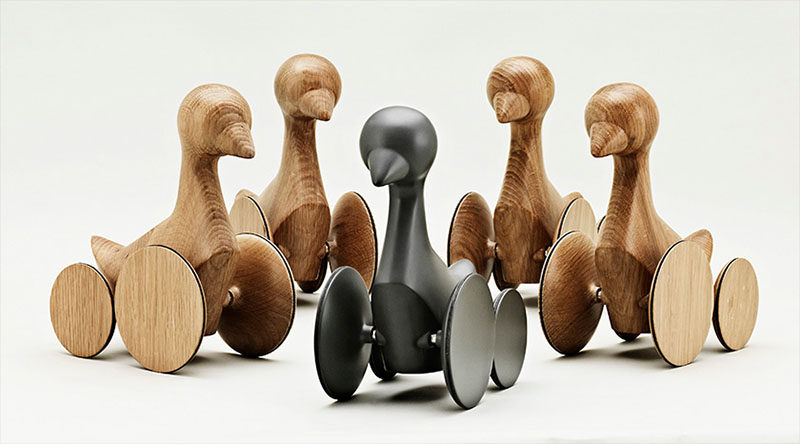 ---
6. Put these happy little whales somewhere near your front door to make coming home feel much more welcoming.
---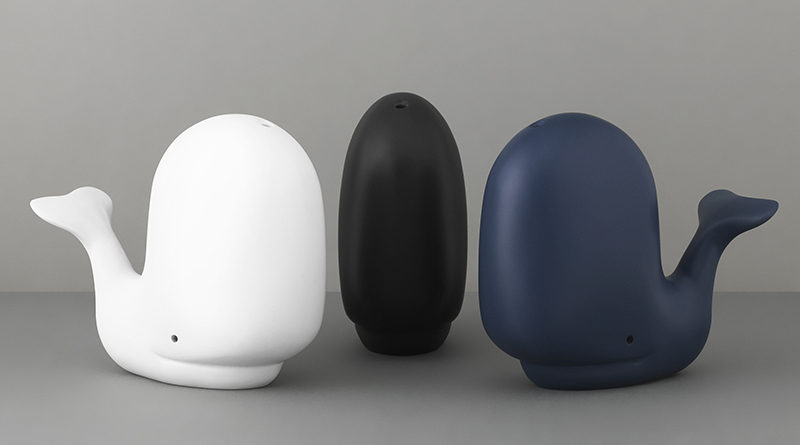 ---
7. These simple wood animals are also tiny boxes just large enough to hold a small object or special treasure.
---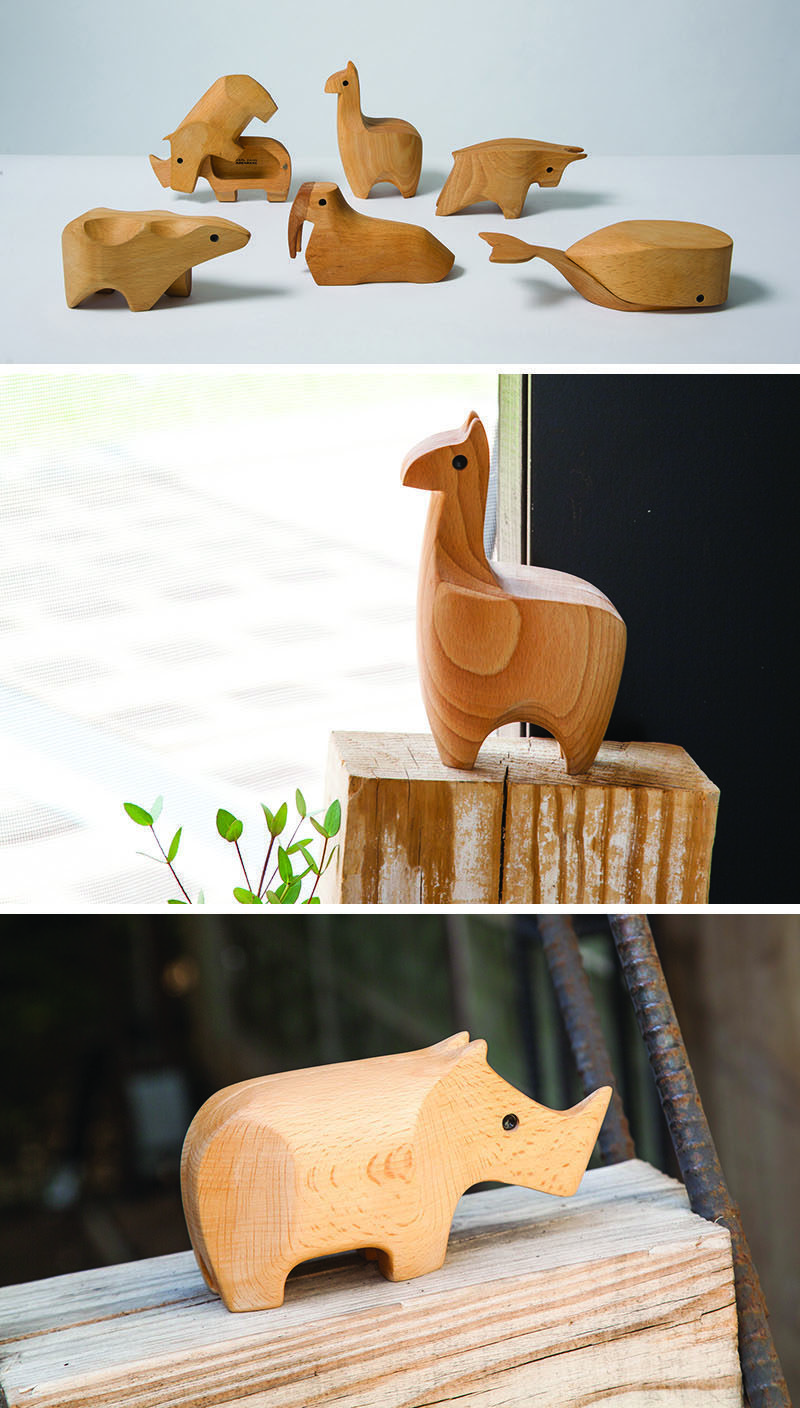 Animal boxes from Areaware
---
8. These animals can be bent and shaped to take on different positions for an ever changing display.
---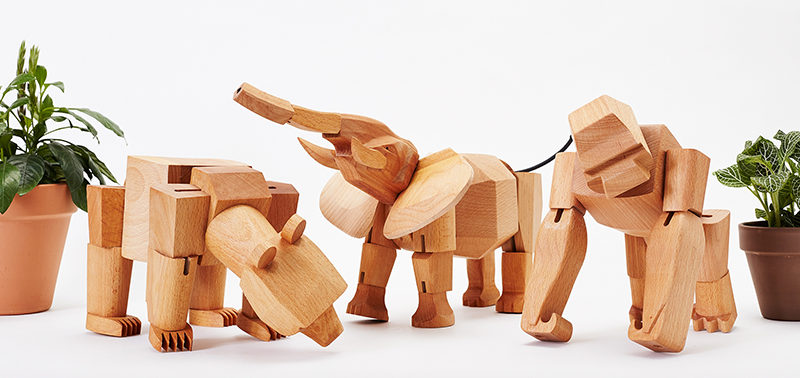 ---
9. Putting decorative animals under a glass dome adds even more of decorative feel to your display.
---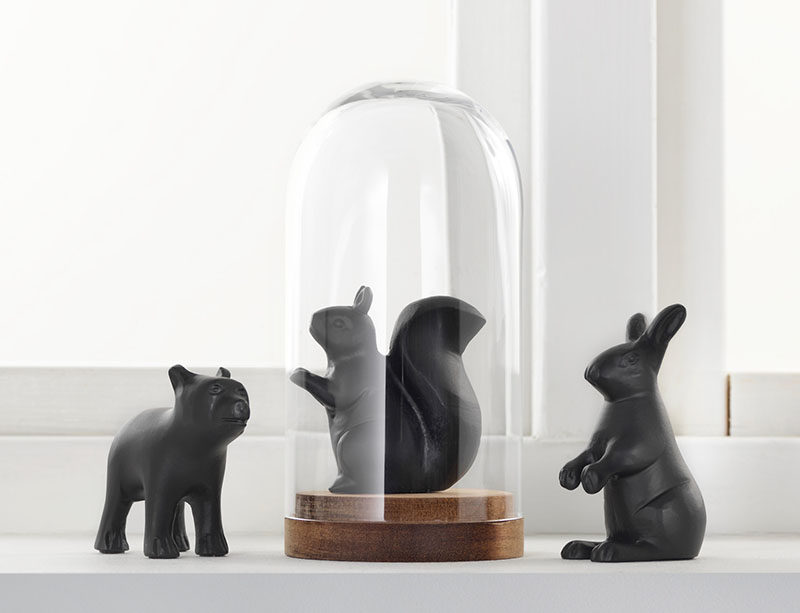 RÖRD from Ikea
---
10. These animals are carved from light wood and detailed only with black paint to keep the design simple and timeless.
---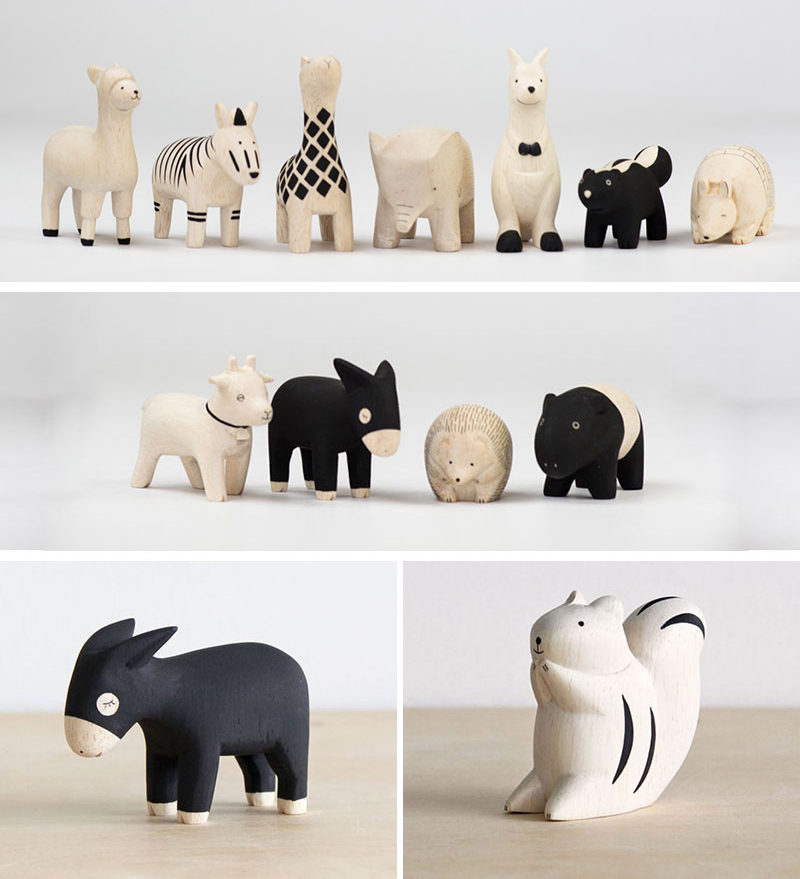 Polepole animals from T-Lab
---
11. The bright colors on the front of these birds inject a bit of fun into you interior while keeping it modern and sophisticated.
---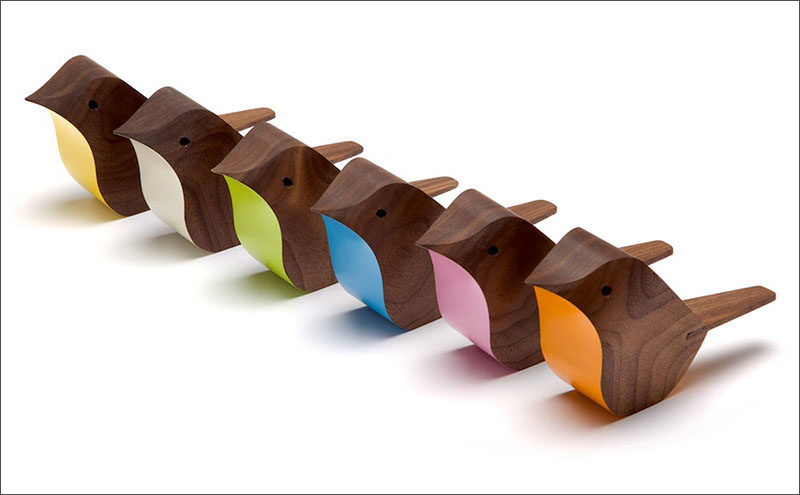 Birds designed by Matt Pugh.
---
12. The heads of these little birds can be tilted in any direction to create a new look whenever the mood strikes.
---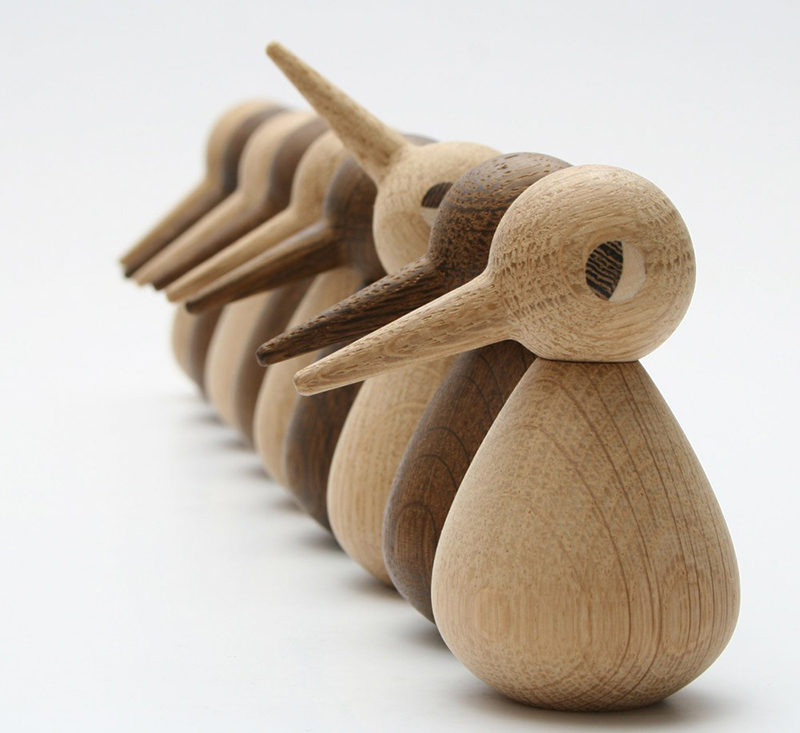 Bird designed by Kristian Vedel. Manufactured by Architectmade.
---
13. This decorative puppy shows that toy dogs aren't just for kids.
---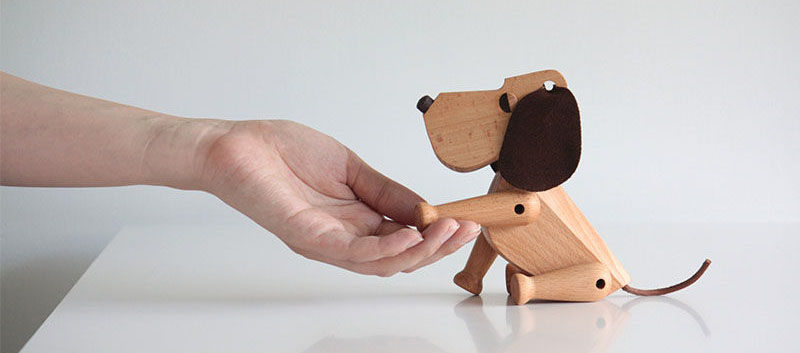 Oscar designed by Hans Bolling for Architectmade.
---
14. These surprised looking owls are the perfect way to add a whimsical feel to your shelves.
---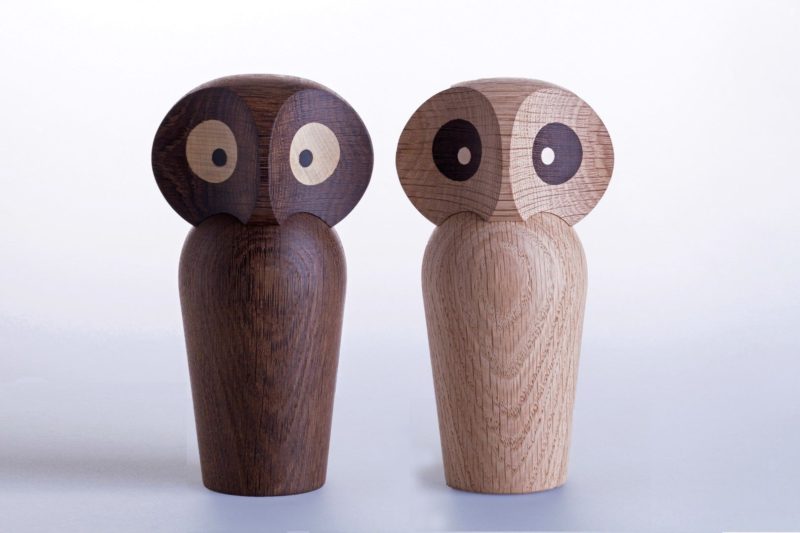 Owl designd by Paul Anker Hansen for Architectmade.
---
15. A set of lovebirds next to or above the fireplace add a little romantic flare to your living room.
---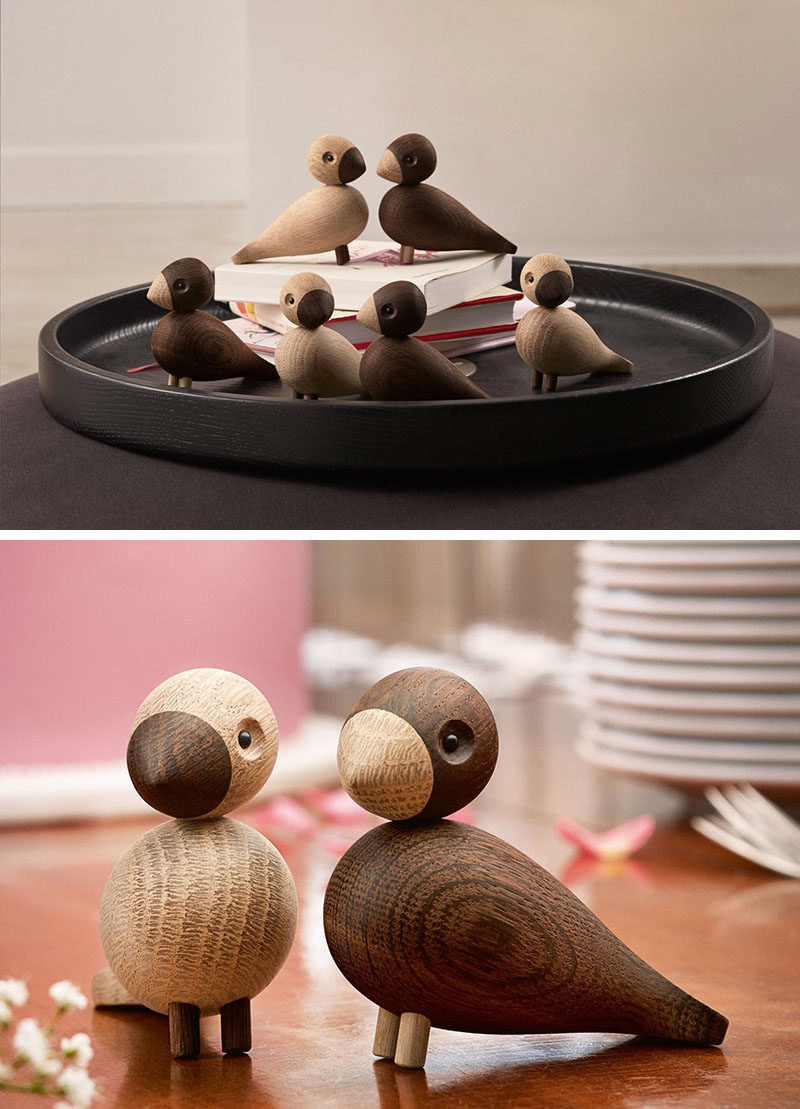 ---
16. This classic wooden zebra adds an exotic feel to your interior while keeping the space fresh looking with the simple black and white colors.
---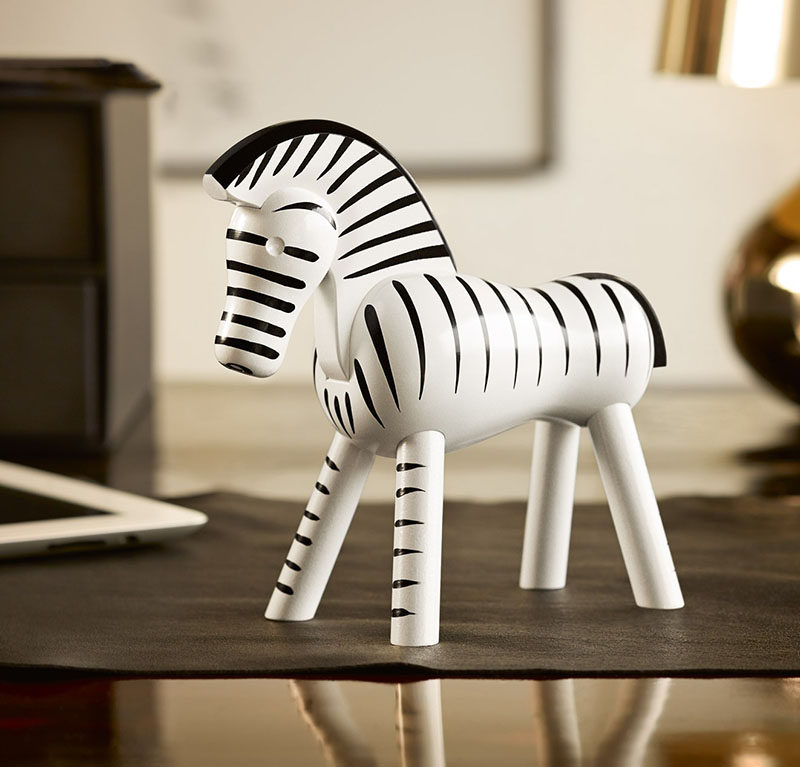 ---
17. Depending on how much color you want in your decor you can either get these birds with colorful or black and white legs and beaks.
---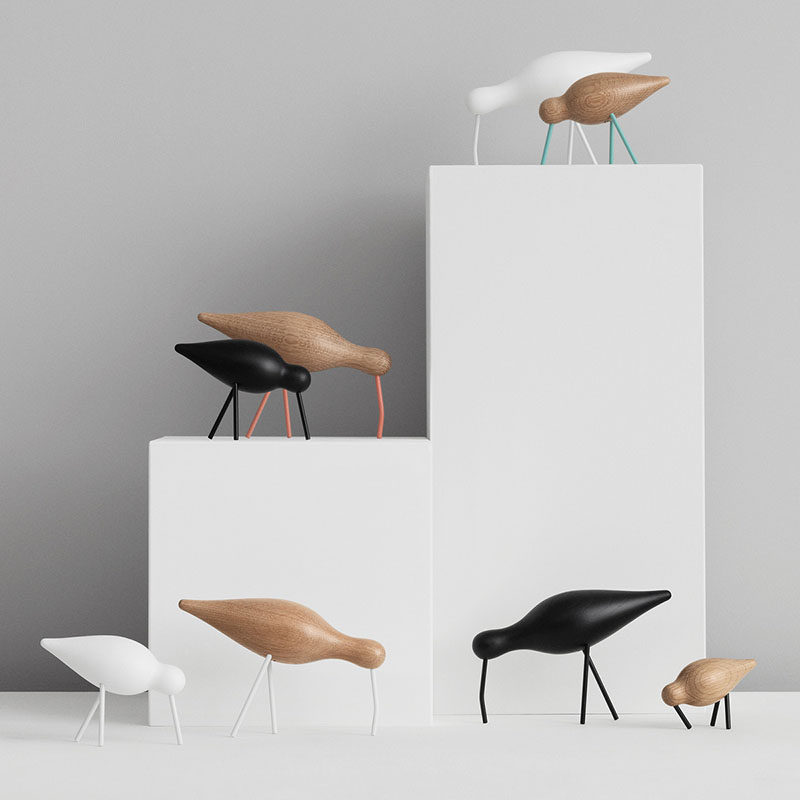 Shorebirds designed by Sigurjon Palsson for Normann Copenhagen.
---
18. These little birds and owls are made entirely from recycled wood, making them a great piece of decor for the environmentally conscientious.
---