5 Things That Are HOT On Pinterest This Week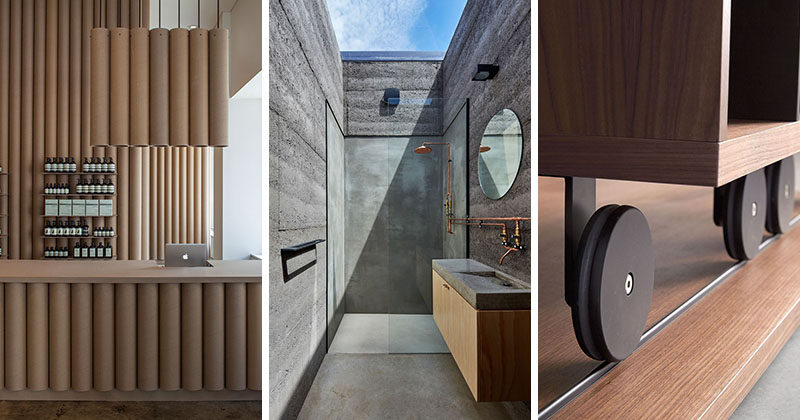 Hey contemporist friends! Here's a look at what's getting a lot of attention on our Pinterest boards this week, so you can see what's trending.
By the way, you can follow contemporist on Pinterest – here.
1. The bathroom has walls made from rammed earth in a charcoal color, and a large skylight makes it appear as though you are showering outdoors.

---
2. Brooks + Scarpa designed this Aesop store in downtown LA that features 6 inch cardboard tube walls, furniture and fixtures.
Pin it yourself here – https://www.pinterest.com/pin/215821007123800907/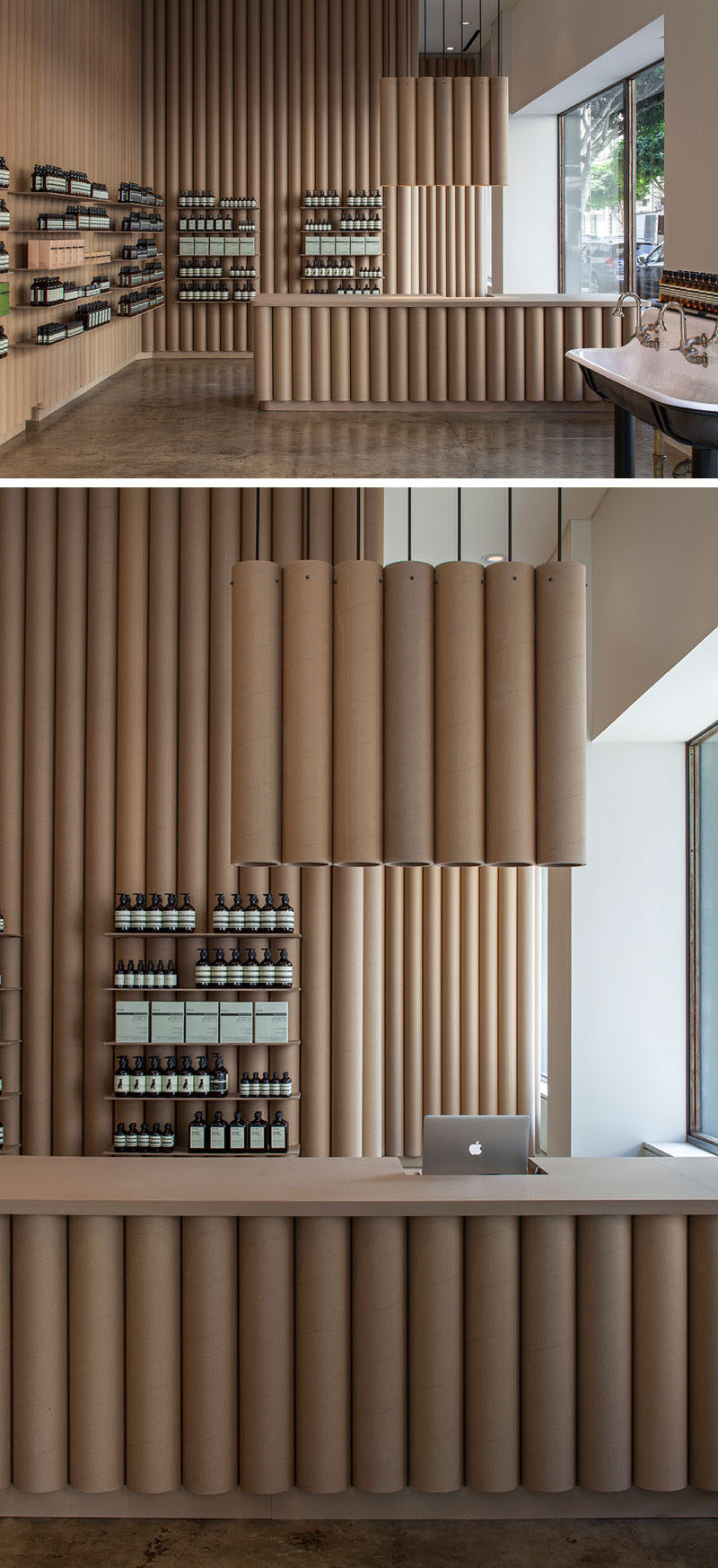 See more photos of this project, here. Designed by Brooks + Scarpa.
---
3. Eldvarm have created a collection of contemporary fireplace accessories that add a soft matte touch to your decor and are simple in their design.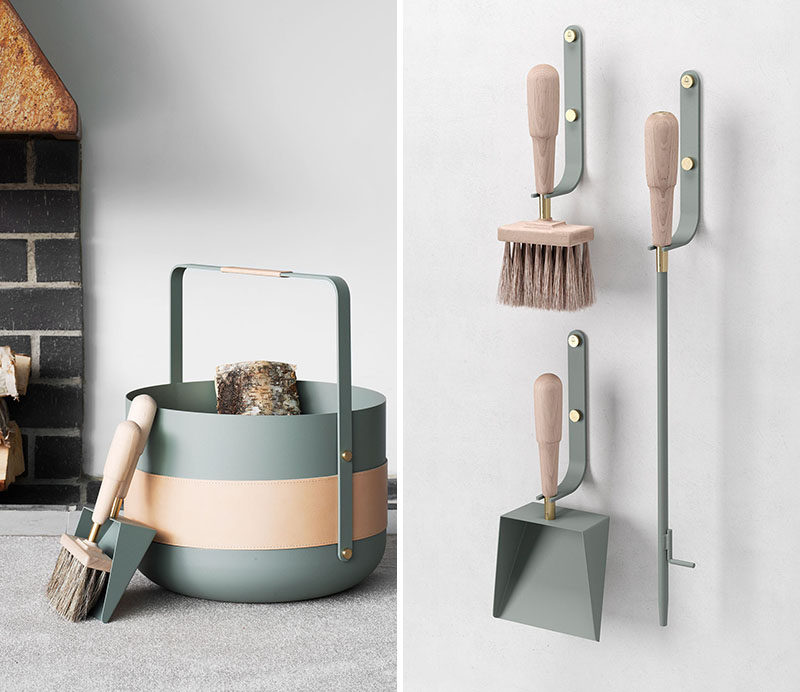 See more photos of these fireplace accessories, here. Designed by Eldvarm.
---
4. The wheels on the bottoms of this bookcase add an industrial touch to the modern piece of furniture.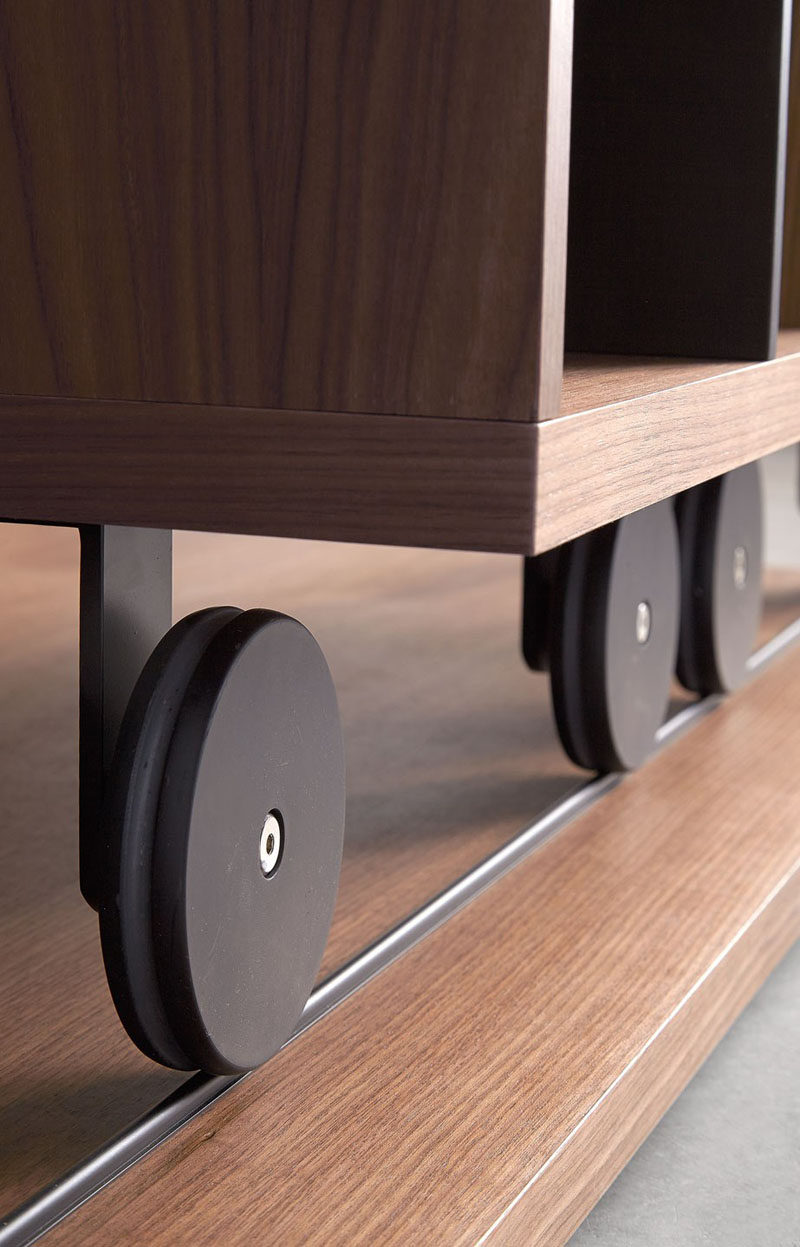 See more photos of industrial close-ups, here. Vincent Martinez designed the Literatura Open bookcase. Manufactured by Punt.
---
5. This wall of mirror makes the small bathroom seem much larger than it actually is and makes the sink appear to be a lot wider than it really is.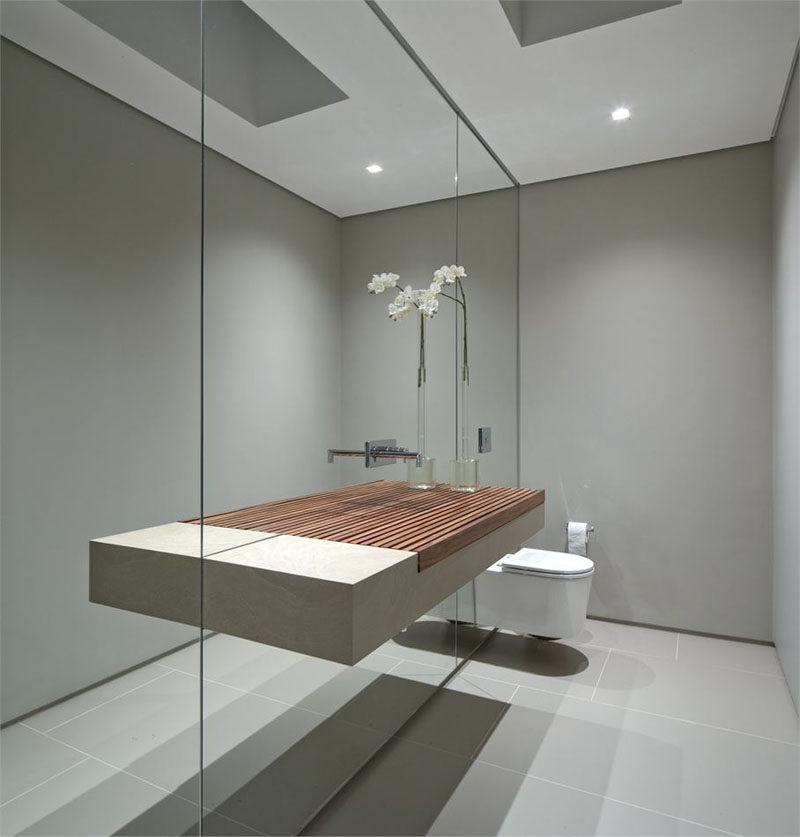 See more photos of bathroom mirrors that fill the wall, here. Inspiration from a home designed by Studio Arthur Casas. Photography by Fernando Guerra – FG+SG.
---
Don't forget, you can follow contemporist on Pinterest, here.