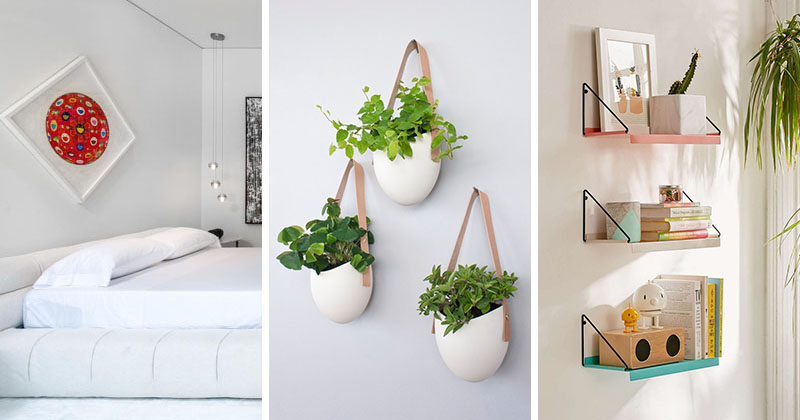 Art isn't the only thing that can cover the walls of your bedroom. There are all sorts of things that can be hung from your walls to create a personalized space that feels like it's really yours and adds elements of design and style to your interior. Here are 8 ideas for decorating your bedroom walls.
1. Prints and Artwork
Nothing personalizes your space better than enlarged prints or artwork of your favorite people, places, or things. Have a few of your favorite photos blown up, put in frames, and hung on your walls to bring personality and comfort into your bedroom.
---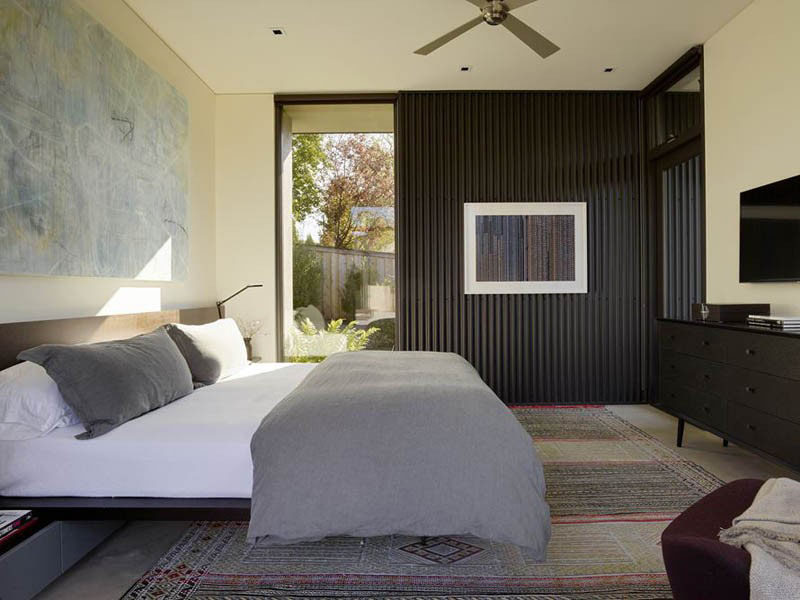 ---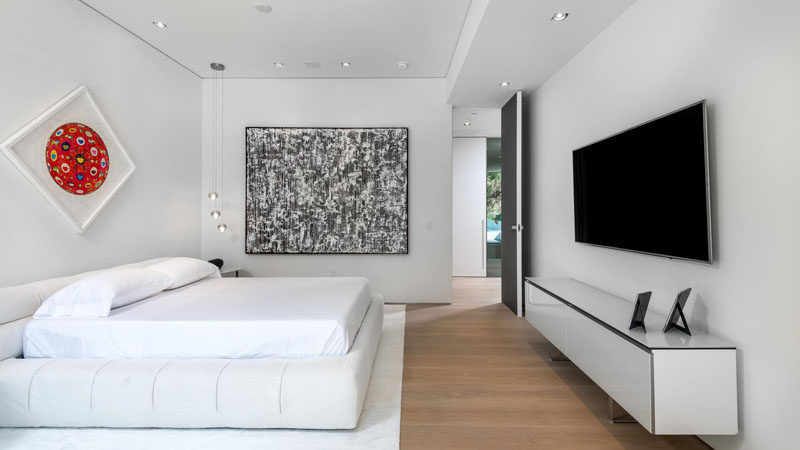 ---
2. Decals
Sticking decals to your bedroom walls is an easy way to add personality to your space in a non-committal sort of way. Once you tire of the designs you've stuck up, simply peel them down and start again!
---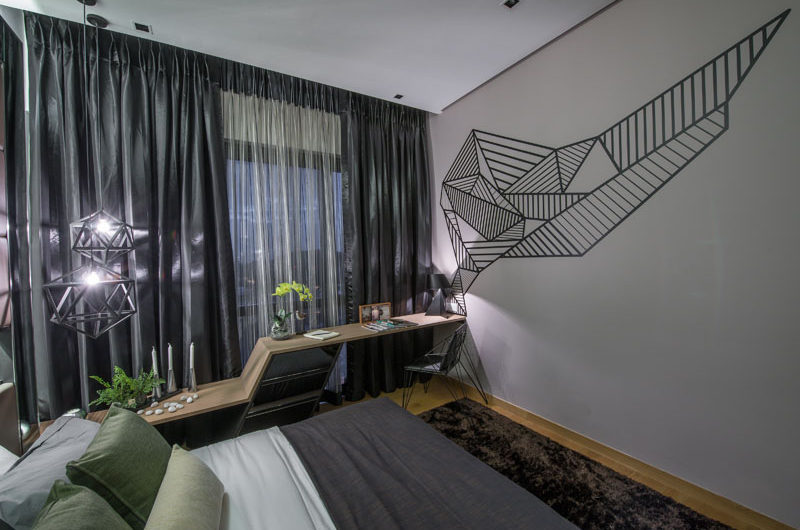 ---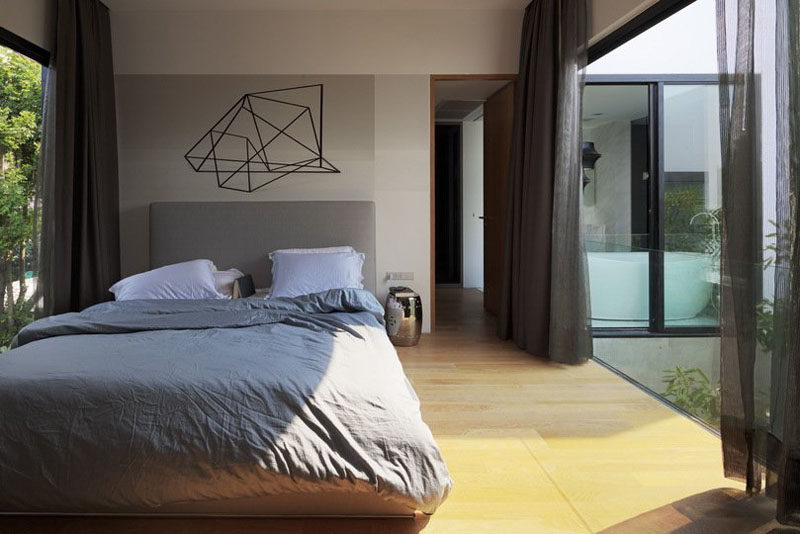 ---
3. Wall Hangings
Add texture and dimension to your walls by hanging some sort of wall hanging from your bedroom wall. Experiment with materials and colors to make sure your wall hanging perfectly fits your space and can stay with you even when your design style changes.
---
DIY Wooden Wall Hanging from Nalles House. Find the instructions, here.
---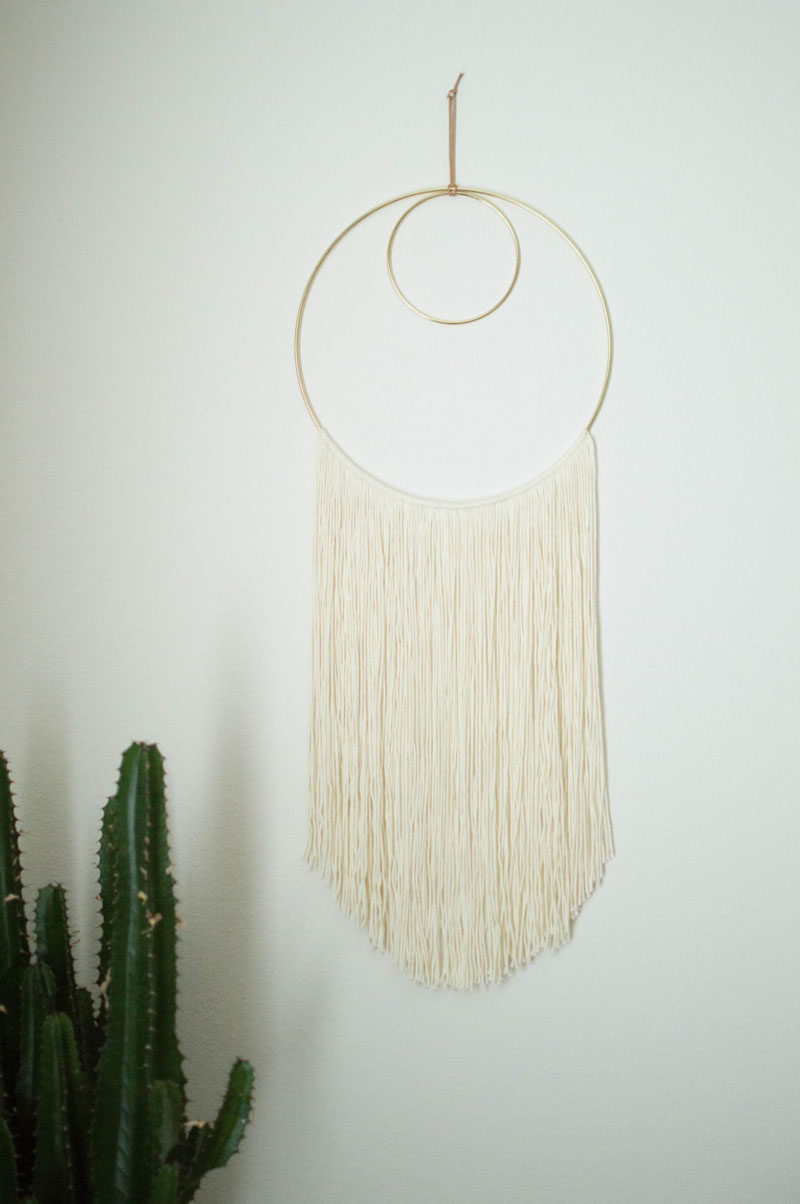 Fiber Wall Hanging by Fybr.
---
4. Screen Printed Or Patterned Fabric Panels
A modern version of traditional handwoven tapestries, a screen printed panel or patterned fabric panel allows you to hang pictures, textures, and other images in the form of a flowing piece of fabric. The possibilities are virtually endless so you're sure to be able to find something that perfectly fits with the rest of your decor.
---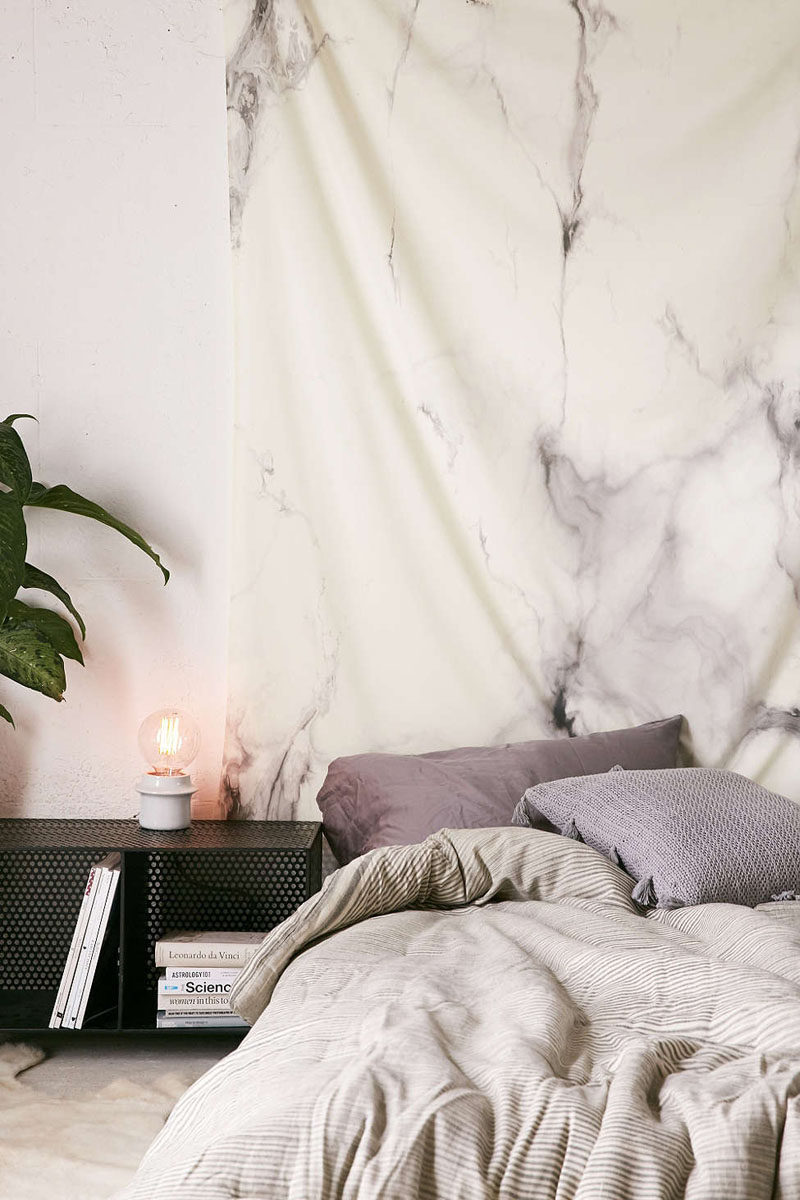 ---
5. Mirrors
Every bedroom needs a mirror if for no other reasons than to add more light to your space and make it feel bigger. Hang and single large mirror or an assortment of smaller ones to brighten your bedroom and create a focal point in the space.
---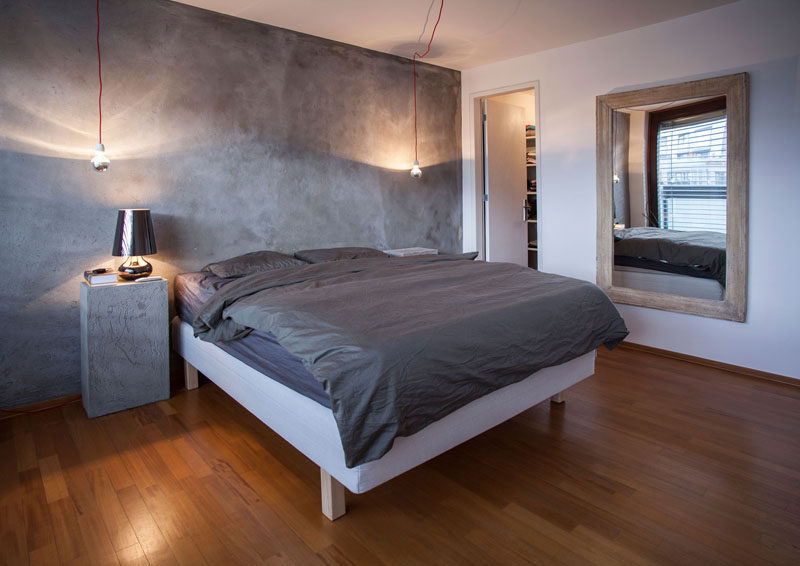 Inspiration from a triplex designed by B² Architecture. Photography by Michal Šeba.
---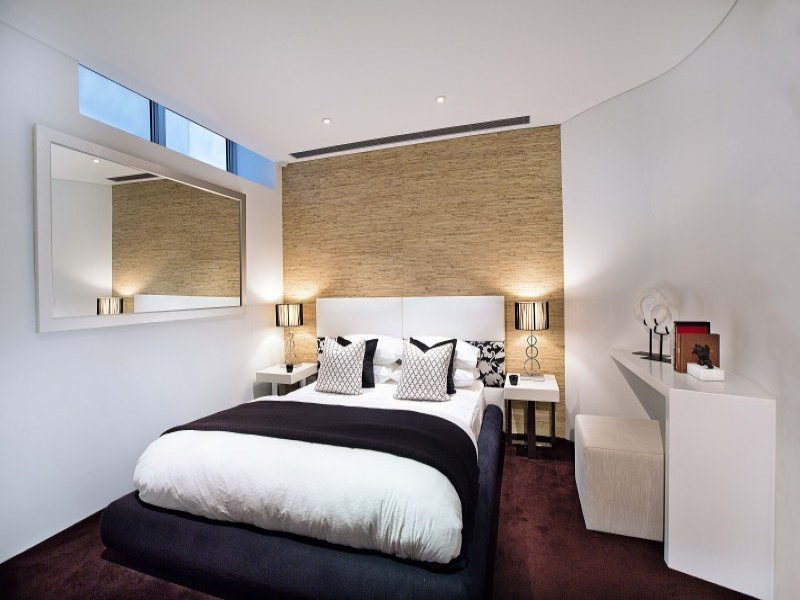 ---
6. Wallpaper
If you want to create the look of a mural or a repeating pattern without the hassle of painstakingly having to stencil the whole thing, consider paneling a wall of your bedroom with wallpaper. It gives you a perfect design, personalizes your space, and it can be used to create an accent wall.
---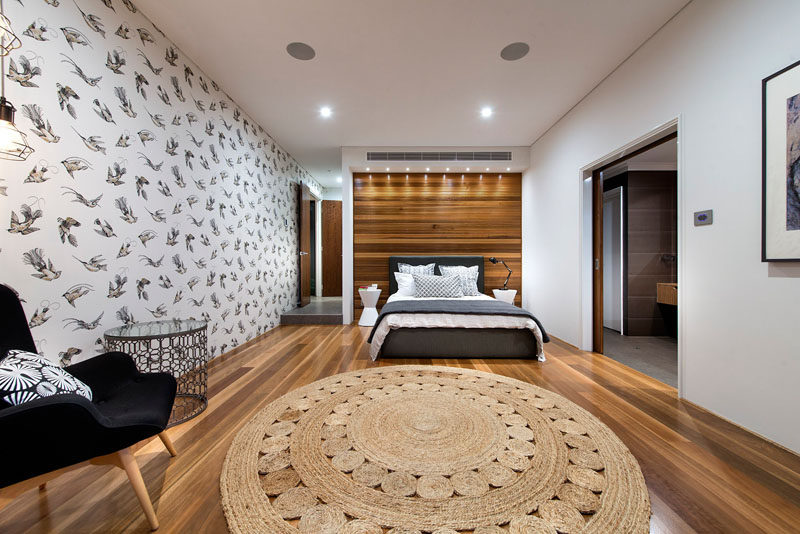 ---
7. Hanging Wall Planters
Bring some life and color to your walls by hanging planters on them. You'll get the benefit of having cleaner air in the bedroom as well as the benefit of having your walls look super stylish.
---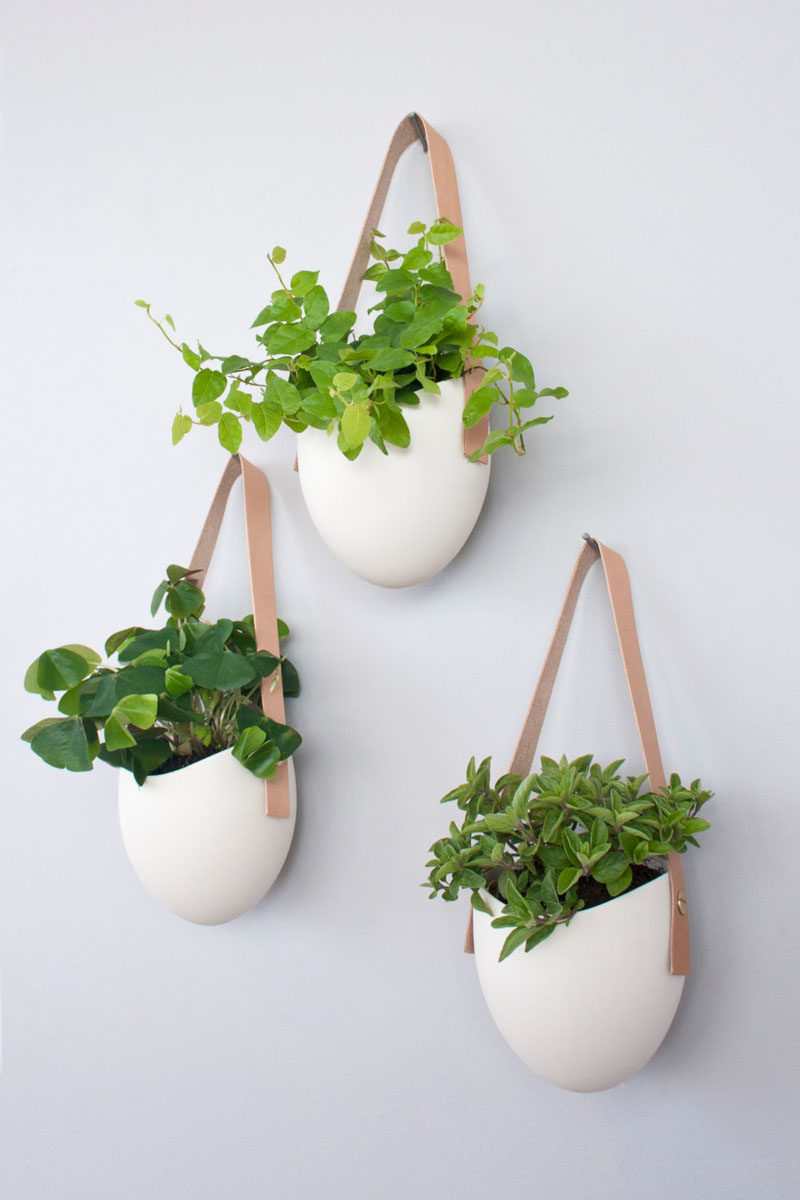 Spora with leather planters from Light + Ladder.
---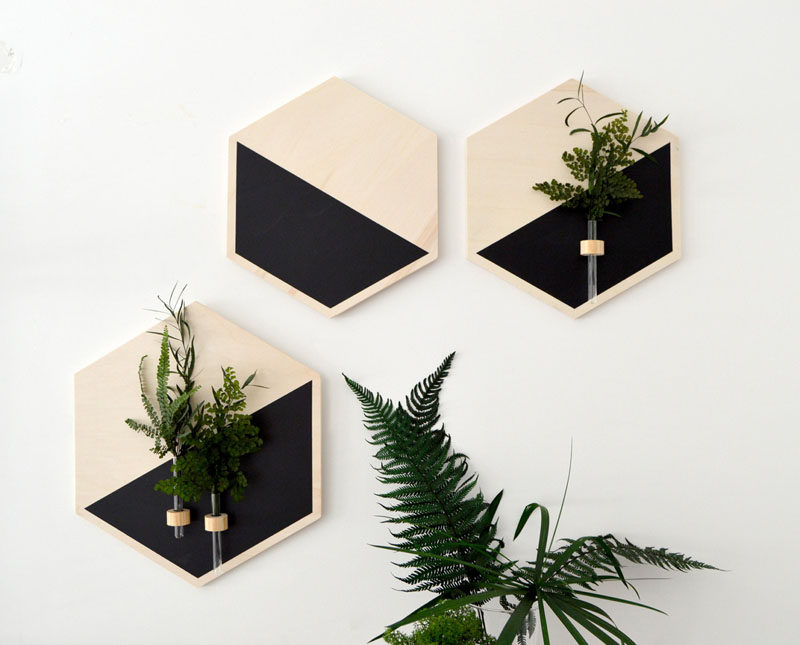 Hexagon Wall Planter from Wooda Home.
---
8. Shelving
Hanging shelves on your bedroom walls gives you the freedom to add even more decor pieces to your walls and lets you get creative in terms of what the shelves look like. Floating shelves, hanging shelves, colorful shelves, and geometric shelves all create very different looks and allow you to express your creative side in your bedroom.
---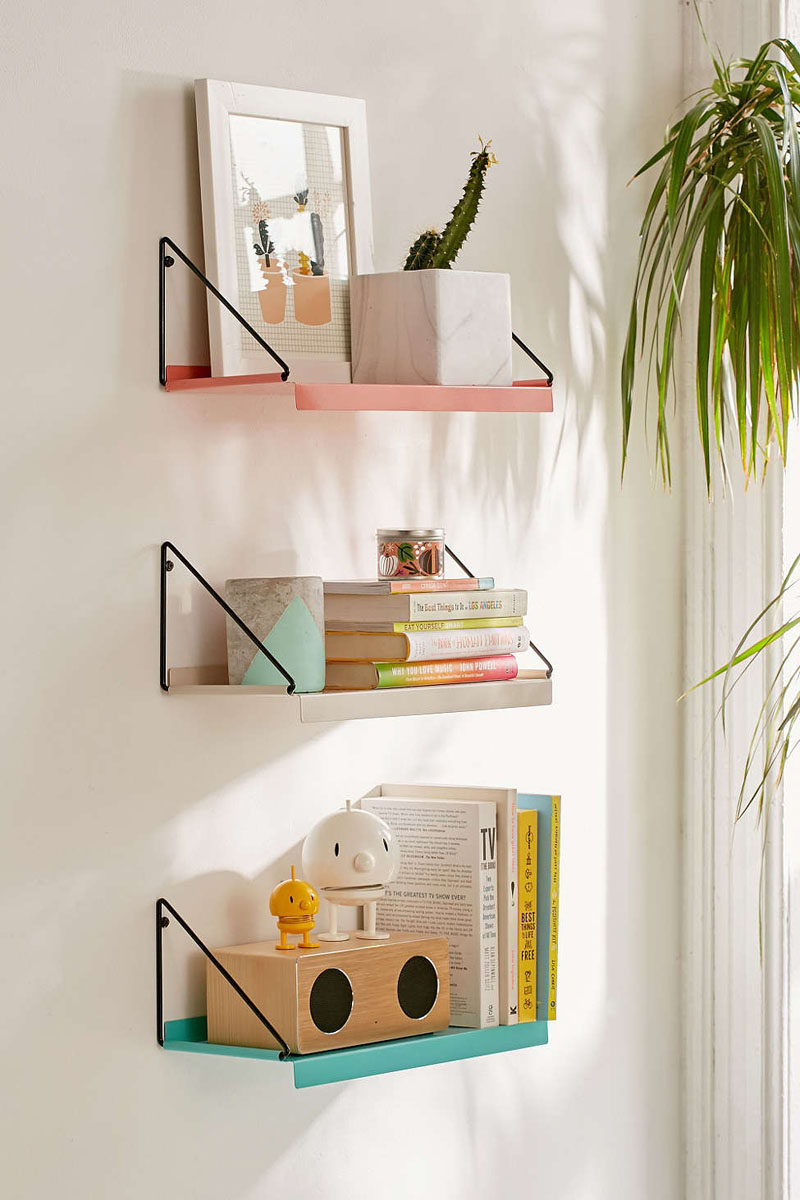 ---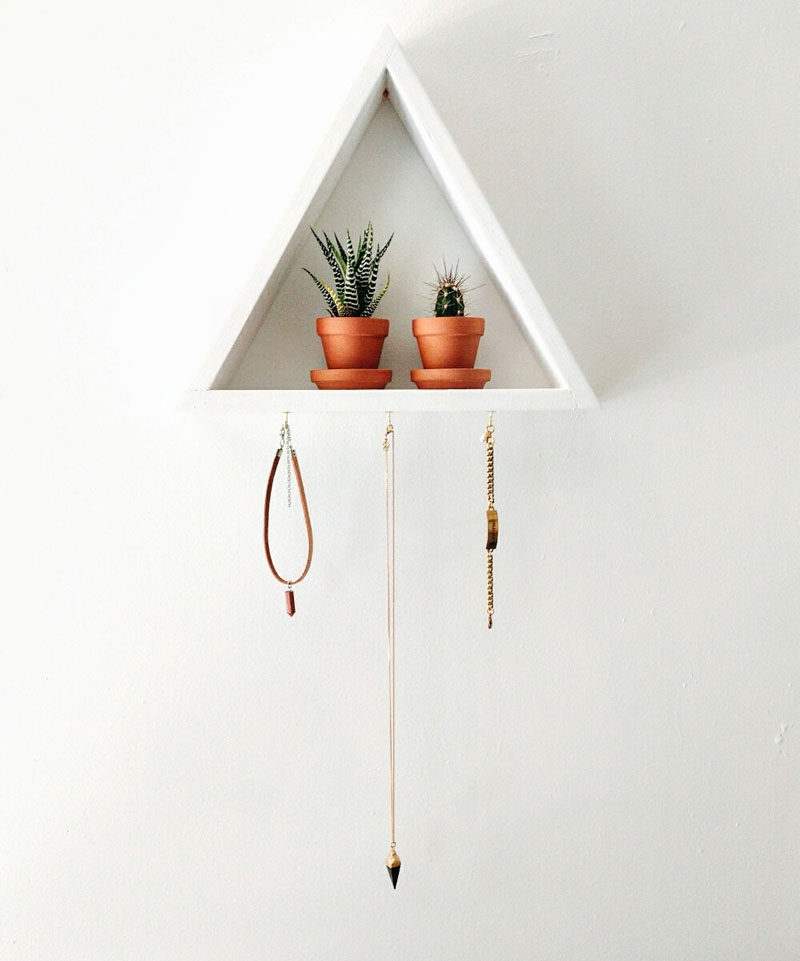 Triangle Wood Shelf from Lisa Terry.