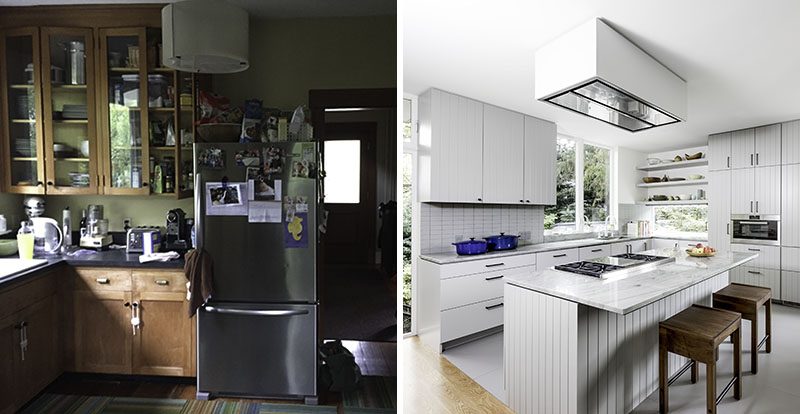 When Best Practice Architecture and Leah Steen Interior Design were tasked with renovating a house in Seattle, Washington, they took what was once a kitchen with dark wood cabinets and transformed it into a bright and larger kitchen with an island.

Light grey cabinets with vertical paneling makes the new kitchen feel even larger, and complements the grey counters.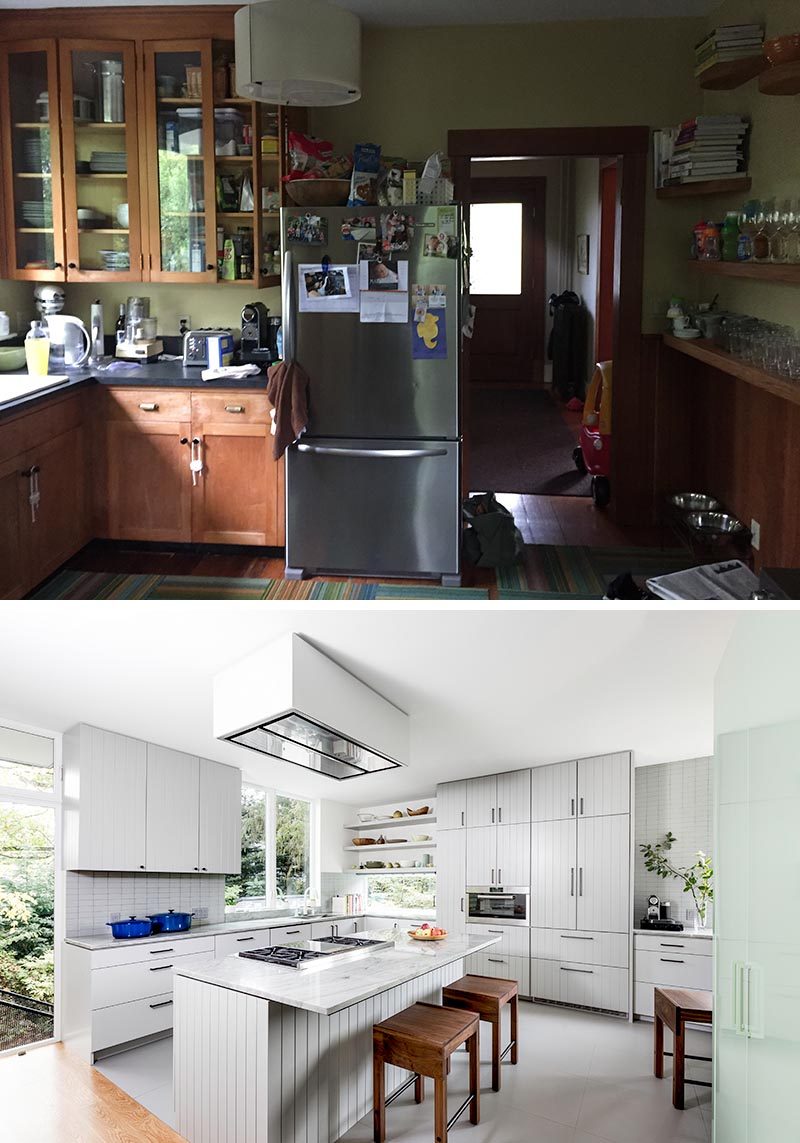 One of the major changes was the addition of a kitchen island, that provides a place for the cooktop. The overhanging counter not only allows for more counter space, but also creates a home for a couple of stools.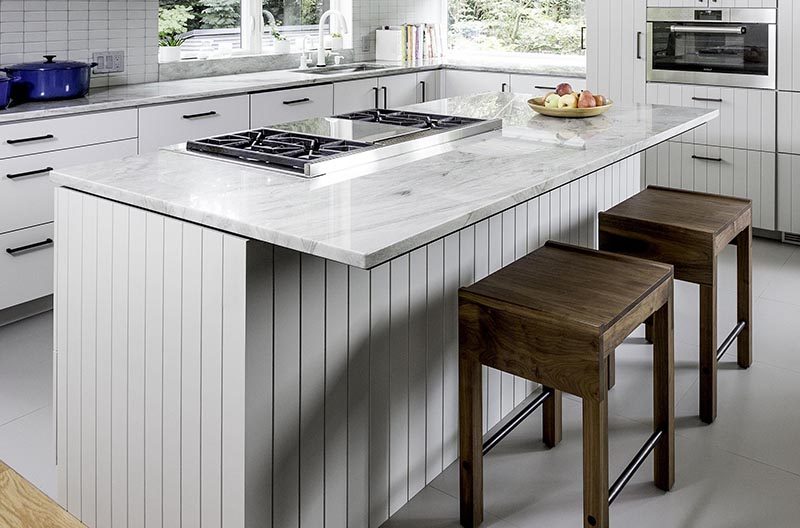 New windows add more light to the kitchen, while open shelving shows off collected bowls and vases. Adjacent to the window is a unique television pullout shelf that allows the client to put away the kitchen TV when they want more counter space. A built-in oven at counter height is surrounded by cabinets that go from the floor to the ceiling.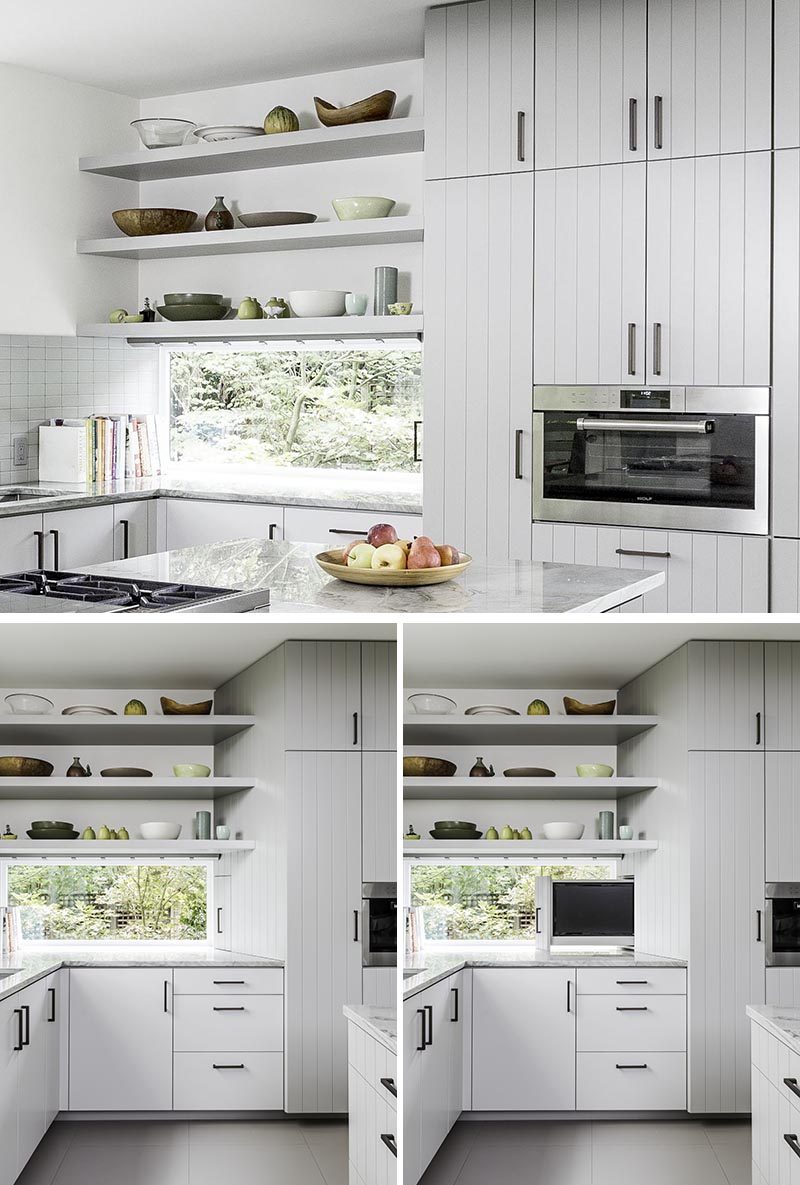 The kitchen also has a small desk area that wraps around the corner and overlooks the stairwell below.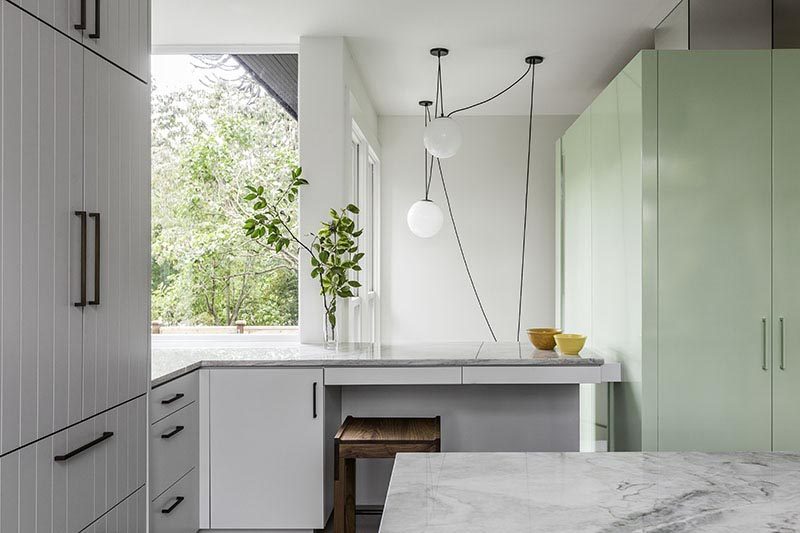 Here's a look at the kitchen floor plan to give you an overall view of the layout.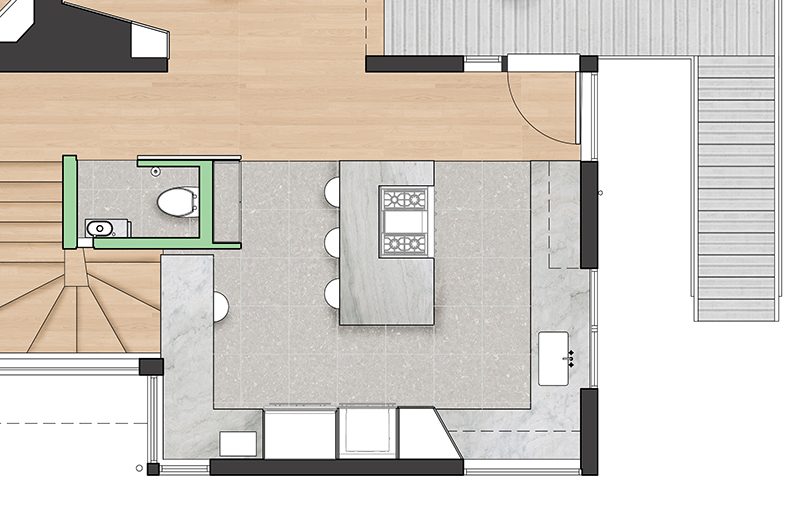 Photography: Rafael Soldi | Architecture firm: Best Practice Architecture | Interior Design: Leah Steen Interior Design | Contractor: Craftsman Builders