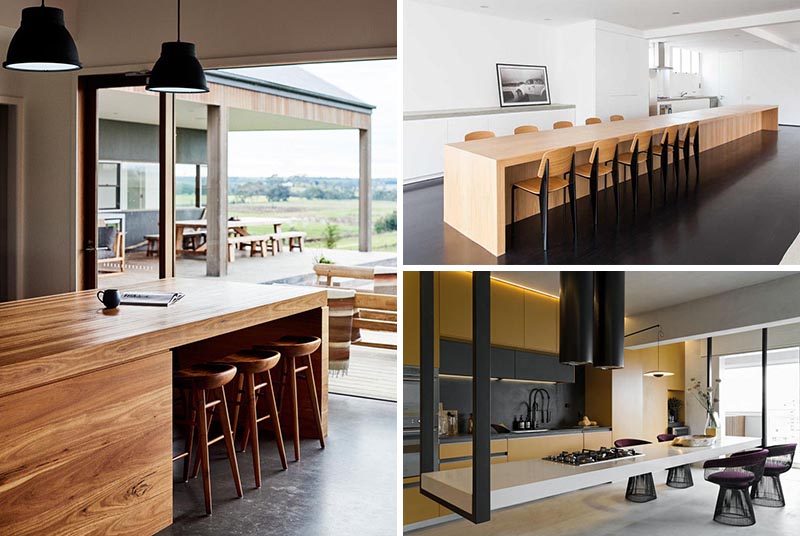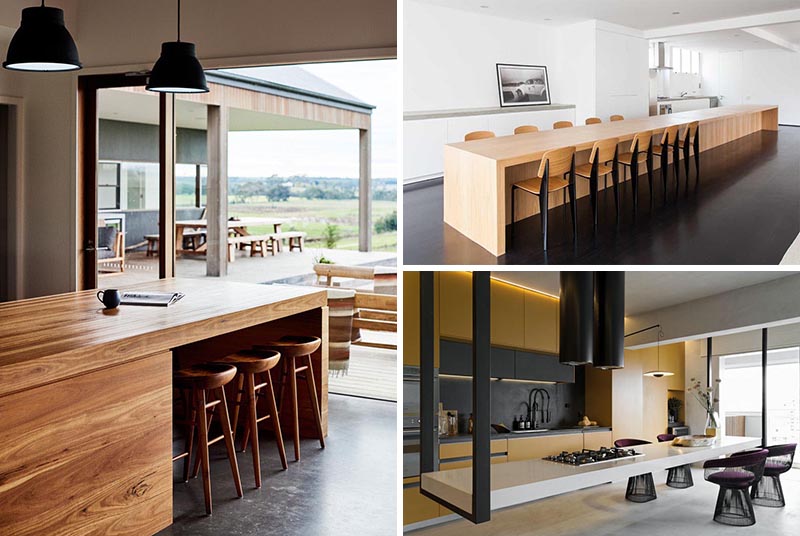 When designing a kitchen, an important thing to think about is whether or not you want to include an island, and if you want that island to have seating.
Having a kitchen island with seating creates a place in the home for people to gather, whether they're helping with meal prep, chatting to the person cooking, or simply taking five minutes while they have a snack, the kitchen island quickly becomes a multi-functional area.

Here are 6 design ideas for you to consider when creating a kitchen island with seating…
1. Kitchen Island With Counter Stools
For casual kitchen seating, counter stools create a way for someone to keep the cook company while preparing meals. Islands can easily be designed with an overhang to allow stools to be neatly tucked away when not in use.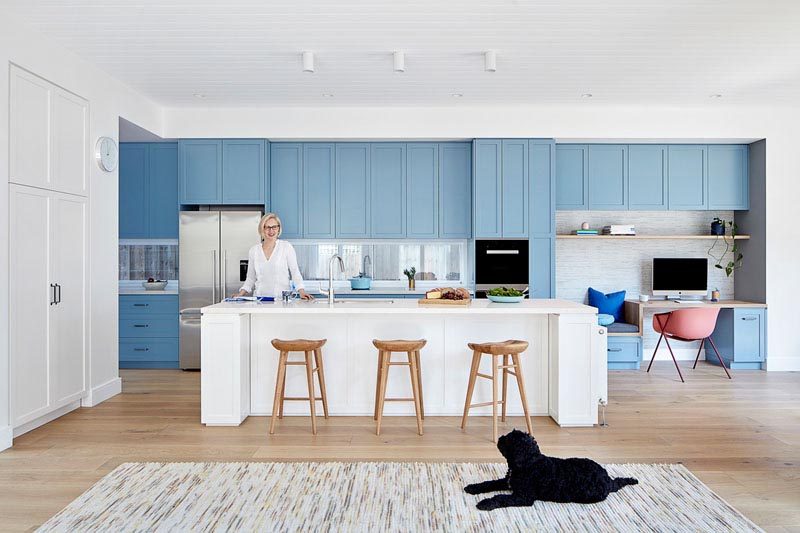 See more photos of this modern house – here. Designed by Bryant Alsop. Photography by Jack Lovel.
---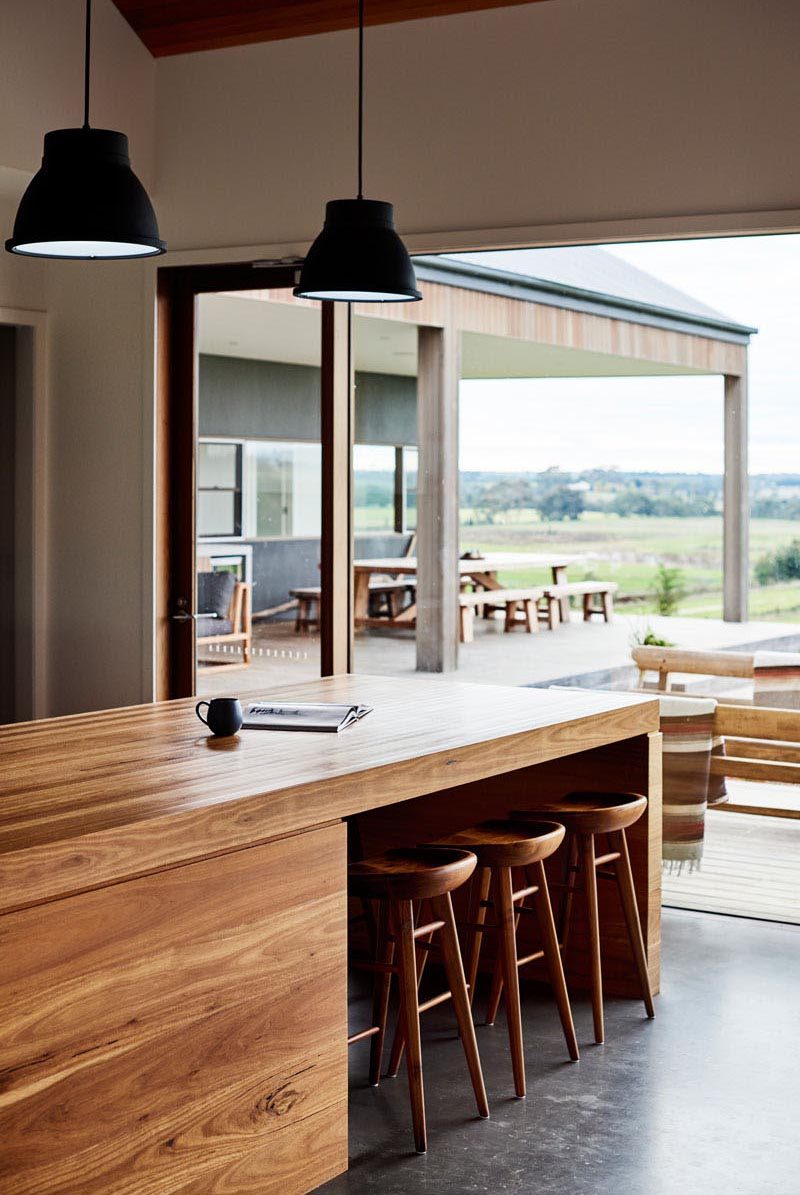 See more photos of this rural home with modern elements – here. Designed by Dan Gayfer Design. Photography by Dean Bradley.
---
2. Kitchen Island With Short Stools
As this kitchen island is slightly stepped down, the designers decided to furnish the island with smaller wood stools. By using short stools, they can be moved easily to other areas of the house where they can double as side tables or extra seating.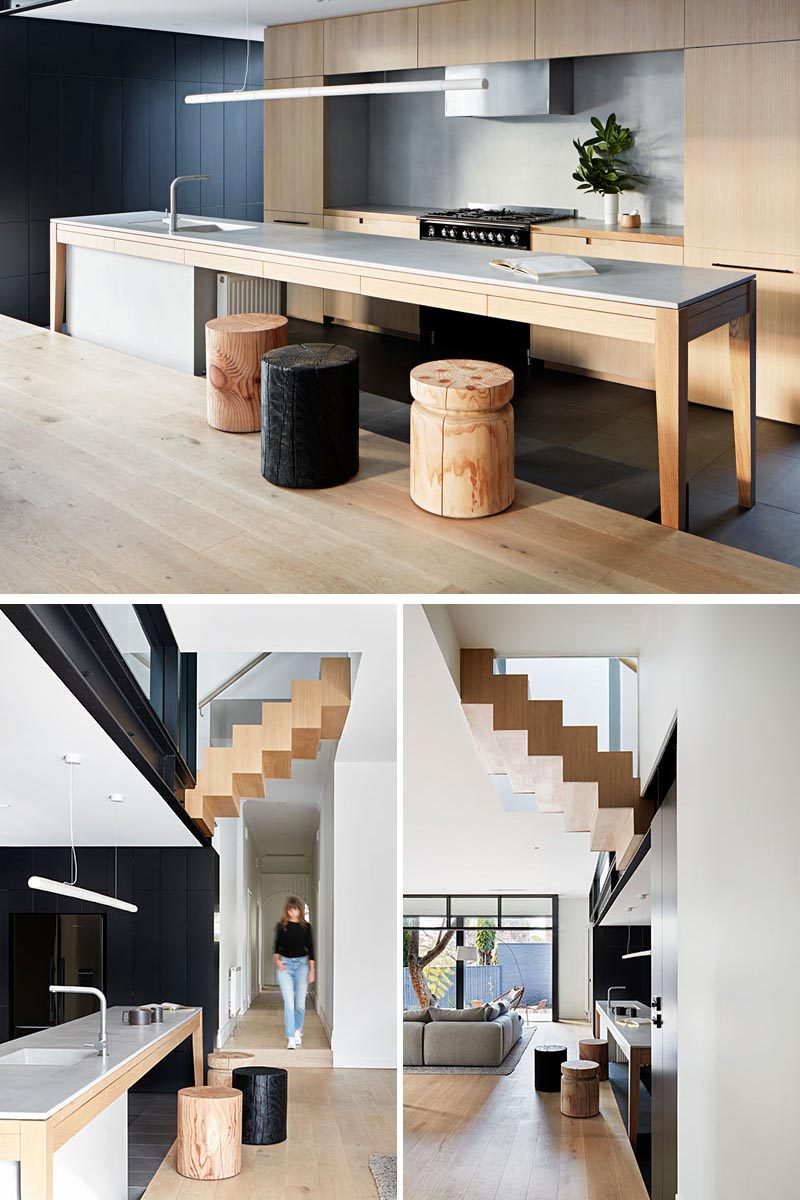 See more photos of this modern house interior – here. Designed by Whiting Architects. Photography by Shannon McGrath.
---
3. Kitchen Island With Bar Stools
Some homes have their kitchens raised, creating enough room to add bar stools to the island on a lower level of flooring.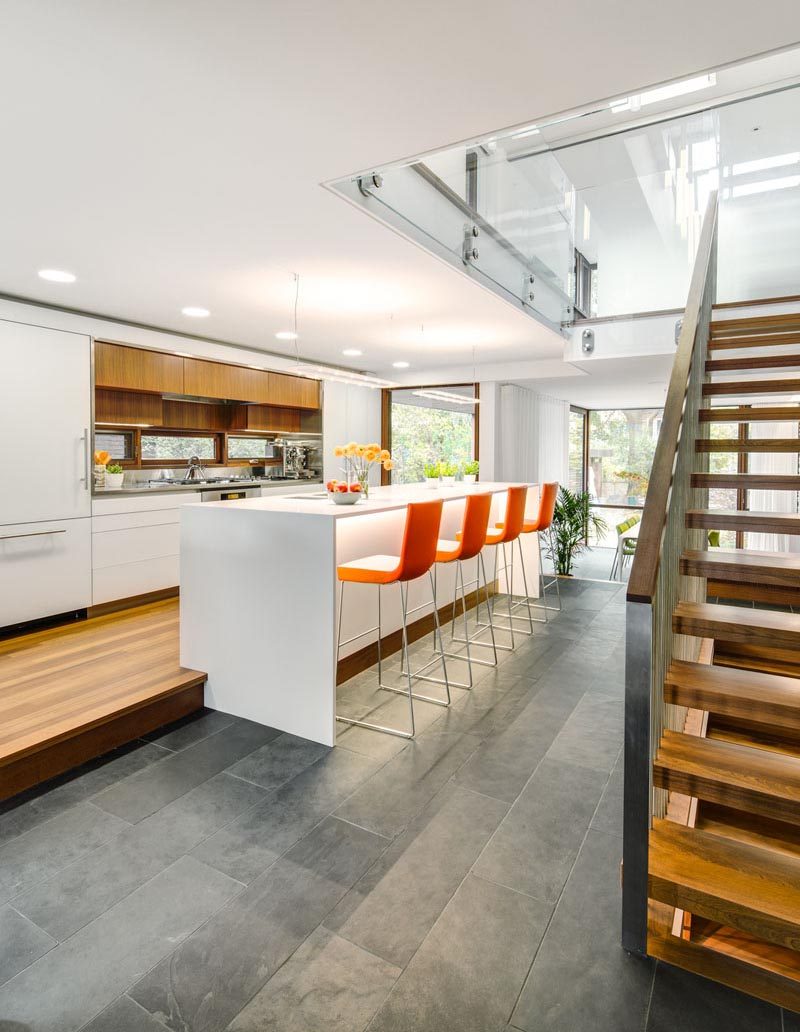 See more photos of this contemporary house – here. Designed by Altius Architecture Inc.
4. Kitchen Island Dining Chairs
When you have a large and open kitchen, one design option is to have an overly long island that can be surrounded by numerous dining chairs, depending on how many people will be eating.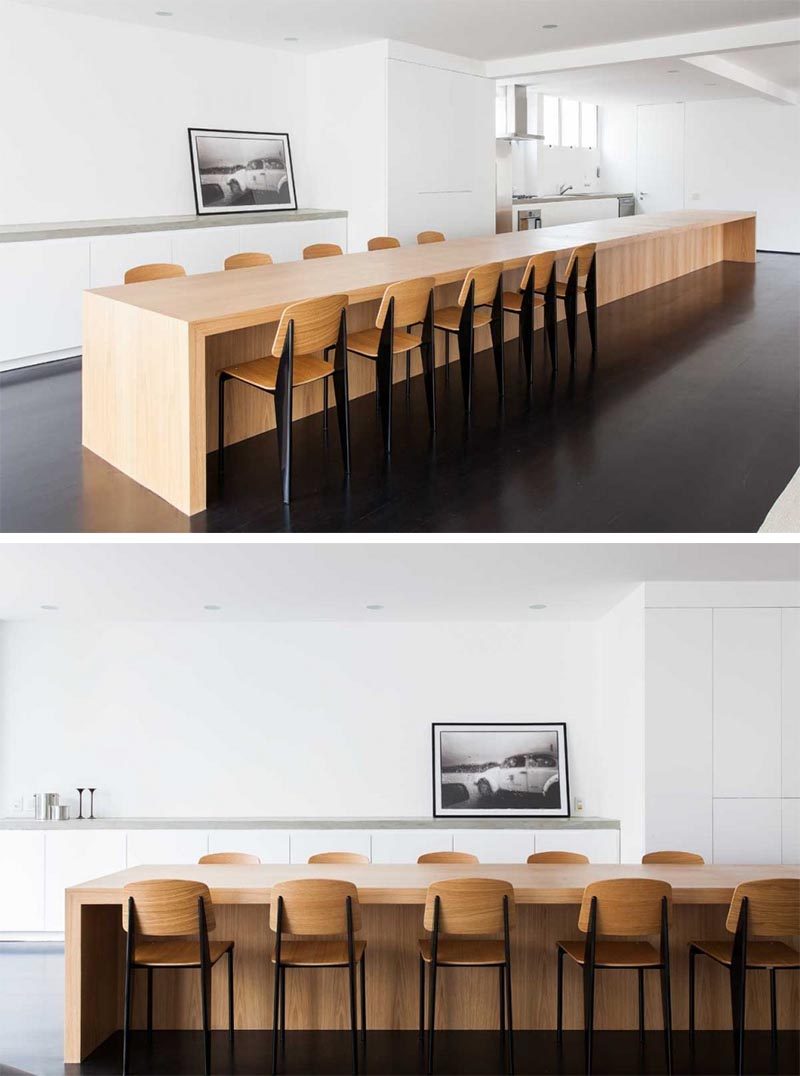 See more photos of this modern apartment – here. Designed by Felipe Hess. Photography by Ricardo Bassetti.
---
5. Kitchen Islands With Armchairs
Some homes and small apartments want to have their kitchen island also be the dining table. This can be achieved by having a multi-height kitchen island or a hanging kitchen island, where there's open space underneath to accommodate armchairs.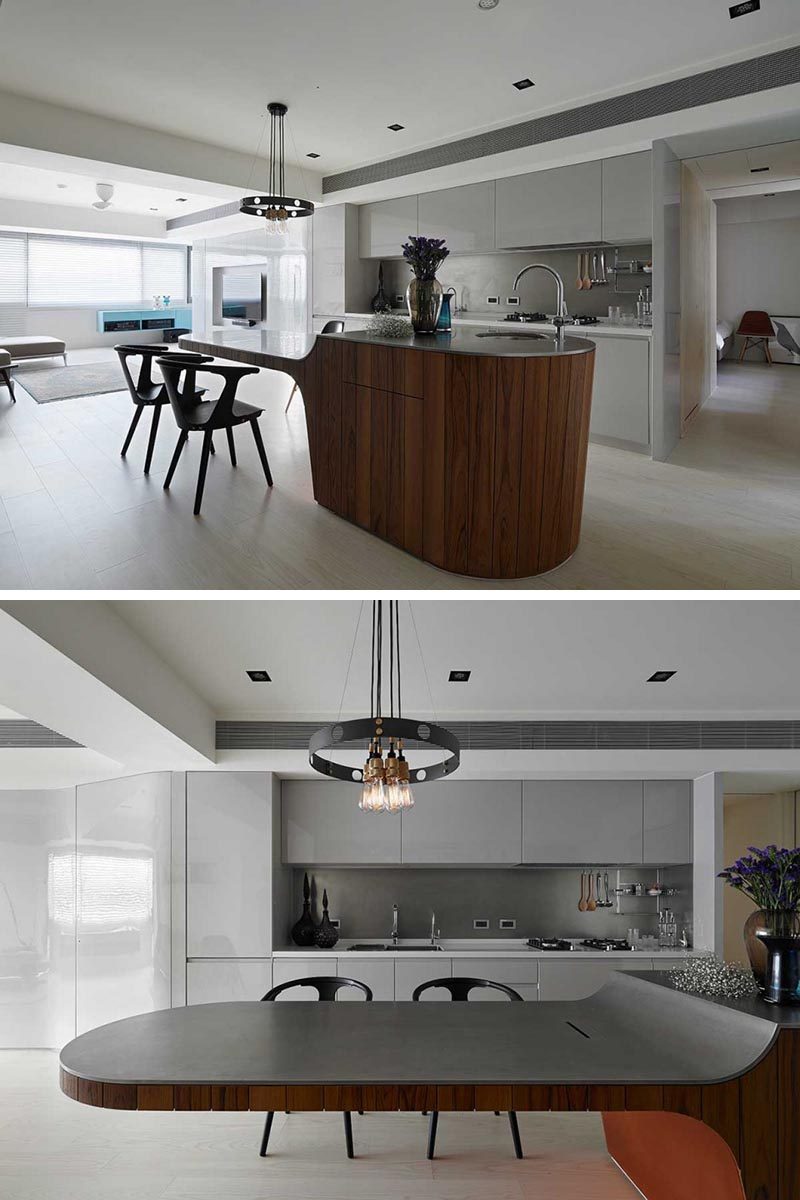 See more photos of this kitchen island – here. Designed by KC Design Studio.
---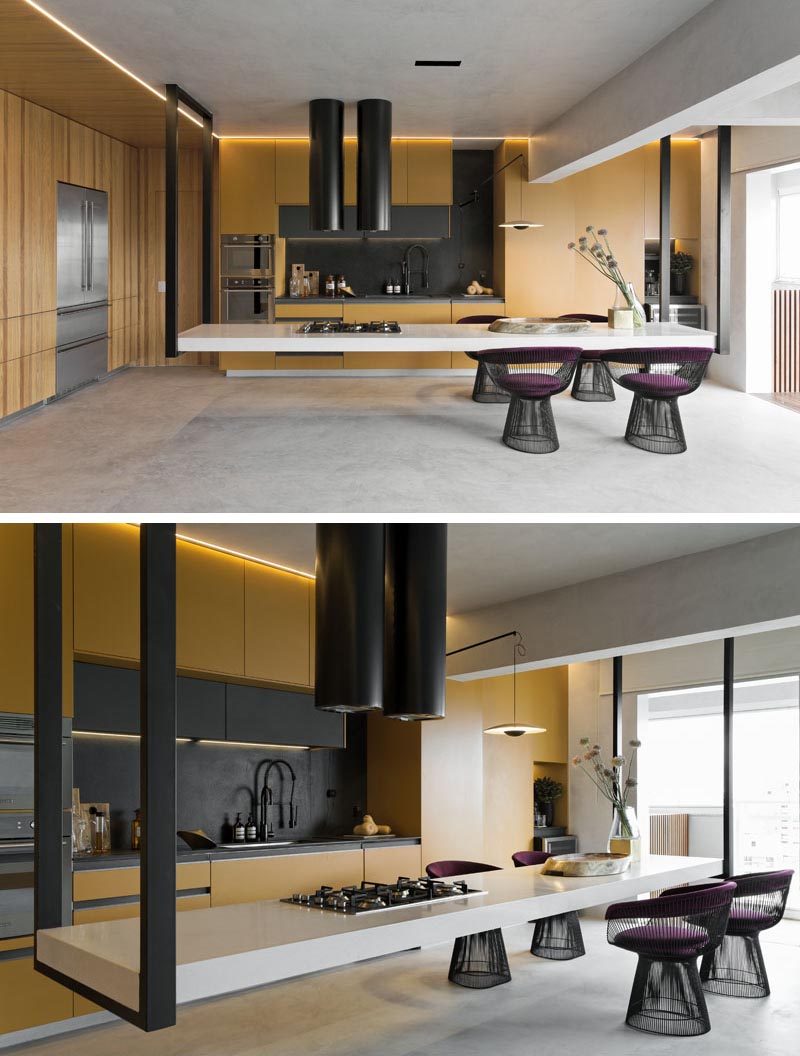 ---
6. Kitchen Islands With Built-In Seating
Built-in seating adds a completely custom design element that's not only functional but also eye-catching.

In this example, the seats have been attached to arms, allowing them to be stationary, follow the curve of the island, and to also have different heights, accommodating for taller or shorter people.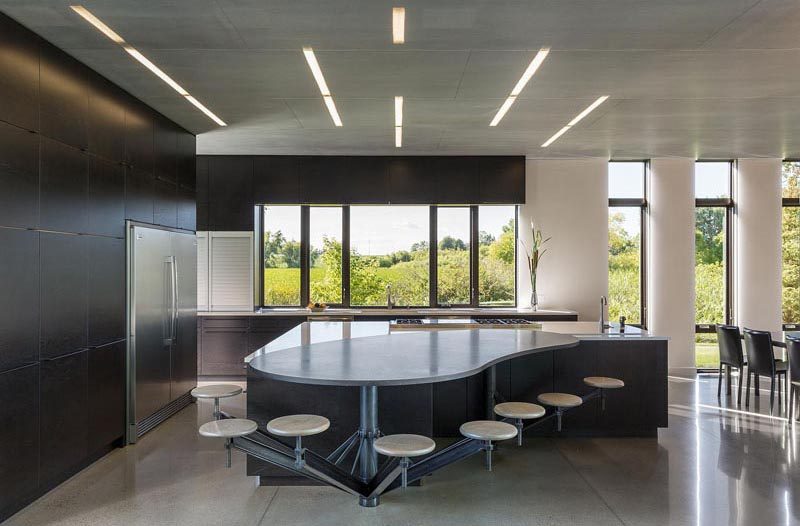 ---
This example of a kitchen island with built-in seating has an entire couch that curves in a U-shape. The kitchen island was designed this way so that the homeowners could have a casual dining area that looks out to the garden.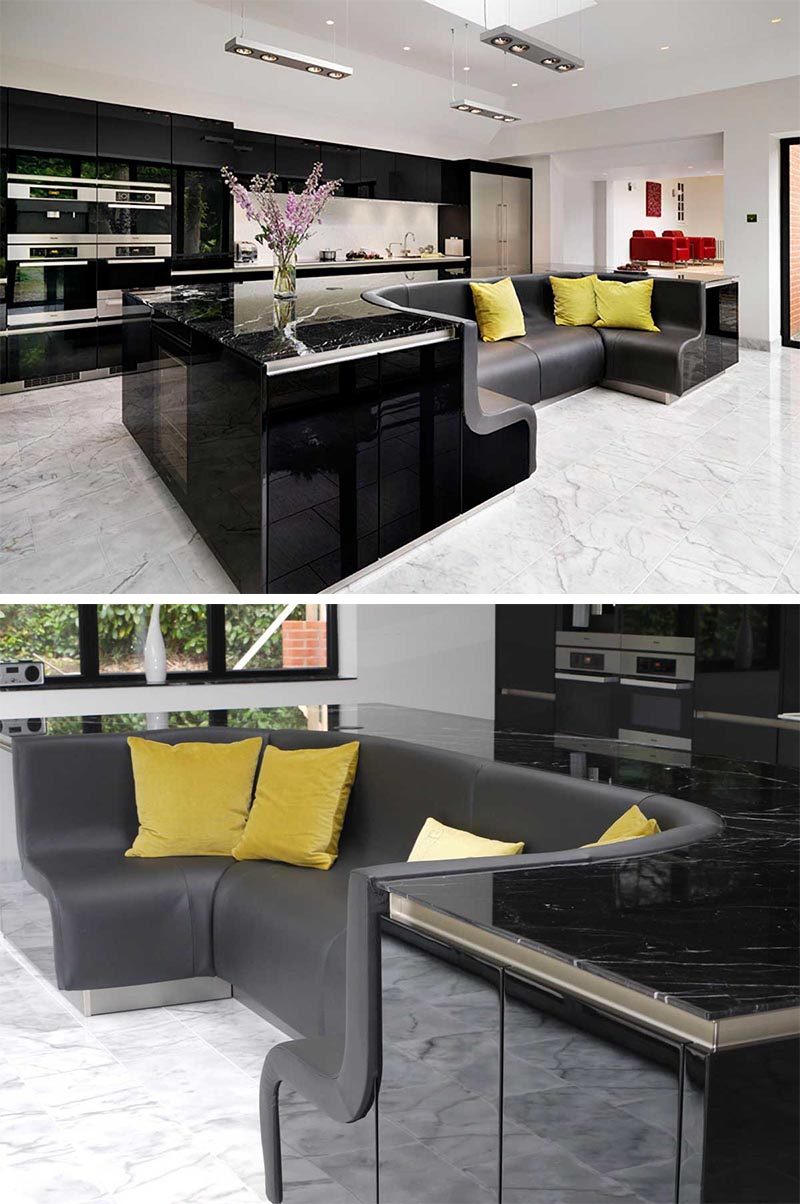 See more photos of this black kitchen – here. Designed by The Myers Touch.
---
Get the contemporist daily email newsletter – sign up here