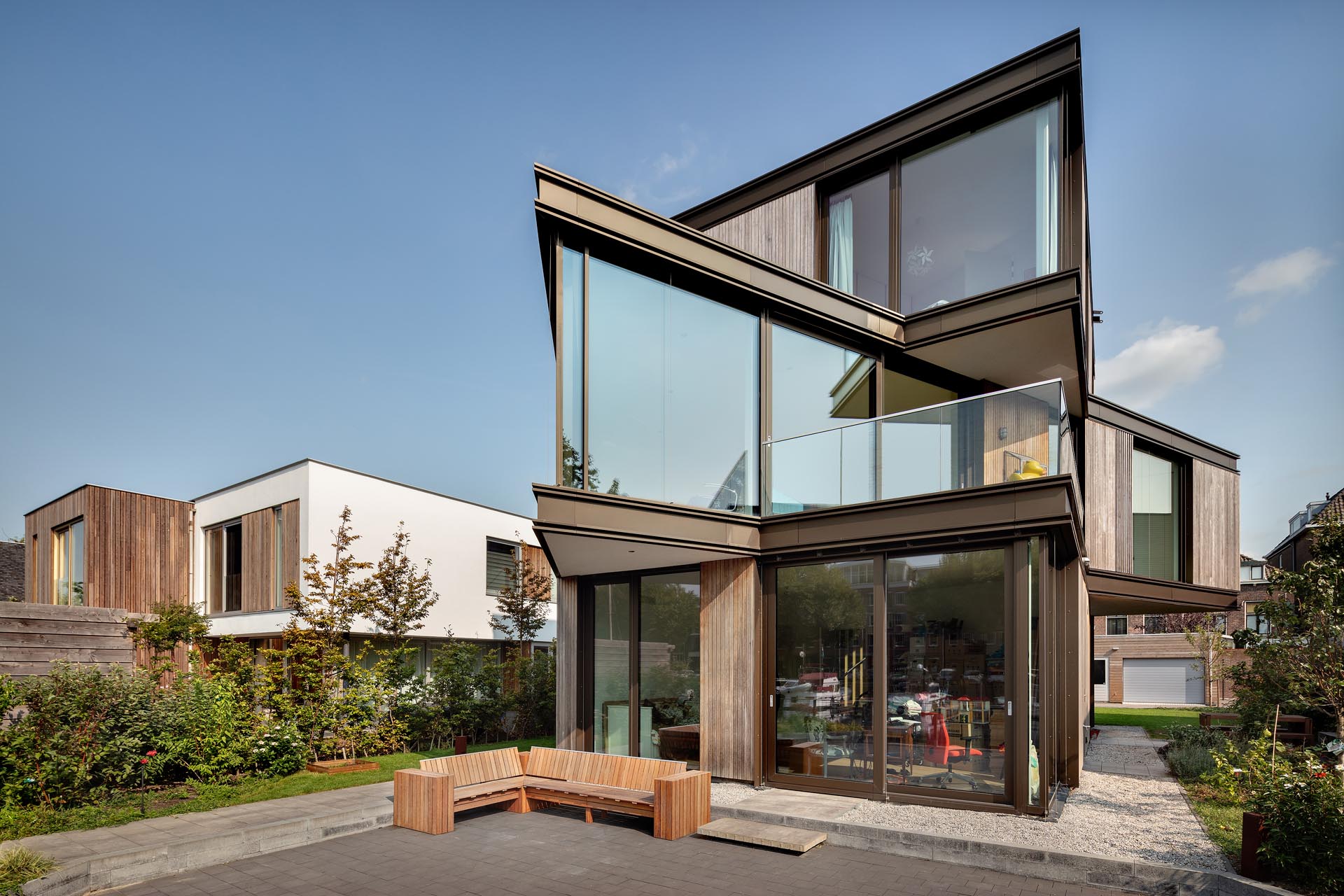 stats architecten has designed a new house in Schiedam, a city in the Netherlands, that features a unique irregular angled floor.

The modern house has been included in the the transformation of a former industrial site into a residential area with 6 detached or semi-detached villas, all designed by stats architecten.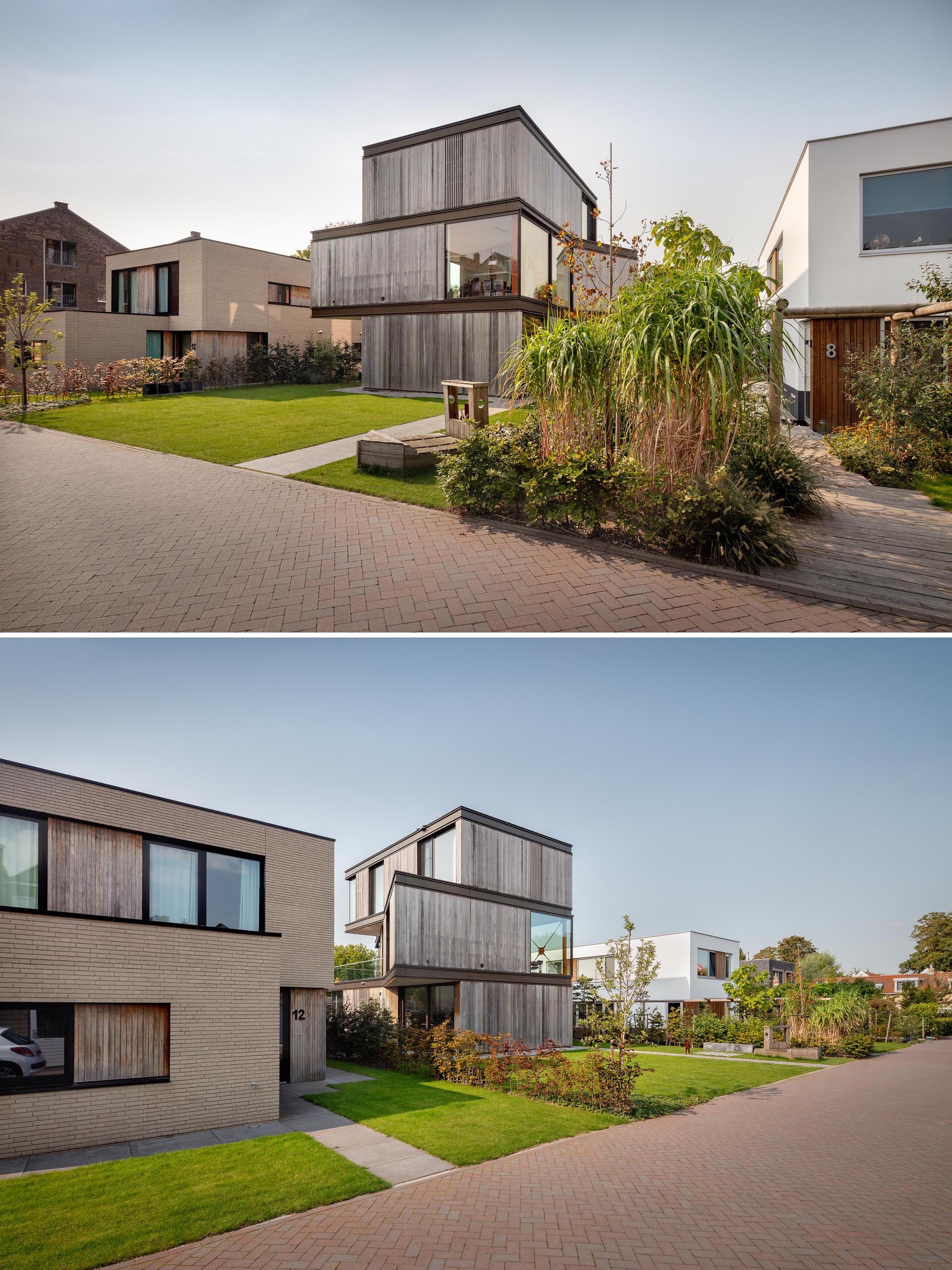 The house has a simple design with 3 rectangular floors, with the middle floor having an angular rotation, while the wood, metal, and glass exterior adds a maritime touch, but is also a reference to the former industrial sheds of wood and steel.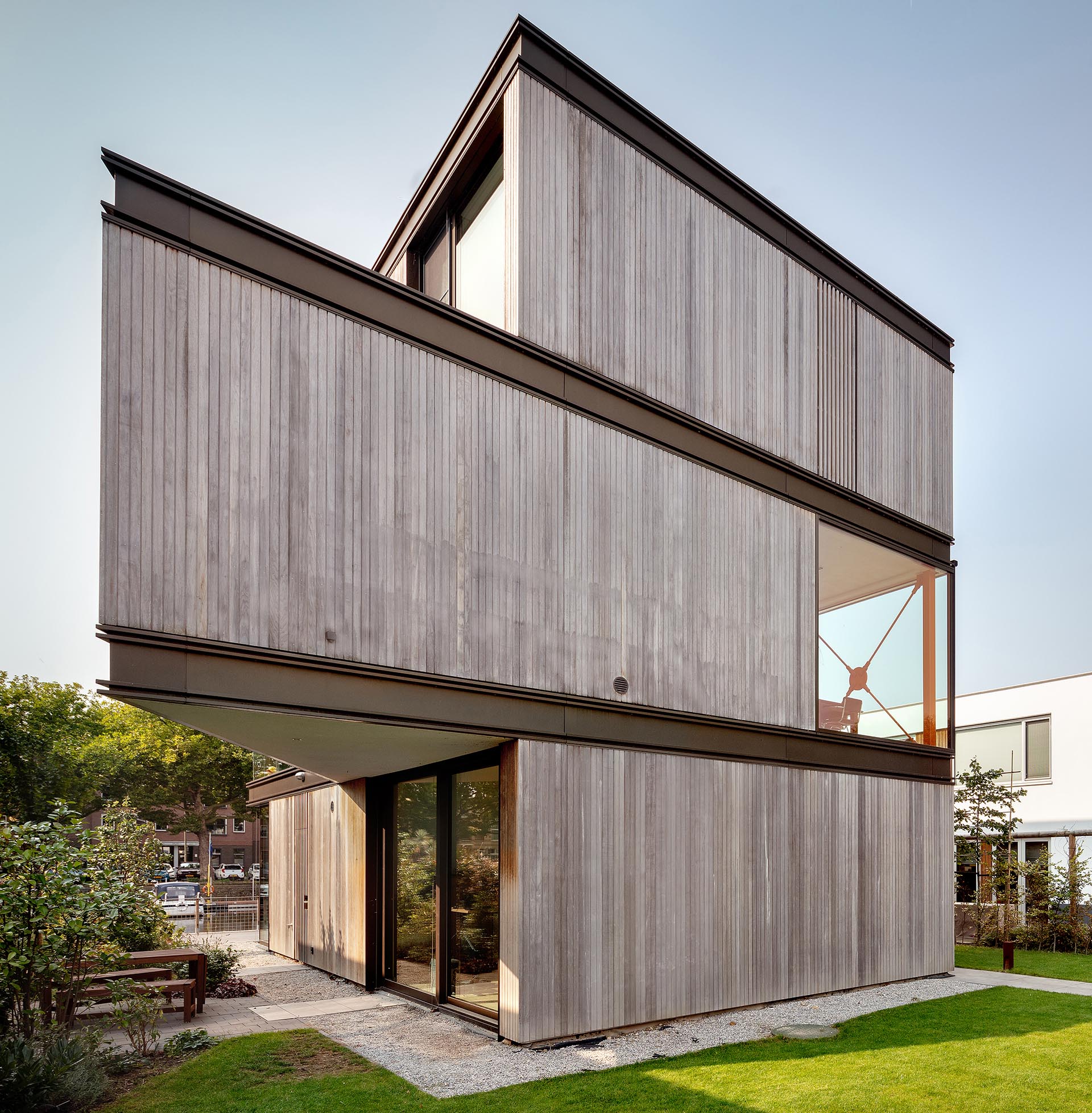 The waterfront side of the house has walls of glass. On the middle floor, a balcony is located off the dining room, while sharp corners give the house a dynamic appearance.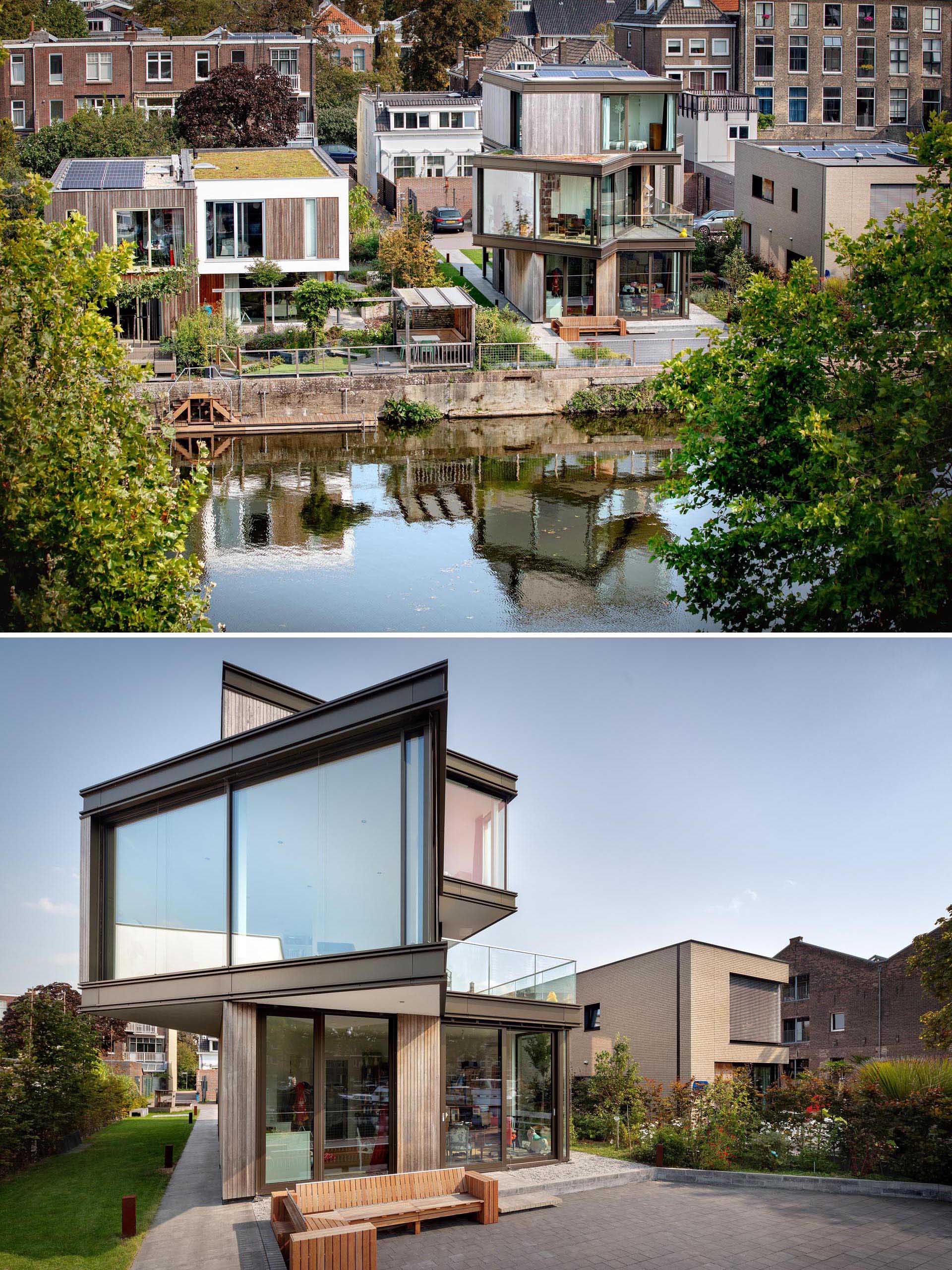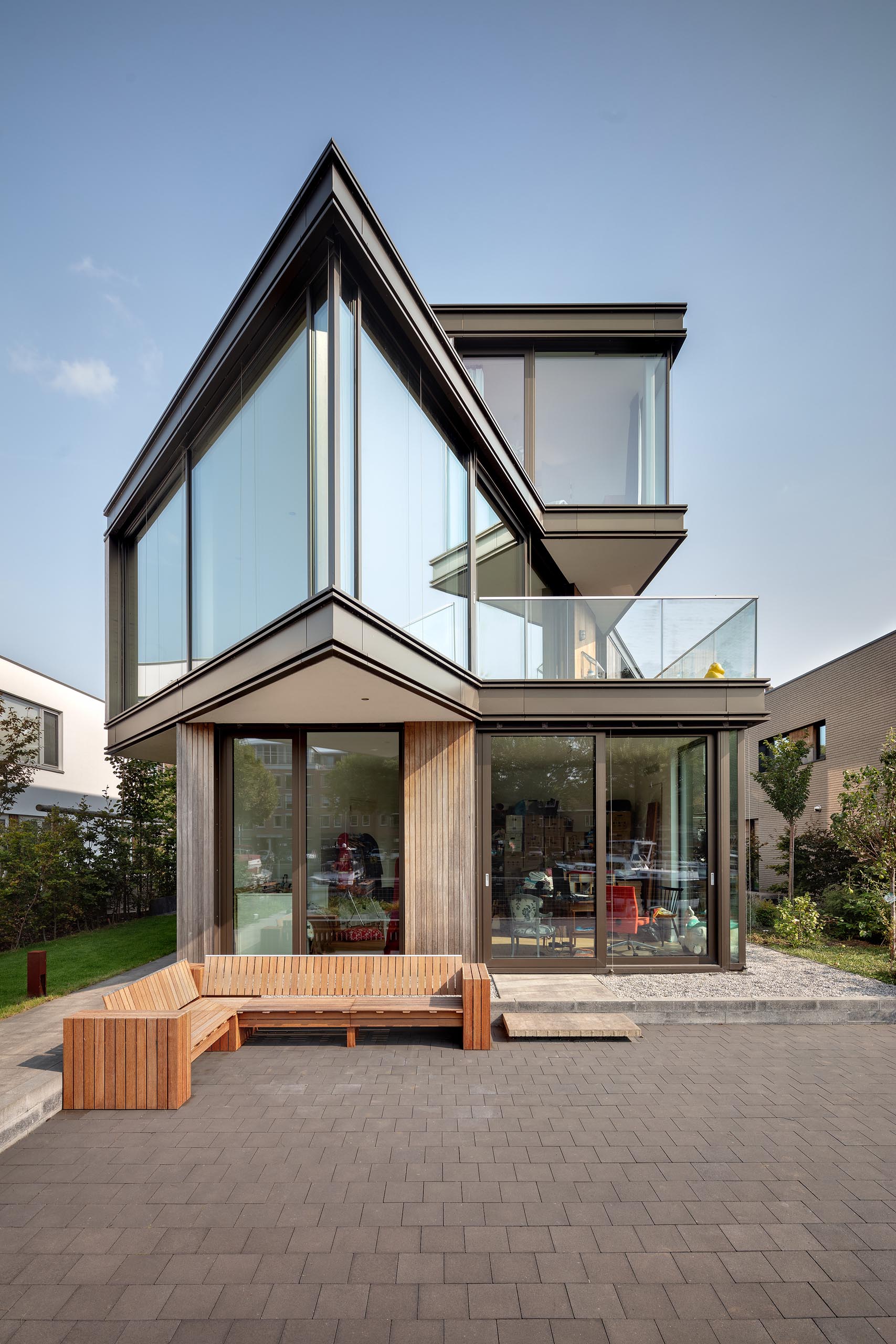 The home also has a patio that's ideal for watching the boats pass by.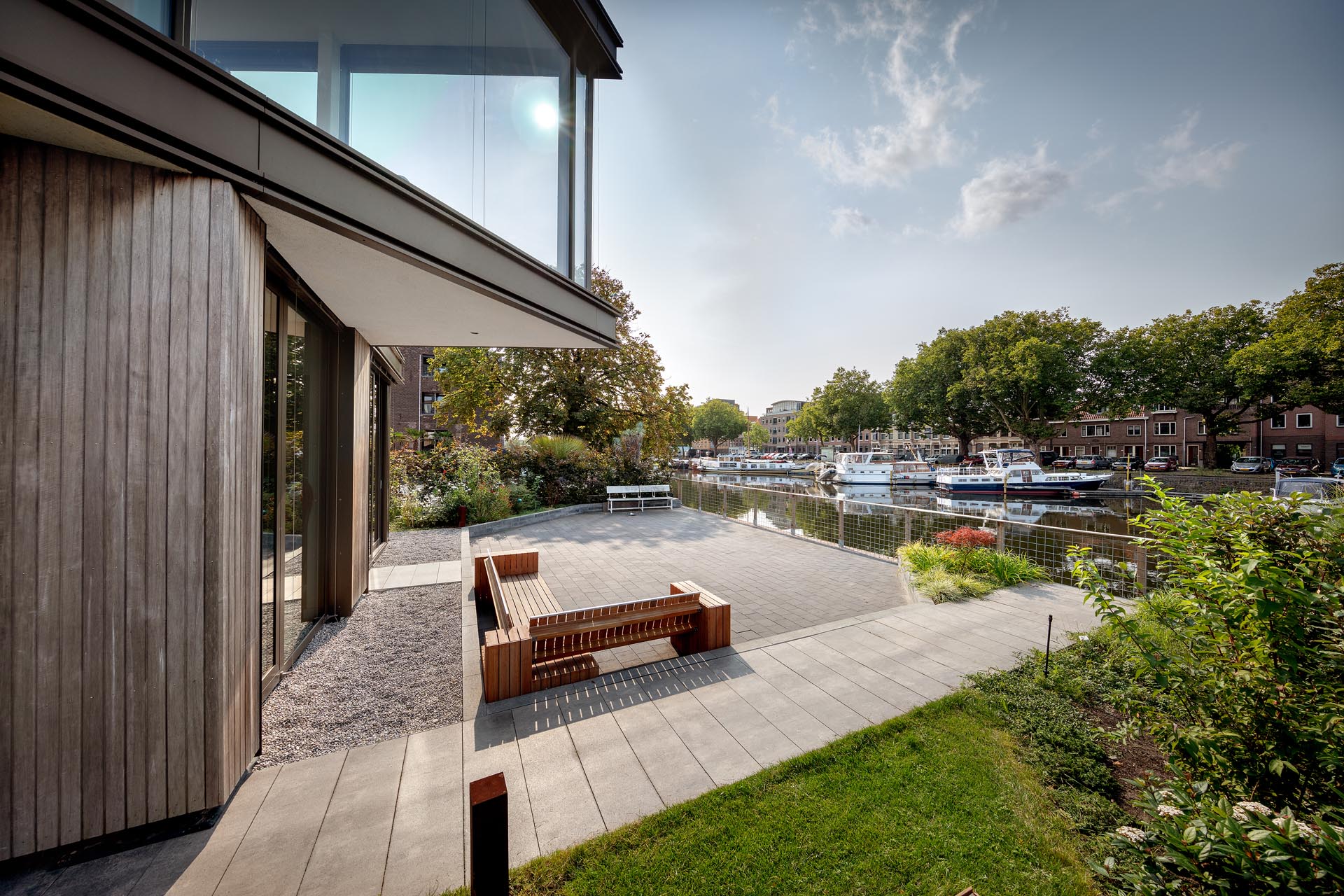 Inside, each floor connected by central staircase with wood treads.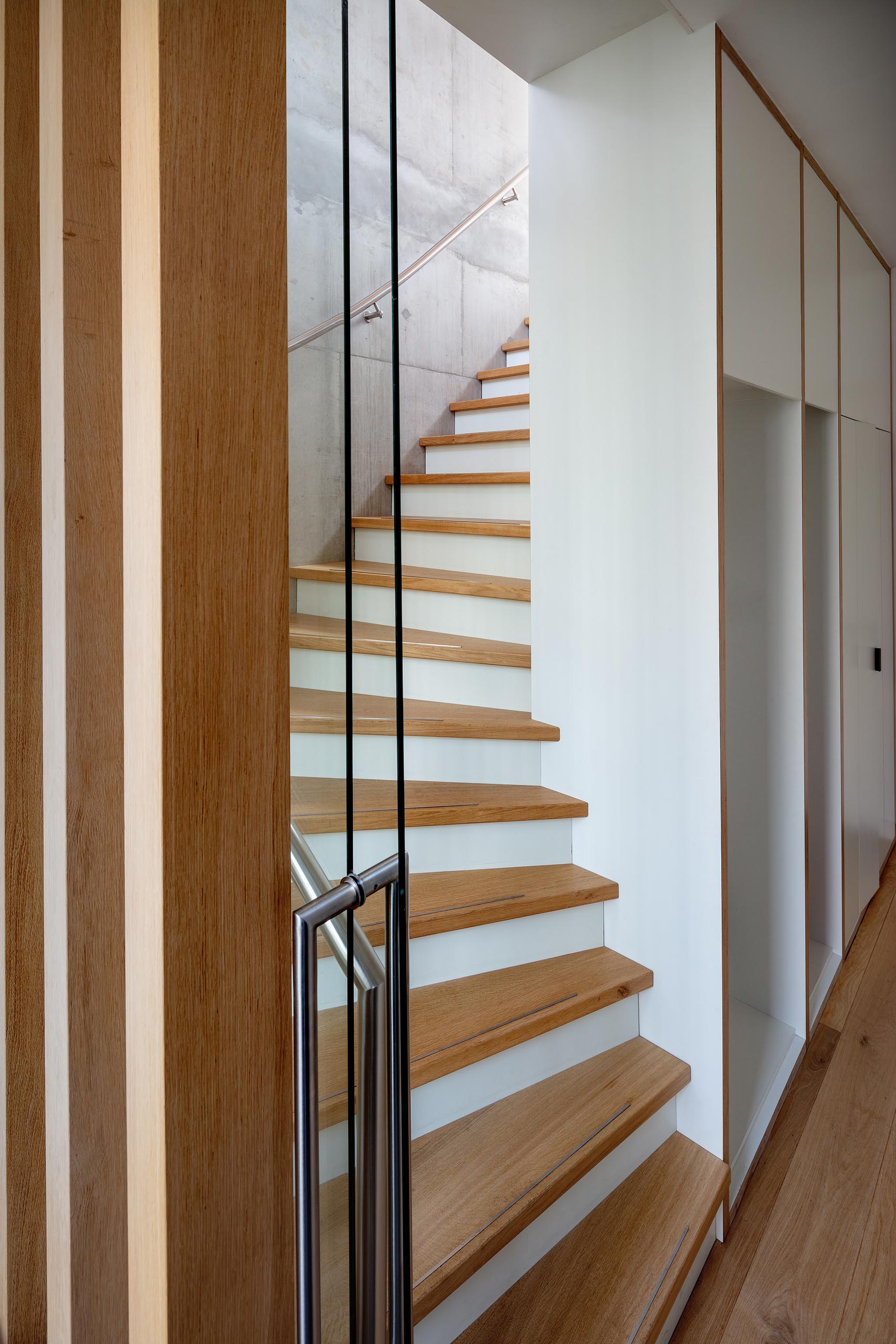 The homeowner has an avid book collection, and the solution was to create a bookshelf that travels the complete height of the villa. Natural light from the skylight and windows keeps the staircase bright.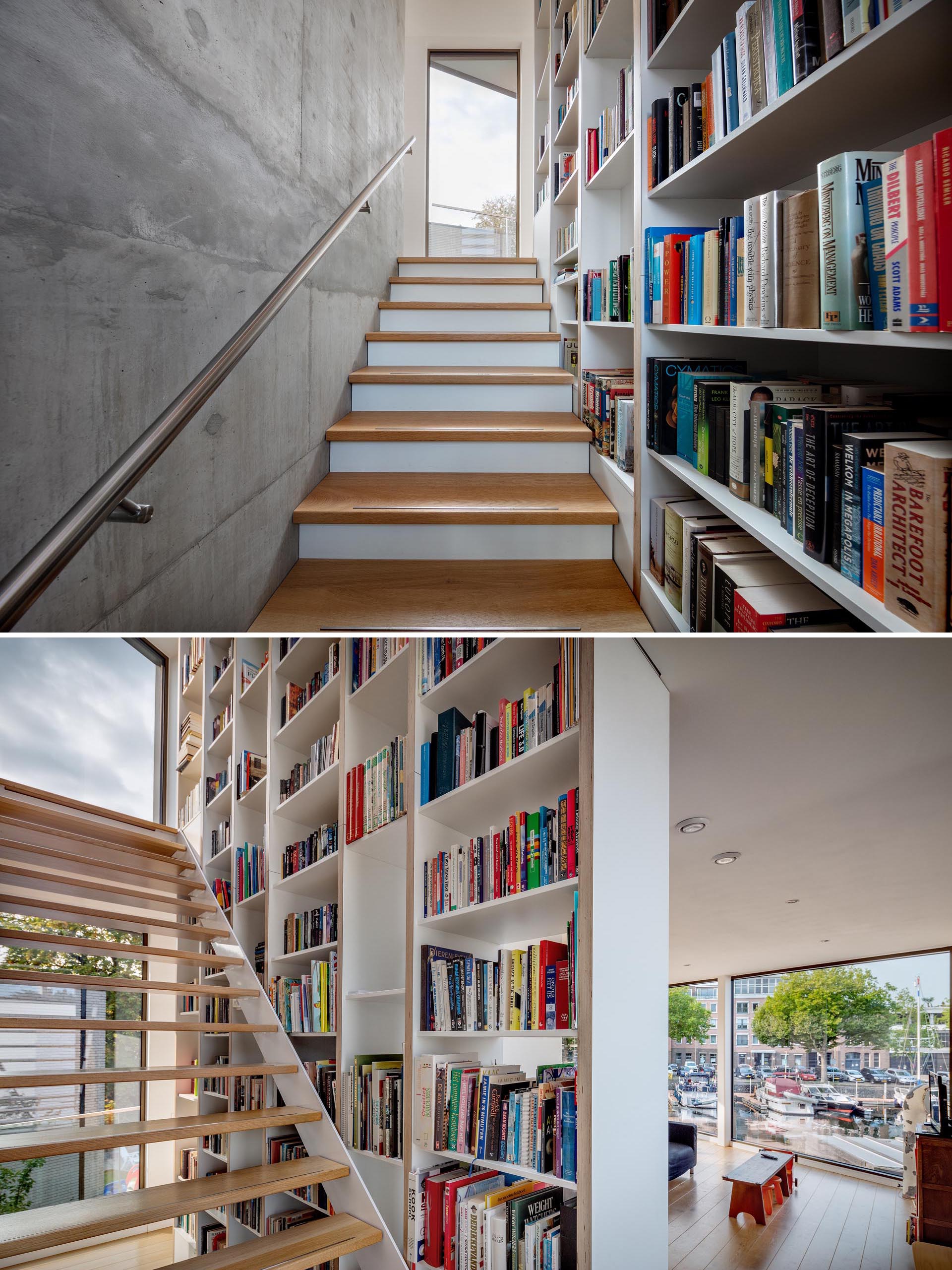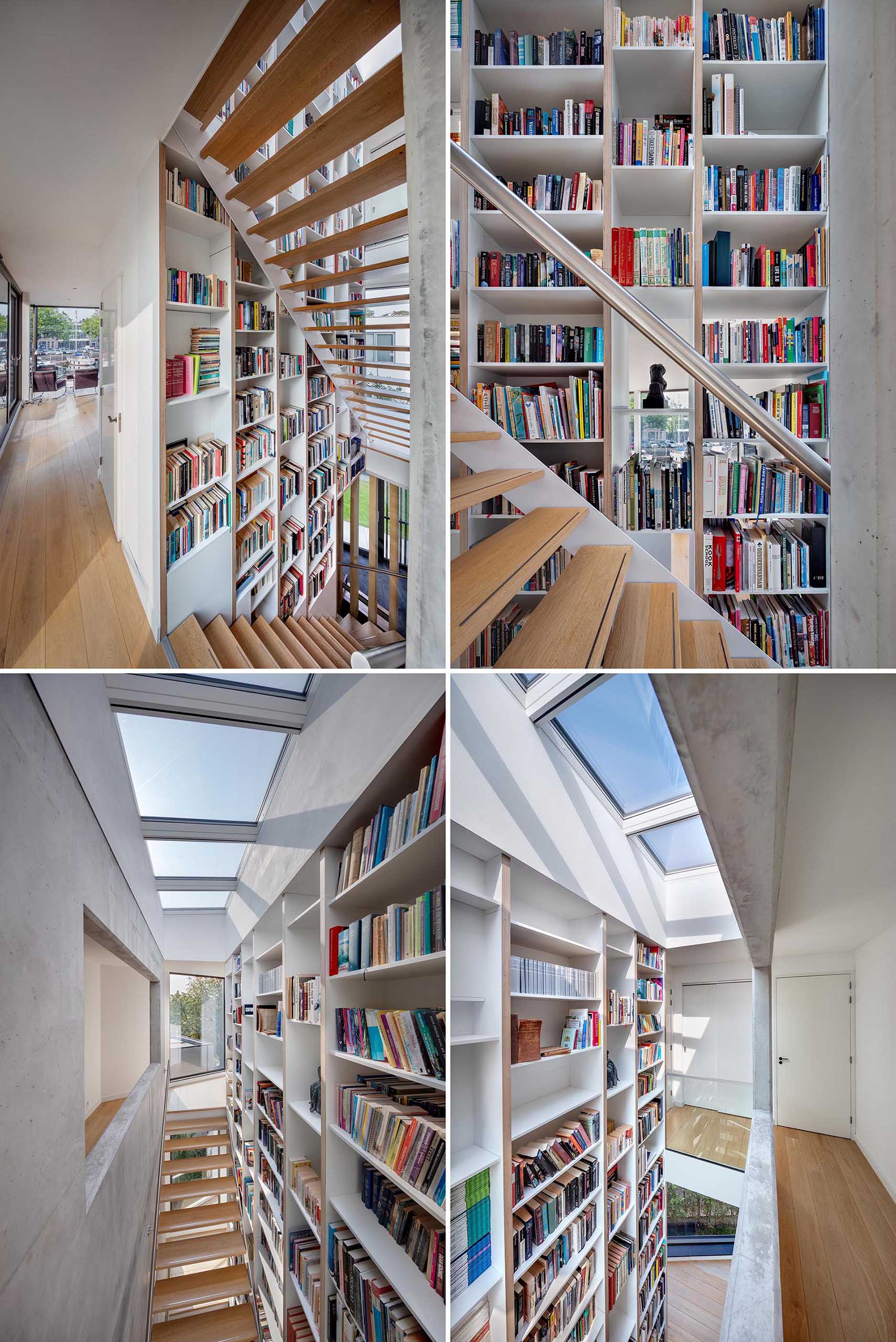 The floor to ceiling windows and sliding doors provide extensive views of the waterway and the treetops.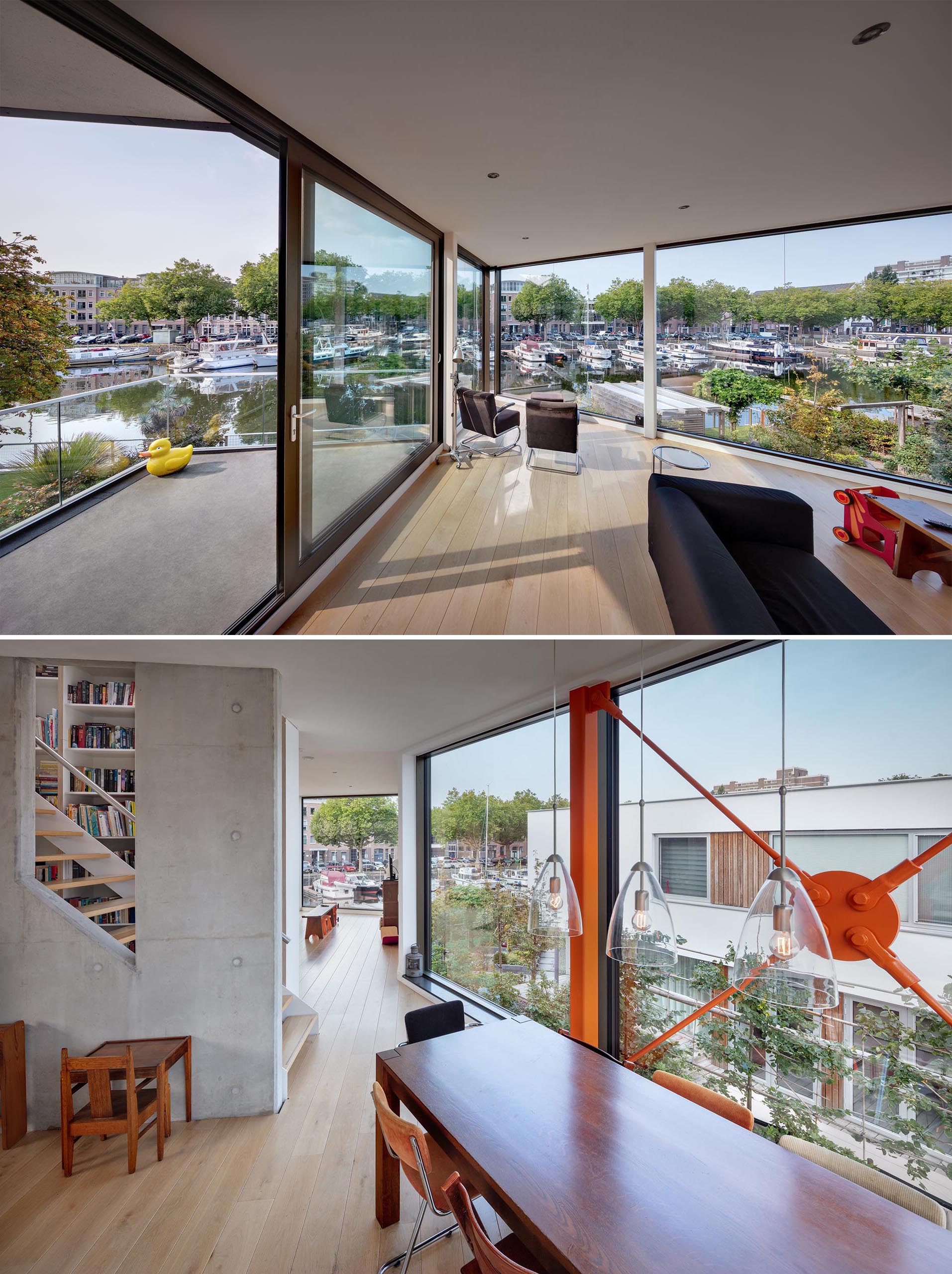 Photography by DigiDaan | Architecture Firm: stats architecten | Lead Architect: Ralph van de Donk | Design Team: Ralph van de Donk, Michiel Bosch, Henk Magrijn | Engineering: Jecon Engineering | Contractor: A annemingsbedrijf Lagendijk | Cabinet maker: Jan van Hoorn | Developer: Uvago/Architema