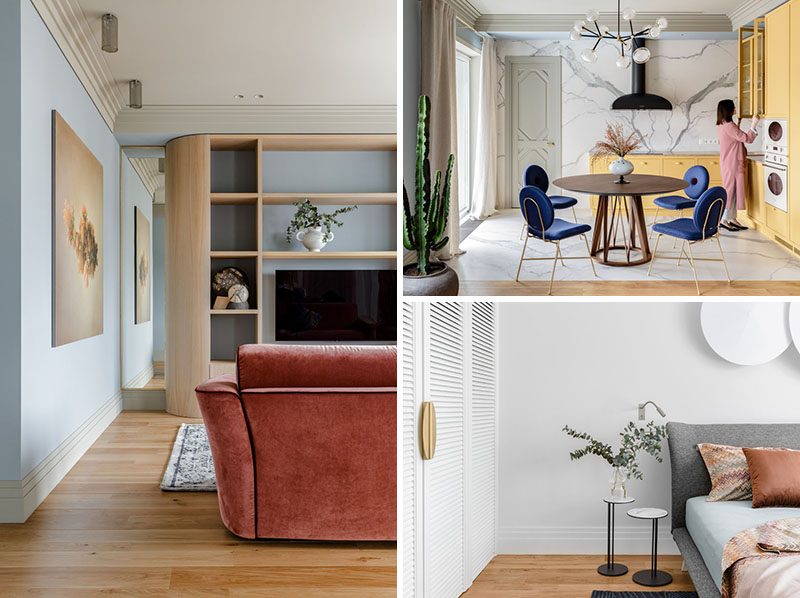 Atelier Prototipi has designed the interior of an apartment in Minsk, Belarus, for their clients that wanted a space to remind them of a sunny and warm climate.
Stepping inside, there's a small entryway with a custom made oak wardrobe that features brass handles, as well as a custom-designed console made from alder wood and marble.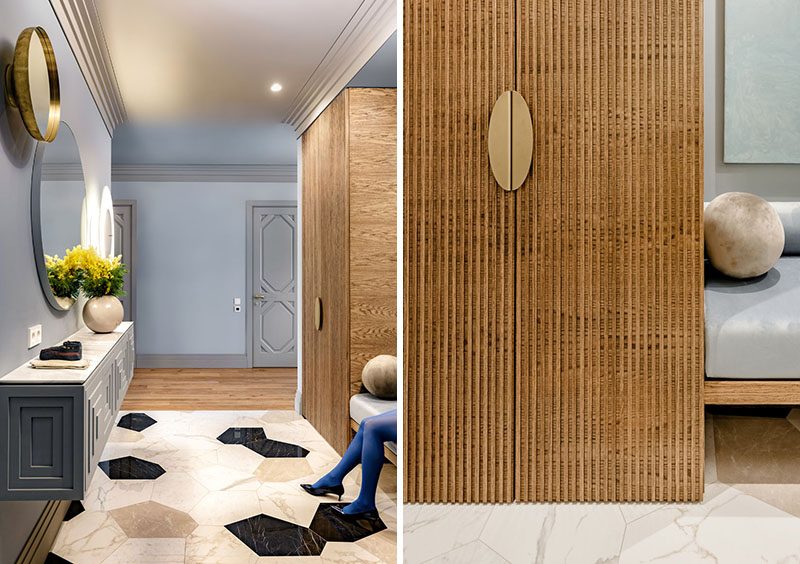 ---
In the living room, a curved shelving unit surrounds the TV and provides a place for displaying books and decor. A mirror between the shelving unit and the wall reflects the room and the soft blue walls.
---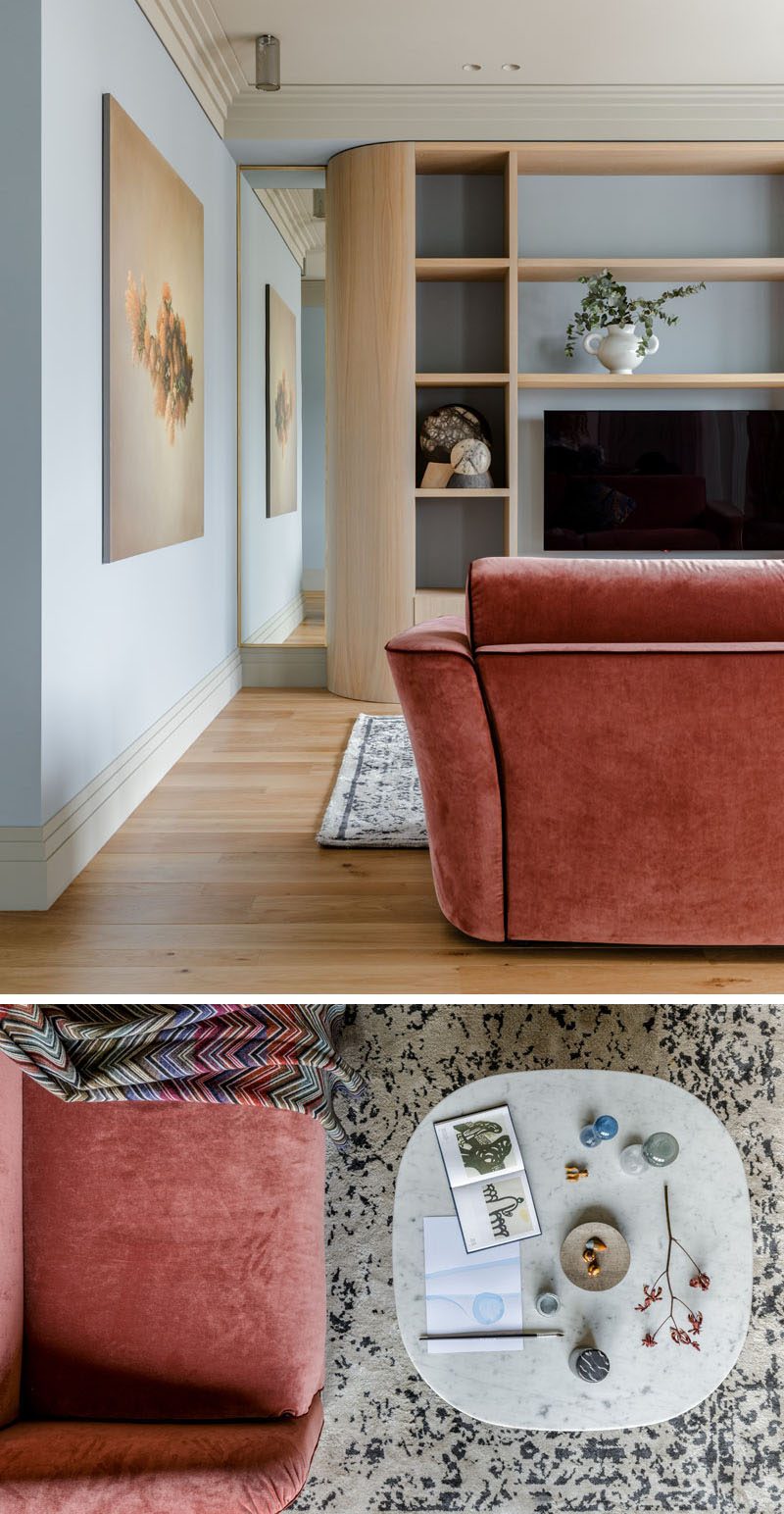 ---
The kitchen has matte yellow cabinets with built-in white Smeg appliances, while the wood dining table and cacti add a natural touch to the interior.
---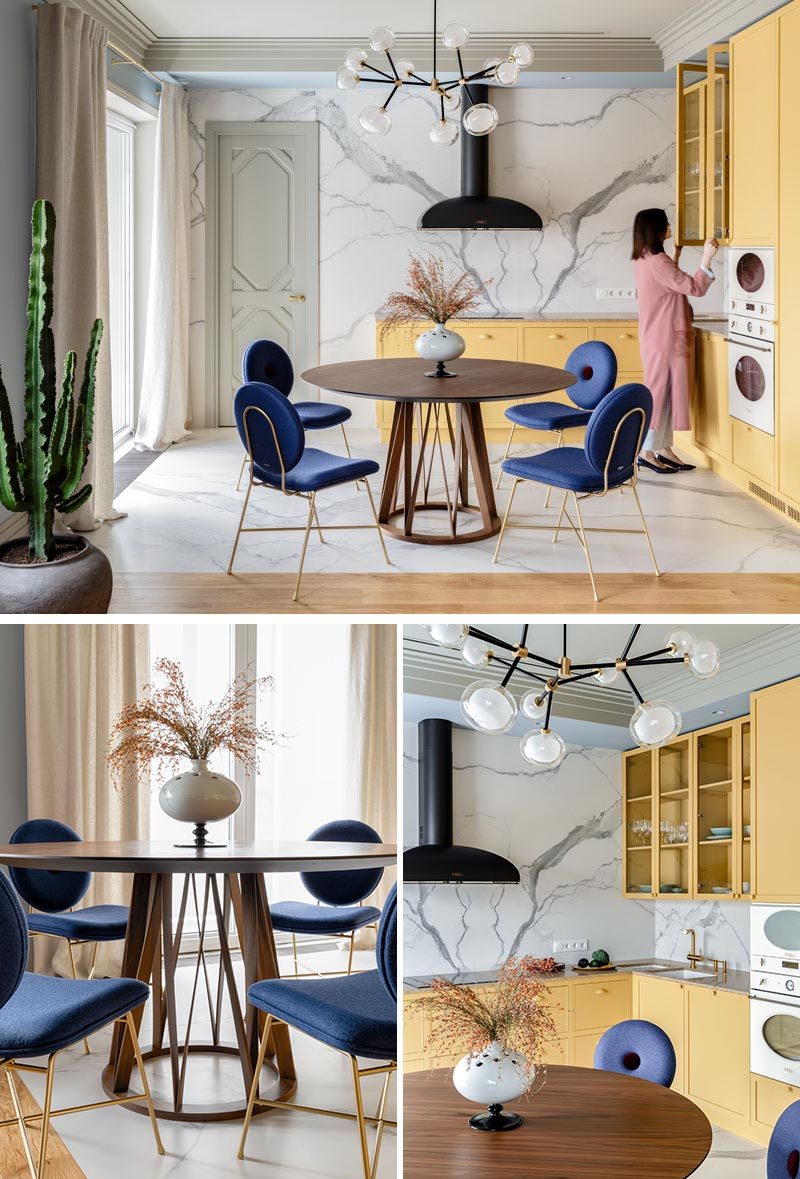 ---
In the bedroom, white closets match the white walls, while the wood flooring has a natural honey hue.
---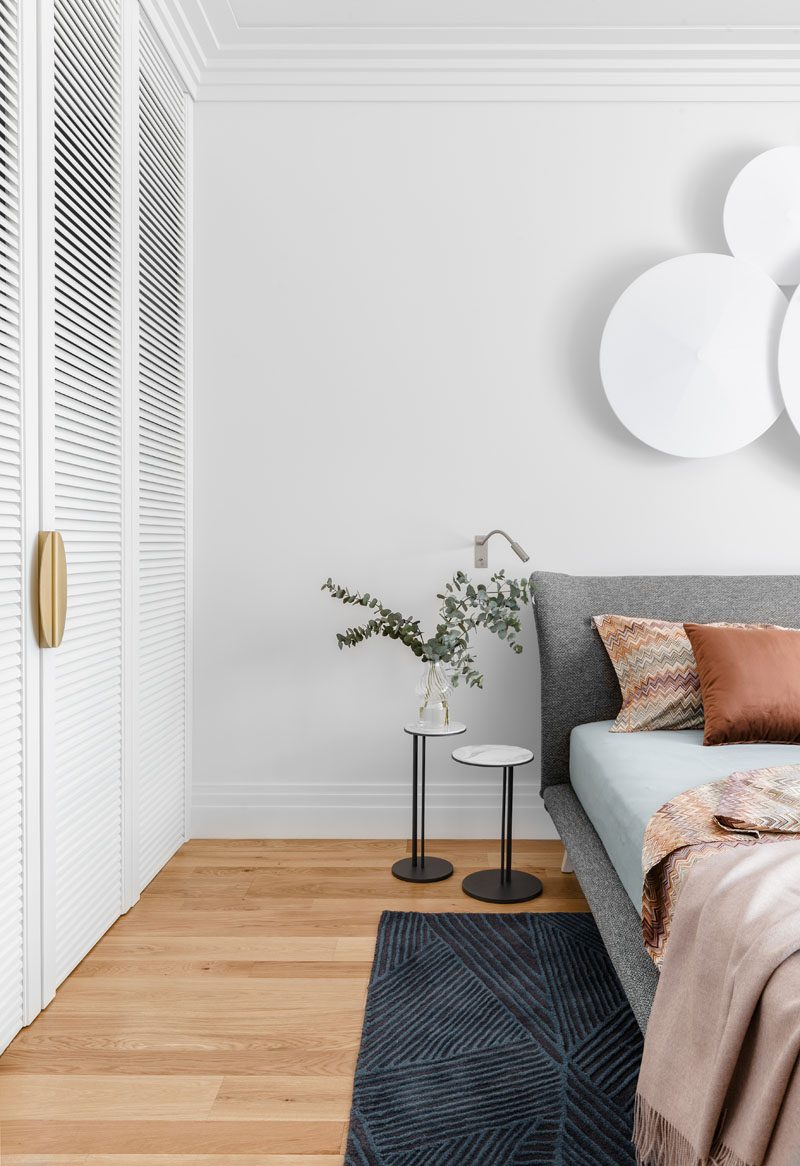 ---
Colorful accessories like abstract art, flowers, and blankets brighten up the bedroom.
---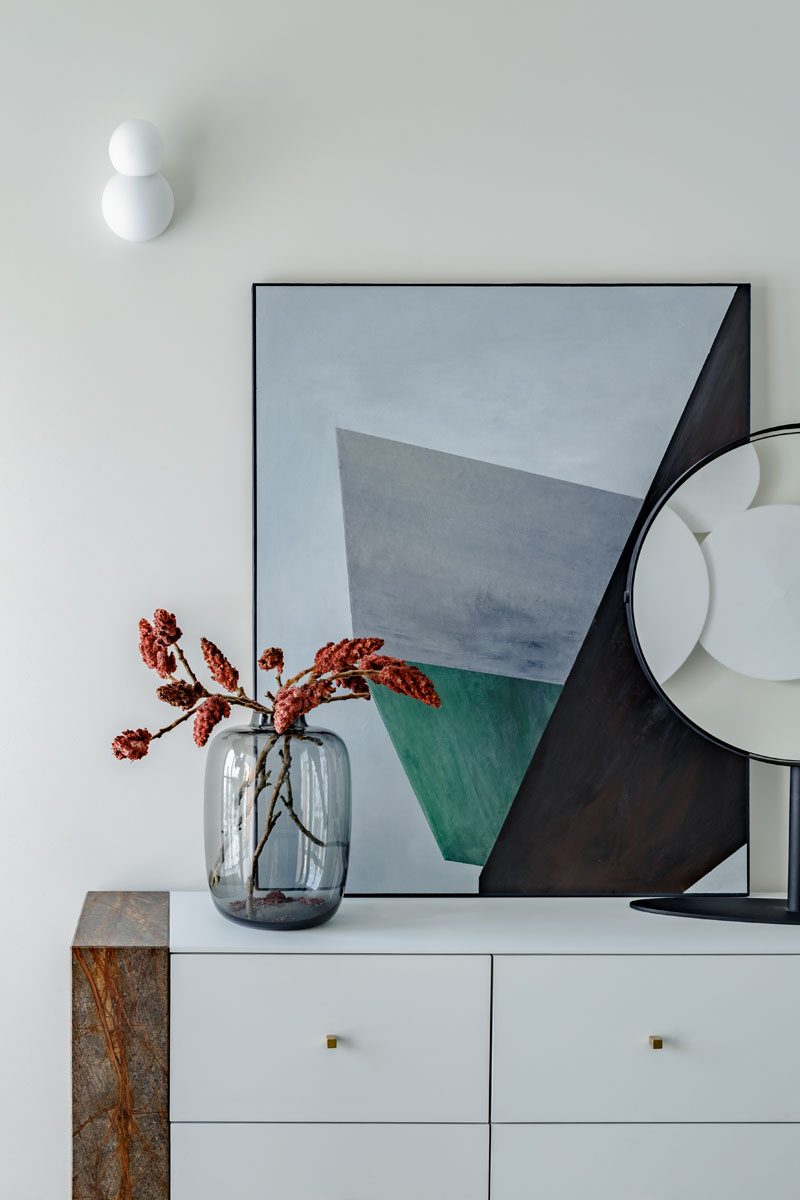 ---
In a second bedroom, a geometric rug partially covers the floors, and a tall closet provides storage.
---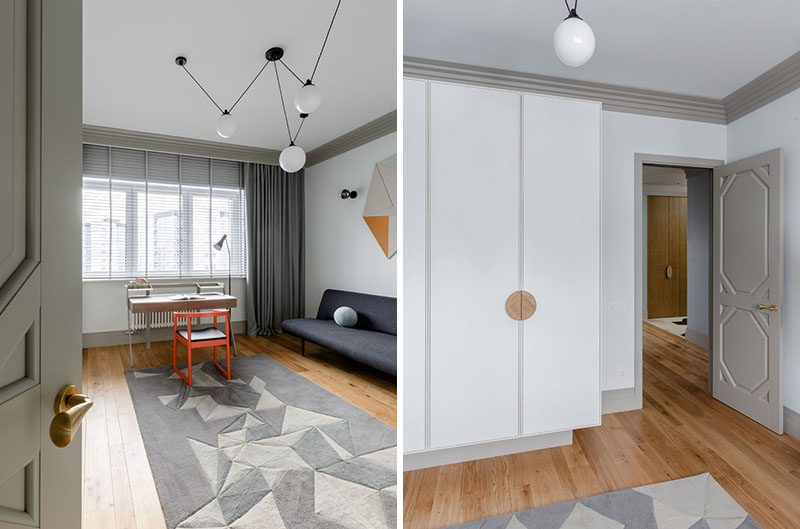 ---
The closet has wood handles made from oak, that when closed, creates a simple circle.
---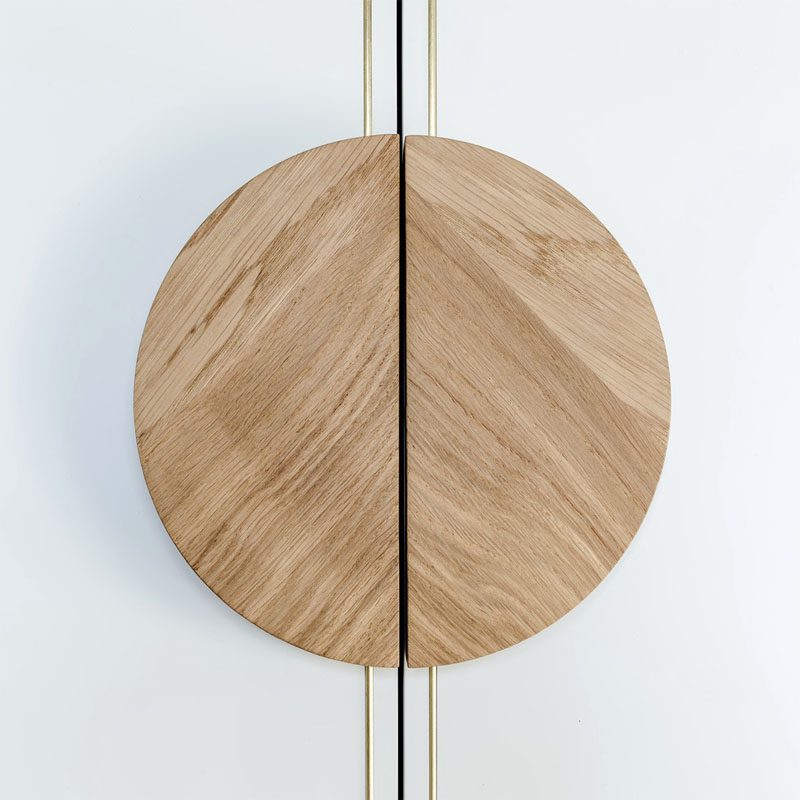 ---
In one of the two bathrooms, grey marble covers the wall and vanity, while a Novecento suspension lamp from Vistosi hangs beside a circular mirror.
---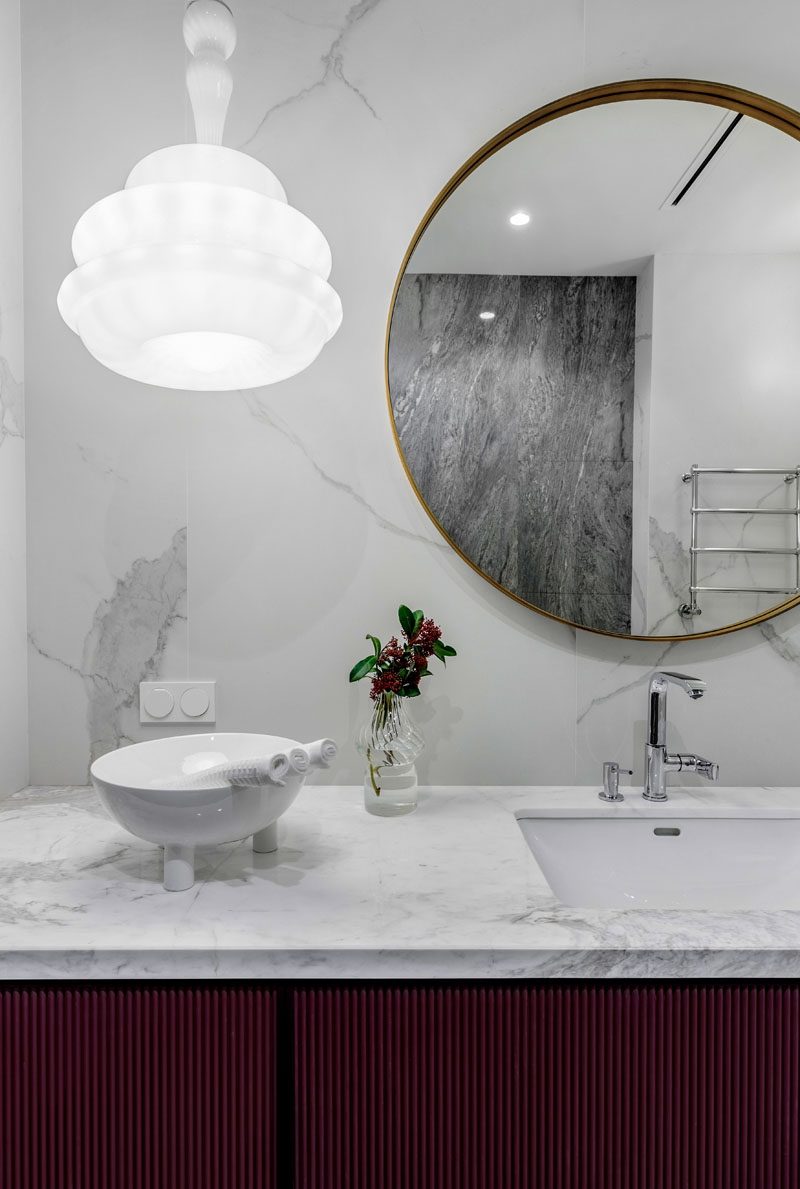 ---
In a second bathroom, dark marble covers the shower walls and ceiling, while a rainfall showerhead is highlighted by two mini spotlights.
---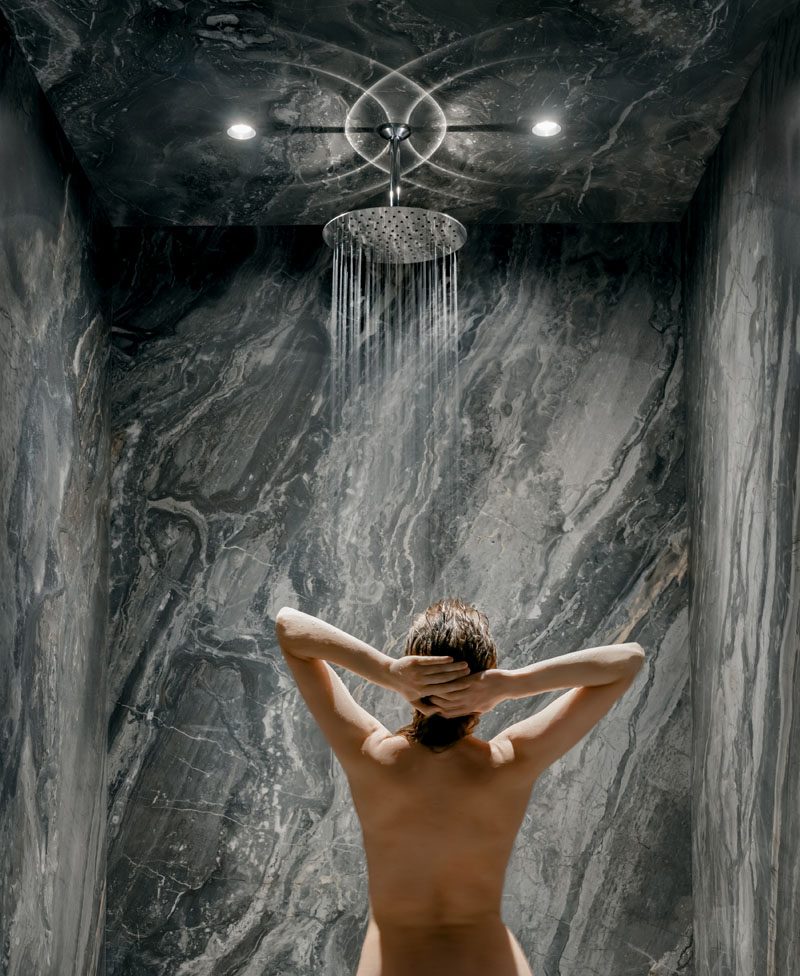 ---
Here's a look at the floor plan that shows the layout of the apartment.
---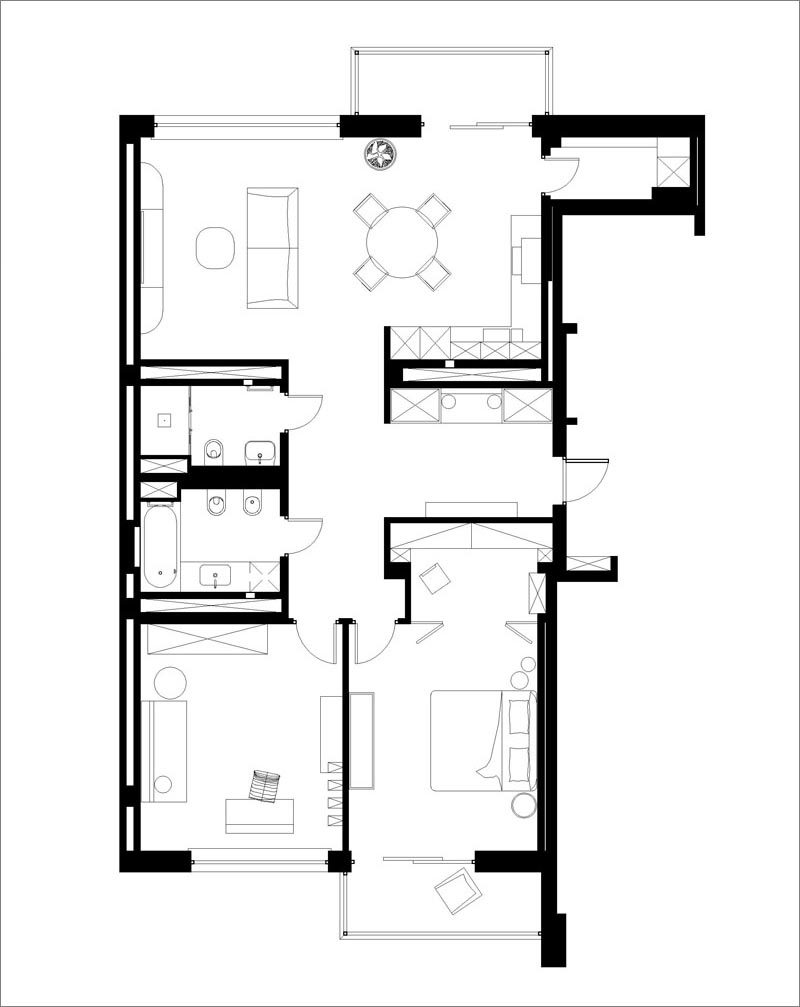 Models: Anastasia Karasyova and Inna Tupichina | Architects: Aleksey Klimov and Eugene Cherkas