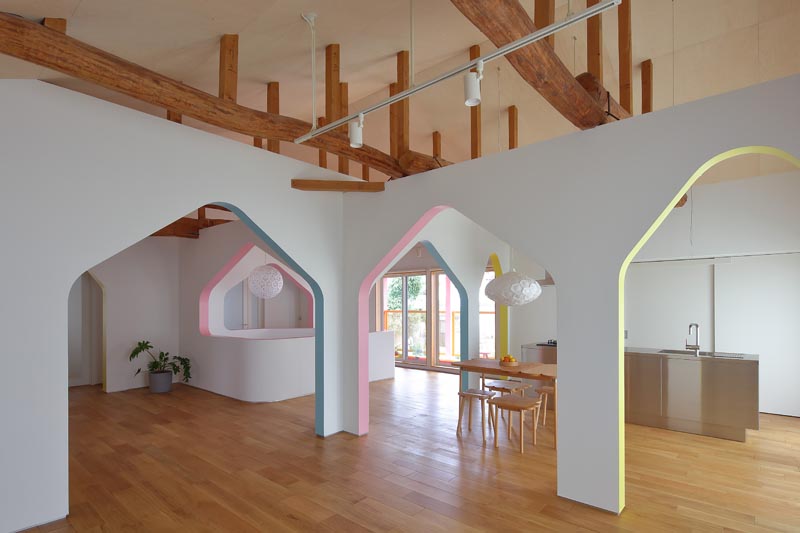 Japanese design practice 24d-studio has designed the renovated interior of a house and design studio that features a bright white interior with many arches accentuated with color.

The renovation of the 35-year-old house in Kobe resulted in an open floor plan with the design studio and workshop space on the first floor, and the residential area on the second floor.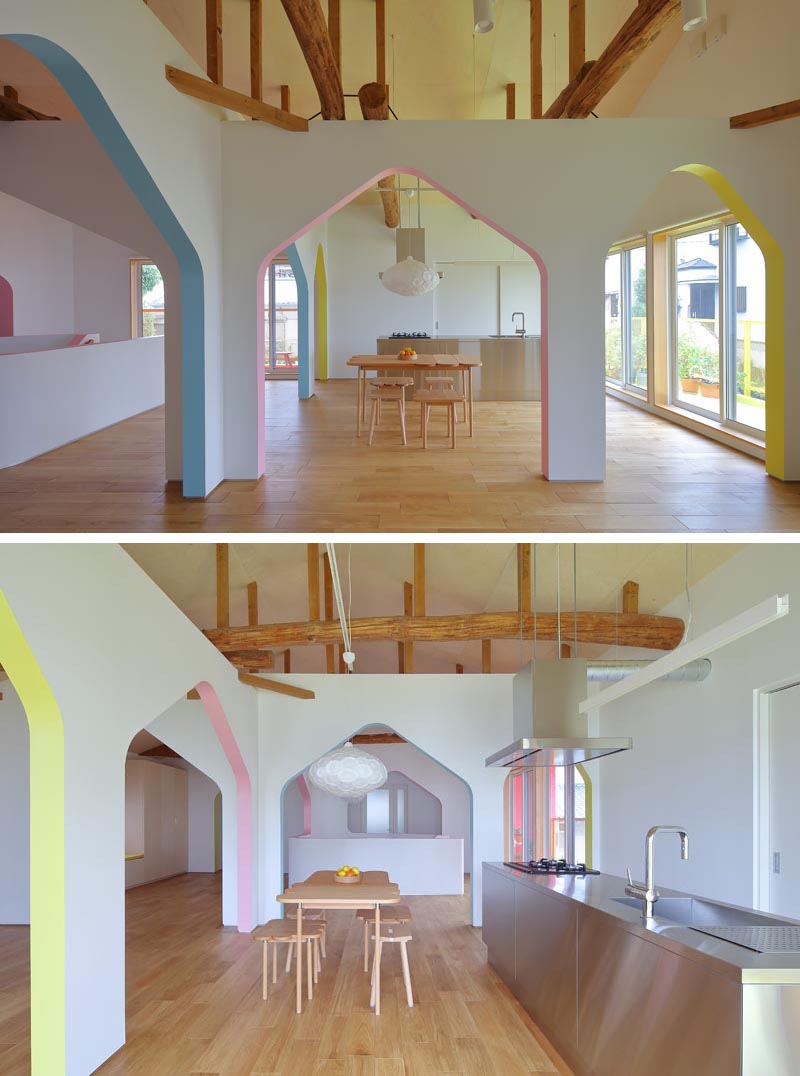 The arches were added as structural elements for the open floor plan, with each arch opening helping to define spaces, and at the same time, allowing the spaces to flow into each other.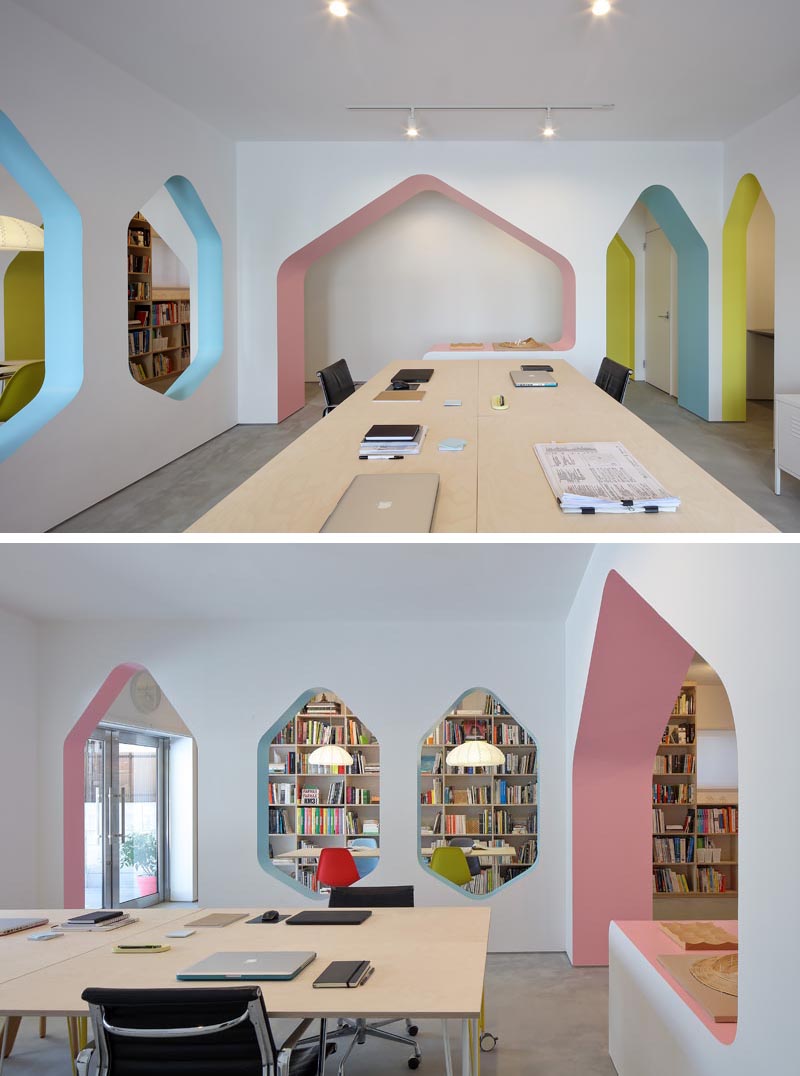 With colors ranging from pink to blue to yellow, each arch was transformed into a colorful accent by painting the inside of the arch.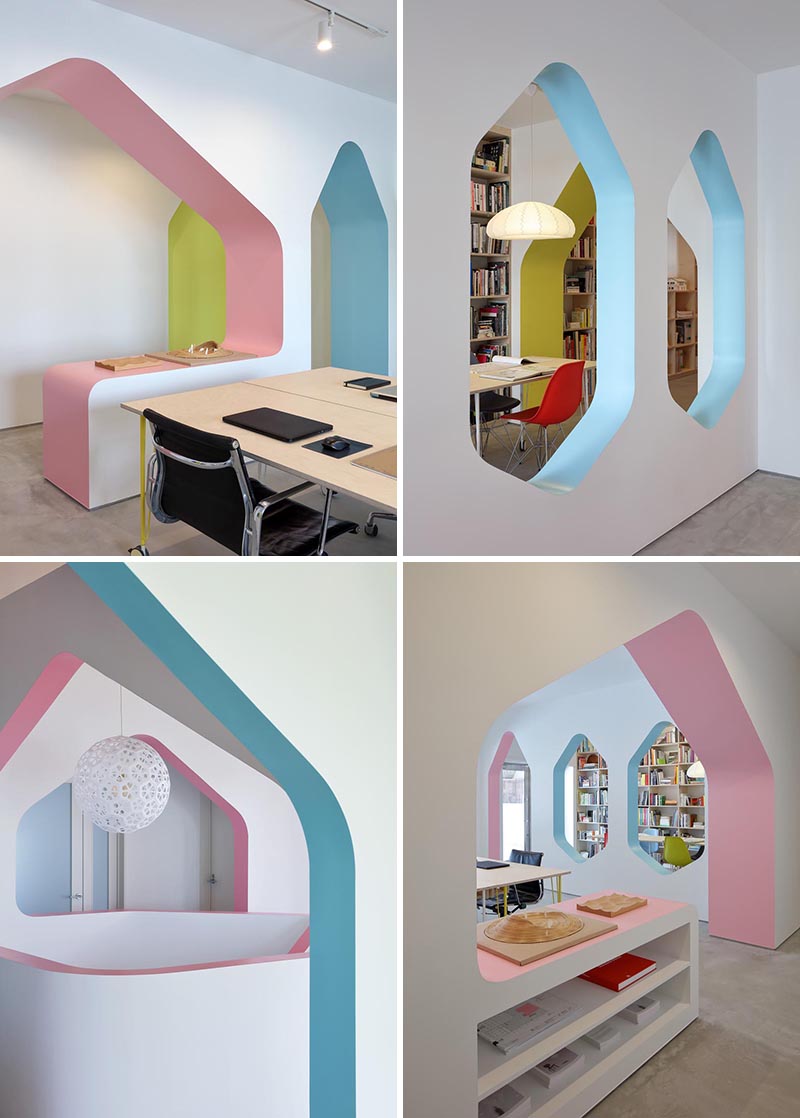 There's also built-in desk within a pink alcove that complements the shape and color of the arches found nearby.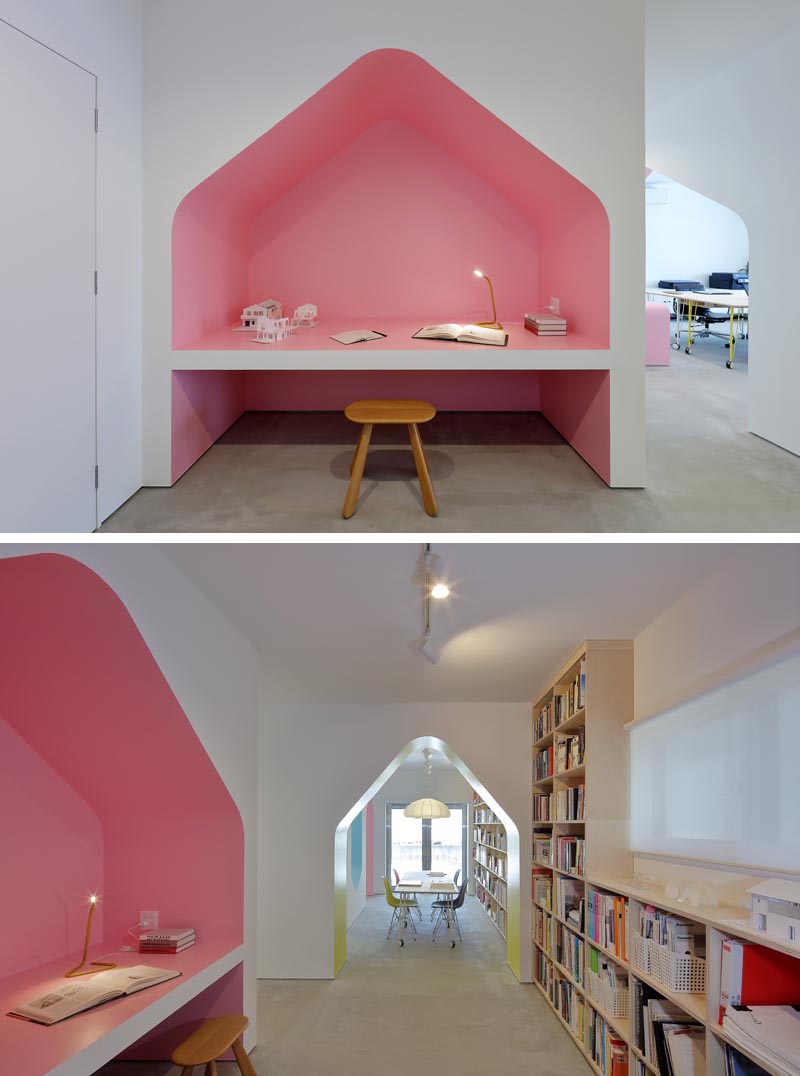 Photography by Kei Sugino | Design: 24d-studio (Fumio Hirakawa and Marina Topunova) | Structural Engineer: tmsd?(Takashi Manda Structural Engineer?- Takashi Manda, Sou Dou | General Contractor: Yamamoto Koumuten Co. Ltd