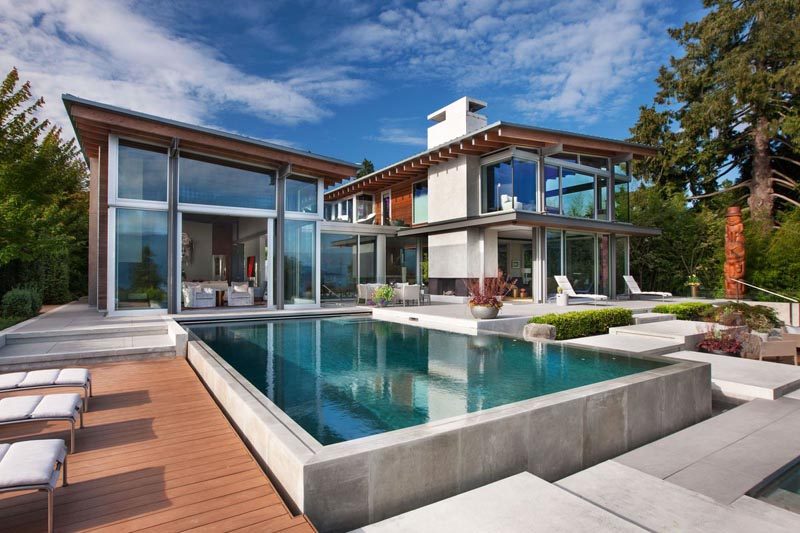 Garret Cord Werner Architects & Interior Designers have designed the 'Pacific Spirit Art Estate & Gardens' in Vancouver, Canada.

The contemporary home has large windows, post and beam construction, and a garden with a water feature.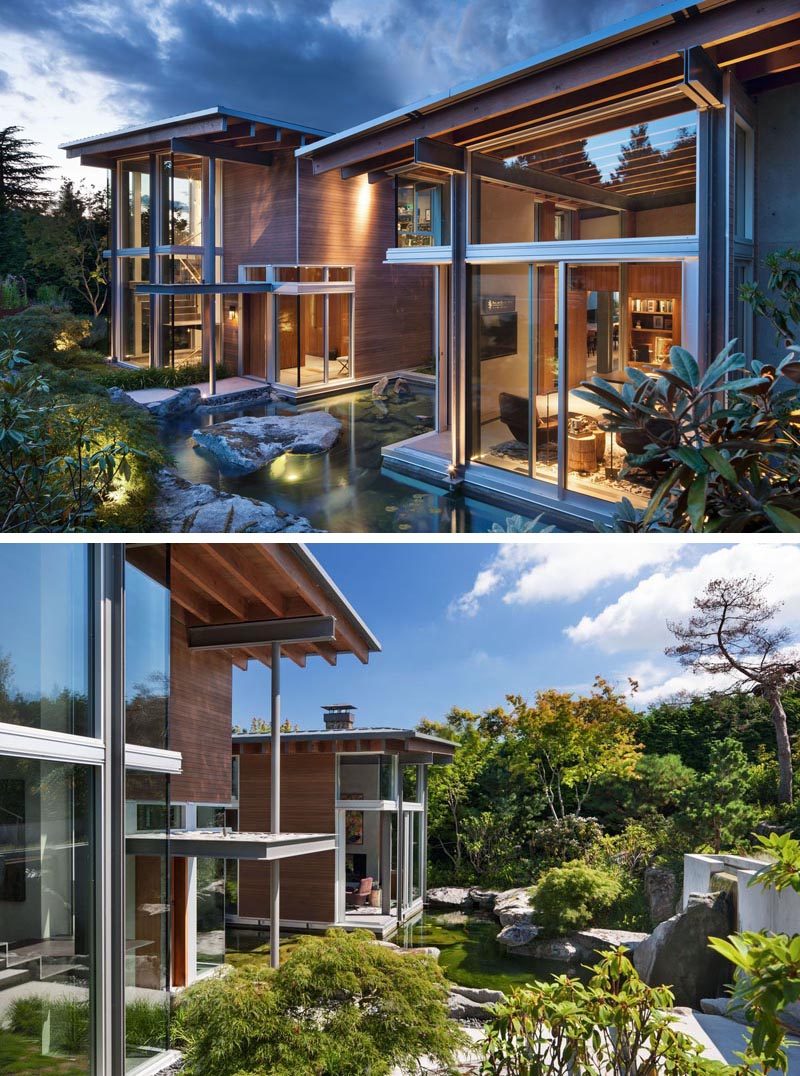 The client's art collection was carefully considered when designing both the inside and the outside of the home, along with maximizing the views of the bay and new gardens.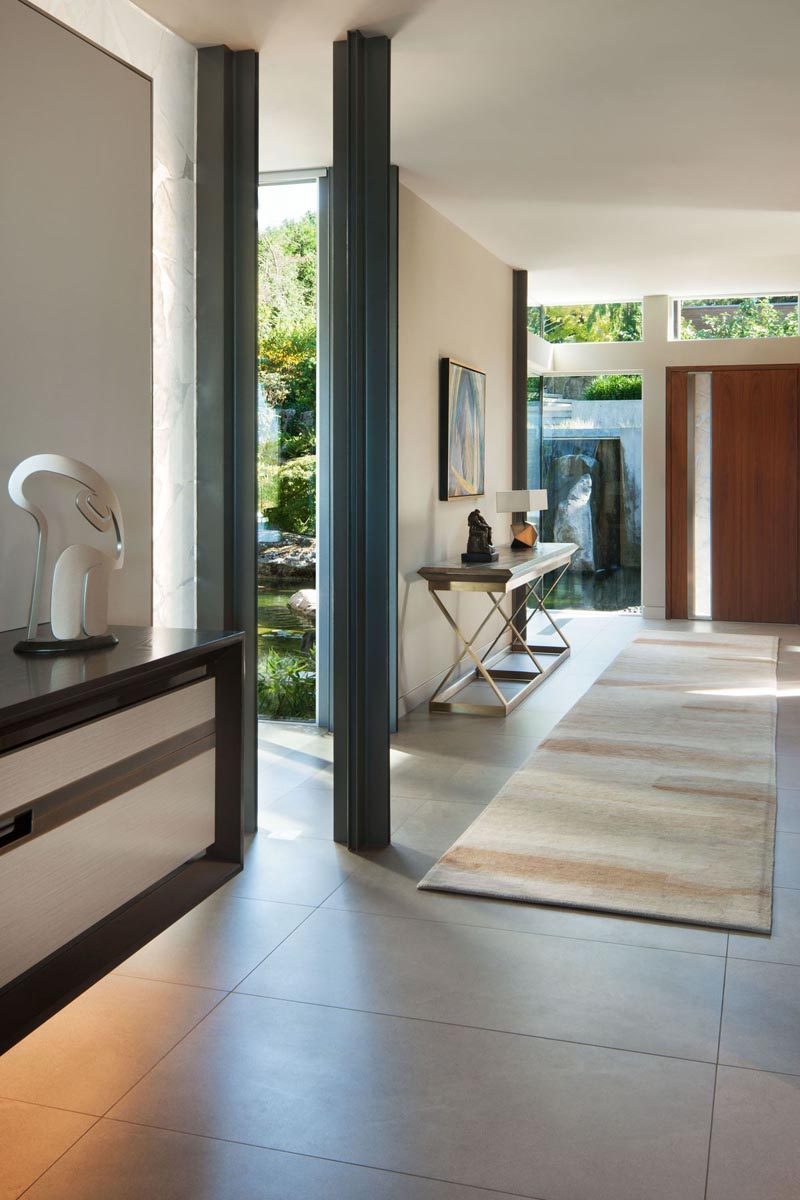 In the living room, a large abstract art piece hangs above the fireplace, while the exposed ceiling adds a natural element to the space.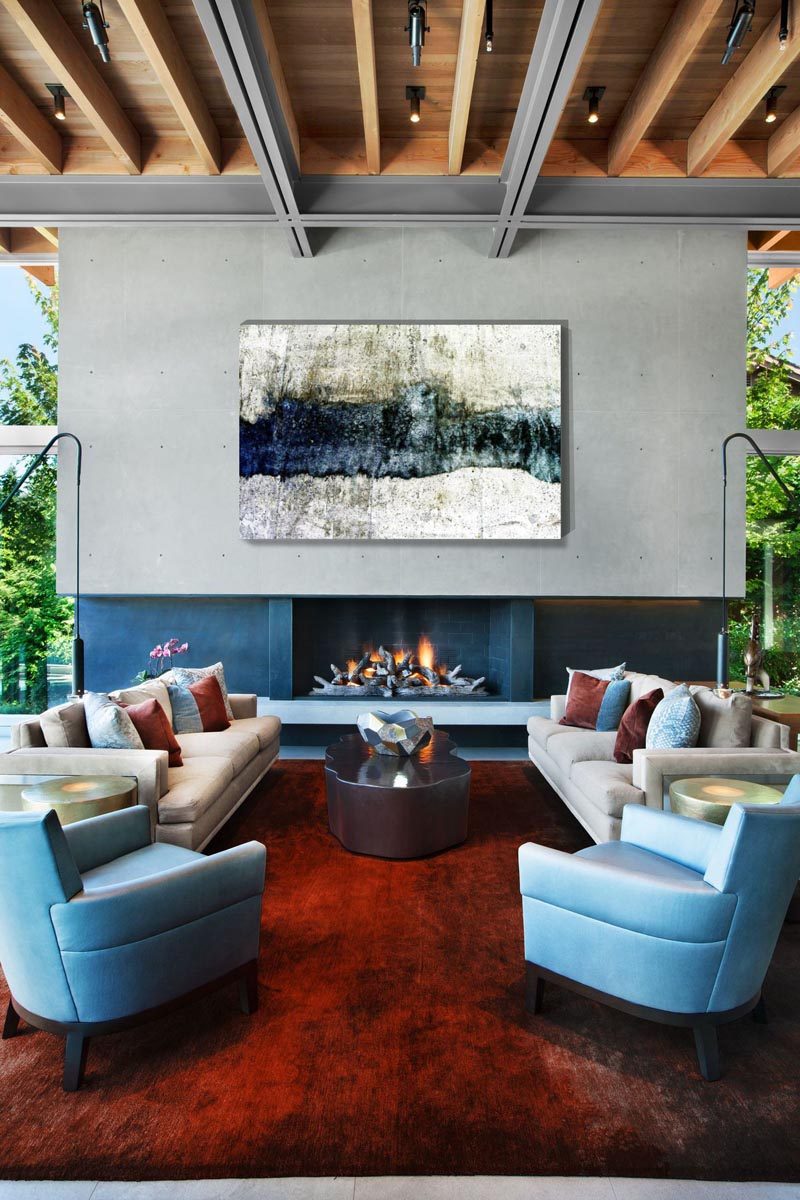 In an second living space, floor to ceiling windows and doors open up to a patio that leads to the swimming pool.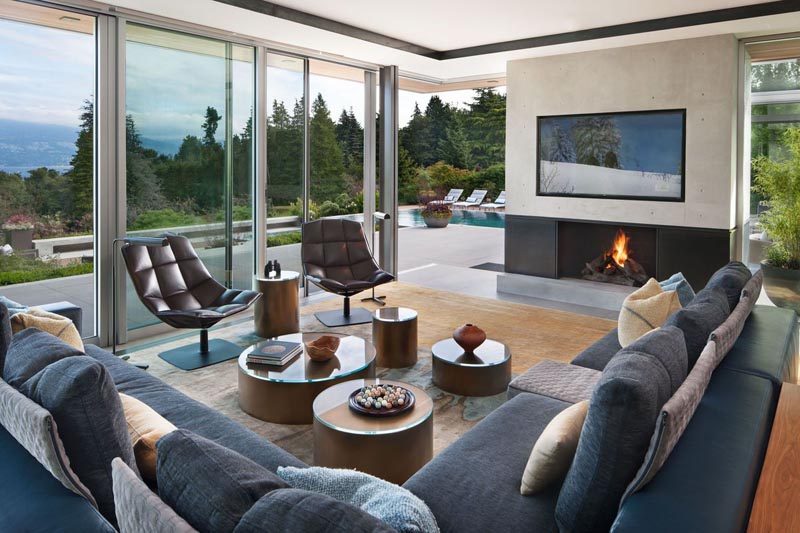 Outside, multiple levels provide an opportunity for different seating areas, including one with a fire pit.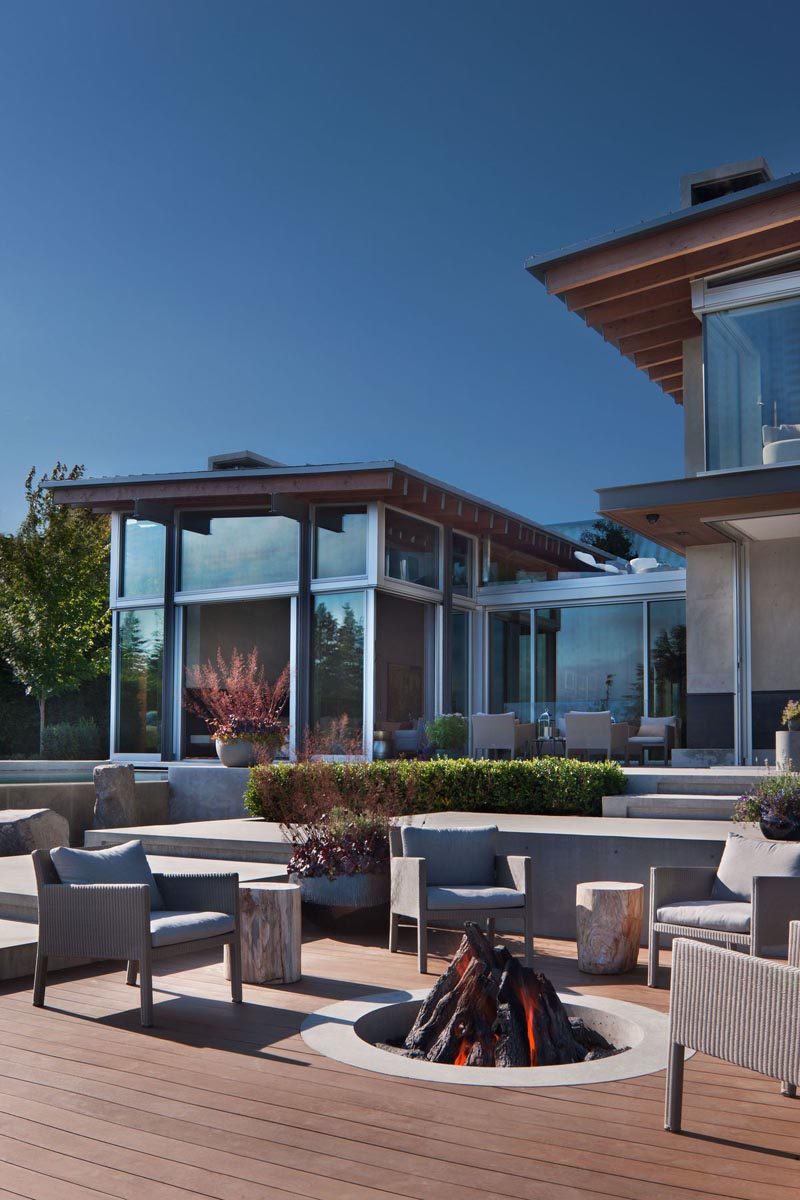 At the side of the house, there's an outdoor dining area with a kitchen, wood-burning oven, and bbq.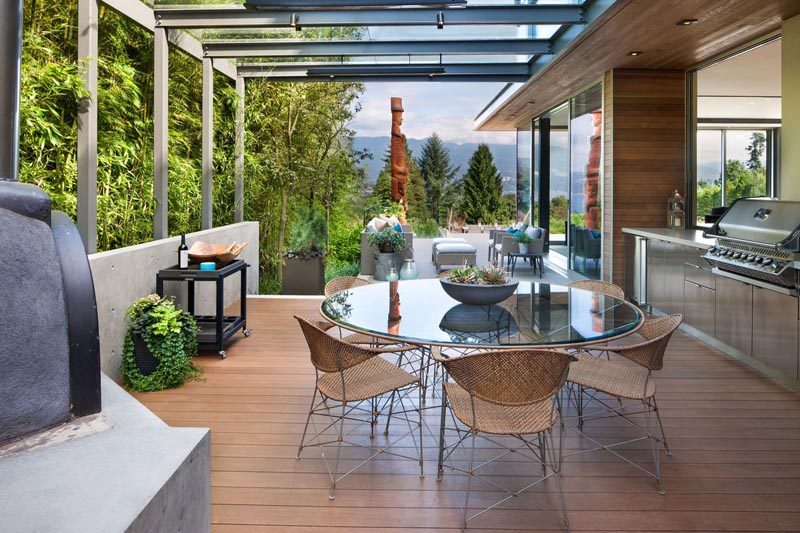 Back inside, the dining room showcases statement pieces like a large dining table, a sculptural light, a backlit wall, and artwork.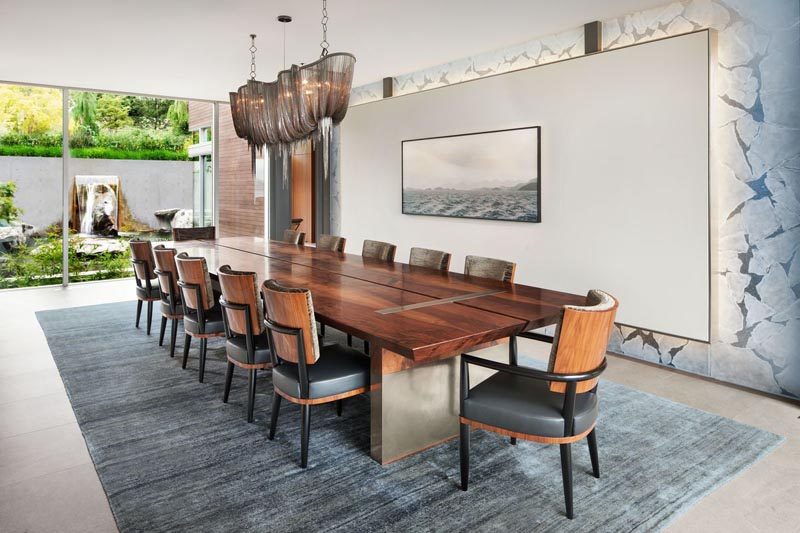 A second smaller dining room shares the space with the kitchen.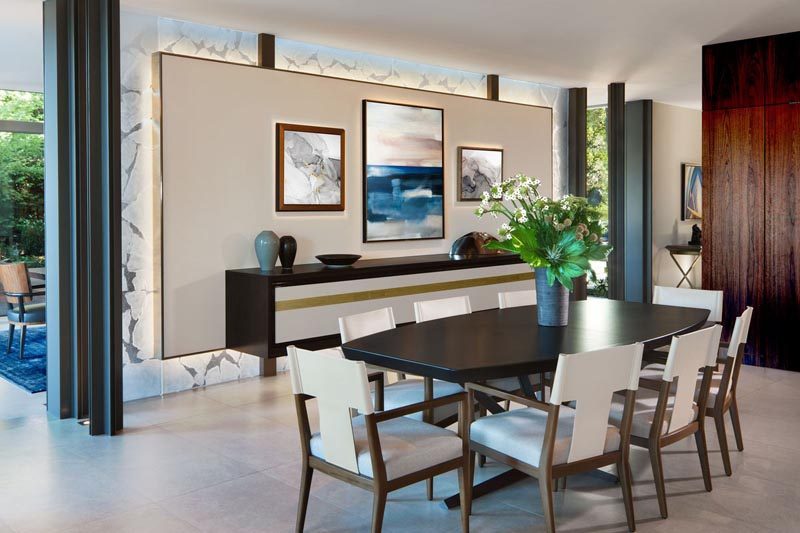 In the kitchen, a large peninsula with steel accents provides a place for casual seating.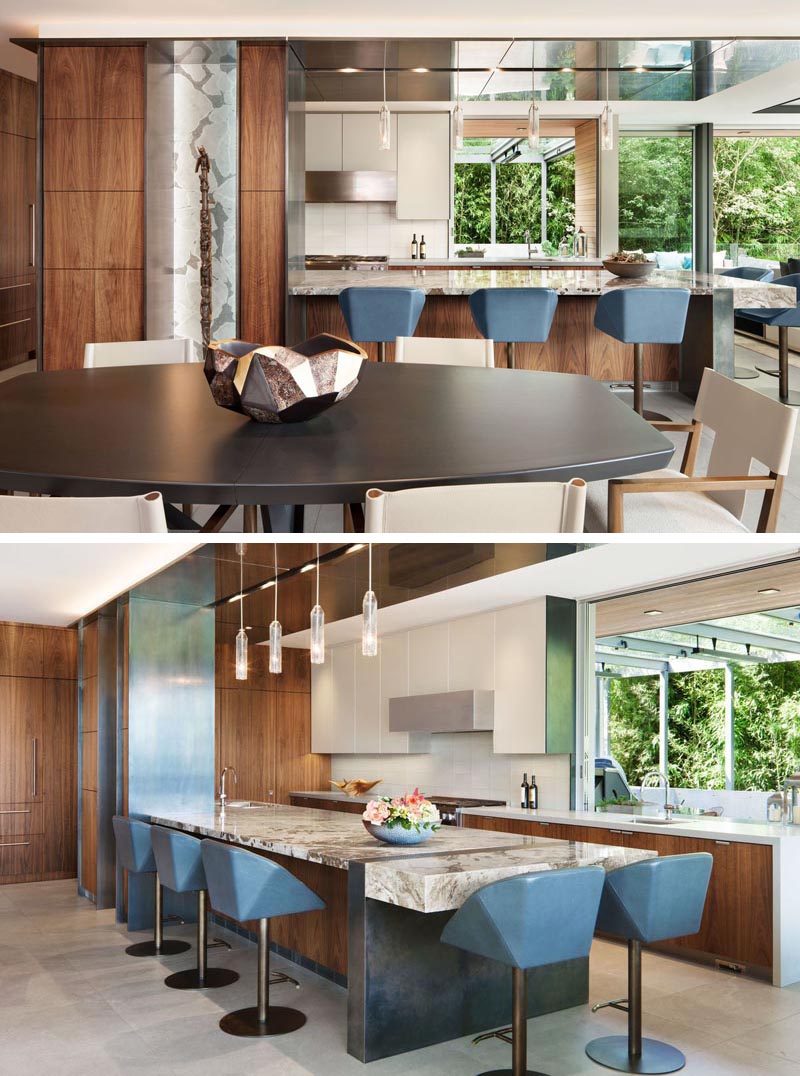 Also on the main level of the house is a den with high ceilings, a built-in fireplace, and a sliding door that opens to the garden.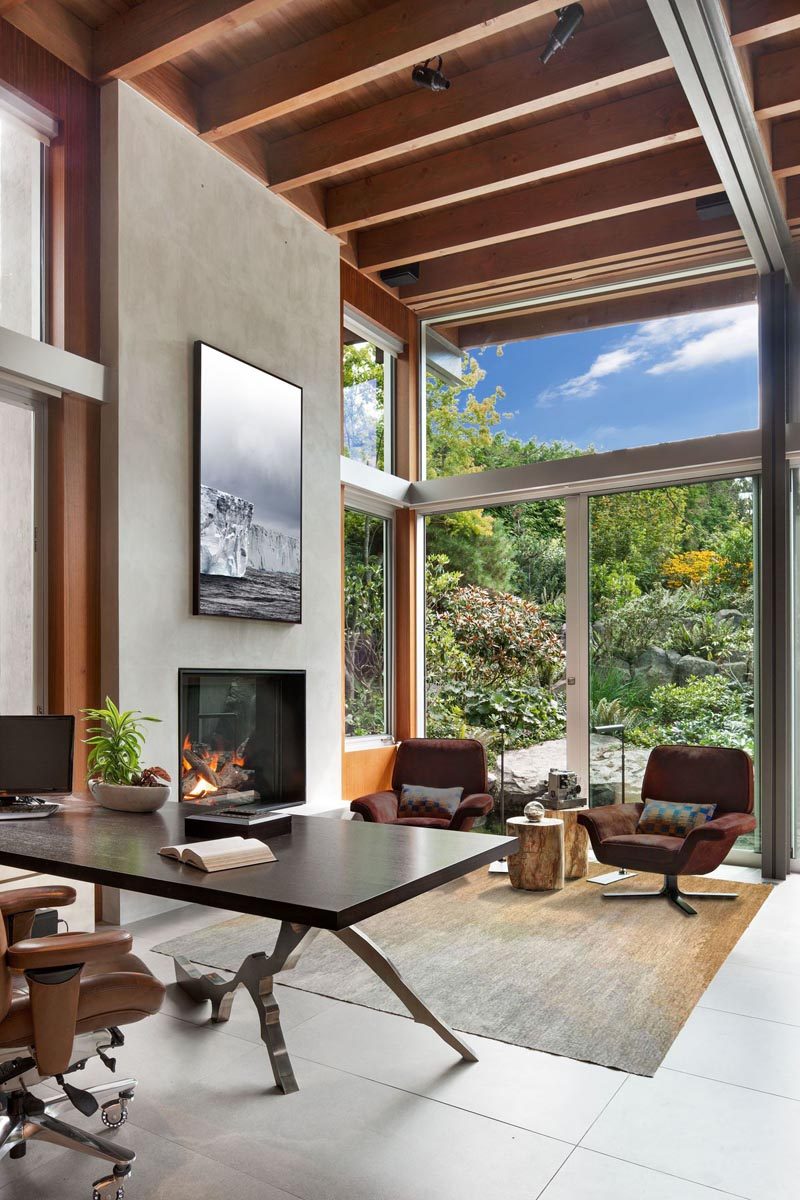 Steel stairs surrounded by windows connect the various levels of the house.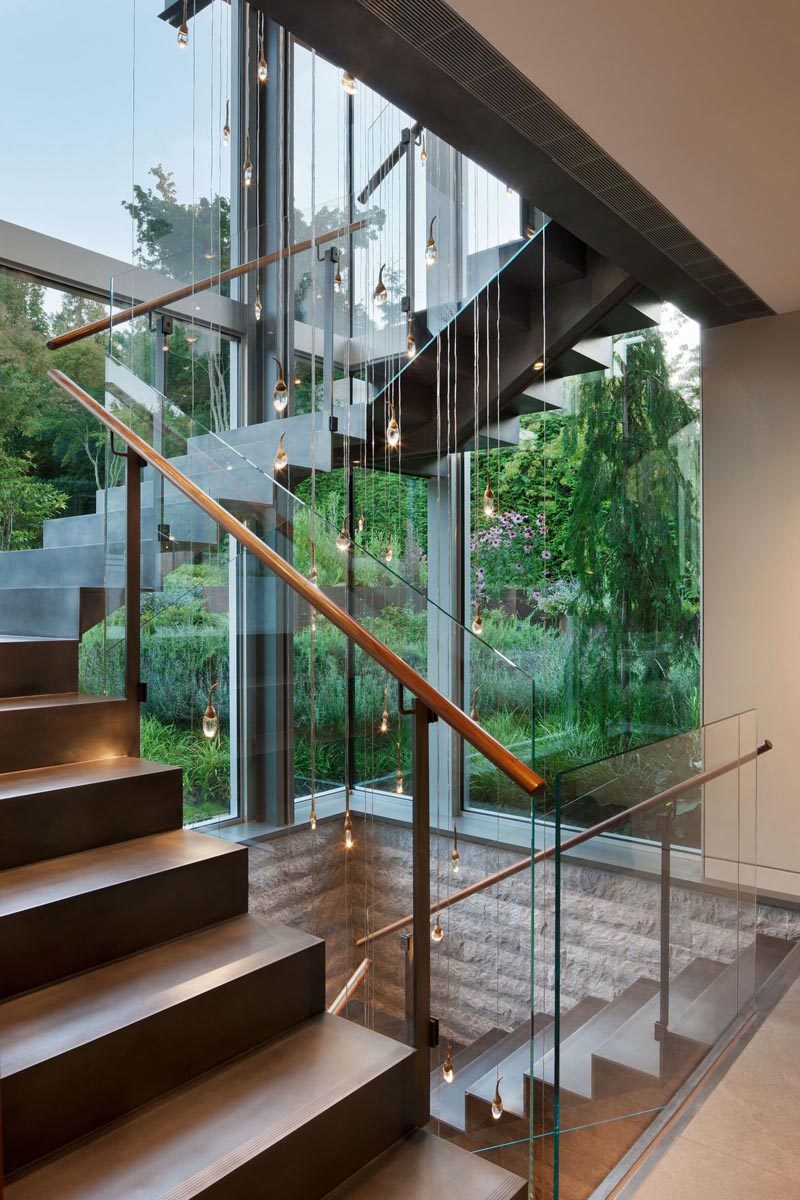 Upstairs, the master bedroom has a grey accent wall and windows that look out to the water and mountains in the distance.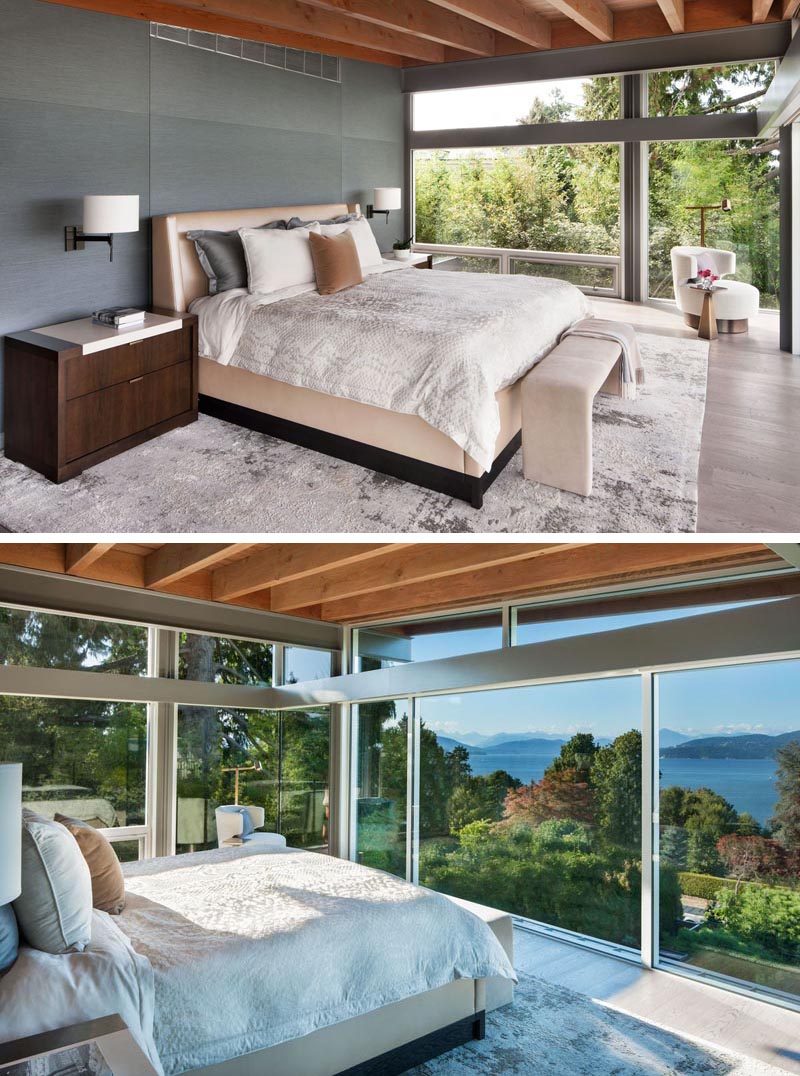 In the master bathroom, a makeup vanity sits between two countertop sinks, while a freestanding bathtub is located on the opposite wall.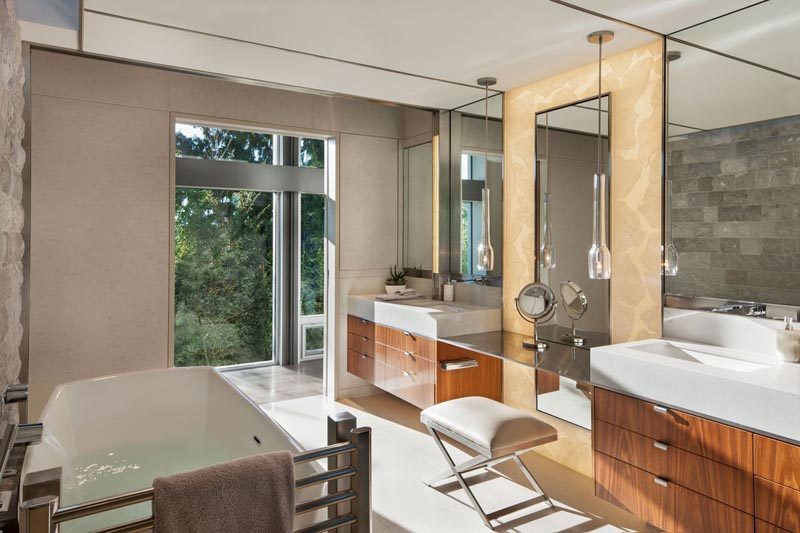 Outside, there's a seating area with a fire bowl, and a glass safety rail allows for unobstructed views.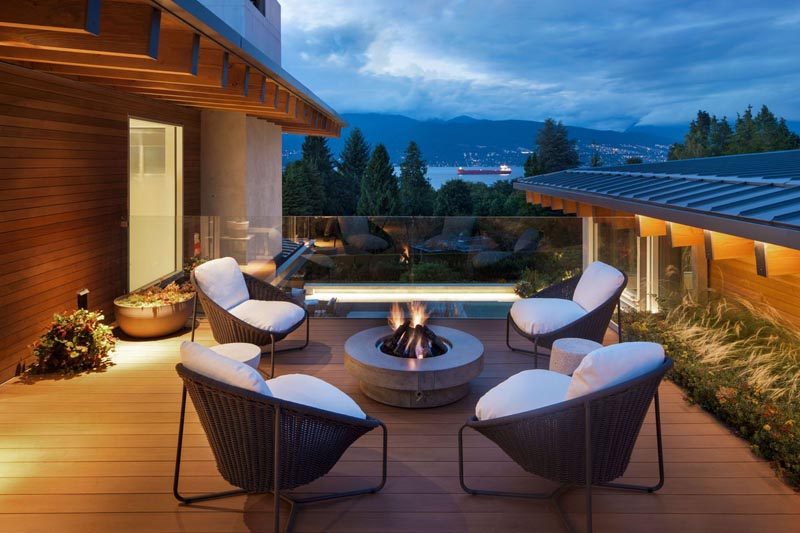 Back inside, the stairs also lead down to the basement, where there's a sitting room.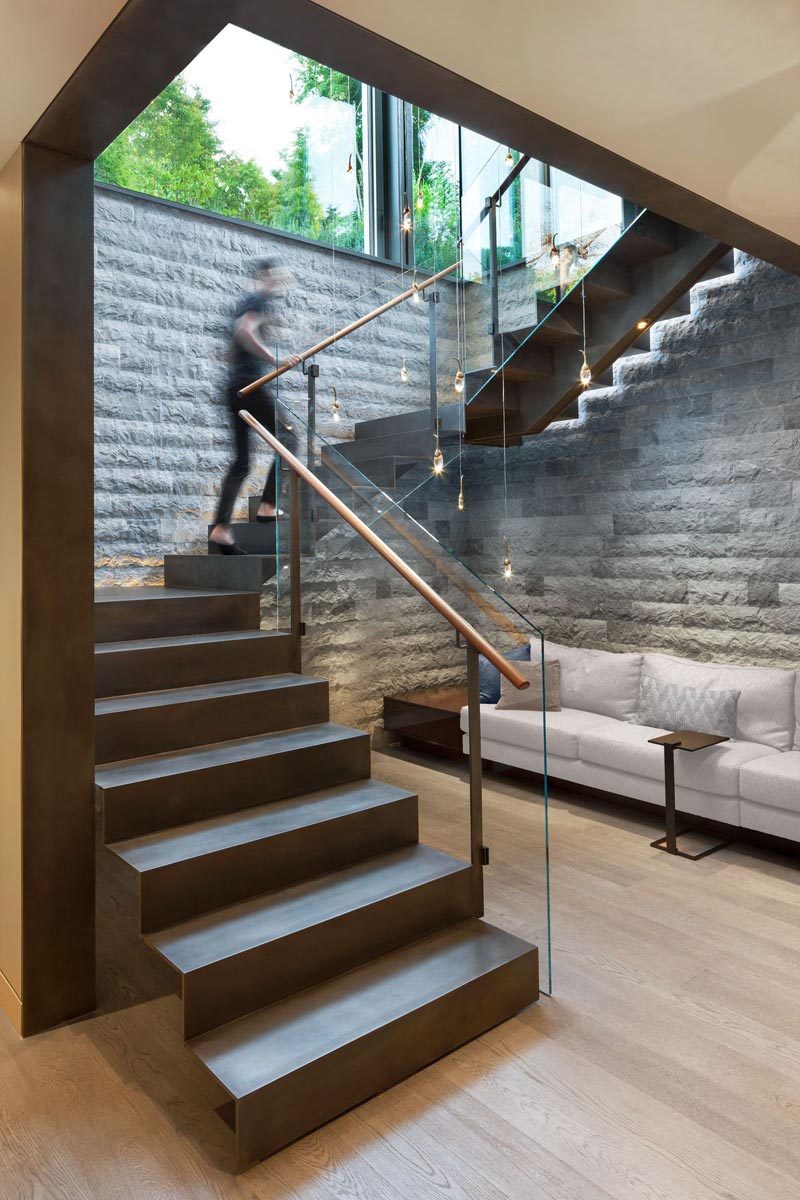 Adjacent to the sitting area is a wine cellar, with glass walls, plenty of bottle storage, and a stone element that's been designed to be used as a table.