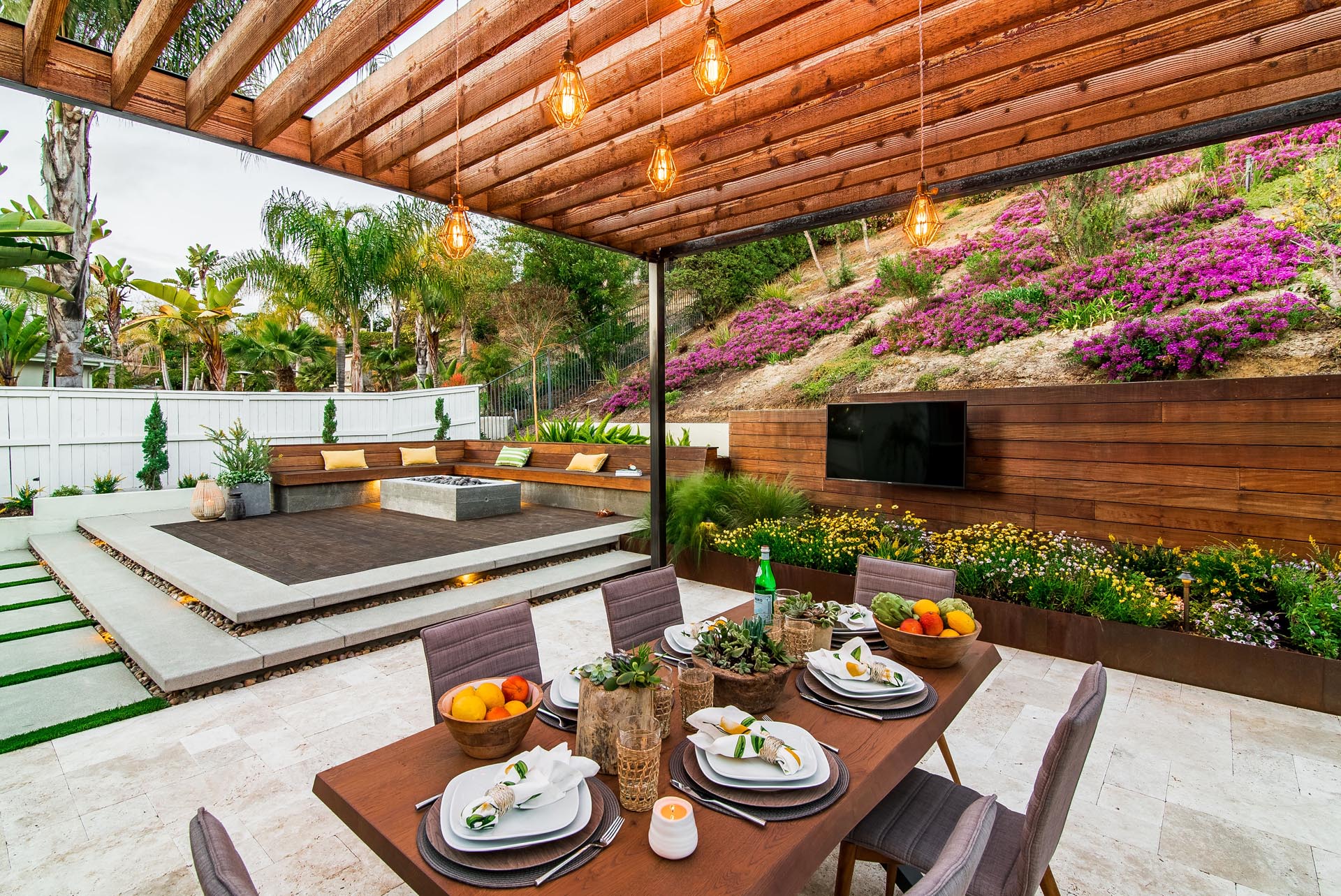 A landscaped backyard can add value to any house, and this modern backyard by Brookside Landscape Design together with Ocotillo Design Group, is a good example of what can be done.
The backyard is divided into different areas. First, we'll take notice of the alfresco dining area, which is defined by travertine pavers and a pergola made from steel and rough cedar slats.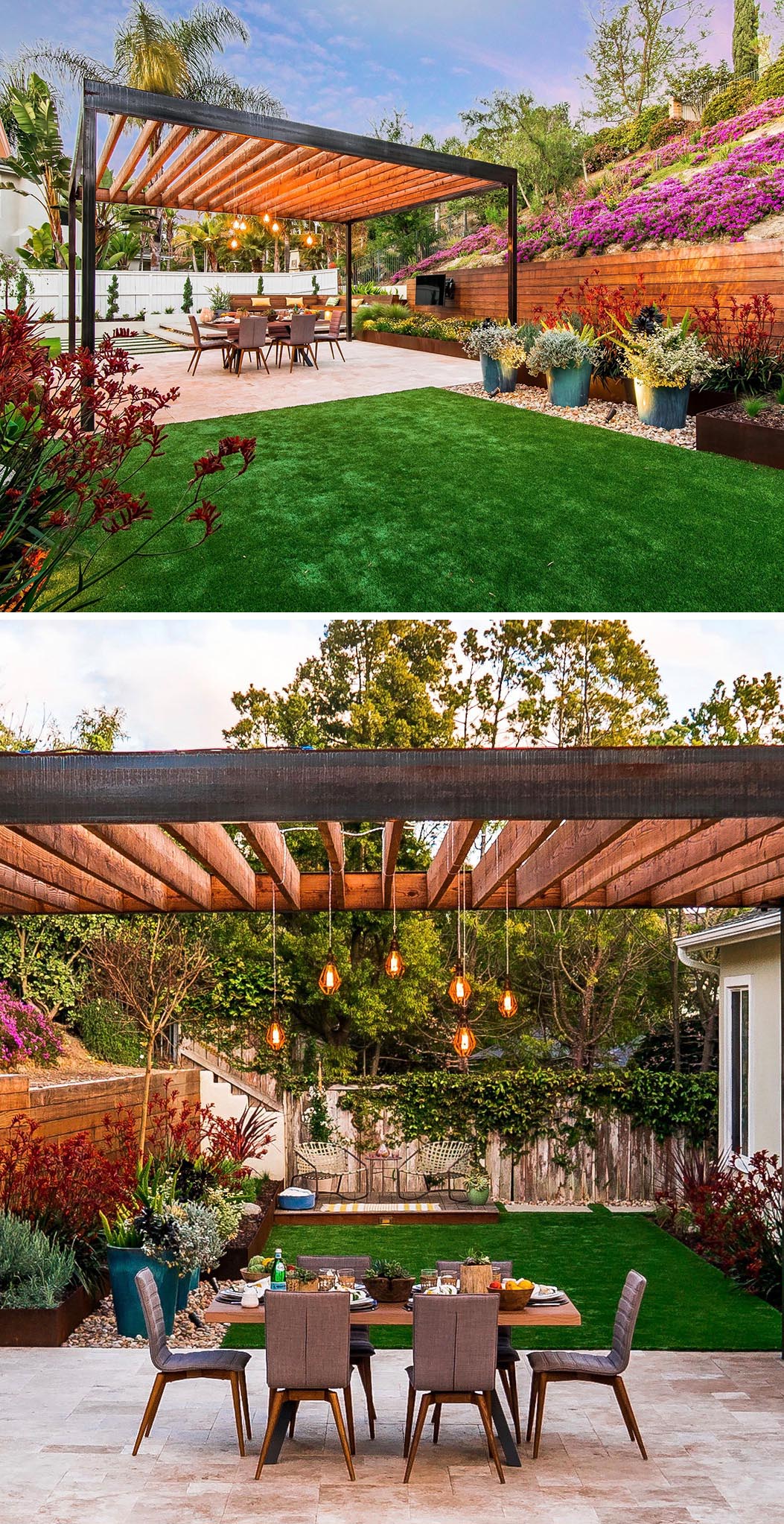 Artificial turf replaced grass for lower maintenance and less water usage, while an Ipe wood retaining wall runs along the property and provides a backdrop for the weathering steel planters. At one end of the yard, there's a small raised deck for a couple of outdoor rocking chairs.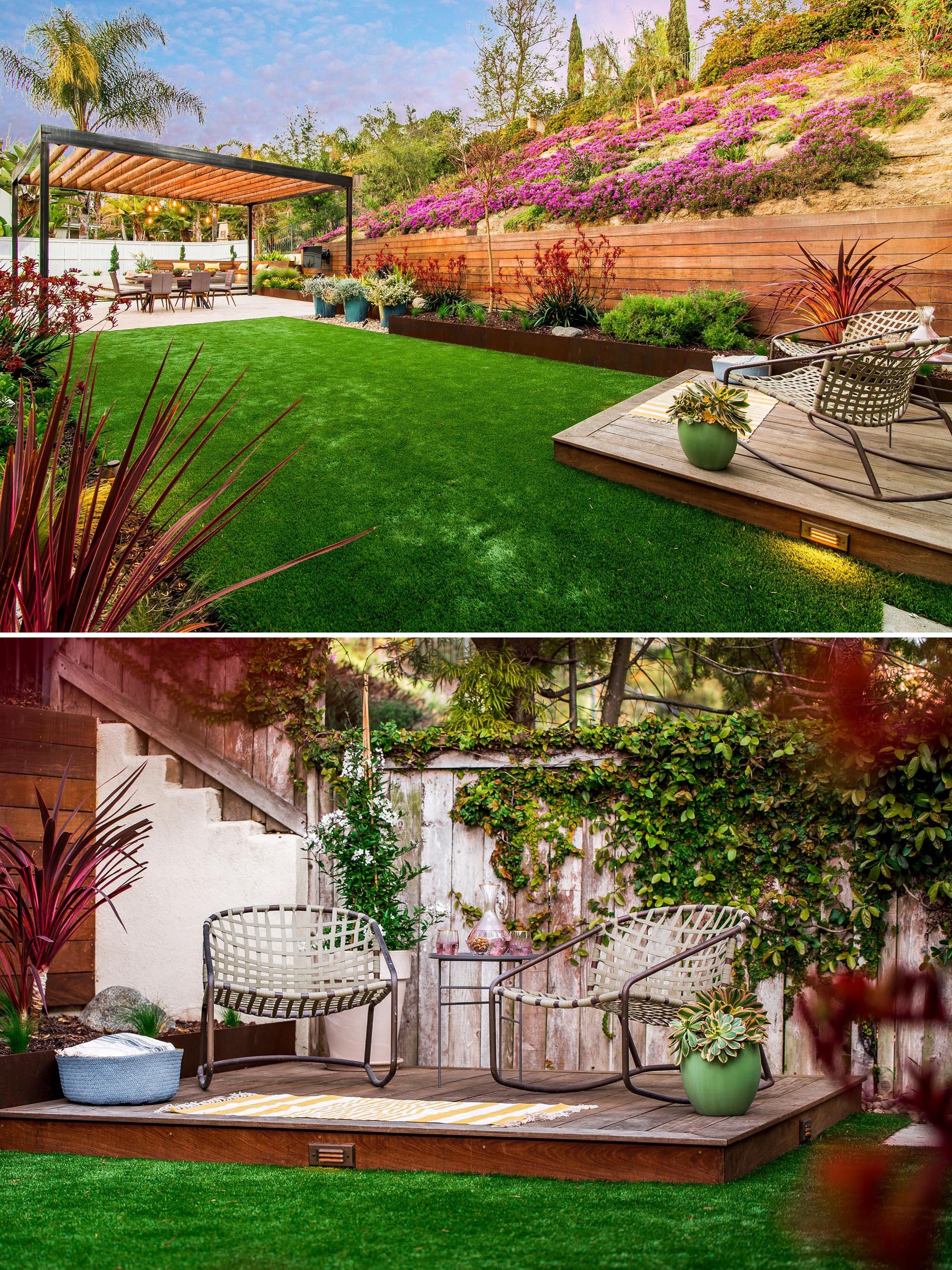 The other end of the yard features a secondary raised seating area. This time, concrete steps lead up to a wood deck with a built-in bench made from the same material, while a custom board-formed elevated fire pit is the focal point.

Nearby, there's an outdoor television mounted on the retaining wall and above the flower-filled steel planters.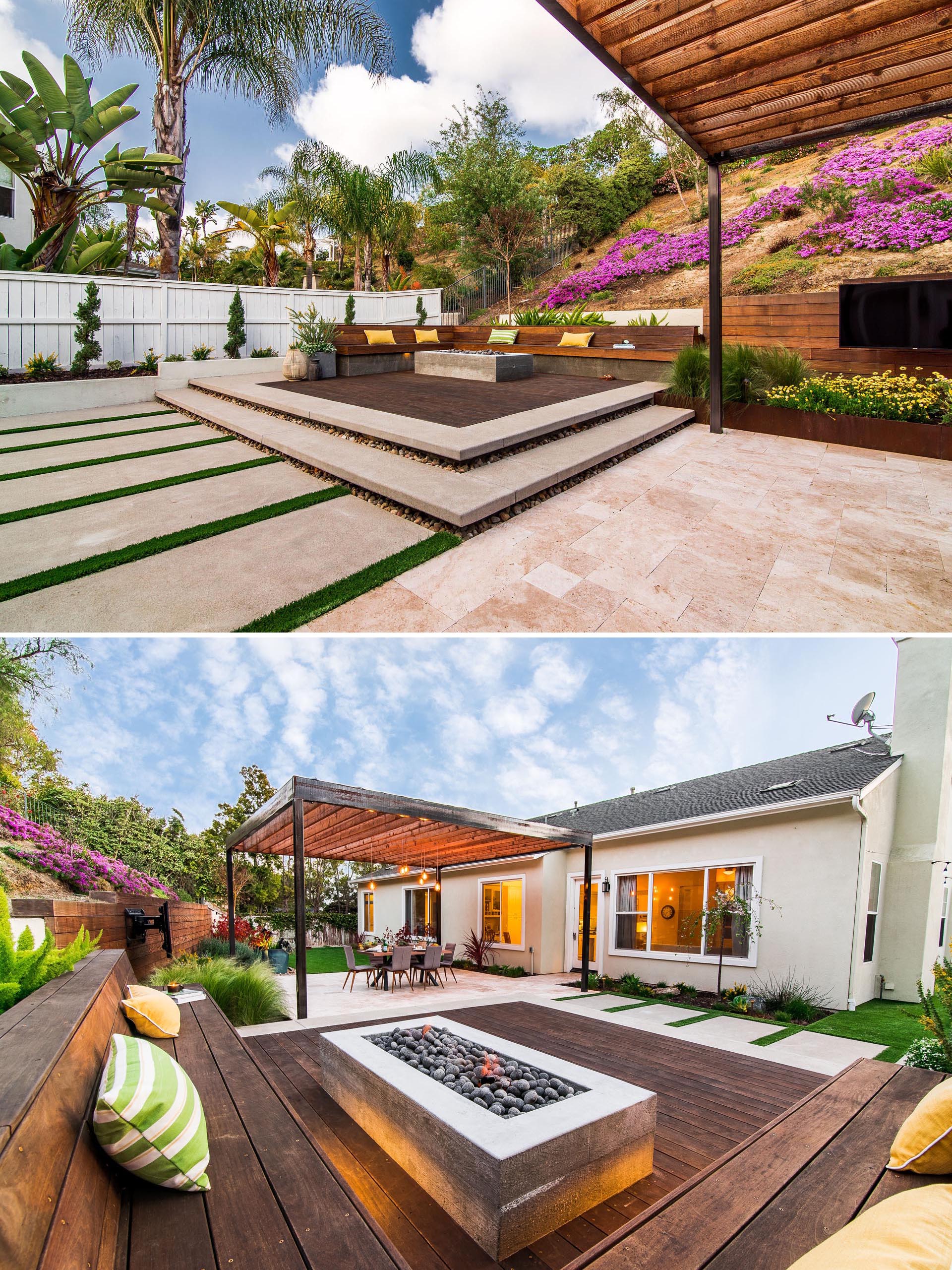 Concrete pavers connect the seating area with the Bocce court, that's located along the side of the house.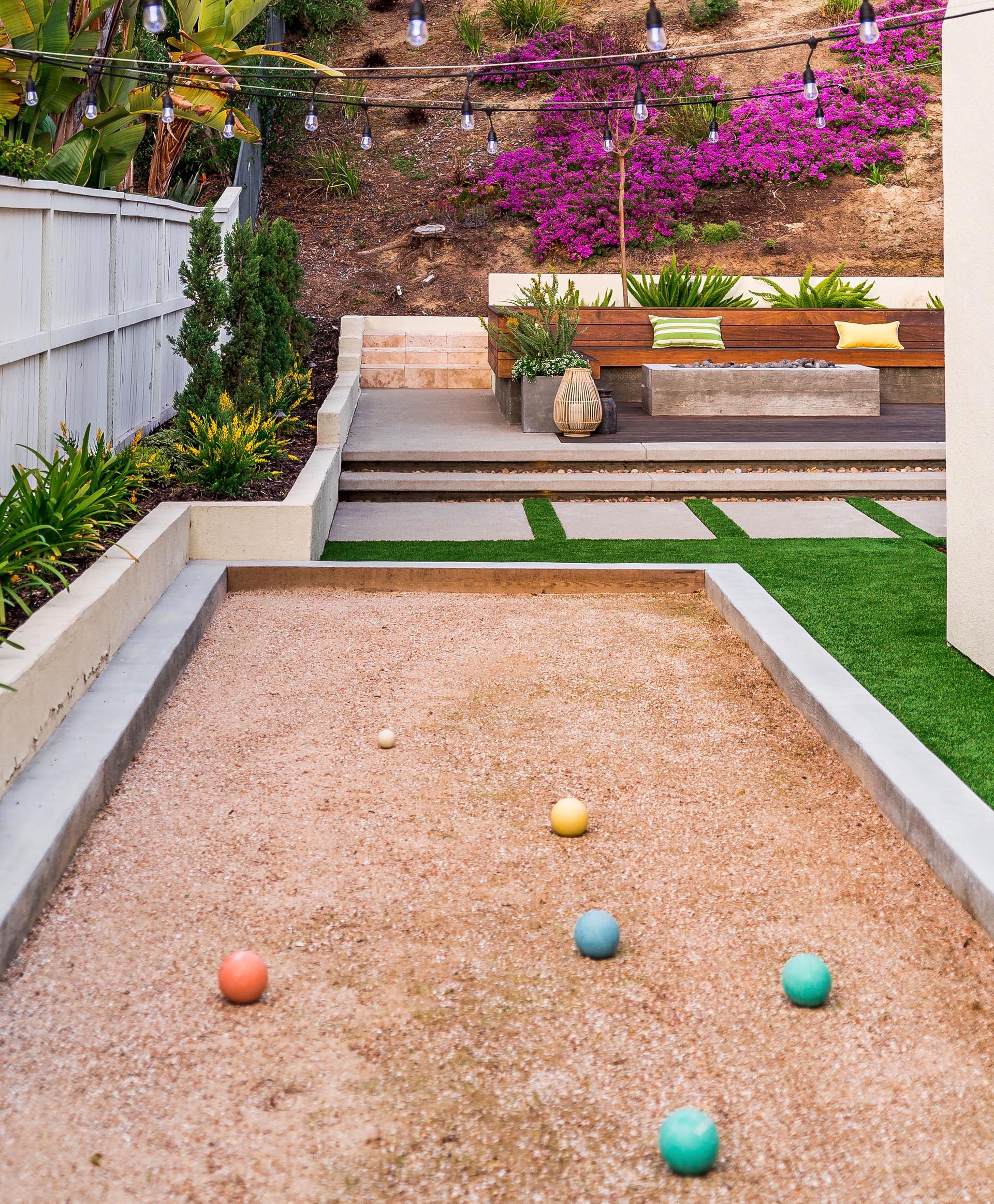 Here's a look at the backyard as seen from above and it's layout.