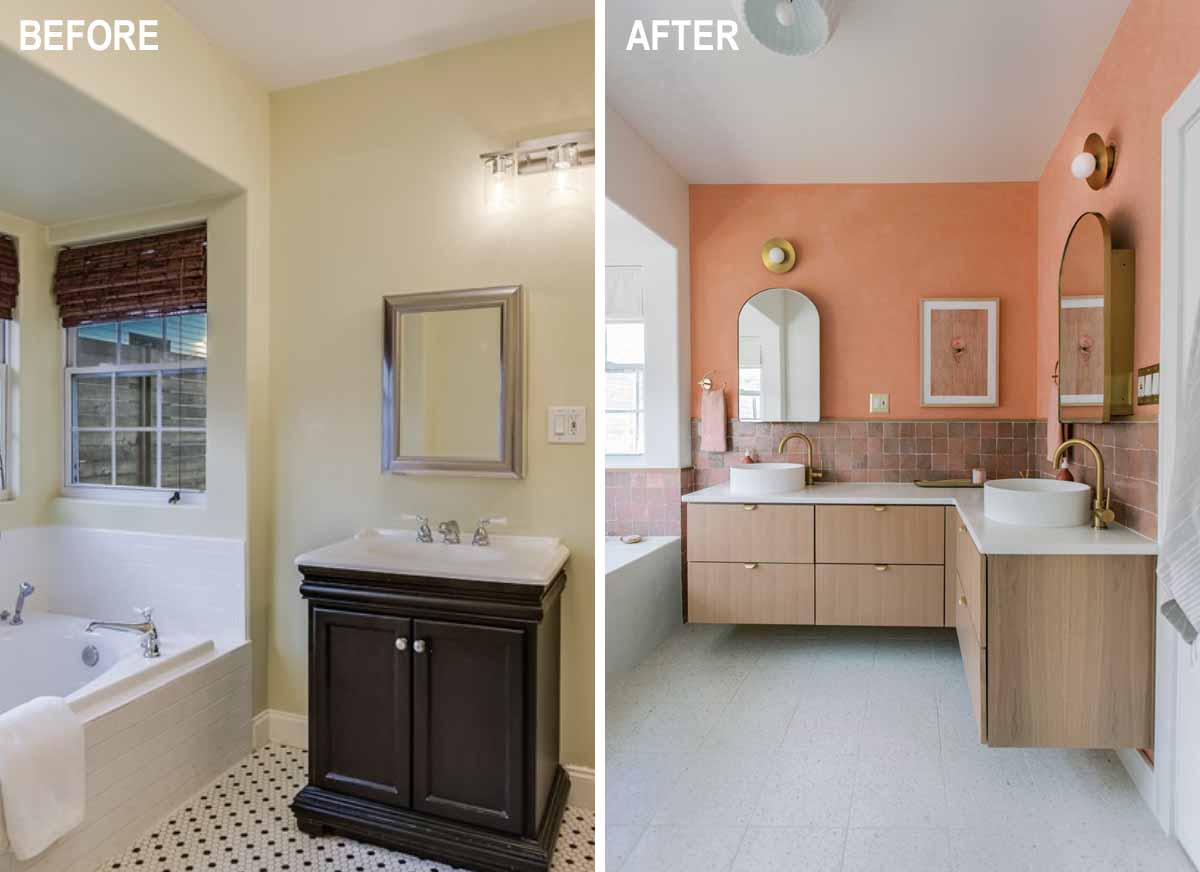 Designer Ana Dahlman has shared photos of a bathroom renovation she completed that included replacing the vanity with a floating L-shaped corner vanity.
Before we see the renovated bathroom, here's what it looked like originally, with cream-colored walls and a small vanity with very little counter space.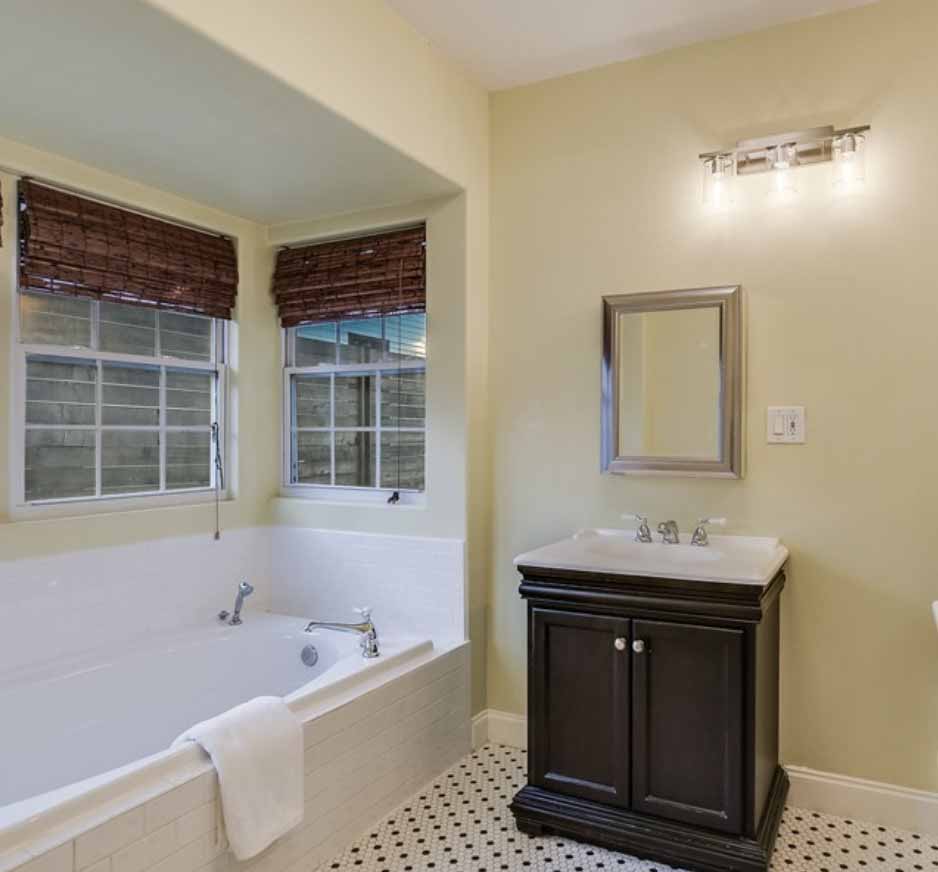 The goal of the renovated bathroom was to modernize and refresh the bathroom while using materials with a tactile feel and visual depth.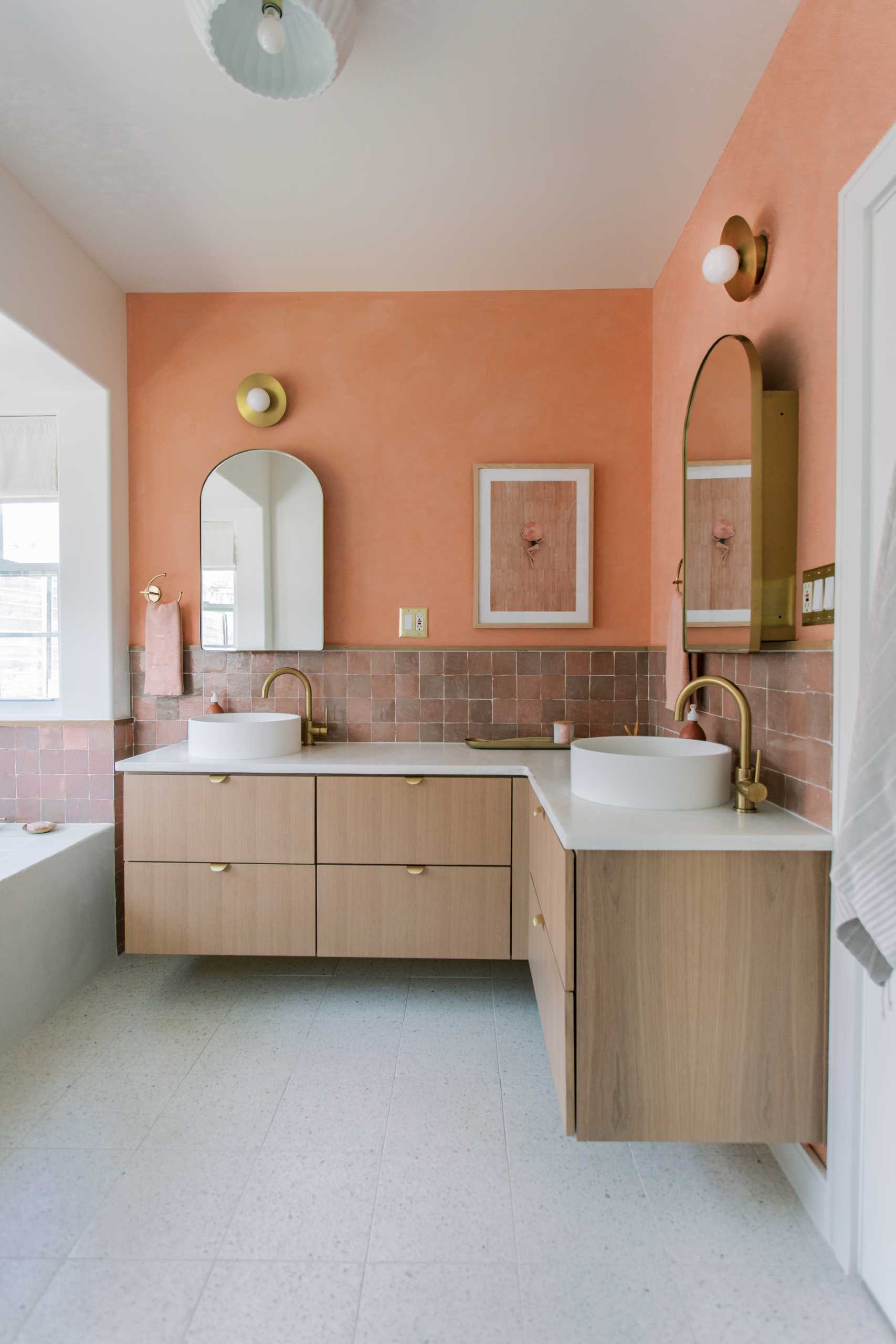 One of the key design elements in the bathroom is the inclusion of a double vanity that lines the corner, increasing the counter space and storage capabilities.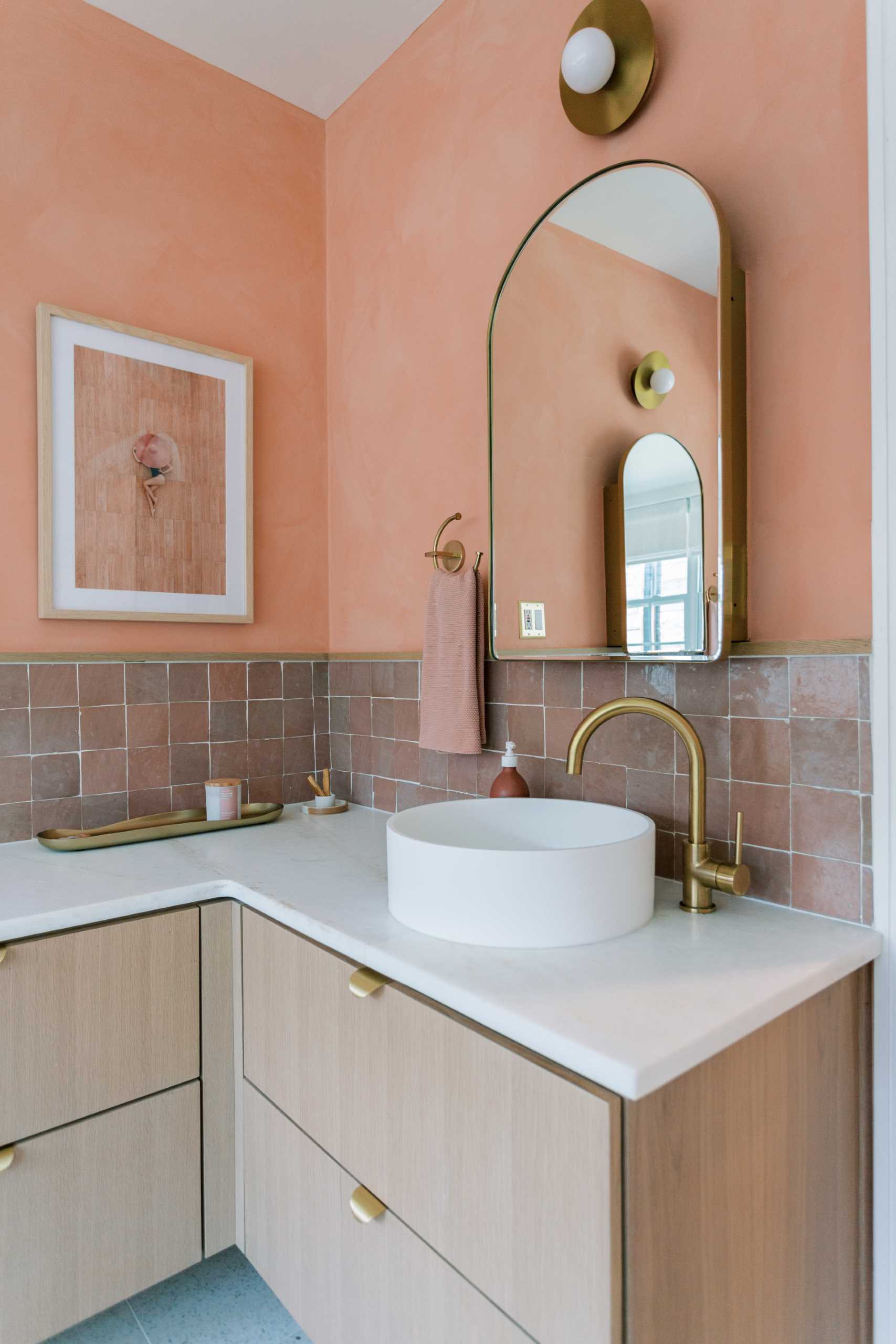 Zellige tiles have been installed to act as a backsplash for the vanity, while the new wall color complements the tiles and the artwork.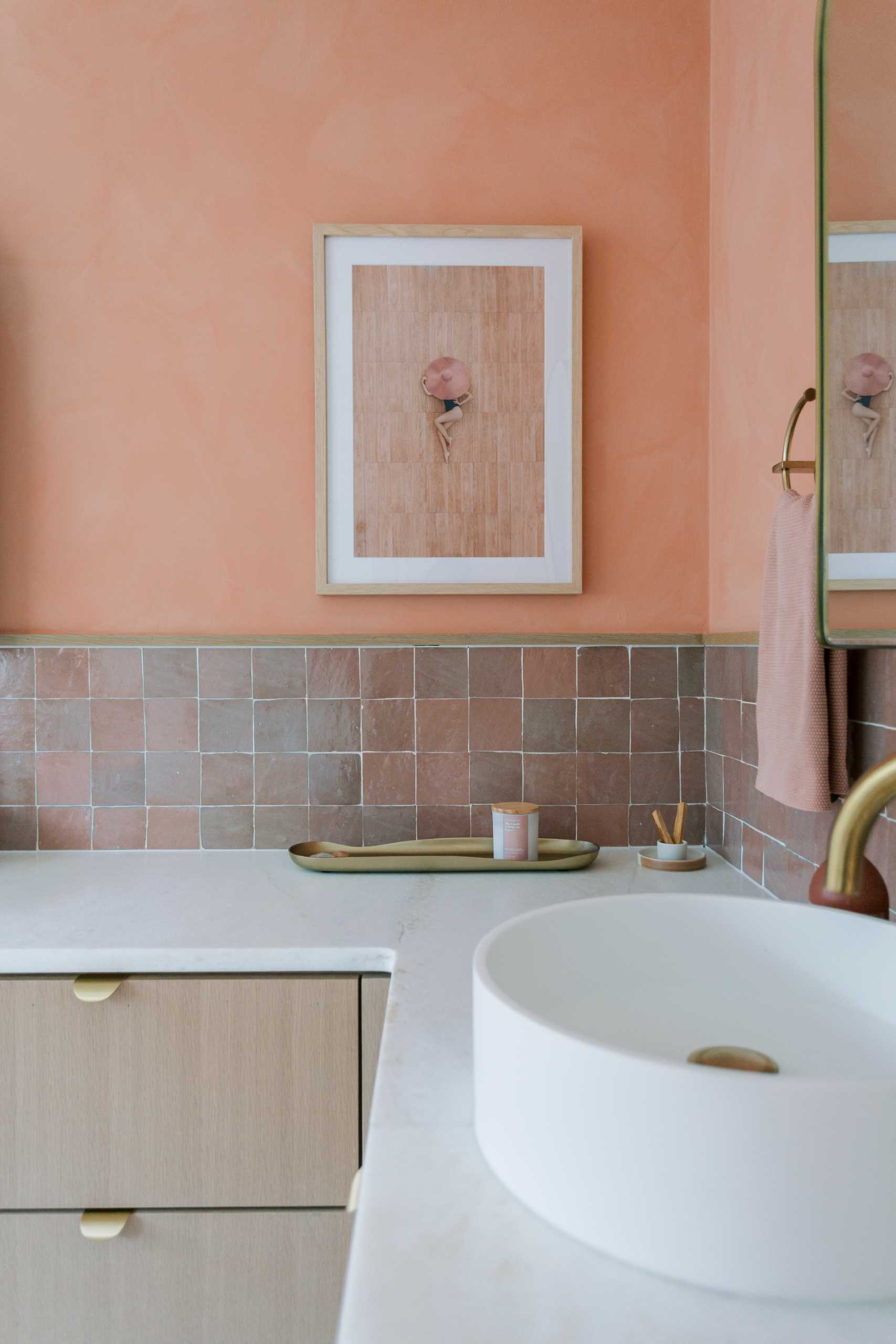 Metallic elements in the arched mirror frame, cabinet hardware, lighting, and faucets provide a luxurious touch to the bathroom.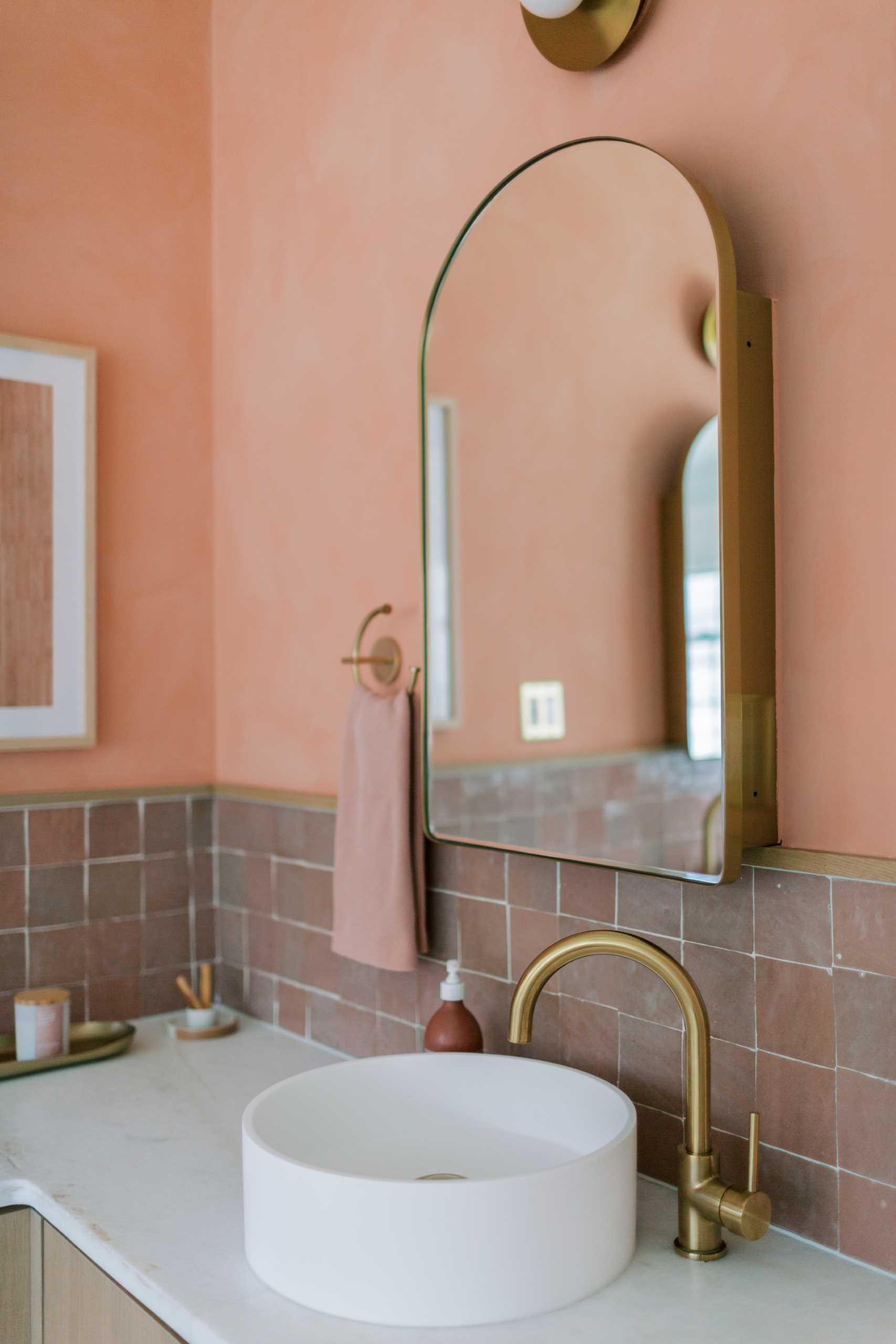 The built-in bathtub was also updated with a cement finish and zellige tiles. Updated window coverings blend in with the white-painted walls.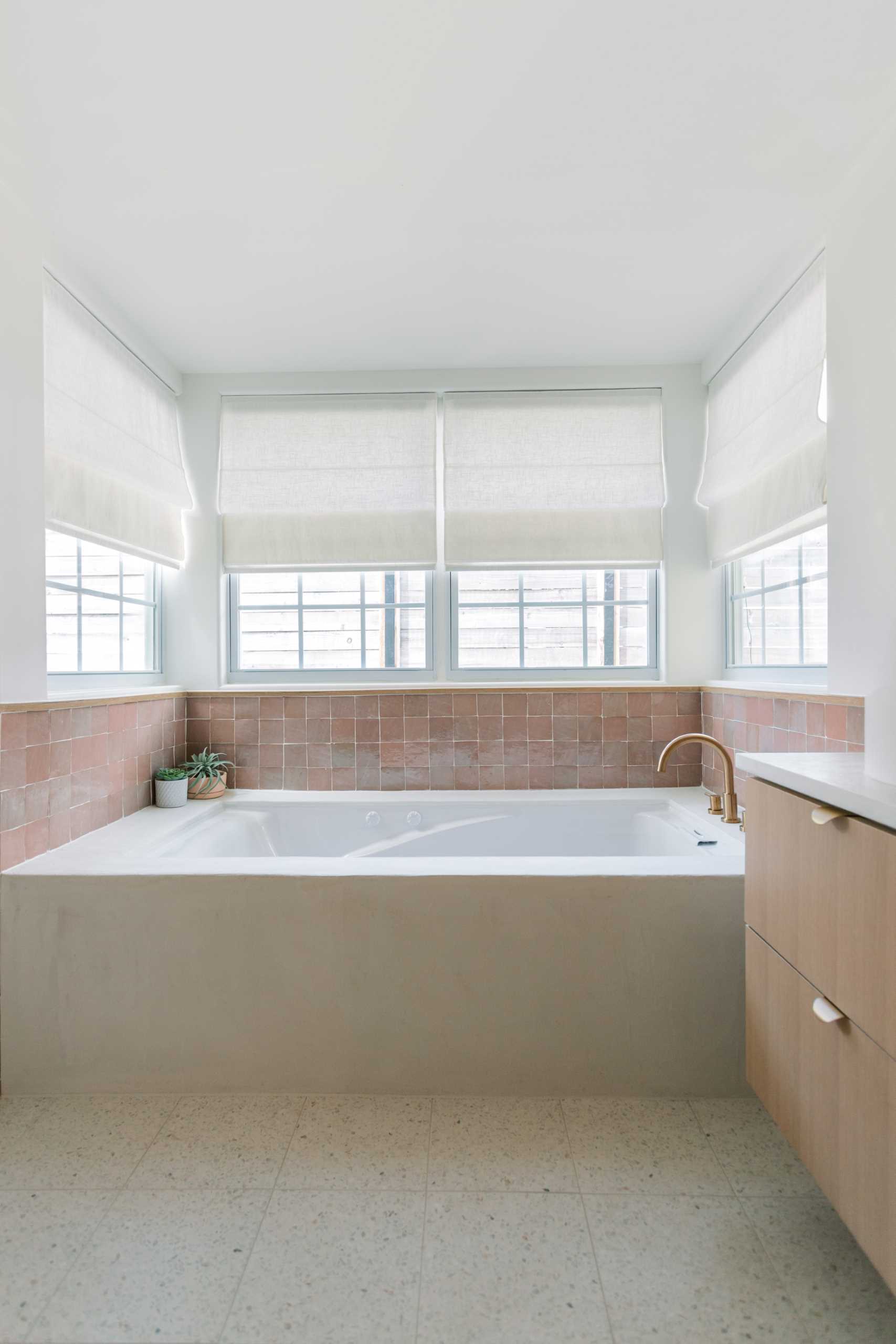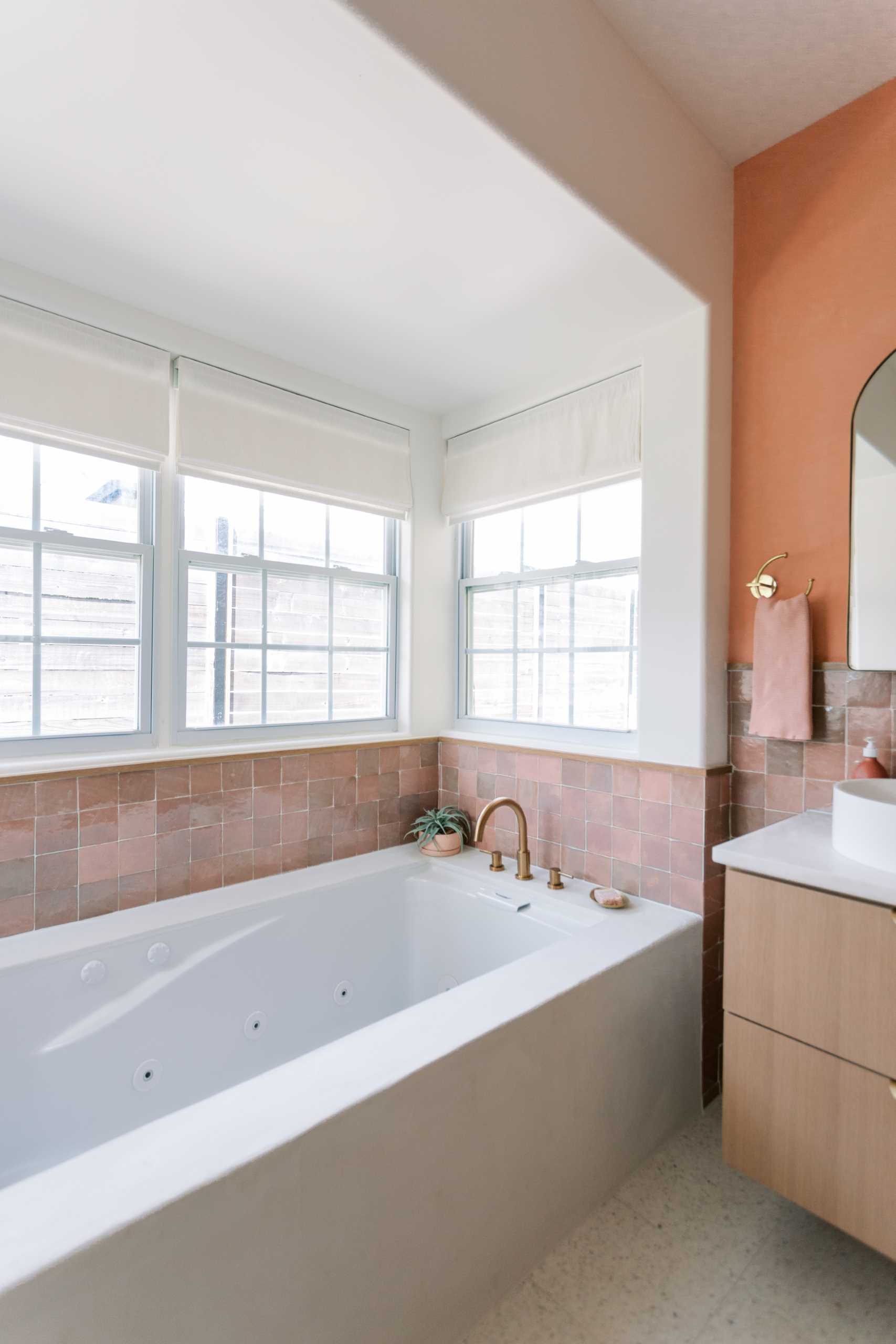 The shower also received a refresh, with a pair of shelving niches and grey fan-shaped tiles covering the floor.