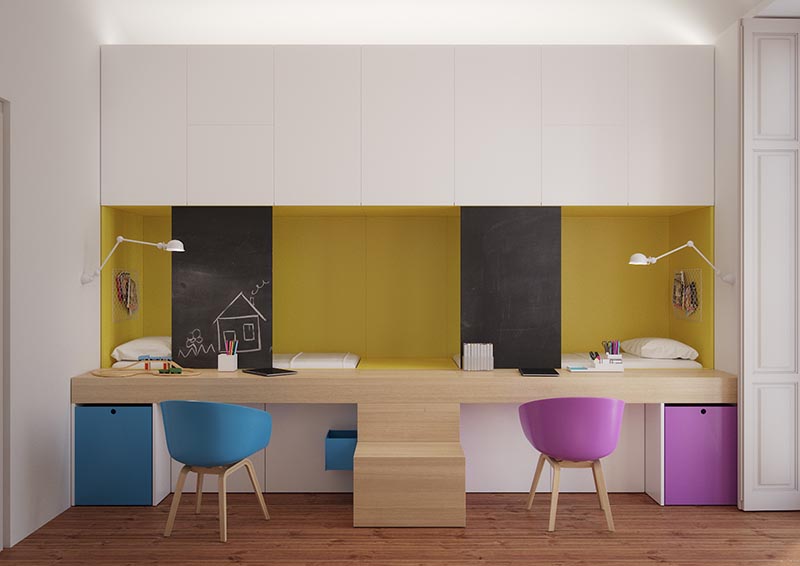 As part of a small apartment interior for a family in Turin, Italy, POINT Architecture designed a children's bedroom that features built-in beds and desks.

The shared kid's bedroom has two beds that are nestled into the wall behind the built-in desks, with the desktop forming part of the stairs to reach the beds. The sleeping niche is highlighted with yellow, while above, white cabinets provide storage, and safety screens double as a chalkboard for the children to draw on.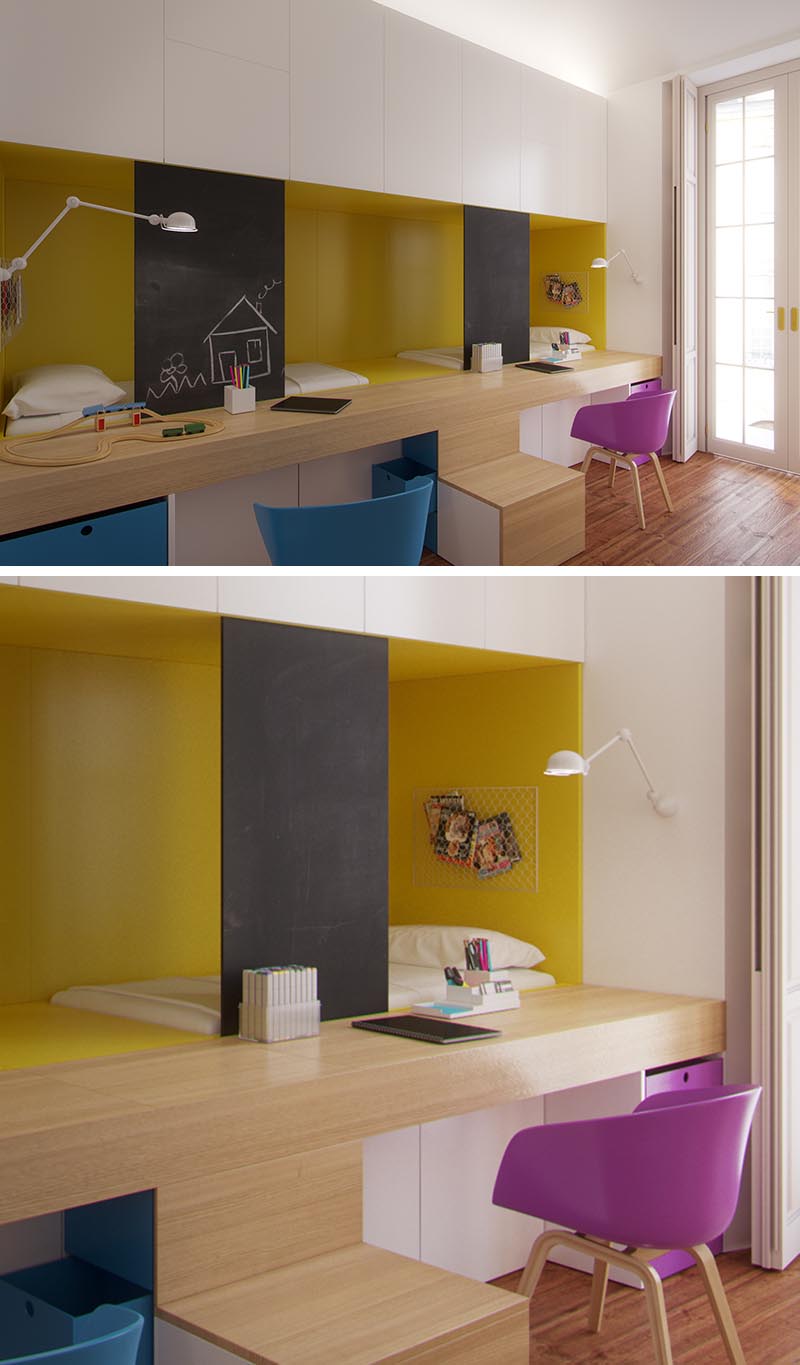 Adjacent to the built-in beds and desks is a tall door that doubles as a window, while on the opposite wall there's a closet, a bookshelf, a wood bench, and a wall mural made from colorful triangles.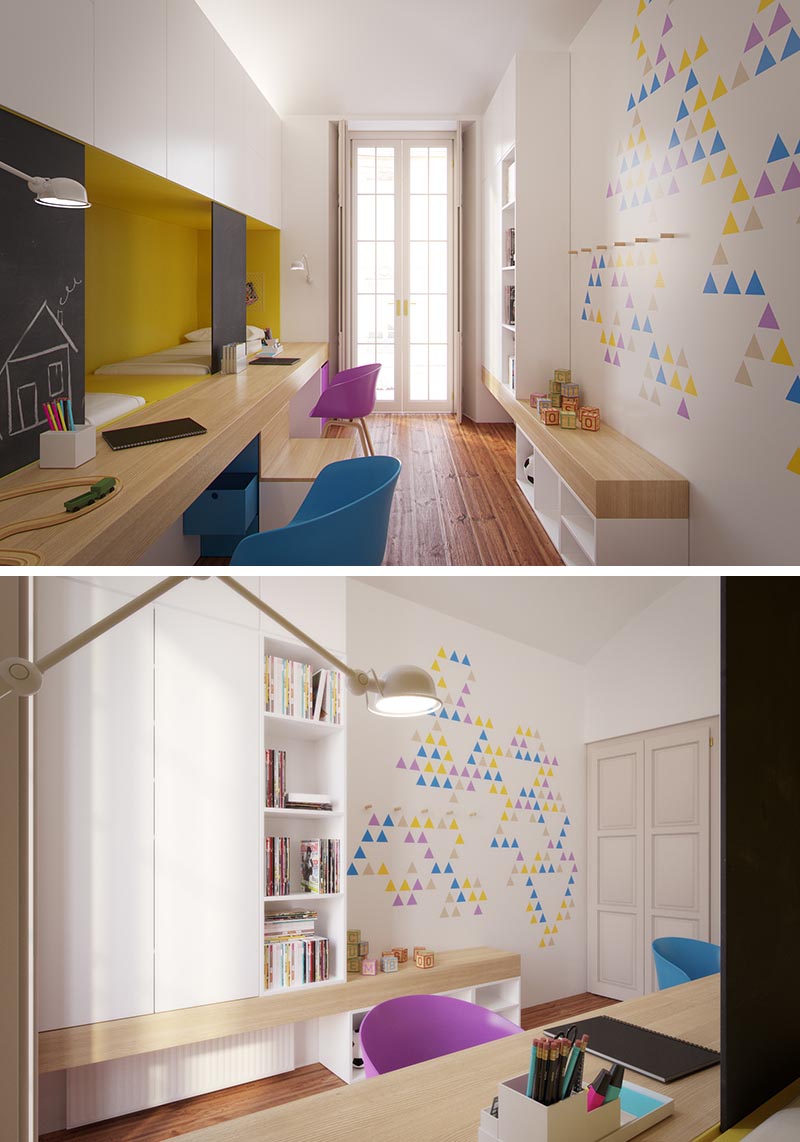 Photography by Enrico Muraro | Design by POINT Architecture