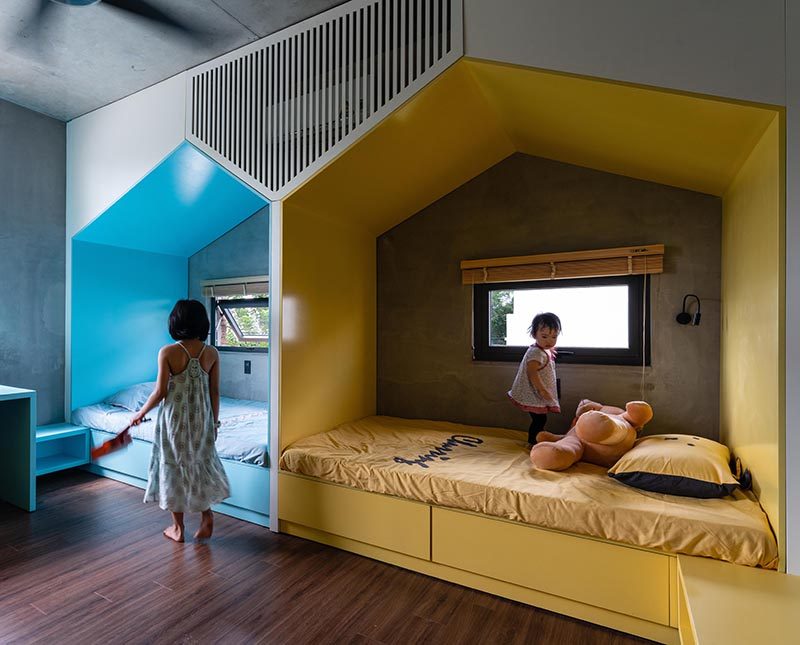 Design and build firm Hinz Studio, has recently completed a house in Danang, Vietnam, and as part of that project, they designed a colorful shared children's bedroom.

The bedroom has two mini 'houses' that define the separate sleeping areas for the children. The houses, each with their own window, create a little nook for each child, giving them their own space when needed, while a combined shelf and desk is color-matched to the bed.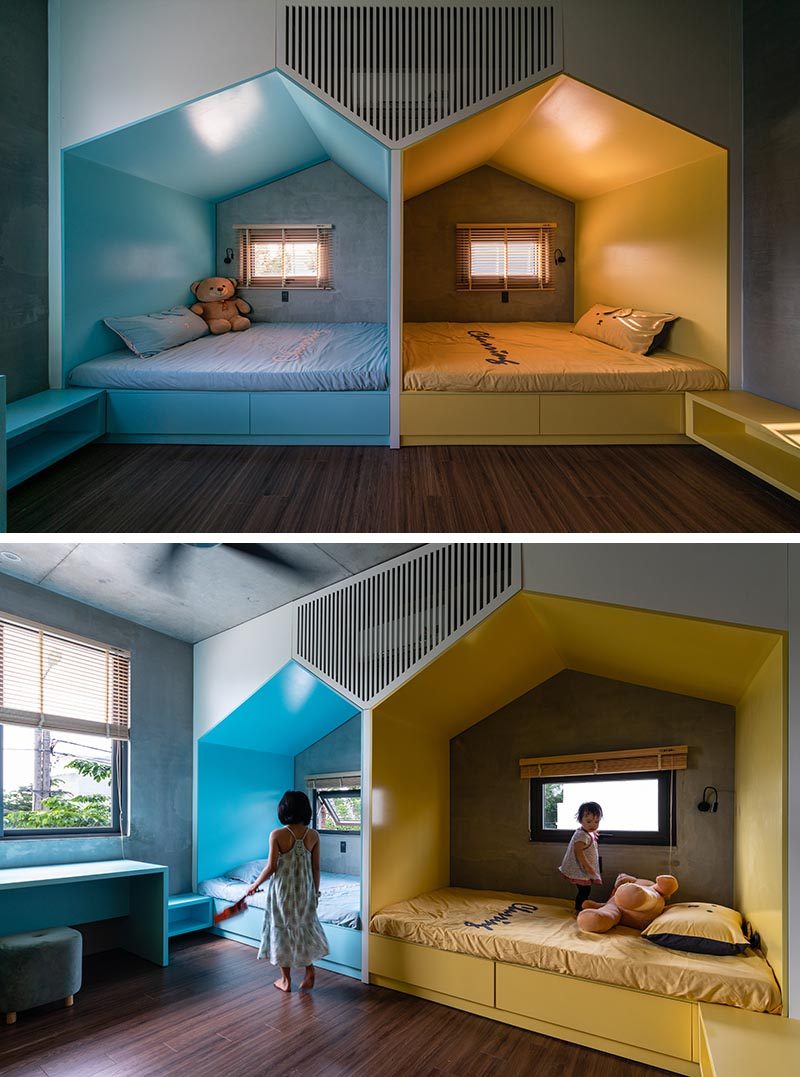 Above the beds is a section of the frame that hides the air conditioning unit within a cabinet, which has been designed specifically with vertical openings to allow the air to flow into the room, while still allowing access to the unit if needed for maintenance.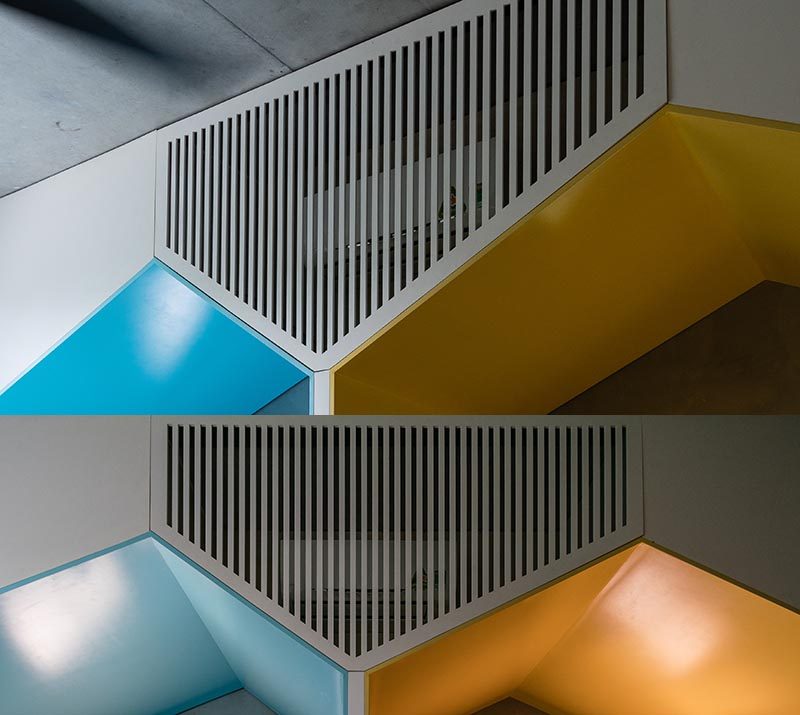 Beneath the bed are large drawers that create additional storage for the bedroom and are easily accessible by the children.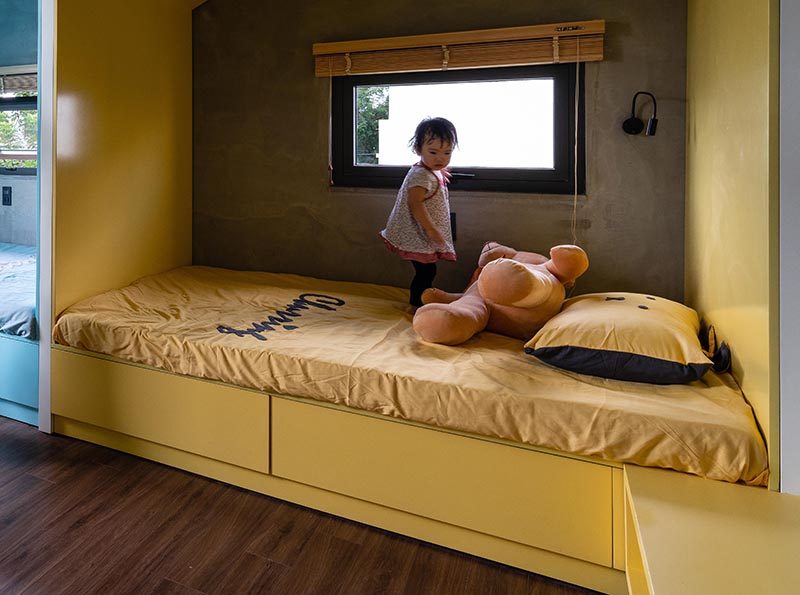 Photography by Quang Tran | Design and Build: Hinzstudio | Lead Architect: Phan Van Tran Tuan | Design Team: Phan Van Tran Tuan, Ha Huy Thach, Vo Dinh Hiep, Tuong Ngoc Thach | Construction: Tran Nguyen Long Vinh