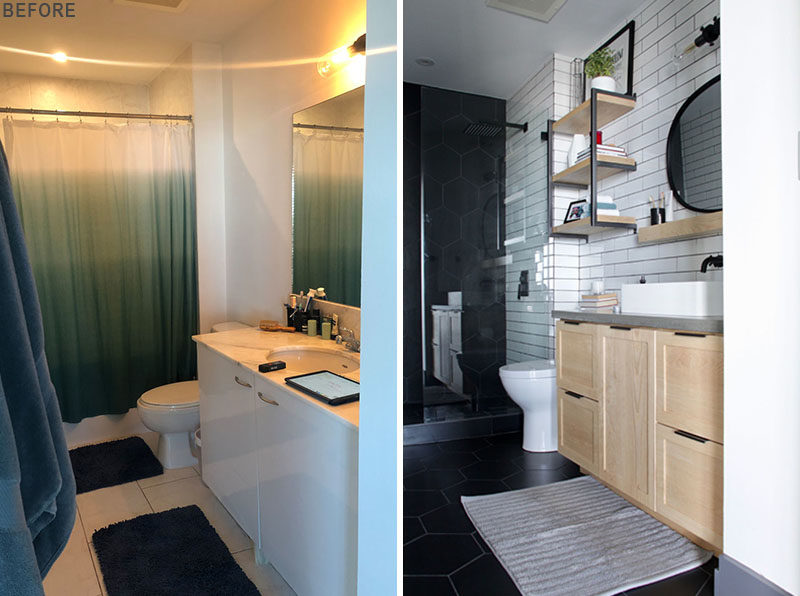 Miami based interior designer Francis Dominguez from EFE Creative Lab, has shared some before and after photos of a master bathroom renovation that was done for a downtown Miami loft.
The original bathroom was old, dated, and had a bulky bathtub.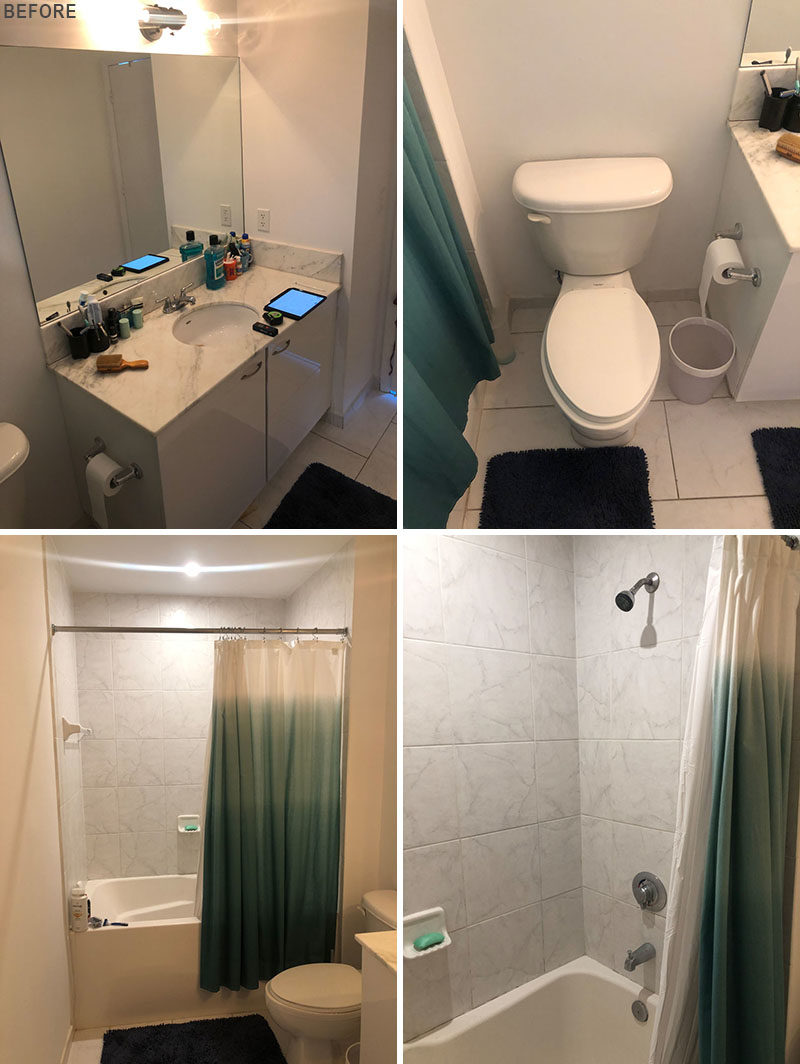 ---
Francis proposed a focused on using simple materials that created contrast without being overwhelming.

Subway tiles with dark grout, and custom built wood elements were added to the space. A concrete countertop was added to the wood vanity to complement the industrial theme throughout the loft apartment, that also features polished concrete floors and exposed concrete ceilings.
---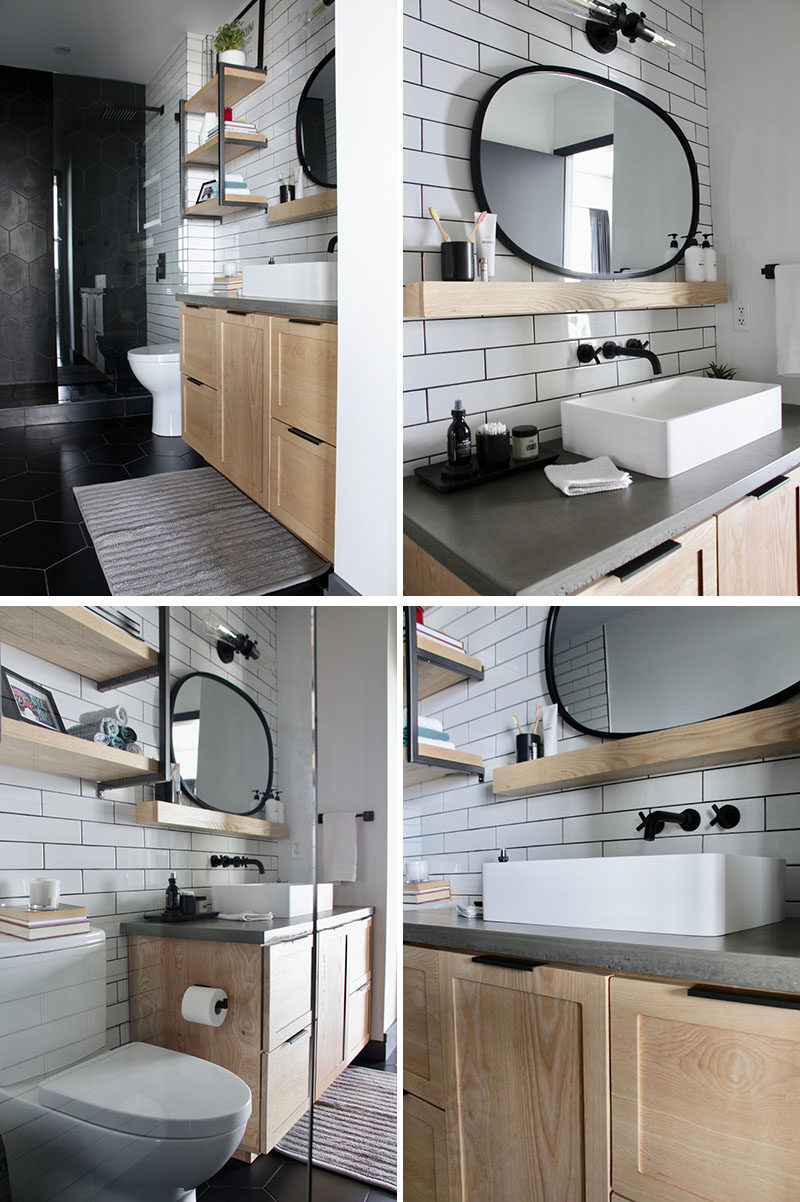 ---
Francis also designed a custom shelving unit that was built by local wood furniture designer/maker Robert Cortes from Grove And Anchor.
---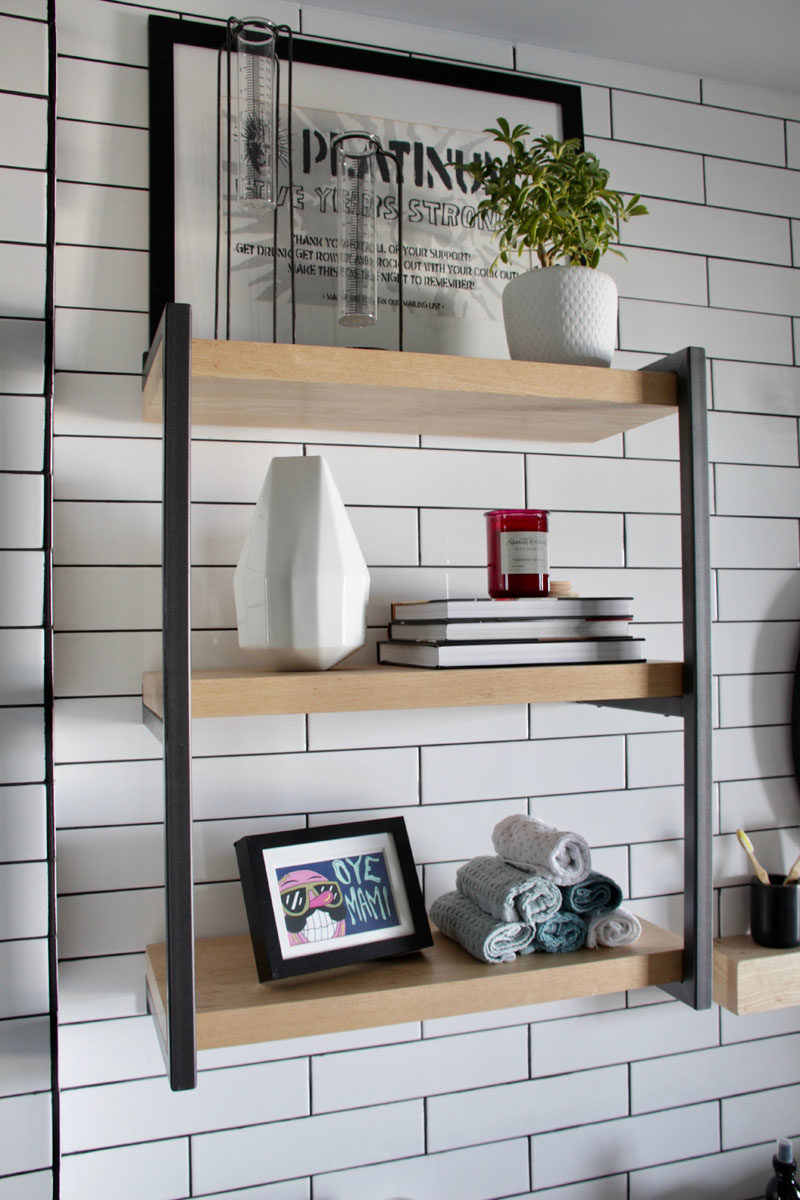 ---
Matte black large format hexagonal tiles were used in the new walk-in shower and on the floor.
---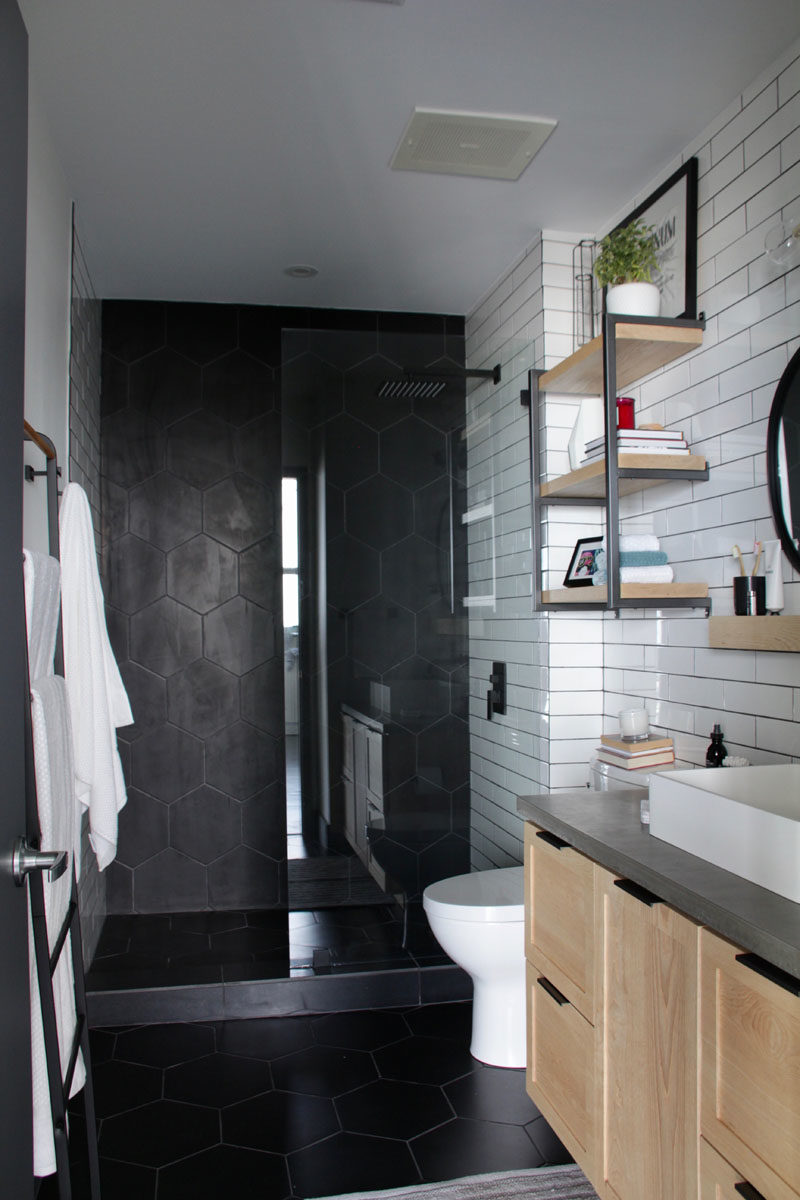 ---
A built-in shower niche provides a place for keeping soap, shampoo, and conditioner.
---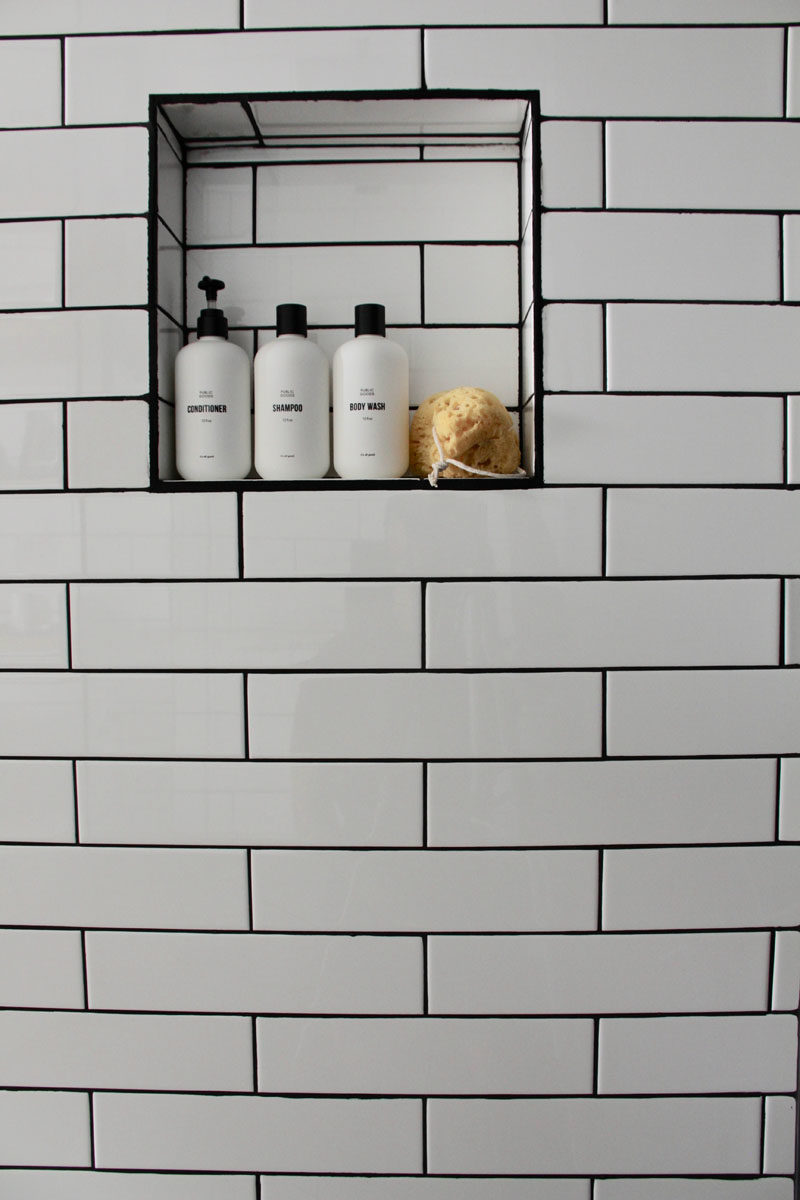 ---
On the wall opposite the vanity, black hooks and a towel rack create a space to hang towels and clothes.
---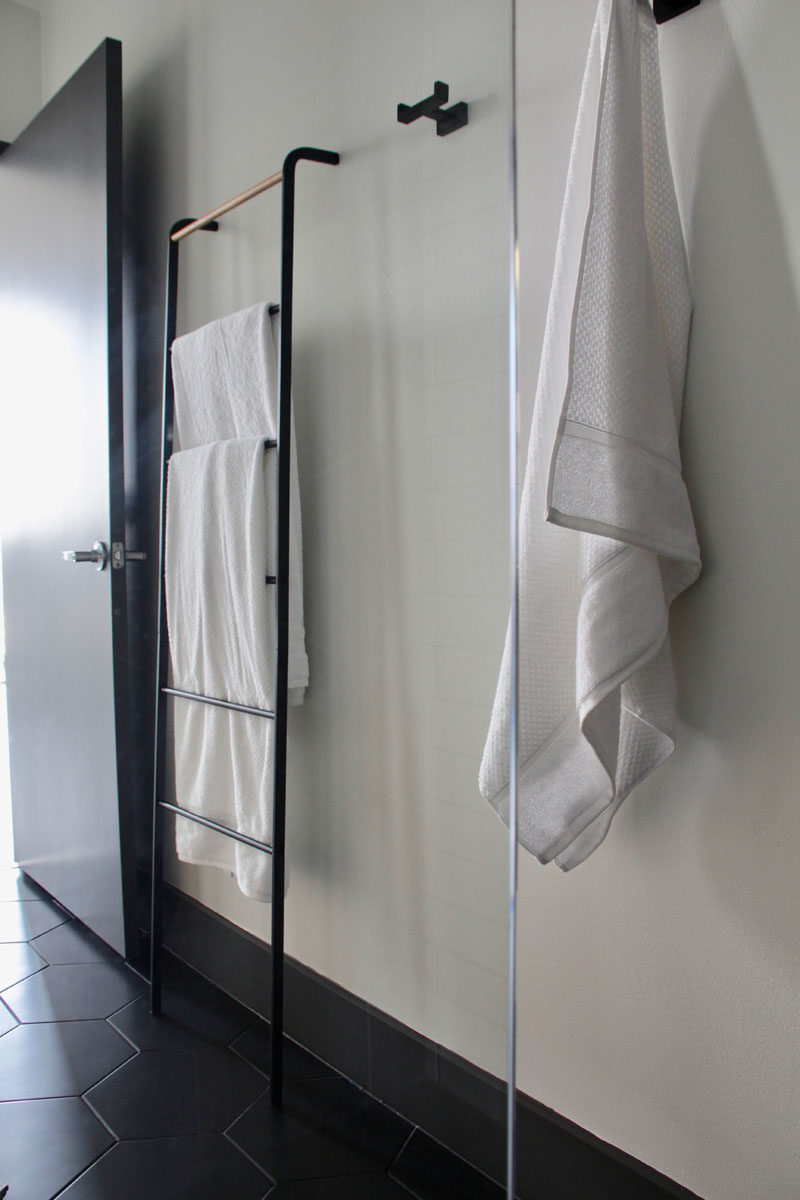 All design proposal, execution and photography by Francis Domínguez Founder/Designer of EFE Creative Lab.
---
Get the contemporist daily email newsletter – sign up here