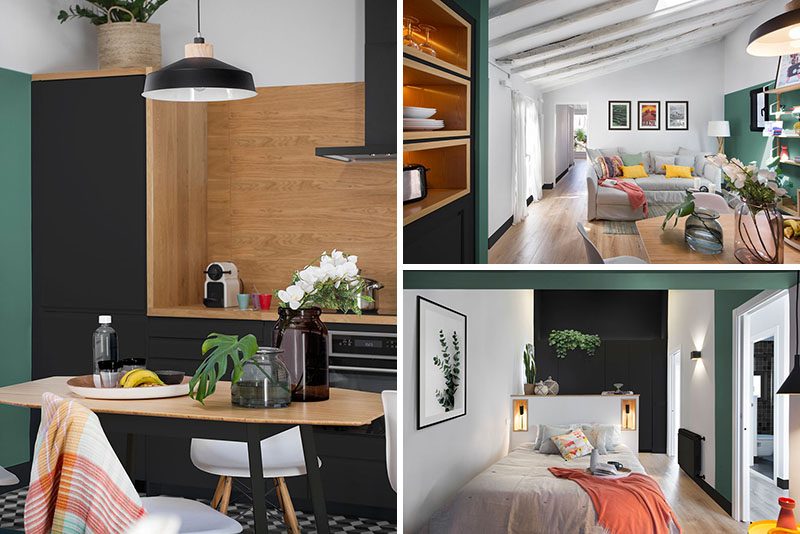 Design firm Egue y Seta has recently completed a relaxing and contemporary apartment interior design in Madrid, Spain.
Inside by the front door is a small terrace area that's furnished with some seating, a place to eat, and a bbq.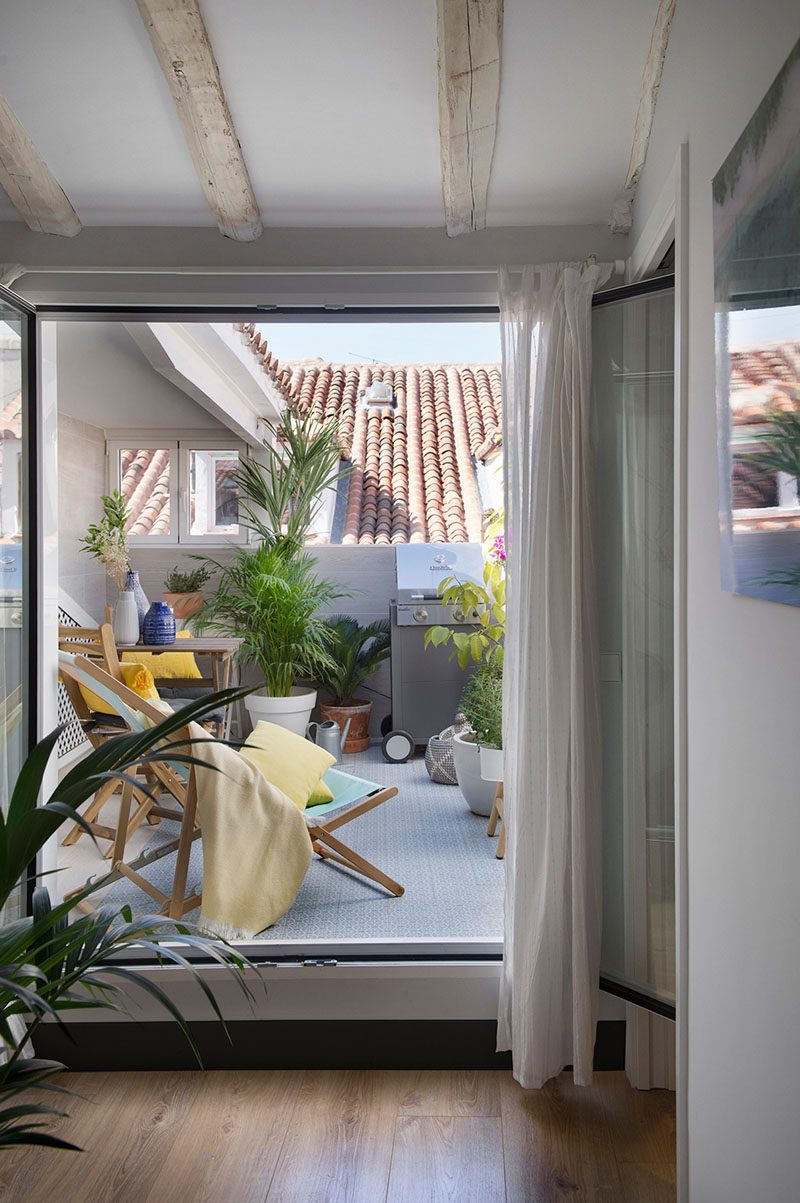 ---
Further into the apartment and down a short hallway is the living room that has a sloped ceiling and a comfortable couch, with travel themed wall art hanging above.
---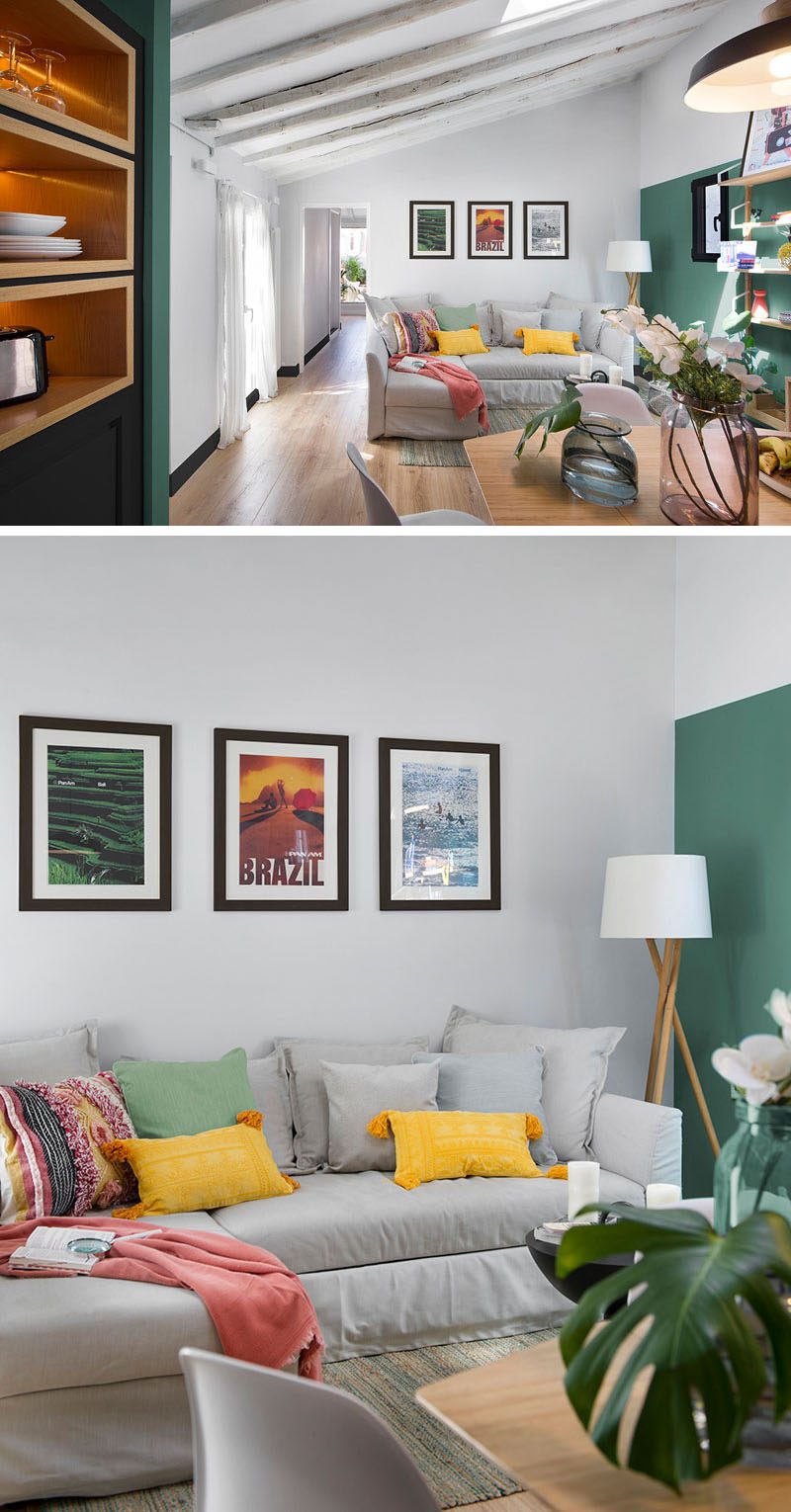 ---
The living room faces the dining area and kitchen. A wall shelf adds storage for the open area, while matte black kitchen cabinets complement the thick black window frames. Wood-lined shelving in the kitchen has hidden lighting that adds a soft glow to the space, highlighting the glassware.
---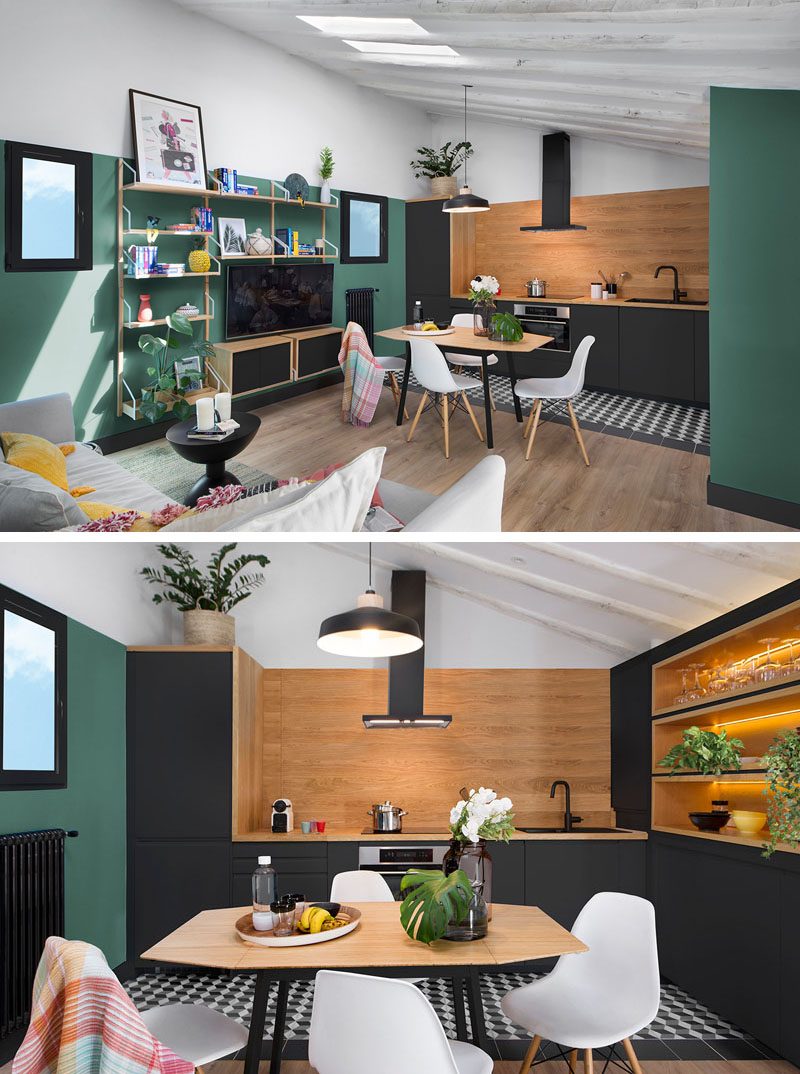 ---
Located off the hallway near the front door is the bedroom. A small half wall with niches acts as a headboard for the bed, while at the other end of the bed, the room opens up to a sitting area with a desk.
---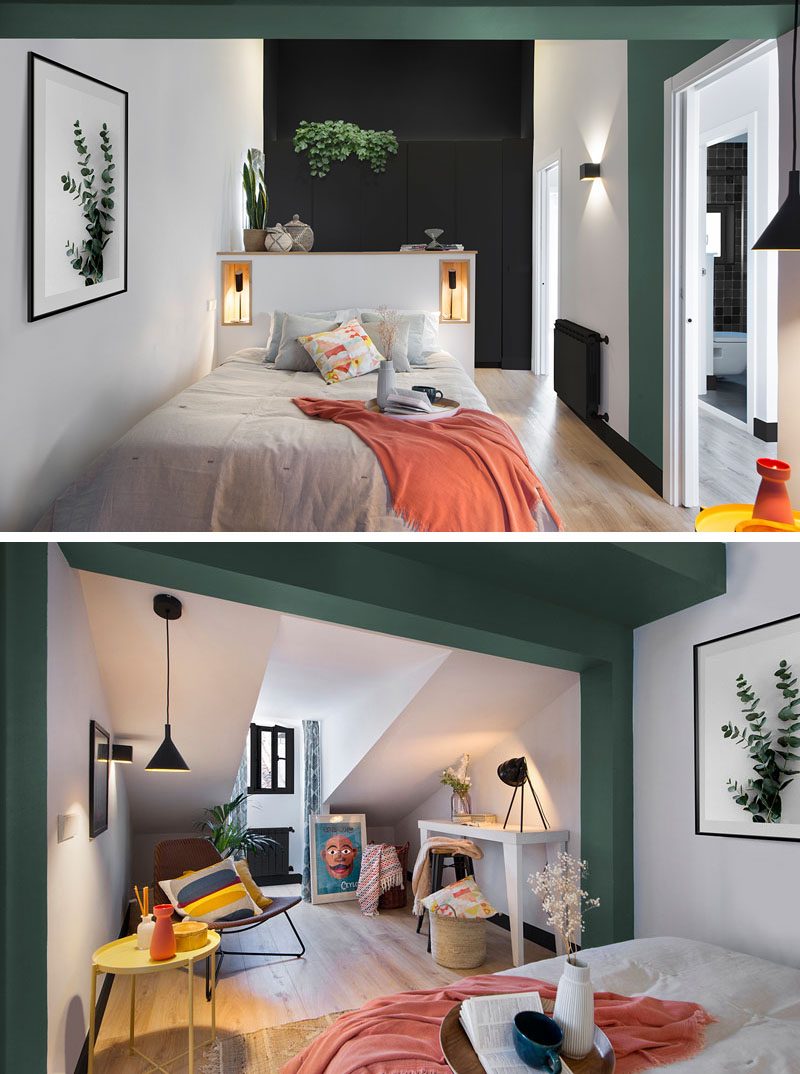 ---
In the bathroom, square black tiles define the shower and allow the window frame to blend in, while a light wood vanity adds a natural touch to the room.
---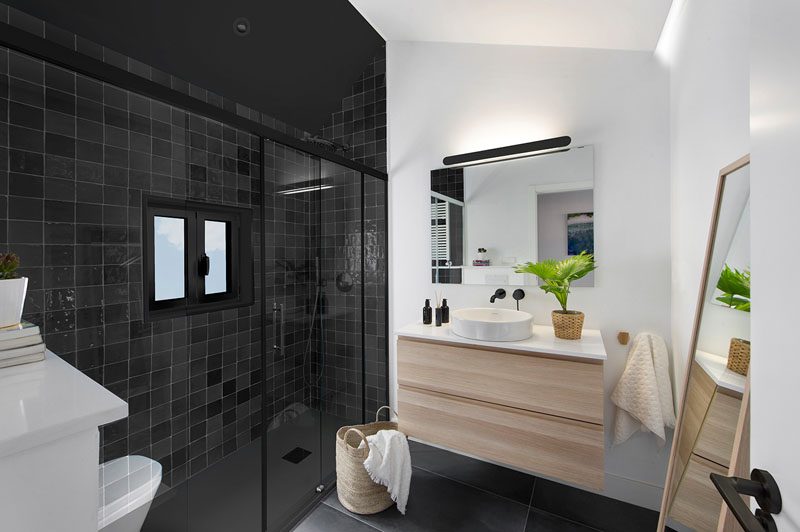 ---
Here's a look at the floor plan that shows the layout of the apartment.
---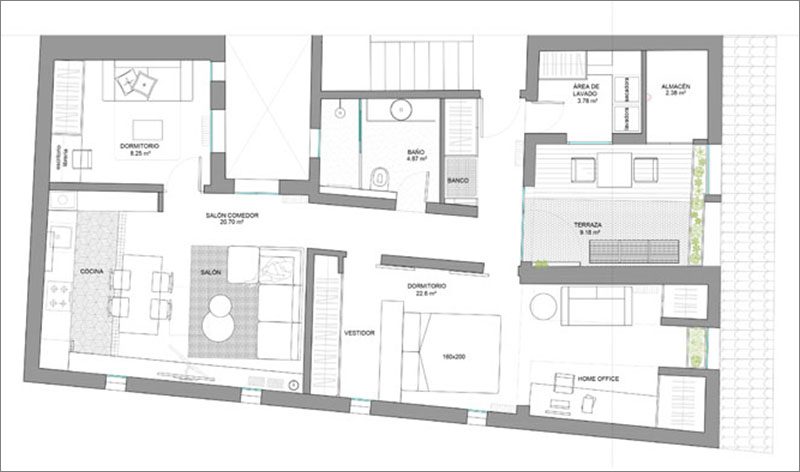 Designers: Egue y Seta with direct involvement of Mario Vila, Esther Goncalves, Daniel Pérez and Felipe Araujo | Contractor: Backsteen