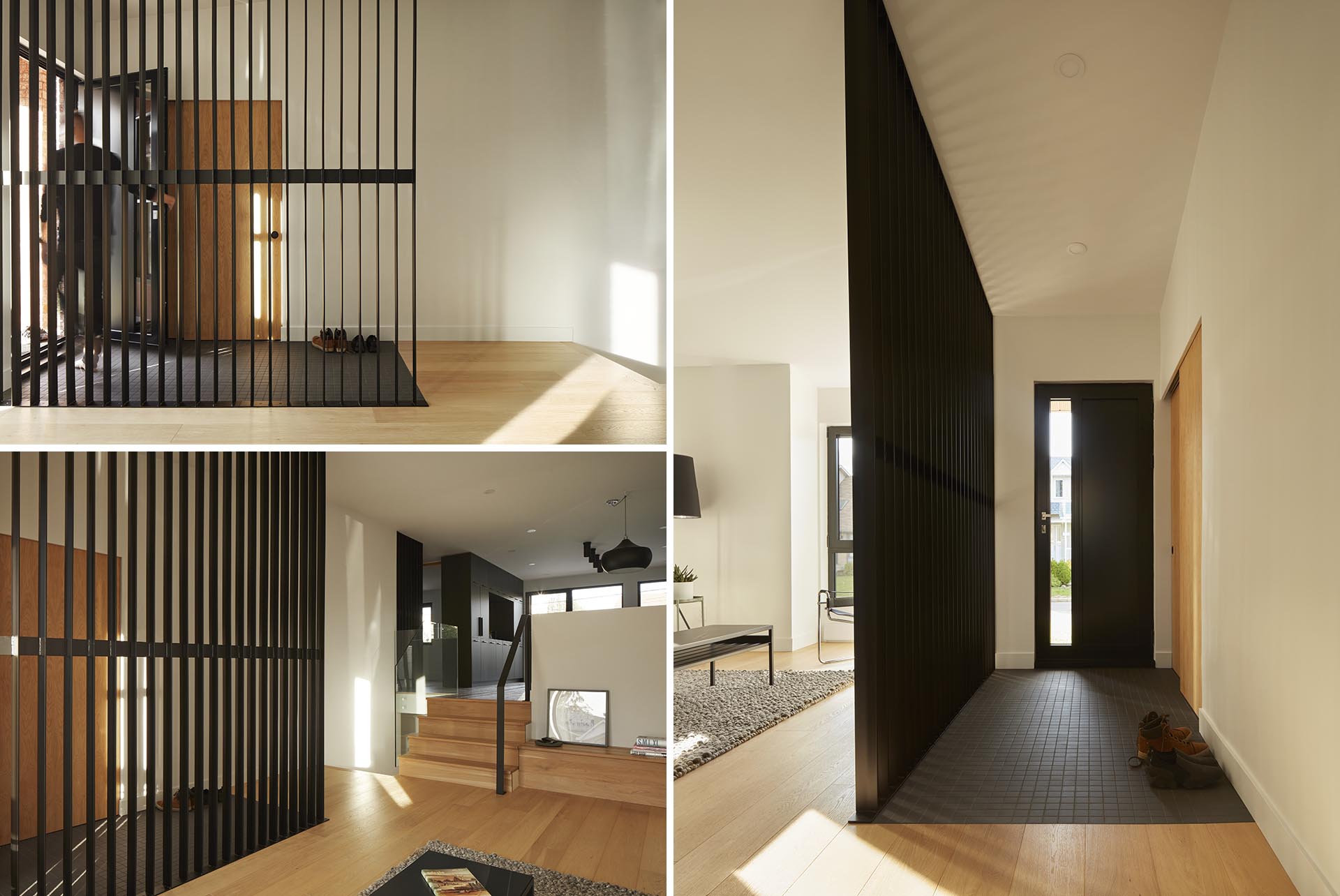 Montreal-based firm DESK architectes has designed the contemporary remodel of a split-level home for a young couple who wanted to completely renovate the interior.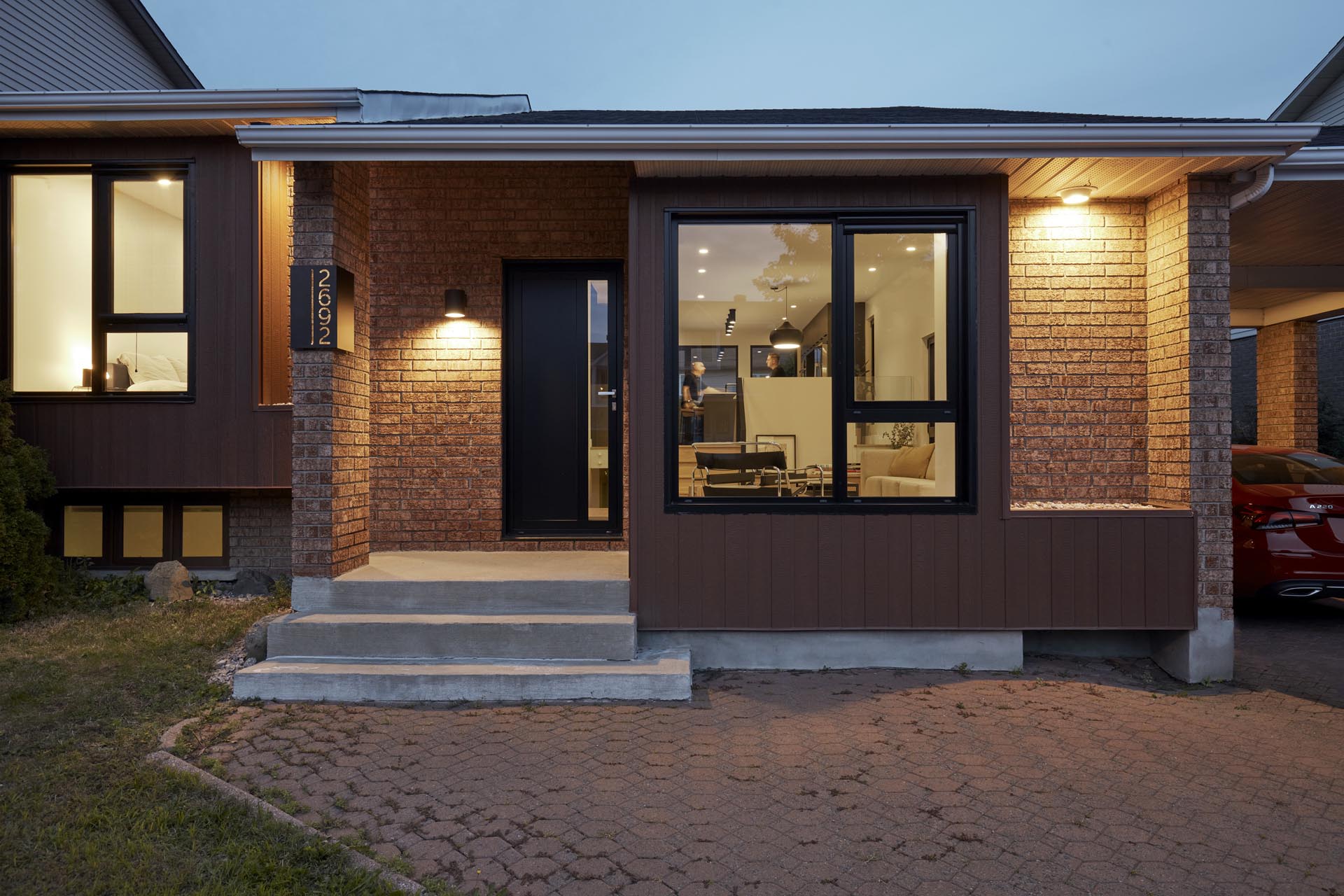 The remodel is immediately apparent as soon as you enter the home, with a new entryway, that's separated from the living room by a matte black screen.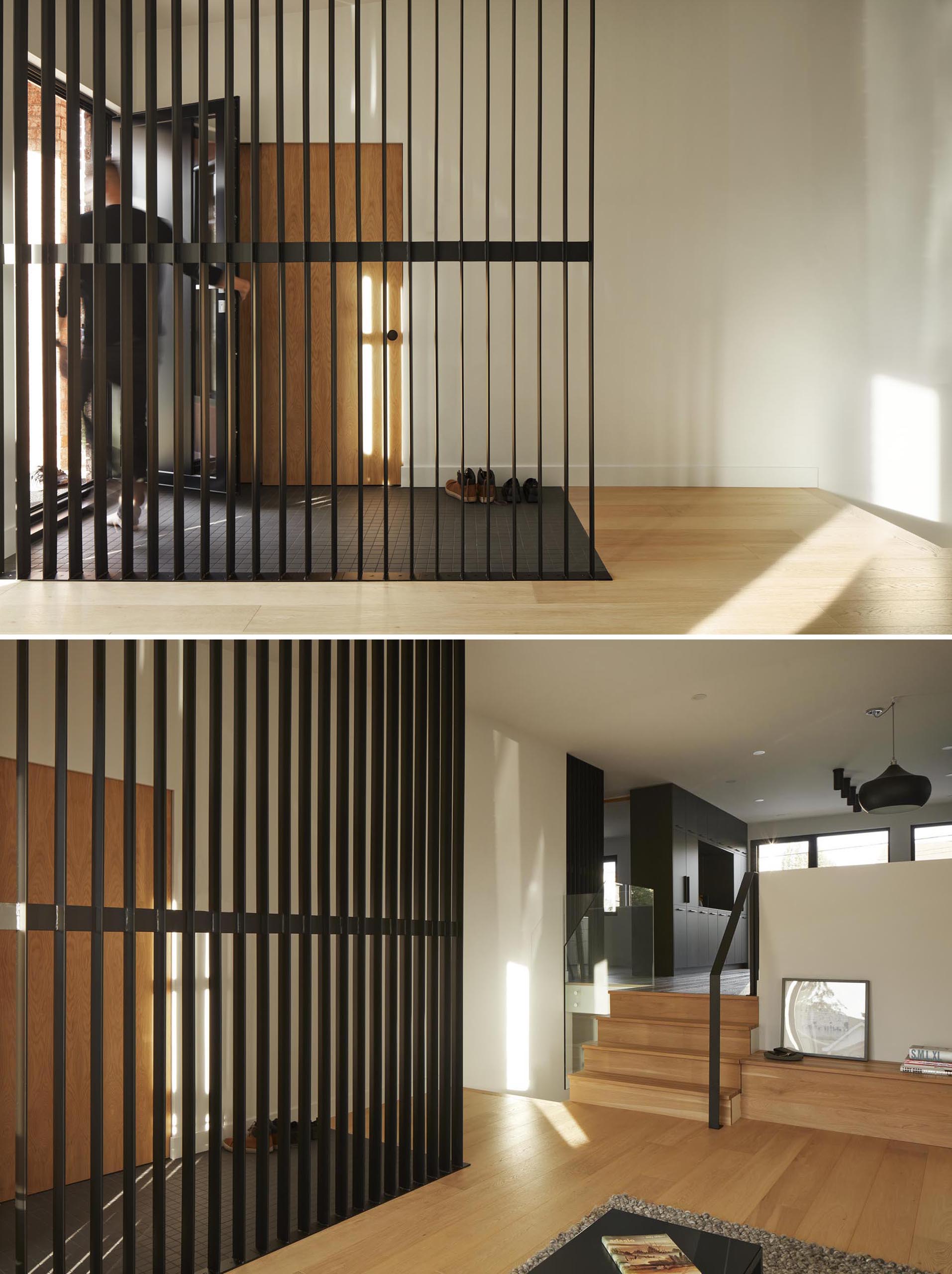 The screen, which also complements the dark tiled floor, allows the light from the living room to travel through to the entryway.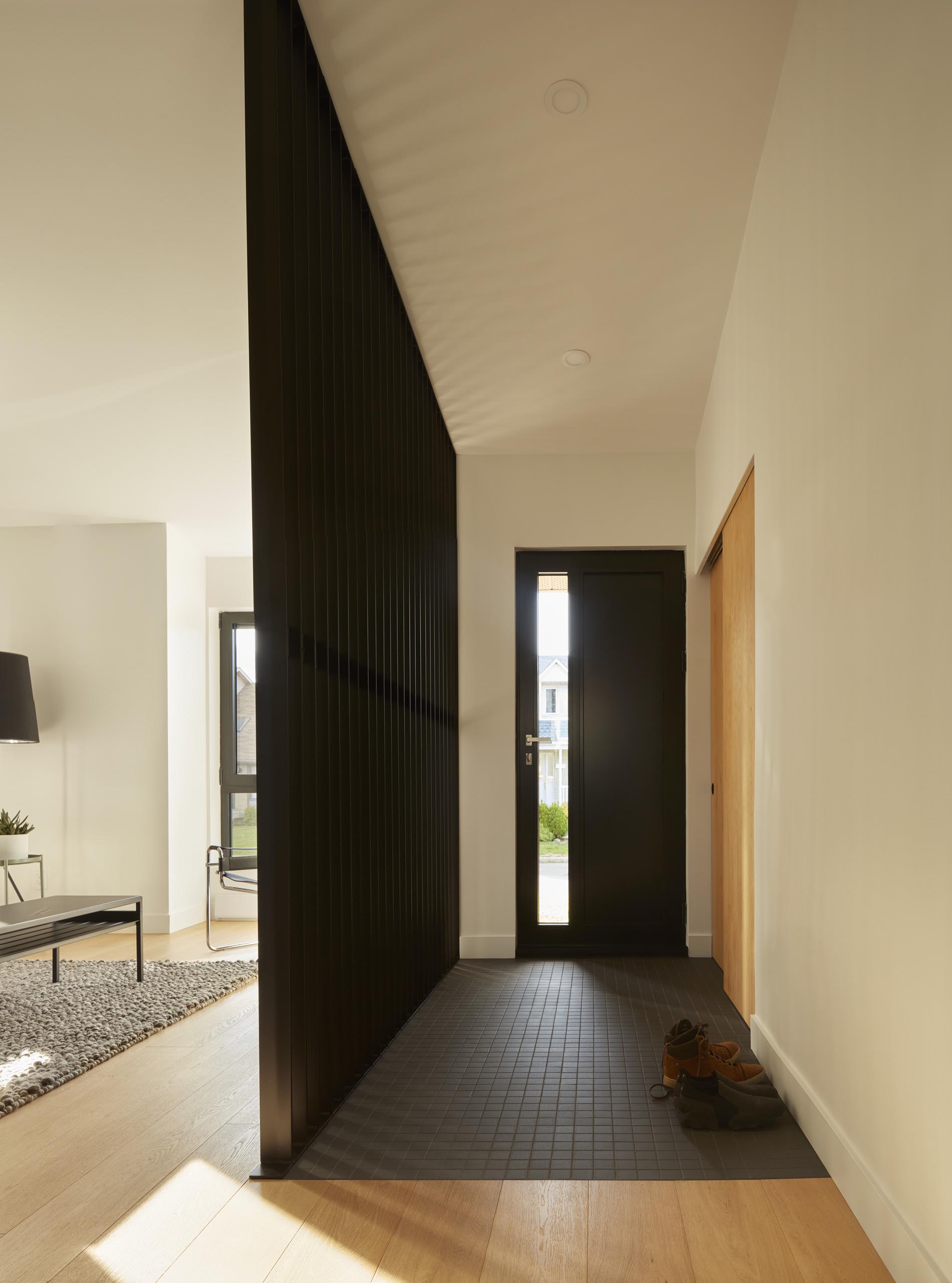 The living room has contemporary furnishings, and a view of the entryway and the street.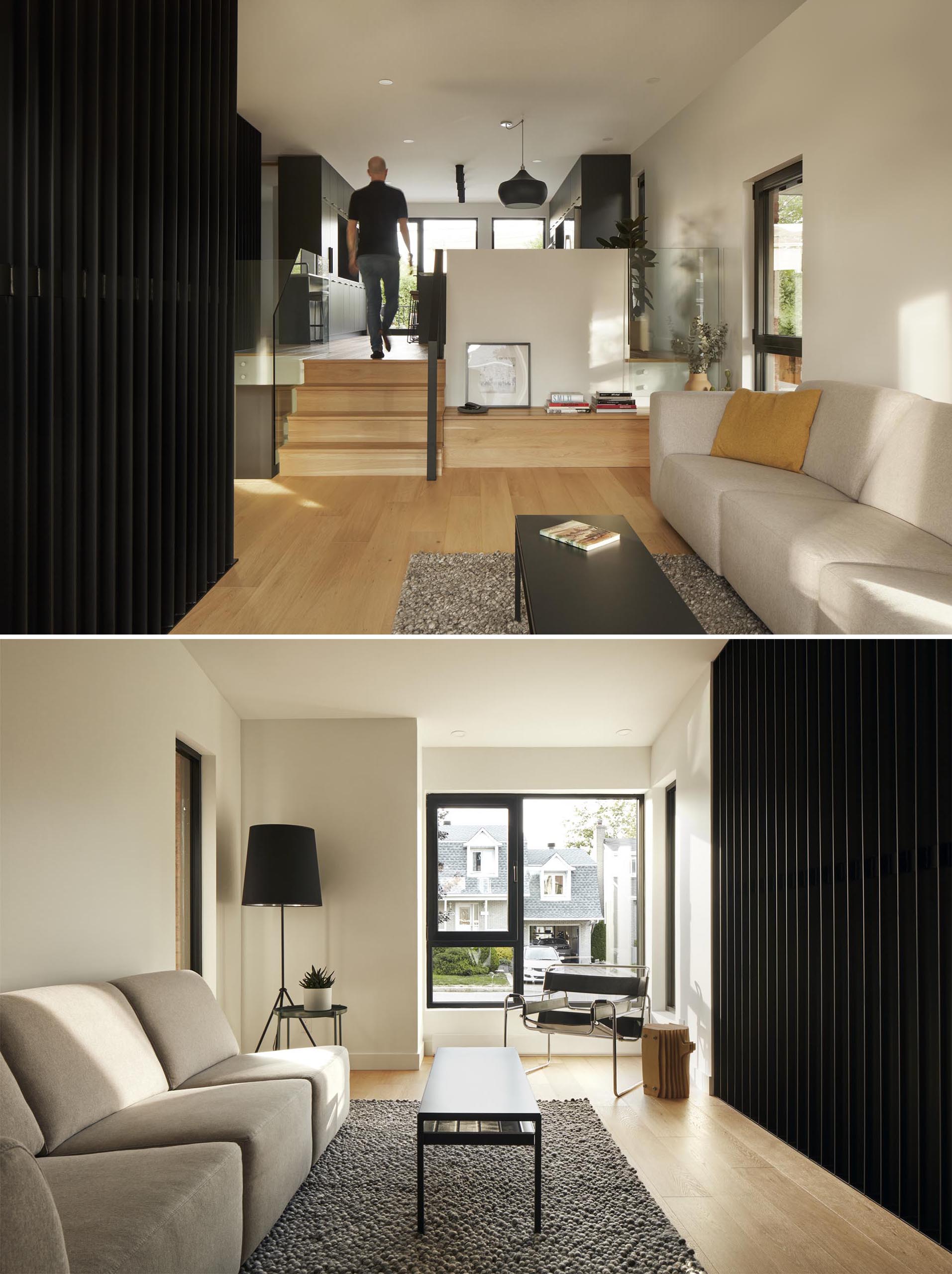 Here's a closer look at the divider between the two spaces.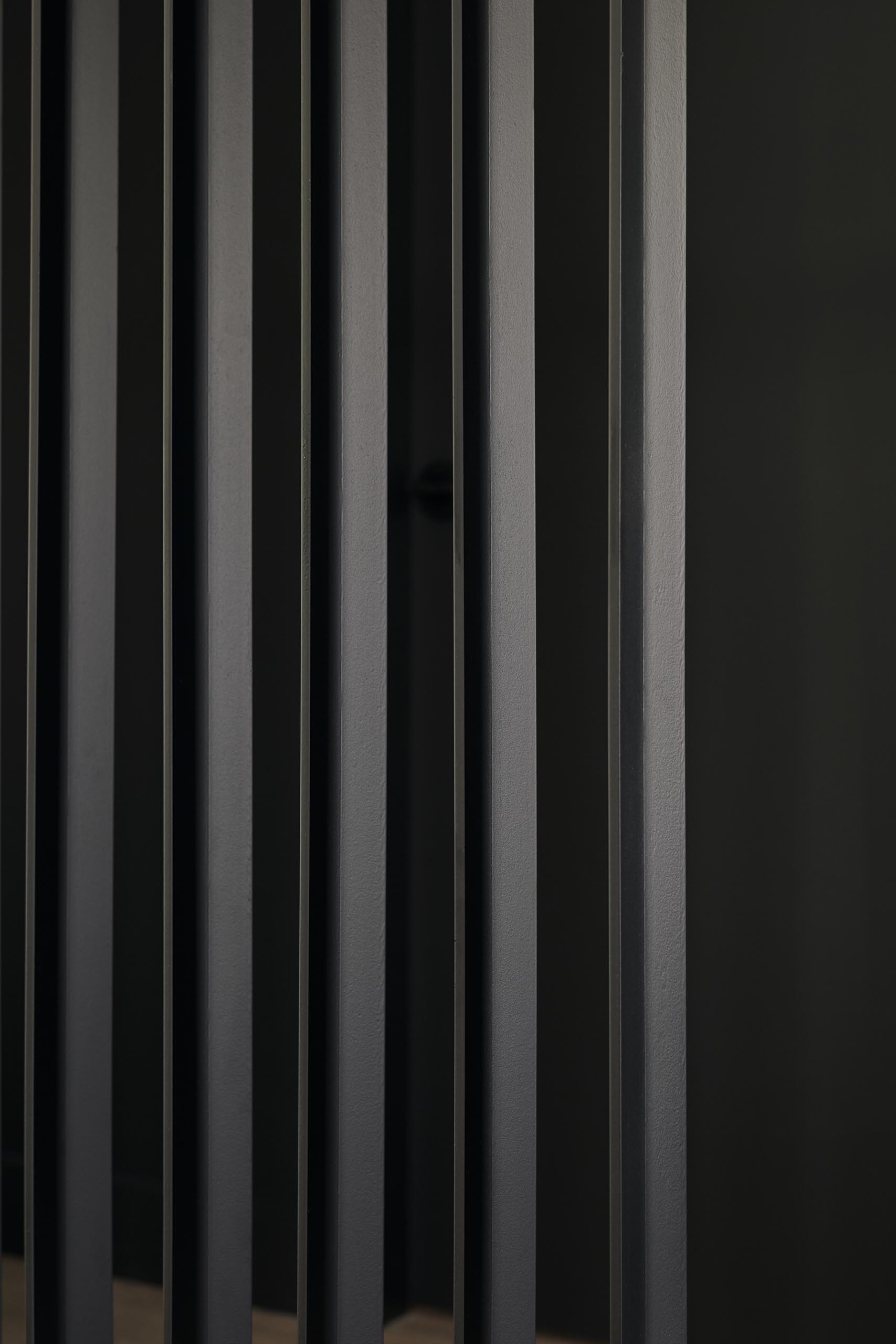 Steps that extend to include a bench made of white oak, lead from the living room to the dining room and kitchen.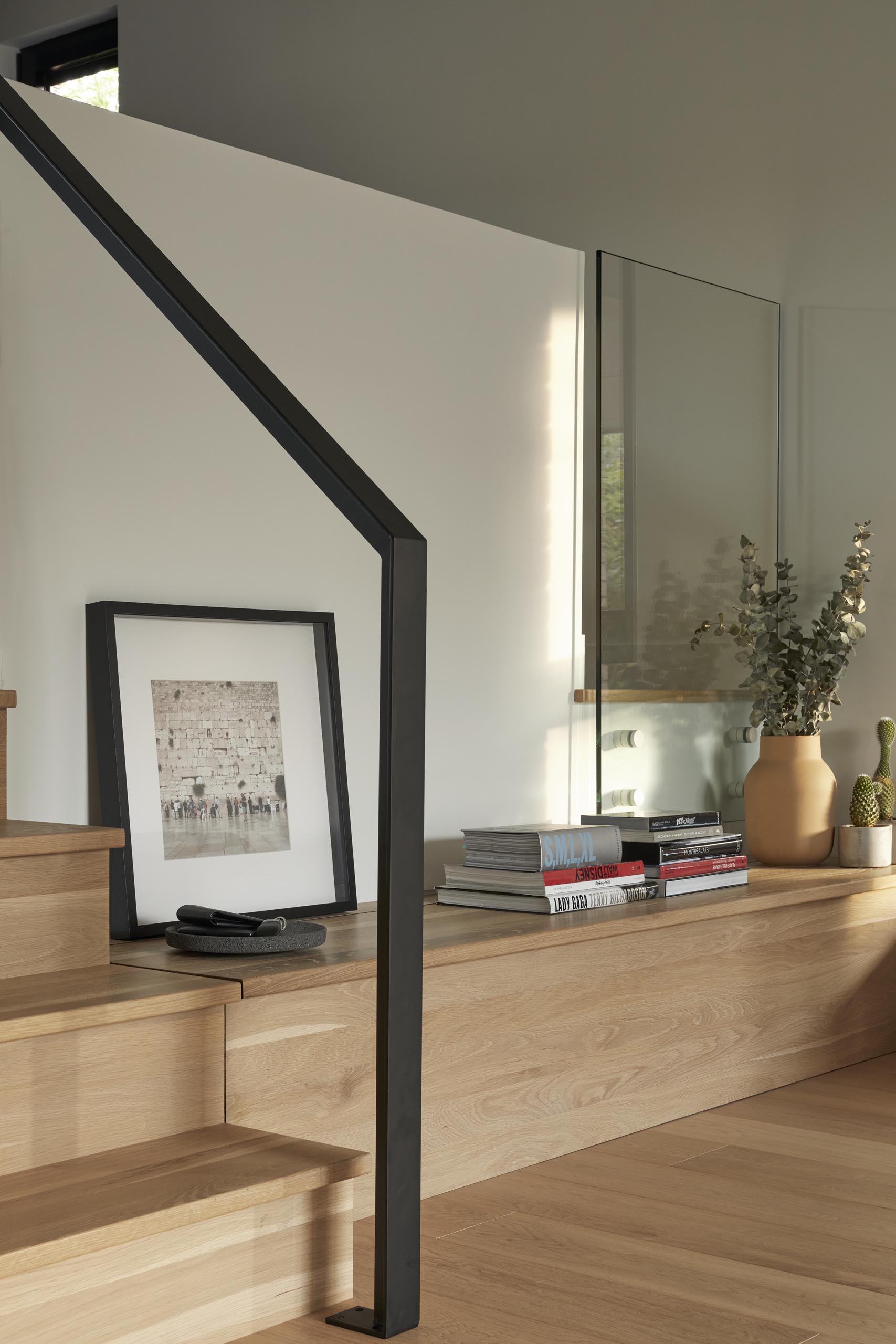 The kitchen, which was originally organized in a "U" shape, has been completely reconfigured. Two large blocks of integrated built-in cabinets now face each other, with an island positioned between them. The new kitchen layout provides more storage spaces and freed up the rear wall to allow wider openings to the backyard.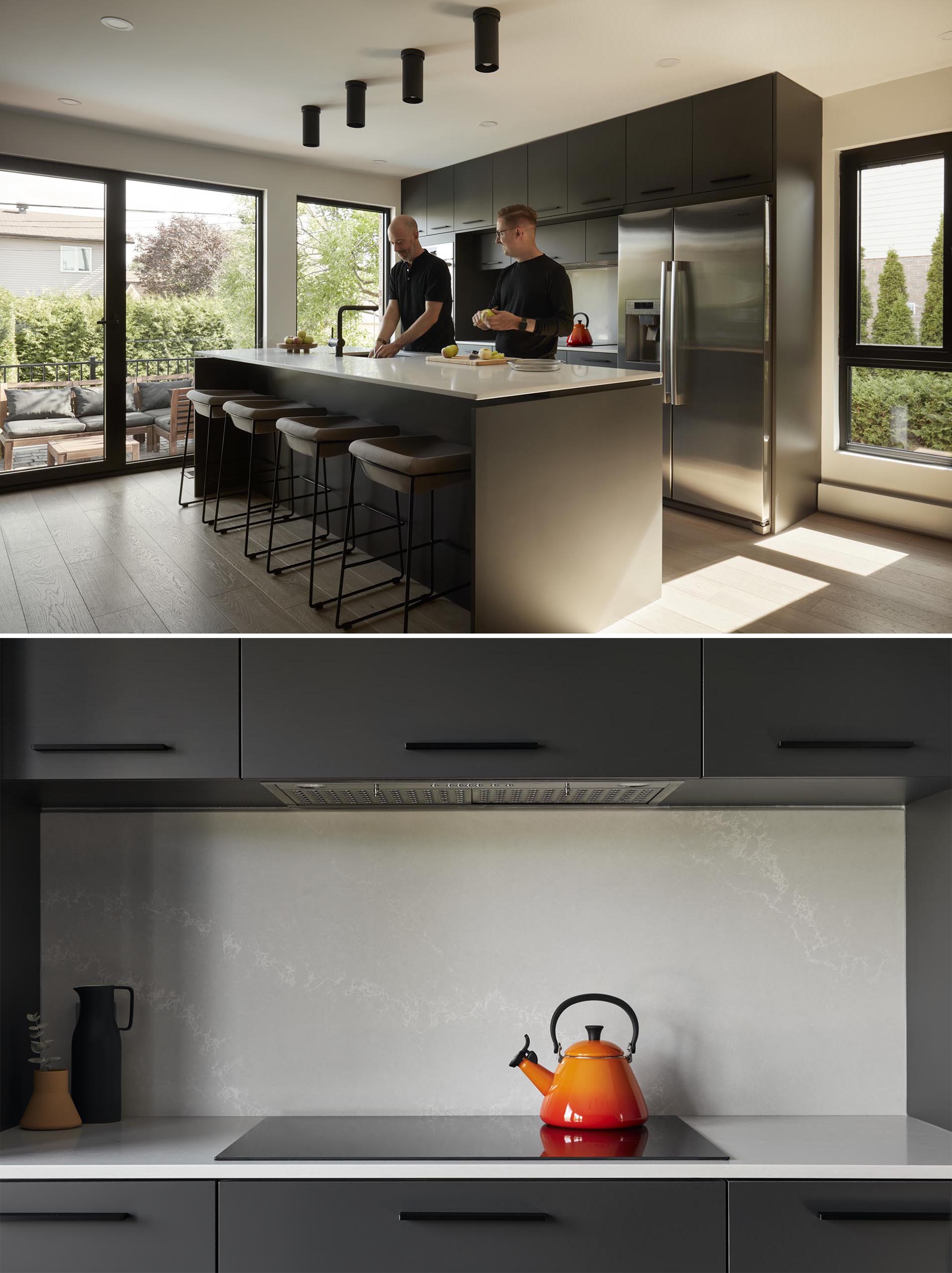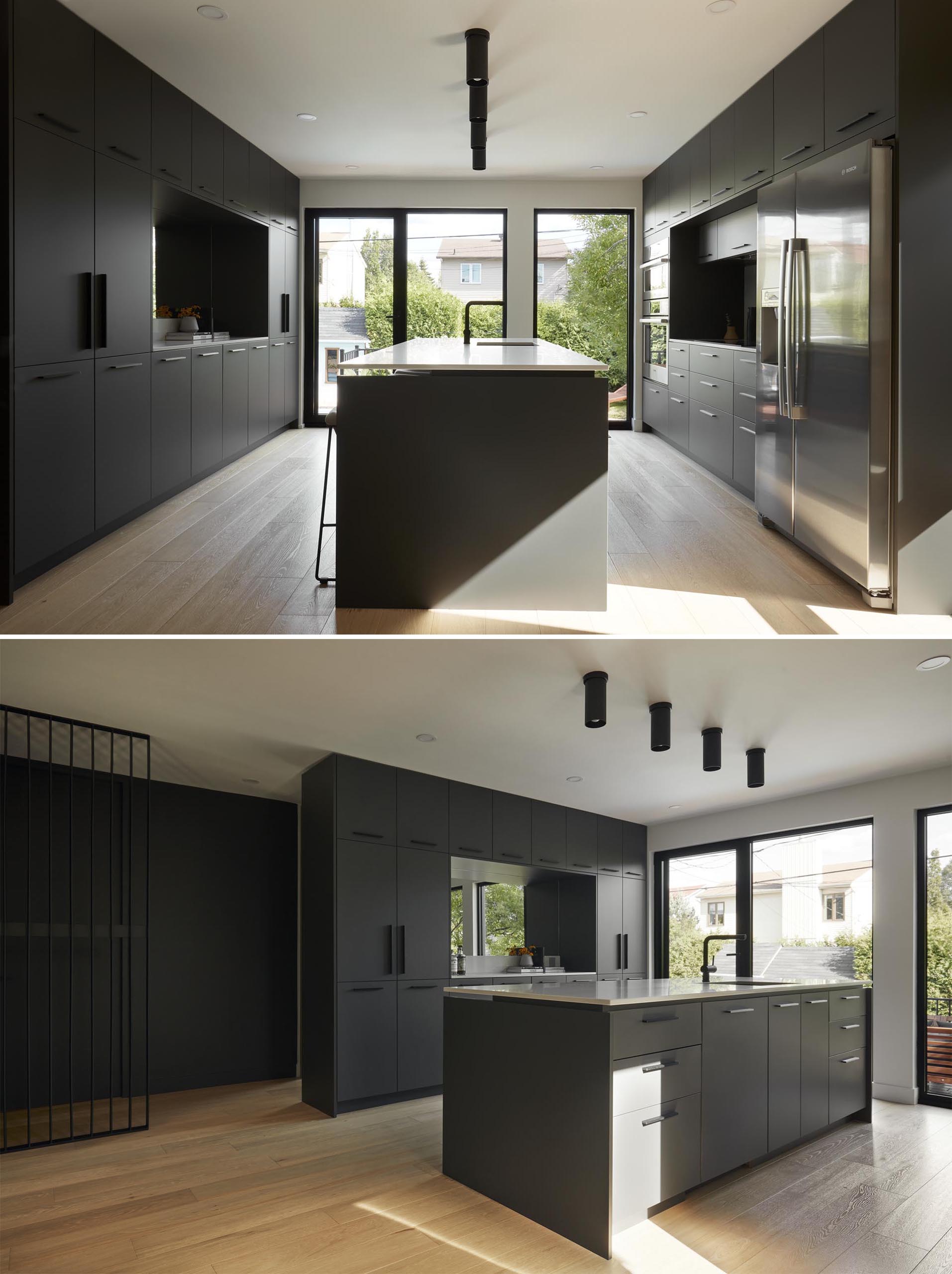 In one of the bathrooms, the design has been separated into zones. The light zone combines the vanity, the medicine cabinet, and the bath, while the dark zone combines the toilet and a shower with a built-in shelving niche.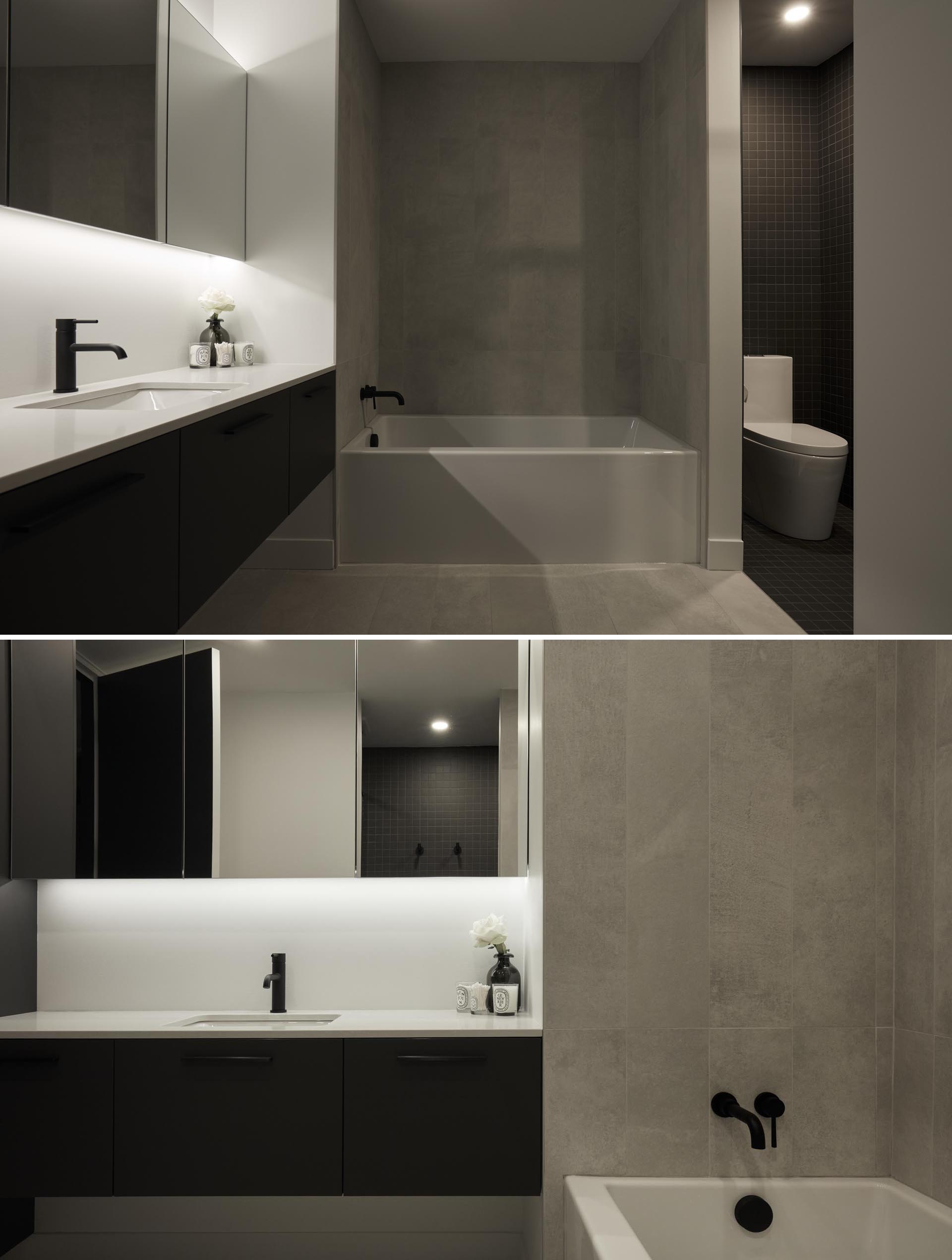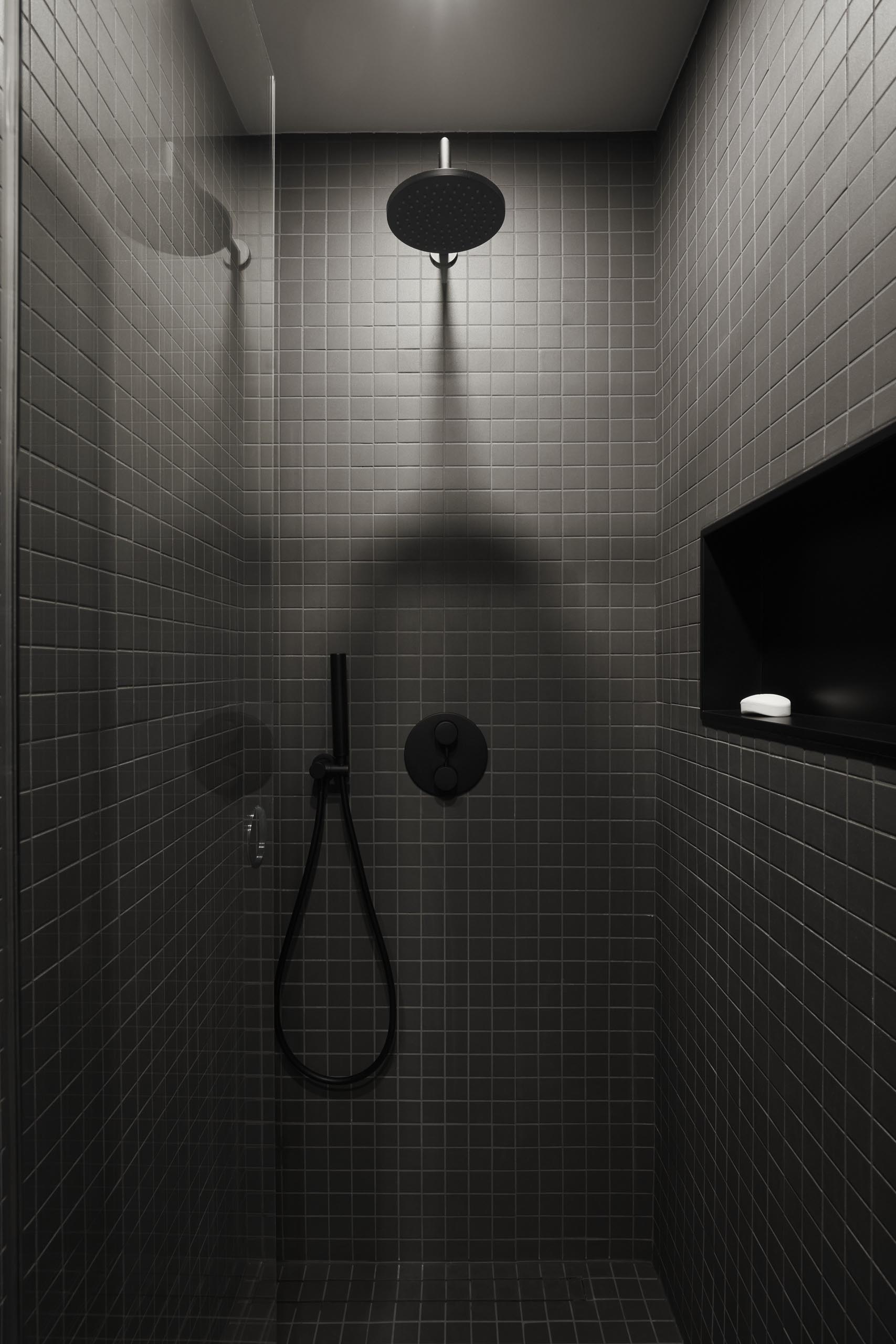 Here's a look at the floor plan that shows how the home is split into multiple levels.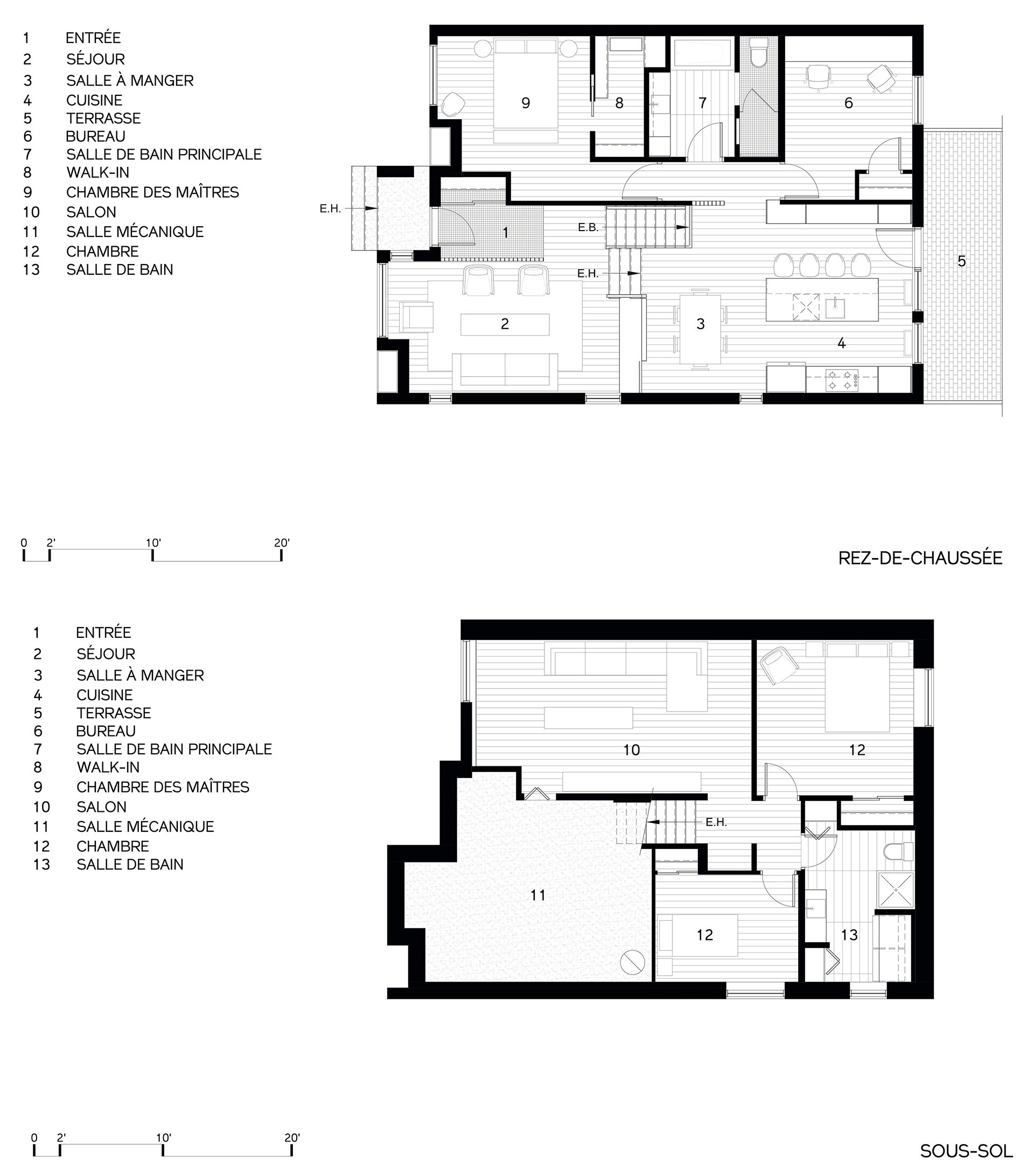 Photography by Maxime Brouillet | Architects: DESK architectes | Project managers: Etienne Duclos & Kévin Sylvain | General contractor: Projets H.E.T.A. | Cabinetmaker: Ébénisterie ALD | Flooring: Unik Parquet