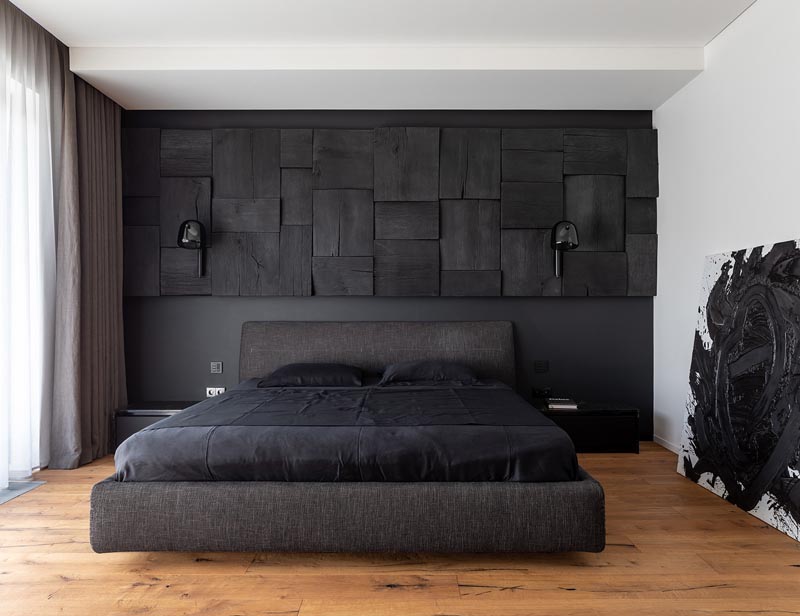 When designing a new house in Kyiv, Ukraine, Sergey Makhno Architects created this black bedroom with a blackened wood accent wall.

The black wall that provides a backdrop for the bed is accented by a blackened wood panel wall, adding some creativity and texture to the room.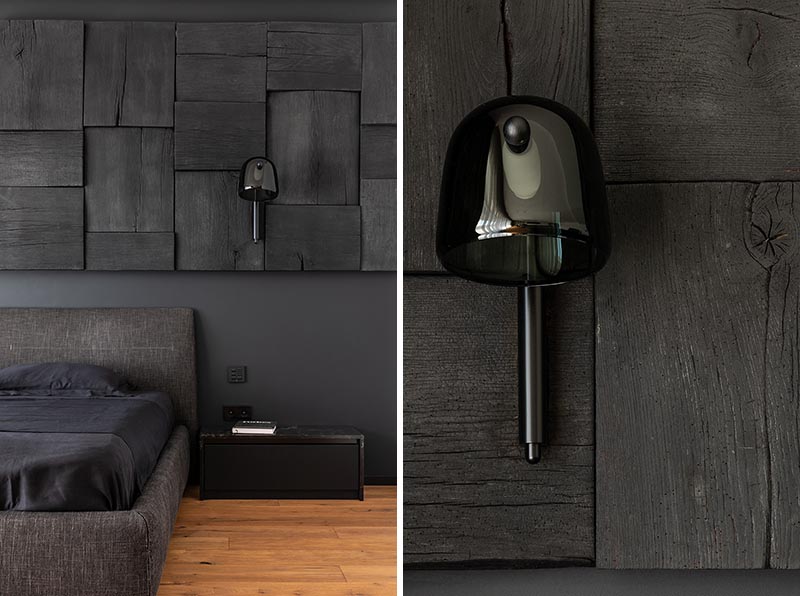 Also included in the design of the black bedroom are black glass wall lamps, a black bed frame with black bedding, black bedside tables, and a black art piece.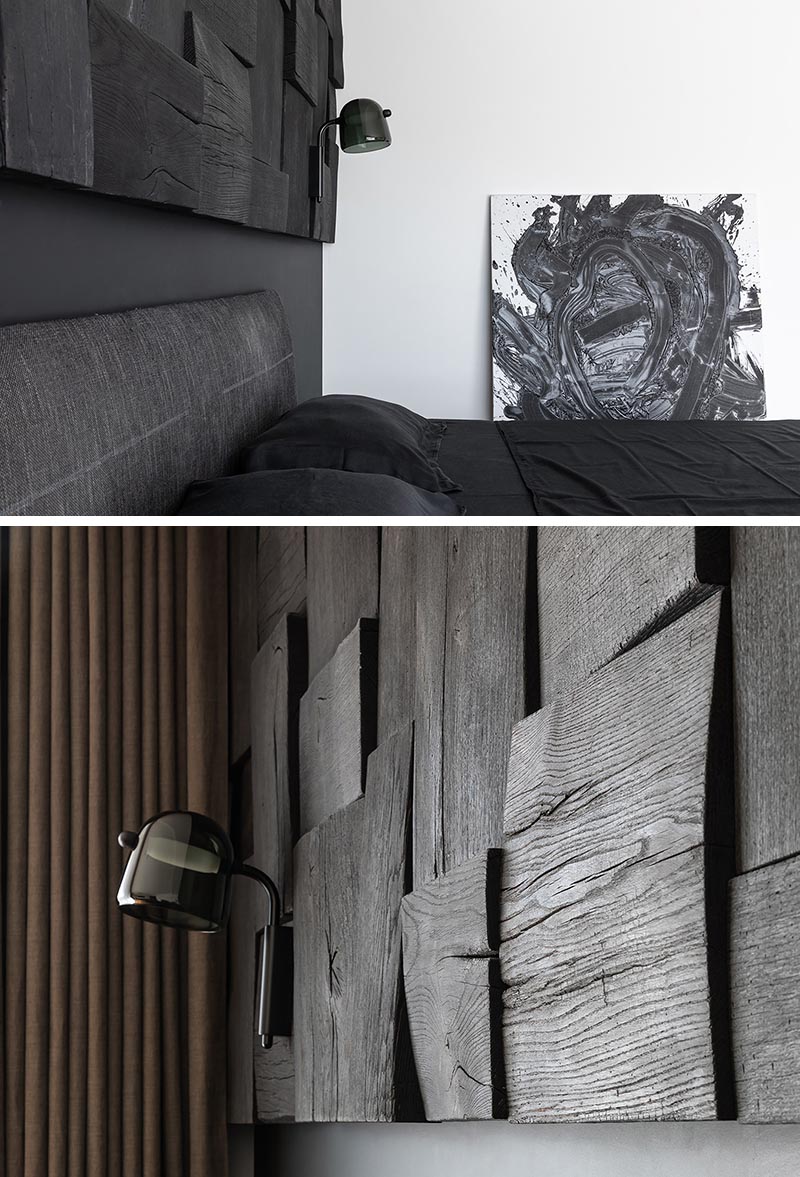 Photography by Serhii Kadulin | Design: Sergey Makhno Architects | Team: Serhii Makhno, Oleksandr Makhno, Artem Meshchankin, Julia Siriak, Anton Siriak