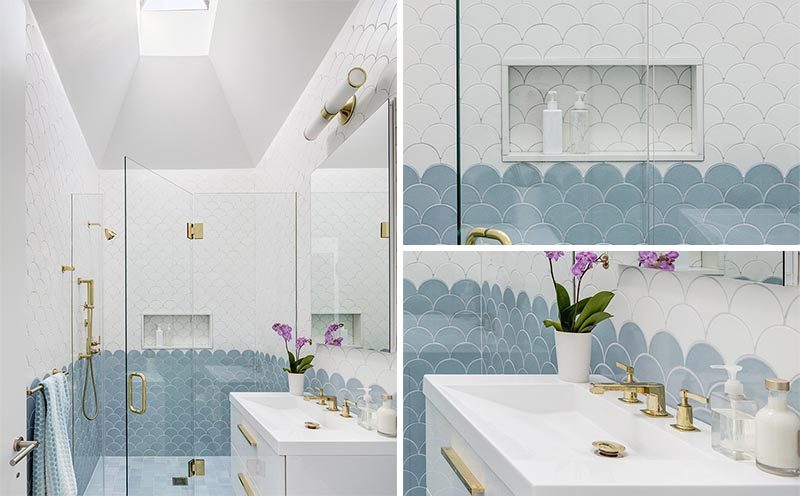 When Barker Associates Architecture Office was designing the renovation of a townhouse in New York, they created this bright and welcoming bathroom that combines blue and white tiles with gold accents and a white vanity.

Let's take a closer look at the design elements they used in this bathroom.
The Skylight
The design of the bathroom includes a vaulted ceiling that guides the eye up to the skylight, making the space feel large and open.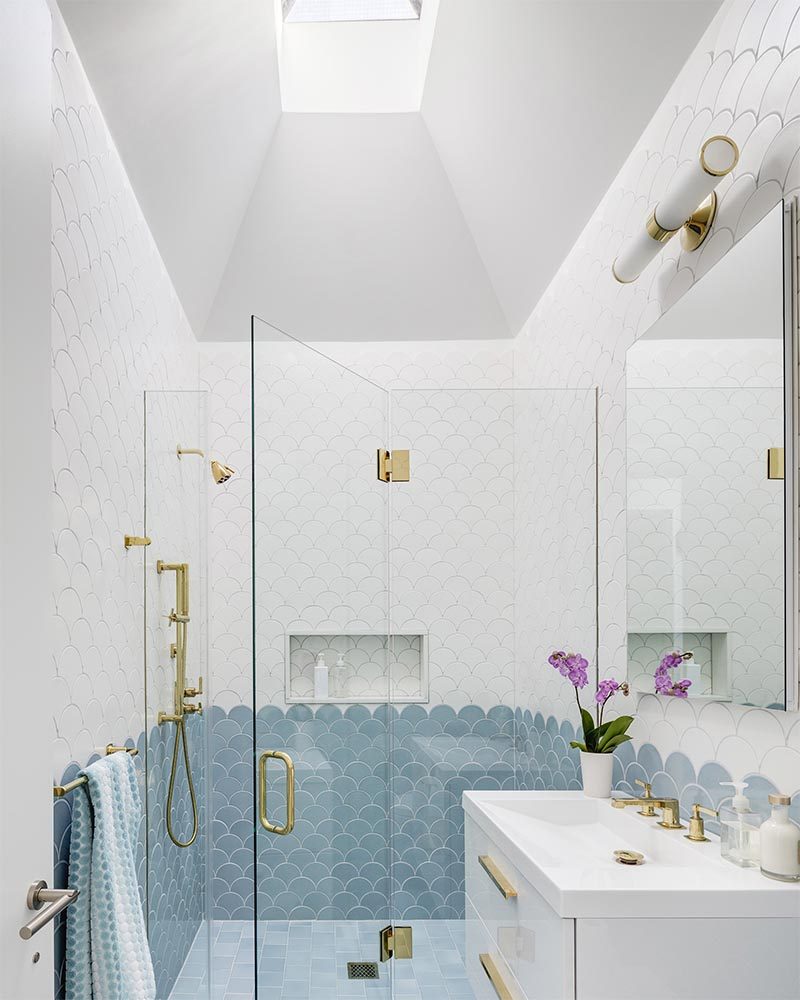 The Vanity
The white vanity has clean lines that form a rectangular shape, a built-in sloped sink, gold hardware in the form of the faucet, taps, drain, and drawer pulls.

It's decorated with an orchid, adding a pop of green and purple to the space, while soap and moisturizer bottles have been left clear to keep the focus on the bathroom design.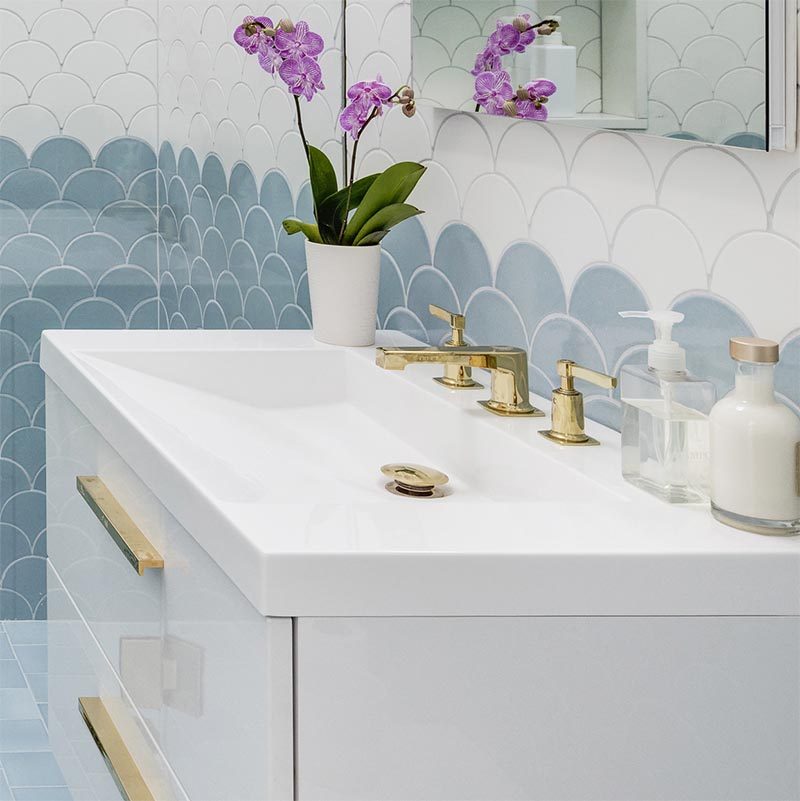 The Lighting
A white tube sconce with gold accents is mounted above the mirror, drawing the eye upwards, and creating a soft glow for the bathroom.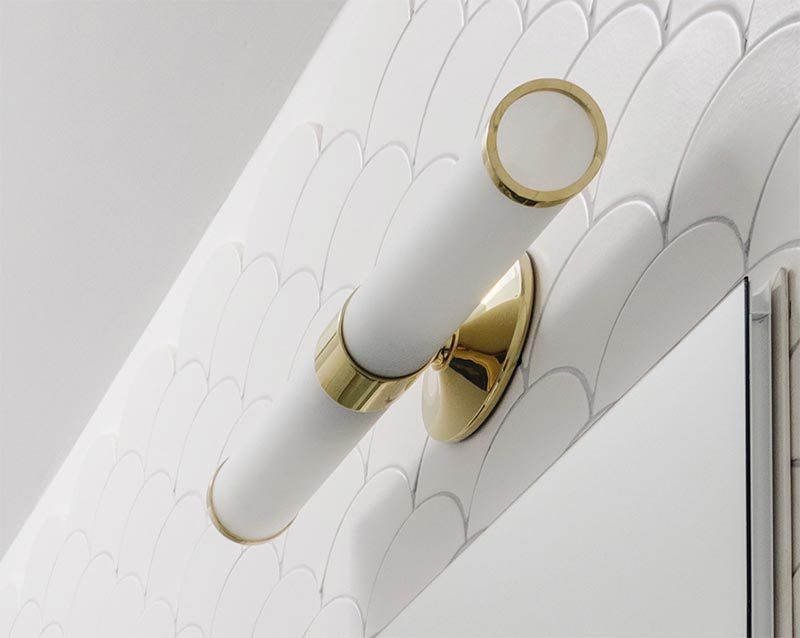 The Hardware
Complementing the gold hardware on the vanity and lighting are the other hardware items found through the bathroom, like the towel holder, the supports that hold the glass shower screen in place, the shower head, taps, and hand-held shower. These items sourced from Watermark Designs, add a touch of glamour to the bathroom, creating a sense of luxury.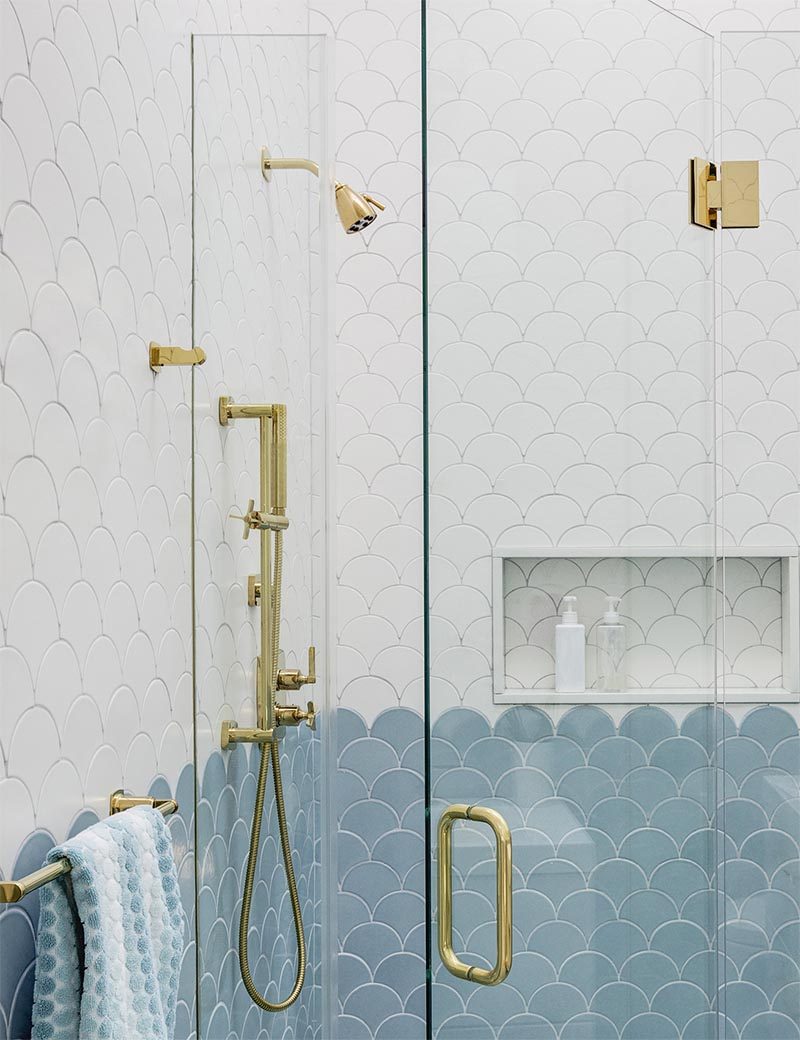 The Shower Niche
In the shower there's a built-in shower niche with a simple white frame that's tiled in the same tile that surrounds it. The shower niche provides a dedicated place to house shampoo bottles and soap, keeping them from gathering on the floor or in a shower caddy.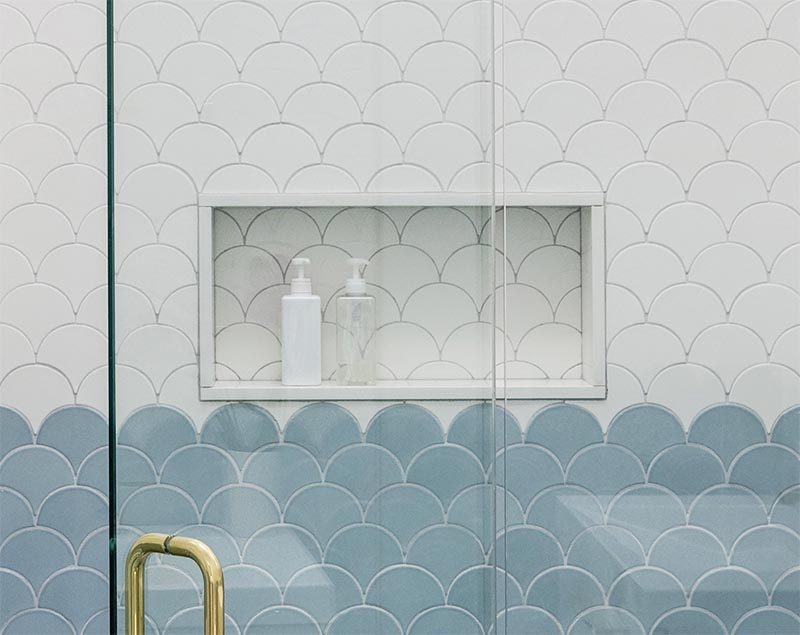 The Tiles
Throughout the bathroom, the tiles have been kept to three different colors and two tile types. In the shower, there's scalloped tiles (also known as fish scale tiles) that transition from white on the upper half of the shower, into blue tiles that line the lower half. Both the scalloped tiles wrap around the walls of the bathroom. To complement the blue tiles on the walls, lighter blue square tiles were used to line the shower floor.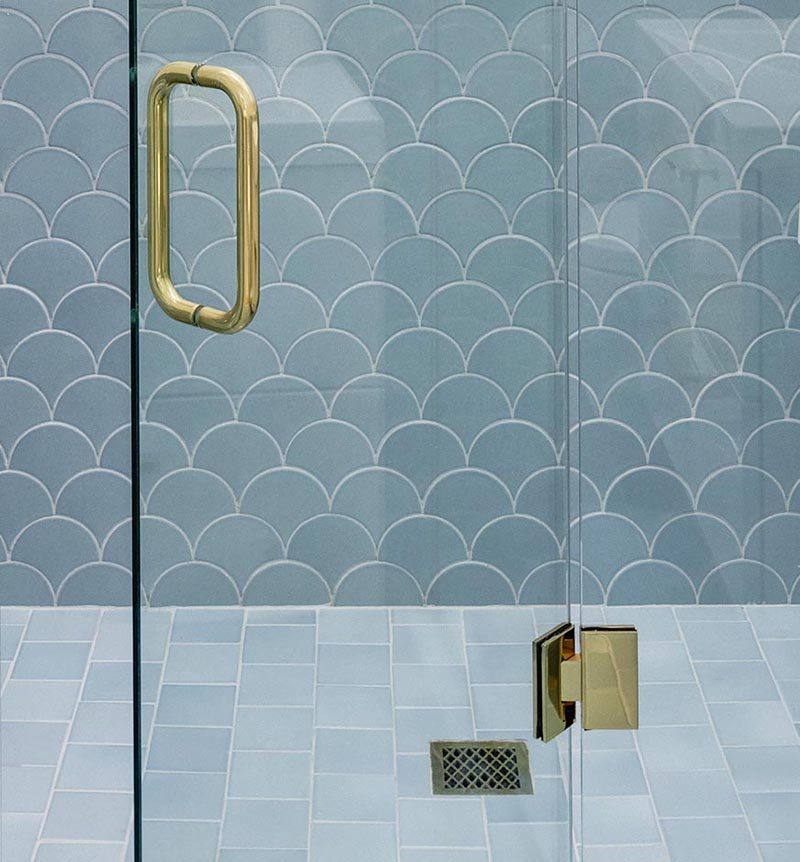 Photography by Francis Dzikowski/OTTO | Architect: Barker Associates Architecture Office (BAAO Architects), Alexandra Barker, principal | General Contractor: Mark Chan, GTN Construction | Structural Engineer: Albanna Engineers | Expediter: Philip Ferrara | Consultant: Ginette Dean