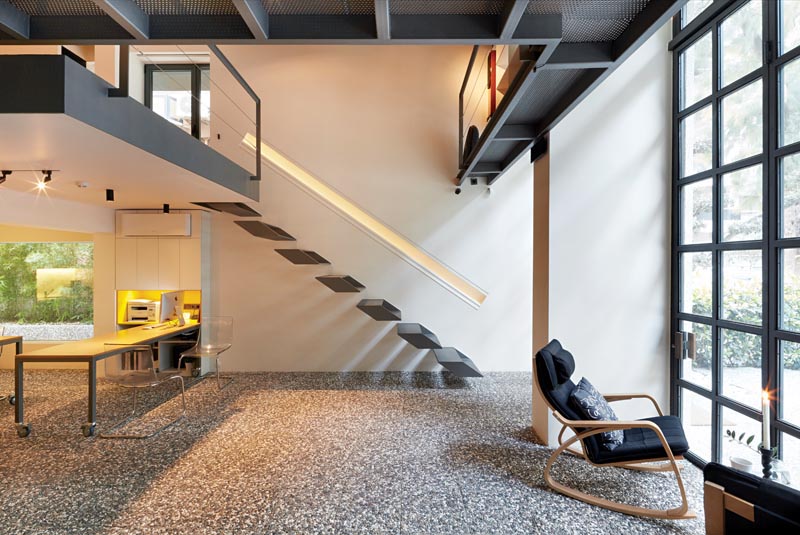 Yerce Architecture together with ZAAS have designed a unique built-in handrail that runs alongside some floating stairs.

The handrail, which has been built directly into the wall and is the same length as the stairs, provides a guide for people using the stairs without taking up space as a normal handrail would.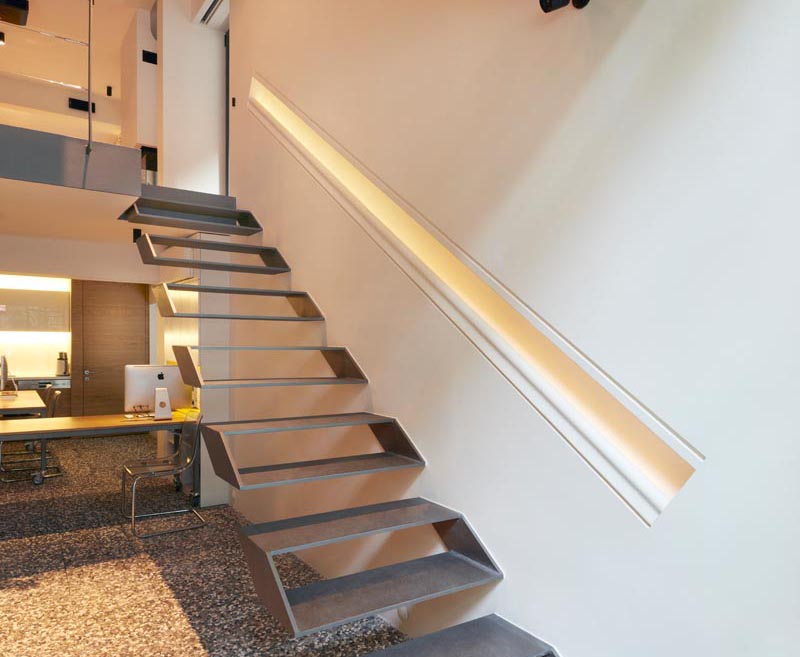 The built-in handrail also has a curved edge for comfort, and hidden lighting that creates a striking line on the otherwise empty white wall.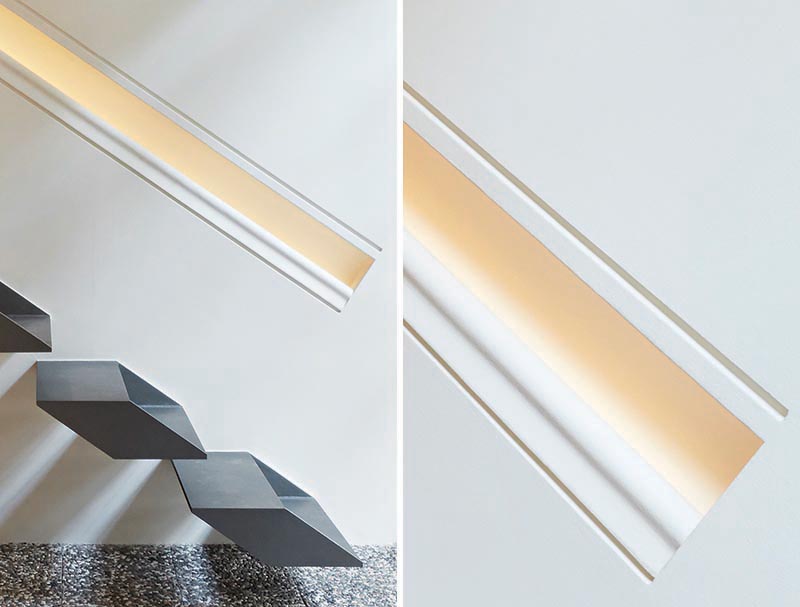 Photography: Yerce Art Photography – Emin Emrah Yerce | Design: Yerce Architecture & ZAAS | Team: Nail Egemen Yerce, Ayca Taylan, Zeynep Sankaynagi