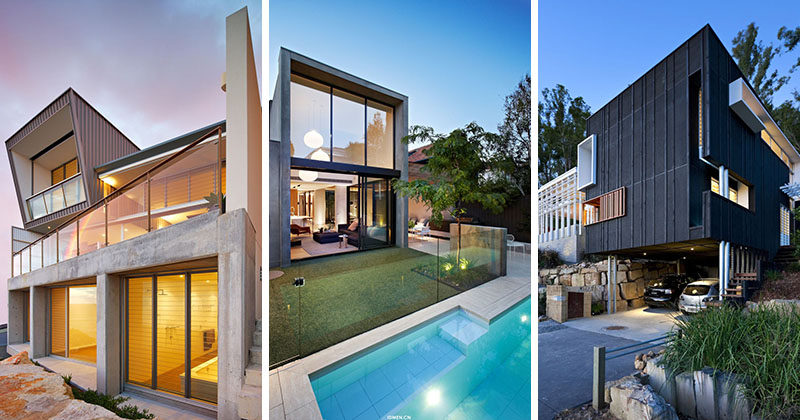 January 26th is Australia Day, the national day of Australia. As we feature many Australian architects, we thought it would only be fitting to share a collection of some of the best contemporary houses from around Australia.
Let's have a look…
---
1. This angular Sydney home overlooks the beach and ocean, offering spectacular views.
---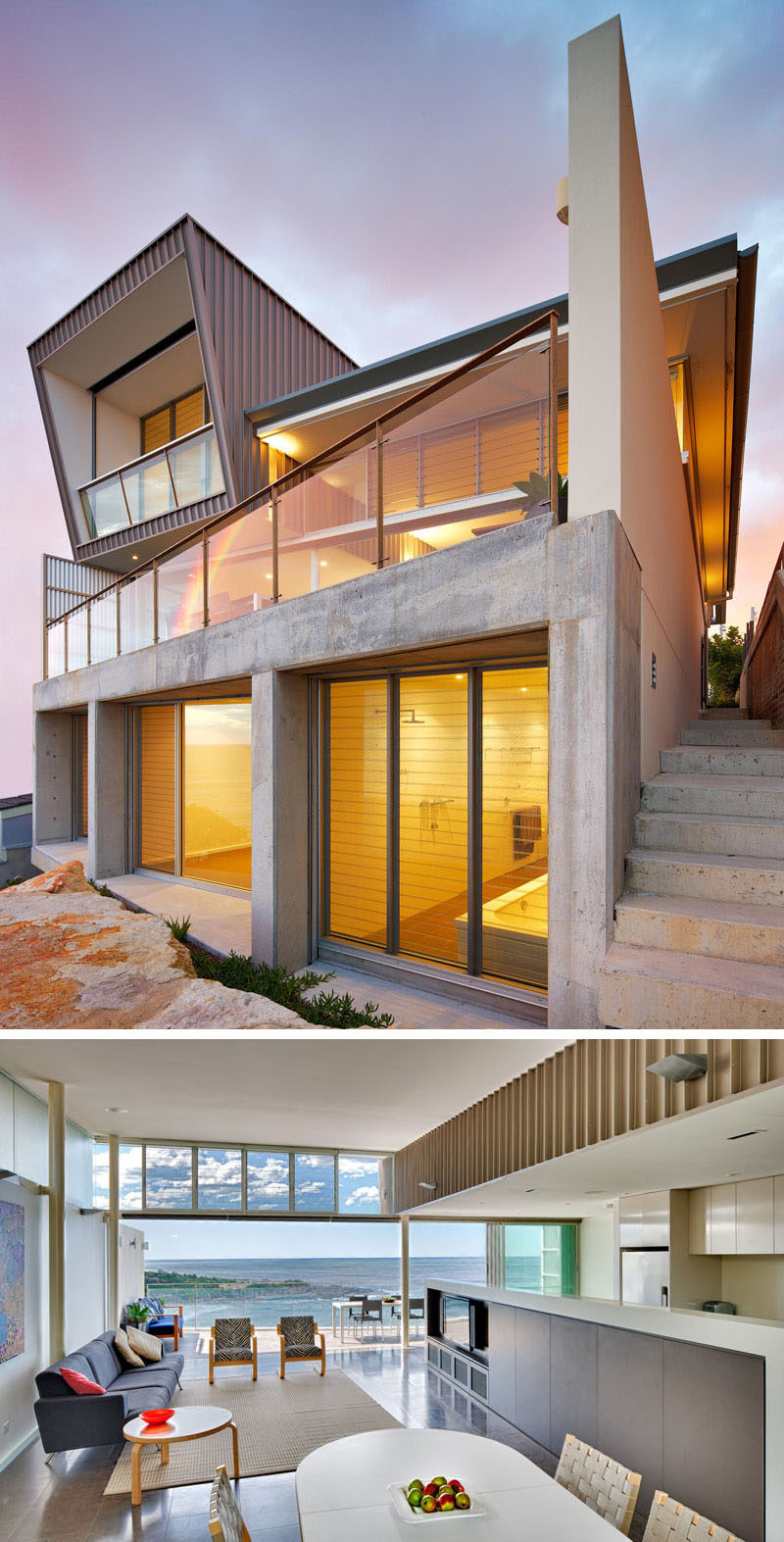 ---
2. This Sydney home opens up to an inner courtyard to enjoy an indoor/outdoor living.
---

---
3. The black and white exterior of this suburban Melbourne home matches the simplicity of the interior of the house but still makes a statement.
---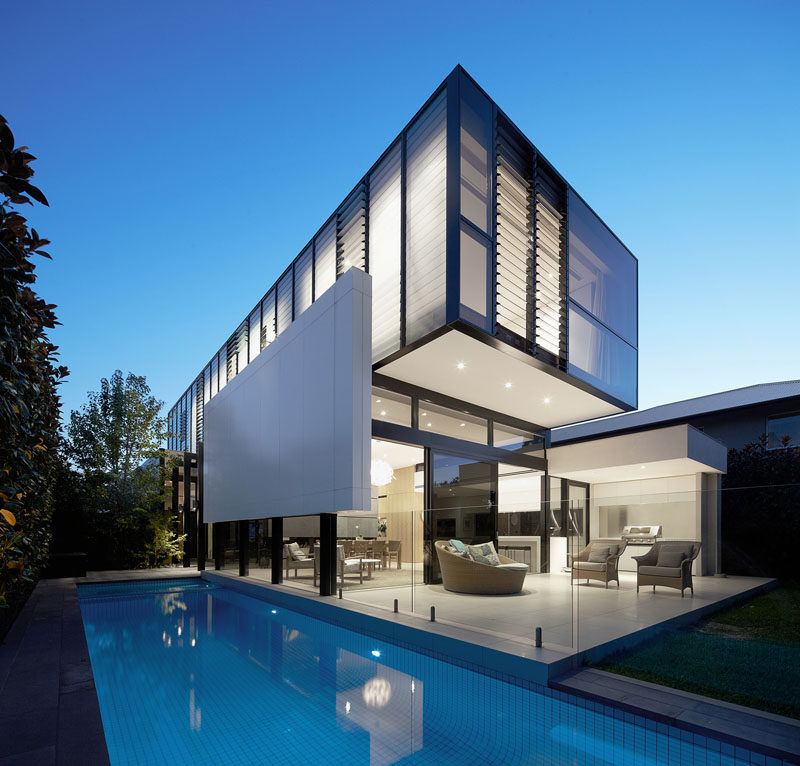 ---
4. Concrete, glass, and wood make up the majority of this Melbourne home, and work together to create a warm, inviting, and open space.
---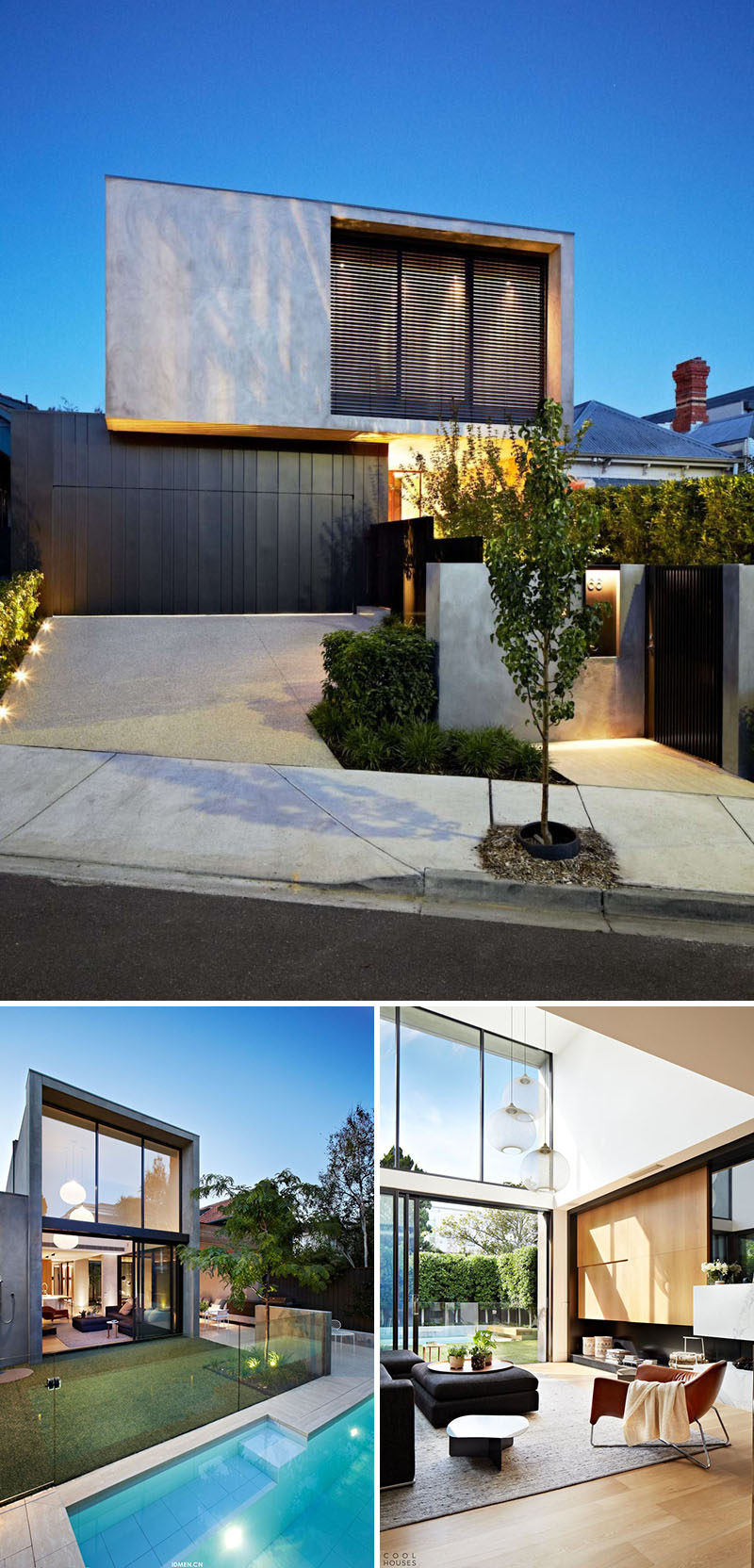 ---
5. This Perth house was opens up on the inside to a private inner courtyard, and the rooftop has been set up perfectly for entertaining and enjoying the views.
---

---
6. This updated Perth home features a palette of white, black, and rich wood to create a modern look and feel, while still appreciating the original architecture of the house.
---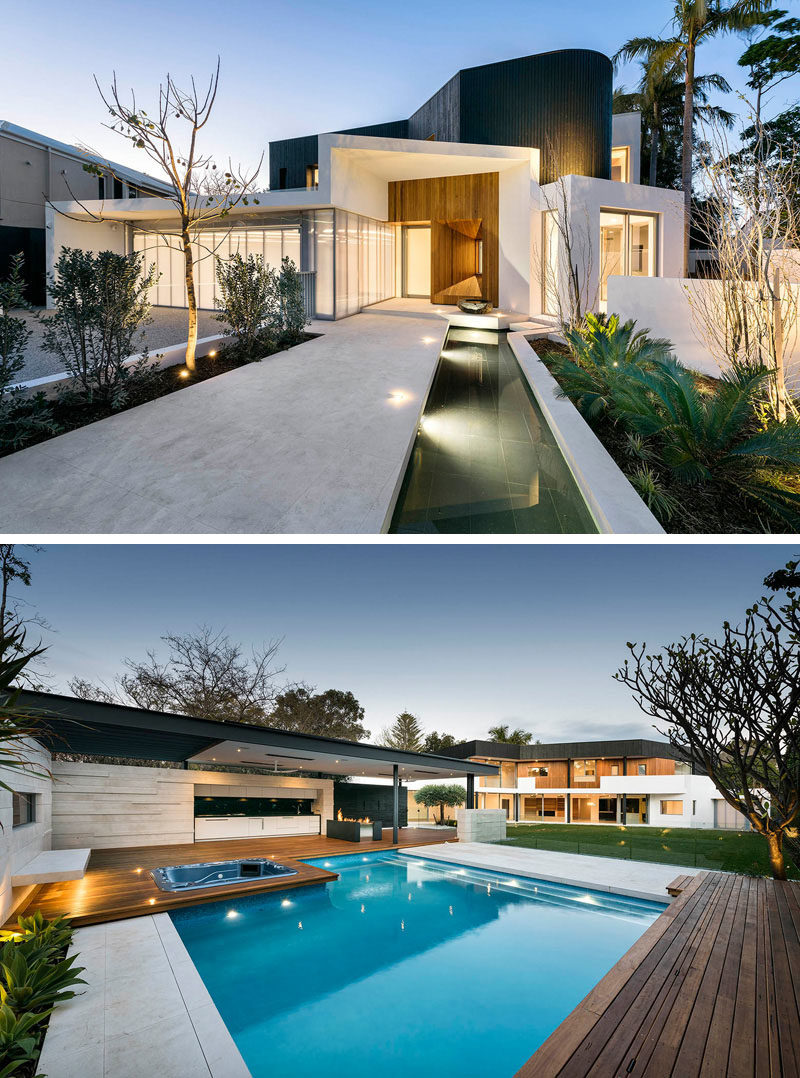 ---
7. Surrounded by lush greenery, this Queensland home makes the most of the landscape by having the back of the house covered in large windows that overlook the surrounding bushland.
---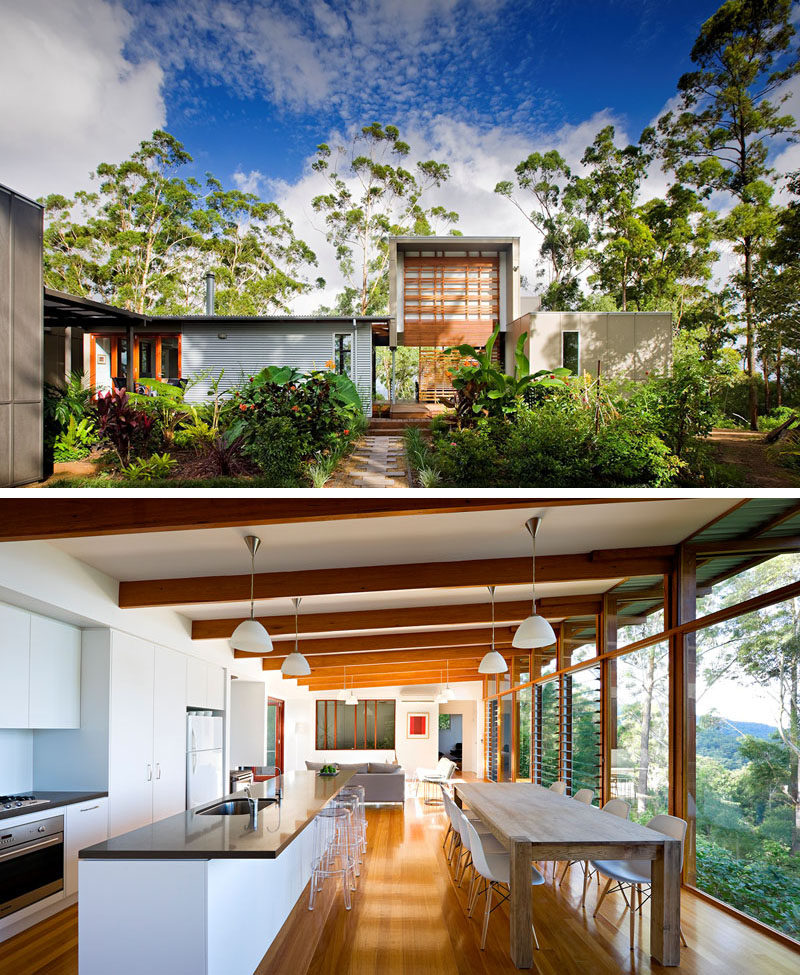 ---
8. The black and white exterior of this Brisbane house gives it a modern look.
---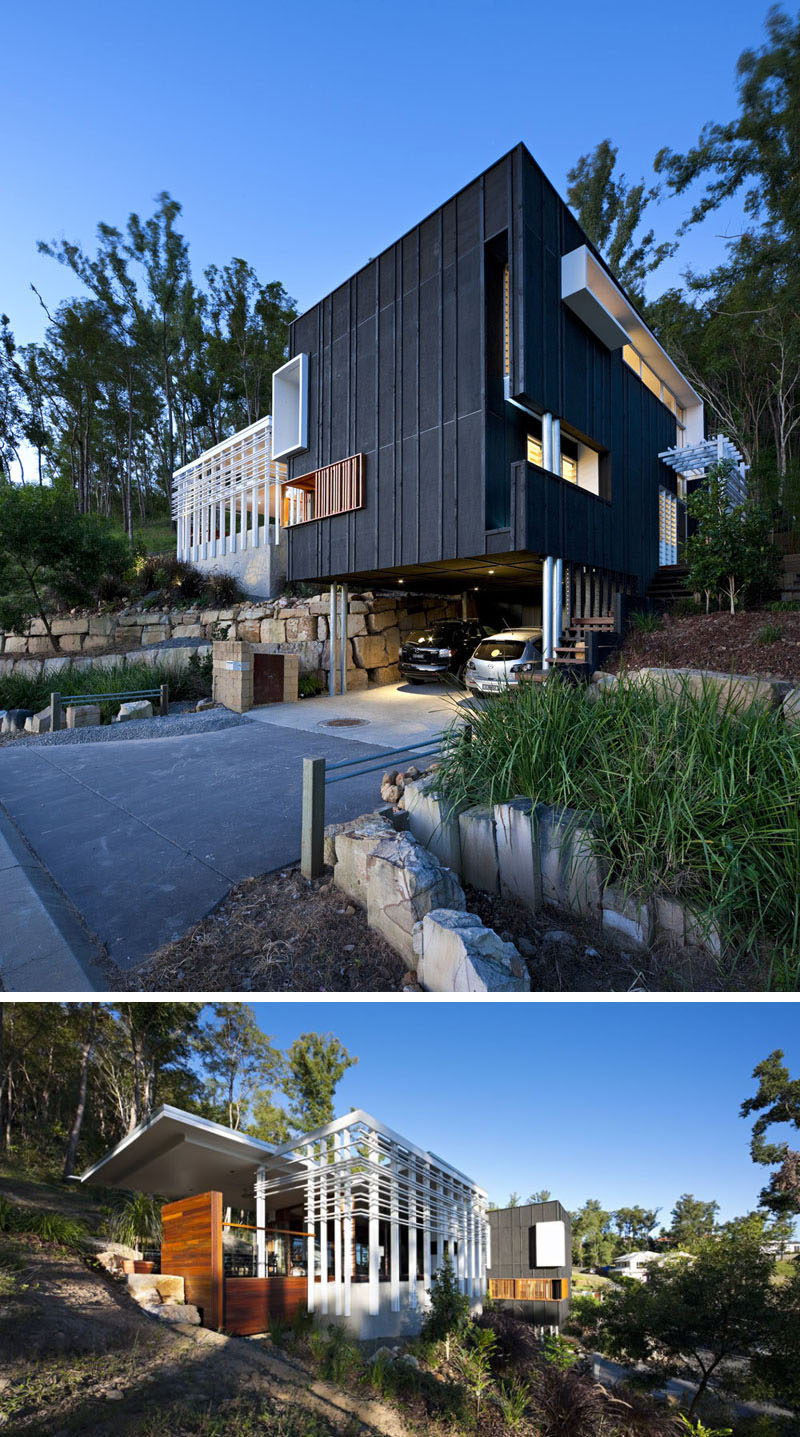 ---
9. A combination of wood and steel make up this Girraween home, located in the Northern Territory, that's perfect for indoor/outdoor living.
---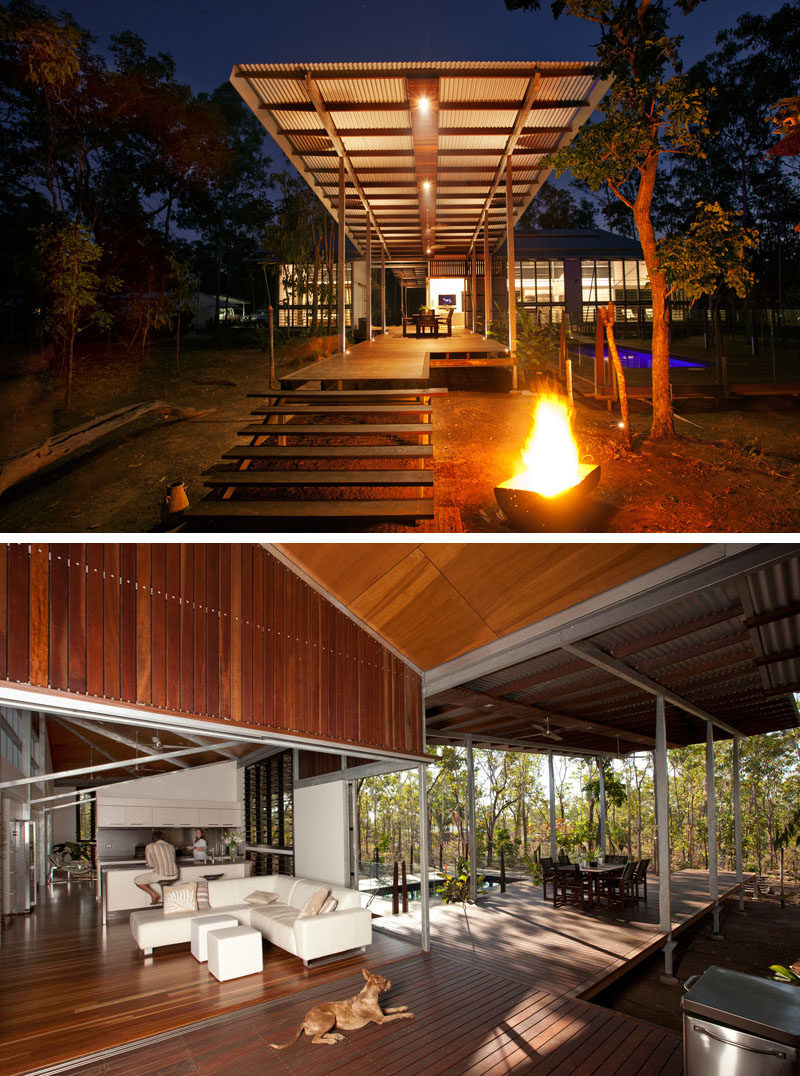 Troppo Architects designed this house in Girraween, Northern Territory, Australia. Photography by Peter Eve, Monsoon Studio.
---
10. This home in Alice Springs is full of angles and has been designed to act as both a shelter from harsh weather as well as a place where the hot desert weather can be fully appreciated.
---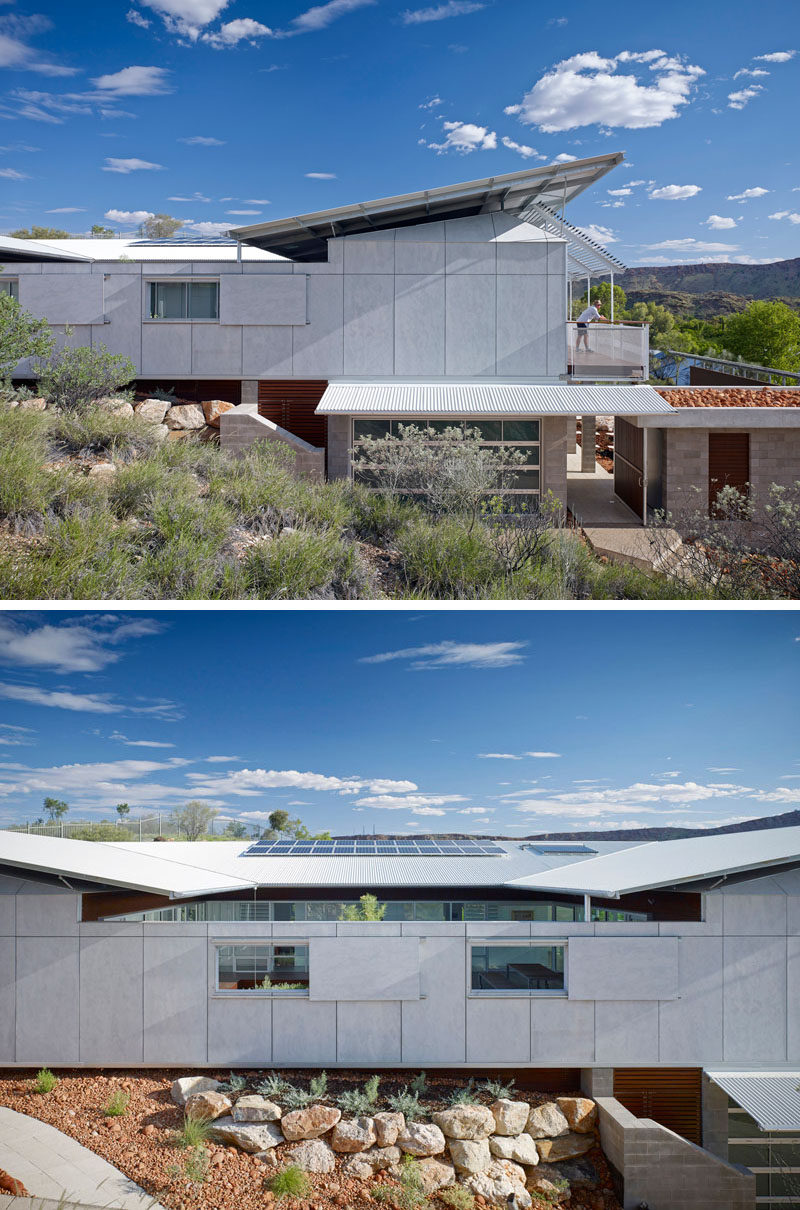 Dunn & Hillam Architects designed this house in Alice Springs, Northern Territory, Australia. Photography © Kilian O'Sullivan.
---
11. The modern extension on this home in Hobart, Tasmania, features huge windows that take advantage of the ocean and harbour views.
---
---
12. This modern, single level home in Port Arthur sits on a piece of land that has views of both the lush greenery right in front of it and the ocean in the distance.
---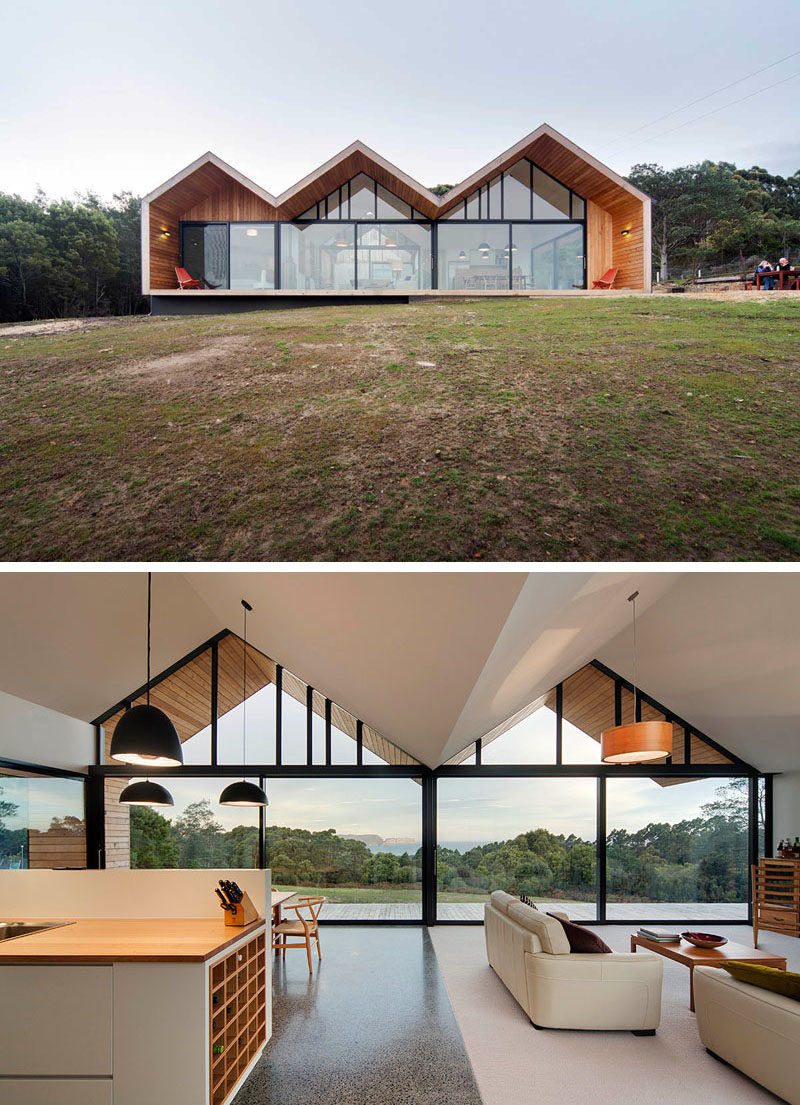 ---
13. The clean white look of the exterior of this Adelaide home continues inside where simple, bright, minimalist decor fills the space.
---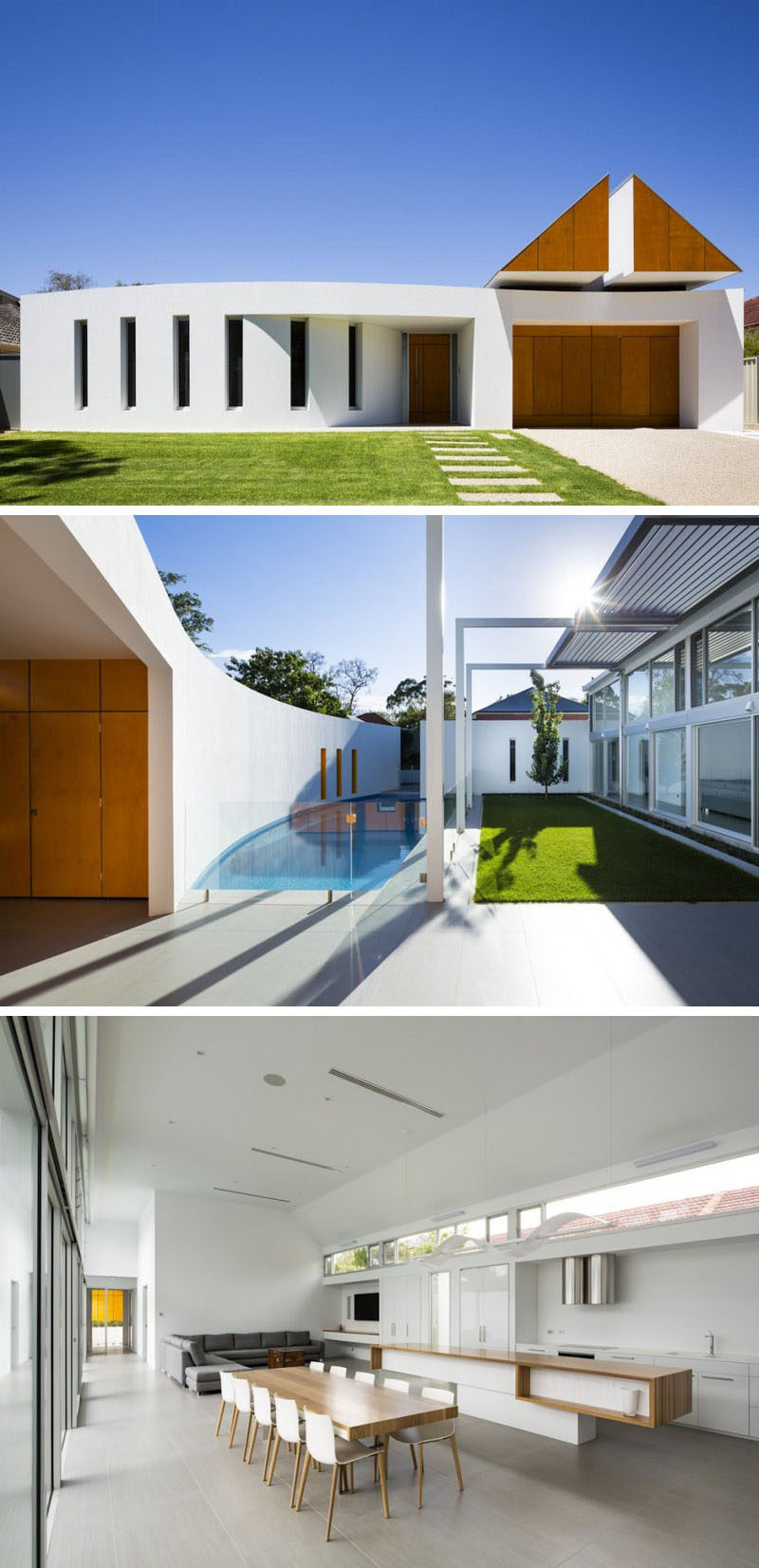 ---
14. The large overhang on the back of this Canberra home allows for both indoor and outdoor entertaining even when the weather is less than perfect.
---