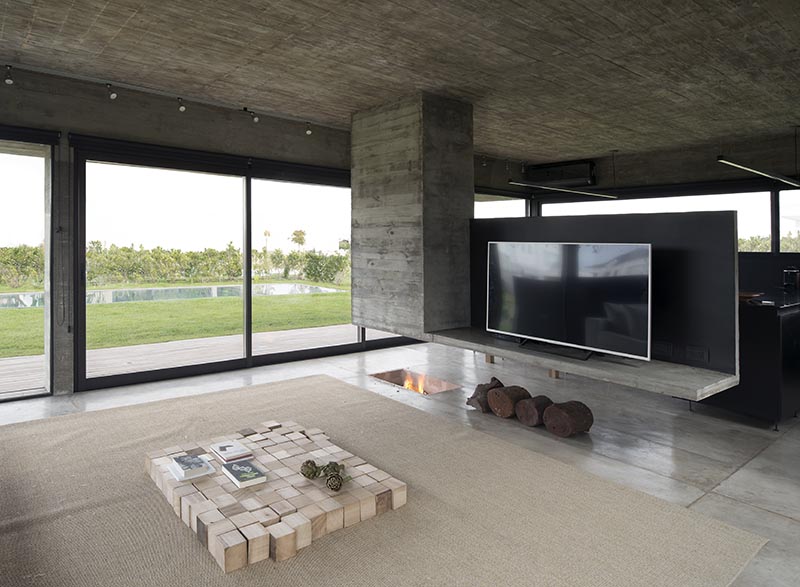 Architects Ekaterina Künzel and María Belén García Bottazzini have completed a modern house in Argentina, that features an interesting hanging concrete room divider.

Designed to separate the dining and living room, the concrete divider has a chimney built into it on one end, and the other is a platform for holding the TV.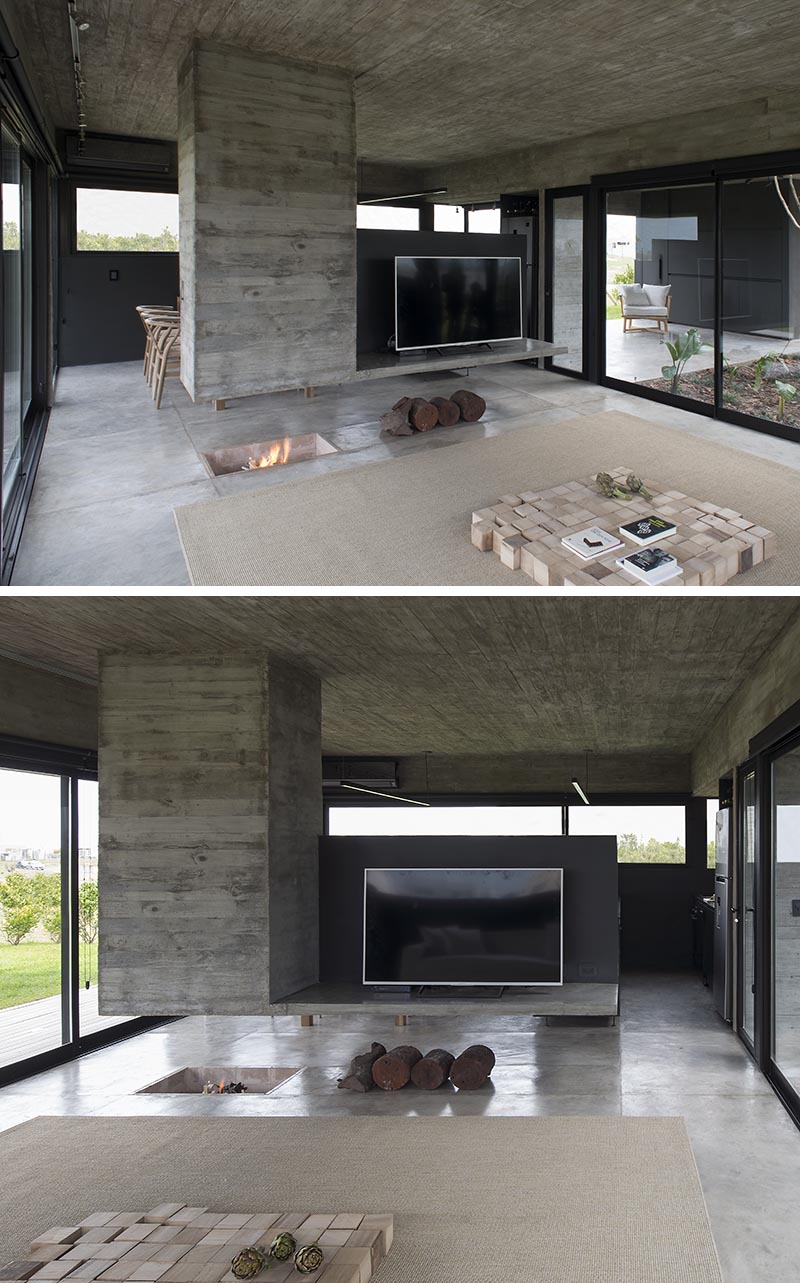 Located directly under the room divider is a fireplace that's been recessed into the floor. Unconventional in its design, the sunken fire pit keeps the burnt wood within its walls, but allows it to be enjoyed from both the dining room and the living room.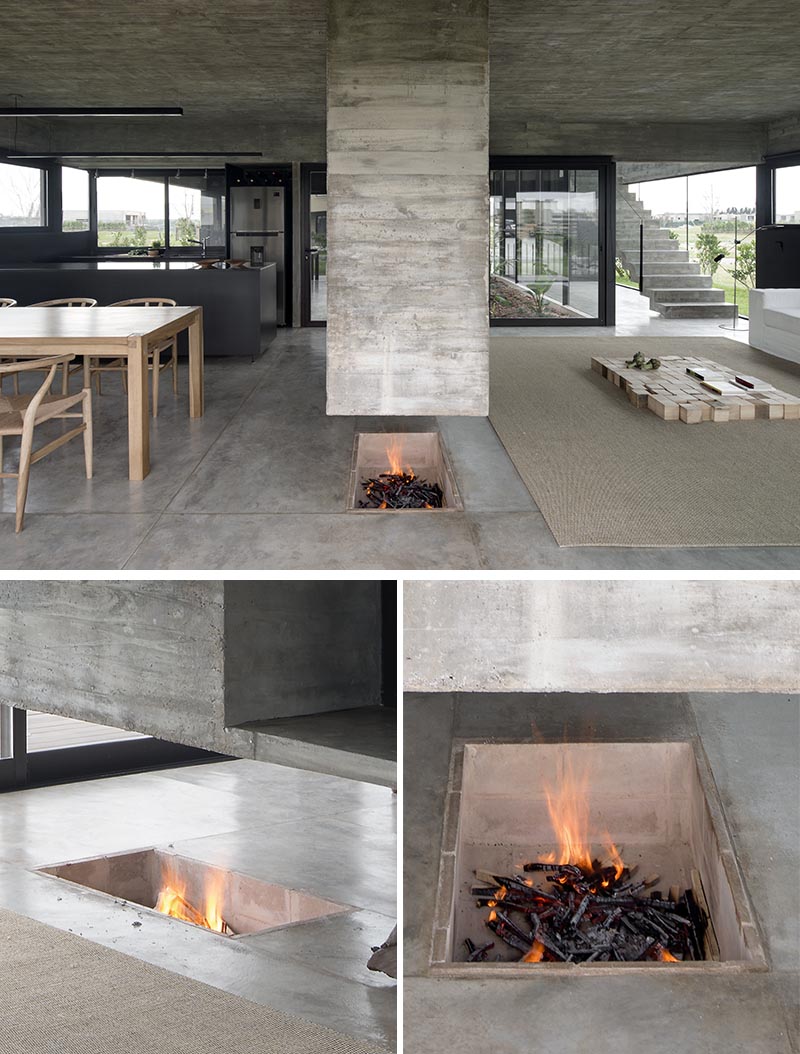 Photography by Daniela Mac Adden | Project and management: Arch. Ekaterina Kunzel and Arch. María Belen García Bottazzini | Building company: Constructora Correa | Site Supervisor: Arch.Fernando Haller | Collaborators: Arch. Andrés Conde Blanco, Ariel Correa