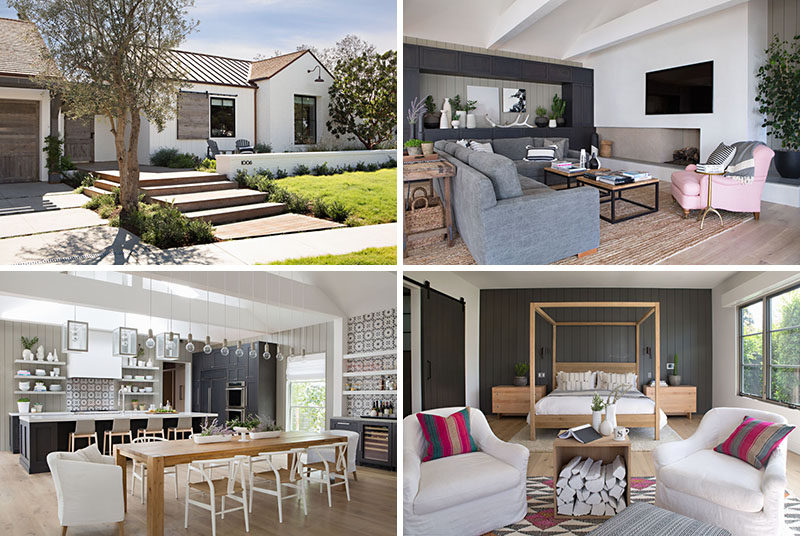 Interior design firm RailiCA design together with architect Eric Olsen and builder KRS Development, have designed a farmhouse-inspired, contemporary house in Newport Beach, California.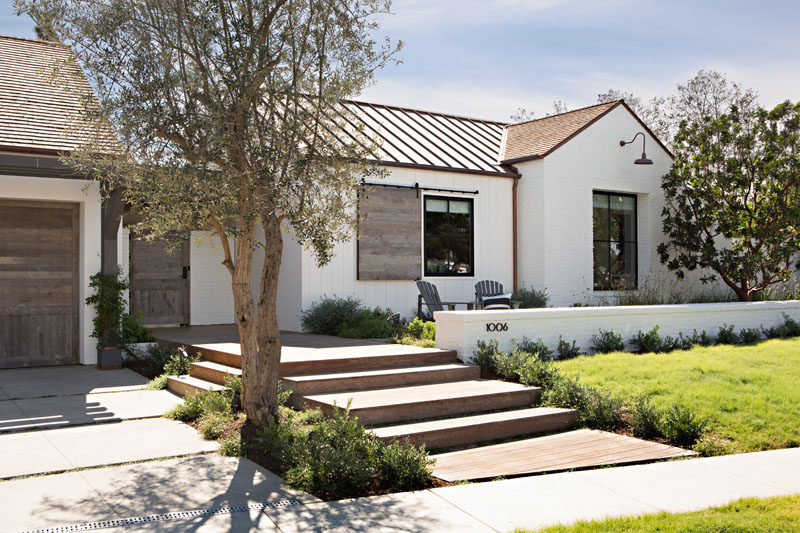 ---
Stepping inside, you are greeted by an artistic bare-bulb  light installation and a simple 'hello' mural covers the wall.
---
---
In the living room, dark cabinetry along one wall creates plenty of storage as well as a place to display favorite items, while a fireplace, comfortable couch and rug, all add a sense of warmth to the room.
---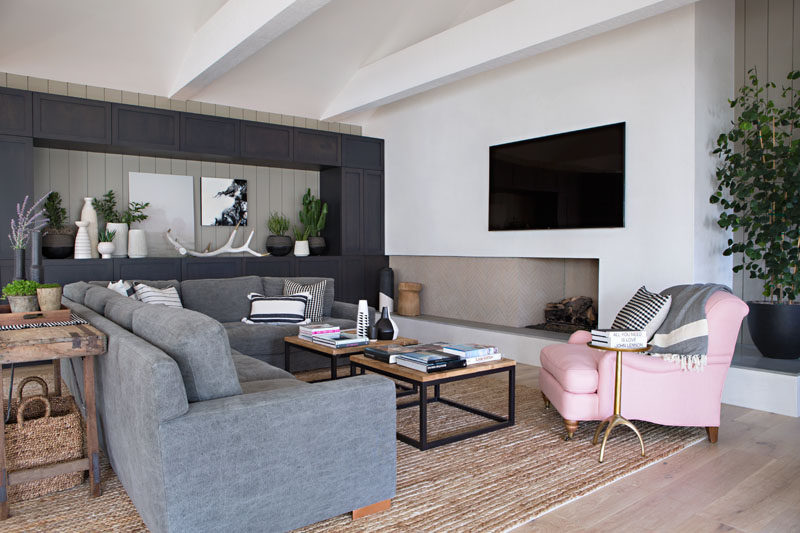 ---
The dining area has a large 8 person wood dining table surrounded by white chairs. Simple light bulbs hang above the dining table, helping to anchor the dining table in the open floor plan, and beside the dining table is a bar area with white floating shelves and decorative tiles. These floating shelves and decorative tiles are also used in the kitchen, creating a cohesive look for the space.
---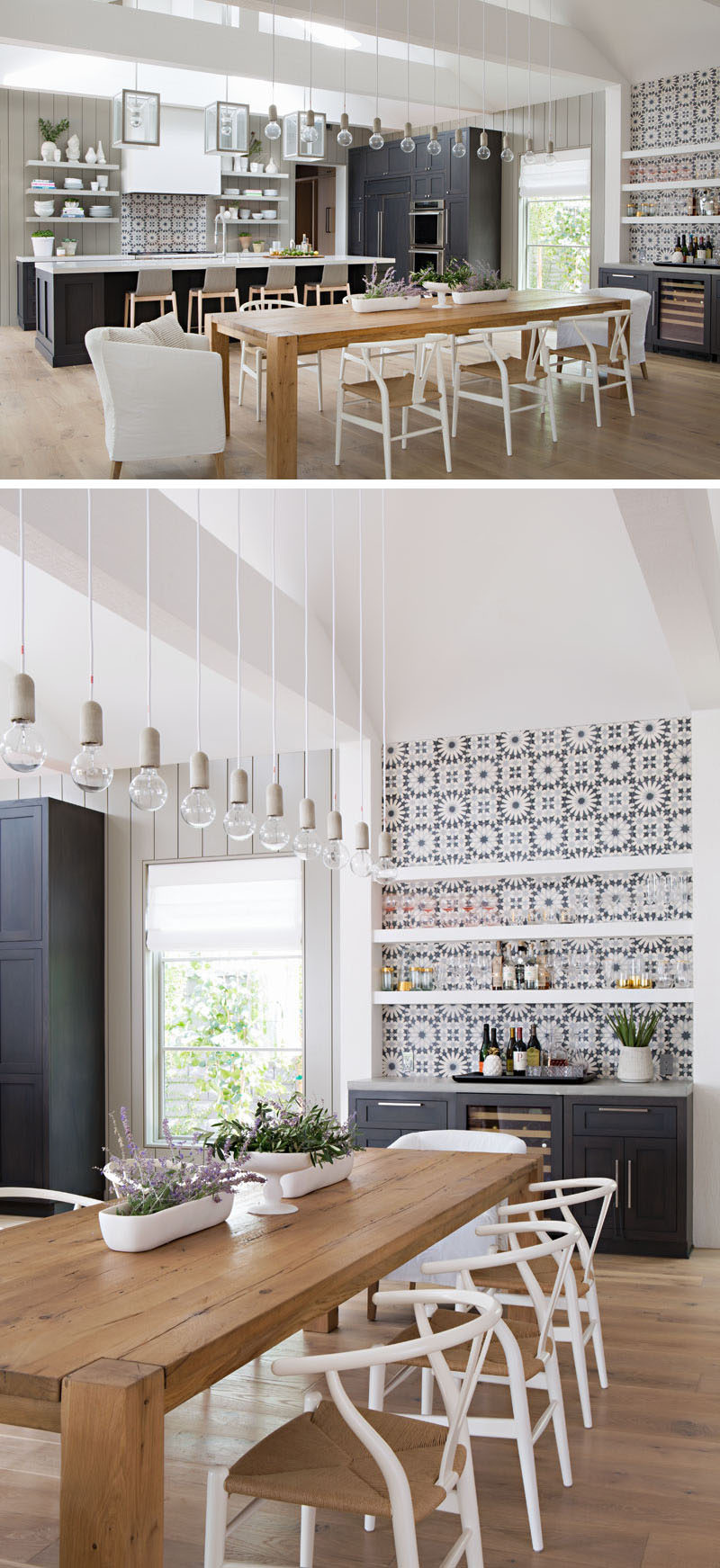 ---
Just off the interior social spaces is an outdoor entertaining area with a fireplace and lounge, as well as an outdoor dining area.
---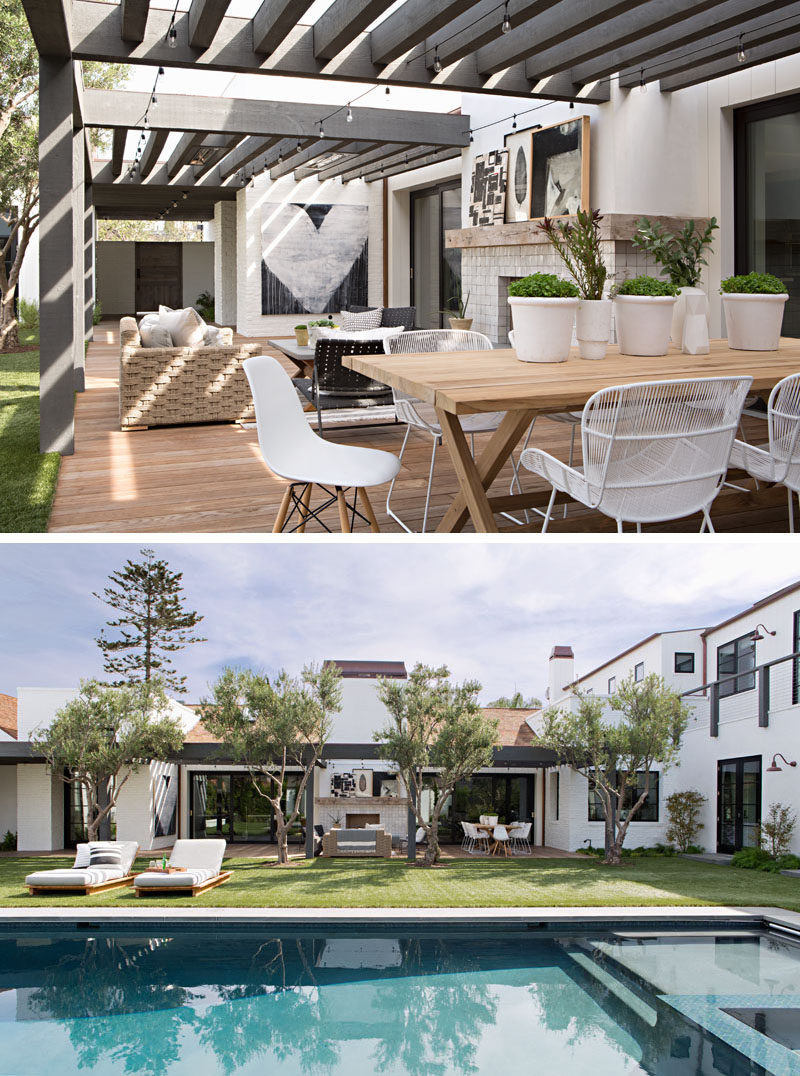 ---
Beside the outdoor entertaining space is a grassy area, a swimming pool and across the backyard, there's a pool house with large, sliding wood barn doors that open to reveal another lounge area.
---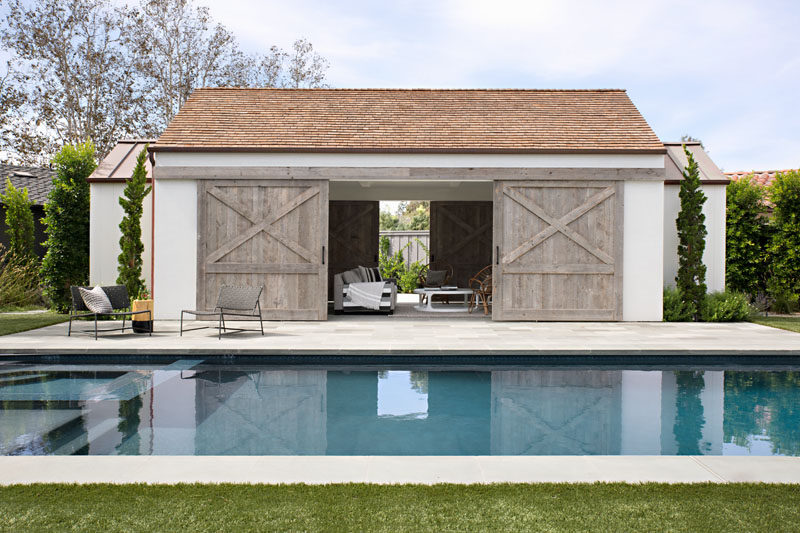 ---
Back inside and heading upstairs, simple decorative pendant lights hang above the stairs, while a simple wood and wire cable handrail continues with the farmhouse look.
---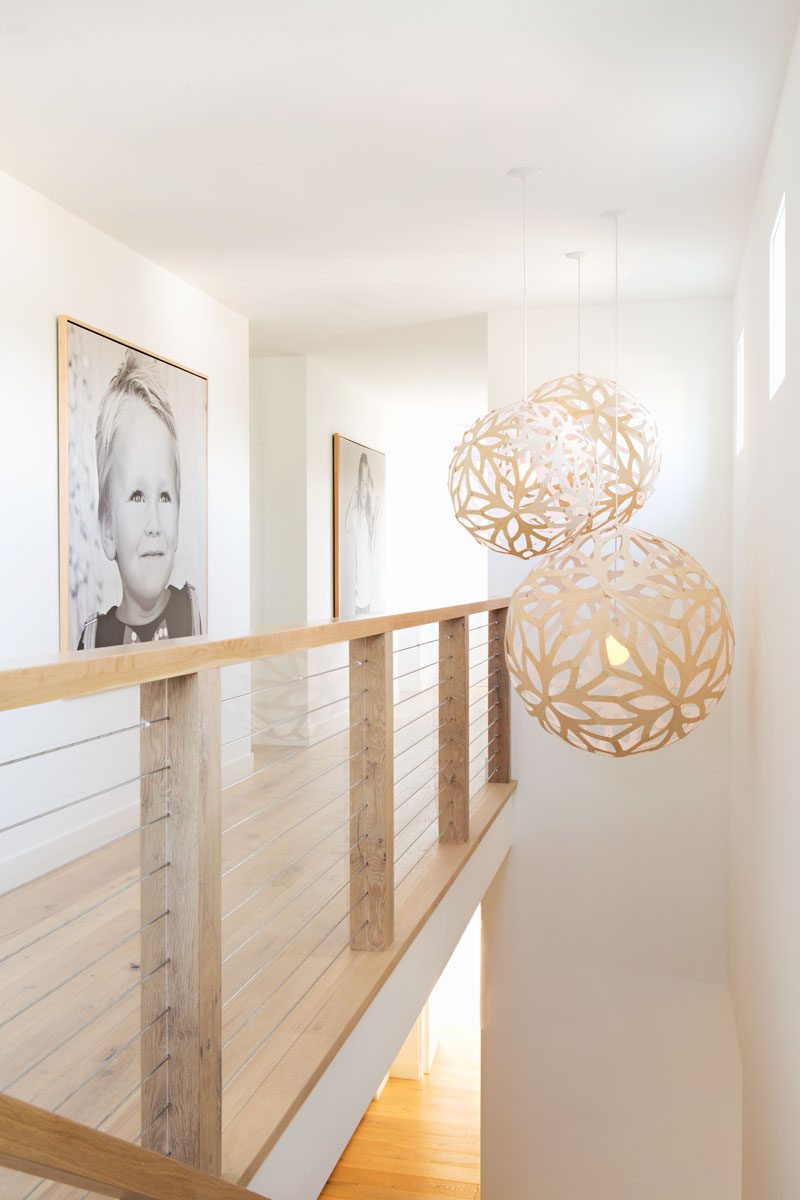 ---
In the master bedroom, dark grey wood paneling has been used as an accent wall, while light wood and white furniture help to keep the space bright.
---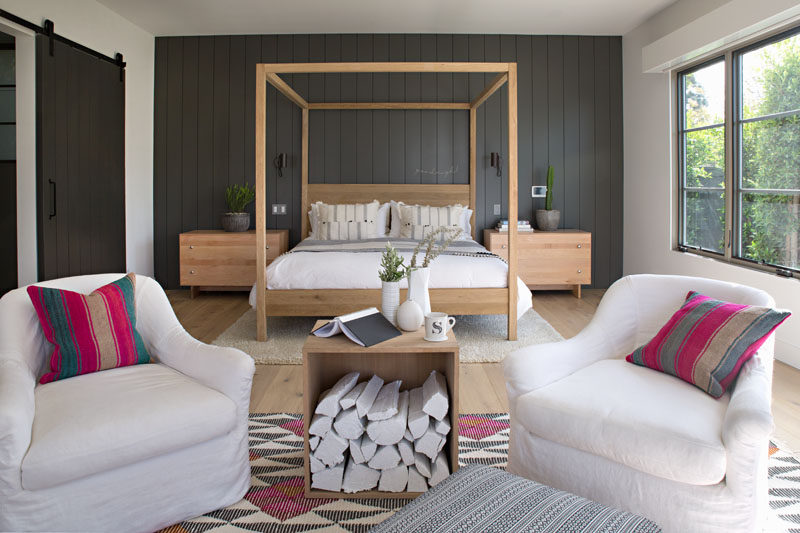 ---
In the bathroom, a custom white vanity with open storage and built-in drawers, runs the length of the wall and drops down to create a built-in bathtub, while grey floor tiles in a herringbone pattern and multiple windows break up the all white room.
---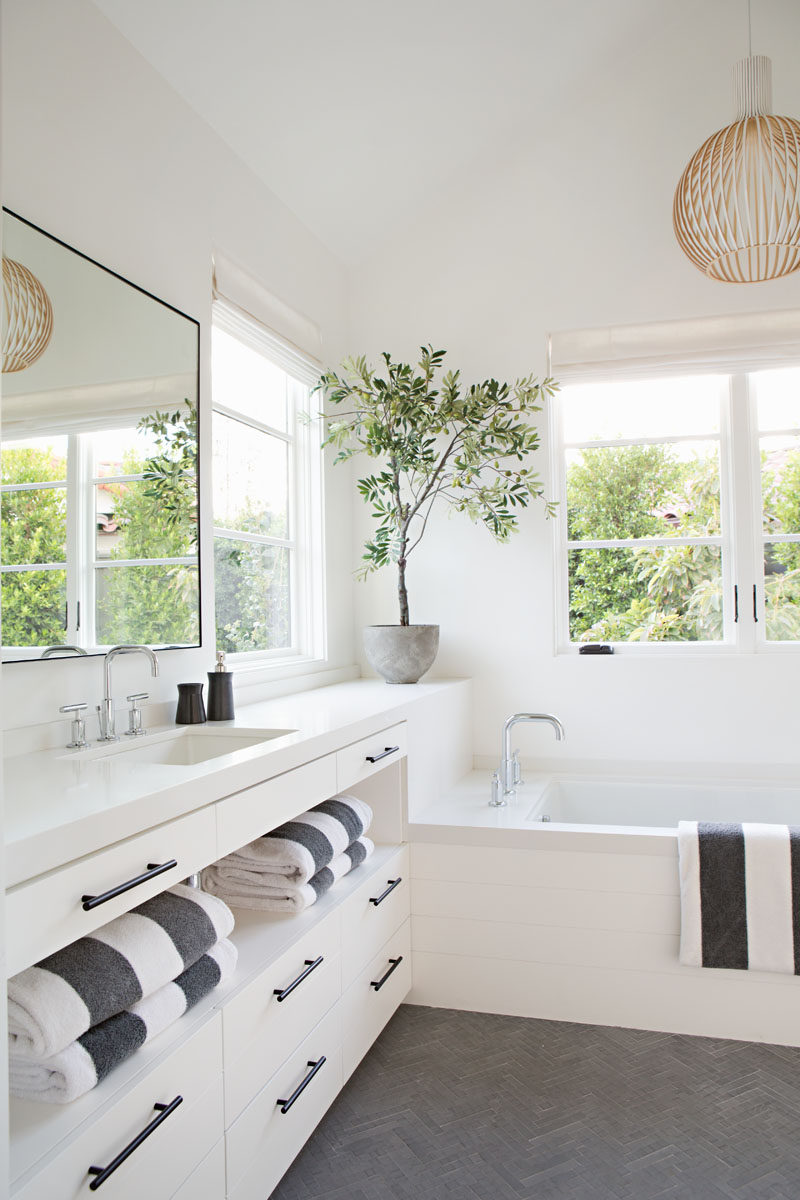 ---
In this bathroom, the wall above the bath is covered with art, while a ladder provides a place to hang towels.
---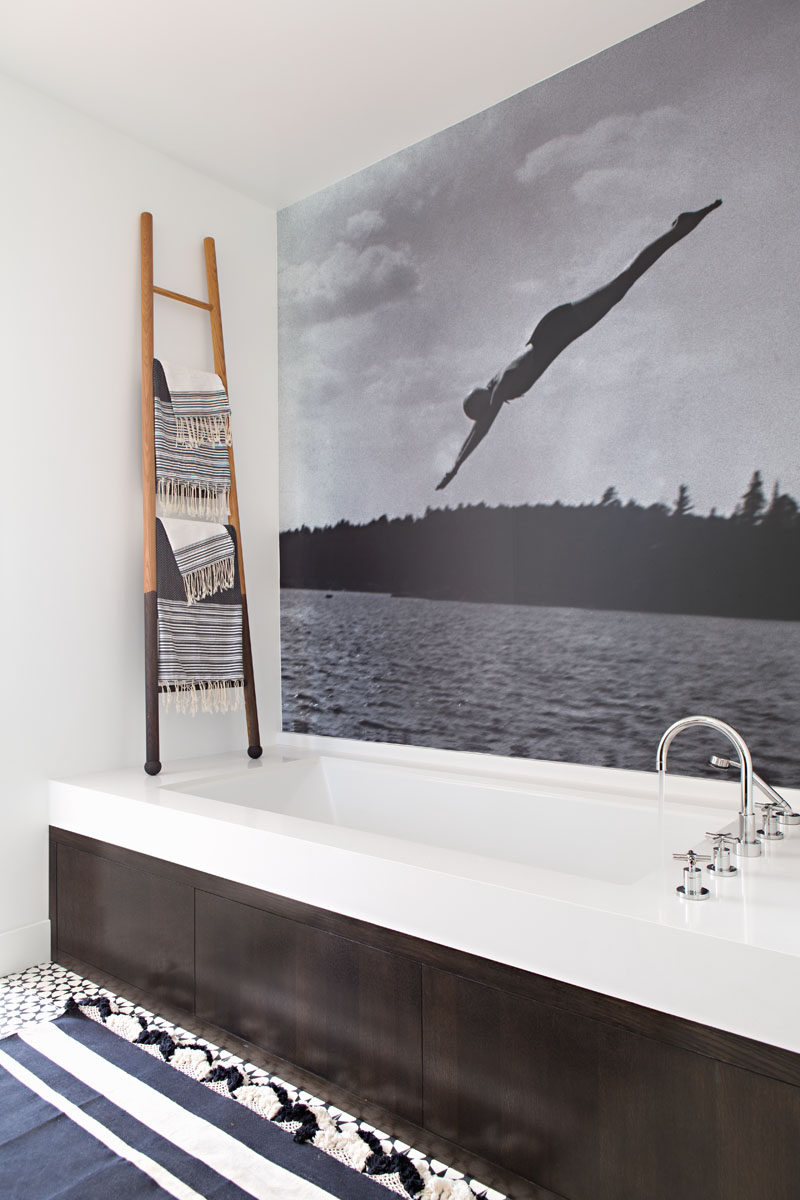 ---
In the kids bathroom, fun tiles with a plus pattern have been used in the shower, while a built-in shower niche is at the perfect height for little kids. The black vanity, faucet and mirror frame compliment the black in the tiles.
---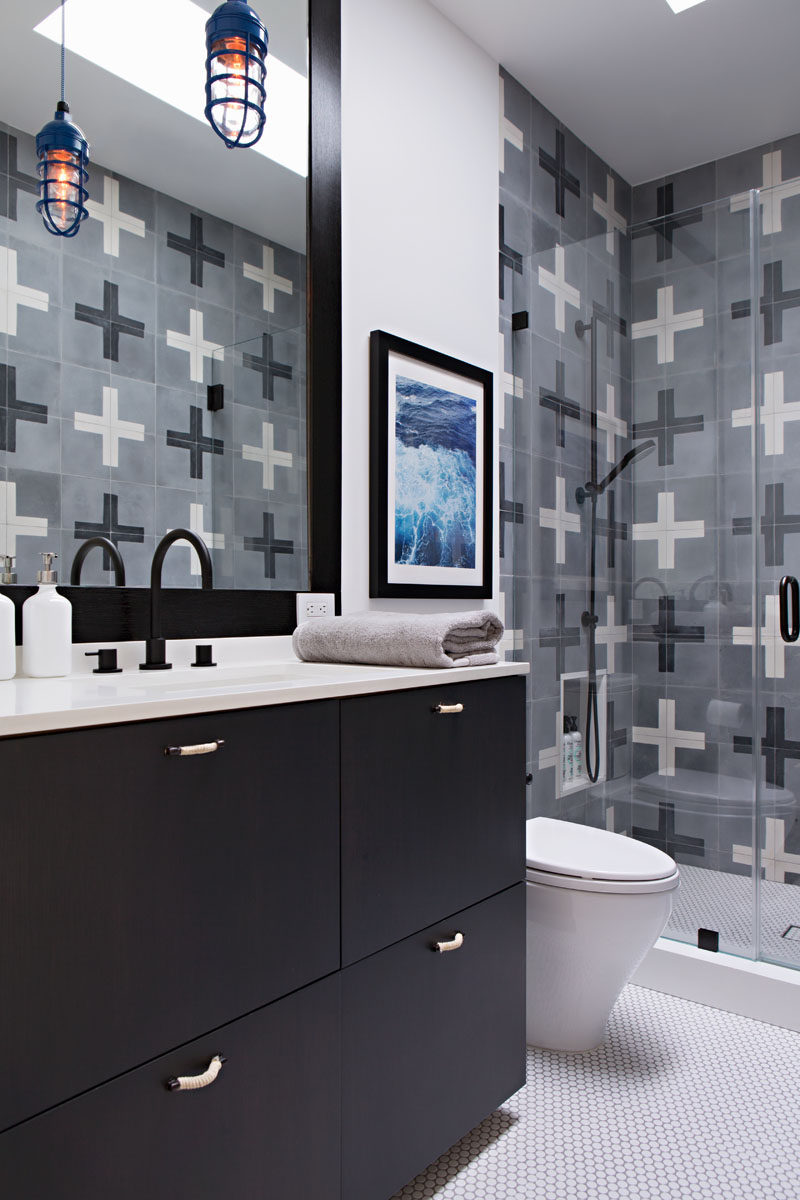 ---