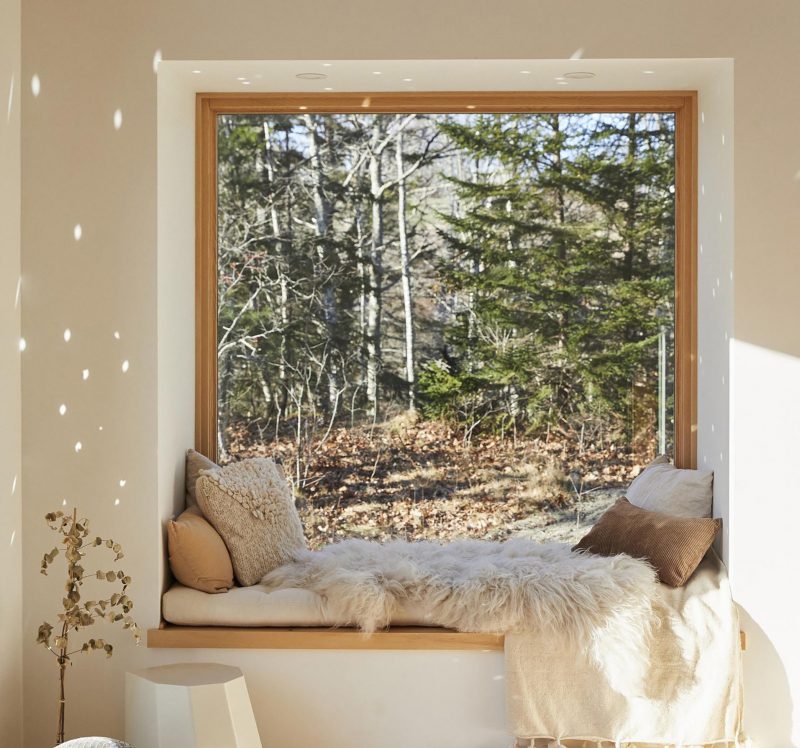 A cozy window seat is the perfect place to curl up and read a good book or listen to a podcast, and when designing this house for a photographer in Cushing, Maine, DEMO Architects included one at the bottom of the stairs.
Taking advantage of the deep-set window sill, a wood bench was created to match the wood window and door frames of the living room.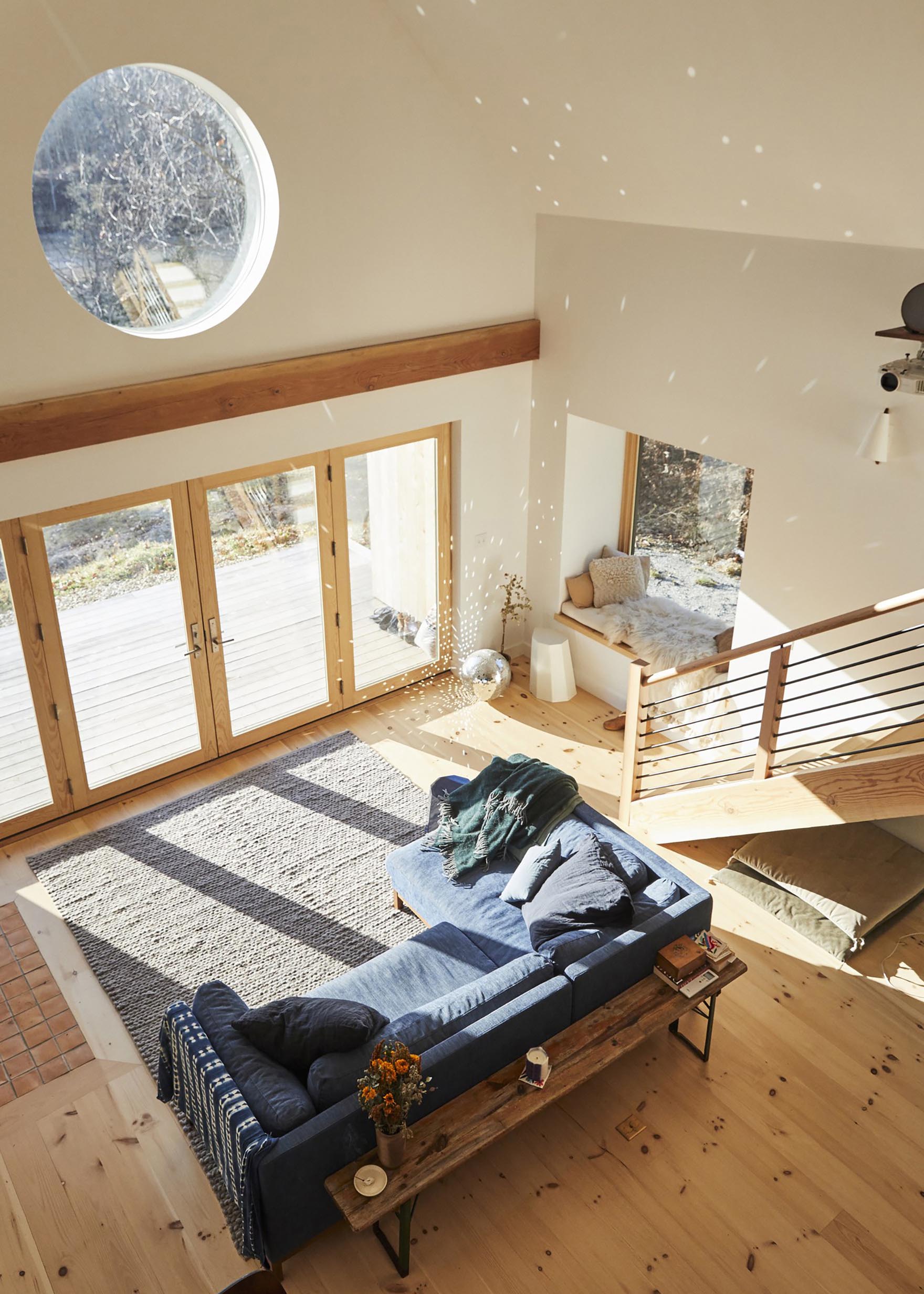 A mirror ball placed in the sunlight creates a pattern of light that dances around the window seat, adding to the cozy reading nook atmosphere created by the pillows, the upholstered bench cushion, sheepskin rug, and blanket. A small side table has also been added to provide a place for a drink, while the window allows for picturesque tree views that change with the seasons.