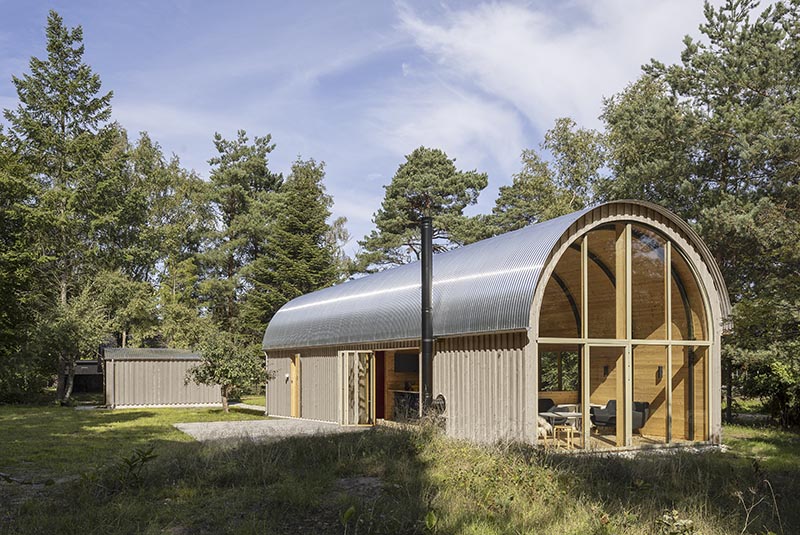 Valbæk Brørup Architects has designed a summer house in Denmark that features a corrugated metal roof and a warm wood interior with a vaulted ceiling.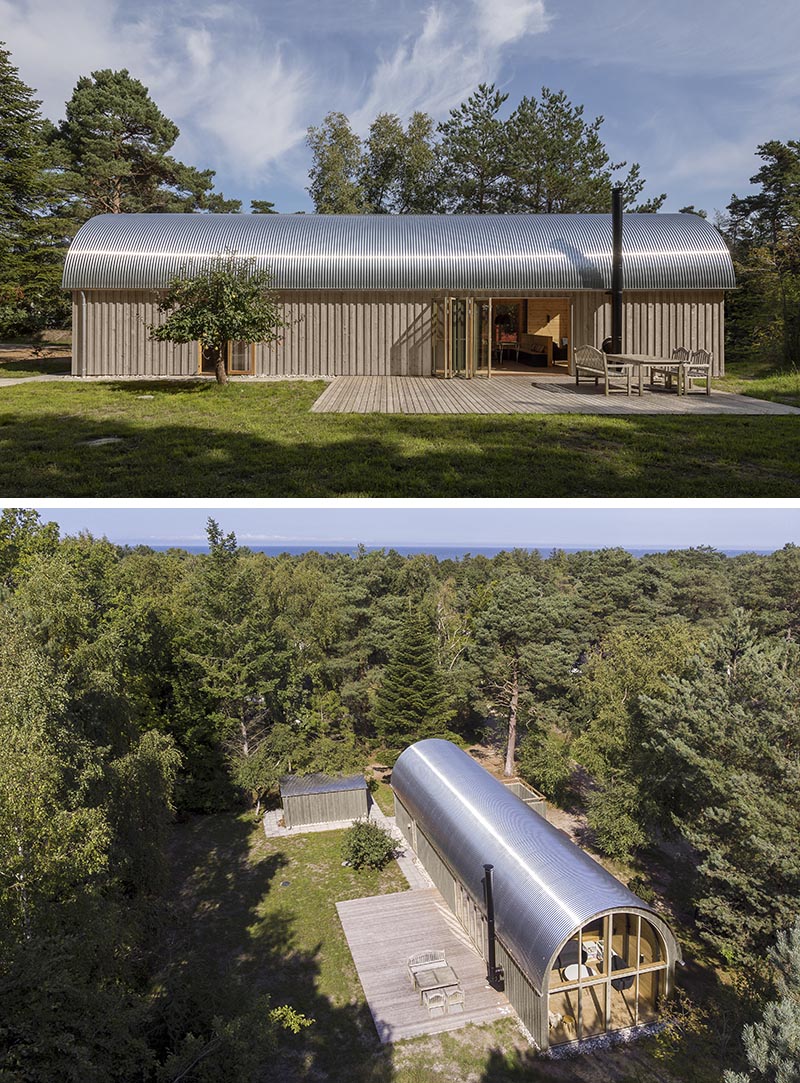 Surrounded by forest and located 200 meters from the seashore of Kattegat in Denmark, the house has an extruded tube shape that's topped with a roof of rolled steel plates.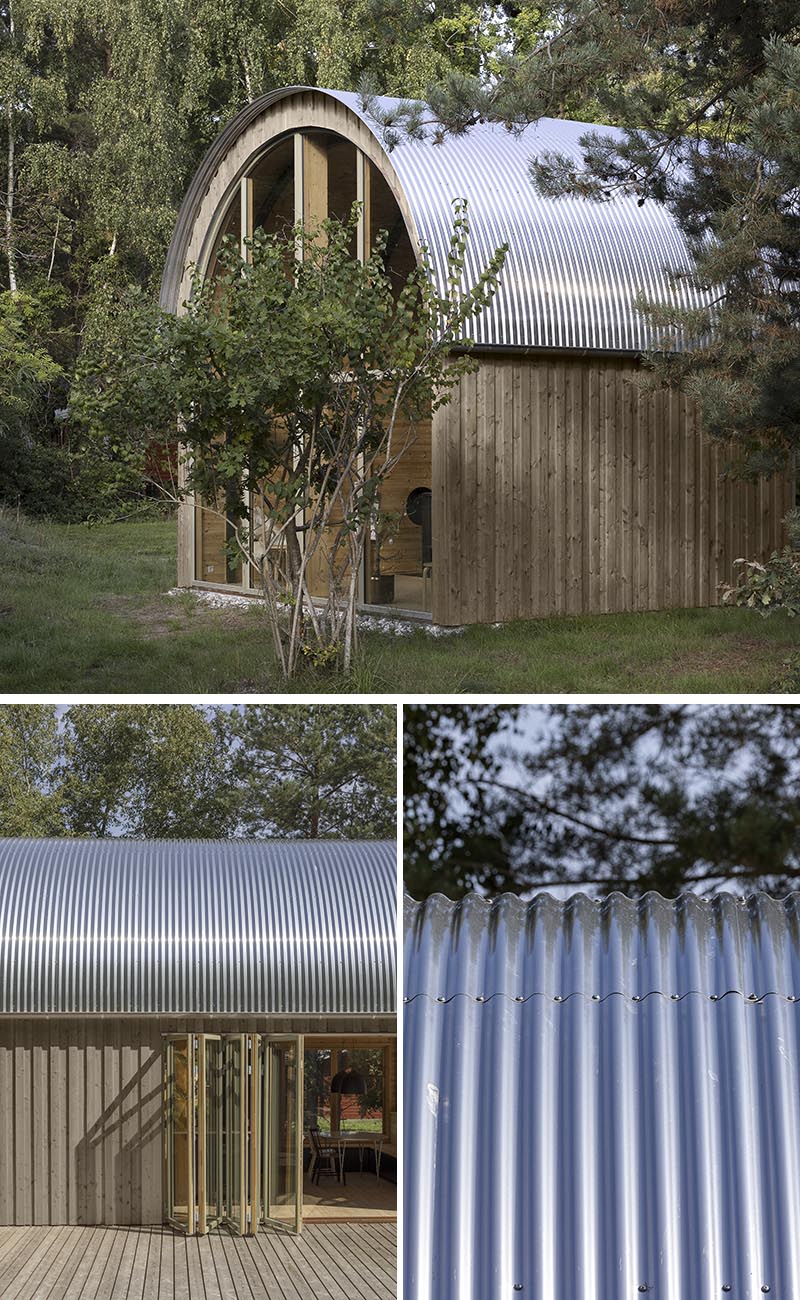 Inside, there are 8 eye-catching steel arches that provide the support for the ceiling and structure. At the same time, they create a strong contrast to the minimalist pine wood interior.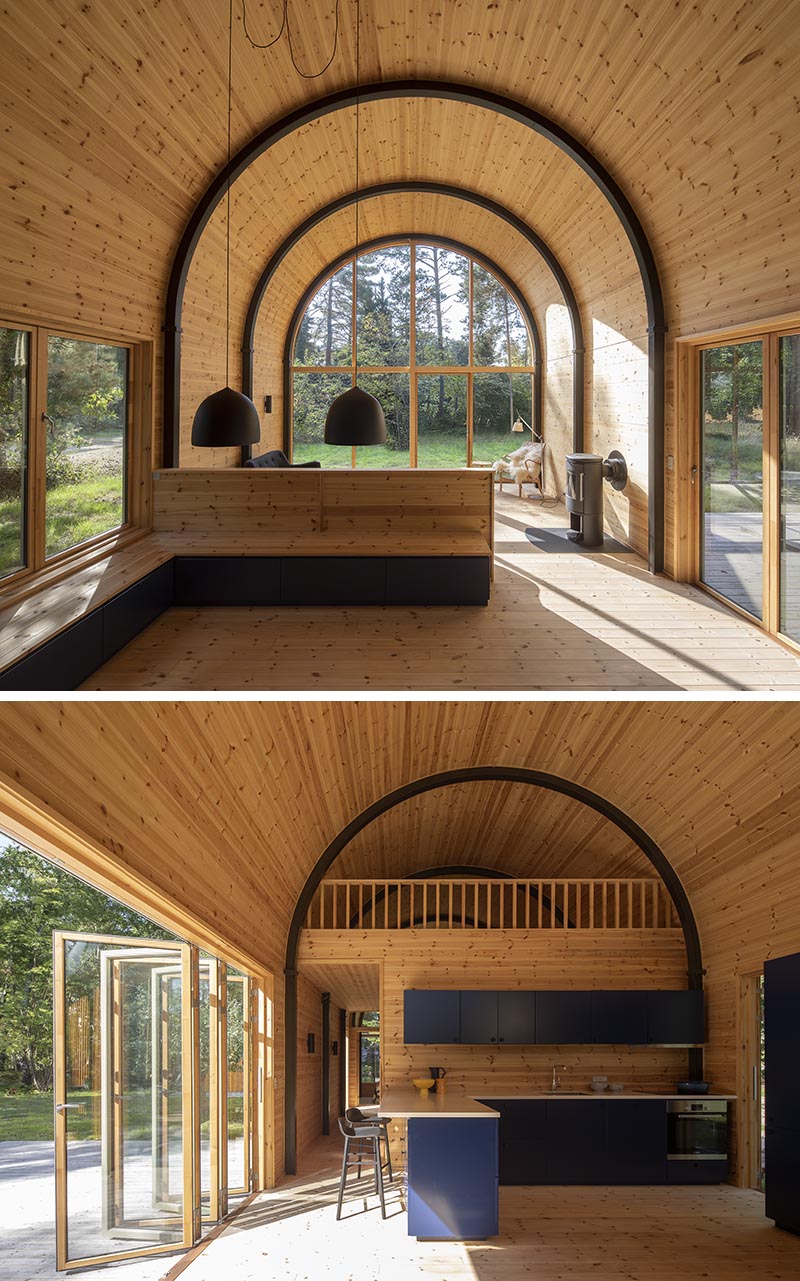 Large windows along the sides and arched windows on the ends of the house provide natural light and views of the surrounding trees, while a loft makes use of the high ceilings, and connects the two ends of the house.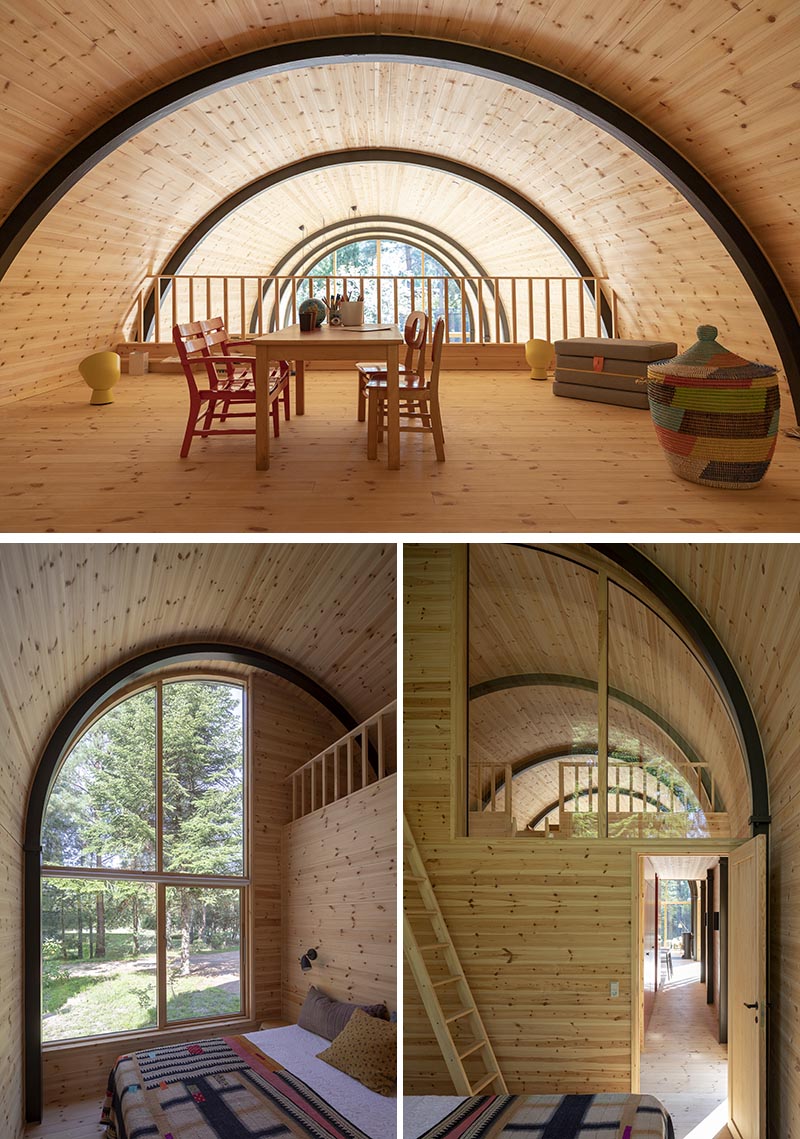 Photography by Torben Eskerod