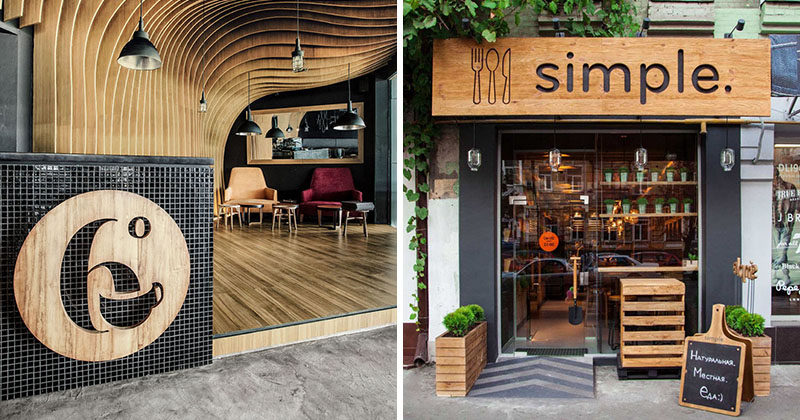 Wood has been used for hundreds of years to create signage. Whether for shops, restaurants, cafes, or other businesses, wood signs communicate what you do, what you offer, and give people an idea of what to expect when they step into your establishment. Today we're sharing 9 examples of creative modern wood signs that have been made using a variety of interesting techniques.
---
1. The wood sign at the front of this cafe communicates the name of the cafe, while the coffee mug lets people know that coffee is likely the main offering.
---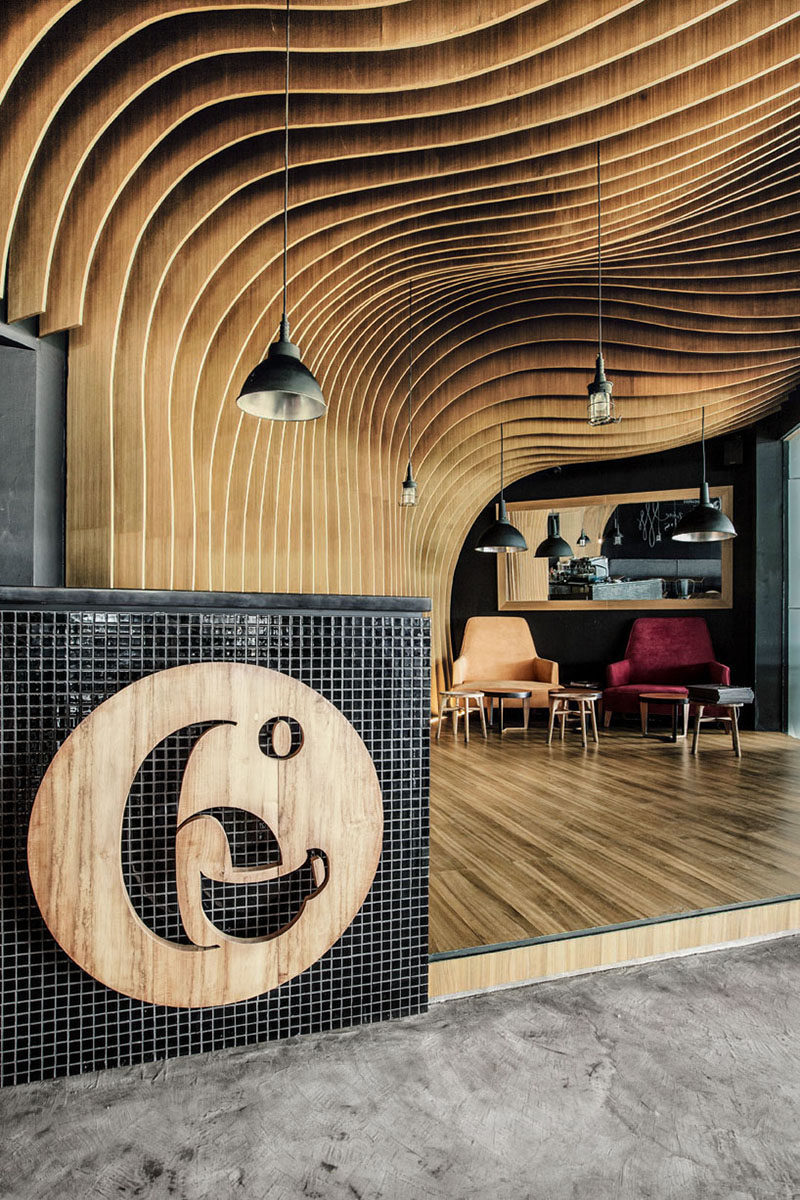 OOZN Design designed the interior of this cafe in Indonesia. Photography by Irene Iskandar.
---
2. The logo for the street food brand O'Petit en'K has been burned into this round sign creating a dark contrast on the light wood.
---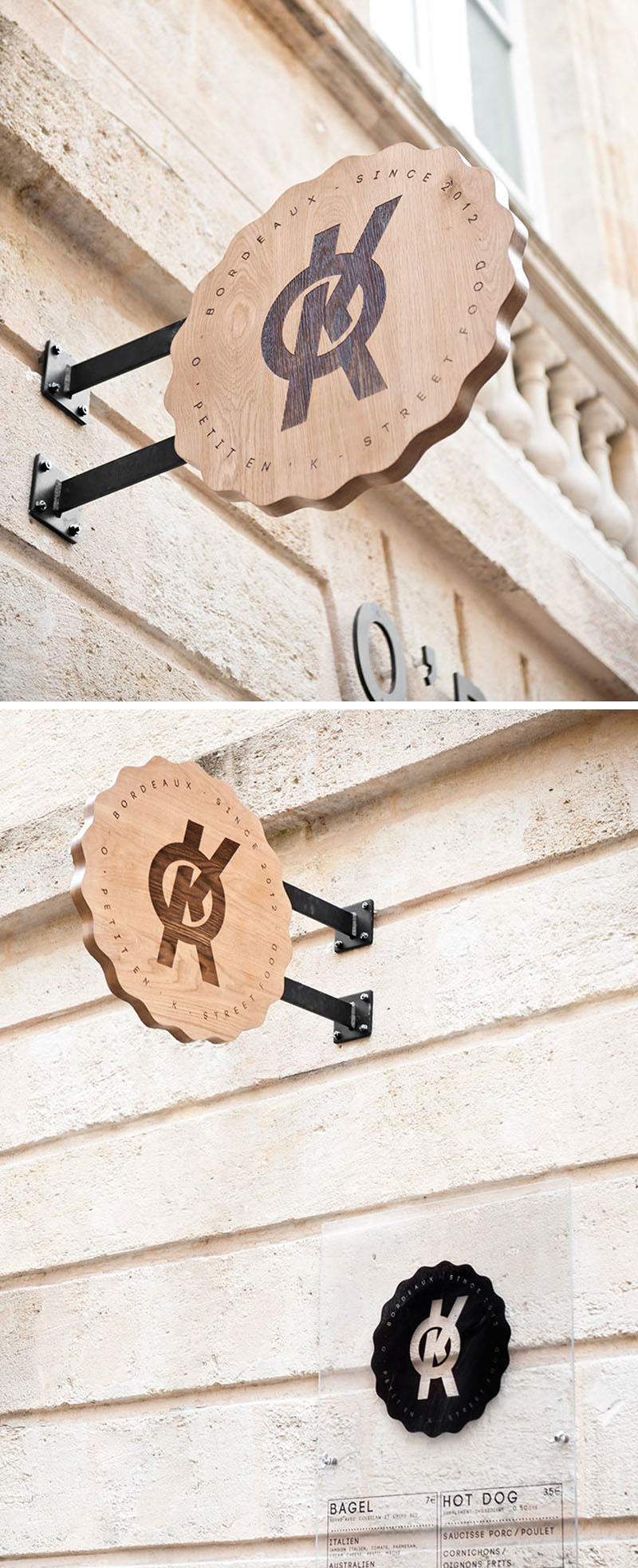 Hekla designed the branding for O'Petit en'K. Photography by Julian Fernandez.
---
3. The wood logo on the exterior of this wellness centre has been integrated into the wood siding.
---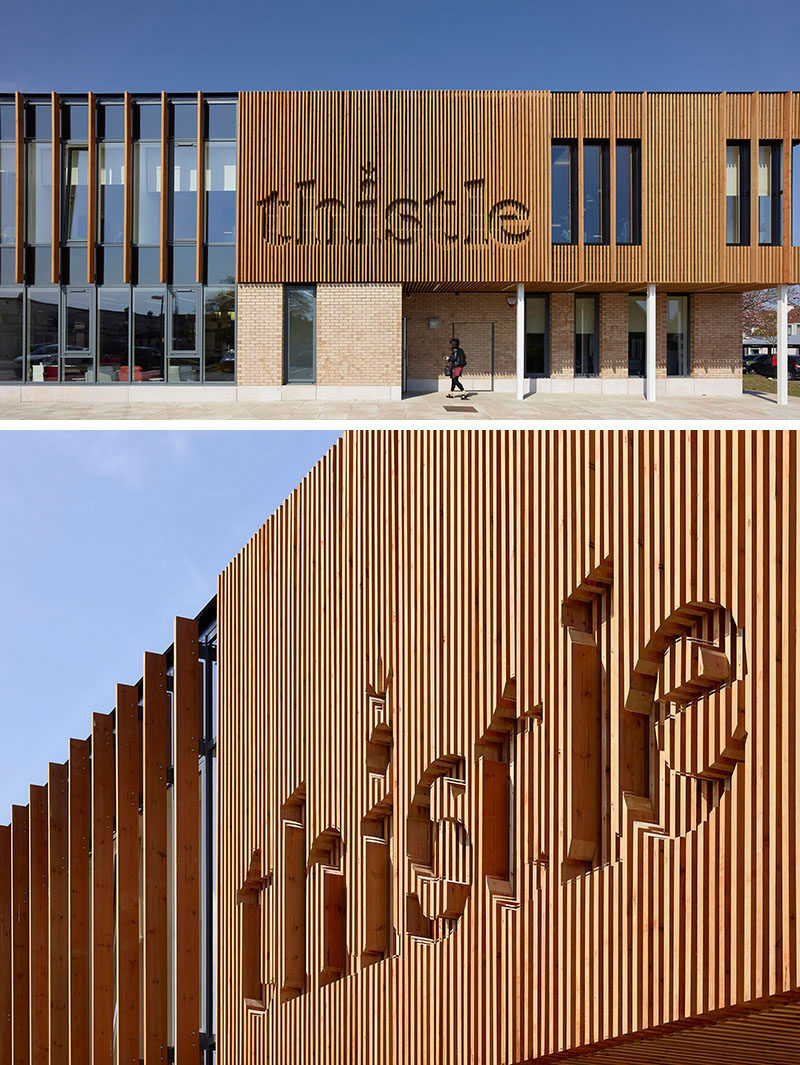 ---
4. Cutlery graphics, as well as the name of the restaurant, have been cut out of the wood sign at the entrance of the building, and the traditional sidewalk sign has been made more unique through it's cutting board shape.
---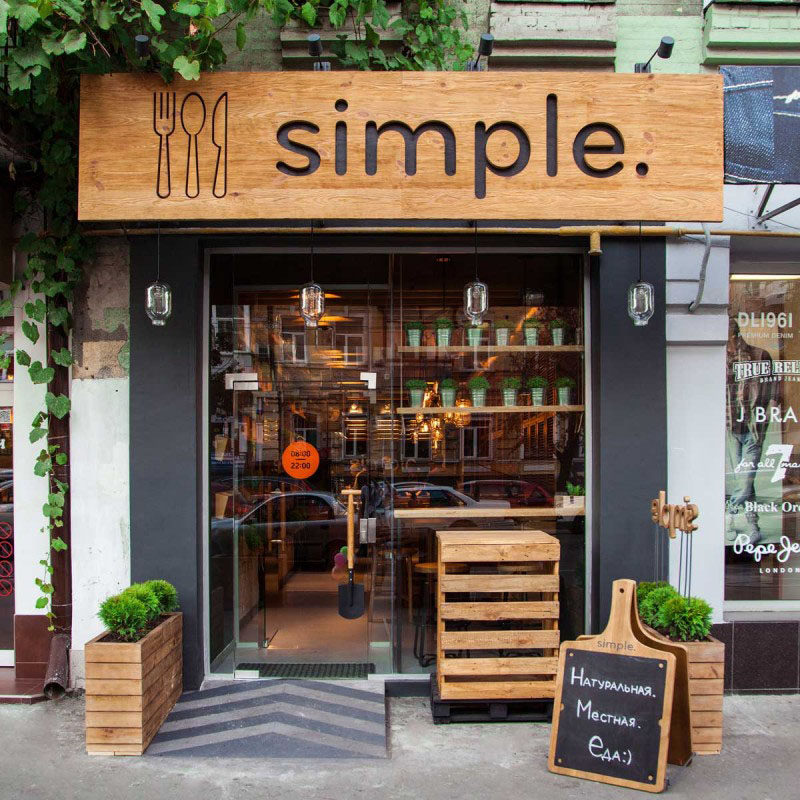 ---
5. Minimalist graphics on the wood sign above the bar of this deli make it clear to customers what is offered in this section of the store.
---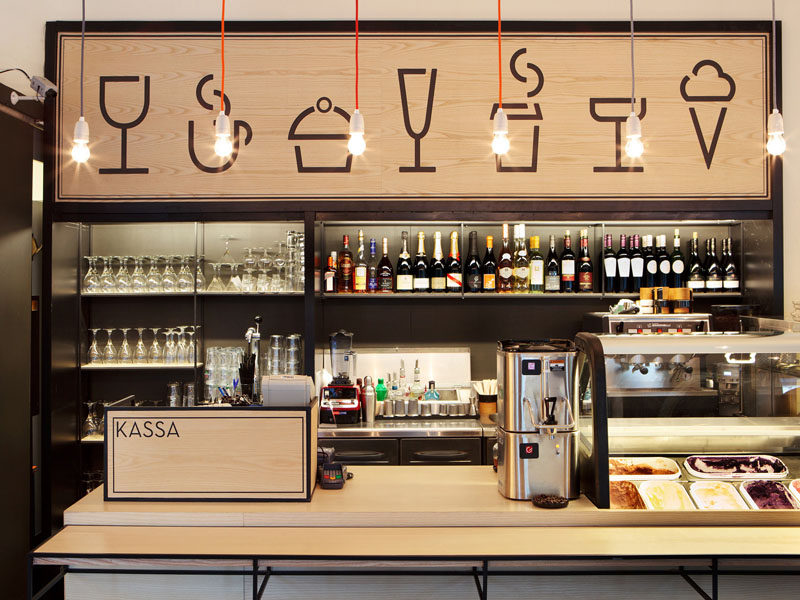 ---
6. Two wood pallets have been attached with hinges and rope, and then minimally painted to create a simple wood sign letting people know that the bike shop is open.
---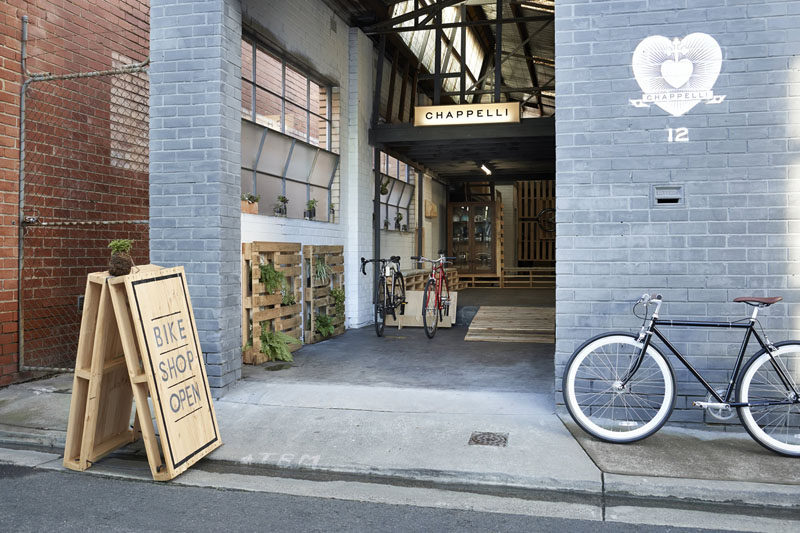 ---
7. Layers of wood have been cut and piled on top of each other to create a 3D wood sign declaring the name of the restaurant.
---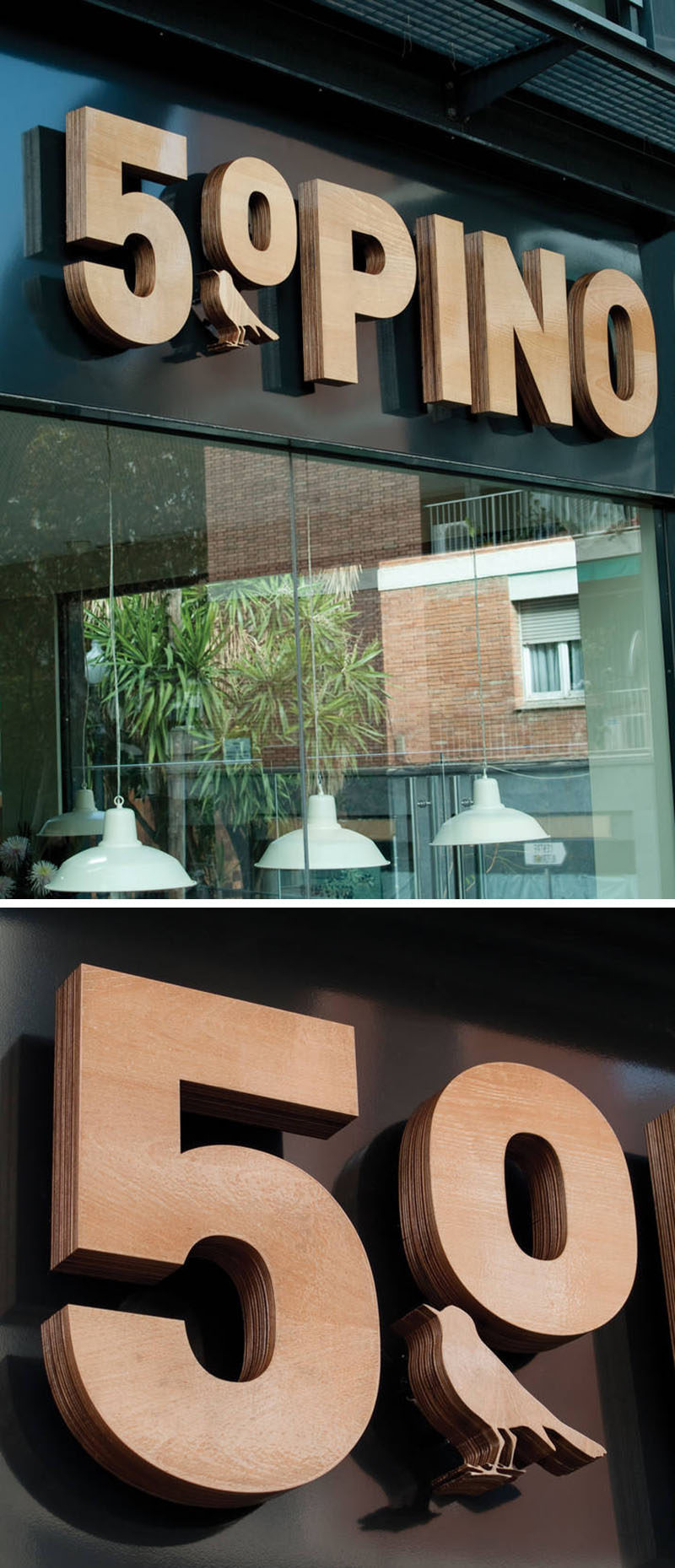 Lo Siento designed the signage for 5º Pino. Letting production by Felip Pares.
---
8. The light wood signs on the exterior of this taqueria make the dark letters and logo stand out so that passersby can easily make out the name of the restaurant.
---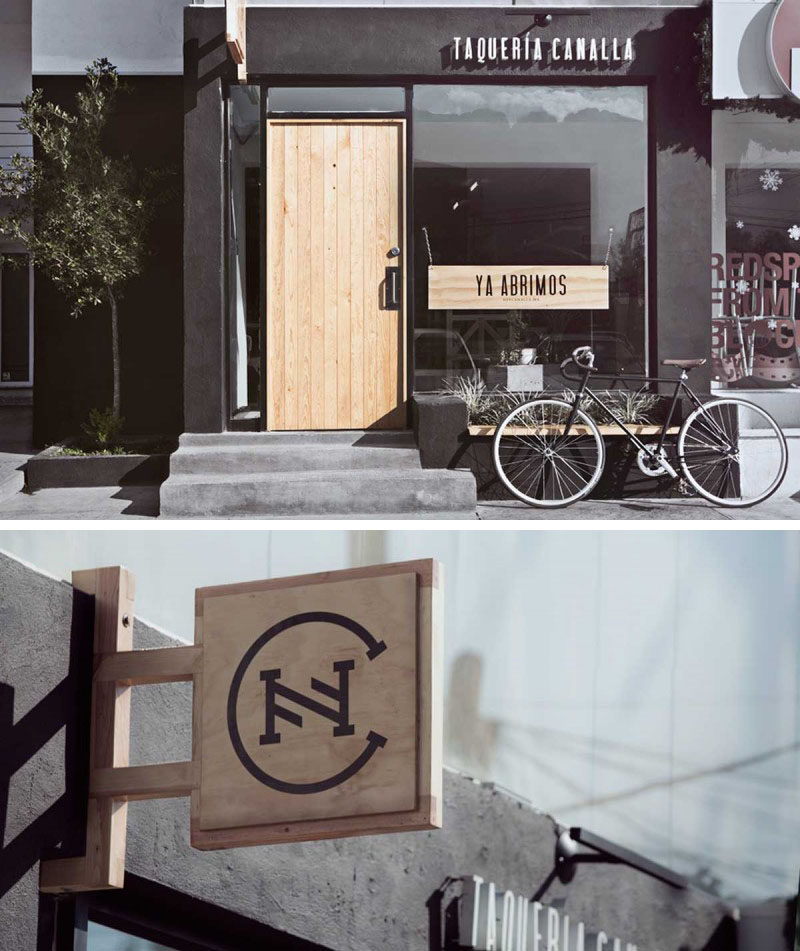 ---
9. The wood sign with its small simple logo above this tea shop in Japan looks clean and natural against the concrete building it's attached to.
---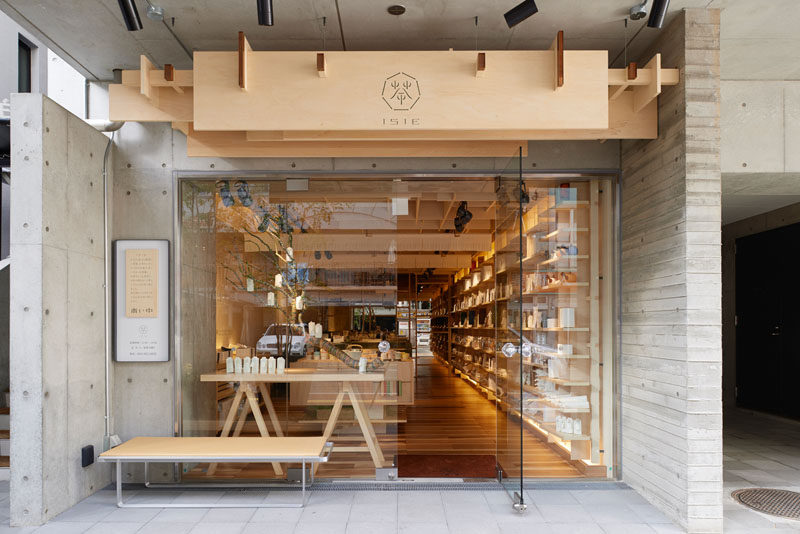 Planning ES designed the branding for 151 E in Japan.
---