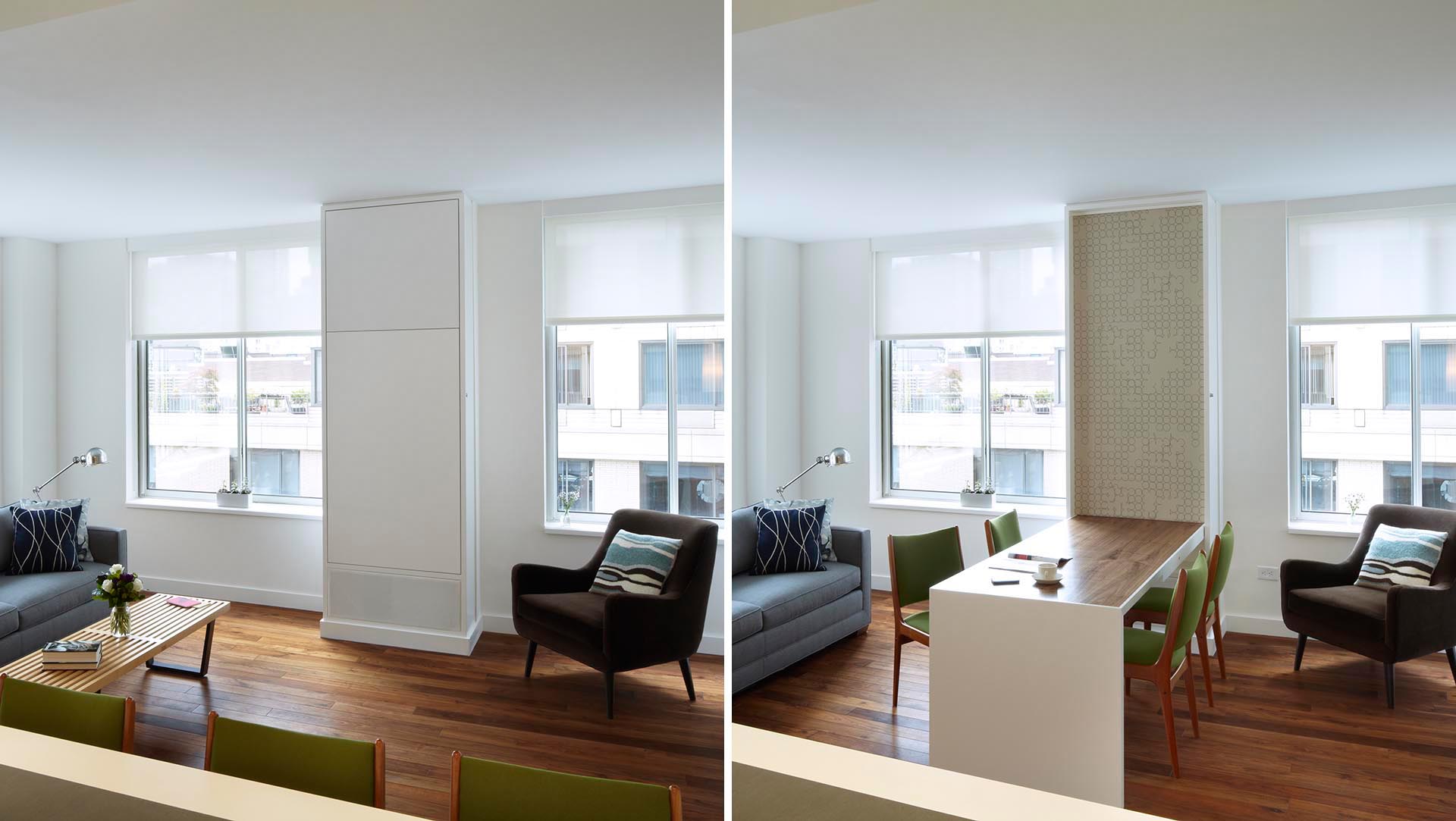 Architecture firm pulltab designed the interior renovation of a small apartment in New York for a young couple, where they included a fold-down dining table as a space-saving idea.

Due to the apartment being small and the clients wanting to have a sense of openness, there was little room to include a dining table. However, the architects came up with a clever solution by using the available wall space to include a fold-down dining table.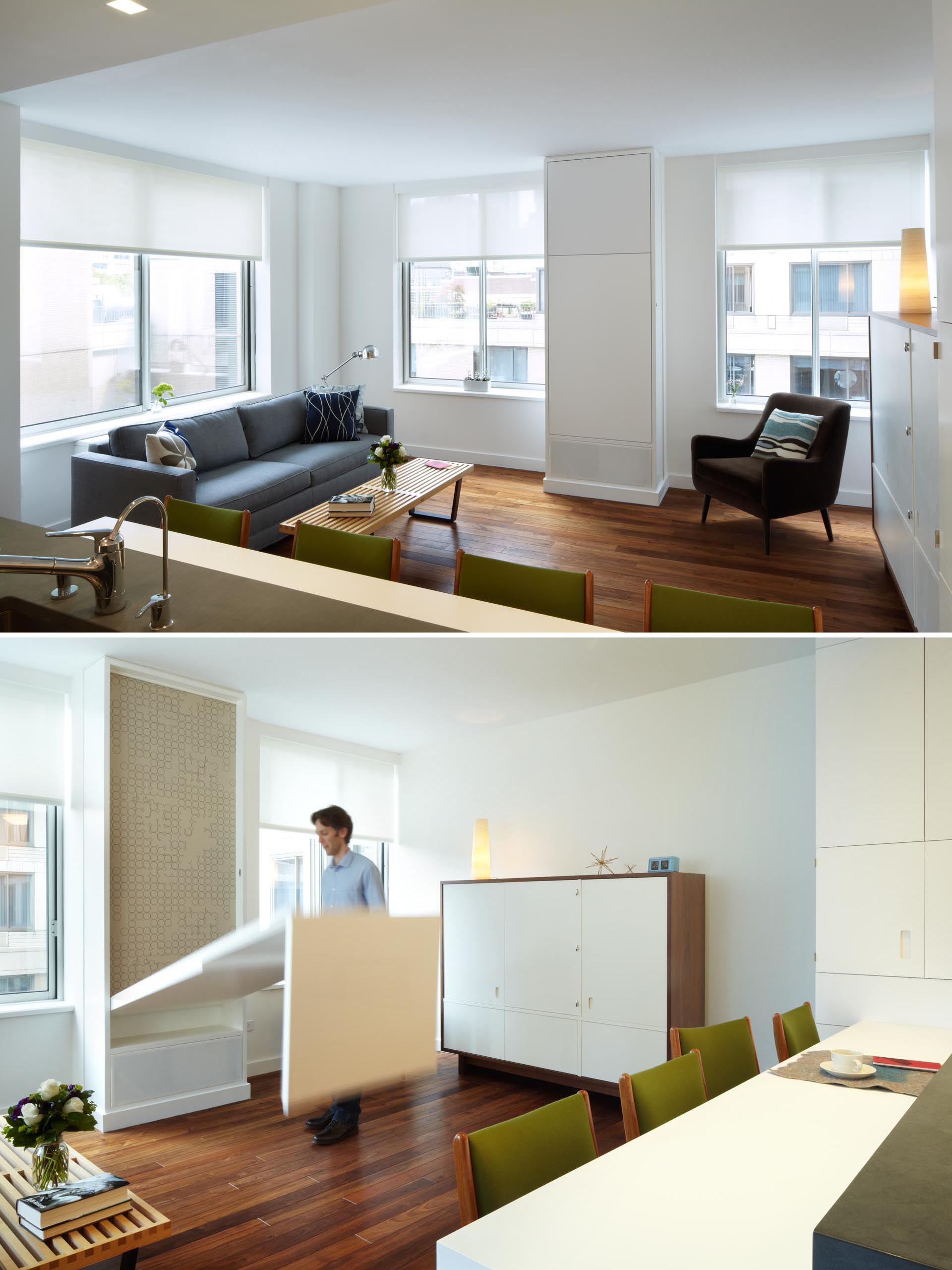 The dining table, which is built into the wall, easily folds down to become a table for four, with a white base and a wood surface. The newly revealed wall has been decorated with upholstery, adding an artistic touch to the space.

When the dining table is not being used, the dining chairs are kept tucked away by the kitchen bar counter.