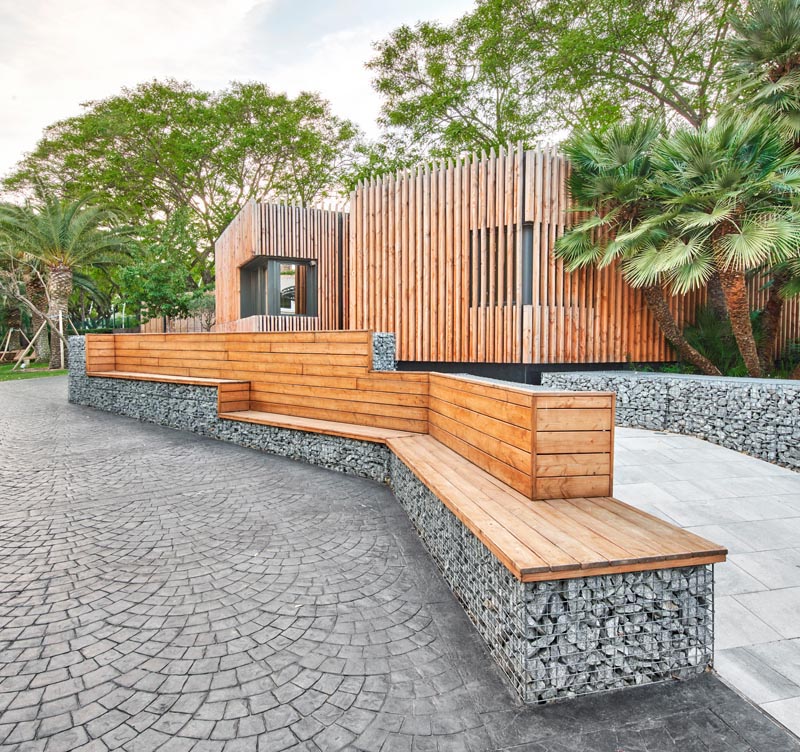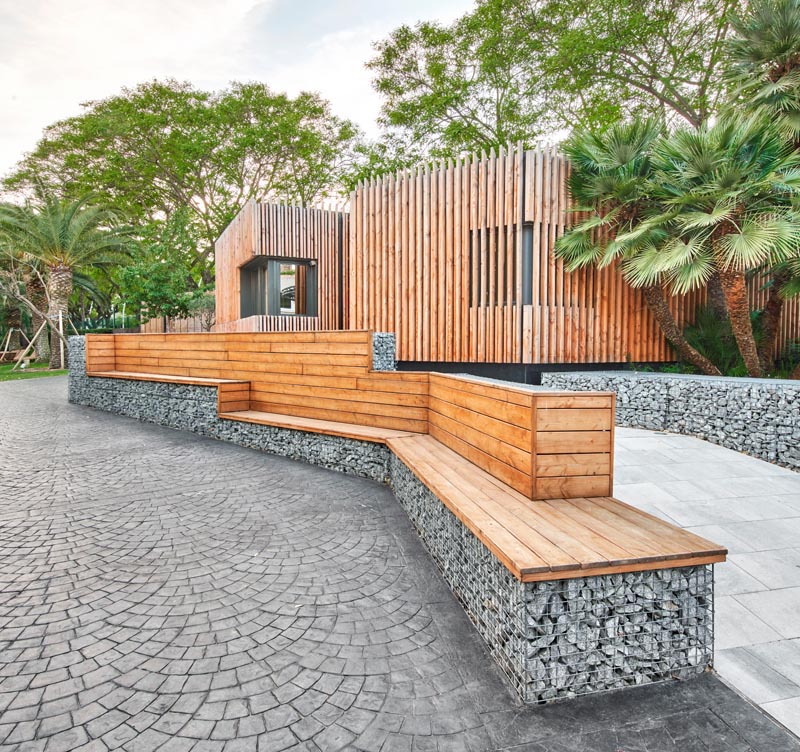 COMA Arquitectura has designed the entrance to a school in the Sarria-Sant Gervasi District of Barcelona, that features gabions as a landscaping design element.

The newly built entrance includes a wood clad security building for students, teachers, and visitors to pass through before being greeted by a ramp that travels between seating and a theater, and opens to the playground.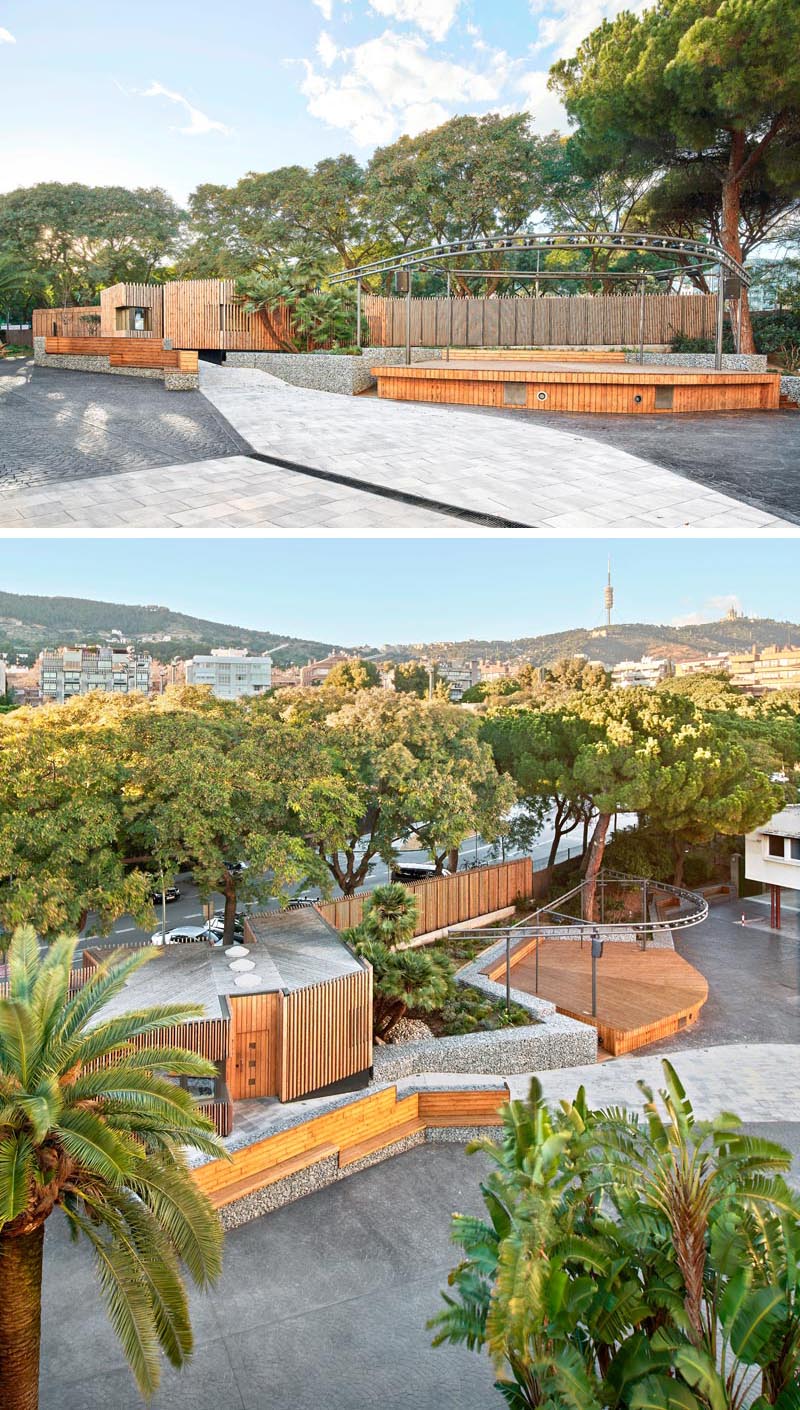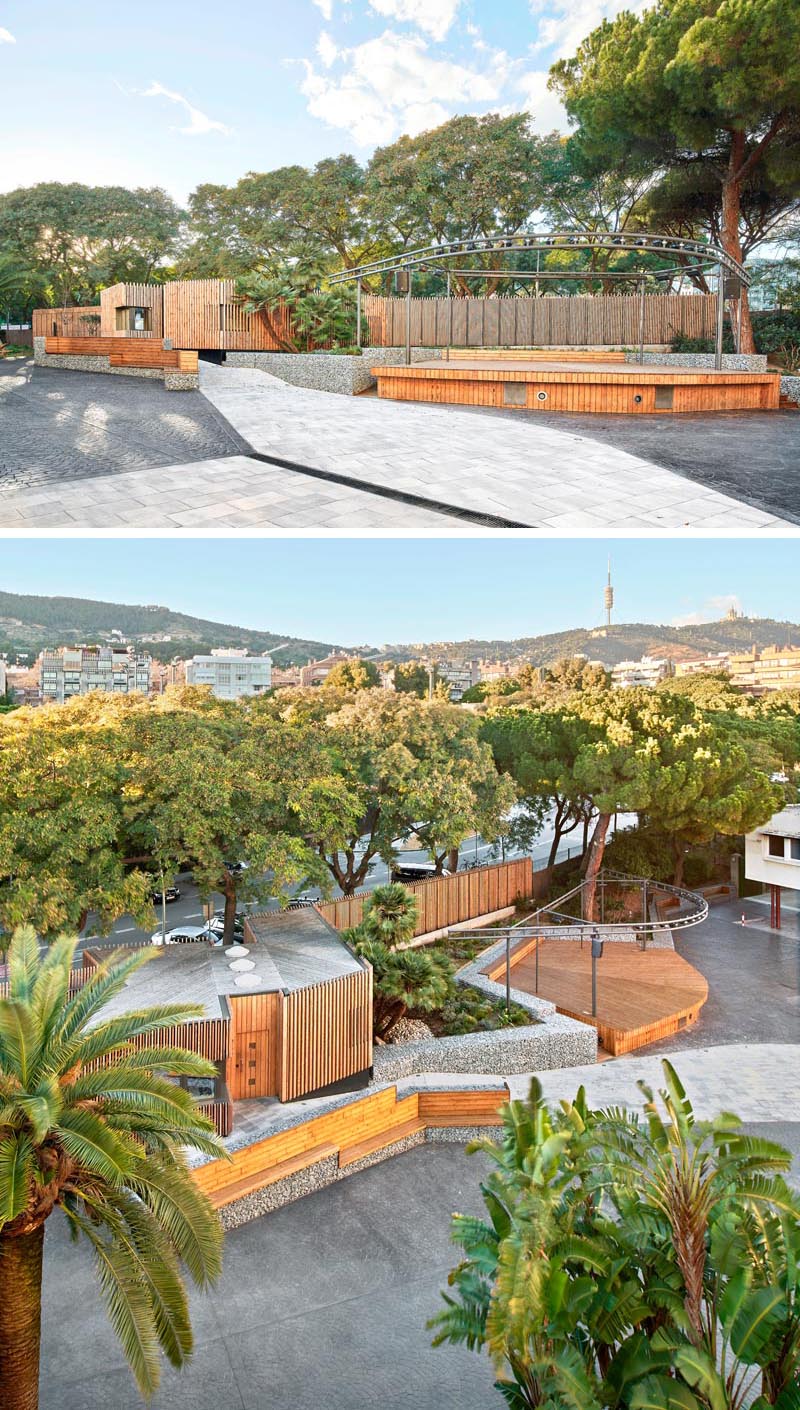 The zig-zag gabion walls form the basis of the bench seating and provide retaining walls for the surrounding gardens and the stage. The wood benches have been built on top of the rock filled gabions, creating a contrast between the smooth wood, and the rough rocks.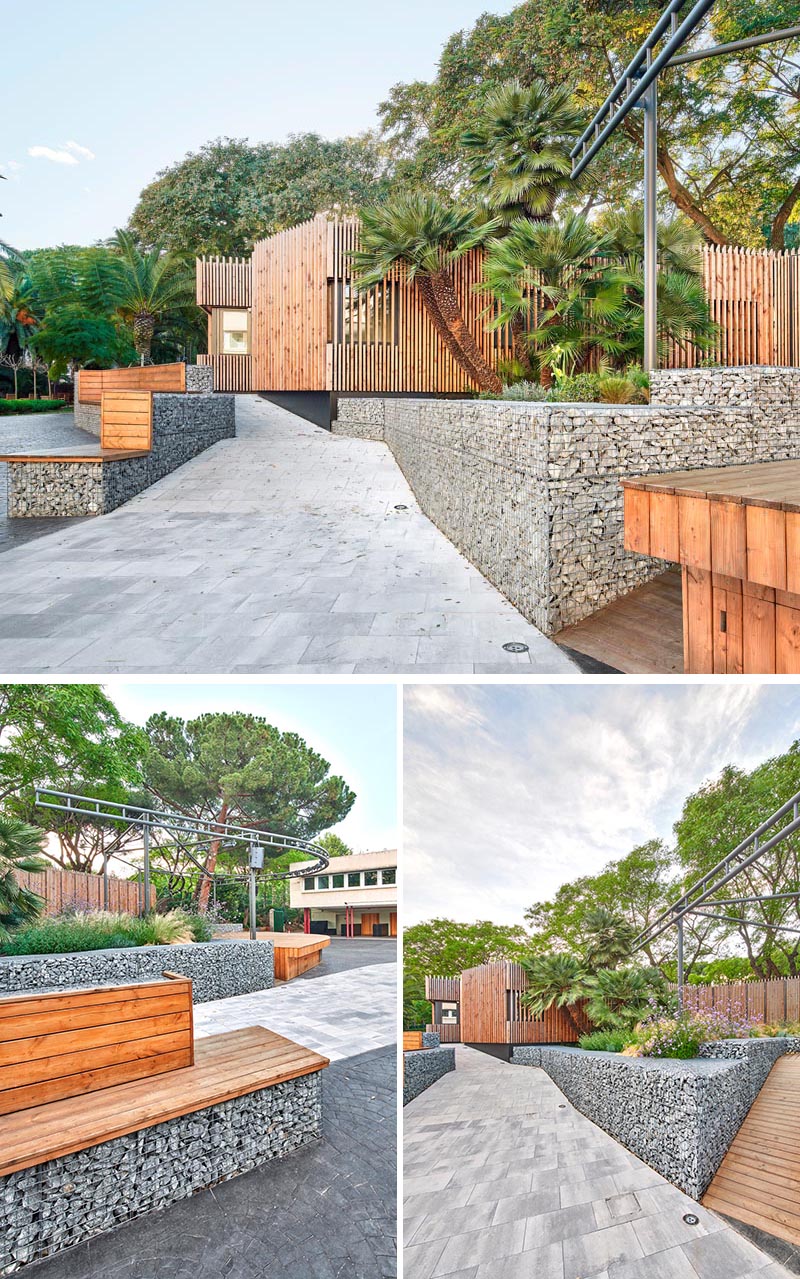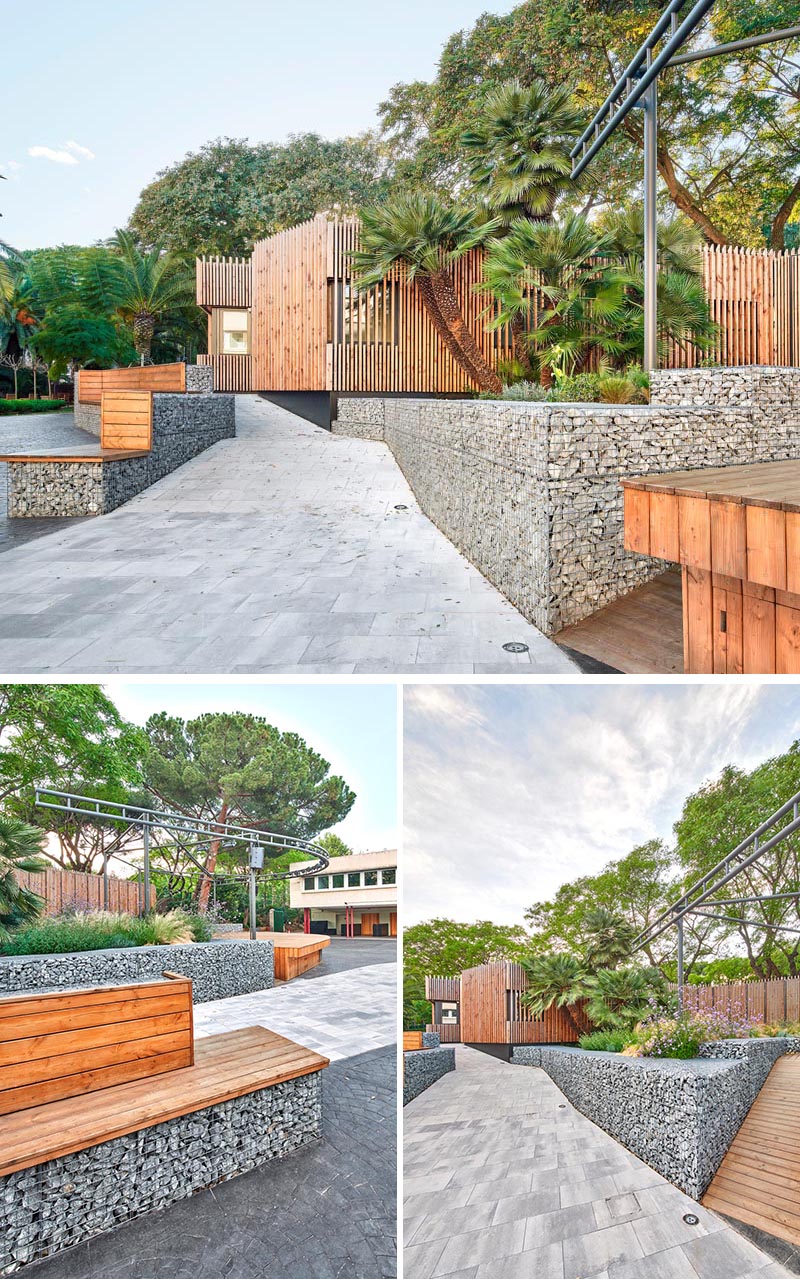 The retaining wall gabions continue from the ramp to wrap around the stage, and allow the raised plant-filled garden to create a backdrop for the open-air theater.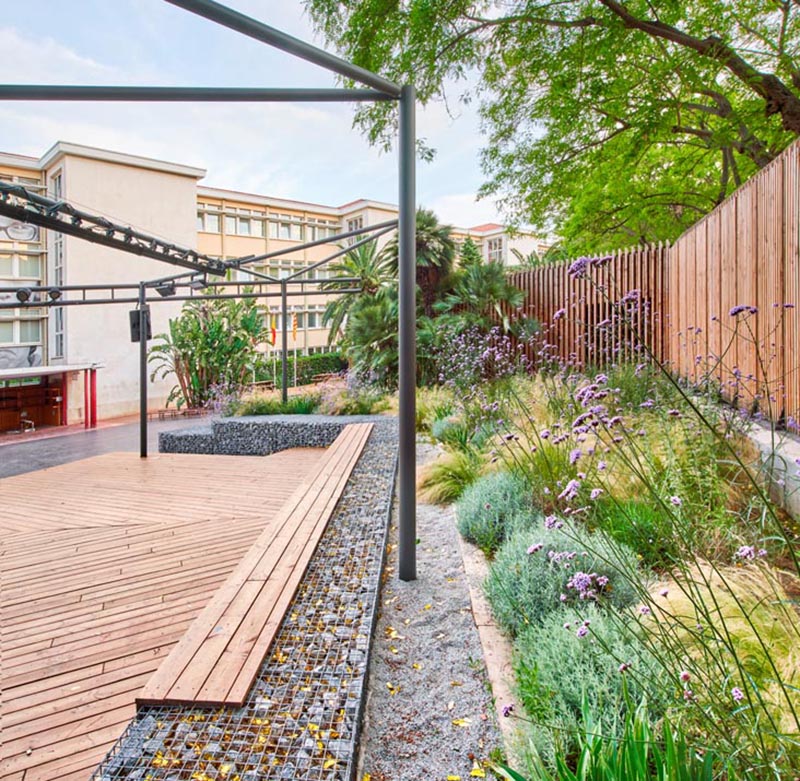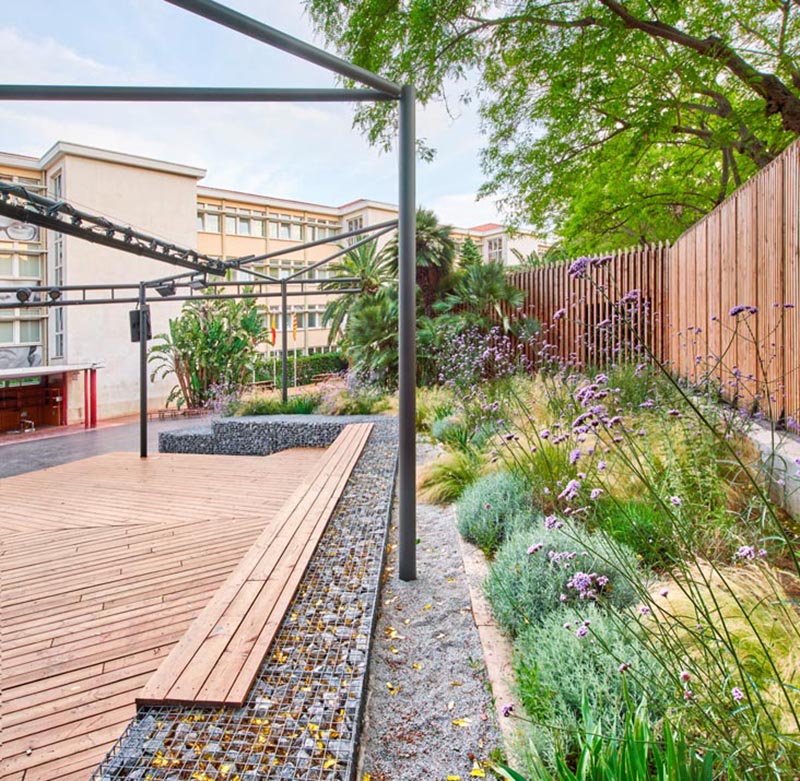 Photographs: José Hevia | Promoter: AEFE – Liceo Francés Barcelona | Architecture: Lluis Corbella (COMA Arquitectura) | Interior Design: Juanjo Puig Disseny d'Espais | Landscape design: Laia Mestre (Mirla Studio) | Collaborators: Lucia Millet (CIERTO ESTUDIO), Sainza Hervella, Alejandra Pouplana | Structure: Oscar Cabrera (CVC Ingenieros) | Construction Management: Betarq Group | Wood Construction: Arquima | Security Construction: Ferrimax