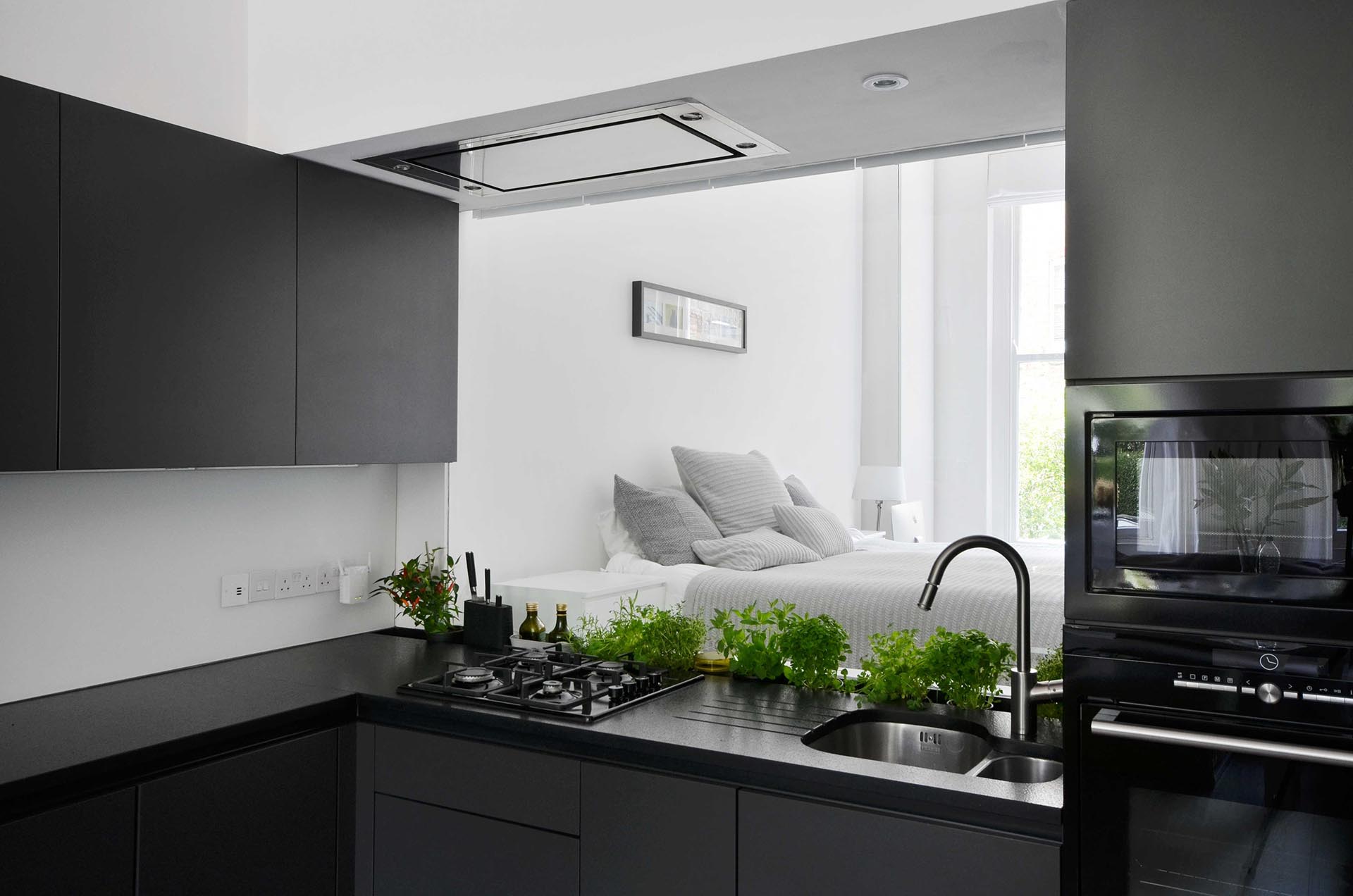 Daniele Petteno Architecture Workshop designed the interior of this small apartment in London, England, where they included a window in the kitchen that looks through to the bedroom.

The window, which provides a direct view of the bed, also doubles as a backsplash for the matte black kitchen.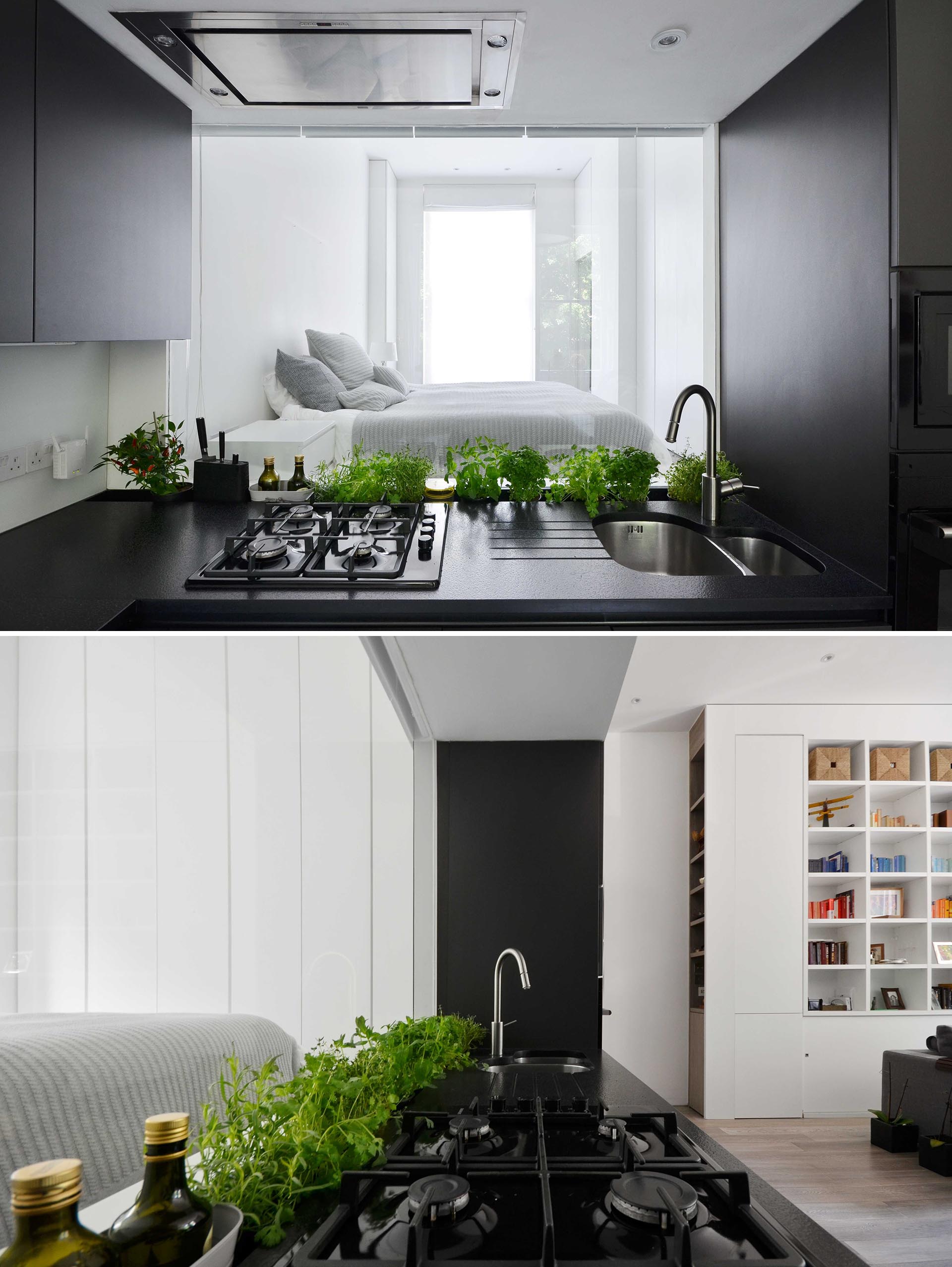 The glass kitchen backsplash also allows the natural light from the windows at each end of the apartment to travel throughout the interior, creating a bright and open space, even though the apartment has a linear layout.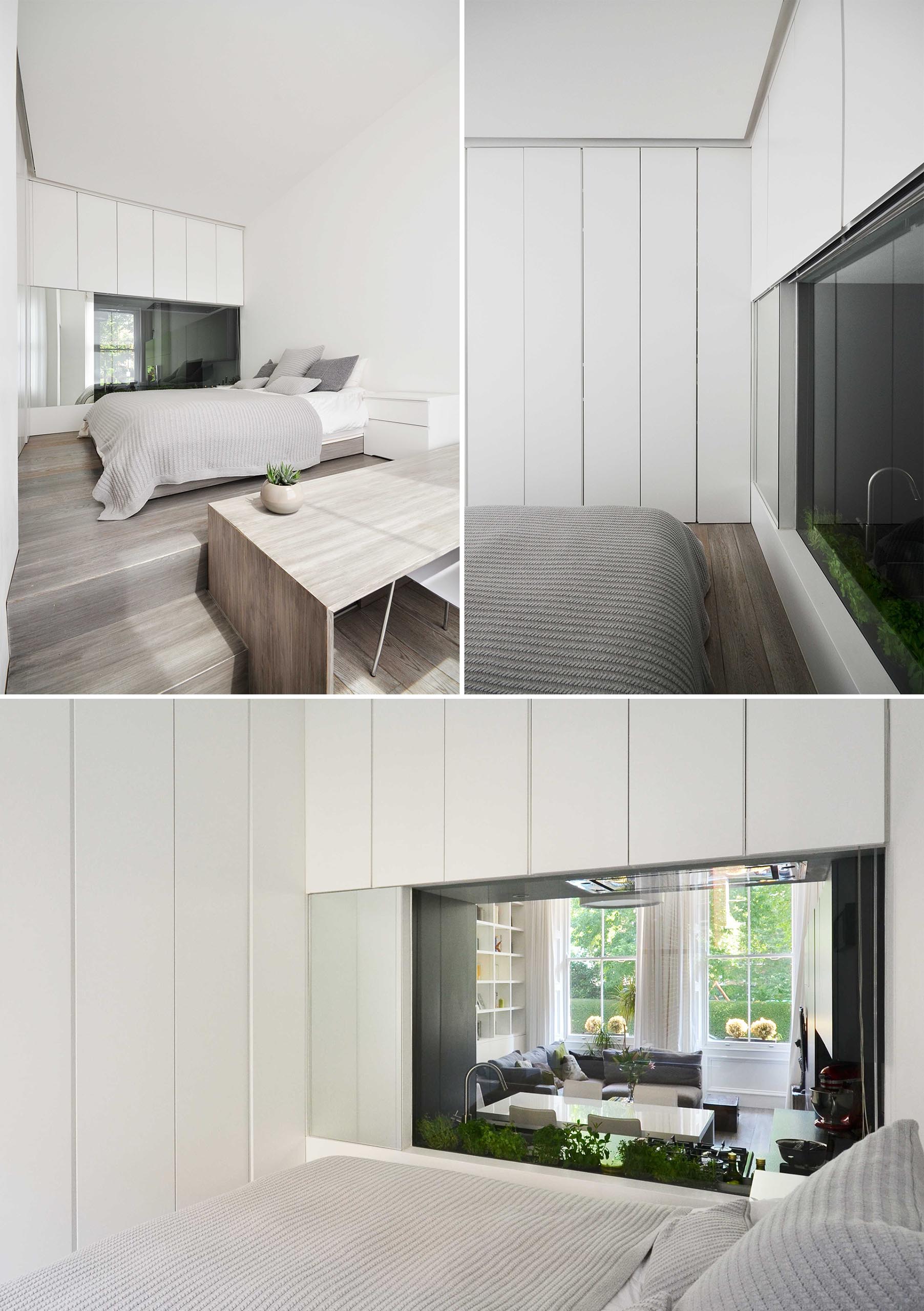 The window also has a screen that can be closed when they don't want visitors to see through to the bedroom.