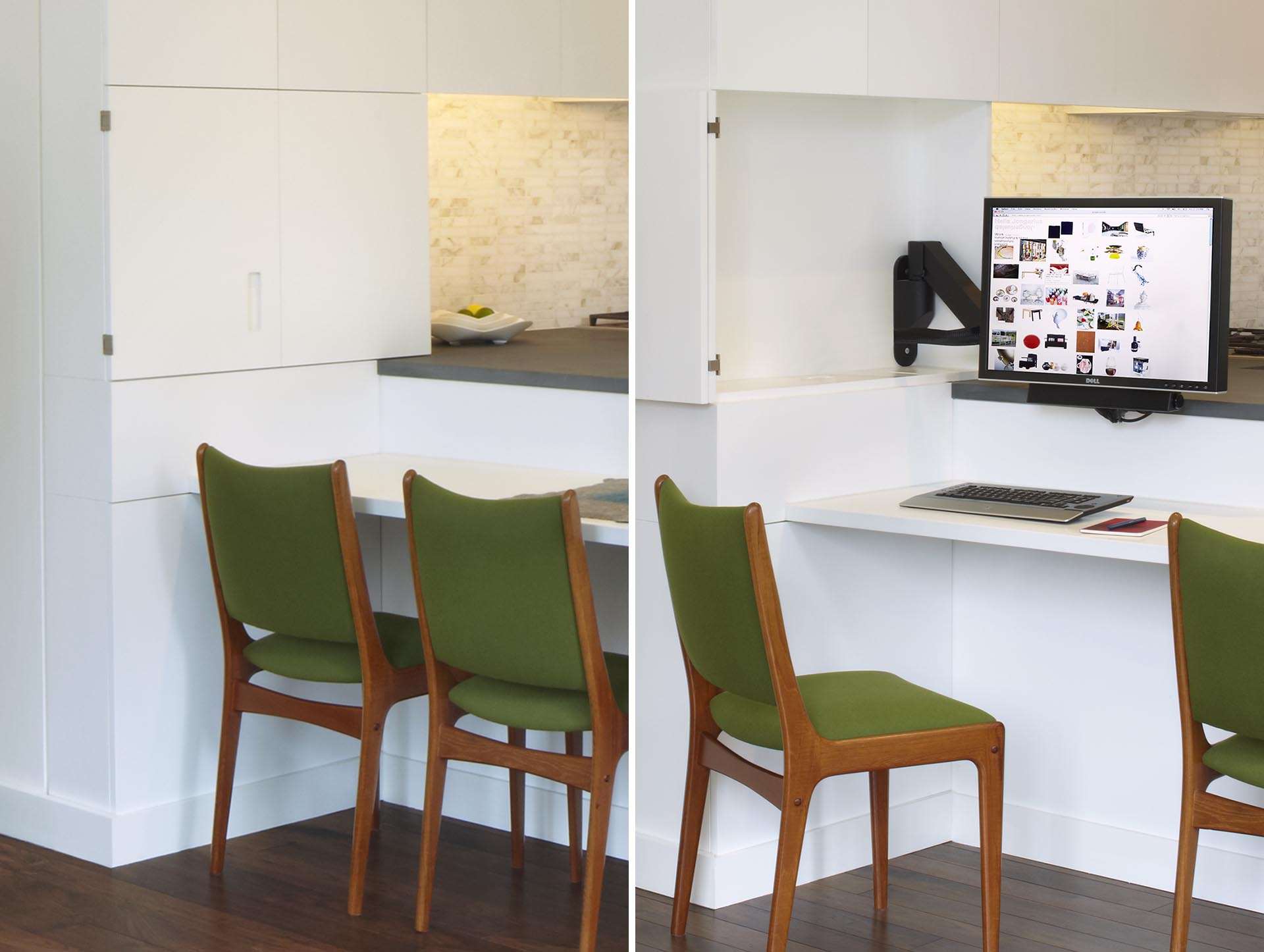 In a small apartment in New York, architecture firm pulltab included a small home office as part of the kitchen design.
The kitchen has a simple white and grey color palette, however one of the cabinets is hiding a computer monitor.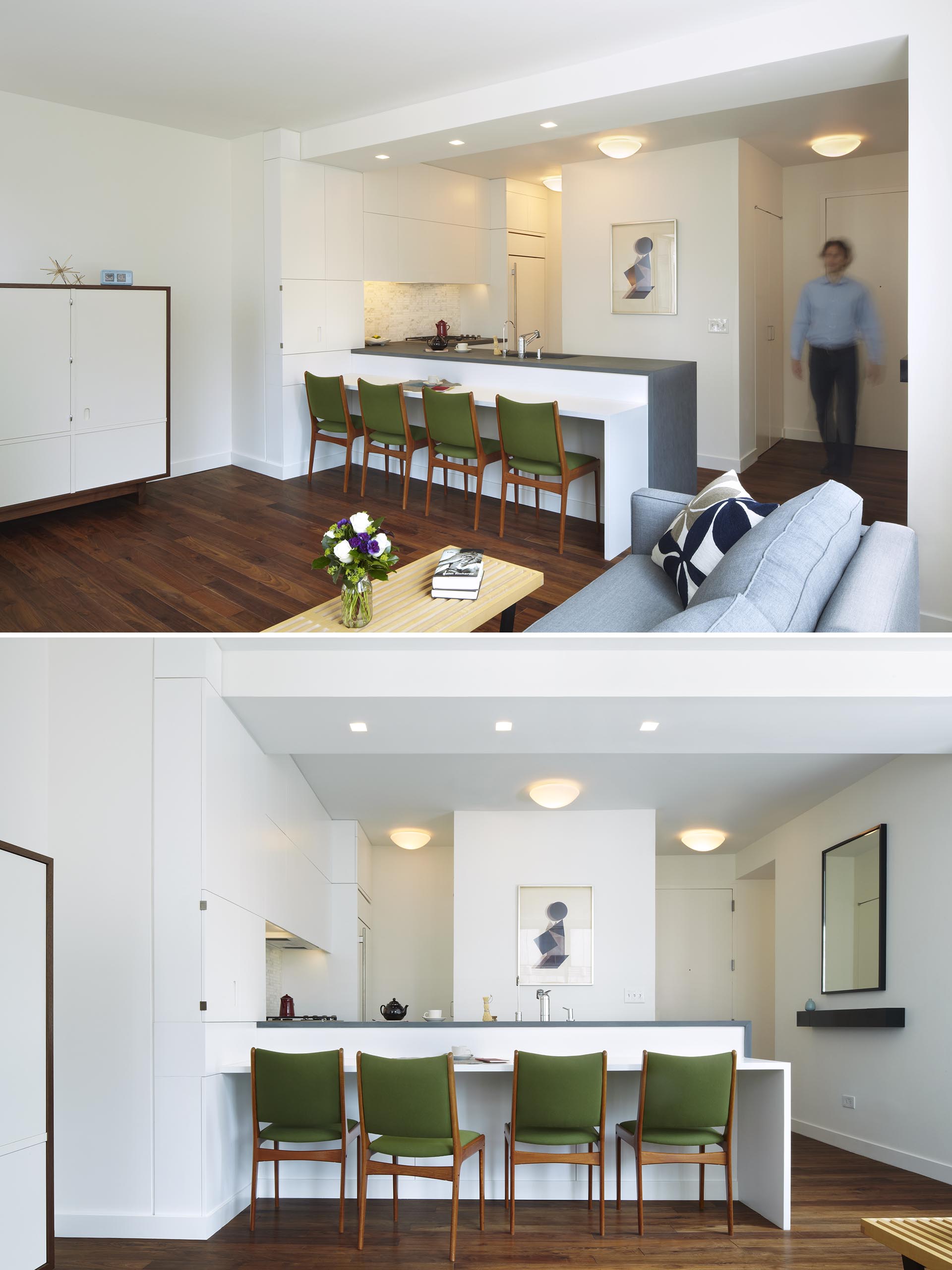 At the end of the kitchen peninsula and matching the surrounding cabinets, is a simple storage cabinet for a monitor on a movable arm. When the computer monitor is being used, the home owner can sit at the lowered section of the counter as it's the correct height for a desk, creating a small home office for the apartment.

When not in use, the monitor can simply be placed back into the cabinet along with the keyboard and other work items, keeping the space clean and tidy.