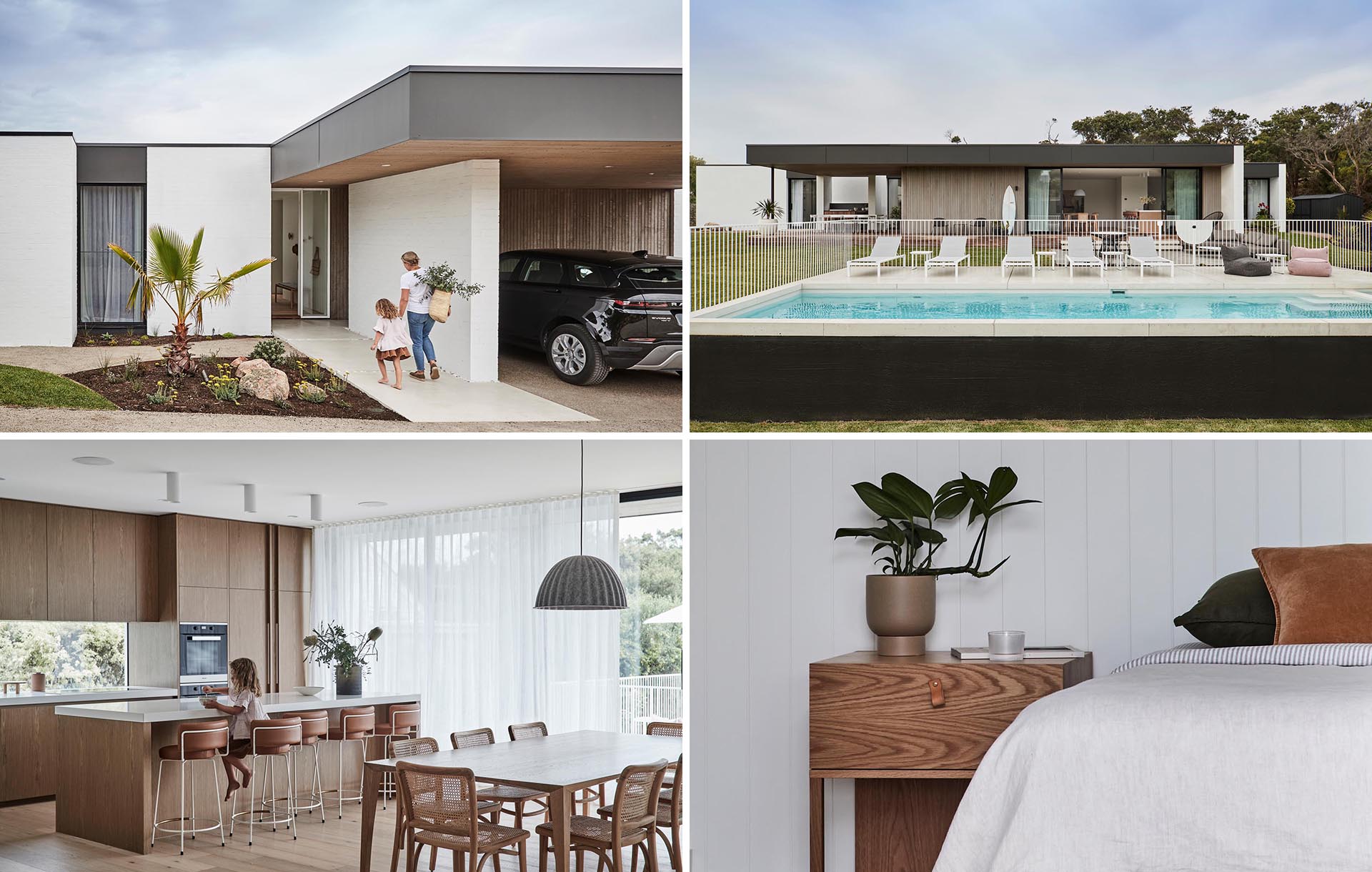 Australian firm InForm Design, has recently completed a modern home that's on the Mornington Peninsula in the state of Victoria in Australia.
Positioned close to the coast, this single-story home has an exterior palette of painted bricks and rough sawn timber, that is contrasted with black window frames and dark fascias.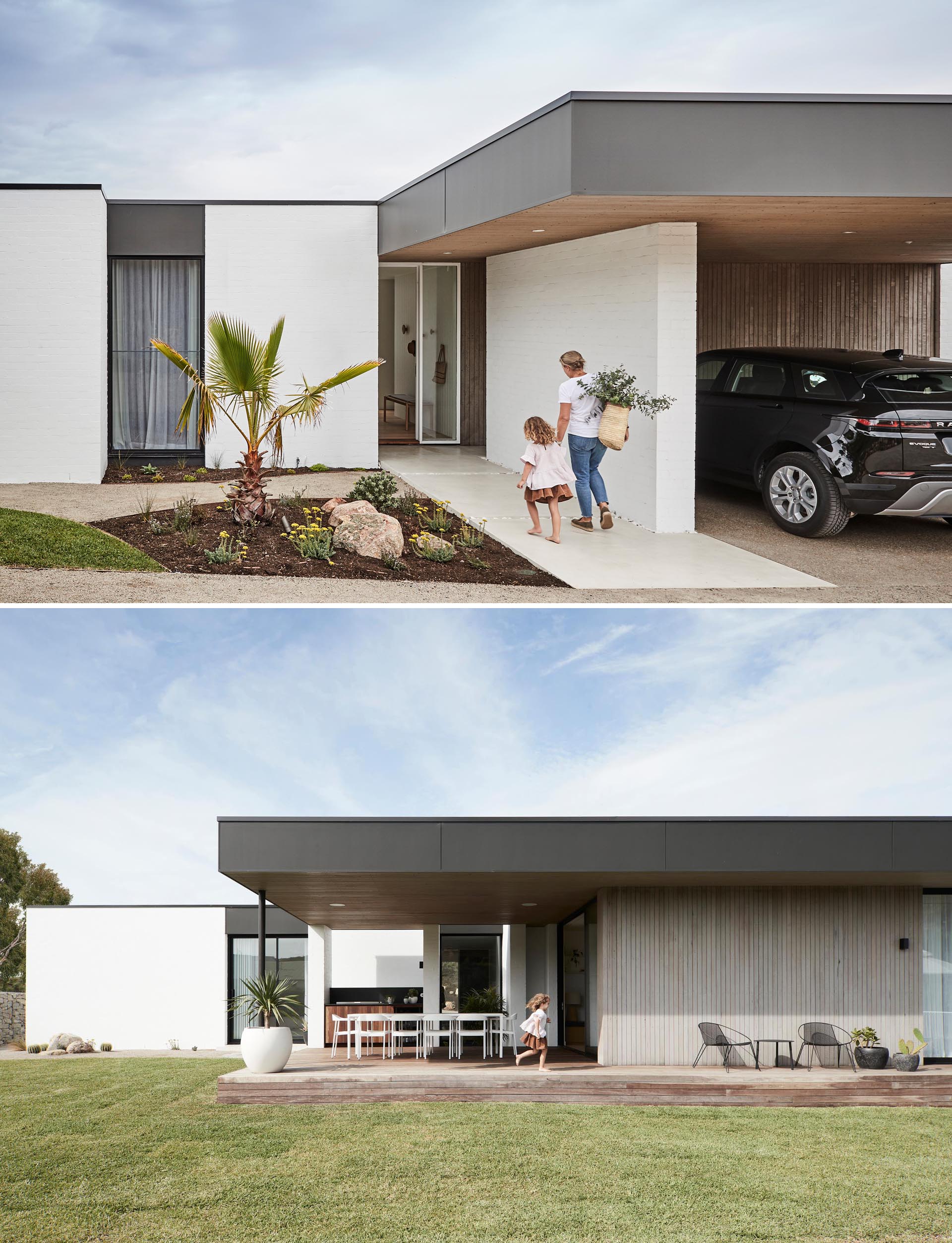 The neutral colors and natural textures are inspired by mid-century modern architecture, Palm Springs, and the coastal environment.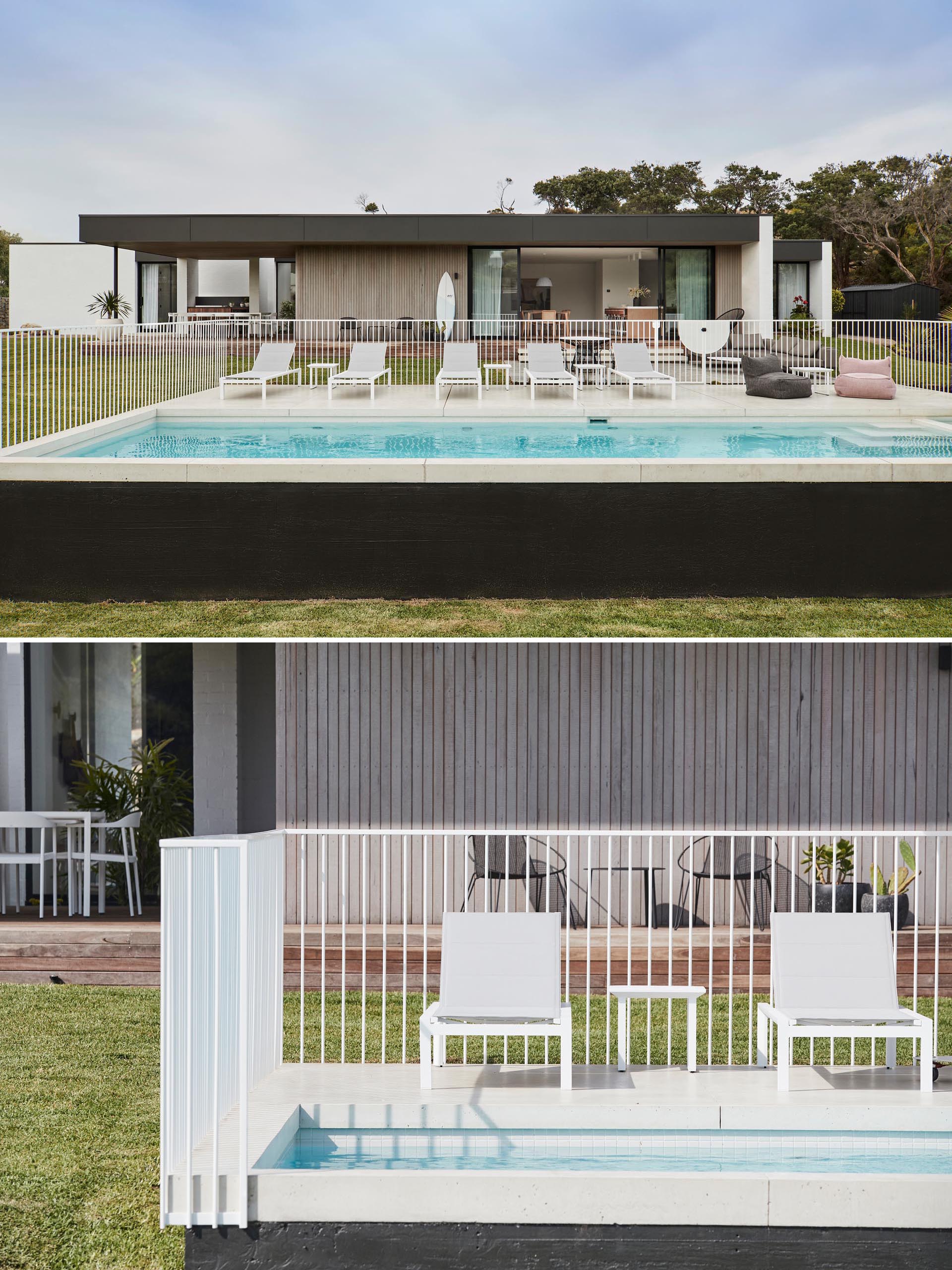 The interior palette includes white lining boards, light oak floors, and timber joinery consistent with the modern coastal aesthetic.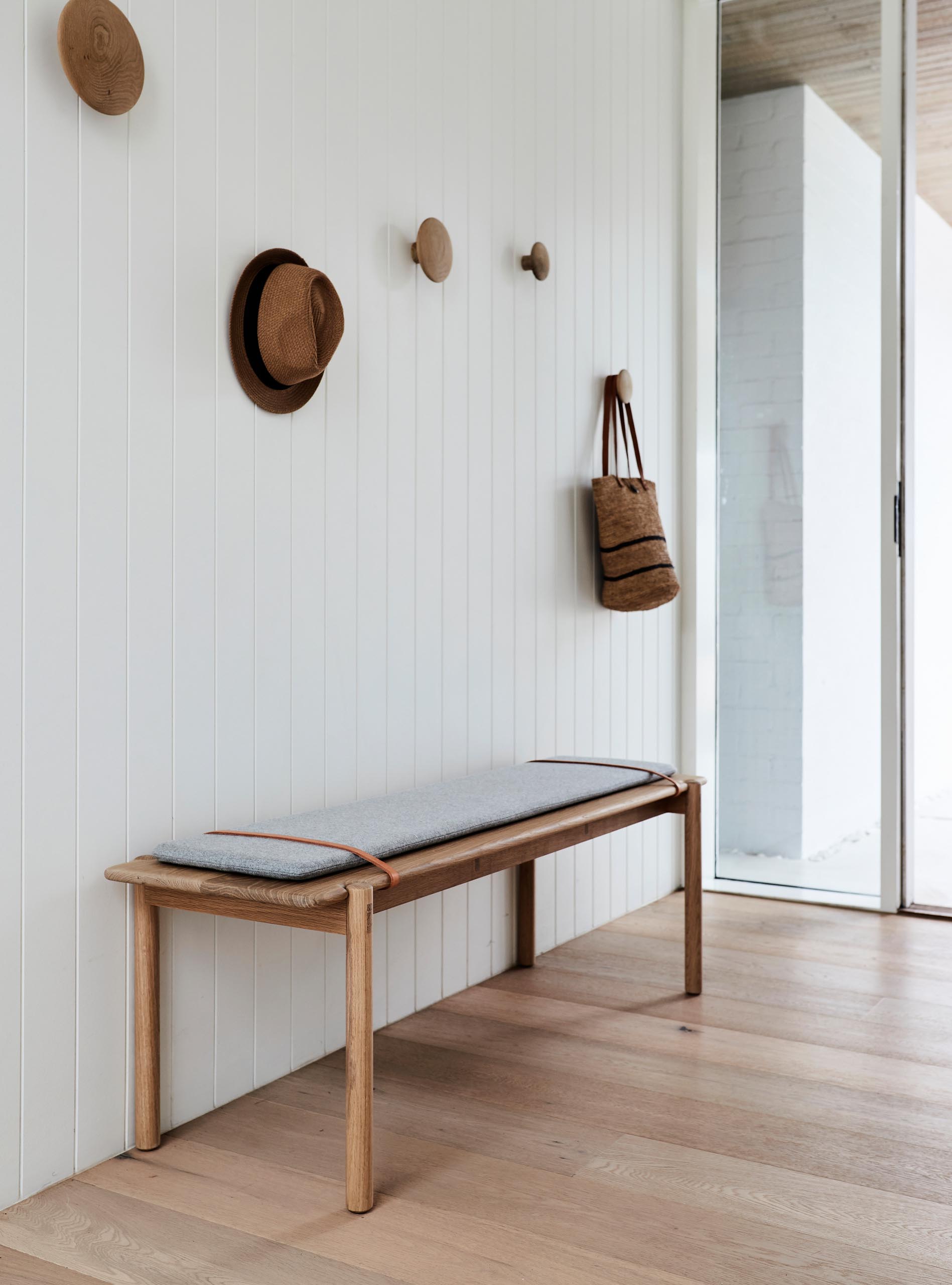 In the open plan living room, a large sliding door opens to a covered patio with views of a low gabion wall and a nearby hill.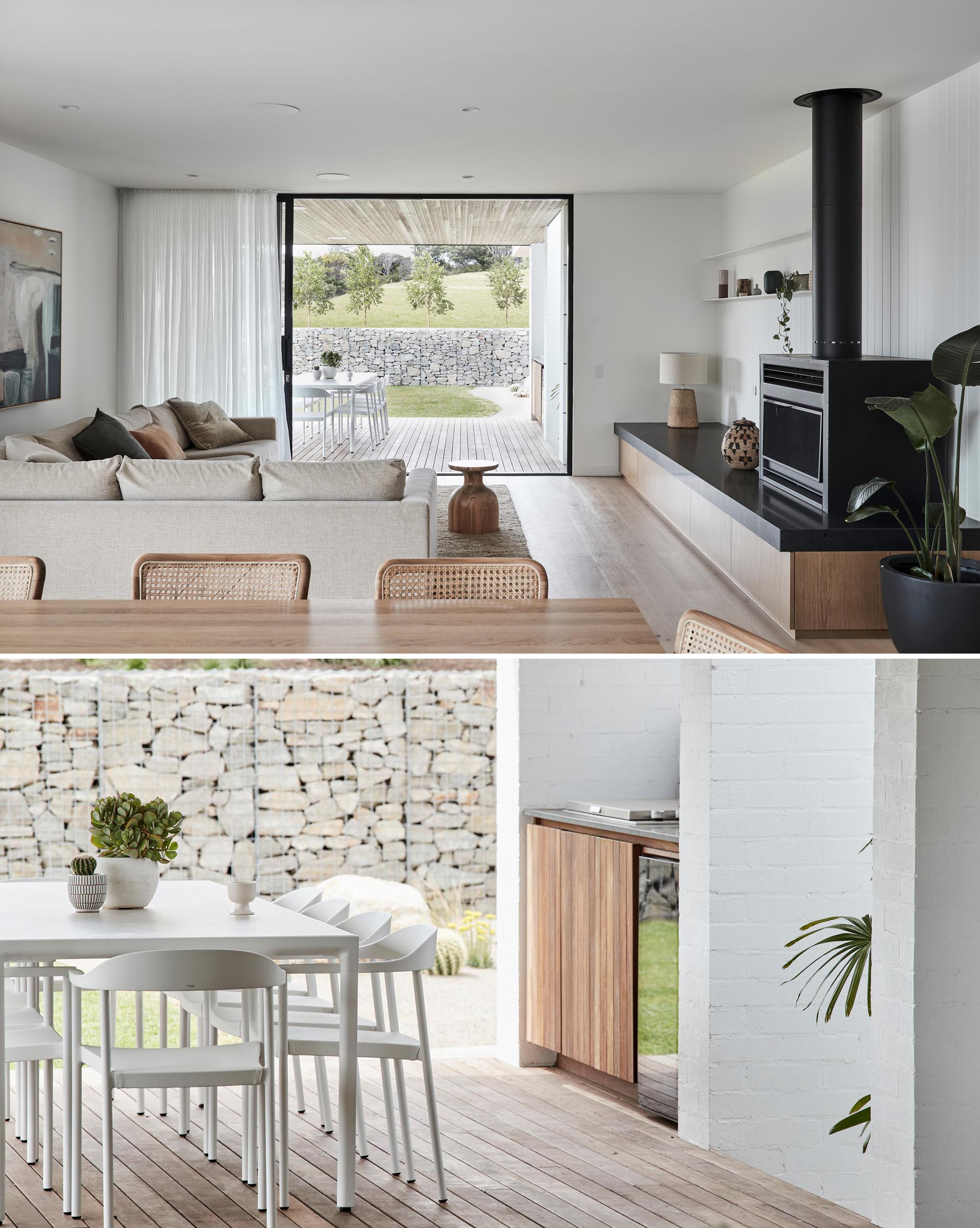 Sharing the open space with the living room is the dining area and the kitchen. Warm wood dining chairs and kitchen cabinets add a natural element to the interior design, while light brown leather stools provide seating at the island.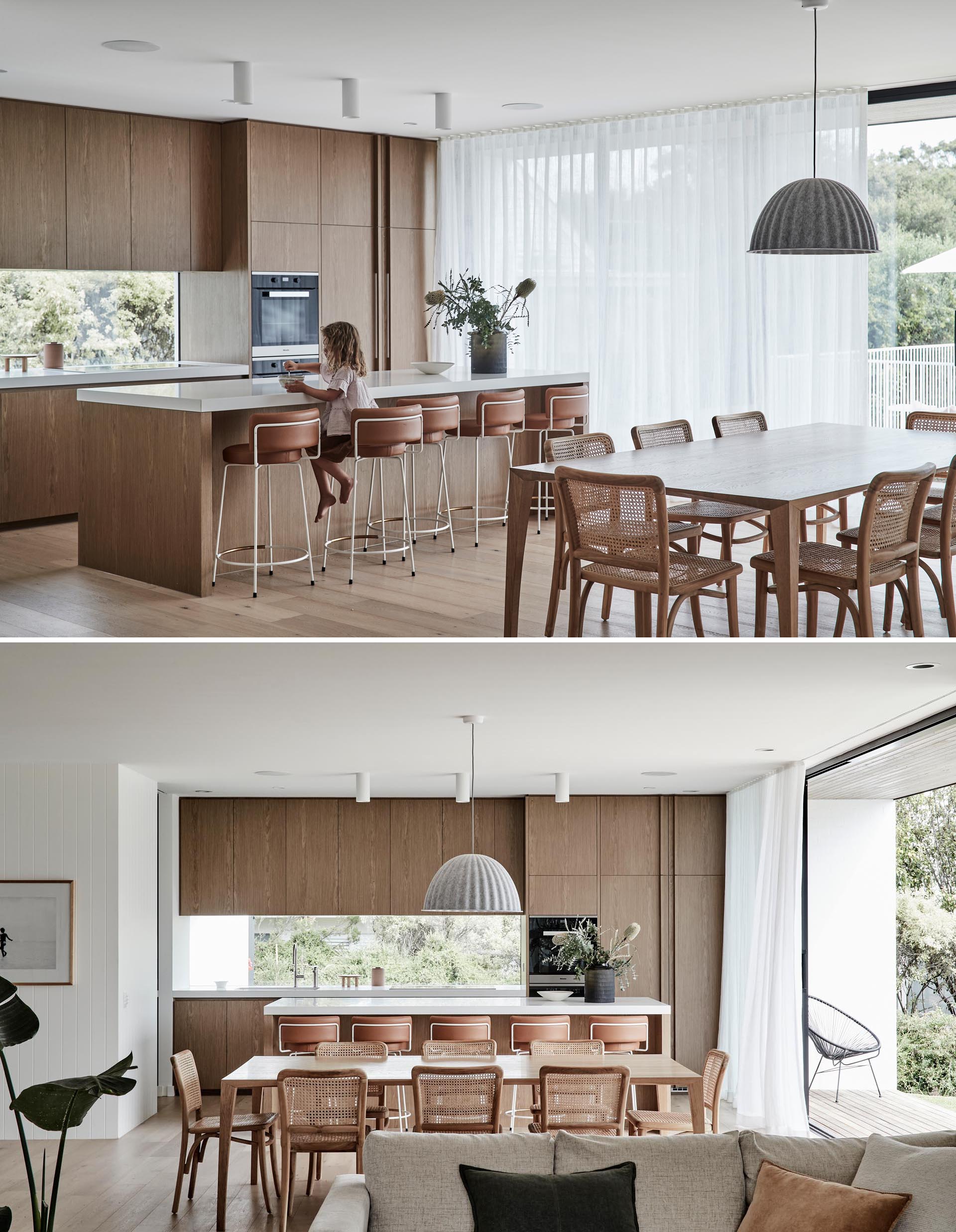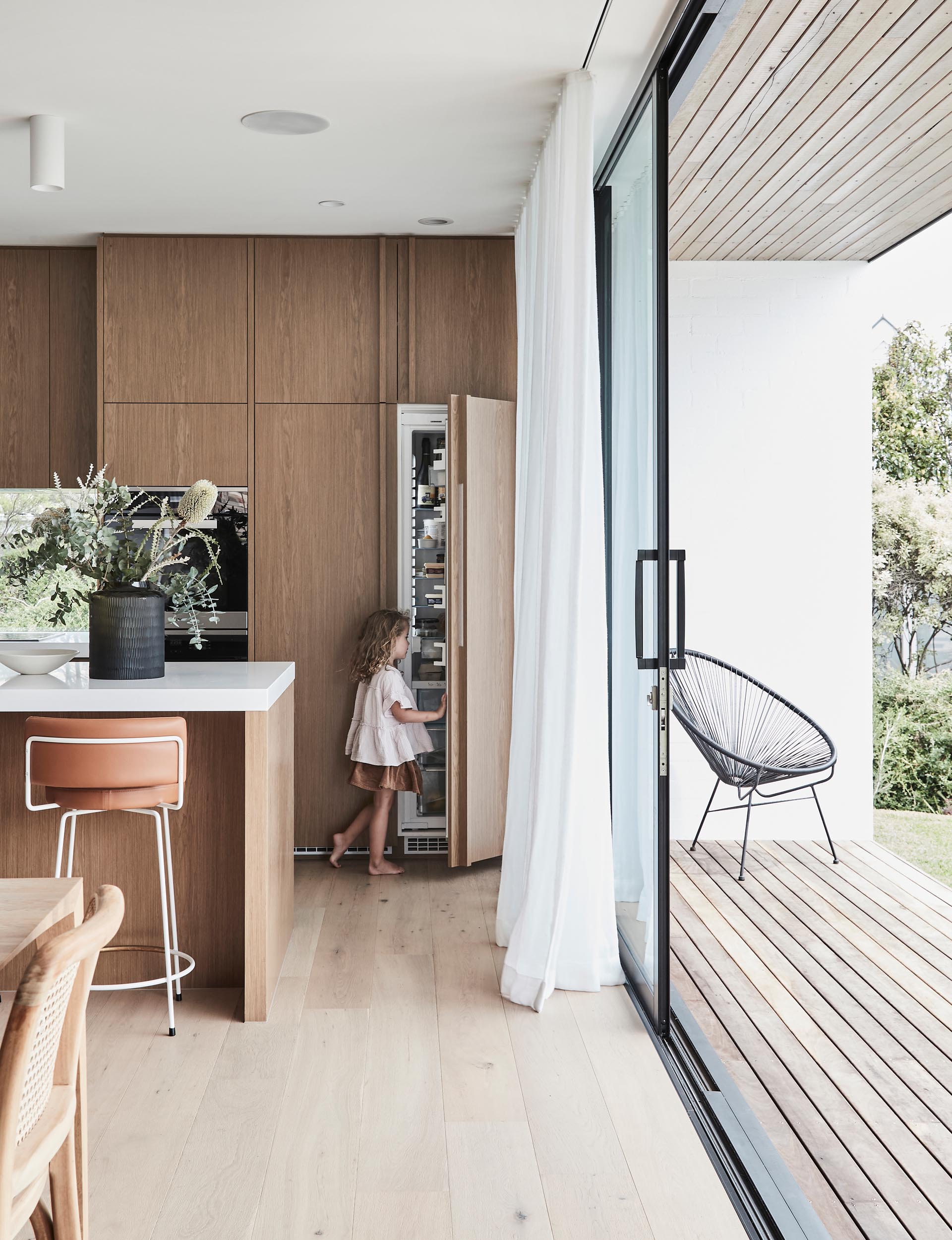 The hallway has plenty of storage space in the form of floor-to-ceiling white cabinets with contrasting natural wood hardware.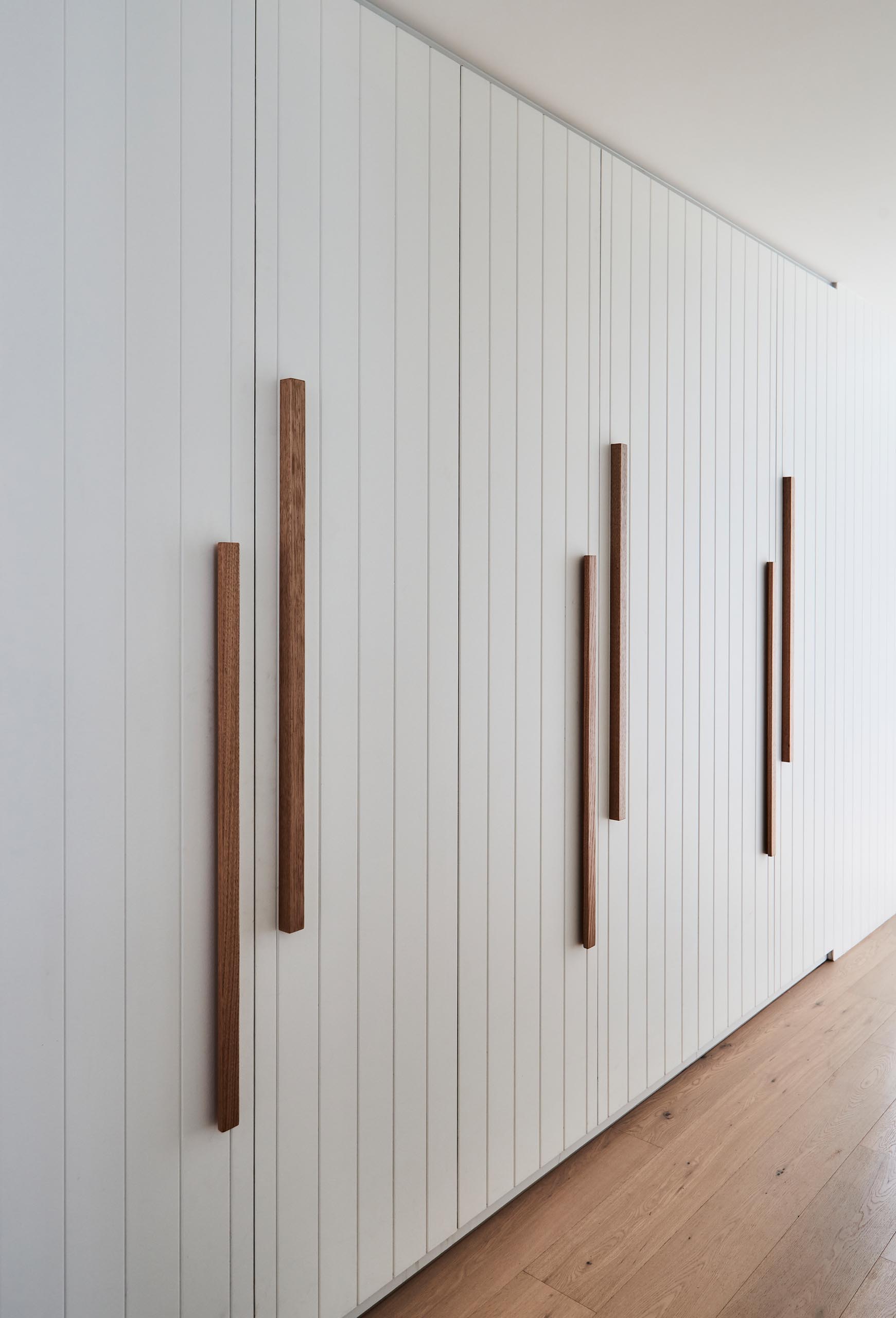 In the bedroom, the design has been kept minimal, while the wood and leather accents reference the other areas of the home.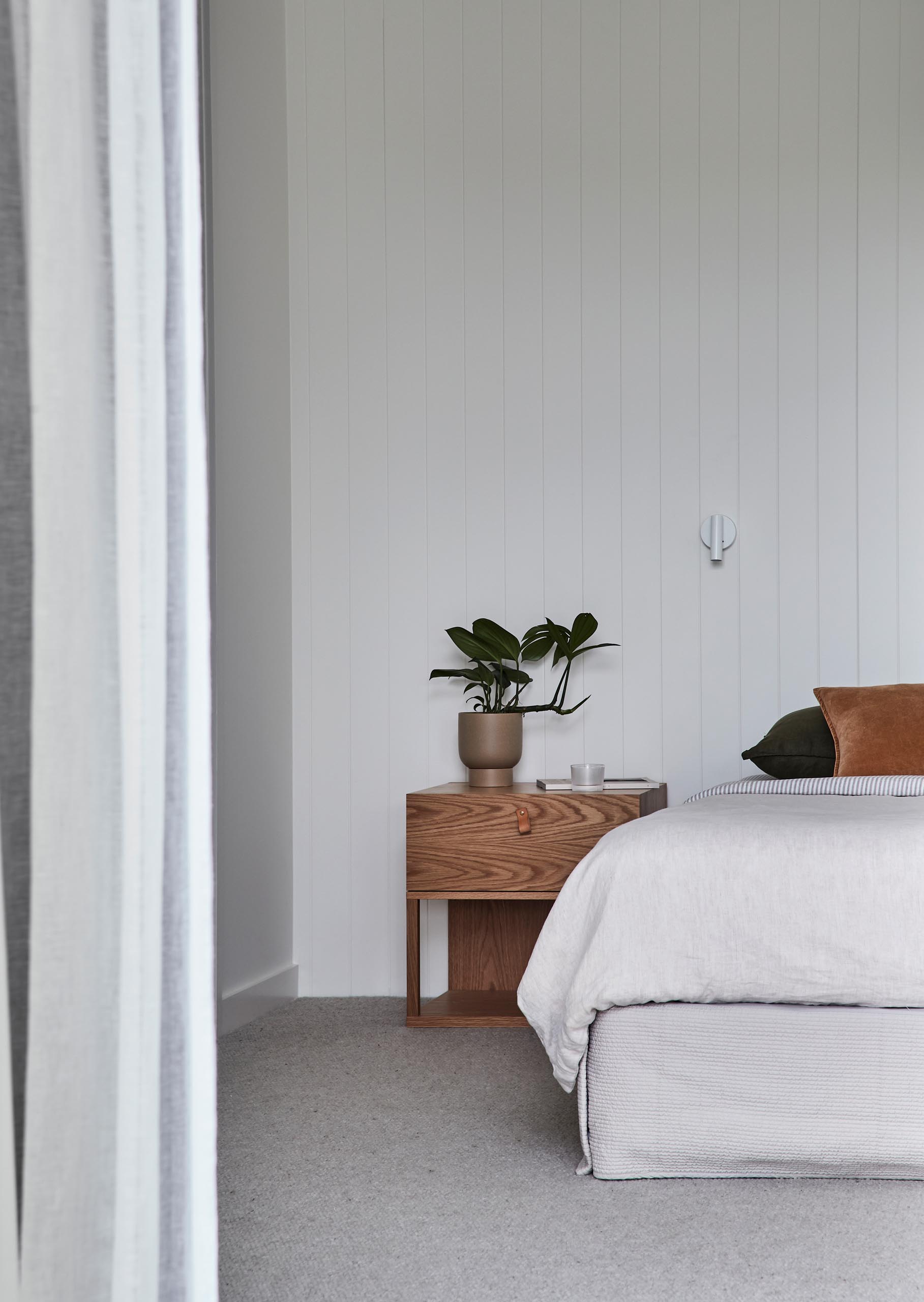 In the bathroom, small square tiles cover the wall and the exterior of the bath.