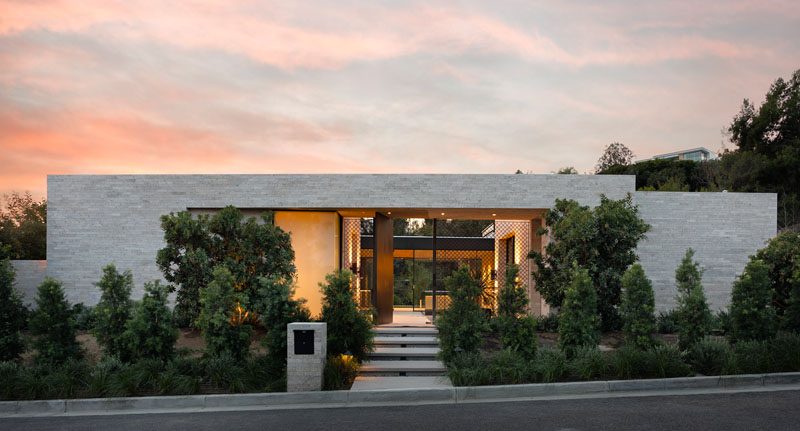 Designer Lindsay Chambers and architect Paul McClean have collaborated to design this new modern house in Beverly Hills, California, that features a facade of Italian stone.
Stepping inside the front door, and there's an unexpected open courtyard with a glass bridge that leads to the main social areas of the house, and has views of the lower level.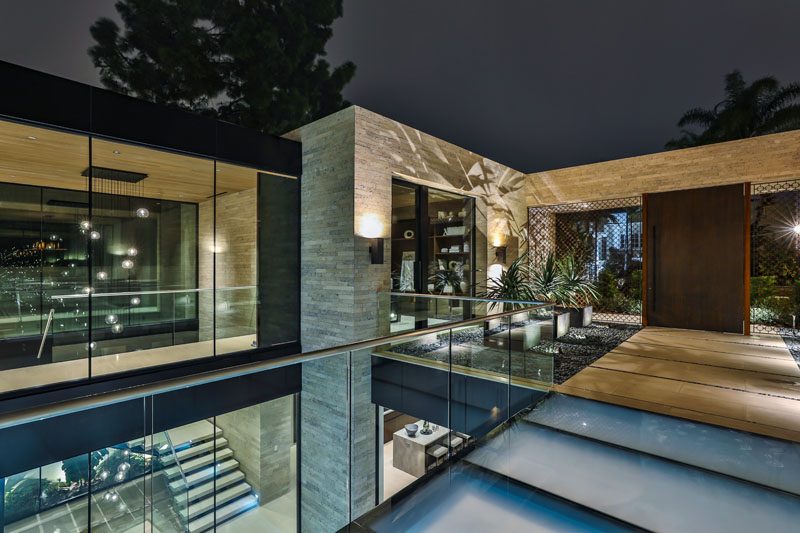 ---
Walls made from floor to ceiling windows to allow an abundance of natural light to filter through to the interior
---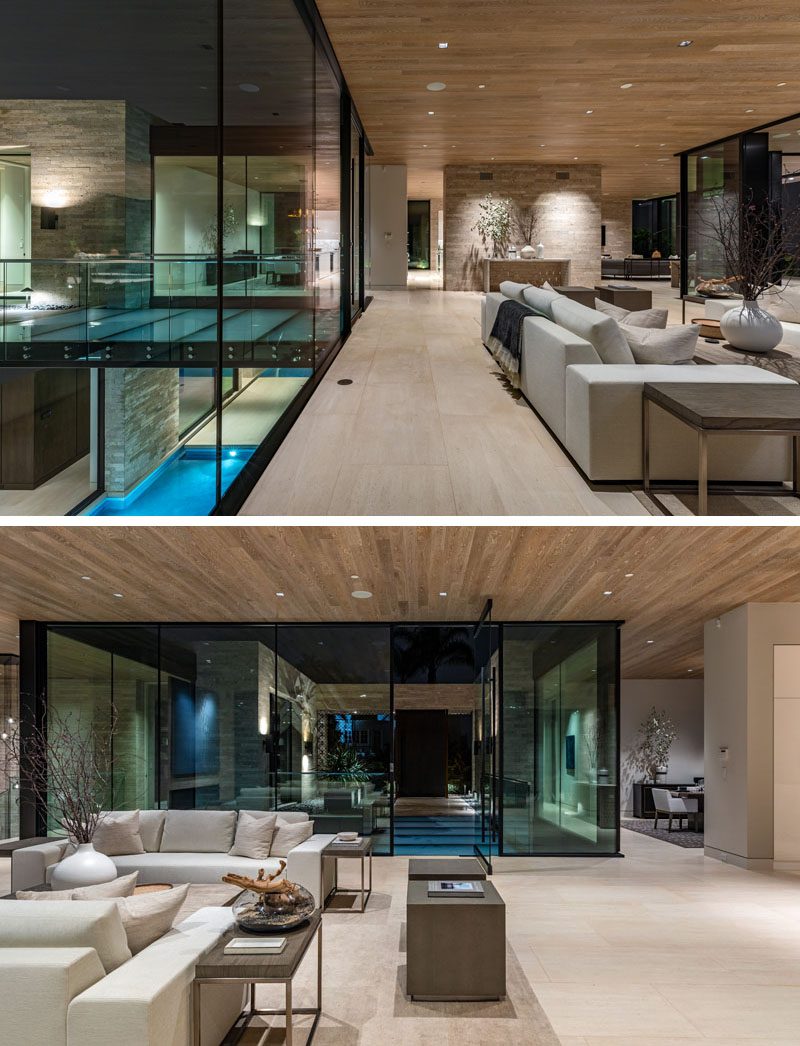 ---
The social areas of the house include multiple living rooms. A neutral color palette has been used throughout the house, with the wood ceiling traveling from the interior to the exterior.
---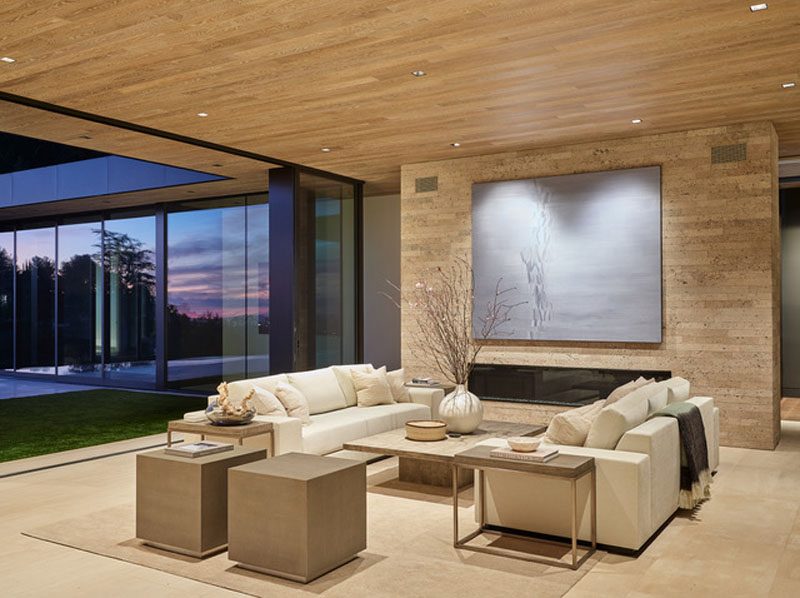 ---
In the kitchen, a long kitchen island with seating provides a place for people to gather, while four simple glass sphere pendant lights hang above it.
---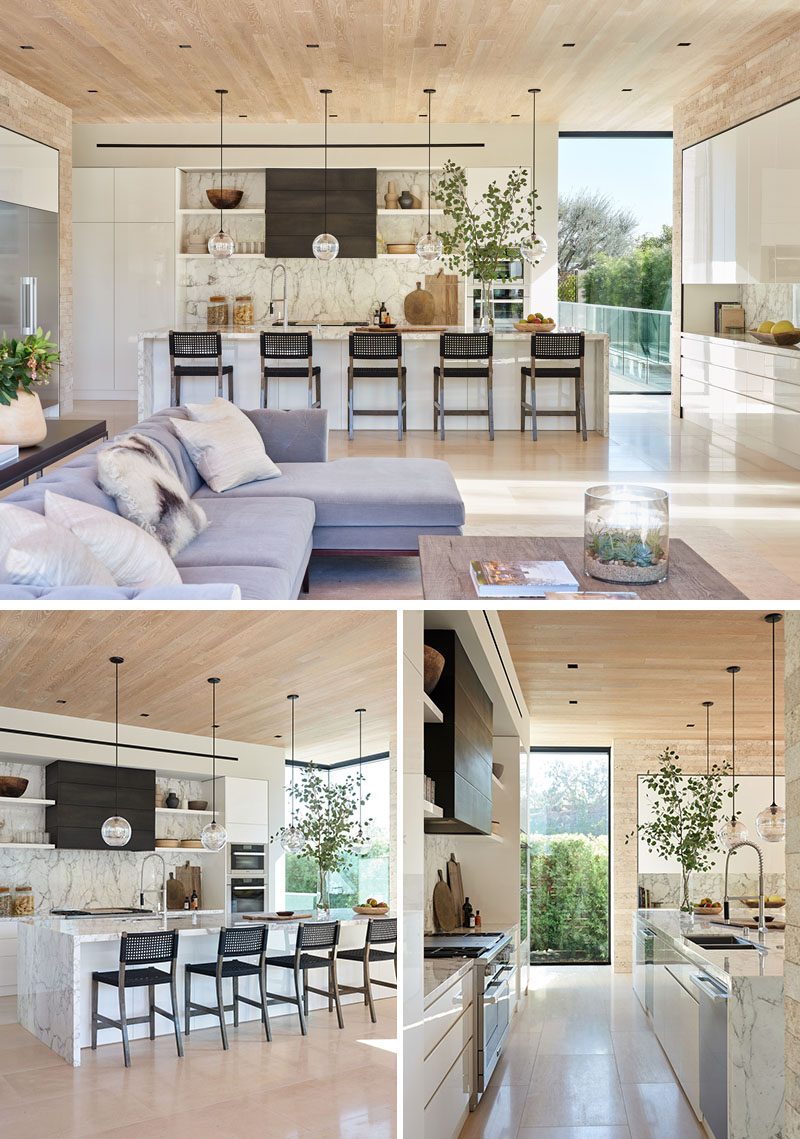 ---
In the master bedroom, glass walls slide open to connect the bedroom with the outdoor patio and swimming pool. In the en-suite bathroom, grey and white marbled stone covers the wall and continues into the shower, while two pendant lights hang above the long vanity.
---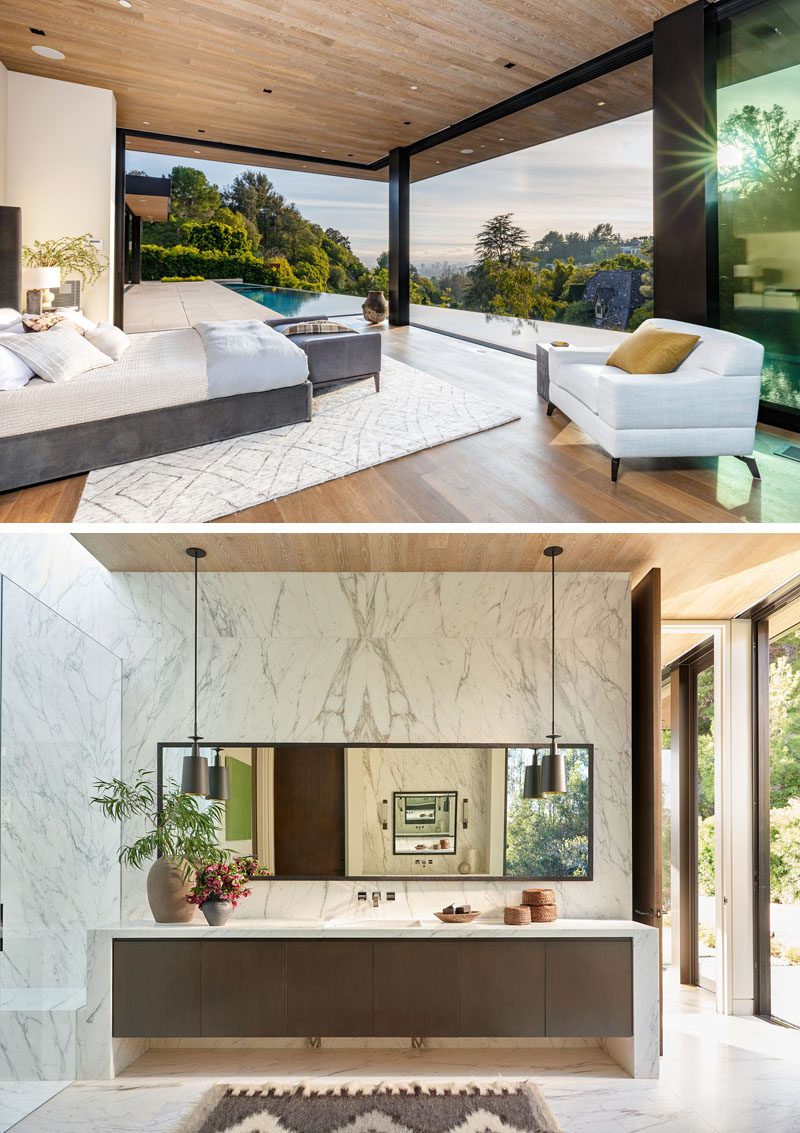 ---
The walls of the social areas of the house also open up to the patio and swimming pool, which at night has lights to highlight it.
---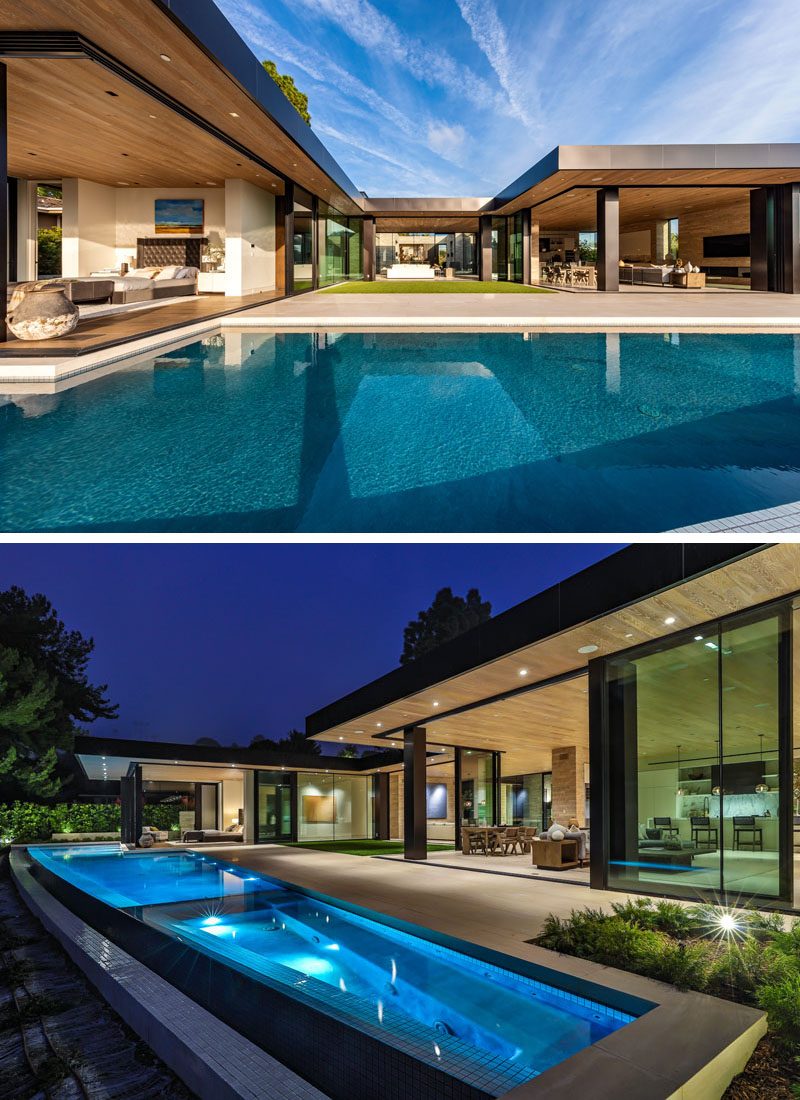 ---
Stairs leads down to the lower level of the house, where there's a bar and lounge designed for entertaining.
---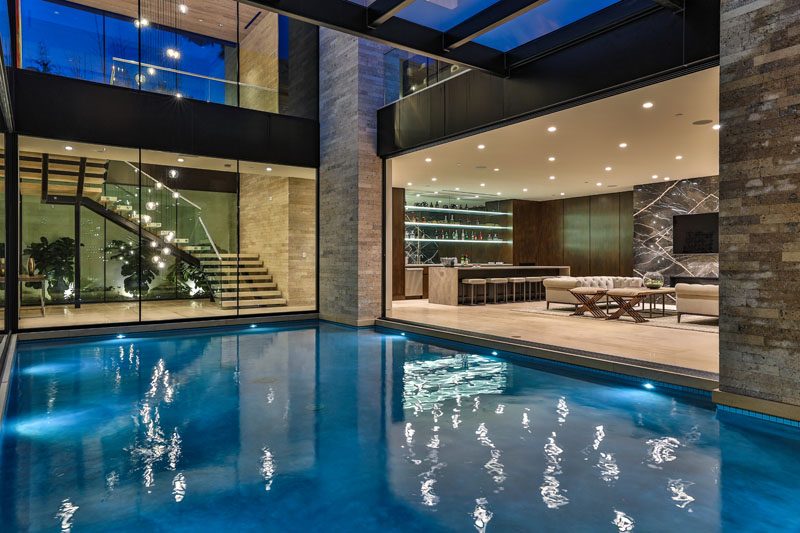 ---
There's also a home theater that's been furnished with grey stadium seating and bean bags.
---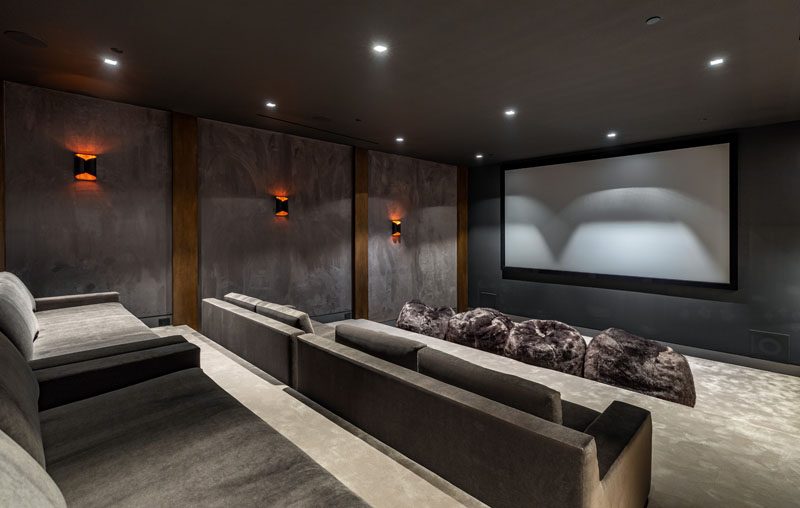 ---
For ultimate relaxation there's also a wellness room with a sauna, a built-in spa, and a fireplace that's below the television.
---